SAND SPRINGS — A medical marijuana growing facility proposed for a vacant tract of land south of Tulsa Tech's Sand Springs campus has drawn a challenge from the school, which argues that too many cannabis-related entities already exist in the area.
The city Planning Commission considered Josh Farley's application to build a 2,000-square-foot indoor medical marijuana growing facility at 950 E. Pecan St. during its Oct. 11 meeting and voted 3-1 to recommend its approval.
But Robert Franklin, the associate superintendent for student affairs at Tulsa Tech, said the operation would not be in keeping with what city planners were envisioning for the area when Tulsa Tech's board authorized the construction of the Sand Springs campus in 2013.
The City Council will take up Tulsa Tech's challenge Nov. 15.
Franklin wrote in his appeal of the Planning Commission's recommendation to approve Farley's application that Tulsa Tech's Board of Education moved forward with building the Sand Springs campus at 924 E. Charles Page Blvd. eight years ago "in support of city planners who envisioned the revitalization of the Charles Page corridor."
Franklin told the Sand Springs Leader on Friday that he wanted "to reinforce the commitment that Tulsa Tech made with city planners to put a benchmark ... in that Charles Page corridor."
"Other places had asked us to come there, but Sand Springs felt like a good place, and we had a partnership with the high school there," he said.
He said about 80% of the Tulsa Tech campus' students are high school students from Sand Springs, Tulsa, Berryhill, Glenpool and even Broken Arrow.
"Most of our campuses are a mix. In Sand Springs, because of the nature of the programs that are there and because we actually grew out of the high school there," the student body trends younger, said Franklin, who previously was the principal at Charles Page High School.
The Oklahoma Medical Marijuana Authority, which oversees cannabis operations in the state, mandates that marijuana dispensaries must be 1,000 feet or more from a school, but the authority has no such mandates regarding distances between schools and growing or processing facilities.
Further, under OMMA regulations, technology centers such as Tulsa Tech are not classified as schools.
The City Council recently enacted Ordinance 1377 to regulate spacing of medical marijuana facilities to other like facilities and to schools, but the Planning Commission noted that Farley's application was filed before the ordinance was enacted.
Even so, commissioners found, a building on the western end of the property — where Farley aims to build his facility — likely would be farther than 1,000 feet from the next closest grow facility.
Commissioners also determined that the ordinance, in consistency with the OMMA's standards, would not view Tulsa Tech as a school.
For Franklin, the matter of whether Tulsa Tech should be considered a school is a whole other matter, one that likely will require the Oklahoma Legislature's intervention.
"That's going to be a very protracted process," he said. "We're obviously going to push back on that on a state level, but this is on our doorstep right now."
And he sees the danger as very real.
Franklin wrote in his appeal of Farley's application that the "proliferation of marijuana industry dispensaries and grow facilities all within a few blocks of the campus … confounds our ability to recruit new students, develop evening programming, and to consider future expansion of the campus operations."
As for what the council might decide, he said he couldn't predict the outcome.
"If I'm a city councilman, (I'm going to ask,) 'What's in the best interest of our city at large?'" he said.
"I would see it as more of a distraction. That would be how I would vote, but we'll have to see what they decide," Franklin said. "They're all reasonable, right-thinking people, so we'll see."
For his part, Farley, 31, just wants to get his feet wet in the business world as a young entrepreneur doing something he loves — gardening — in a way that he believes can improve people's health.
"I just want to be incognito," he said Saturday. "I don't really want people to know it's a grow (facility).
"It's all industrial back behind there, and that's why I chose that area," he said. "You don't see it off the main road, and few people drive those back roads."
Farley noted that the structure won't be huge. He won't have any exterior signage or do any advertising, and he plans to have security cameras and keep the facility well-lit, he said.
"I just don't understand how that would affect night classes," he said, adding that only he and two or three other workers would ever be on site.
He said he doesn't believe that his operation will affect students at Tulsa Tech at all.
"My facility is behind the school," he said. "I've worked in Sand Springs for 13 years now. They park and drive in the front except for the buses."
Besides, Farley pointed out, minors can have medical marijuana licenses in Oklahoma.
According to state law, someone younger than 18 can legally use, grow and possess medical marijuana and related products in Oklahoma with a minor patient license for medical marijuana. This license is acquired by a parent or legal guardian and also requires two doctor recommendations.
That's not to say Farley isn't sympathetic to Tulsa Tech's larger cause.
"I agree — it even says school in their name," he said. "But the law is the law. I didn't write the rules.
"The state passed medical marijuana, and it's kind of everywhere now."
He said he hopes the council will see his application as just another enterprise trying to be successful in the city.
"I would hope they would pass me, because I'm not a bad person. I'm not doing anything wrong. I'm just trying to start my own business and do it quietly," he said.
"It's not dangerous or criminal. It's just another business trying to make ends meet."
City Manager Mike Carter said he could "see legitimate arguments on all sides of this."
"This is democracy right here. Everyone is getting due process," he said.
"This is much easier than the NIMBY (not in my backyard) stuff, where people don't want an apartment complex or a rock quarry in their neighborhood," Carter said.
"This is just one business saying another business will have an adverse effect on the area."
City Planner Brad Bates said this is the first appeal of a marijuana grow operation in Sand Springs since such entities became legal following Oklahoma voters' passage of State Question 788 three years ago by 57% to 43%.
He noted that whichever party is unsuccessful before the City Council can appeal the decision to district court.
The council will take up the matter at 6 p.m. Nov. 15 in the City Council Chambers on the first floor of the Sand Springs Municipal Building, 100 E. Broadway St.
---
Featured video: Oklahoma Medical Marijuana Authority Oct. 1 update
10 things that are still illegal under Oklahoma's medical marijuana laws
Can't get a prescription for marijuana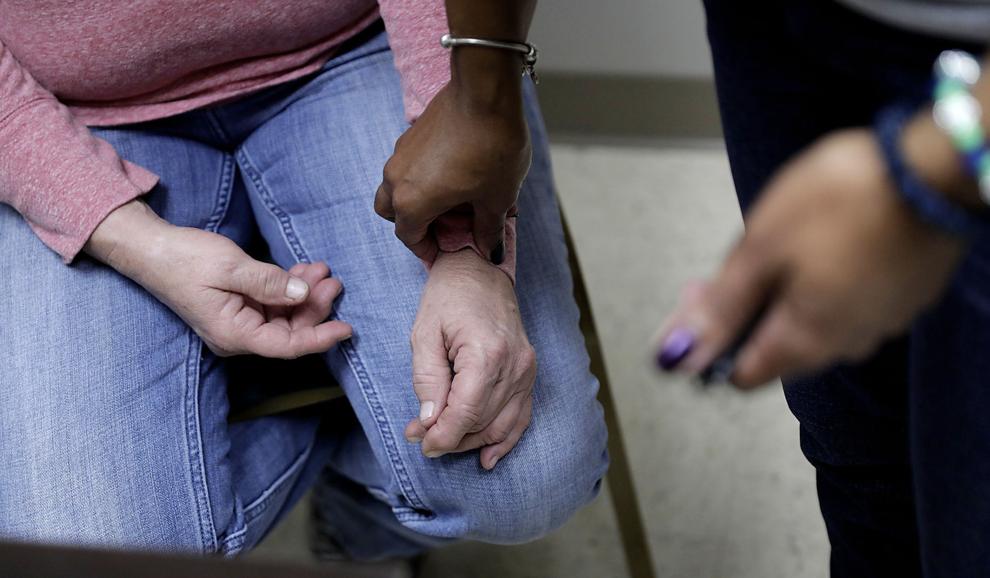 Can't use marijuana in the workplace or be impaired on the job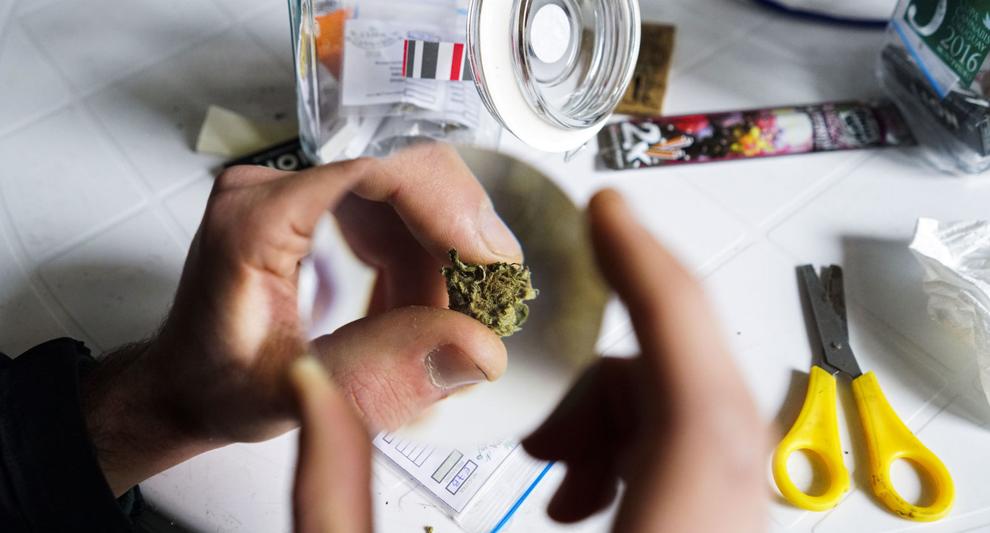 Can't transport marijuana across state lines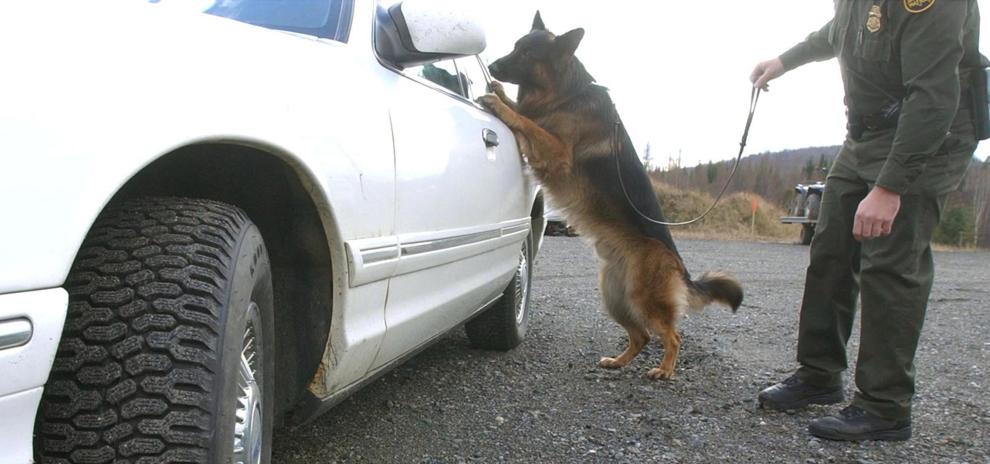 Can't get a doctor's recommendation inside a dispensary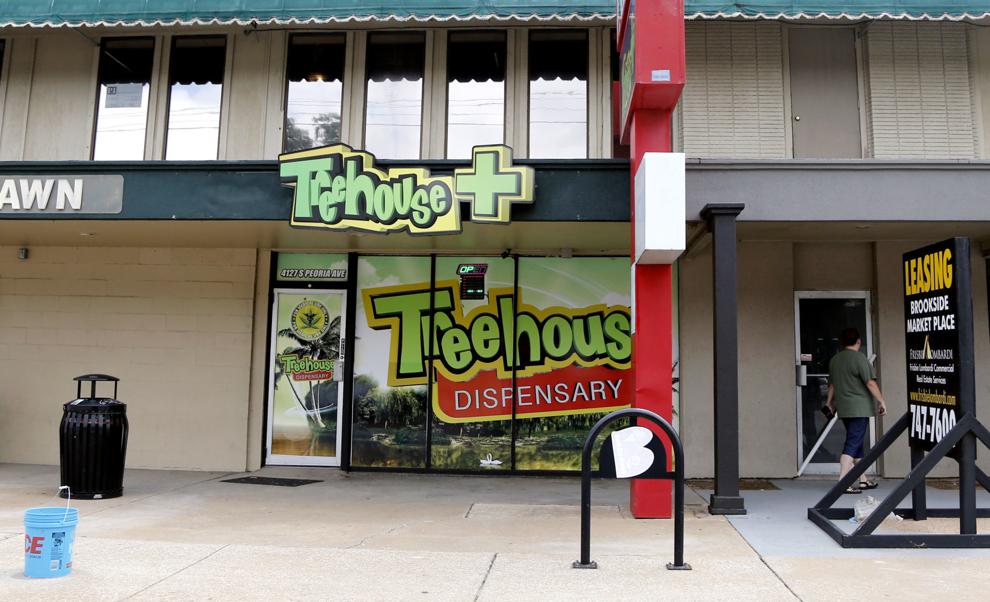 Can't try the product while shopping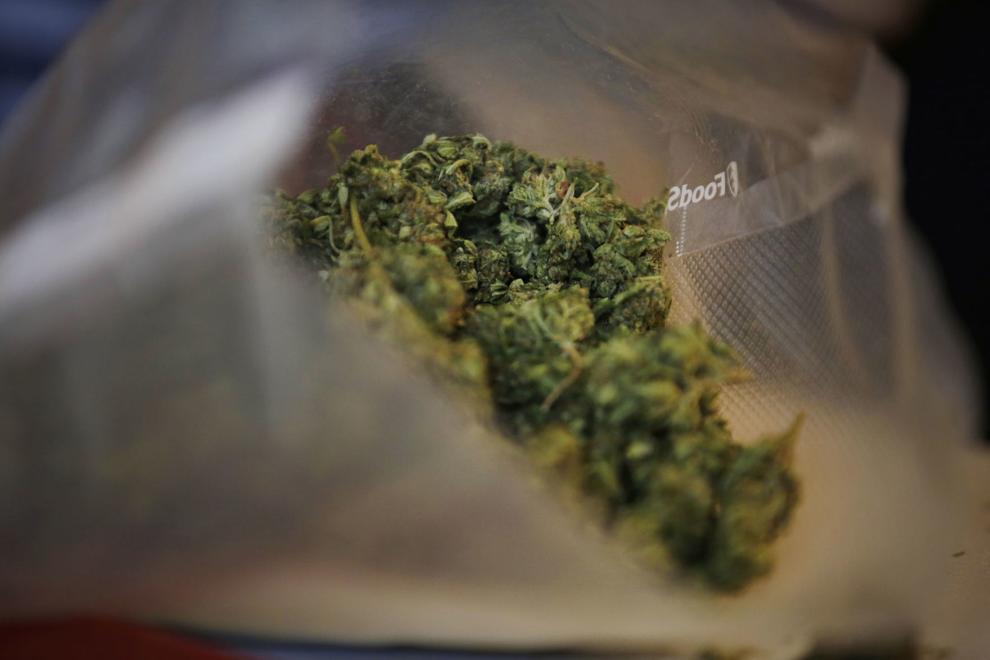 Can't smoke marijuana where tobacco also prohibited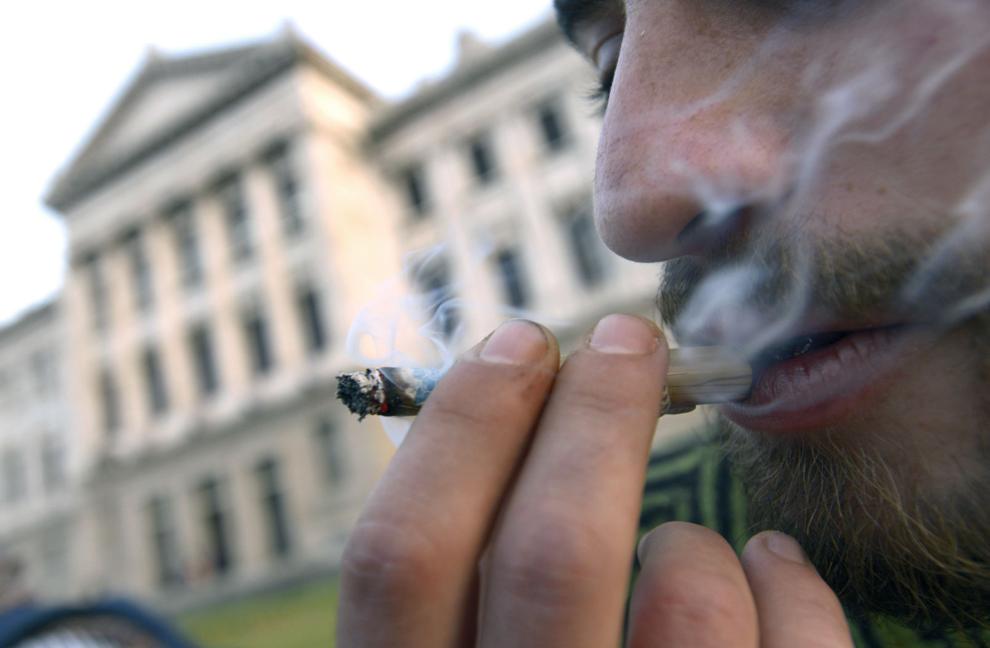 Can't give marijuana away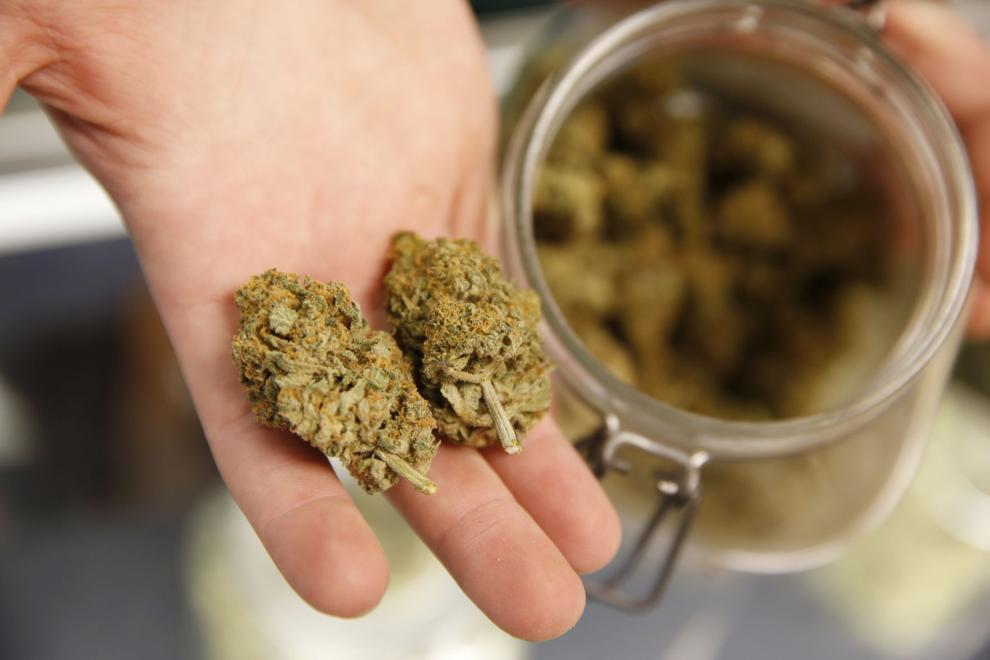 Can't drive while impaired on marijuana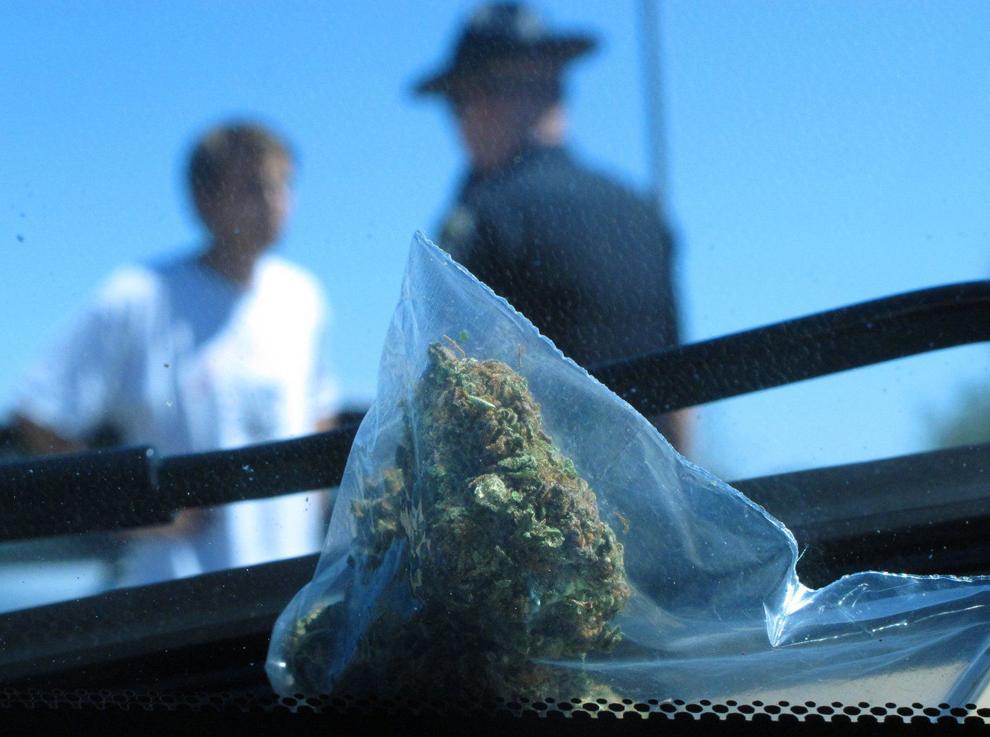 Can't possess an excessive amount of marijuana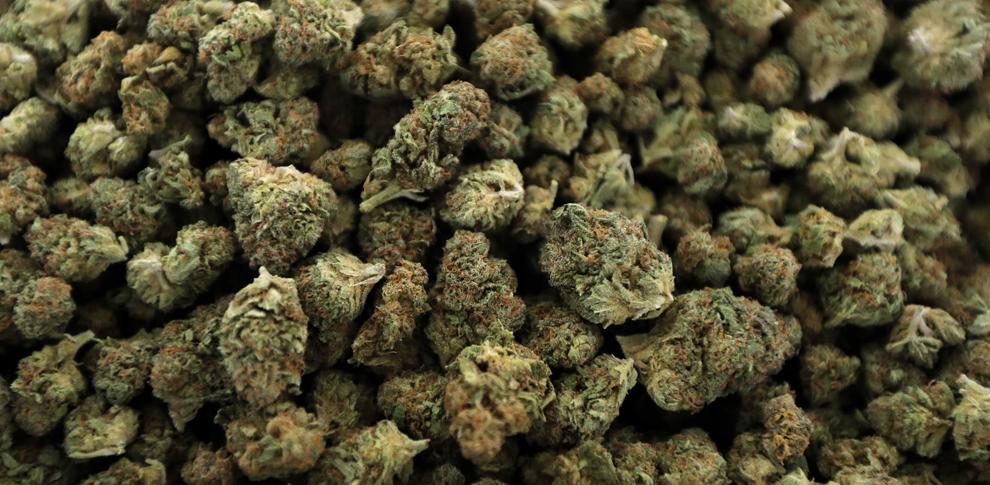 Can't smoke where you're told not to