BROKEN ARROW — In 2012, Shawn and Lauren Jenkins learned their newborn son Carver had a brain abnormality that causes seizures. They took the advice of a neurologist and placed him on a prescription medication regimen but had concerns about the risks of long-term use of pharmaceuticals.
About five years later their youngest child, Lyra, also began having seizures related to a brain abnormality. The couple, aware by that point of the use of a non-intoxicating cannabis extract called CBD for treatment of pediatric patients with conditions like epilepsy, told their doctor of their plans to pursue that option for their daughter.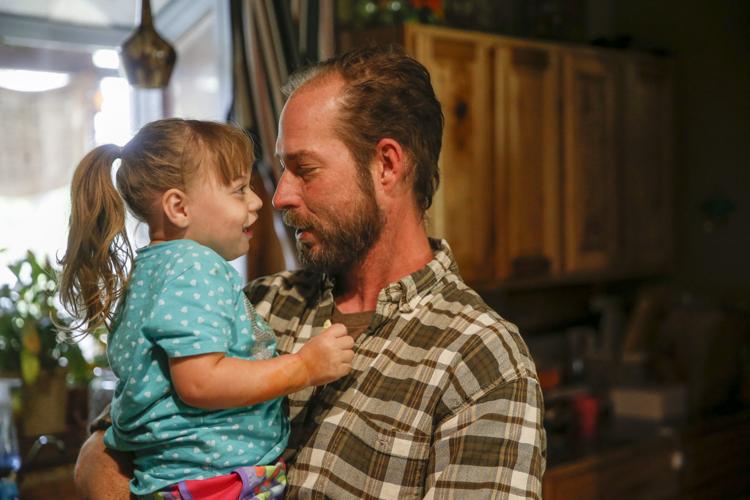 "As long as we keep her on a steady dosage of CBD and we have a constant supply, she's able to be seizure-free," Lauren Jenkins said of Lyra, who turns 3 later this year. "But that's also $350 a month, which is fine because it's worth it to me. But not everyone can do that."
The Jenkinses initially wanted to have a private cannabis grow at their home and didn't see themselves as spokespeople on the issue. But once other activists learned about their children, they said they kept hearing from people who wanted to support them if they chose to get into the commercial industry.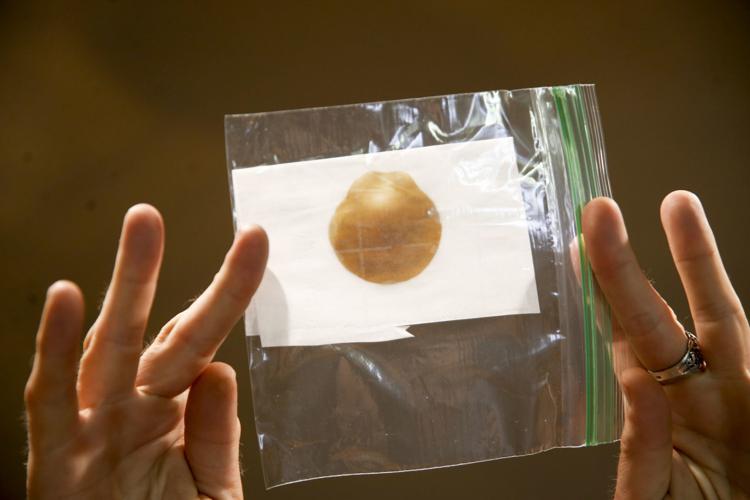 Now, the couple has FlowerCraft Co. storefronts in Coweta and Tulsa, though they often work from home to stay close to Lyra and Carver. They are still researching what makes Lyra's current CBD treatment so effective in hopes of developing a formula for their own products. 
The Oklahoma Medical Marijuana Authority received its 100,000th patient application last week and has approved about 89,000 licenses. The agency will not reveal the age ranges of patients, but they range from children to baby boomer age and retirees. The state is likely to reach 150,000 registered patients by the end of this summer after initial estimates of 40,000-80,000. 
We interviewed a few other patients to find out how the passing of State Question 788 has benefited their health, their lives and the lives of their loved ones.
---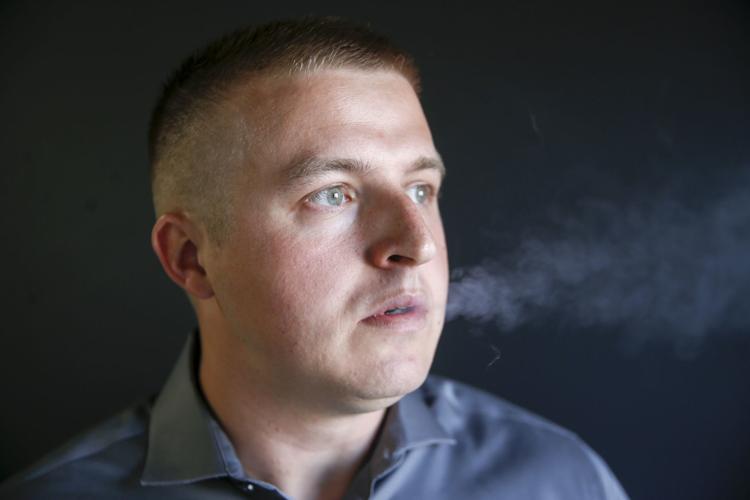 'Everything I was hoping for'
In early 2017, Navy veteran Cody Barlow struggled with chronic pain while also living with post-traumatic stress disorder, major depressive disorder, anxiety and migraines, diagnoses related to his service.
Barlow visited a military psychiatrist that year amid a mental health crisis, which led to an inpatient hospital stay and what he said was the start of an ever-increasing array of pill prescriptions.
A 30-day supply of his various prescriptions came to 750 pills, consisting of multiple painkillers and antidepressants.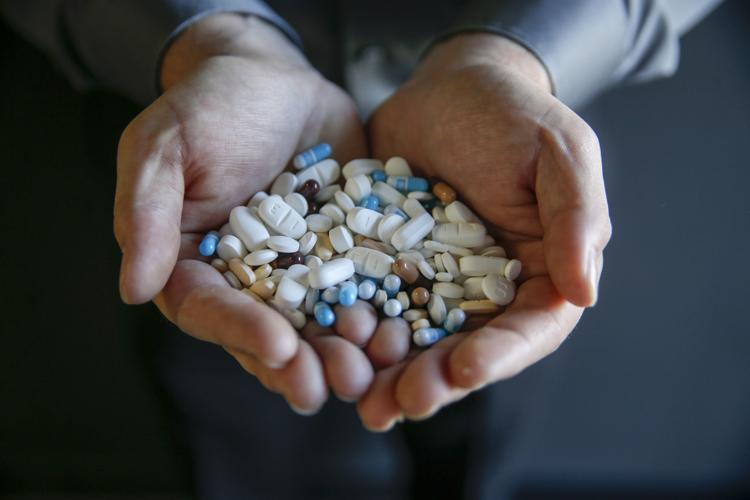 "Ultimately that stuff just kind of made me feel like a zombie. ... I didn't feel like myself at all," he said. "I felt like I was kind of numb."
Upon his discharge in September 2017, Barlow visited friends in Colorado before returning home to Wagoner, and he tried the state's legal cannabis to see whether it could make a difference.
"I was just really emotional. It was a lot to take in because of the relief that I felt," he said, describing the change as "instant" and "night and day" compared to his mental state while using pills. "I felt my depression lifting. It was everything I was hoping for."
But while Colorado had recreational and medical cannabis programs in place at the time, Oklahoma did not. So Barlow, not wanting to put himself in legal jeopardy, resumed using his prescriptions despite the side effects of rapid weight gain and lethargy.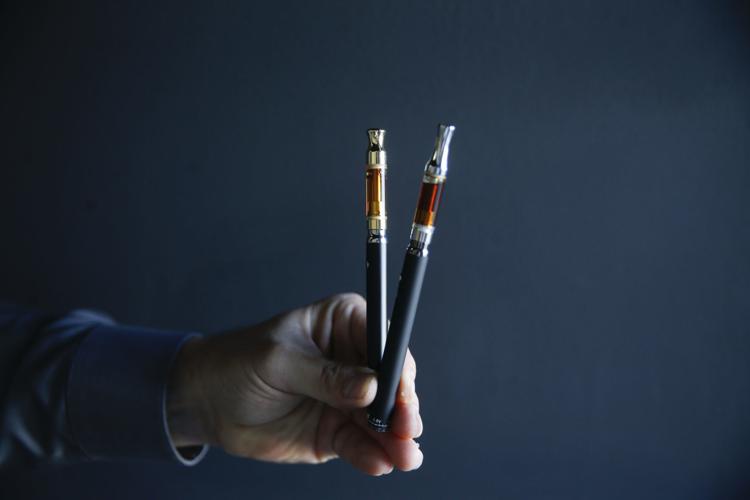 Barlow, 27, was among the first patients to receive a license and went from taking more than two dozen pills per day to using only cannabis products.
"I was able to focus again," he said. "I wasn't able to find a moment to relax, and it changed that for me. I can be in the moment rather than thinking about the past or having that sense of anxiety and panic."
Since switching from pills to cannabis, Barlow said he has been able to take on a courseload at Northeastern State University. He received a 4.0 GPA for fall 2018.
---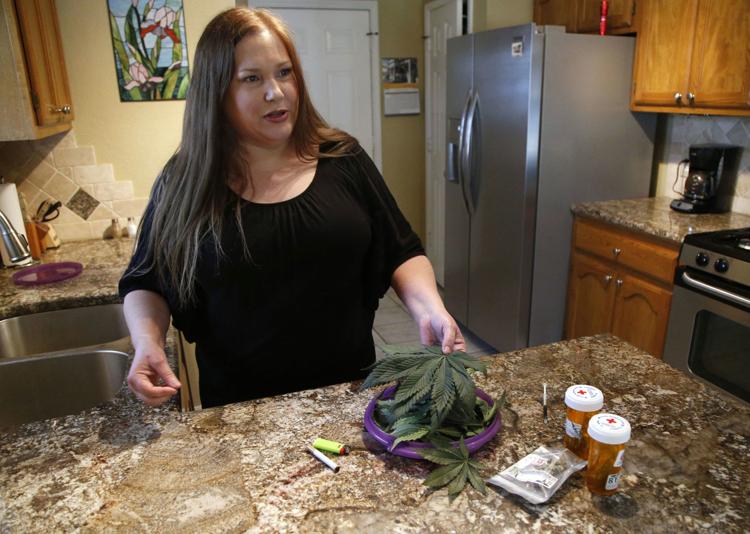 'I can leave my house and not be afraid'
BROKEN ARROW — About five years ago, Shelly McMillan decided using opiates to treat her interstitial cystitis wasn't worth the high risk of dependence.
But even though she stopped taking pills, she remained constantly on edge, worried she would be branded a criminal for her choice to treat her condition with cannabis.
"It means everything to me just knowing that I'm legally protected," McMillan said. "I've never been arrested, and I have passed background checks for my job. But now I can leave my house and not be afraid that I smell like marijuana and someone's going to try to throw me in jail."
In McMillan's case, the interstitial cystitis forces her to urinate more than 40 times per day, sometimes 70 times in a flare-up. The condition causes components in urine to leak through bladder lining, irritating associated exposed nerve endings, creating ulcers and causing pain.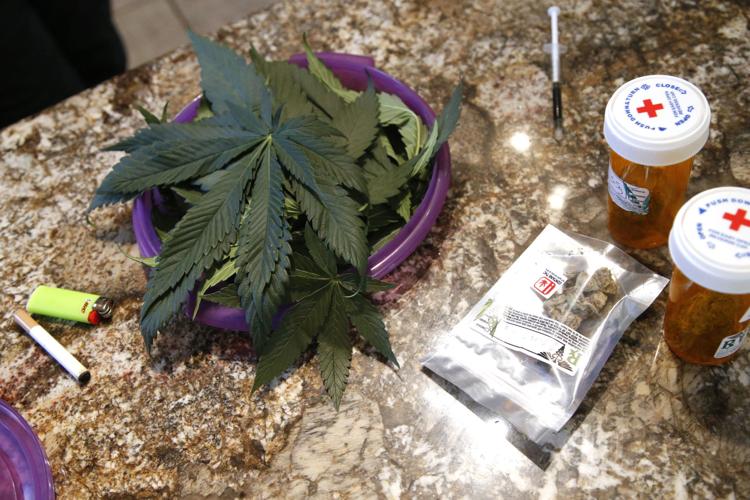 For McMillan, smoking marijuana or ingesting a cannabis extract known as Rick Simpson Oil, named after its creator who used it to treat skin cancer, means she can work without being in debilitating pain.
But the oil is costly and hard to find in Oklahoma, which hasn't had products on shelves for long. Also, the volume of cannabis McMillan says she needs for adequate pain relief makes it a challenge to keep much of a supply on hand.
Home-growing is legal under SQ 788, but the supplies required can make the endeavor cost-prohibitive, McMillan said.
"Until I can grow my own or the price comes down, I'm not going to be able to have the access I need," she said. "I would like to be able to work full-time. At age 52, I have to plan for retirement."
'Couldn't imagine where I'd be today'
BRISTOW — An Oklahoma skydiving enthusiast was about to make his 334th trip out of an airplane.
"I was actually part of a world record team for doing so many jumps," he said. 
On his way to the ground on that jump, about 10 years ago, something went drastically wrong. He fell, shattered his pelvis and, after a surgery placing three rods and 18 screws, it was doubtful he would ever walk again.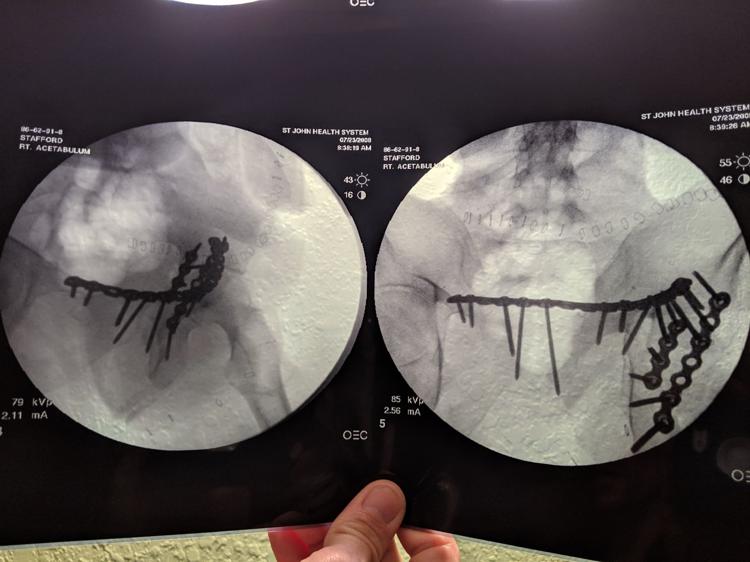 He was discharged in a wheelchair and received prescriptions for oxycodone, Lortab and a muscle relaxant. His wife was pregnant with their first child. He said the pills made him feel like he wasn't his normal self.
"The goal was to learn to walk before (my daughter)," said the man, who asked not to be named due to his occupation and for privacy reasons. 
He said he was grateful to have the option of using cannabis, as he watched his mother's health deteriorate as she took numerous prescription pills for chronic pain associated with hip problems. She died at age 63.
"I couldn't imagine where I'd be today if I continued to take those pills," he said, adding that the relief cannabis provided was a large part of his decision not to file paperwork for disability benefits.
Now in his early 40s and able to walk, he is glad the law allows him to cultivate marijuana at home, where he converts some of the cannabis plant material into concentrates.
"It's not cheap, but like my wife says, it's all an investment," he said. "It paid for itself in my first grow based on the yield and what the cost would have been for the same amount (of product) if I went to a dispensary."
---
---