OKLAHOMA CITY — Gov. Kevin Stitt said Wednesday that he has tested positive for COVID-19, becoming the first nation's governor to contract the virus but remaining steadfast against a mask mandate.
The news comes the same day the state recorded 1,075 new cases, a record for a single day. Wednesday marked the first day that Oklahoma's daily new case count exceeded 1,000. There have been 22,813 confirmed cases of the disease since early March.
"I feel fine," Stitt said, adding he was just a little achy. "I was pretty shocked that I was the first governor to get it."
He said he is basically asymptomatic.
Stitt said he got his positive test result around 12:30 p.m. on Tuesday.
Three of the five members and Rep. Mark McBride, R-Moore, met in executive session to discuss a new leader for the agency.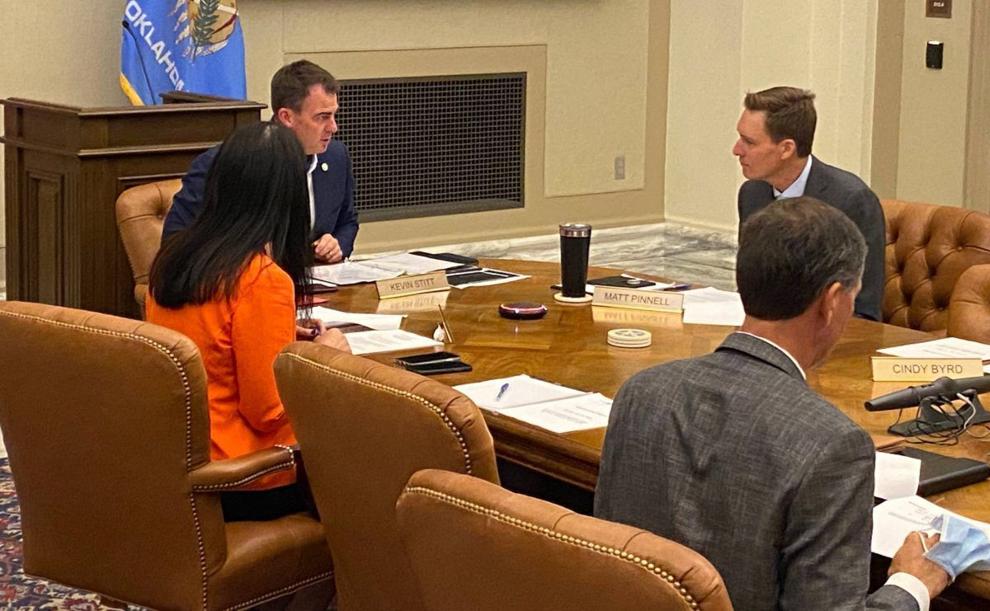 The governor was asked Wednesday about the meeting, where Stitt did not wear a mask. 
McBride on Wednesday said he has canceled his upcoming events and plans to get tested.
The other two members were Lt. Gov. Matt Pinnell and Agriculture Secretary Blayne Arthur.
In a Facebook post, Pinnell said he would be retested for COVID-19 and would continue quarantining and working from home until he has results. He reported having no symptoms currently.
"No one in Oklahoma can say they don't know anyone who has had it," Pinnell said in his post. "We all know someone now and it should absolutely be taken seriously.​"
Arthur was notified Tuesday during the contact tracing process and is quarantining and working remotely, according to the Governor's Office.
Stitt's office was asked for his schedule for the last two weeks. Baylee Lakey, a spokeswoman, said the request would have to be processed under the Oklahoma Open Records Act. Stitt's office has been slow to respond to requests under the act.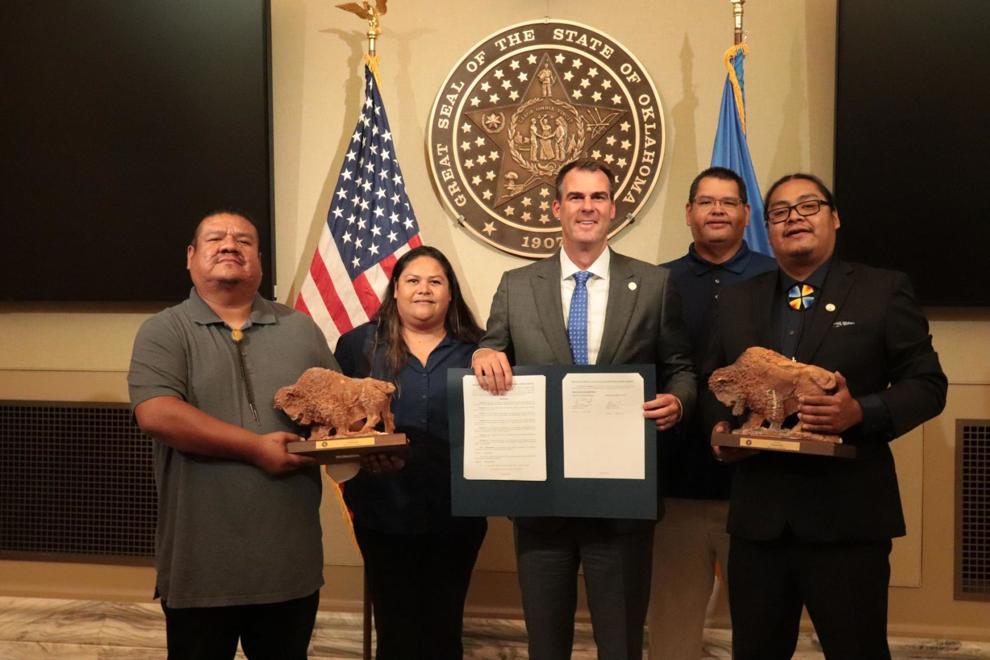 Stitt's office was asked if other members of his staff or Cabinet have tested positive.
"As a general rule, we do not comment on the personal health information of anyone without their permission," said Charlie Hannema, a Stitt spokesman. "I can tell you that we are not aware of anyone who has been in close contact with the governor in recent days testing positive, but that is about as specific as I'm able to go to protect their privacy now or in the future."
Stitt said he was "not thinking about a mask mandate at all."
"I am just hesitant to mandate something that is problematic to enforce," the governor said.
He said his wife and six children have tested negative for the virus.
Stitt said he will be quarantining at home and conducting more meetings by videoconference.
He said he does not second-guess his personal choices not to wear a mask despite testing positive.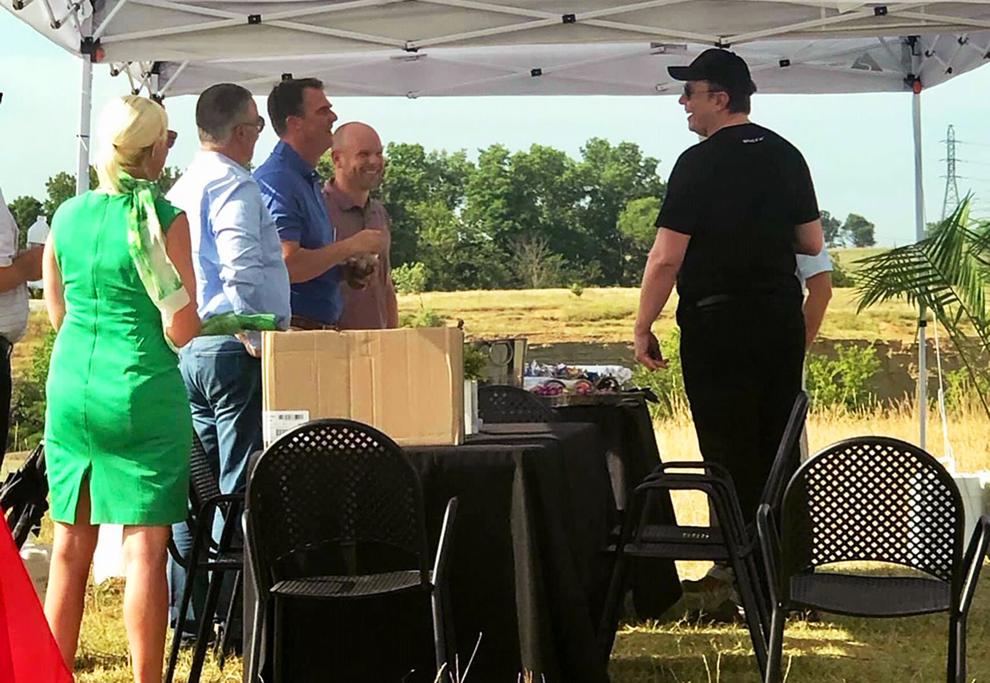 Stitt on June 20 attended a campaign rally in Tulsa at the BOK Center for President Donald Trump.
The event attracted at least 6,200 people to the facility, which has 19,000 seats.
The majority of people in attendance were not wearing masks. The state's Republican Congressional delegation, some of whom wore masks, attended.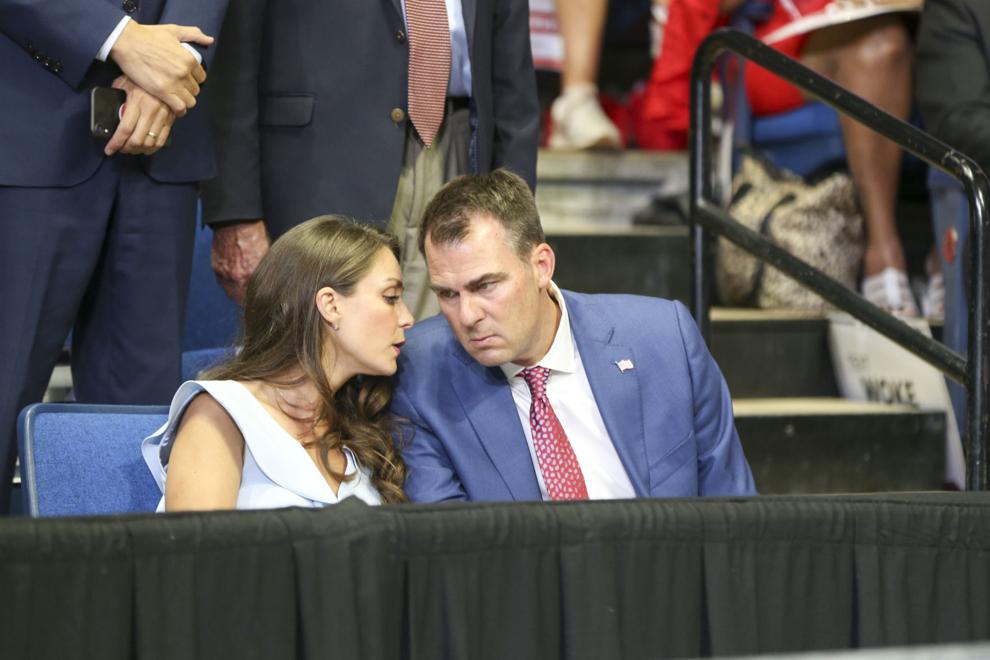 Kai, 201 W. Fifth St., made the announcement on social media Wednesday morning.
"He (Stitt) visited our establishment last week and we want to be proactive and shut down to get the staff tested and get our restaurant professionally disinfected," the restaurant posted on Facebook.
Stitt also attended the funeral service last week for Tulsa police Sgt. Craig Johnson, who died after being shot during a traffic stop on June 30.
Stitt was asked Wednesday whether his exposure likely came from the Trump rally, where he did not wear a mask. Stitt and Health Commissioner Lance Frye said the event was too long ago, adding that the exposure could have been at any point in the past two weeks.
Stitt it is way too "premature" to talk about closing down again, adding that Oklahoma has plenty of hospital beds and equipment available.
Some states seeing significant spikes after reopening are returning to restrictions on certain businesses and activities.
Stitt said he would not attempt a guess as to where he contracted the virus.
Stitt said adjusting to the presence of the virus is the new normal, adding that it could be around for the next 24 months or until a cure or vaccine is available.
Oklahomans will need to adjust their behavior until that time, Stitt said.
He said Americans and Oklahomans do not want to "bunker in place" for the next couple of months.
Stitt in March faced backlash on social media after he posted a picture of himself and what is believed to be two of his six children at an Oklahoma City food hall.
The tweet, later deleted, said "Eating with my kids and all my fellow Oklahomans @CollectiveOKC. It's packed tonight!" with the hashtag "supportlocal."
The tweet came at a time when medical experts were recommending social distancing.
Great to be on the phone with @VP to discuss the latest updates on #COVID19 in our nation.

We still need all Oklahomans to do their part to slow the spread of this virus. Please take personal responsibility to protect yourself, your family, & our most vulnerable from this virus. pic.twitter.com/1TaRKTOY89

— Governor Kevin Stitt (@GovStitt) July 13, 2020
---
Gallery: COVID-19 basics