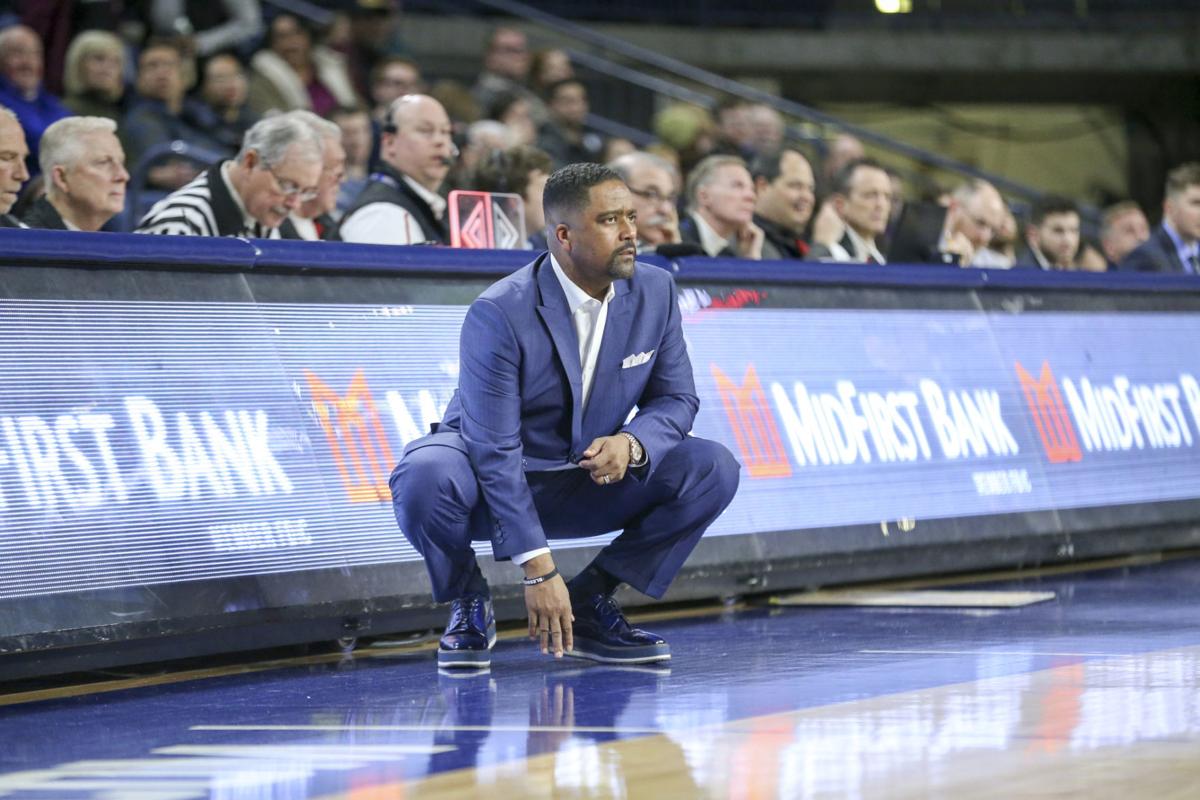 The University of Tulsa basketball signing class has shaped up nicely with the addition of three-star guard Sterling Gaston-Chapman, who recently decommitted from Wichita State.
Gaston-Chapman, a 6-foot-5 native of Wichita, Kansas, announced his college choice during a ceremony Wednesday and signed his letter of intent the same day. His offers also included SMU.
"What another tremendous signing for our program and another talented player that is in the footprint of the University of Tulsa," coach Frank Haith said. "We have recruited Sterling for quite some time and have closely followed his career both at Campus High School and on the summer circuit.
"Sterling is a multifaceted player. He can play either guard position and has the tenacity to help you win any way possible. He is obviously a tremendous scorer and can score at all three levels."
Gaston-Chapman led Campus High School to a 24-0 record last season. He was the Class 6A Player of the Year, averaging 17.7 points, 6.8 rebounds, 3.2 assists and 2.5 steals per game. He also was selected as the Ark Valley Chisholm Trail League Division I Most Valuable Player.
In the lone state tournament game before the postseason was canceled because of COVID-19, Gaston-Chapman recorded 26 points, seven rebounds, four assists and three steals against Manhattan High School, giving Campus its first state tournament victory since 1989.
"Sterling Gaston-Chapman is the ultimate competitor," Campus assistant coach Zac Kliewer said. "Whether it is in practice, games, the classroom or individual workouts, he pushes himself to be the best. His work ethic is inspiring, as he is the first in the gym and last to leave.
"Leadership comes natural to Sterling, and he takes it upon himself to not only make himself better but his teammates as well. Tulsa is getting a truly great young man that has changed the culture of our basketball program and Campus High School as well."
Gaston-Chapman, who was selected the top basketball player in Kansas by Catch It Kansas during the summer, backed off his commitment to Wichita State amid the departure of coach Gregg Marshall. TU's other signees have ties to Kansas, with Gavyn Elkamil being from Pittsburg and Tim Dalger playing at Independence Community College.
"Overall, I am pleased with how our early recruiting class is shaping up, and I like the depth we are creating at a number of positions with the signing of Gavyn, Tim and now Sterling," Haith said. "Each one has leadership skills off the charts. They are fantastic additions to the TU family. It's a great day for Tulsa basketball."
---
MVP: Martins Igbanu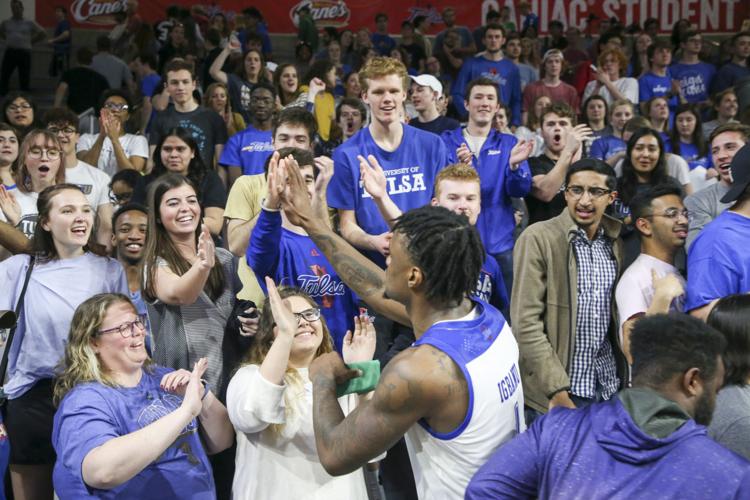 Top moment of the season: Wichita State thriller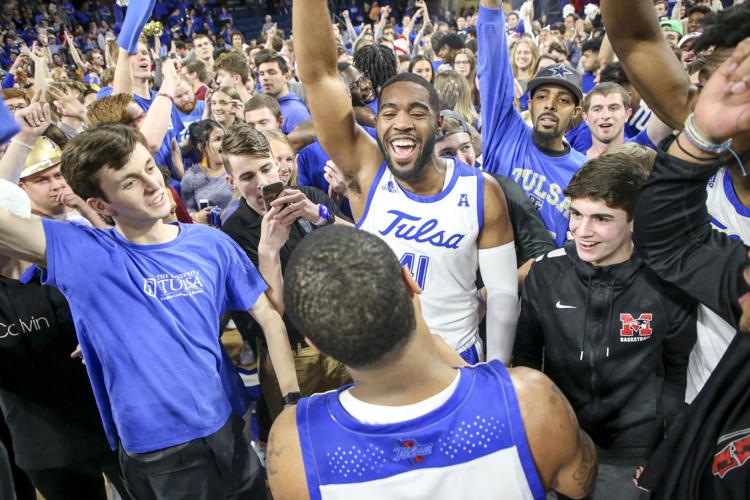 Breakout player: Brandon Rachal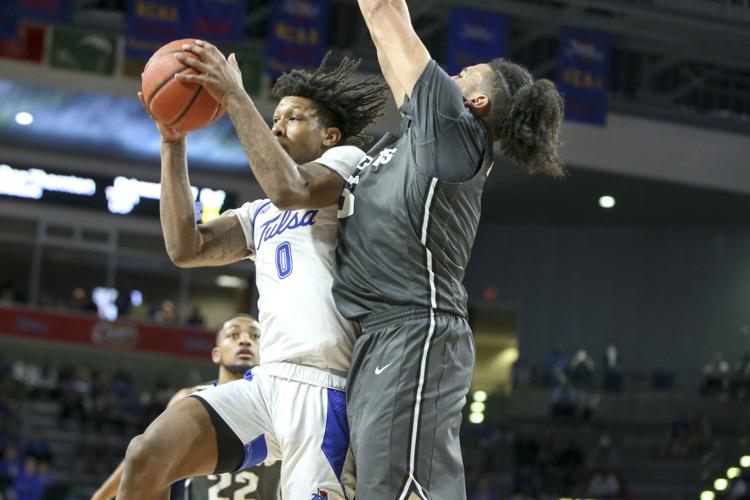 Low moments of the season: Lopsided road defeats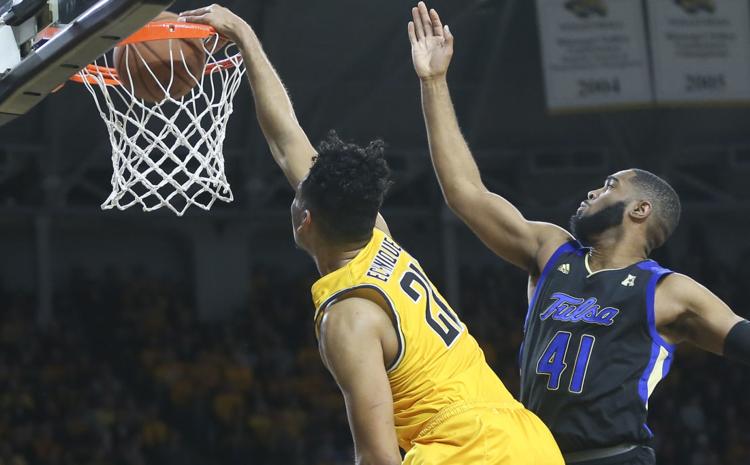 Top question entering next year: Who will replace Igbanu?
Key newcomer for next year: Keyshawn Embery-Simpson
Bars, restaurants and entertainment venues are closed indefinitely because of the COVID-19 threat.
What would Oklahoma have done in the NCAA Tournament this year?
I've probably spent more of my life watching and talking about movies than most people would consider healthy or normal.
Get local news delivered to your inbox!
Subscribe to our Daily Headlines newsletter.