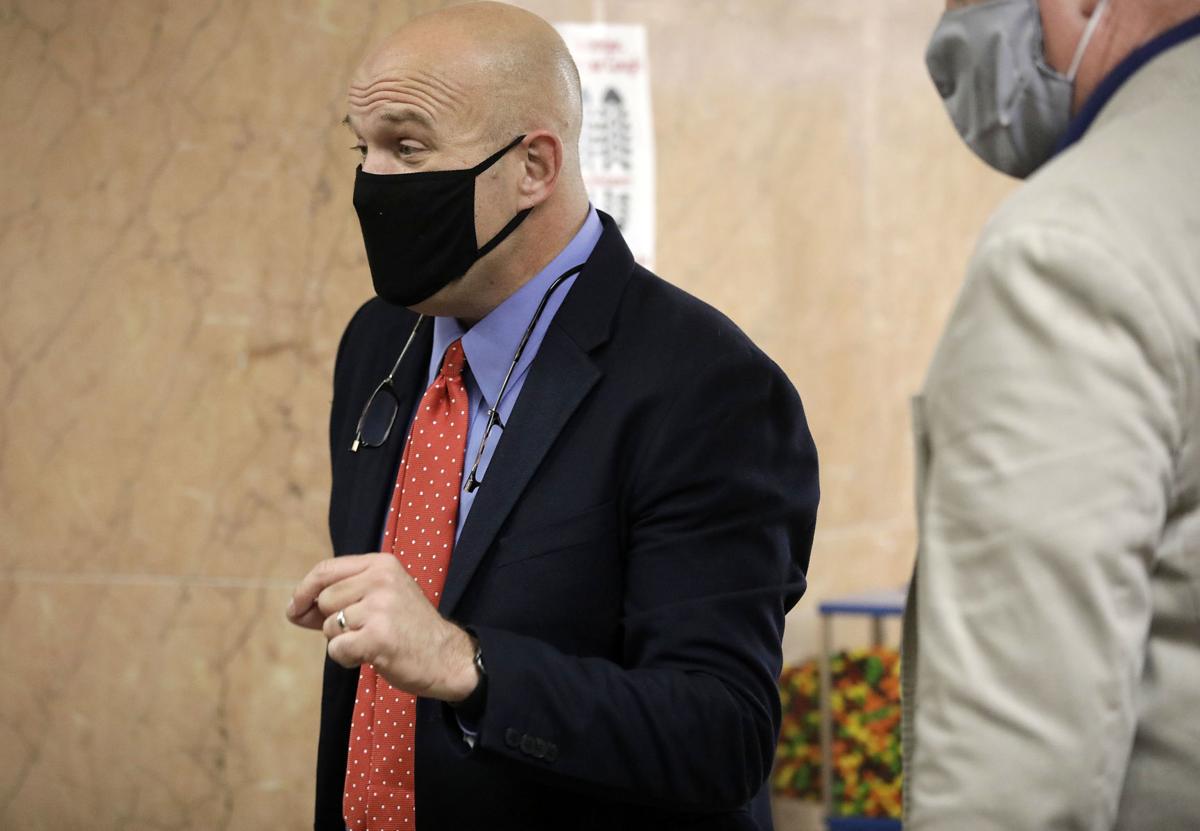 Video footage showing the shootings last month of two Tulsa police officers, including a sergeant who later died from his injuries, will remain out of public view at least until a preliminary hearing in September.
But a prosecutor acknowledged Monday that a police affidavit used in the case misrepresented some of the actions of the accused shooter, David Ware, by wrongly stating that Ware fired three shots at Sgt. Craig Johnson while standing over Johnson as he was already wounded on the ground.
"They're trying to paint this narrative of a cold, calculated killer, OK?" defense attorney Kevin Adams said of the June 30 death of Johnson and shooting of him and Officer Aurash Zarkeshan the day before.
Adams also questioned why the Tulsa County District Attorney's Office, which used the affidavit as its basis for filing initial charges against Ware on June 29, did not take meaningful steps before Monday to clarify the sequence of events.
Court documents filed Monday indicate that Homicide Unit Lt. Brandon Watkins wrote a supplemental report indicating that the statement, which he described as "likely a conflation and poor understanding" of what happened, came from a crime scene detective.
Watkins had asked for a detective at the scene to watch Zarkeshan's patrol car dash camera video and summarize it, aiding police as they prepared paperwork to obtain an arrest warrant for Ware.
Although Assistant District Attorney Kevin Gray acknowledged the inaccuracy in a written response on Monday, he said that "counsel for (Ware) is properly equipped to respond to that inaccuracy" without publicly releasing the video because his office has made Watkins' supplemental report available to the defense.
A paragraph of that report, which Gray included in his response, states: "We observed the suspect take a two-handed grip and aimed and shot Sgt. Johnson in the head one time." The excerpt states Watkins' view that "the act was deliberate" and says one officer described it as "execution-style."
"I have no doubt in my mind that David Ware, at the time that he shot these two officers, was in fear for his life," Adams later told reporters out of court. "But (the video) will put this whole thing in context. Nothing looks right when you take it out of context. And I'm not saying that legally (Ware's) justified, but it's the question of intent."
Special Judge David Guten ruled July 6 that the police videos should not be released publicly for at least six months after Gray and defense attorney Brian Martin, who represents Ware's co-defendant, Matthew Hall, argued that it could affect the state's and Hall's abilities to have a fair jury trial.
Martin reasserted that position on Monday and said his client does not at this point have any agreement in place with the state to testify in a Sept. 2 preliminary hearing. Hall is charged with being an accessory to murder and an accessory to shooting with intent to kill.
Ware did not have a court-appointed attorney until District Judge William Musseman appointed Adams last week.
In addition to the murder and shooting counts, Ware — who could face the death penalty — is accused of having a gun after being convicted of a felony and of having drugs in his vehicle, which had an expired tag.
Guten said Thursday that he had not watched the videos of the altercation before ruling that they should not be released yet and didn't think he needed to do so. Though he upheld his original stance Monday afternoon, he still did not appear to have watched the videos.
"A lot of what goes on in this video is terrible in a lot of ways," Gray said Monday, asking Guten to consider the "interest in common decency and compassion" in keeping it out of the news.
An attorney with the city of Tulsa agreed, saying the Police Department is still in the process of discussing the contents of the footage with its own officers and that some of those who helped treat Johnson and Zarkeshan just returned to work this week.
But Adams said the footage should be made public quickly because the Tulsa Police Department, by writing in a public document that Ware stood over Johnson and fired at him three additional times, disseminated an inaccurate and damaging narrative. He said District Attorney Steve Kunzweiler appeared at a news conference June 29 with Tulsa Police Chief Wendell Franklin and was present when Franklin told the audience Ware "slowly" walked away from the shooting site.
"He was begging them: "Please stop. Please stop. Help me. Why are you guys doing this to me?" Adams said of Ware's statements on the video, adding that Ware is clearly emotional after the shooting takes place and while fleeing. He also alleged that the videos show Johnson kicked Ware "like he was kicking in a door" while attempting to get Ware out of his vehicle so it could be towed.
Kunzweiler equated Adams' commentary to reporters to his having his "Access Hollywood" moment rather than arguing before a court.
"This case is going to be tried in a courtroom," he said. "And what the public is going to hear is going to be under the process that's served this country well for over 200 years — a judge who listens to argument and makes decisions based upon the admissibility of evidence, not somebody who's going to pander to a crowd or somebody who's going to say, 'This is what I think the evidence is,' and, 'I wonder why they did this,' and, 'I wonder why they did that.'"
---
Featured gallery: Memorial service for Tulsa Police Sgt. Craig Johnson
Police Funeral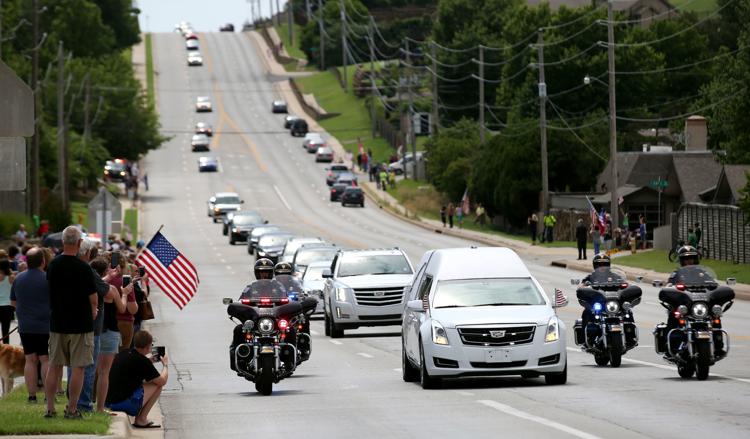 Police Funeral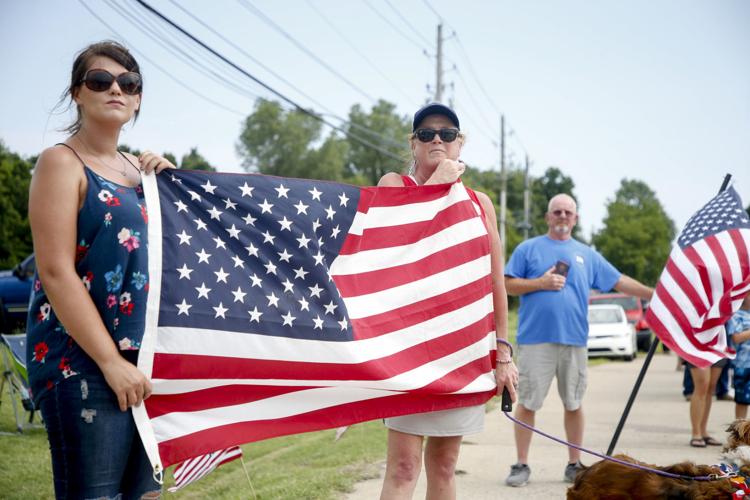 Police Funeral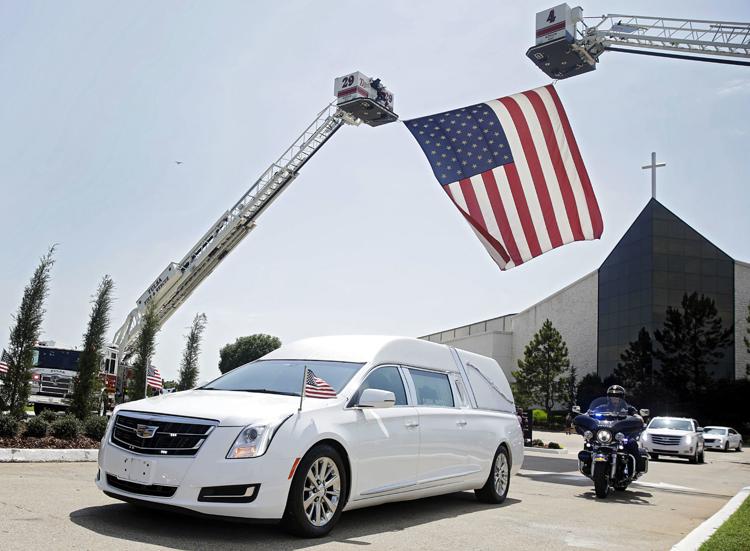 Police Funeral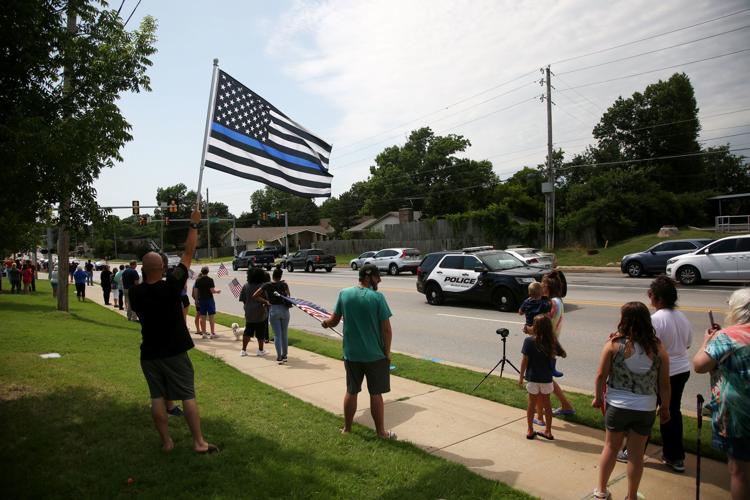 Police Funeral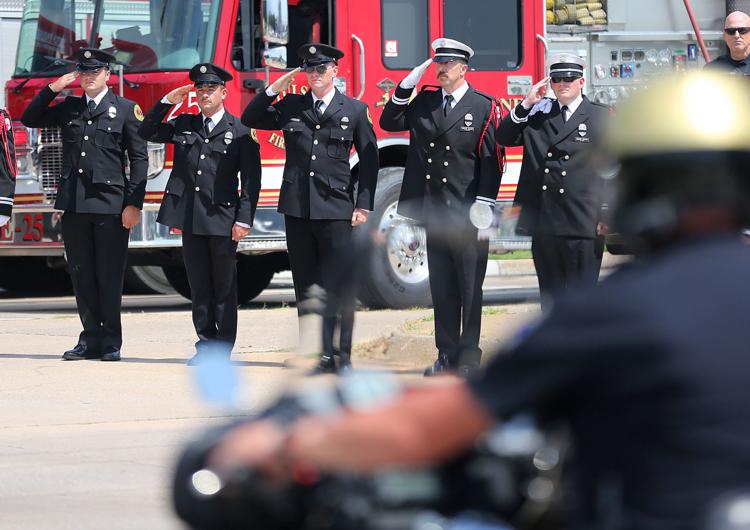 Police Funeral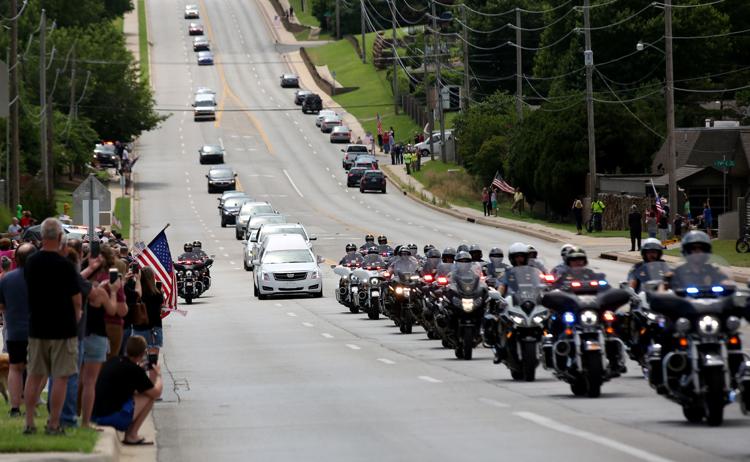 Police Funeral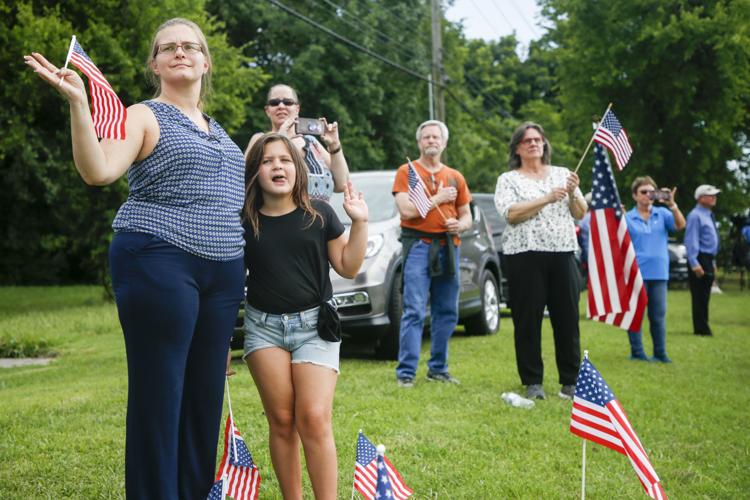 Police Funeral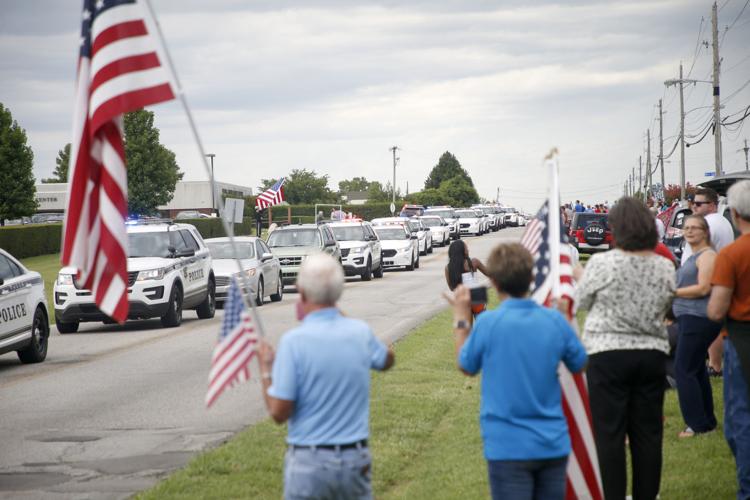 Police Funeral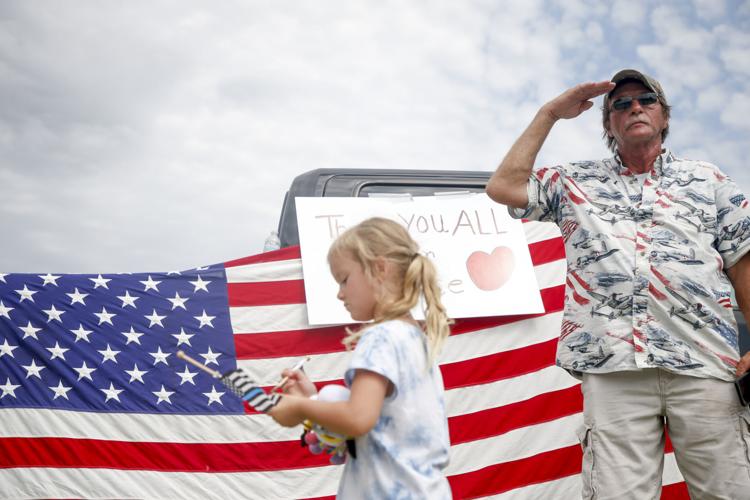 Police Funeral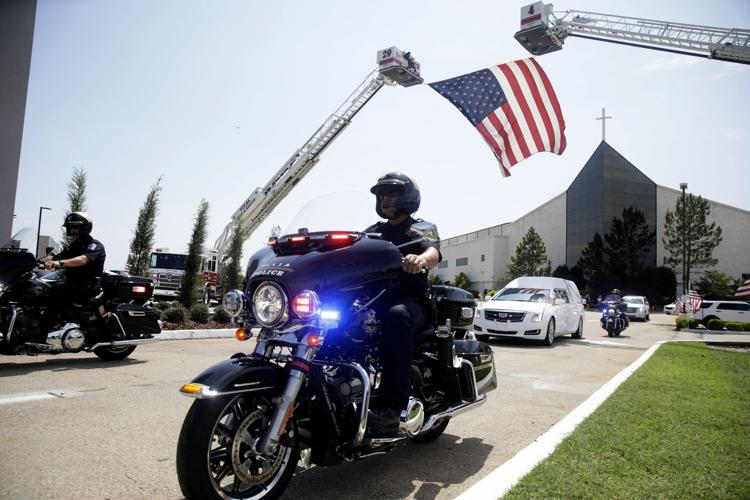 Police Funeral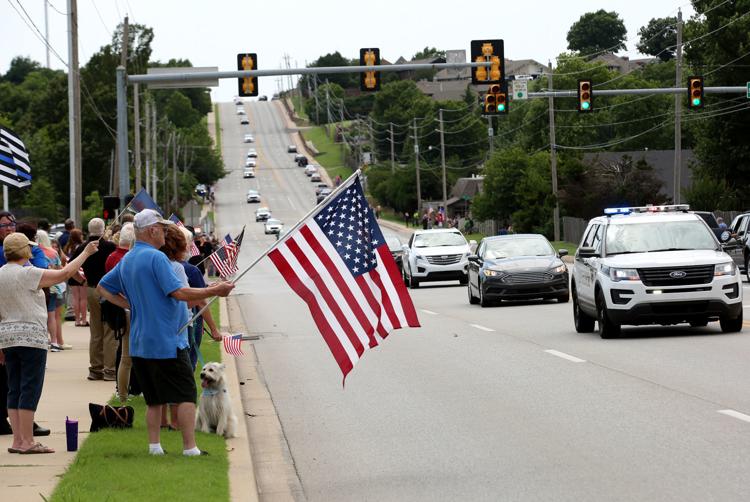 Police Funeral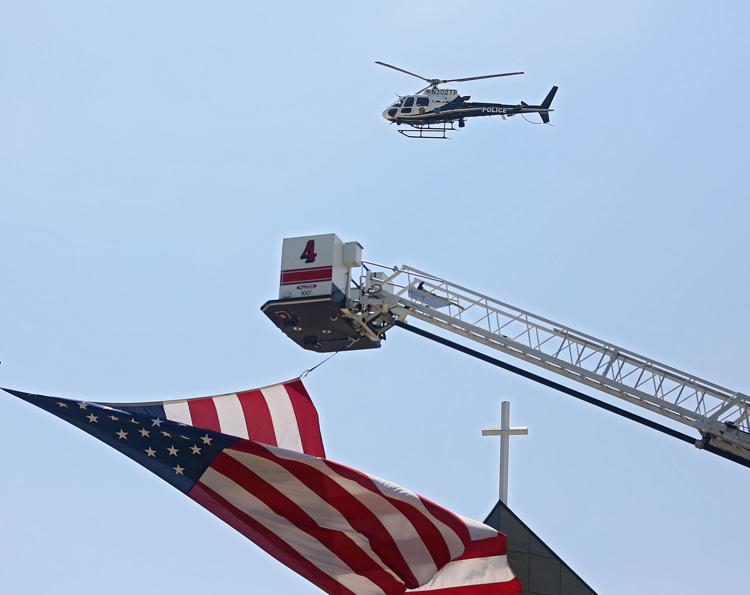 Police Funeral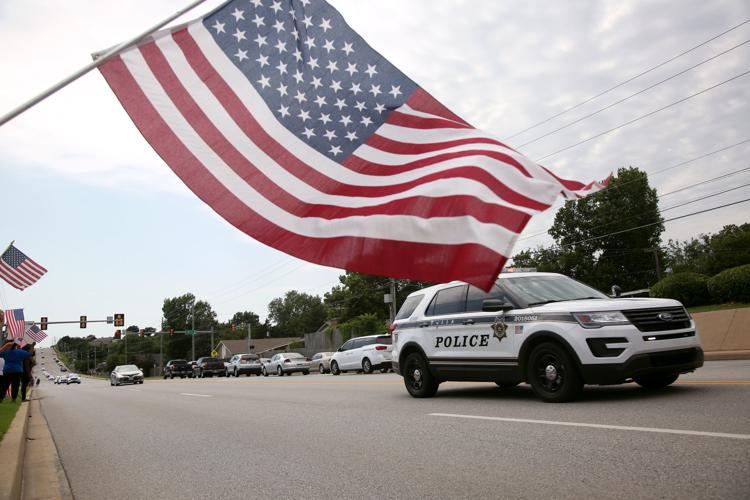 Police Funeral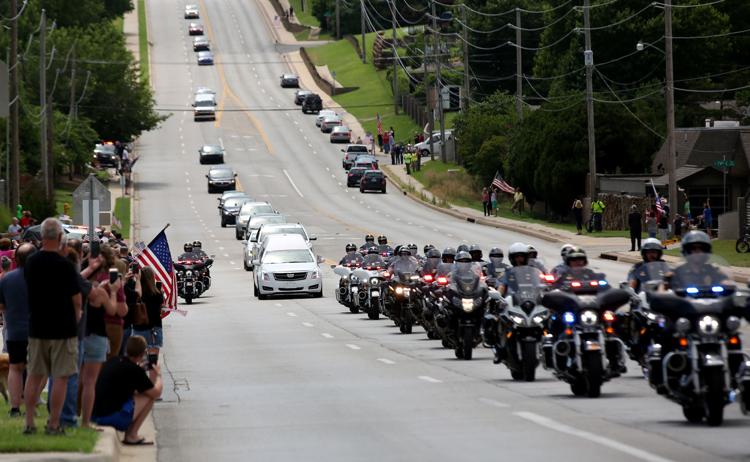 Police Funeral
Police Funeral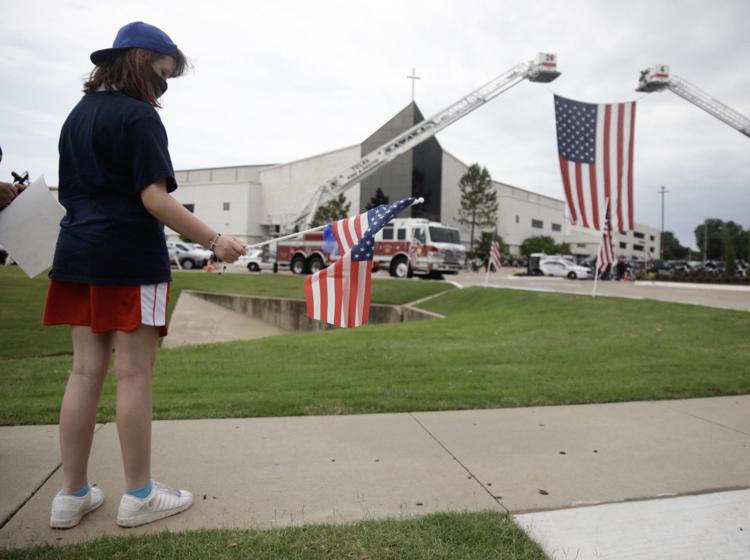 Police Funeral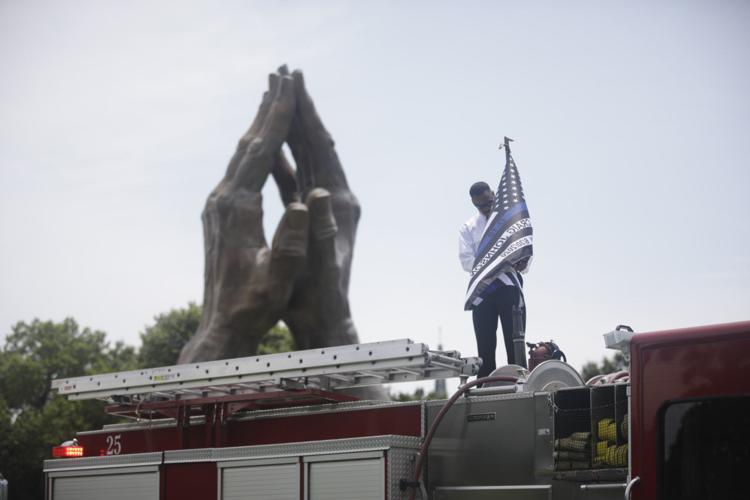 Police Funeral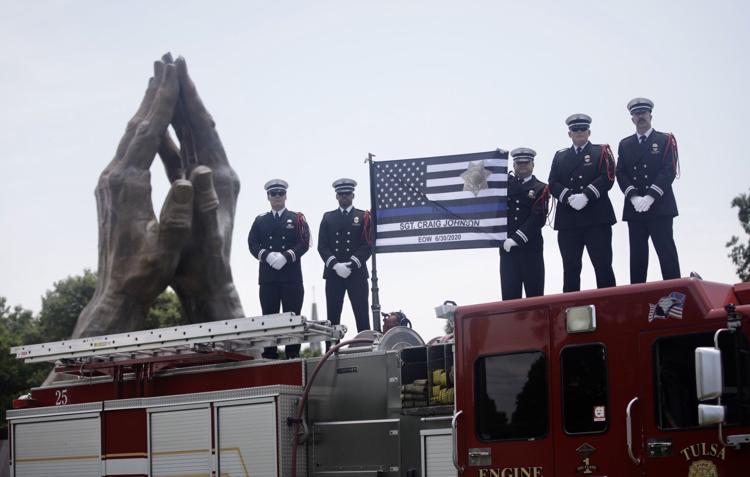 Police Funeral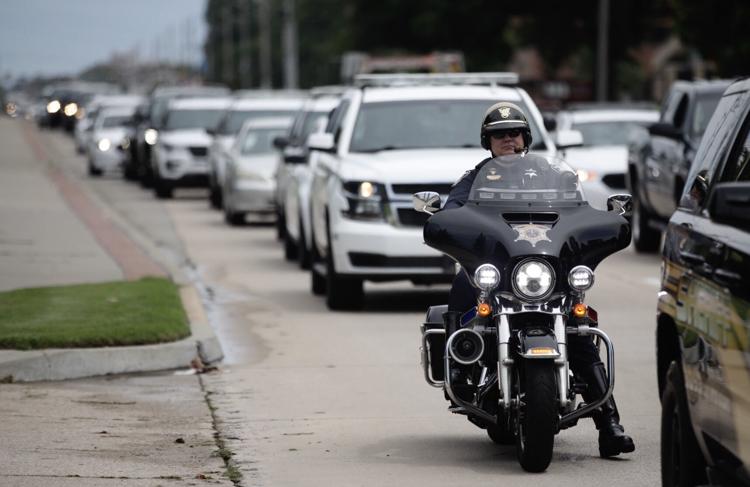 Police Funeral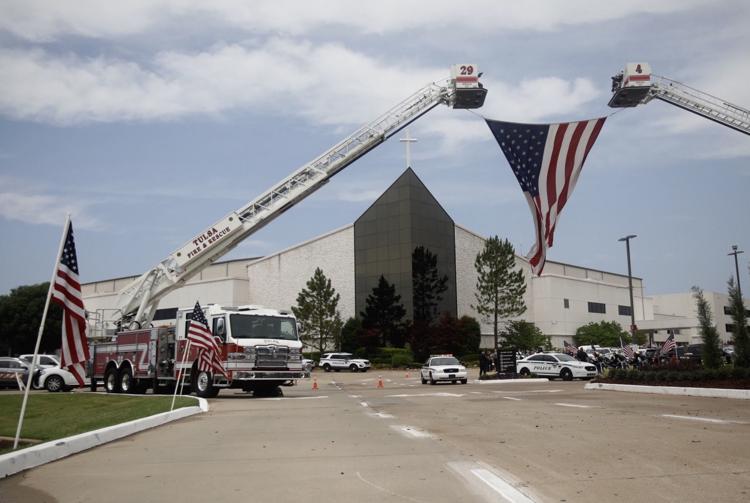 Police Funeral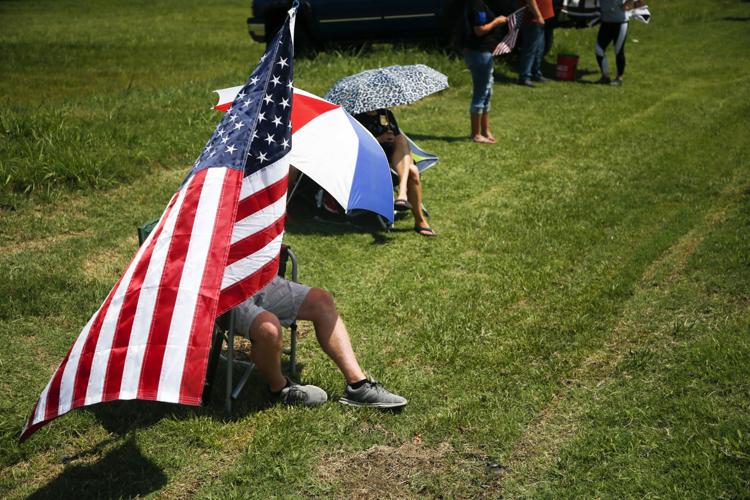 Police Funeral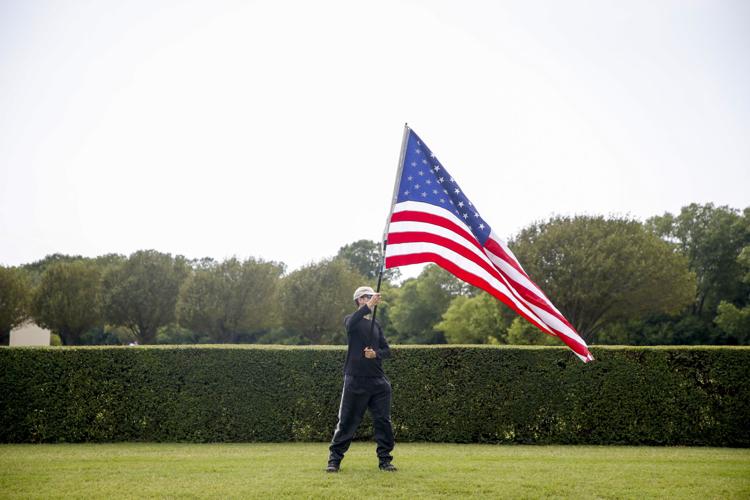 Police Funeral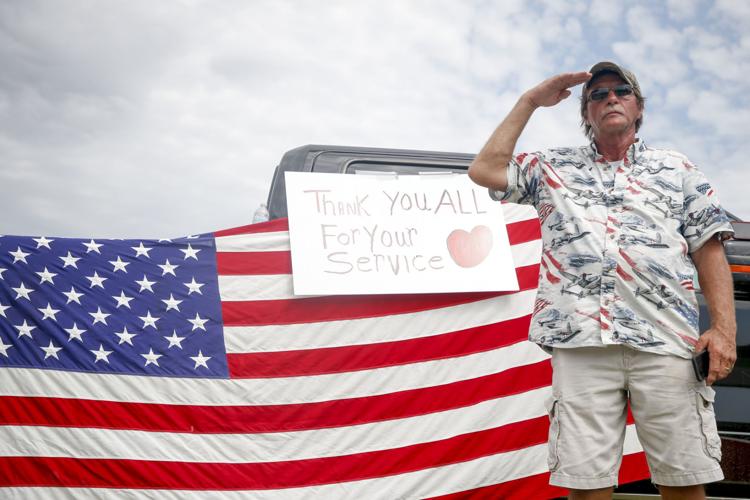 Police Funeral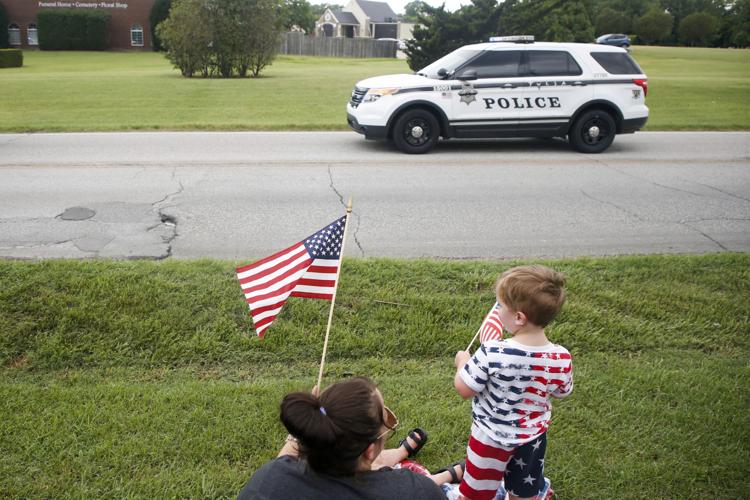 Police Funeral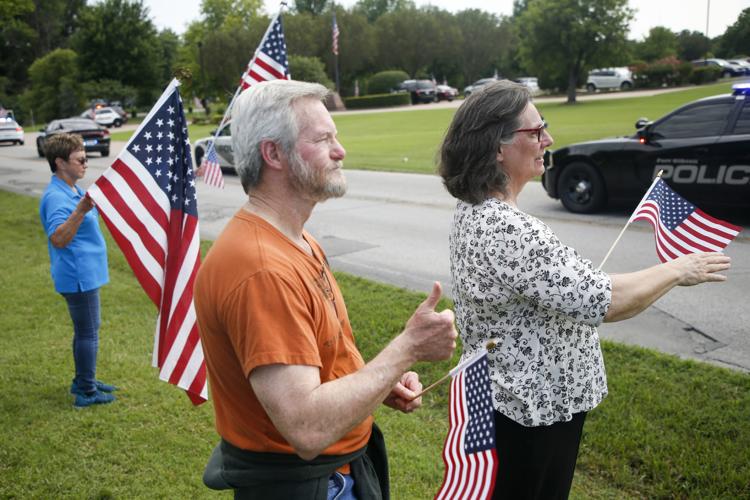 Samantha Vicent
918-581-8321
samantha.vicent
@tulsaworld.com
Twitter:
@samanthavicent