TAHLEQUAH — As part of a federal push to highlight the importance of language preservation efforts, first lady Jill Biden and Secretary of Interior Deb Haaland toured the Cherokee Nation's immersion school Friday, meeting with students, faculty and tribal officials.
"It's clear that there's so much love here … for your tribal nation, your heritage, for your ancestors who live on in your hearts, for the future you're building," Biden said. "We stand with you today, tomorrow and always."
The American Rescue Plan Act included funds earmarked for tribal language preservation, plus the Biden administration's "Build Back Better" proposal includes an additional $200 million for language preservation efforts among Indigenous communities.
Furthermore, during the White House's Tribal Nations Summit in mid-November, the Departments of Interior, Education, and Health and Human Services announced a new interagency initiative to further support Indigenous language protection and preservation efforts.
"This is so important to us," Biden said. "We want you know that President (Joe) Biden and his administration are a partner. I hope you know that. We stand with the Cherokee Nation."
A citizen of the Laguna Pueblo, Haaland said she does not speak her tribe's language due to abuse her mother suffered at a boarding school as a child. She noted that many other Indigenous languages across the country are extinct or endangered, in part because of the assimilation policies enforced by previous generations.
"Revitalizing Indigenous languages requires an all-of-government approach," Haaland said. "We're working across this administration on this vital effort."
The Cherokee Nation is investing $16 million in language preservation efforts, including building housing near the school for Cherokee language speakers and renovating its former casino to have all of its language programs under one roof.
There are an estimated 2,000 fluent Cherokee speakers remaining, with an average age of 70 years old. More than 60 first-language Cherokee speakers have died of COVID-19.
The Cherokee Nation immersion school is the state's first tribally run charter school and serves 108 students. The tribe announced plans earlier to expand its immersion school to include a second campus in the Adair County community of Greasy. That second site will open in August with 2- and 3-year-olds and will eventually add a grade each year through eighth grade.
"Our language is an unbroken chain that links us back to time immemorial and connects us to our past," said Cherokee Principal Chief Chuck Hoskin Jr. "Unbroken, it will keep us as a distinct people in the future."
With the school day ending at 3:15 p.m. for immersion students and the First Lady not making it to Cherokee County until almost 4 Friday, 11 third-graders stayed after school to demonstrate their language skills, including taking turns introducing themselves in Cherokee to Biden, Haaland and Hoskin.
"Oh, my gosh, you stayed after school for me!" Biden exclaimed, thanking the children and teachers in Cherokee.
Earlier Friday, Biden was met at Tulsa International Airport by Tulsa Mayor GT Bynum and Oklahoma first lady Sarah Stitt, who presented Biden with a carved wooden bowl and a scissortail flycatcher brooch.
The two women met aboard Biden's plane for about 20 minutes, where Stitt said they discussed her Hope Rising initiative, which seeks to employ the "science of hope."
"She was very excited and very receptive," Stitt said afterward. "Her staff was very helpful and very interested."
Photos: First lady Jill Biden visits Cherokee immersion school in Tahlequah
First Lady visits Tahlequah
First Lady visits Tahlequah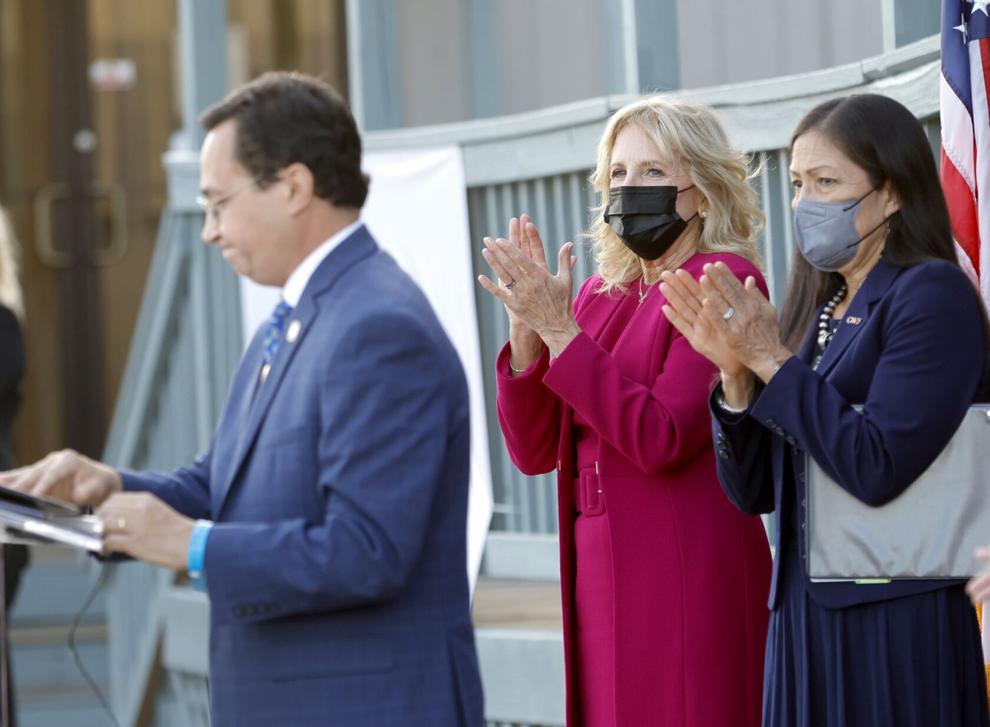 First Lady visits Tahlequah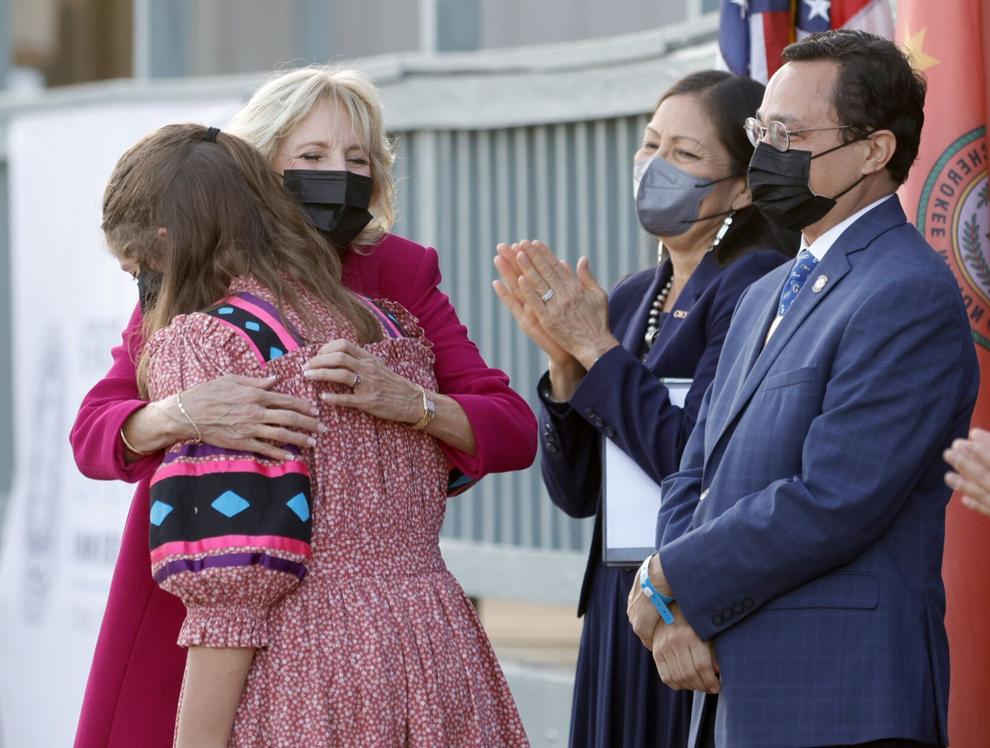 First Lady visits Tahlequah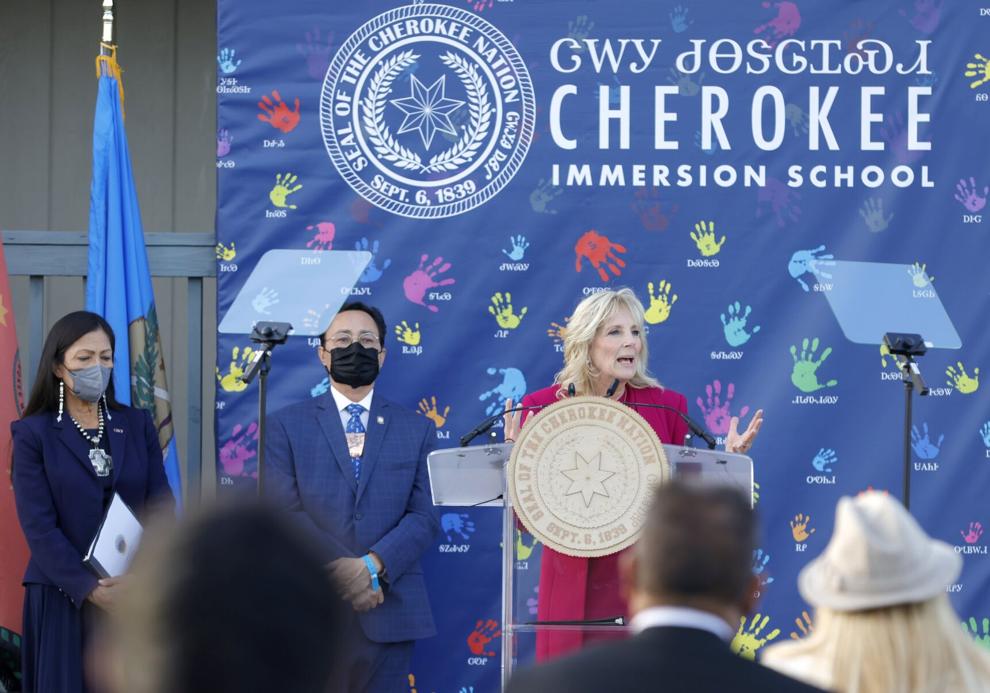 First Lady visits Tahlequah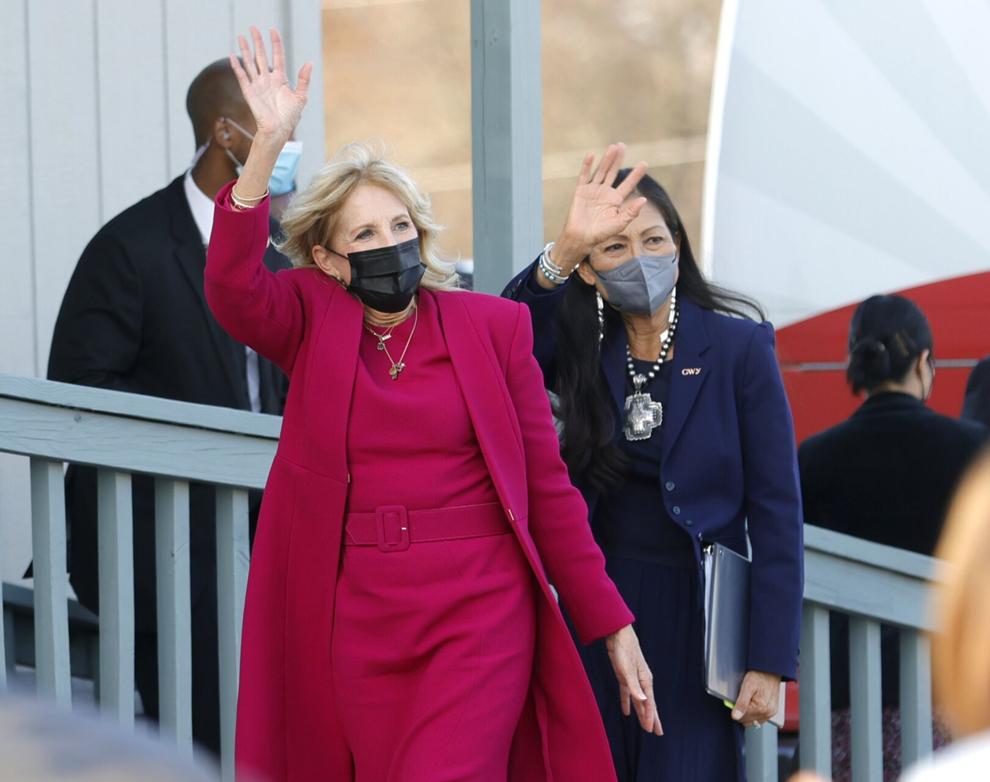 First Lady visits Tahlequah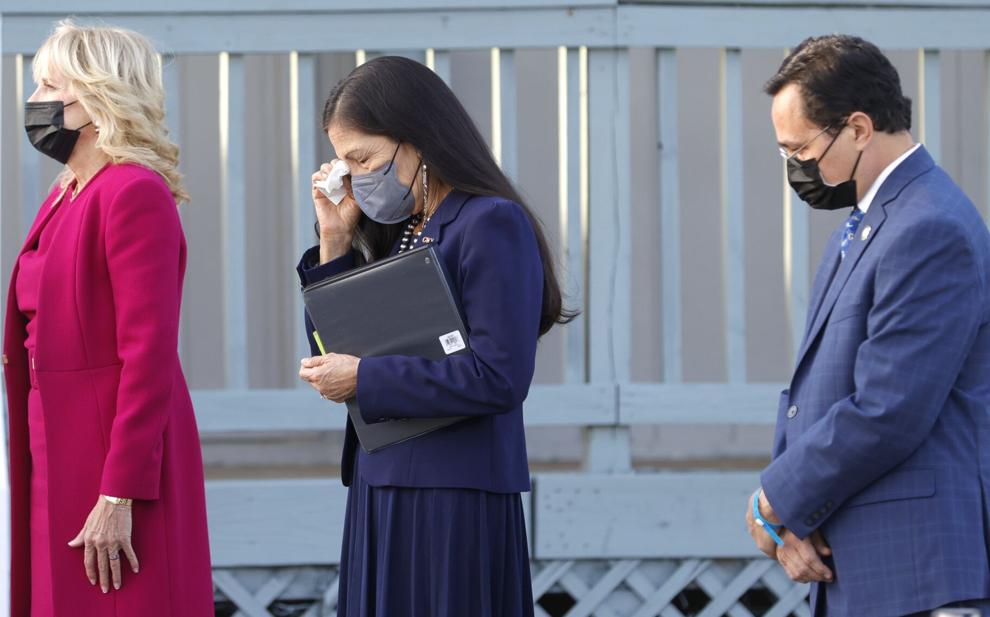 First Lady visits Tahlequah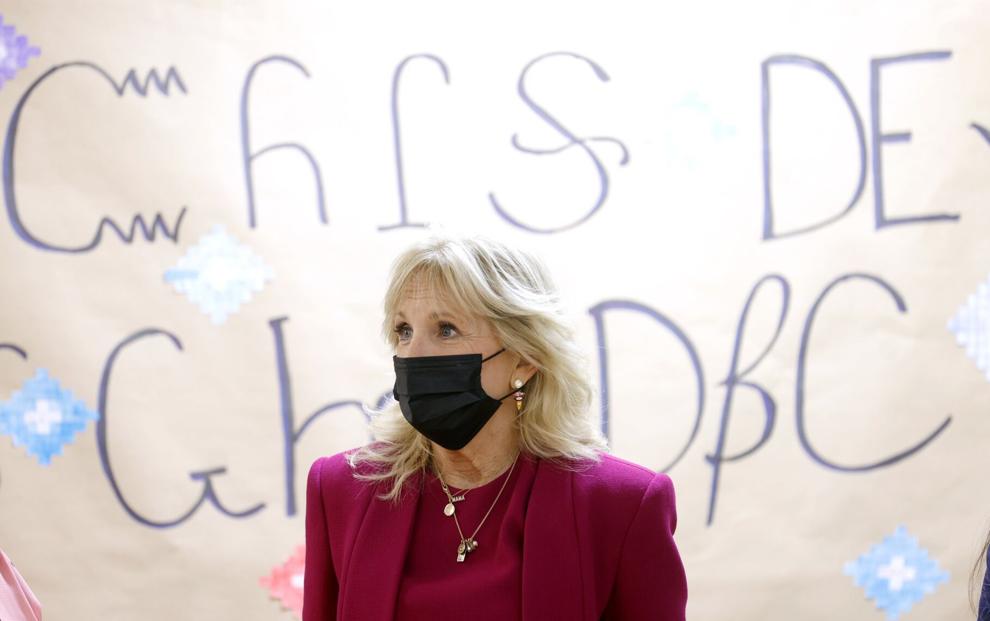 First Lady visits Tahlequah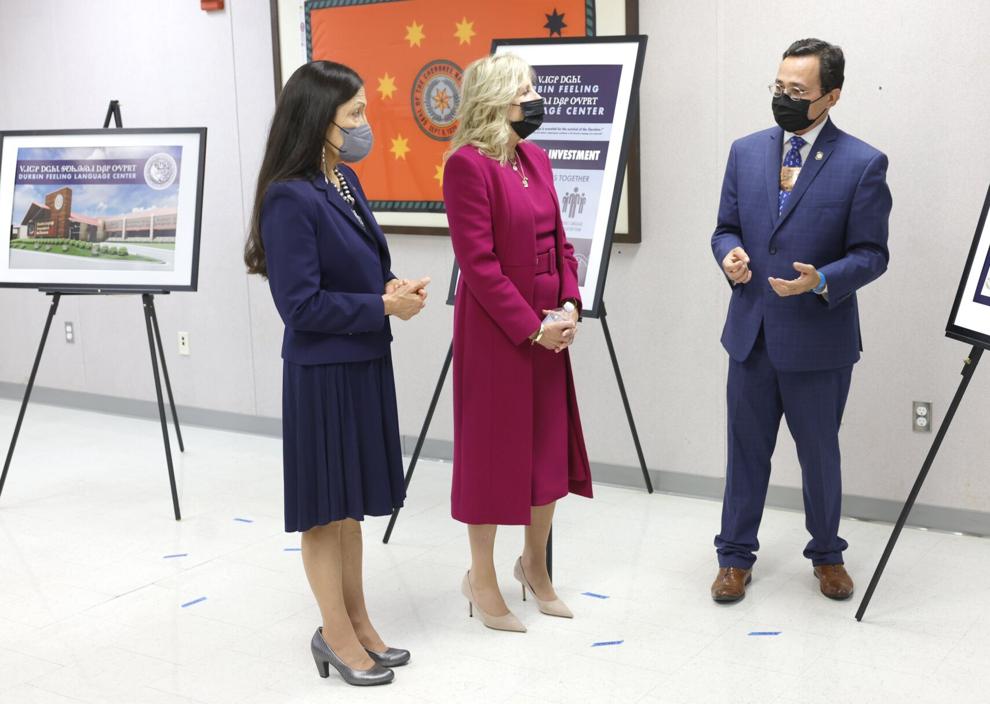 First Lady visits Tahlequah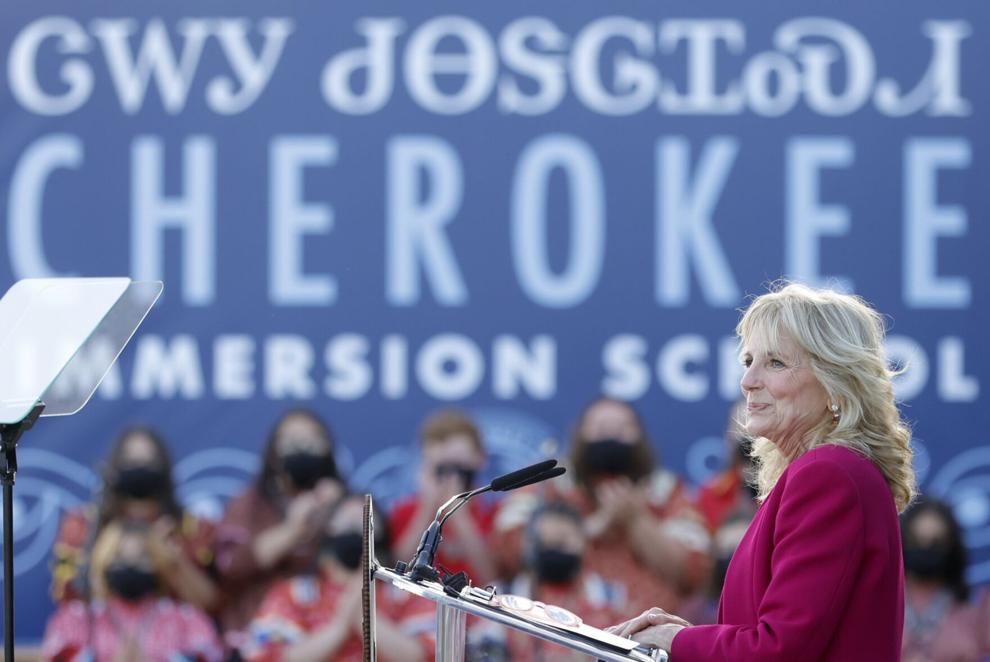 First Lady visits Tahlequah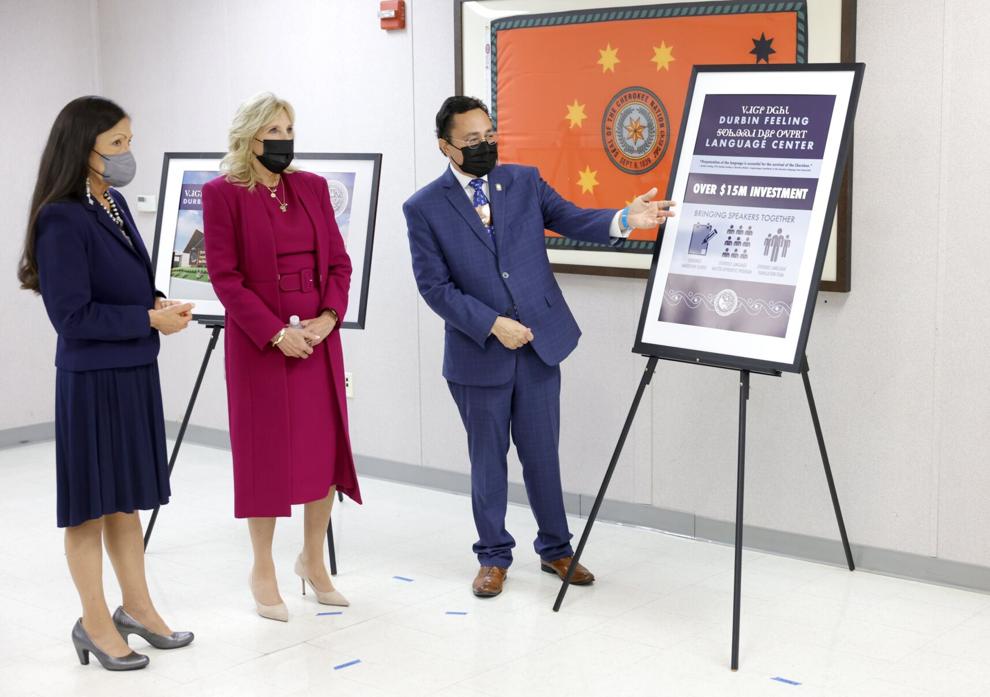 First Lady visits Tahlequah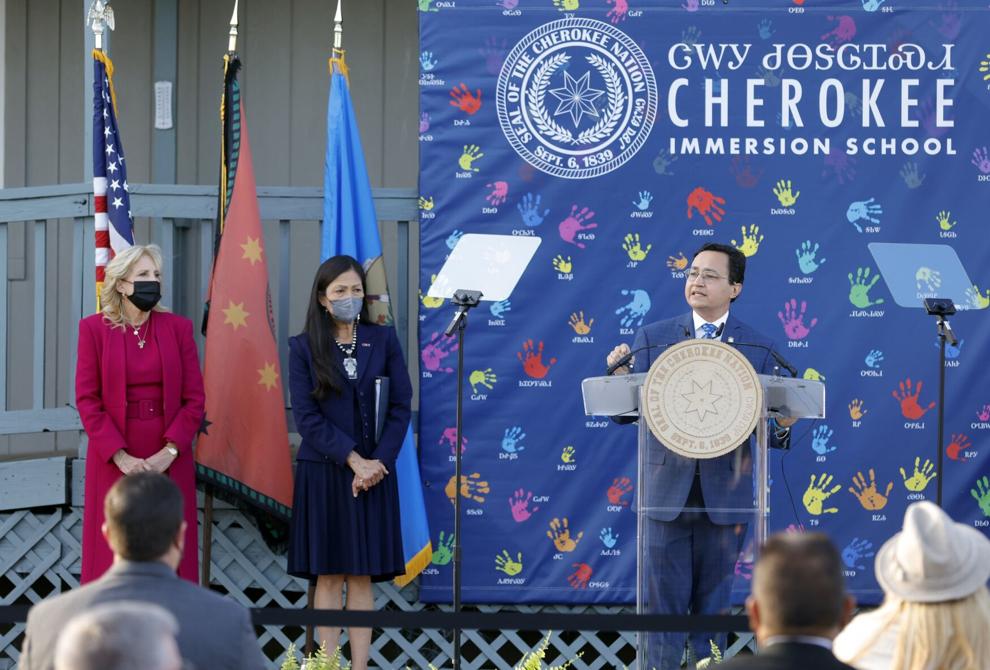 First Lady visits Tahlequah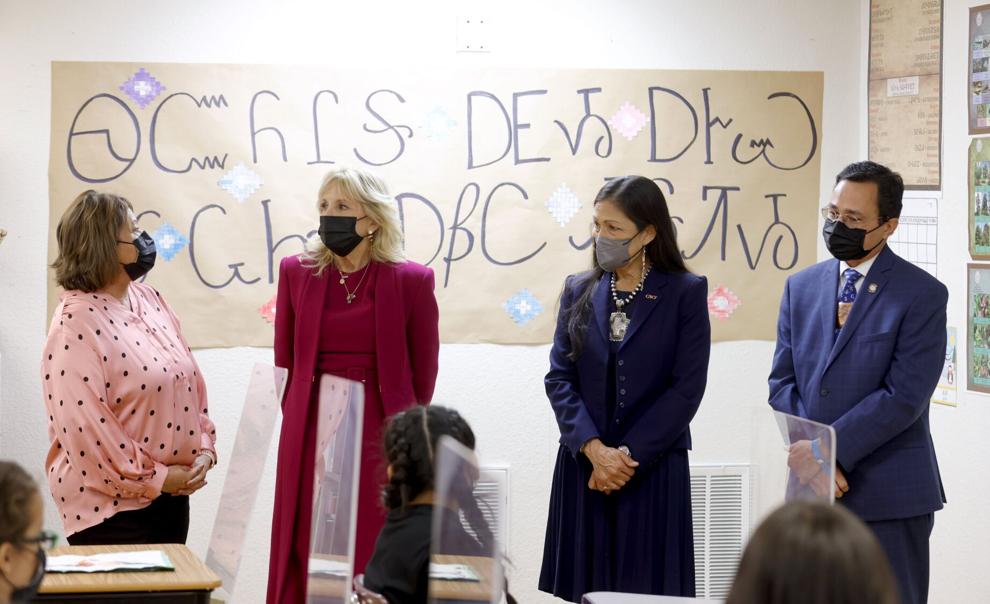 First Lady visits Tahlequah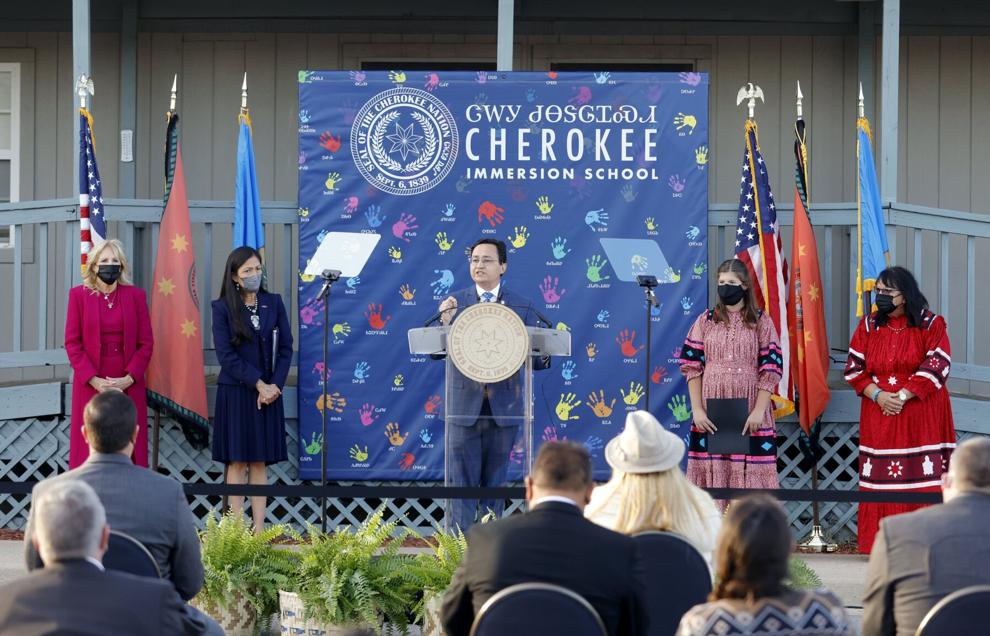 Check out our latest digital-only offer and subscribe now
First Lady visits Tahlequah