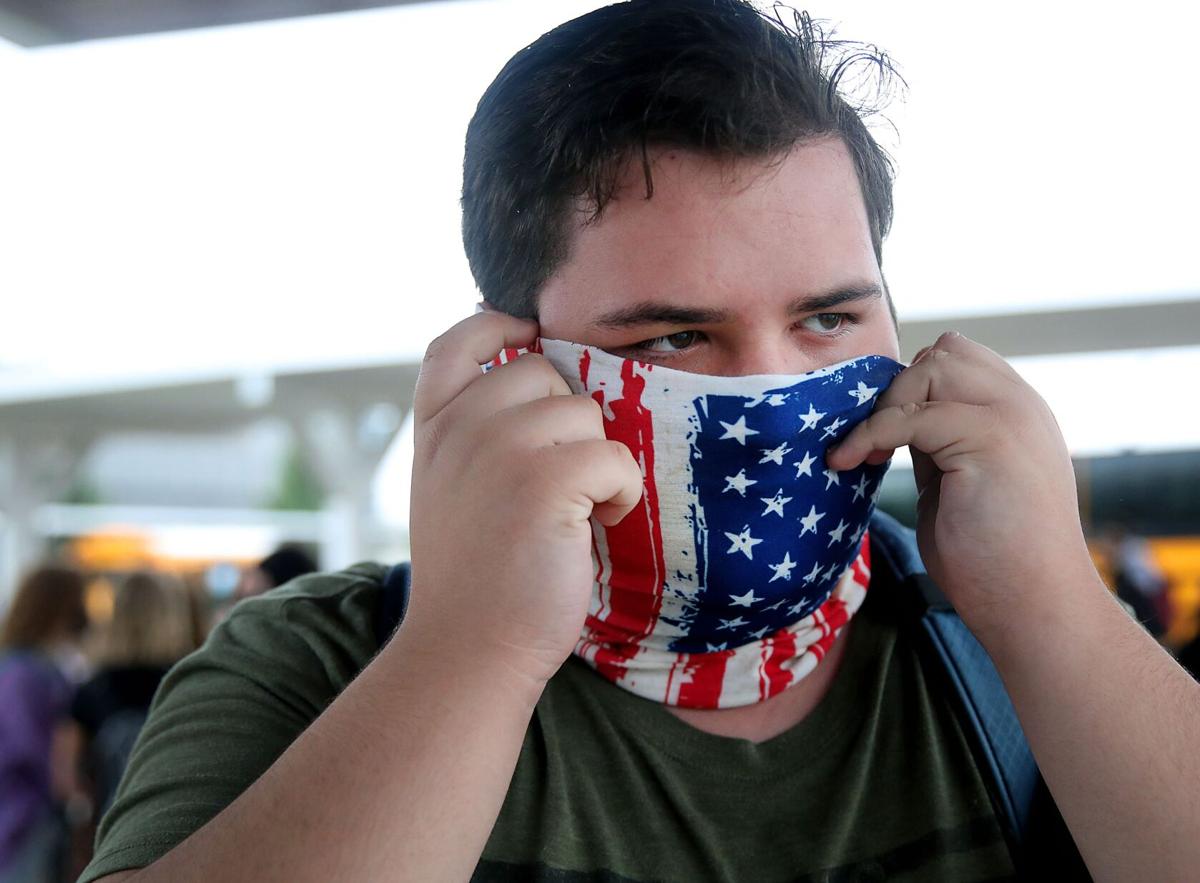 Jenks could soon become the second municipality in Tulsa County to implement a mask mandate.
City councilors are scheduled to vote on a proposed mask ordinance Tuesday. The special meeting is scheduled for 6 p.m. and will be broadcast on the city's YouTube channel.
Jenks Mayor Robert Lee said city officials have been contemplating a mask mandate for months and that the time has come to take action.
"As the situation has progressed and gotten worse here locally, we feel like this is the right time," Lee said.
As of Friday, Jenks — a city of approximately 25,000 people — had 94 active COVID-19 cases and nine residents had died from the virus, Lee said.
"I think the bottom line is, we are going to do whatever we can to keep people safe," he said.
The proposed ordinance is almost identical to the mask mandate approved by Tulsa city councilors in July. Enforcement would be handled in the same way it is in Tulsa.
"We are wrapping that up in trespassing laws just like Tulsa is," Lee said. "Basically, the idea is if you walk into someone's store without a mask on and you're asked to do it and you won't, at that point you're trespassing."
The mandate would apply to anyone 10 years of age or older.
Lee said police would enforce the mask mandate just as they did the shelter-in-place ordinance earlier in the year.
"The police weren't out to bust anybody or to be heavy-handed about their approach to this," he said. "We don't see it being any different here. We have a friendly community Police Department that will enforce this in a friendly way."
Lee is aware that there are people who oppose mask mandates but said Jenks residents owe it to first-responders, teachers and others on the front lines to do everything they can to ensure their safety.
"The vast majority of the medical community is telling us that this is the best tool we have to help protect all these folks on the front lines," he said. "I don't think it is too much to ask for people to take this really small step to protect these folks."
He added: "I don't want to be in a position where a police officer's family is coming to me and saying, 'Why didn't you do more to protect my family member?' Or a teacher's family or a business owner's family. We want to do everything we can just to keep people safe around our city."
Jenks Public Schools Superintendent Dr. Stacey Butterfield expressed her support for the mask mandate in a letter to city councilors.
"We want our schools to remain open, and we want our businesses to continue to succeed during this difficult time," she wrote. "We are learning if citizens are wearing masks our entire community is safer. It is a simple step to take in slowing the spread of COVID-19."
Tuesday's meeting will be in City Council chambers of City Hall, 211 N. Elm St. The public can attend the meeting in person or watch on YouTube. Comments for councilors should be submitted to the City Clerk's Office.
---
Video: Tulsa Mayor G.T. Bynum encourages neighboring communities to talk to health care officials about COVID-19.
---
COVID-19 basics everyone needs to know as the pandemic continues.