Despite COVID-19's resurgence in Tulsa, Braum's An Affair of the Heart went on with its 25th anniversary show at the River Spirit Expo Center, though the 2020 version was certainly out of the ordinary.
A combination of fewer vendors and a smaller than usual crowd meant the wider, socially distanced aisles of storefronts stayed spacious even during peak hours. Masks or face coverings were recommended for patrons but required for staff and vendors.
Although several booths had packaged masks available, a few, like M'Leah Donaldson from Benton, Arkansas, showed up with a stock of homemade masks. By Saturday afternoon, Donaldson had sold all but about 20 of the 160 masks she brought with her.
Donaldson started selling masks at Southern Roots & Embellishment Embroidery in Benton as a "survival tactic" after she closed the storefront for eight weeks as the pandemic worsened.
The first batch of customized masks went quickly enough that the family has started devoting after-work hours to mask production once they got past shortages in fabric and elastic. She said that with personalizations for graduation, sports and everything in between, it's been hard to keep masks in stock long enough to see the storefront.
"It's been challenging, but in the end it's rewarding," Donaldson said. "I think people are just anxious about it all. When they find something they're comfortable in, they're going to wear it. If they're not comfortable, they're not going to wear it and it's not helping anybody."
Many, but not all, of those in the Expo Center had masks on. More room in the aisles meant no shoulder-to-shoulder crowds organizers are used to, and several socially distanced seating areas near concessions were available on the periphery. And although the crowds were smaller, those who showed up came ready to spend money.
The 2020 show, in all its oddity, was a first for some. Julene Etzenbach had her line of William Ross Travel Bags out for her first trade show, An Affair of the Heart being her first visit to Tulsa from her home in Peru, Illinois.
Etzenbach, herself wearing a full face shield, said she brought her full-grain bridle leather bags named for her grandparents because she doesn't have a retail store, only a website. Despite not having anything to compare her experience to, Etzenbach said the show has been wonderful.
"Everybody's real careful," Etzenbach said. "Wear a mask, wear a shield, people have been very respectful of that and I'm glad about that. I'm just happy to be here."
Although 2020 was an interesting first-time experience for the show's newcomers, some of its veterans were in similarly uncharted territory. Several were returning to in-person events for the first time since the pandemic's onset, having spent the past few months reinventing their business model under the circumstances.
Earrings by Emma was one of those shops. Although the brand's namesake, 12-year-old Emma Shelton, stayed home on account of the virus, Emma's mom, Sarah, brought the line of plastic custom earrings to the weekend's show.
Shelton said An Affair of the Heart was the family's first event since March 1. Earrings by Emma employs everyone in their family in Oklahoma City, so the sudden stop in sales opportunities threw everything into question.
But a pivot to sales online and through Facebook Live led to some of the brand's best months, Shelton said.
"They love it because they can't go shop either," Shelton said. "We've kind of built this community of relationships. We feel like we know them and they know us.
"But it's good to be back, it's fun to see people in real life. We actually have several customers who have found us in this time while we were doing Facebook Live sales now for the first time see us in person."
---
Gallery: Braum's An Affair of the Heart at Expo Square
Braum's An Affair of the Heart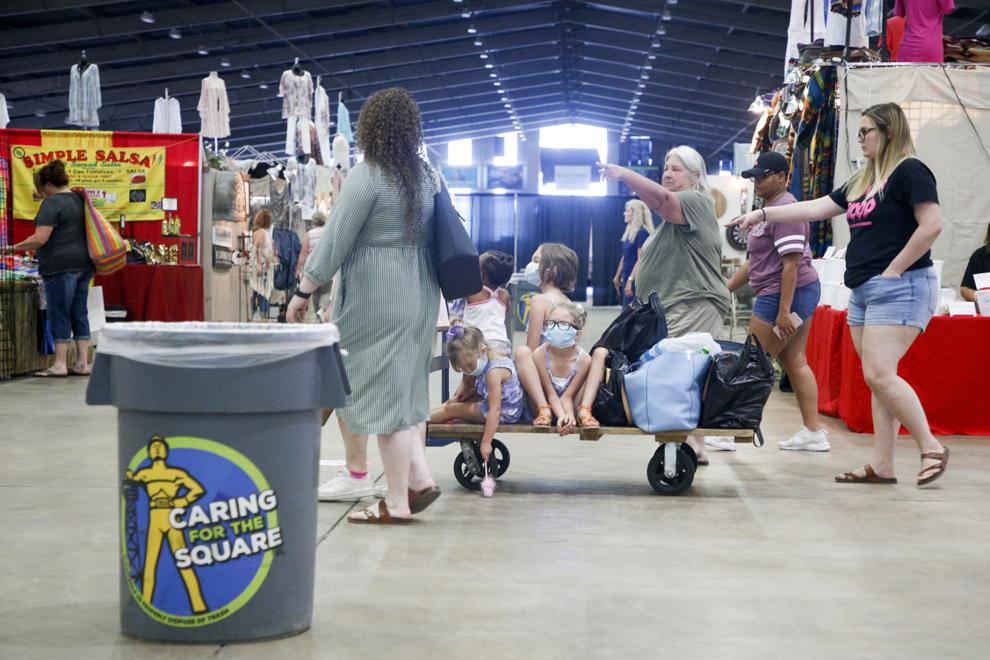 Braum's An Affair of the Heart
Braum's An Affair of the Heart
Braum's An Affair of the Heart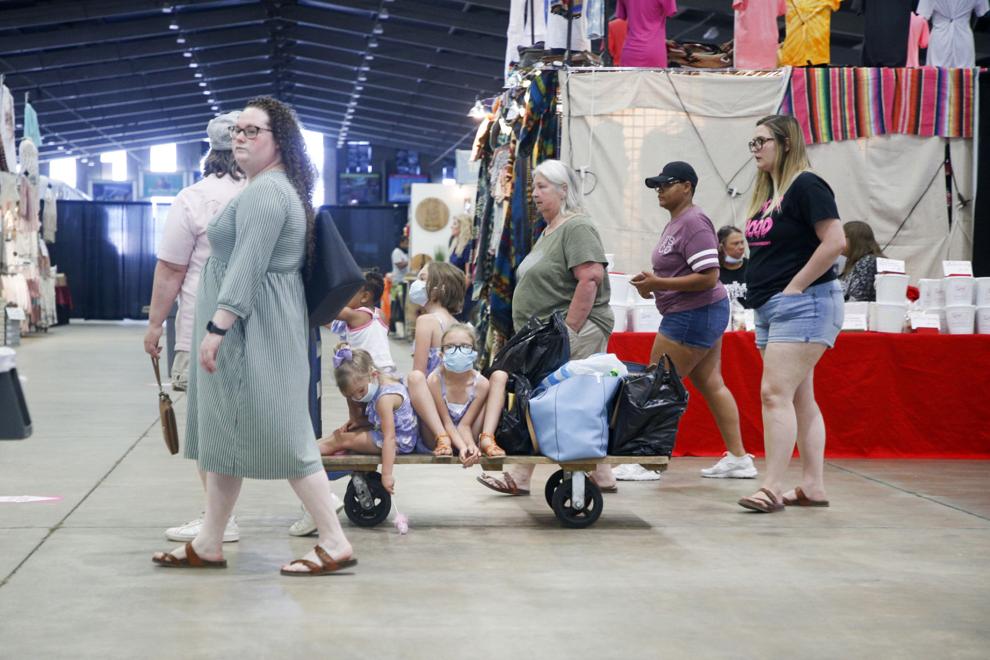 Braum's An Affair of the Heart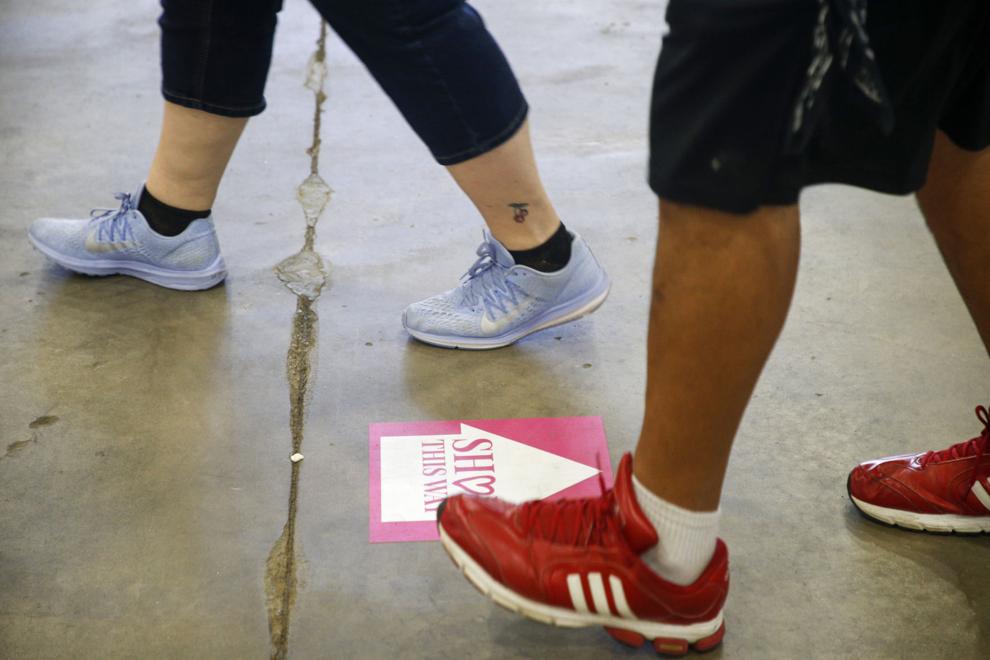 Braum's An Affair of the Heart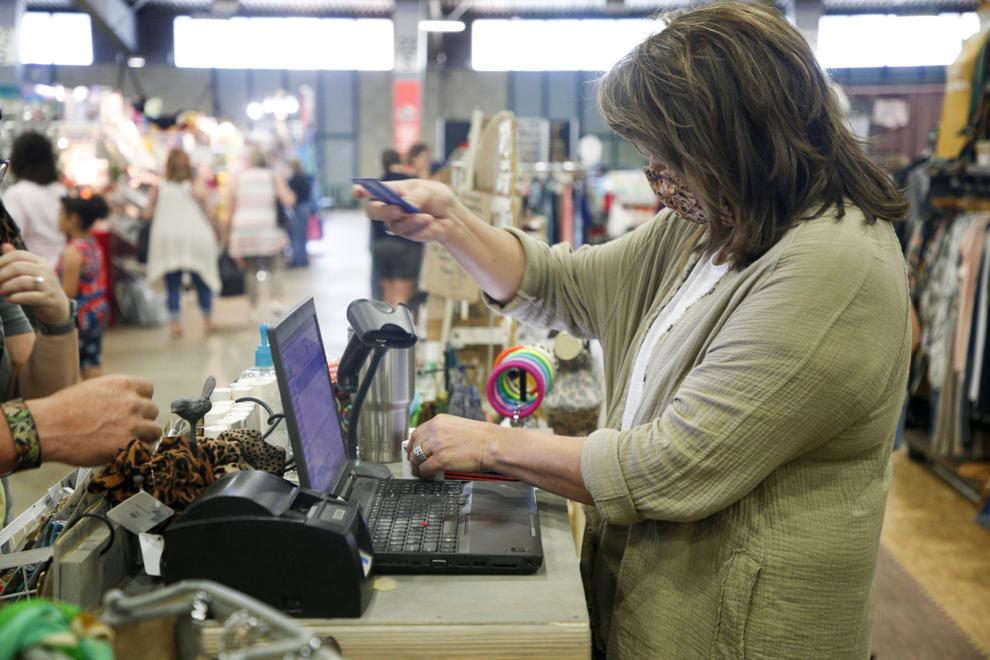 Braum's An Affair of the Heart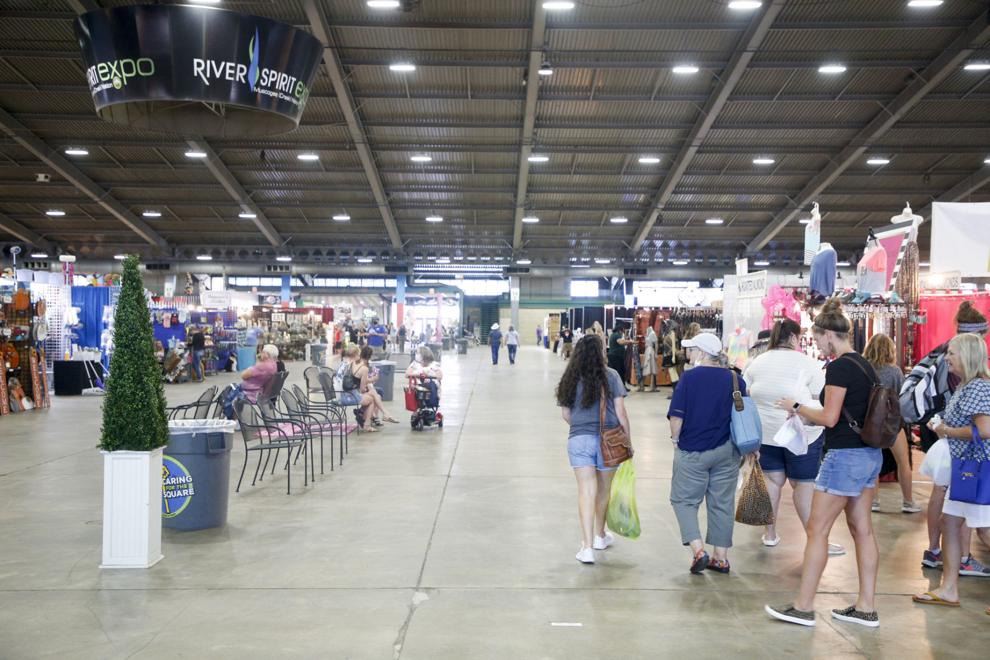 Braum's An Affair of the Heart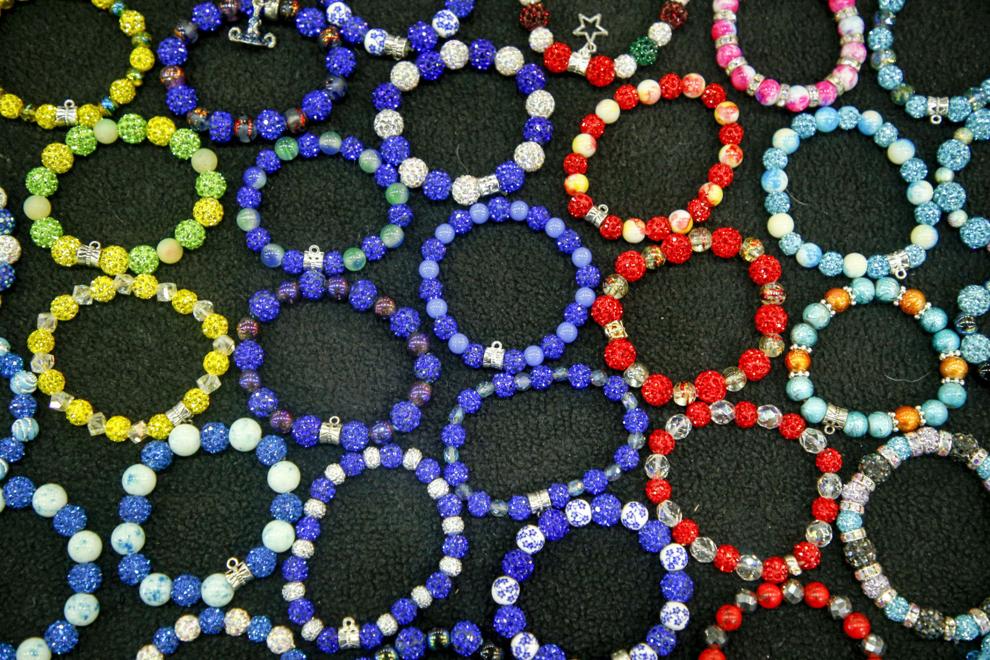 Braum's An Affair of the Heart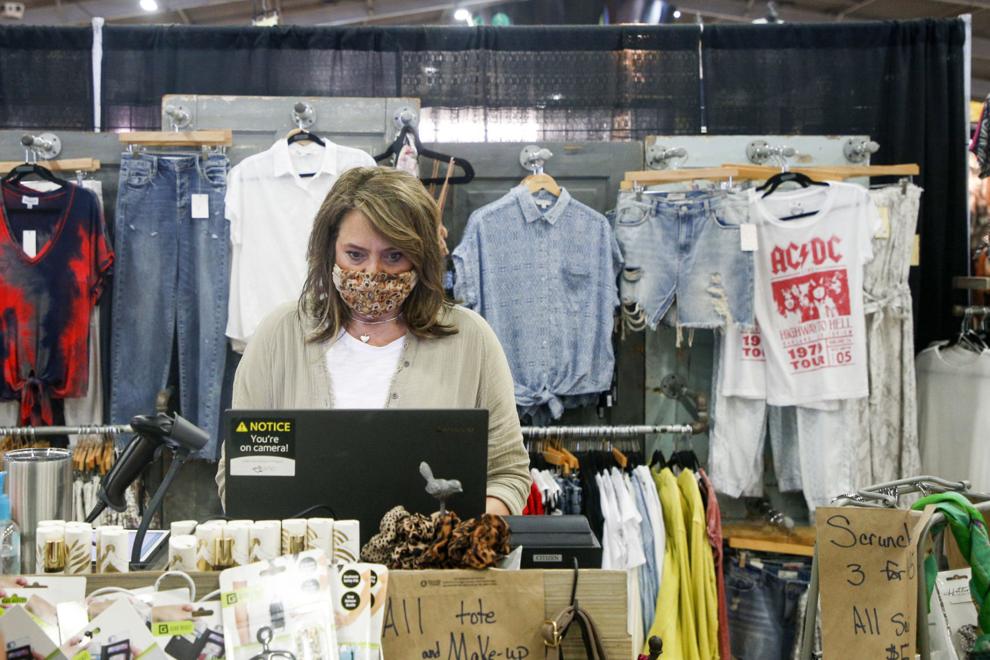 Braum's An Affair of the Heart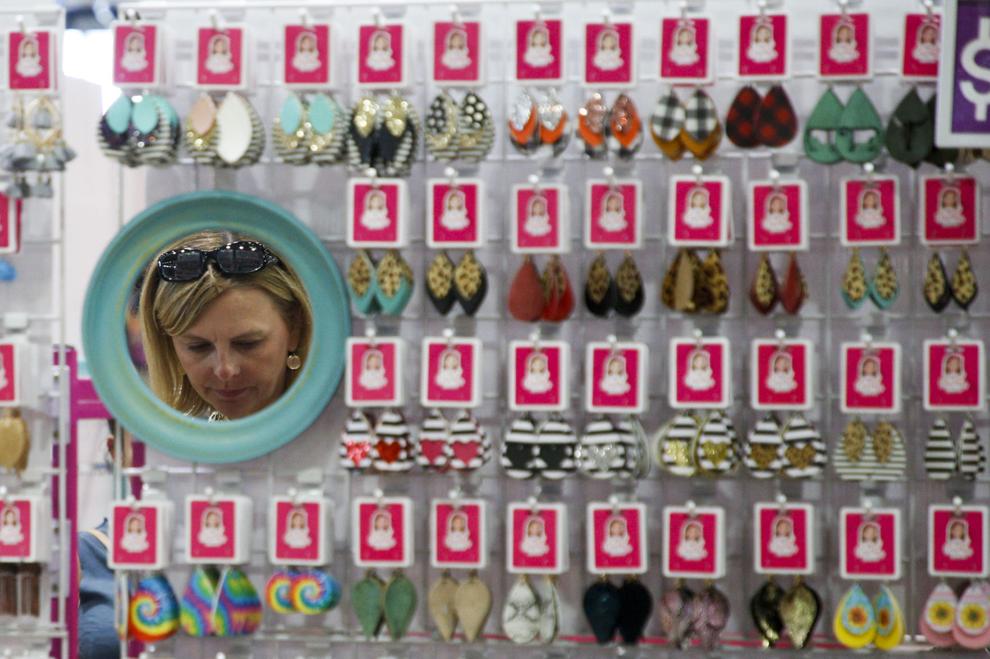 Braum's An Affair of the Heart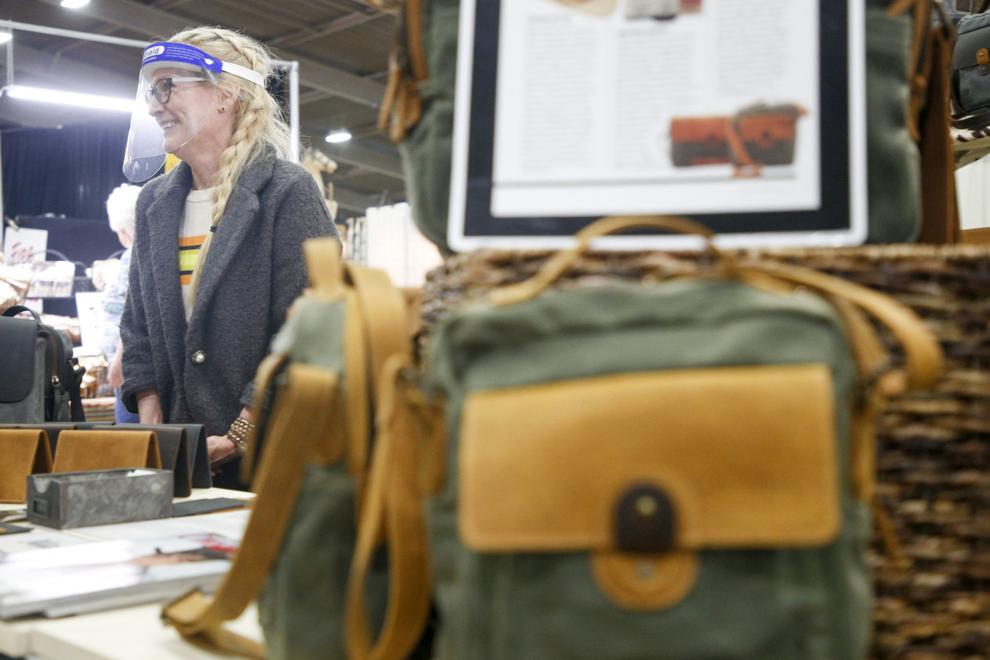 Braum's An Affair of the Heart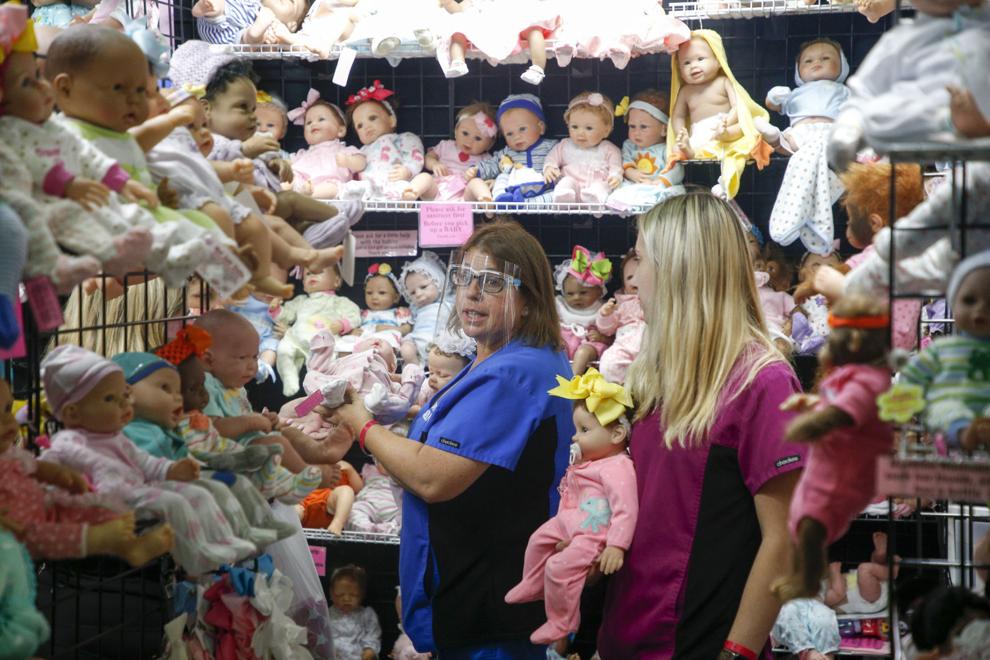 Braum's An Affair of the Heart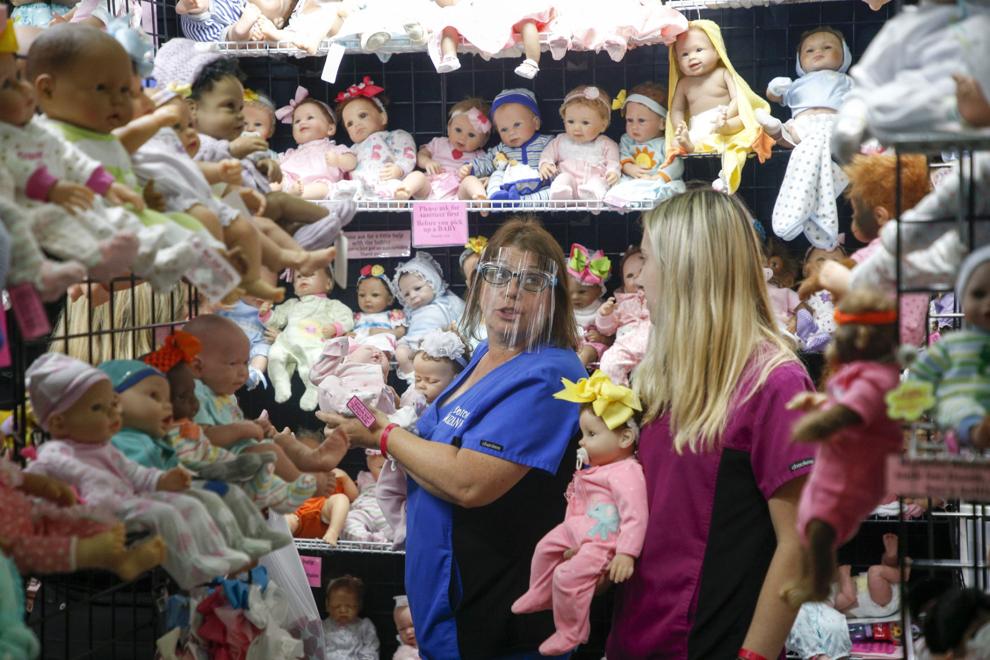 Braum's An Affair of the Heart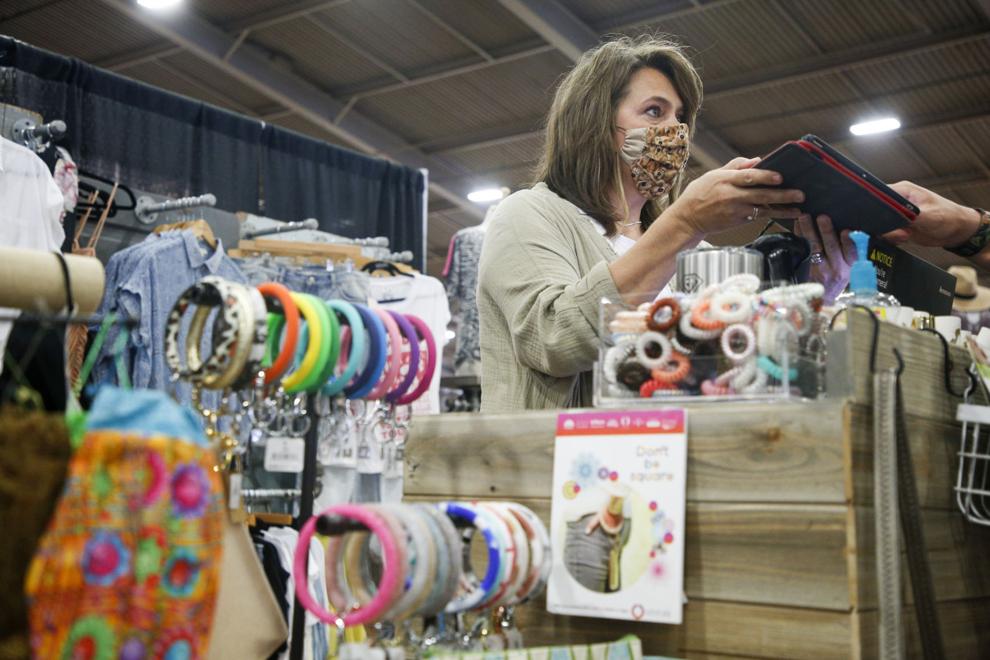 Braum's An Affair of the Heart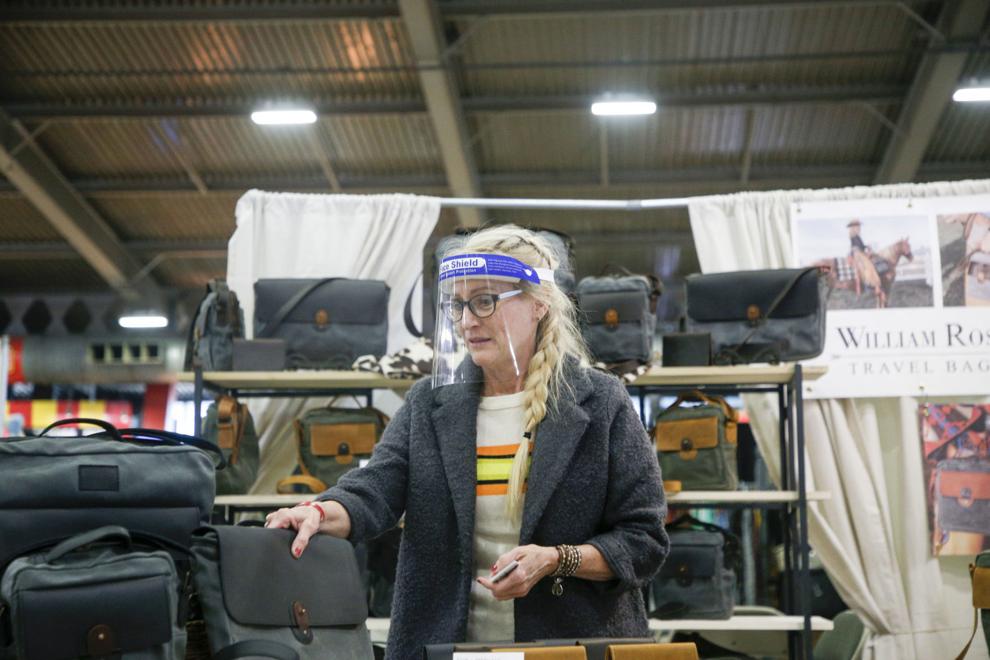 Braum's An Affair of the Heart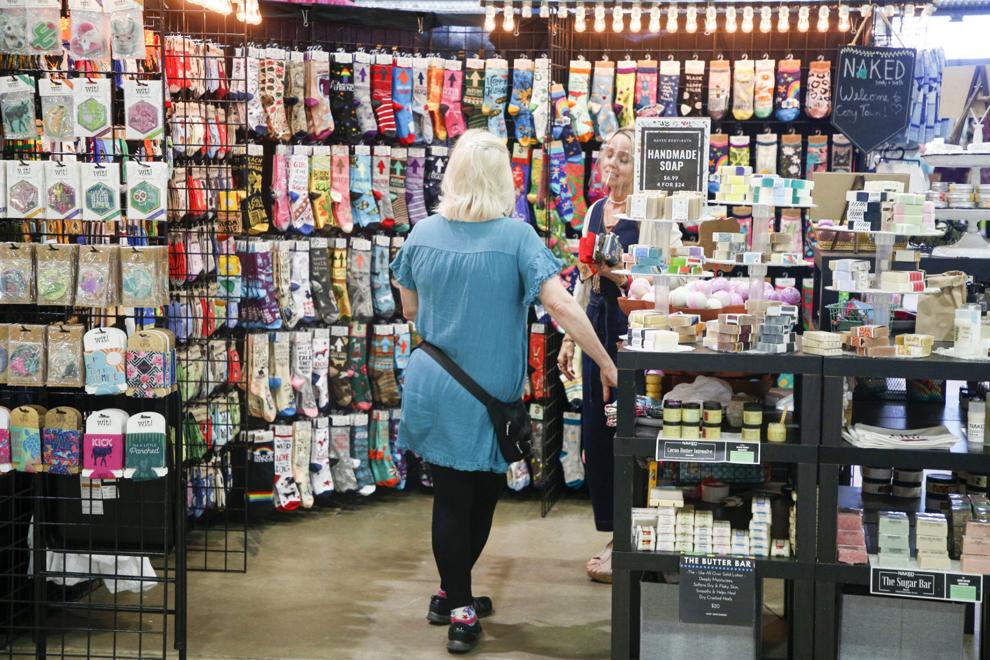 Braum's An Affair of the Heart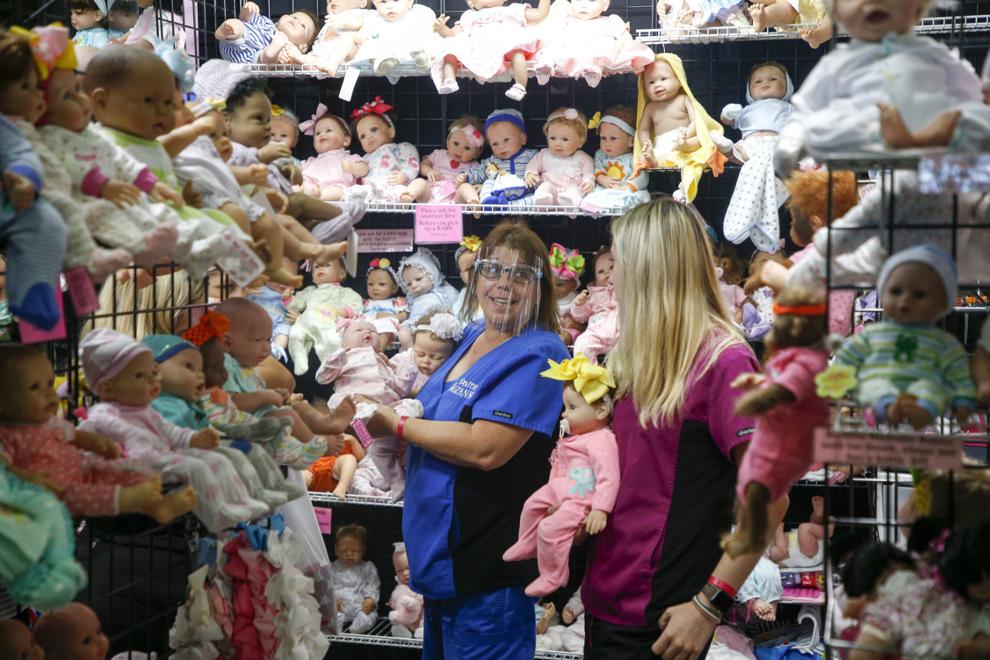 Braum's An Affair of the Heart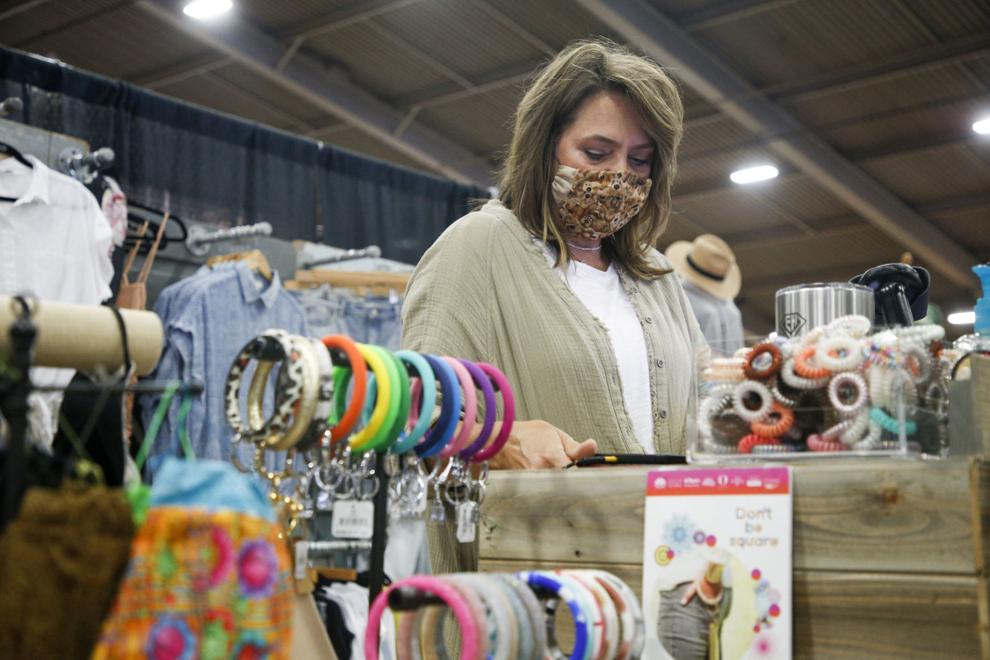 Braum's An Affair of the Heart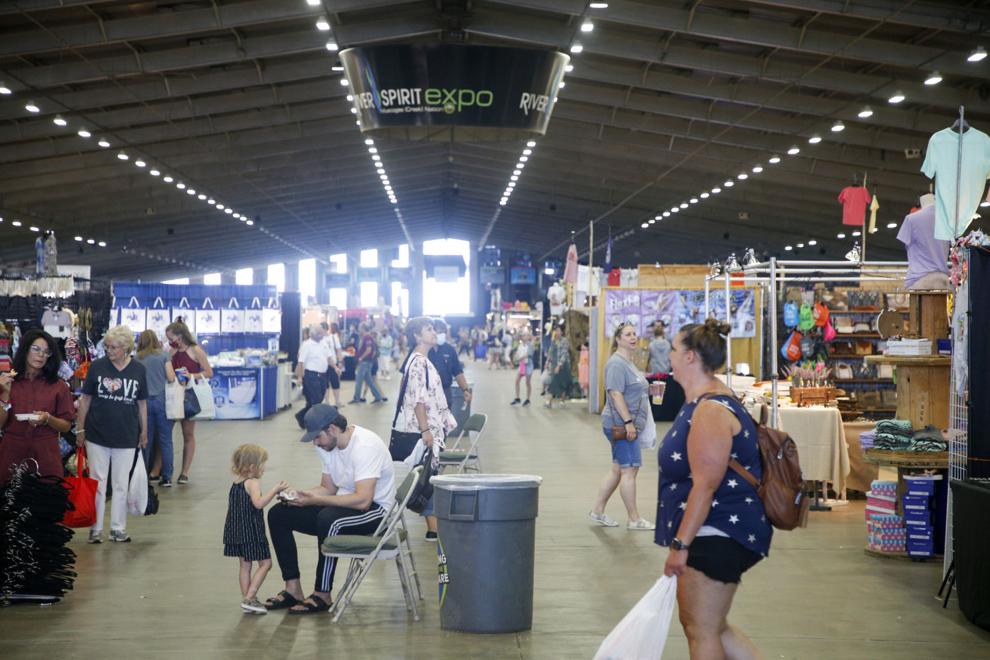 Braum's An Affair of the Heart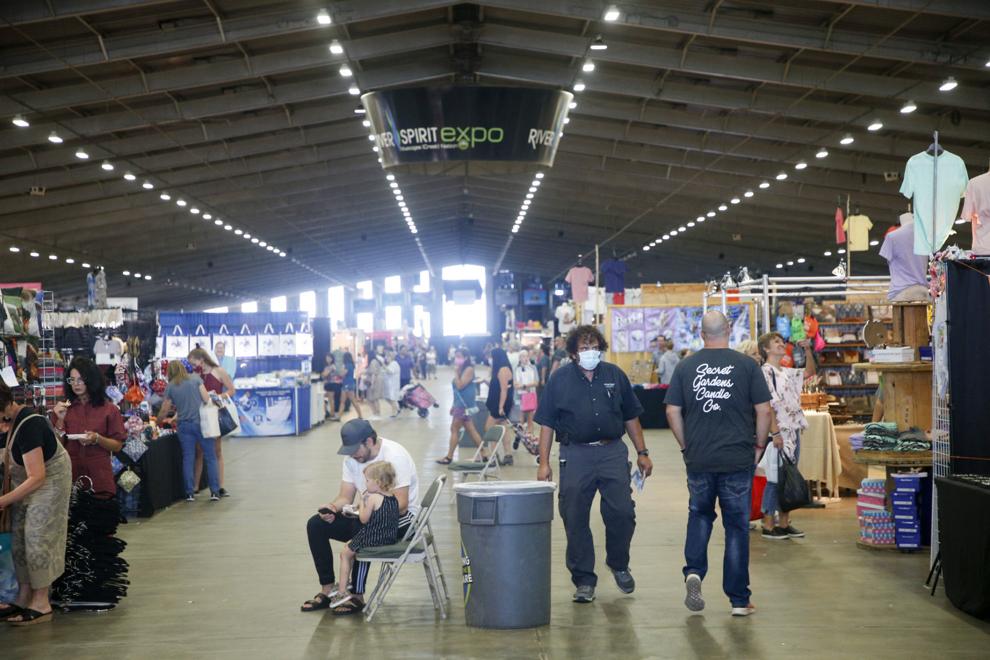 Braum's An Affair of the Heart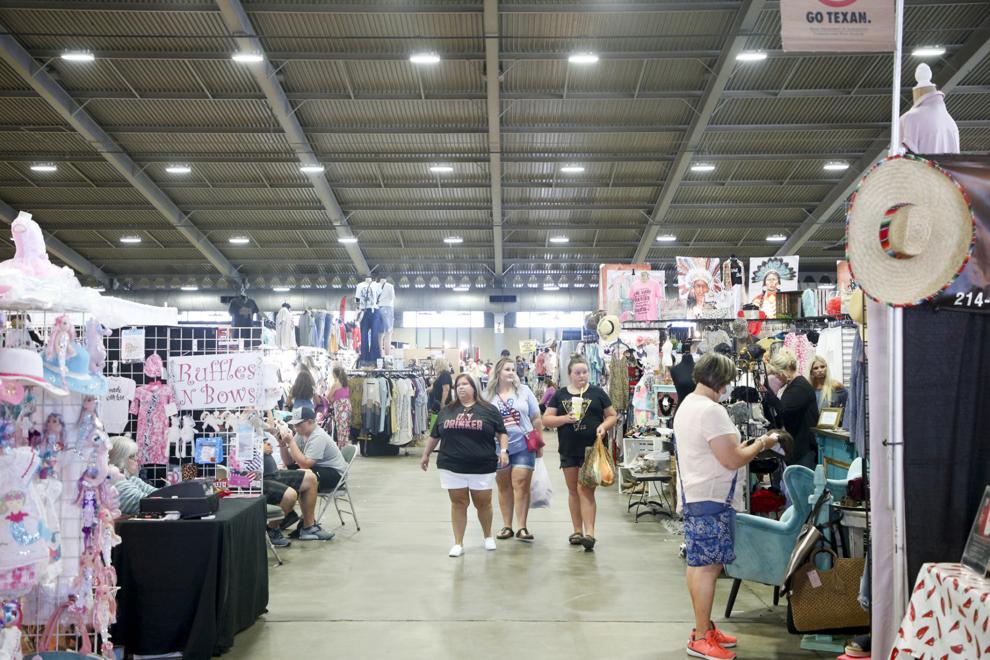 Braum's An Affair of the Heart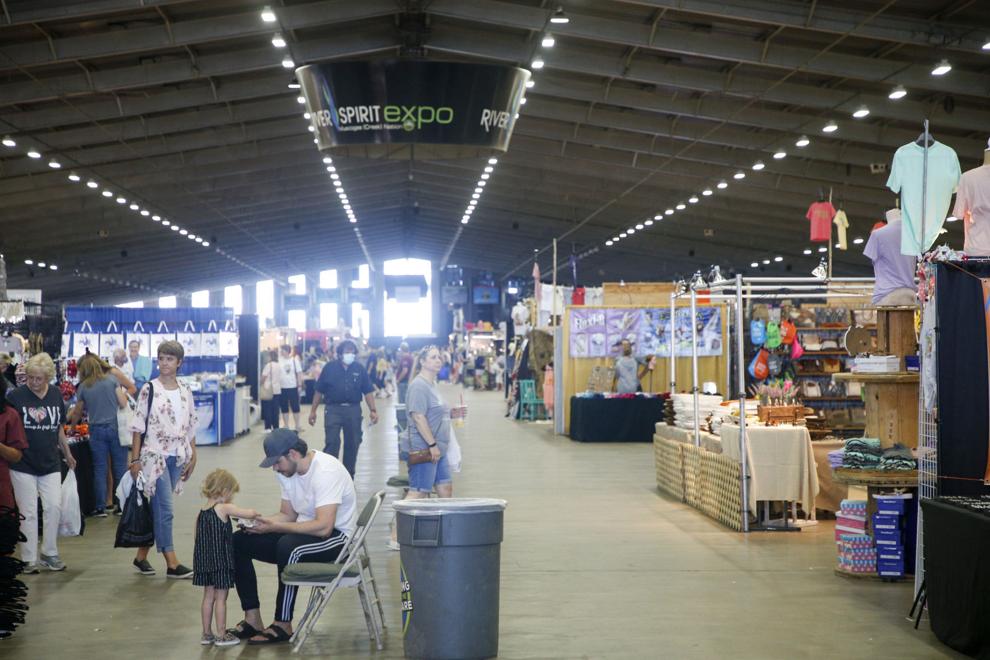 Braum's An Affair of the Heart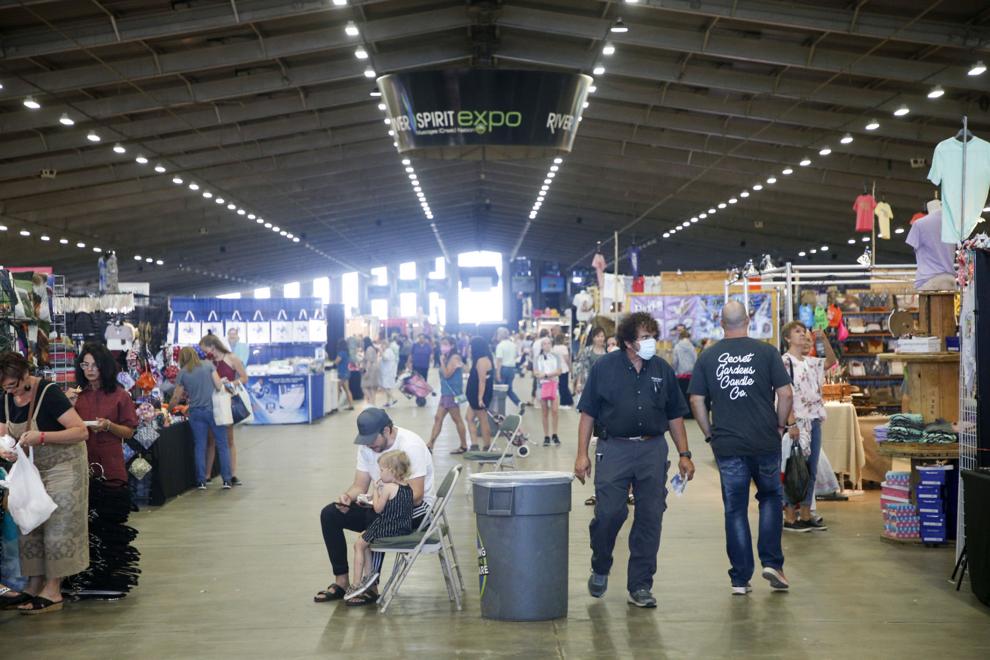 Braum's An Affair of the Heart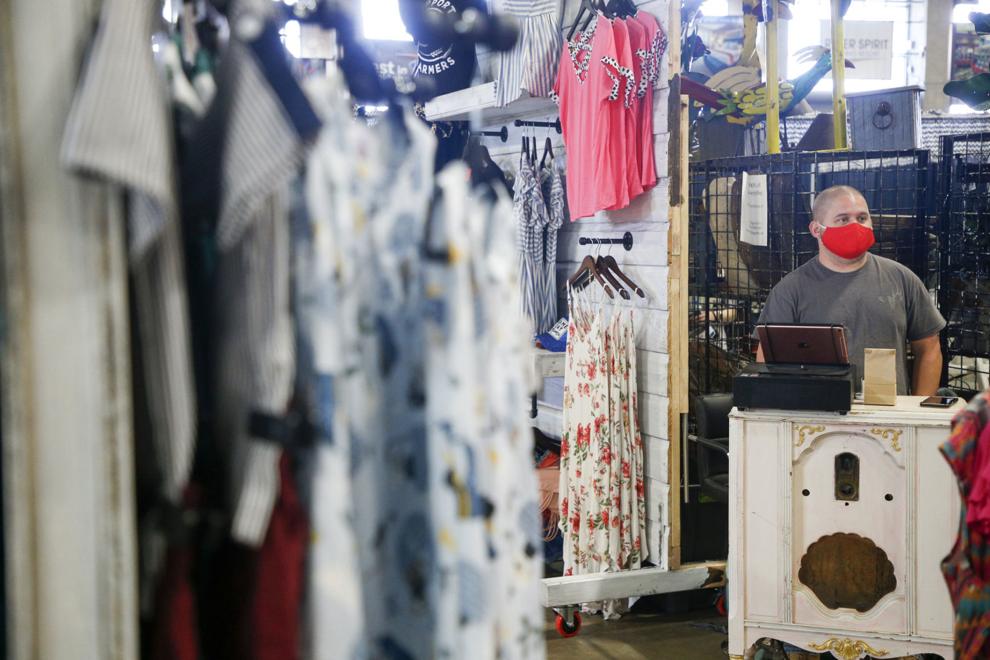 Stetson Payne 918-732-8135
Twitter: @stetson__payne