Hundreds of people gathered in downtown Tulsa Saturday, joining a nationwide protest in support of women's reproductive rights and abortion access.
Sporting signs, banners and even a flag with illustrations of women's reproductive organs, the crowd shouted for lawmakers to protect abortion rights that supporters say have been under siege by conservative-led states.
The Women's March to Mobilize and Defend Reproductive Rights comes ahead of the start of a new term for the U.S. Supreme Court, one that may determine the fate of the landmark 1973 Roe v. Wade decision that protected women's rights to abortions.
"Hundreds of protesters came out in solidarity against a recent aggressive abortion ban that has been implemented in Texas," said Heather Palacios, vice president of community relations and strategic partnerships for Planned Parenthood Great Plains. "So this was a way for our community to come together and send a very clear message to the Supreme Court that these bans on our bodies will not be tolerated."
The new Texas law, which took effect Sept. 1, contains no exceptions for cases of rape, sexual abuse or incest.
The Justice Department recently sued Texas over the new abortion law known as SB 8. The department says the law is unconstitutional and violates the Supremacy Clause as well as the equal protections afforded under the 14th Amendment.
Palacios indicated that its organization has assisted "an unprecedented number of patients" from Texas last month through its provider network.
"For many women, this is a matter of life and death," she said. "It's the chance to make their own choices over their own bodies and their medical decisions, and their futures.
"So, for our neighbors in Texas to have no other choice but to drive across state lines sometimes many hours and hundreds of miles is unacceptable."
Several anti-abortion laws passed by the state Legislature and signed by Gov. Kevin Stitt are being challenged by reproductive rights groups who say they are unconstitutional.
"For so long politicians have waged a war on abortion access in Oklahoma and the surrounding states," said Palacios. "They've put up restriction after restrictions. And still we continue to provide care. We just have to continue working around these loopholes that they create, which don't serve anything but holding down people who can become pregnant."
Photos: Hundreds march through downtown Tulsa in support of reproductive rights
Women's March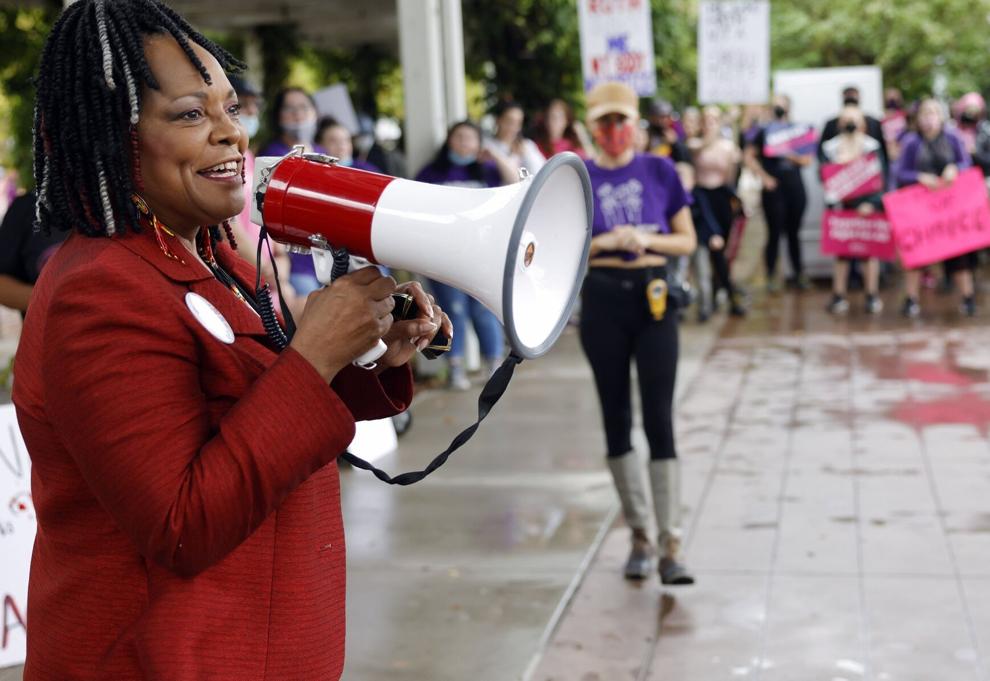 Women's March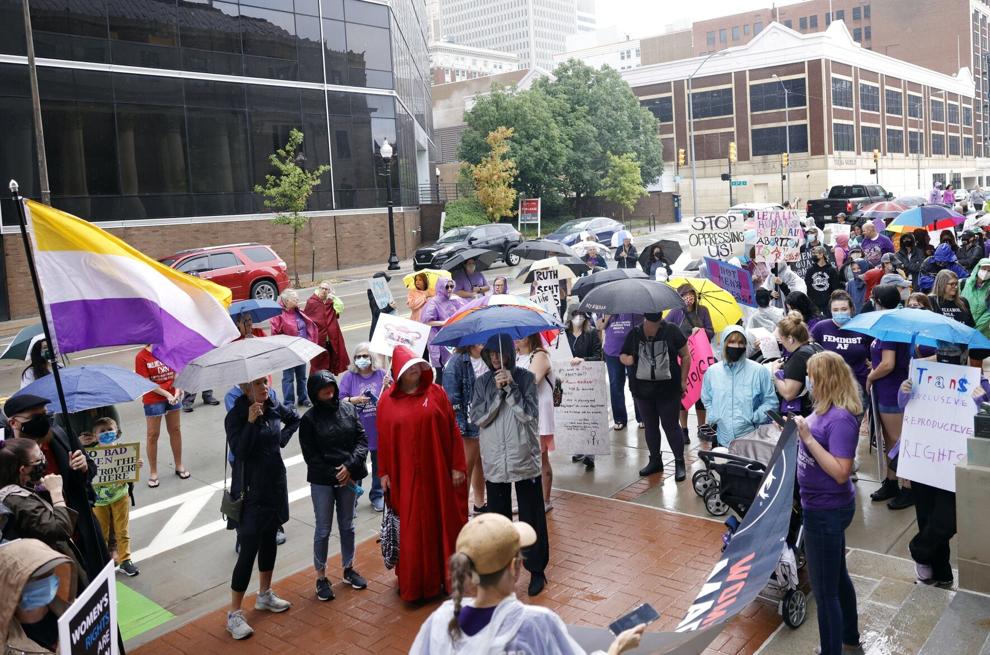 Women's March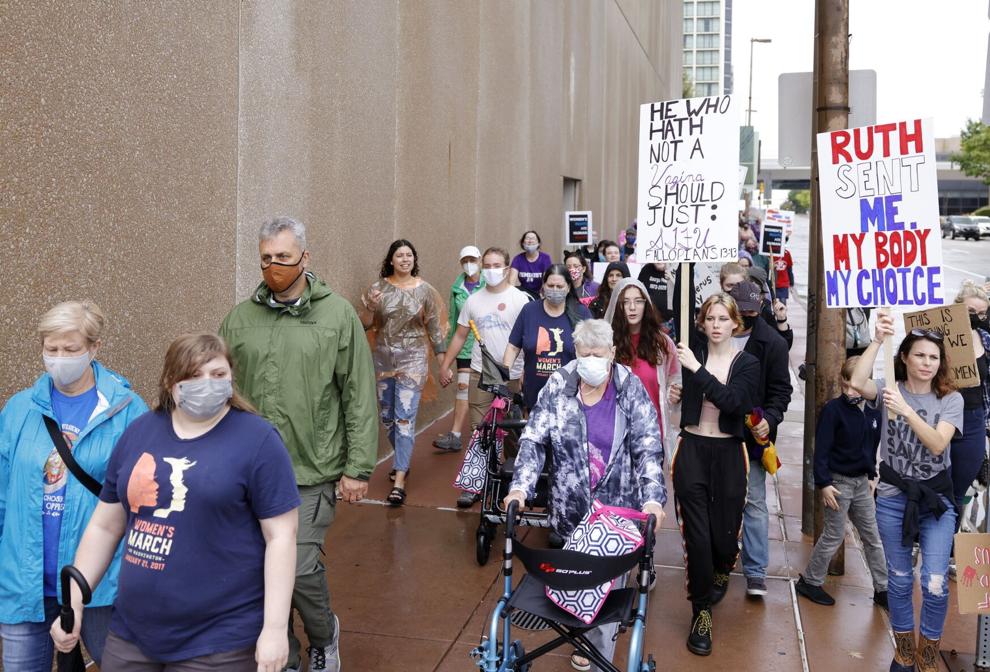 Women's March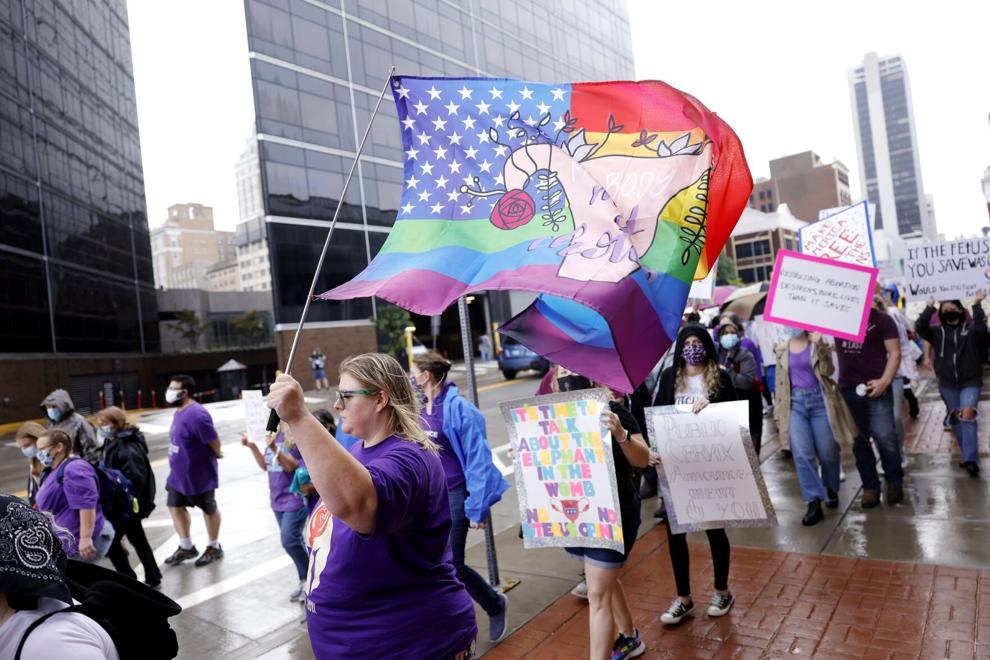 Women's March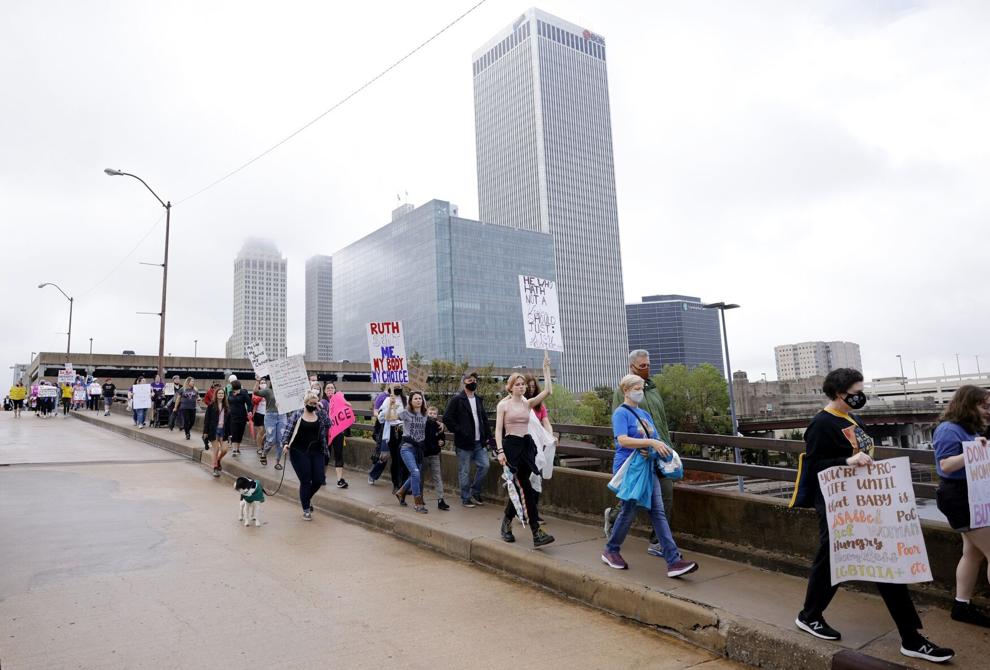 Women's March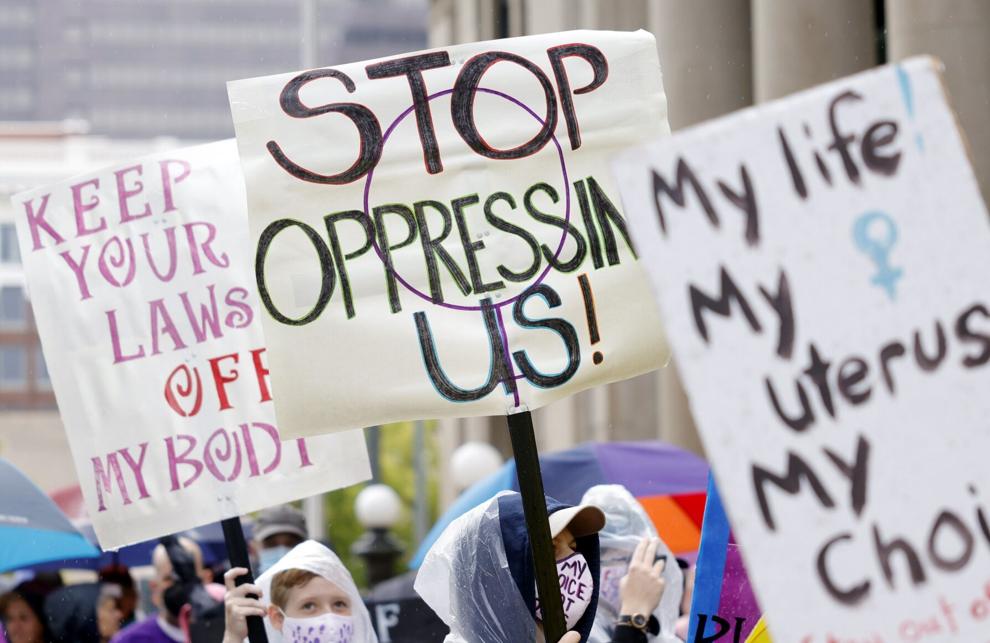 Women's March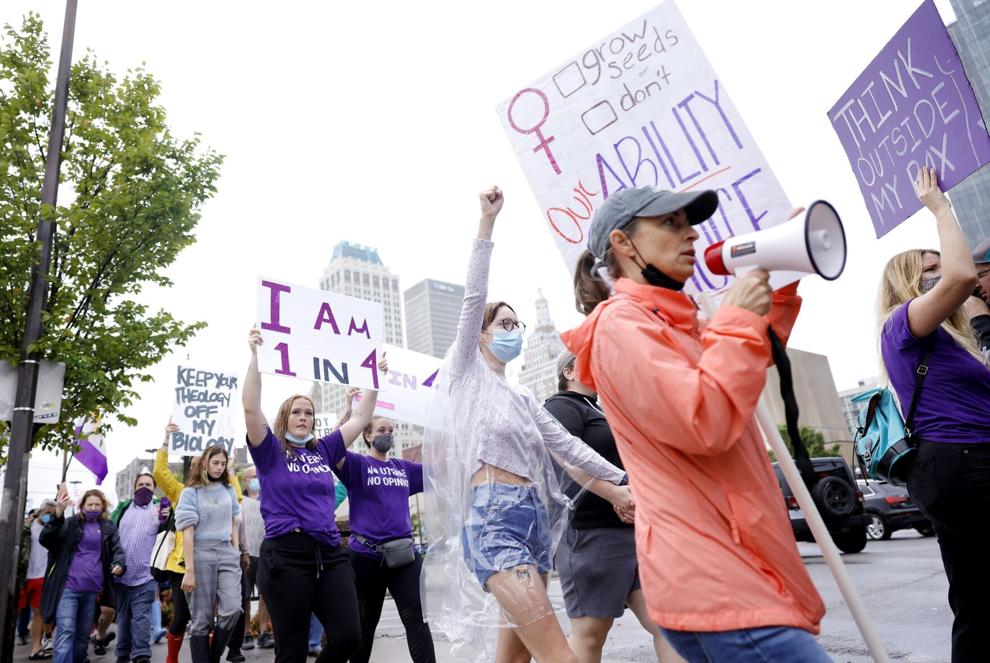 Women's March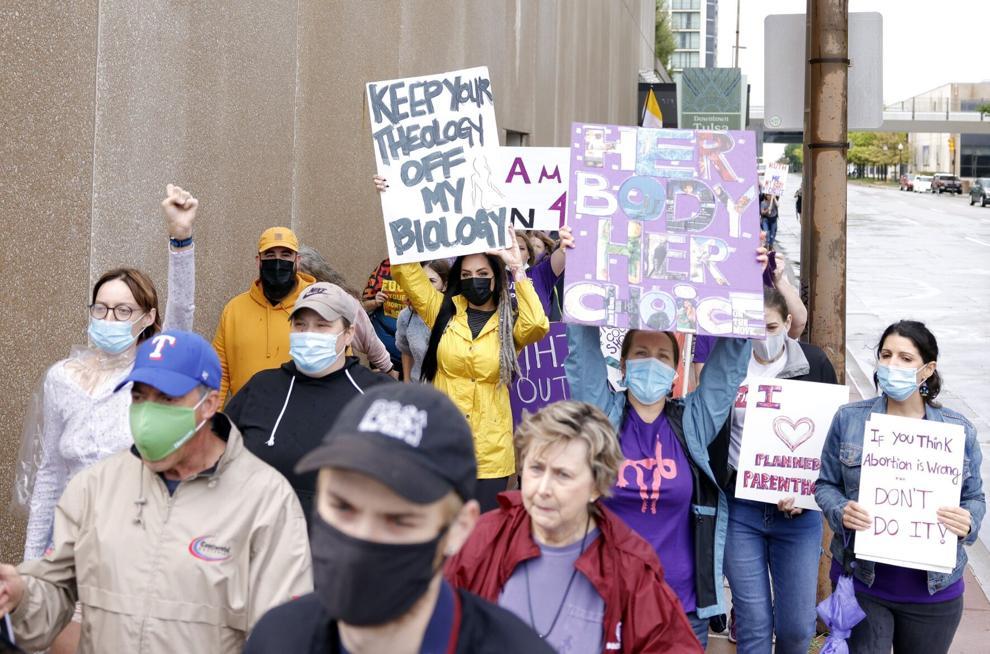 Women's March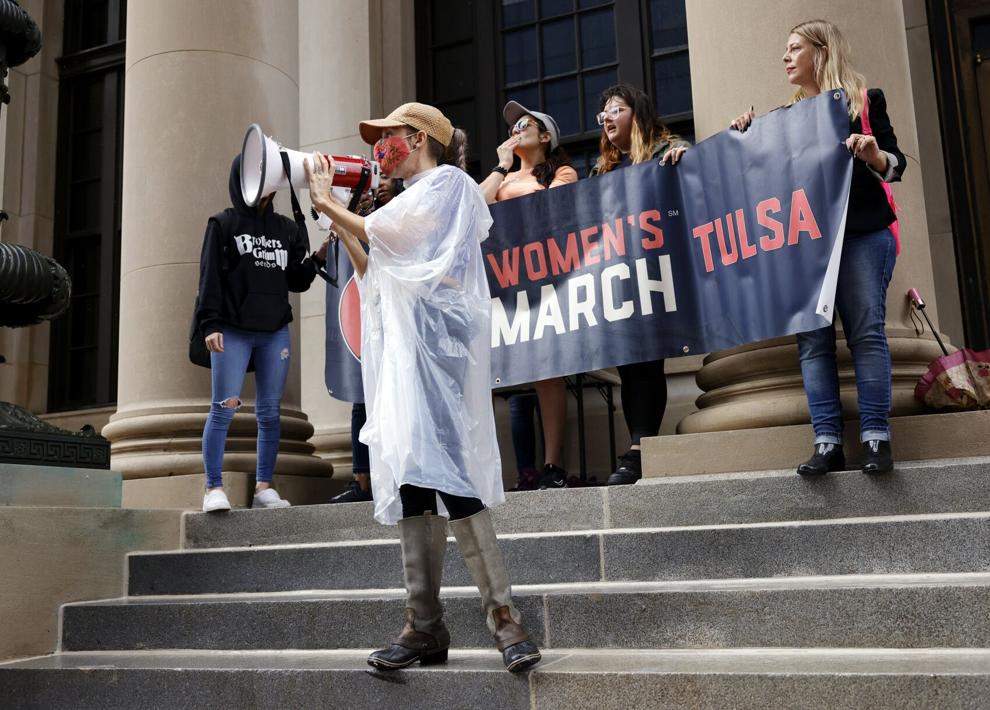 Women's March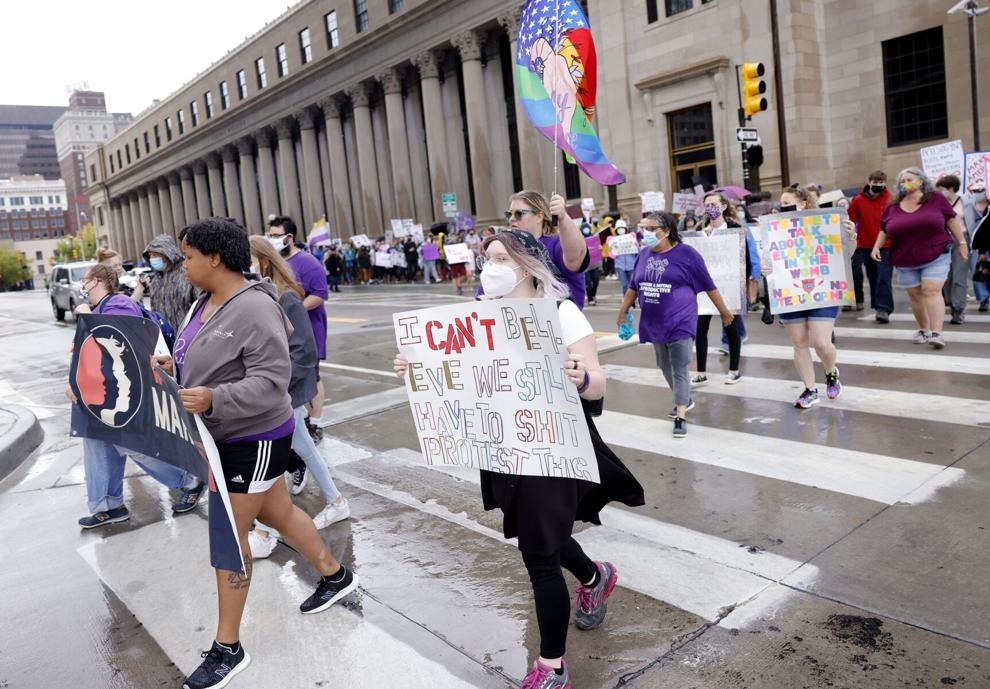 Women's March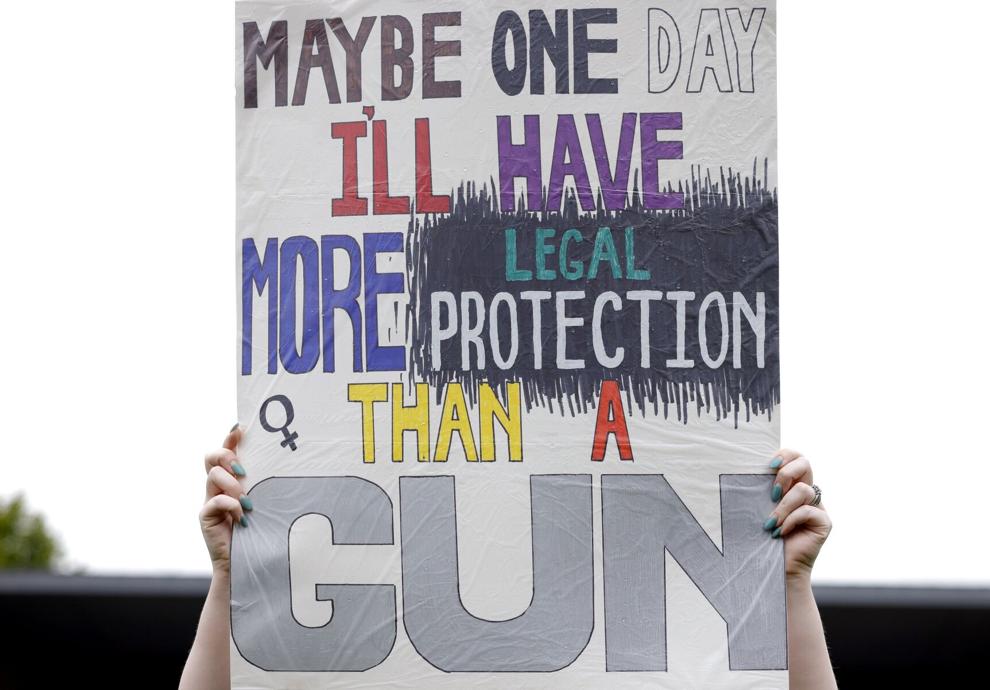 Women's March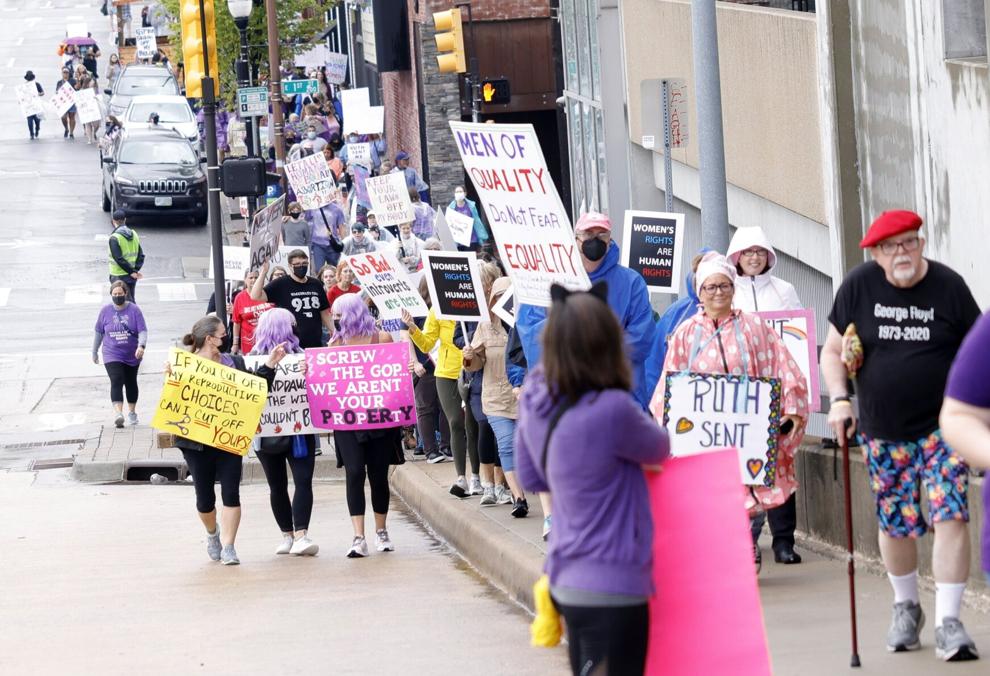 Women's March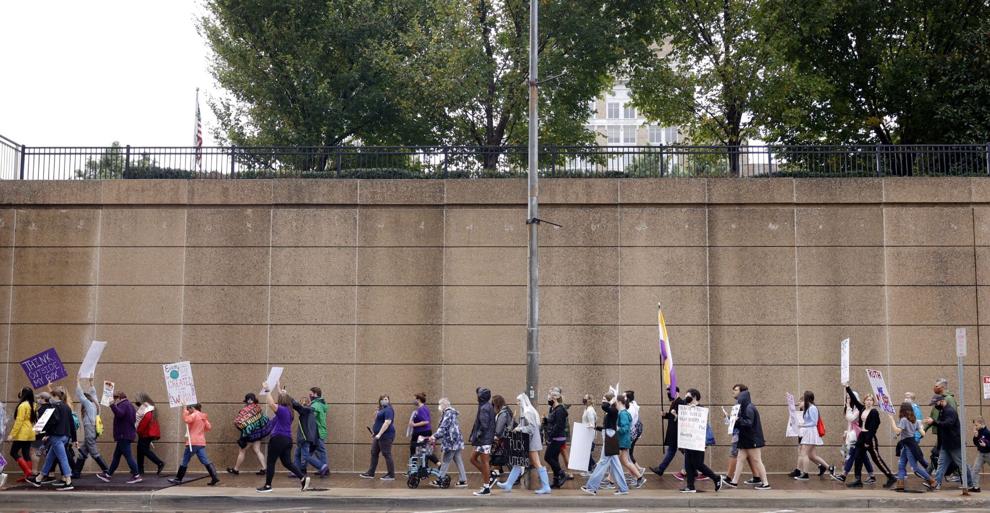 Women's March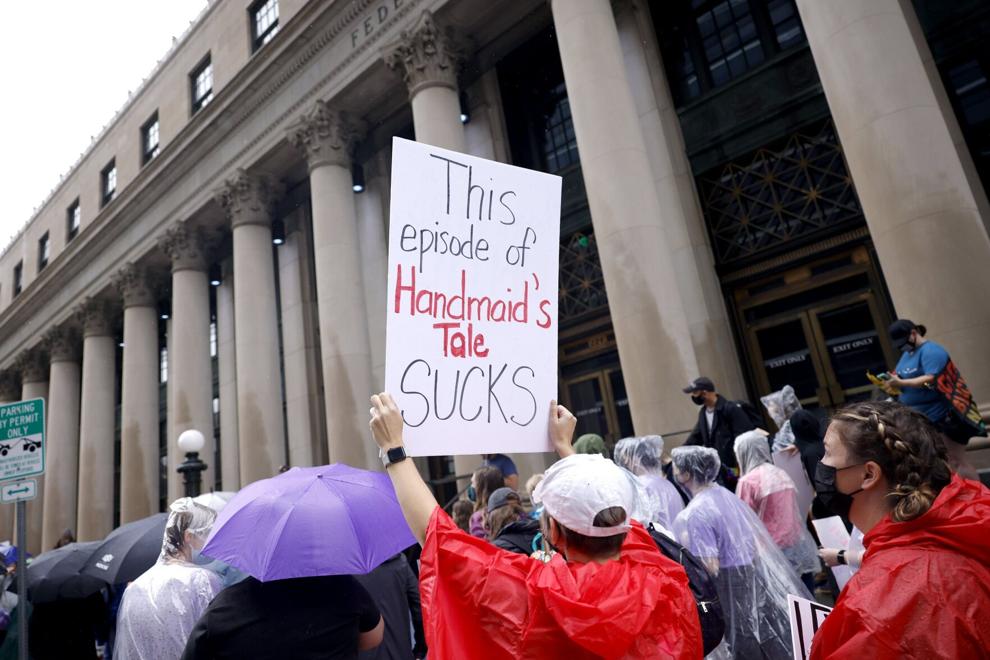 Last chance offer: $1 for six months
HIDE VERTICAL GALLERY ASSET TITLES