Throwback Tulsa: Tulsa's Golden Driller joins campaign for Tesla one year ago
The icon from Tulsa's pioneering past has stood on the grounds of Expo Square since 1966, although temporary versions were erected earlier. He received a major overhaul in 1979 and has been resurface since then. He stands 76 feet tall and wears a 48-foot belt and size 393-DDD boots.
The statue's called attention to holidays (wearing a Santa hat), a Philbrook museum bead art exhibition (wearing a necklace), an OSU-Tulsa graduation ceremony (wearing an orange OSU tie), the Oklahoma Scottish Festival (wearing the "world's largest kilt") and more before its Tesla attire in 2020.
Check out photos of the Golden Driller through the years here.
May 2020 video: Tulsa Mayor, Danny O'Connor and others unveil the Golden Driller's new look, talk about Tesla.
Tulsa's Golden Driller in 1959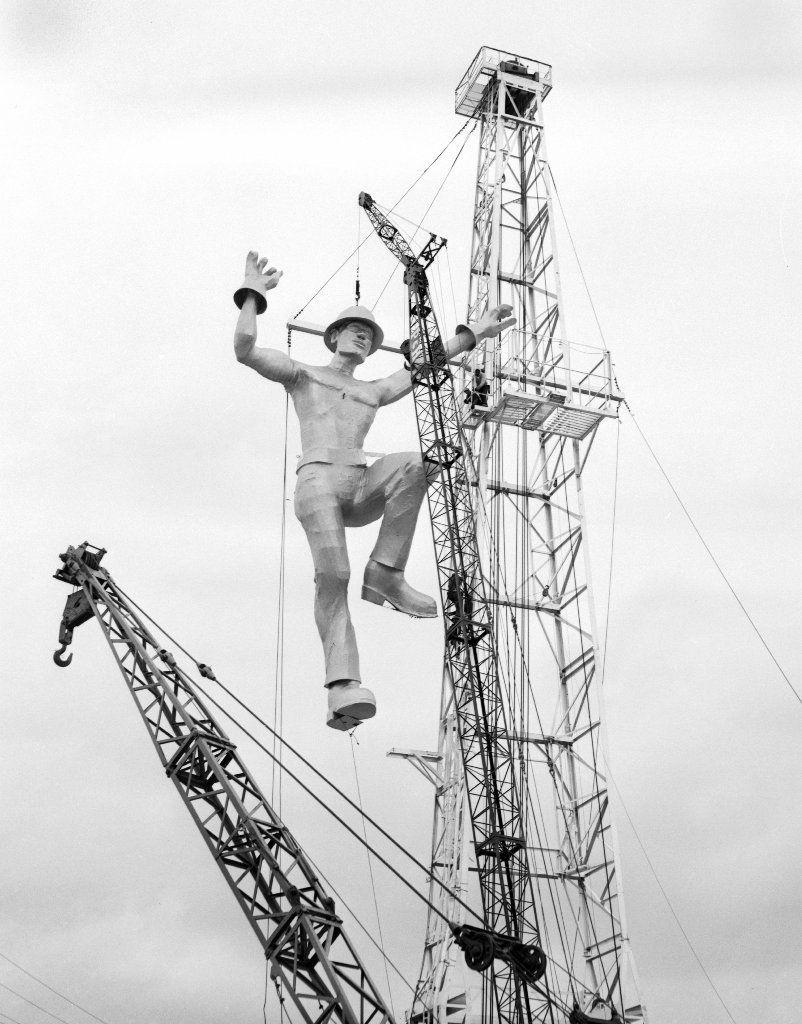 Tulsa's Golden Driller in 1959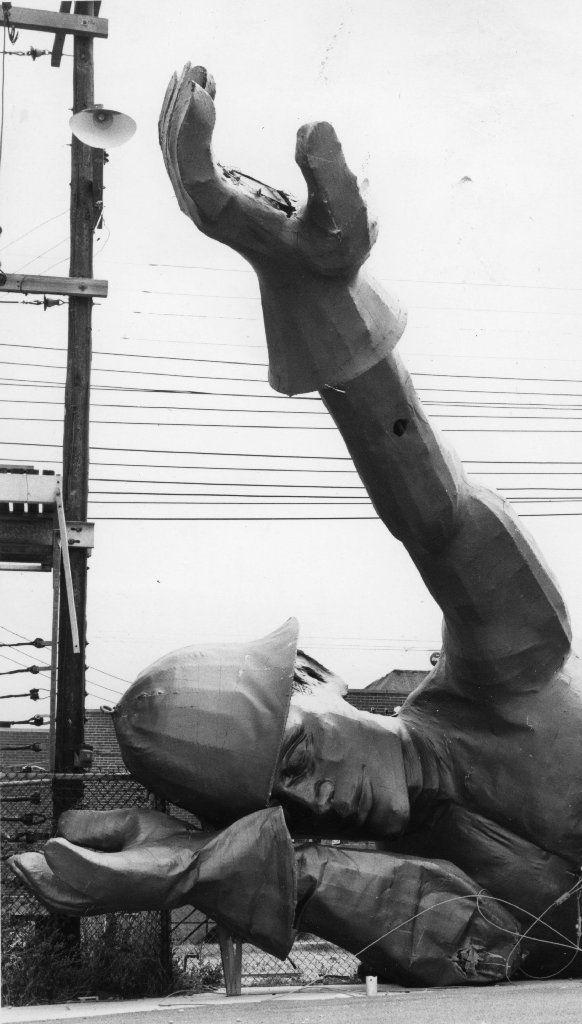 Tulsa's Golden Driller in 1959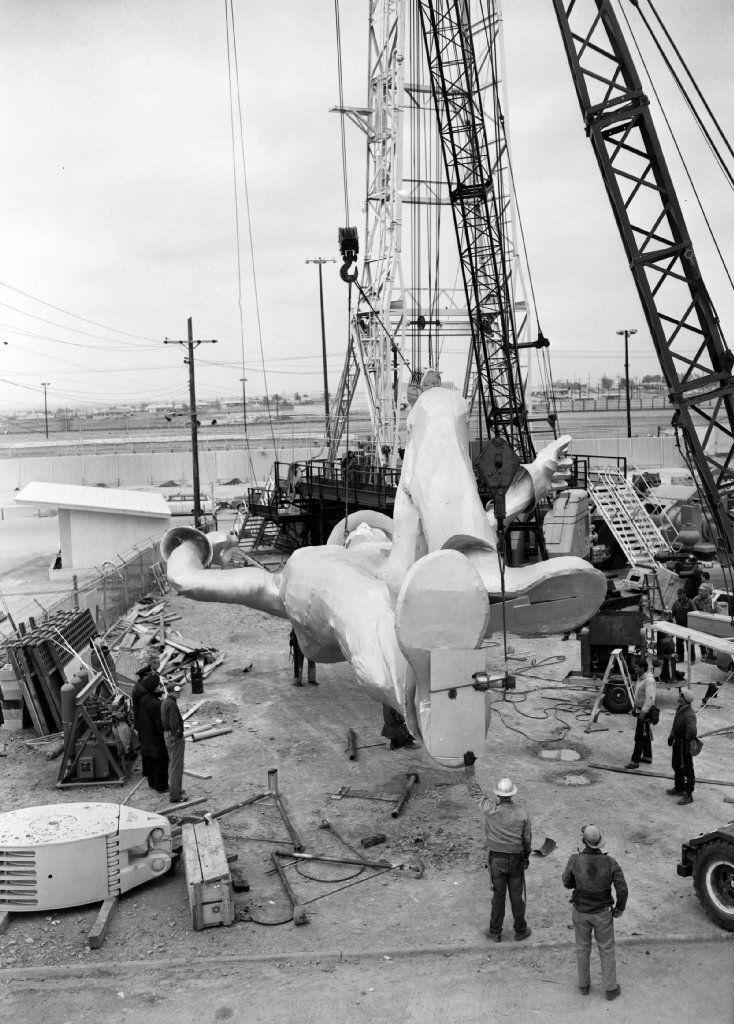 Tulsa's Golden Driller in 1966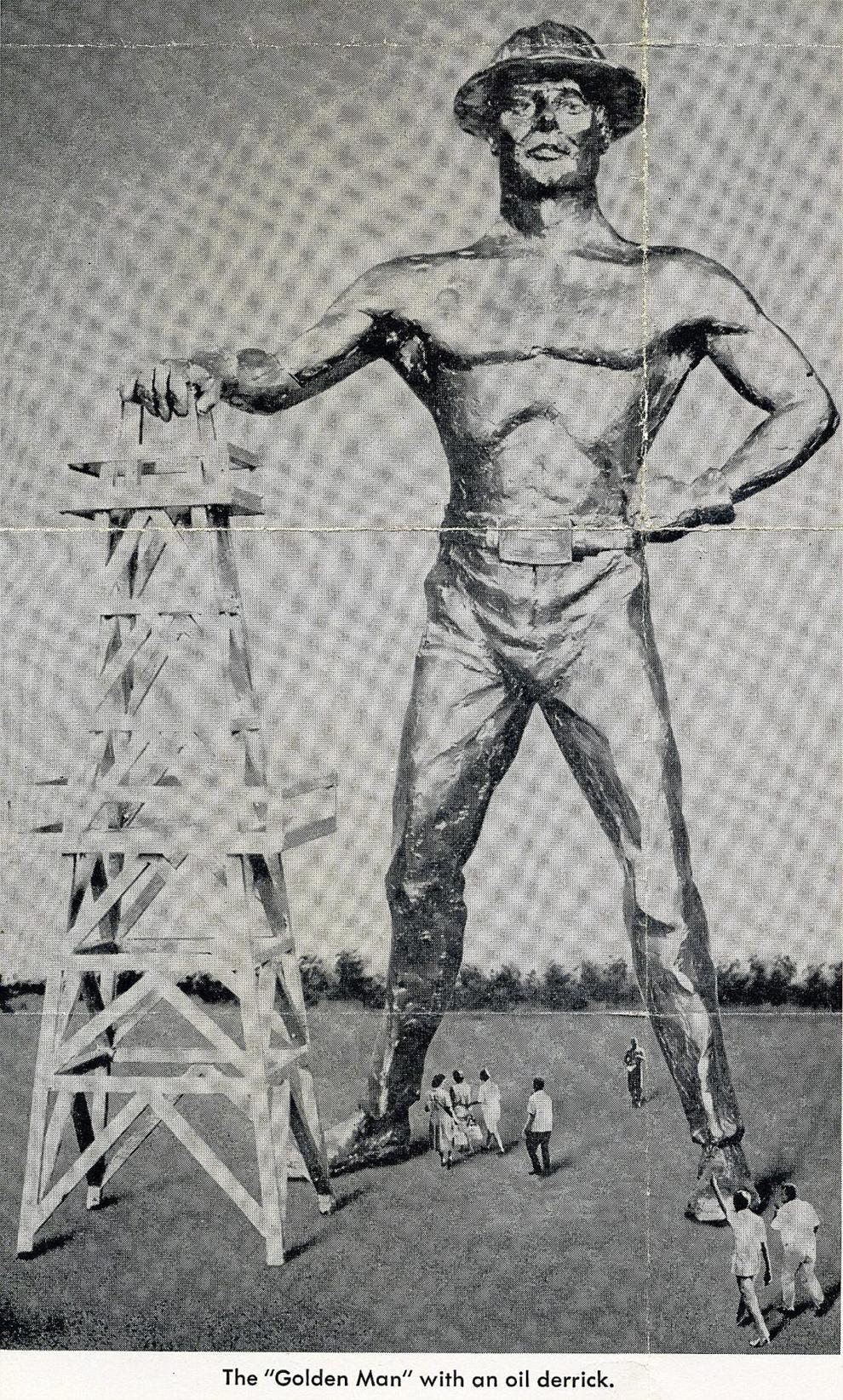 Tulsa's Golden Driller in 1966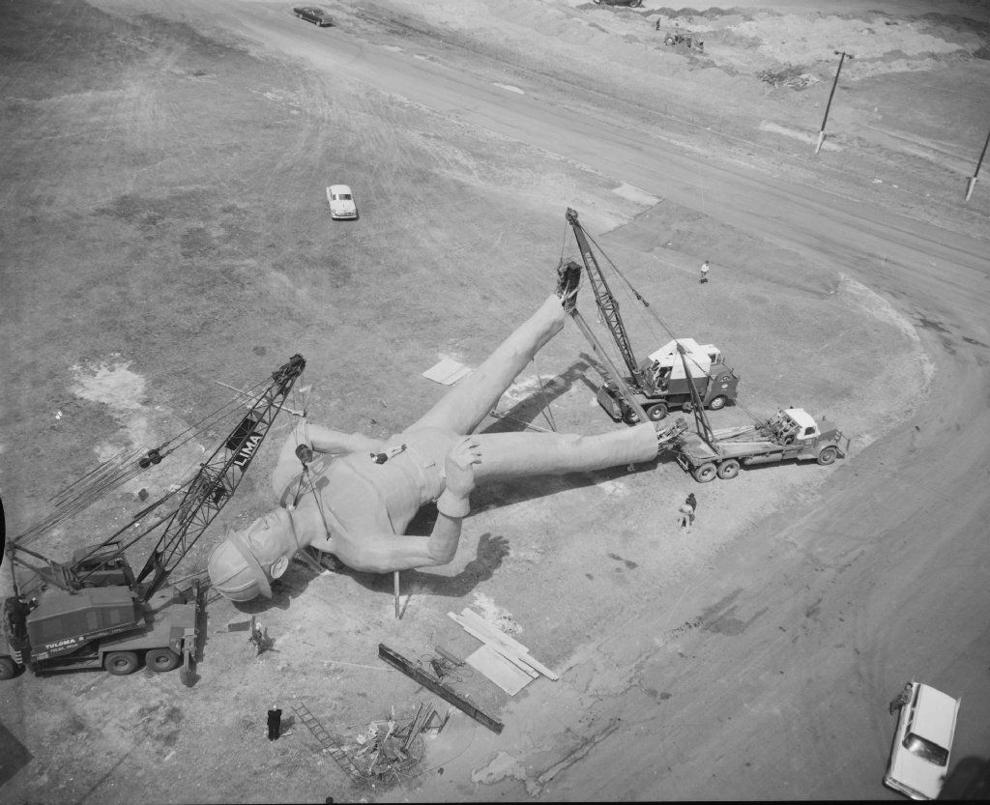 Tulsa's Golden Driller in 1966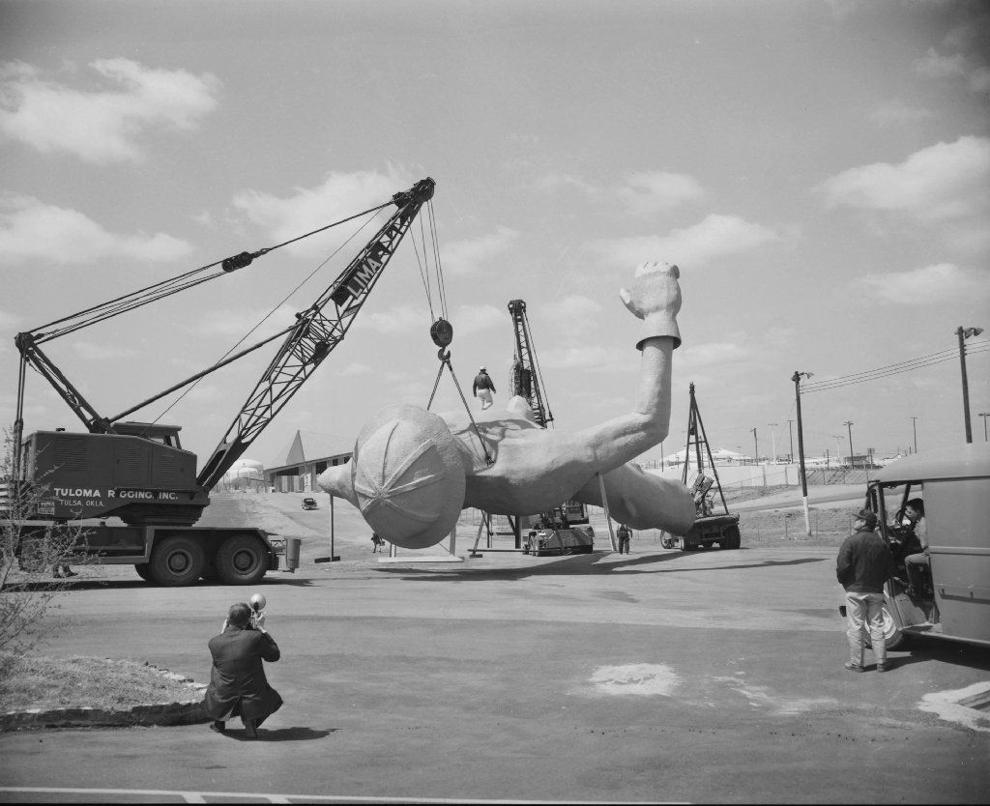 Tulsa's Golden Driller in 1990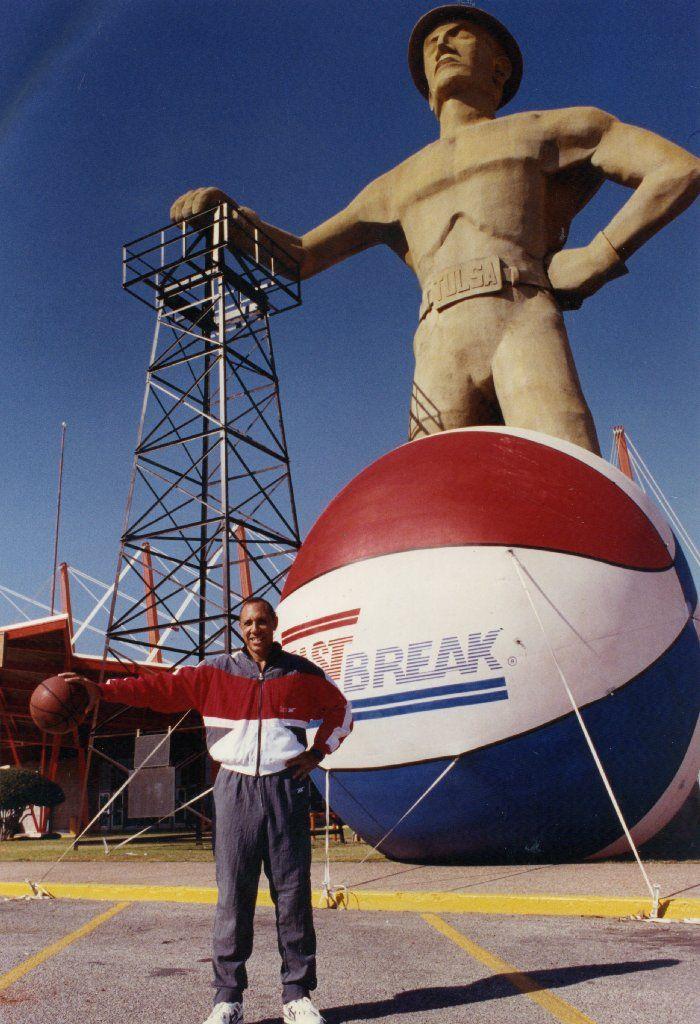 Tulsa's Golden Driller in 1996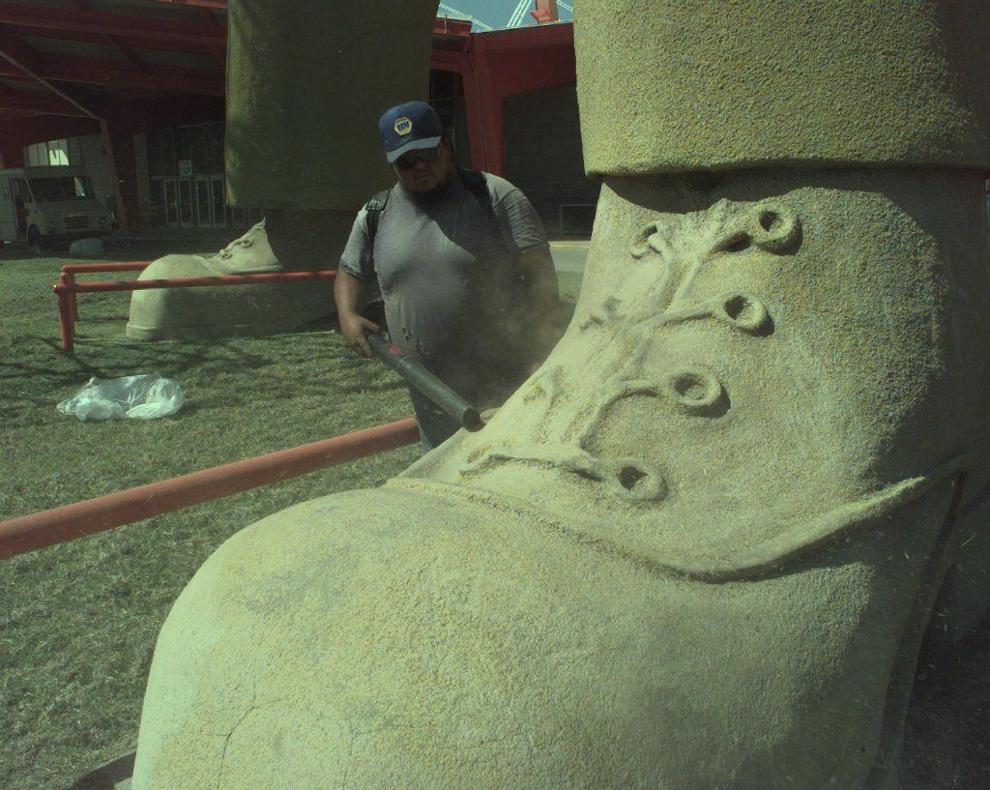 Tulsa's Golden Driller in 1997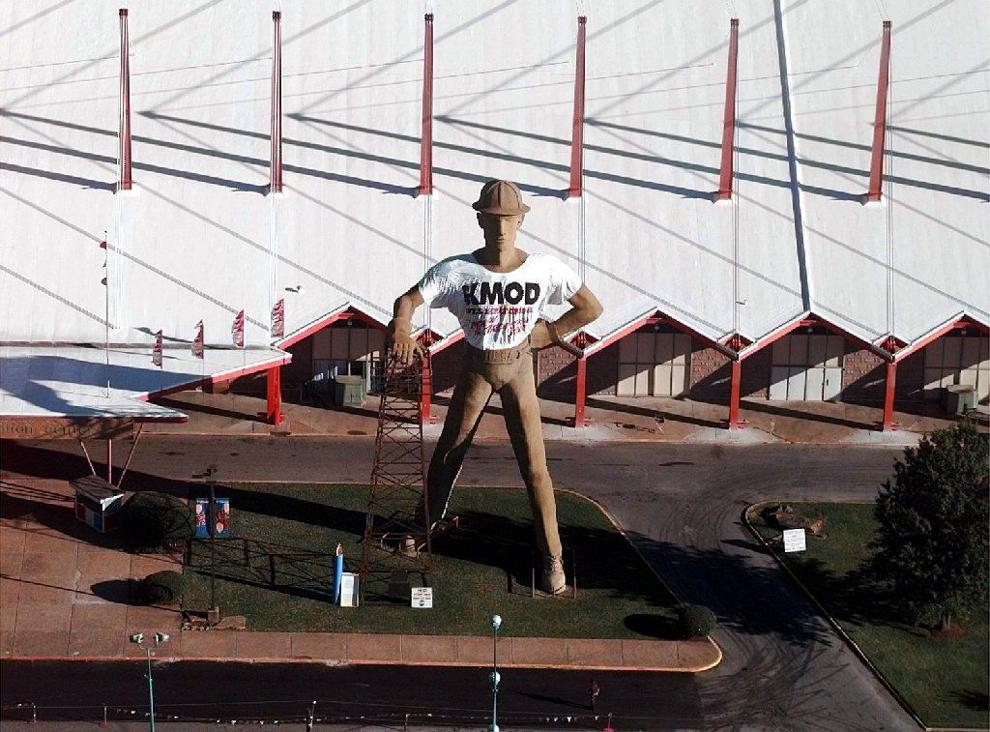 Tulsa's Golden Driller in 1997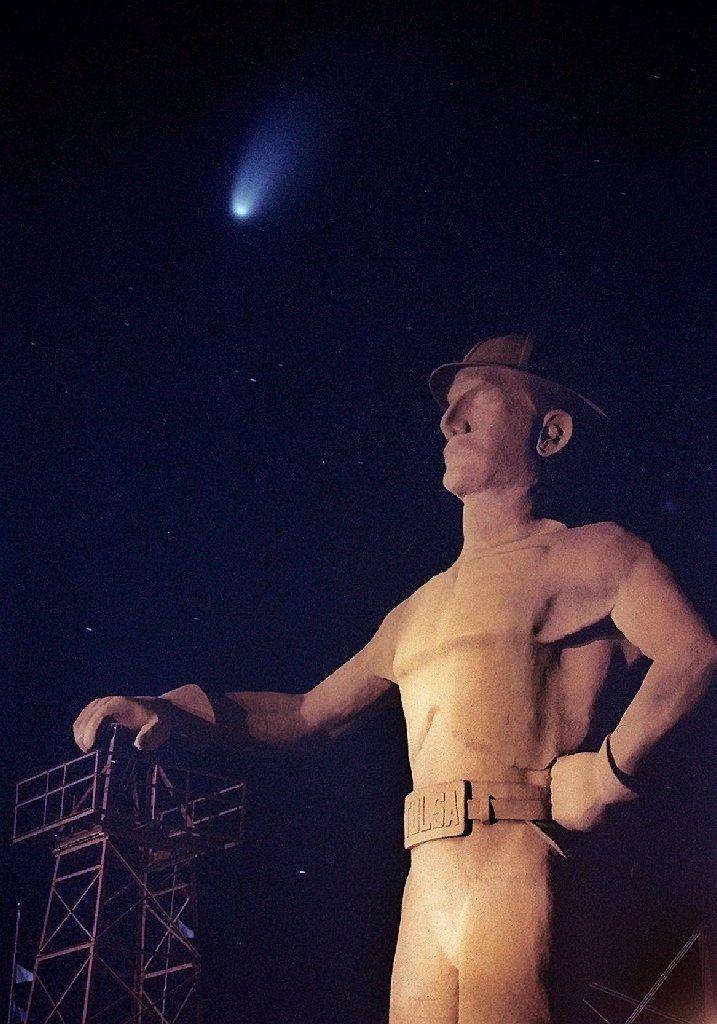 Tulsa's Golden Driller in 1997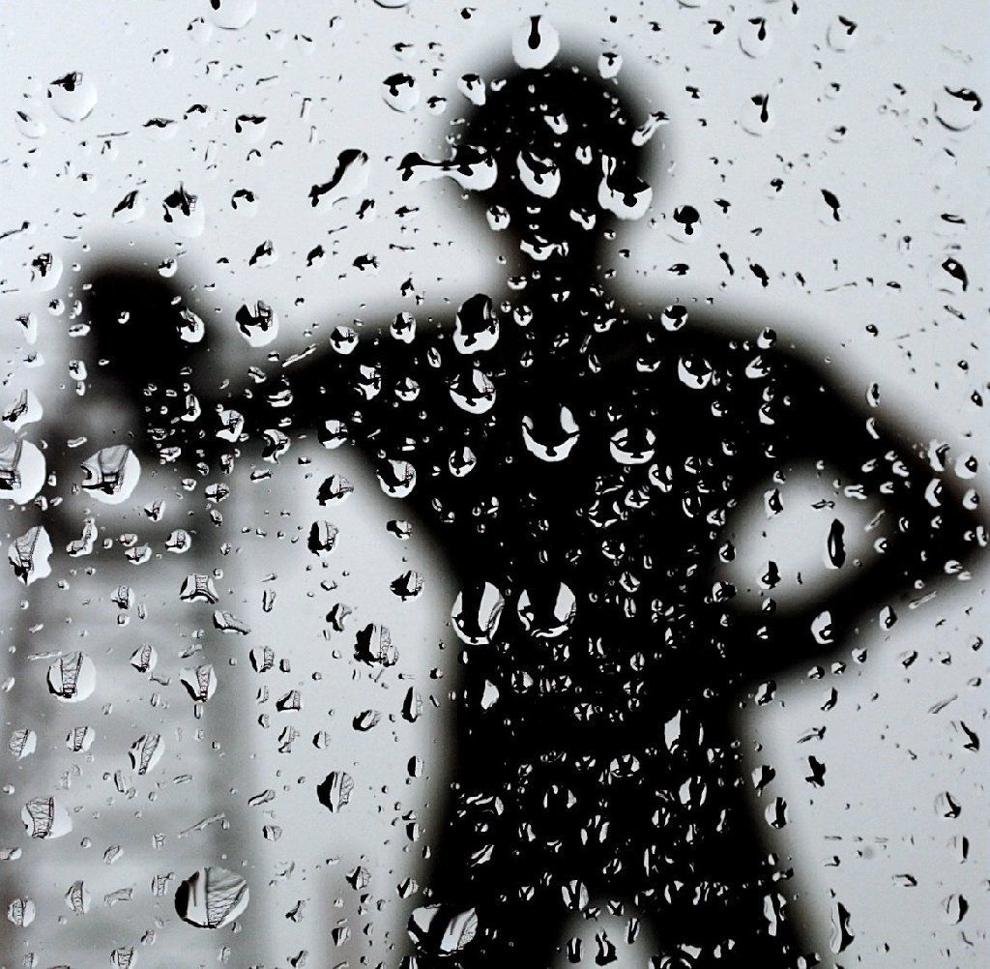 Tulsa's Golden Driller in 1999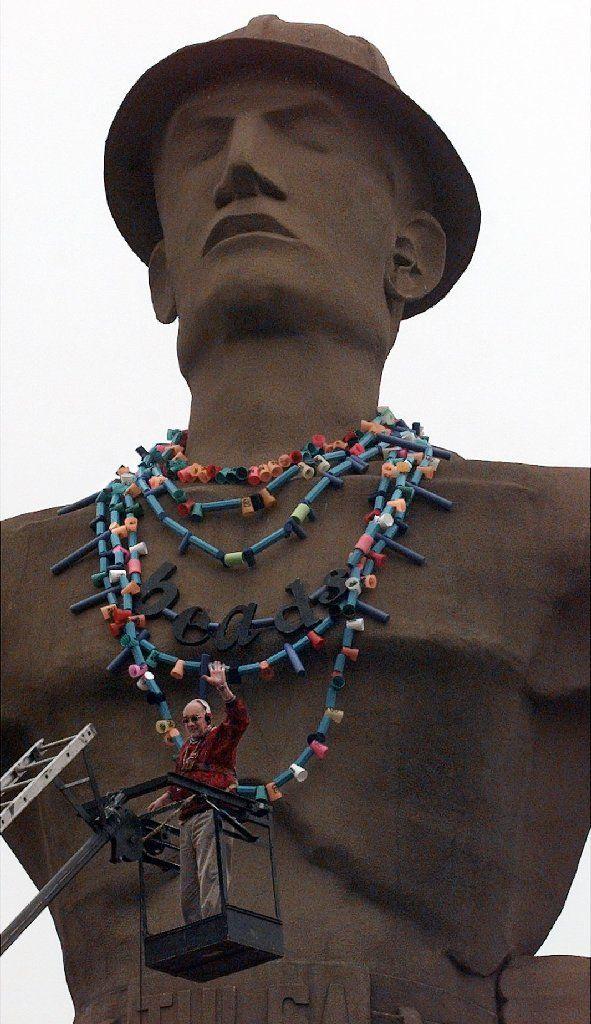 Tulsa's Golden Driller in 1999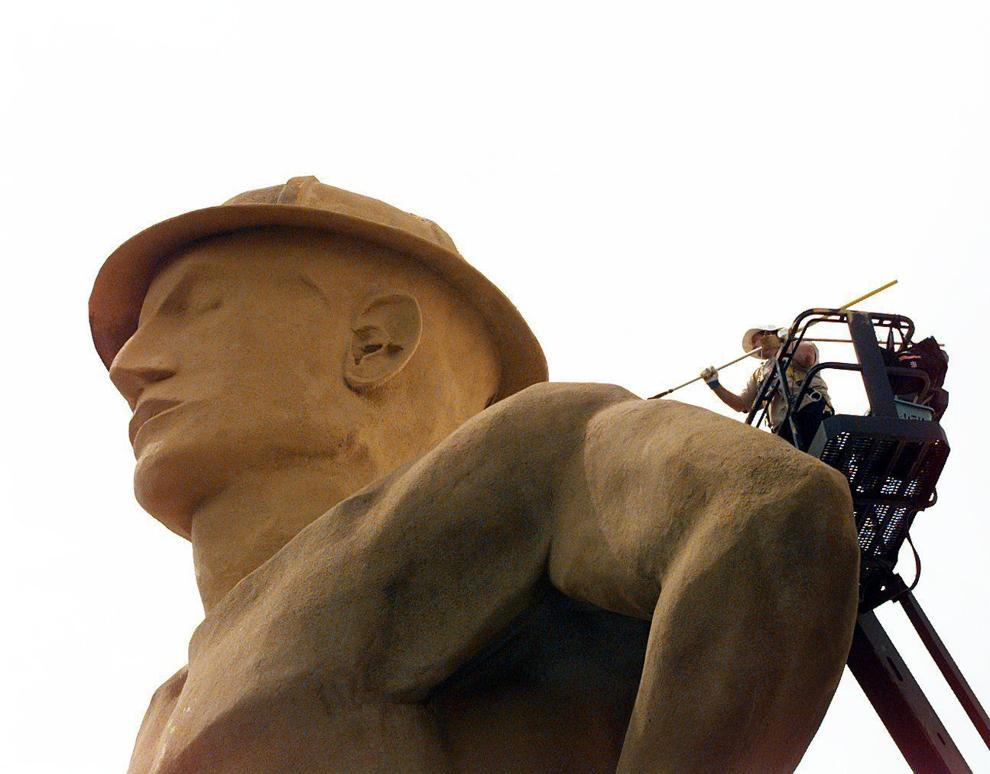 Tulsa's Golden Driller in 1999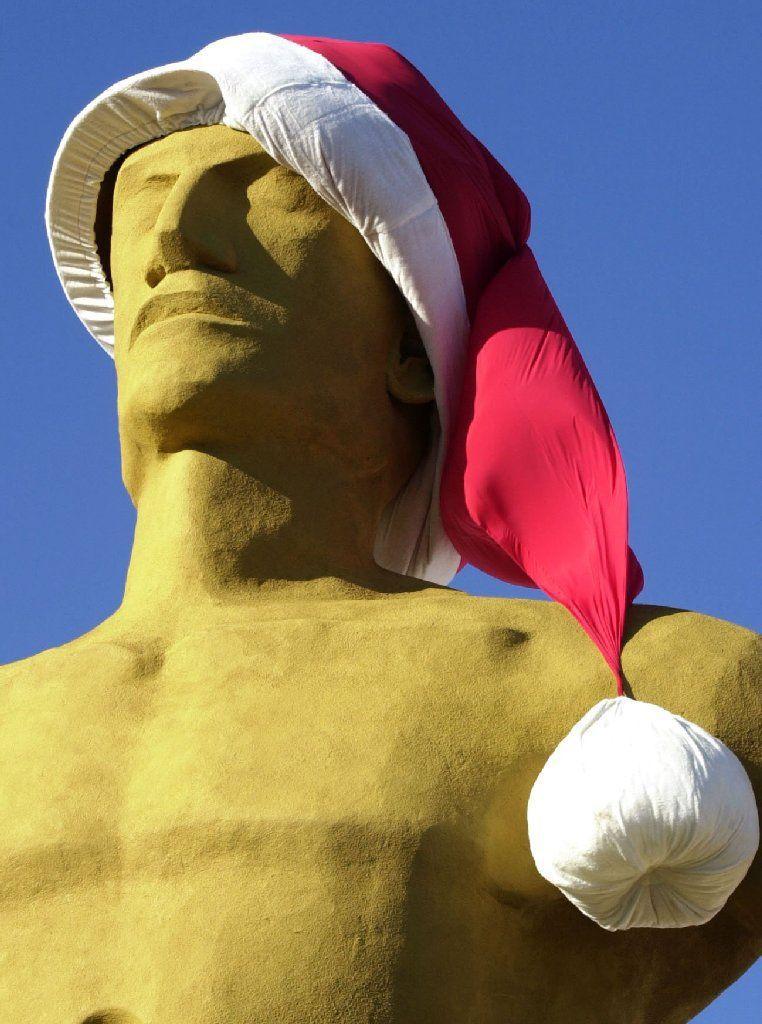 Tulsa's Golden Driller in 2000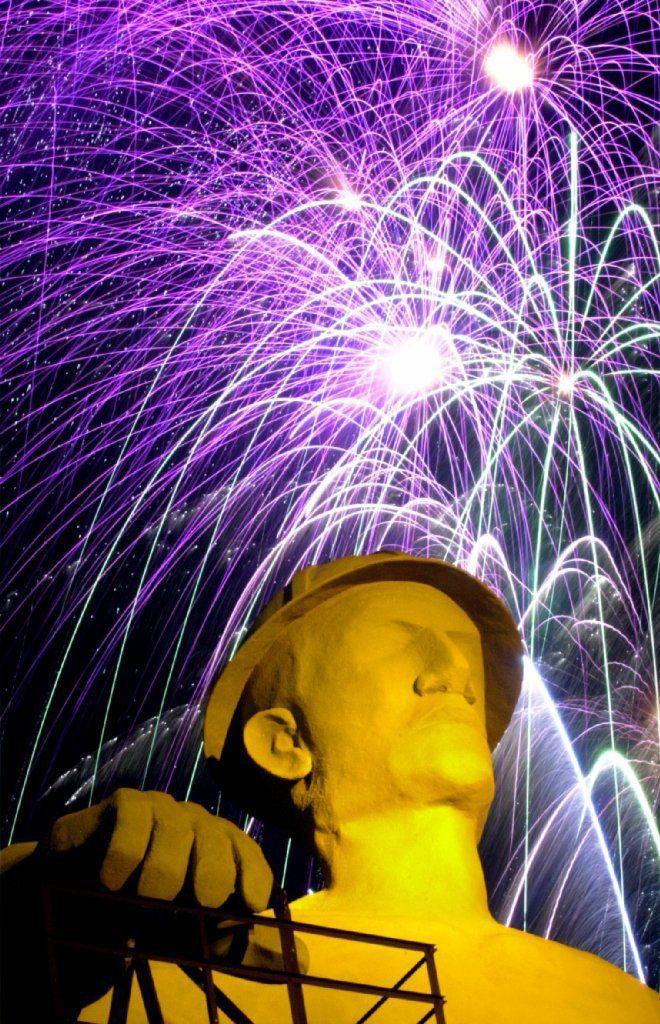 Tulsa's Golden Driller in 2007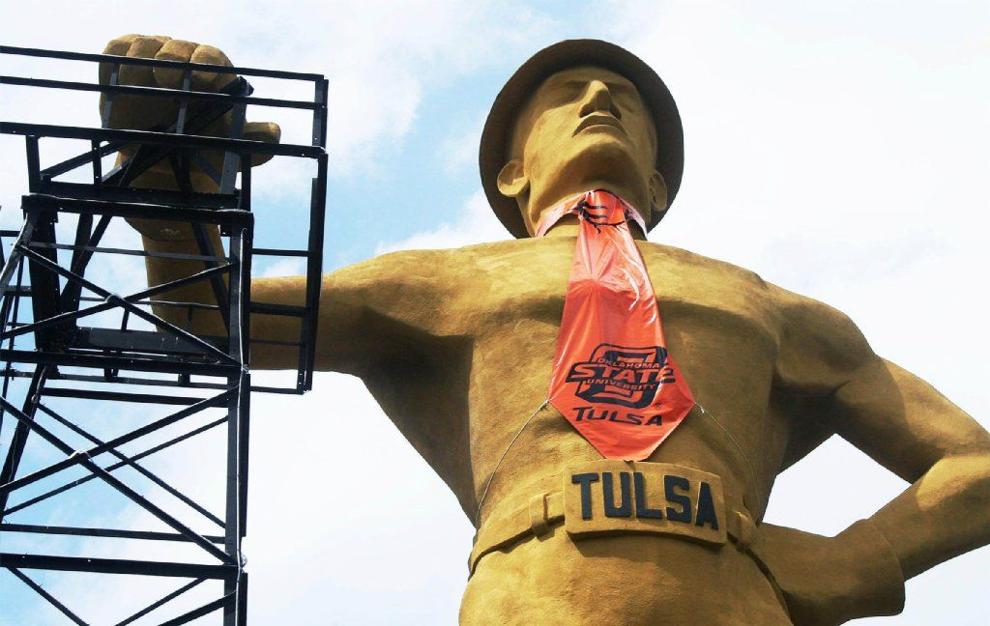 Tulsa's Golden Driller cheese scupture in 2010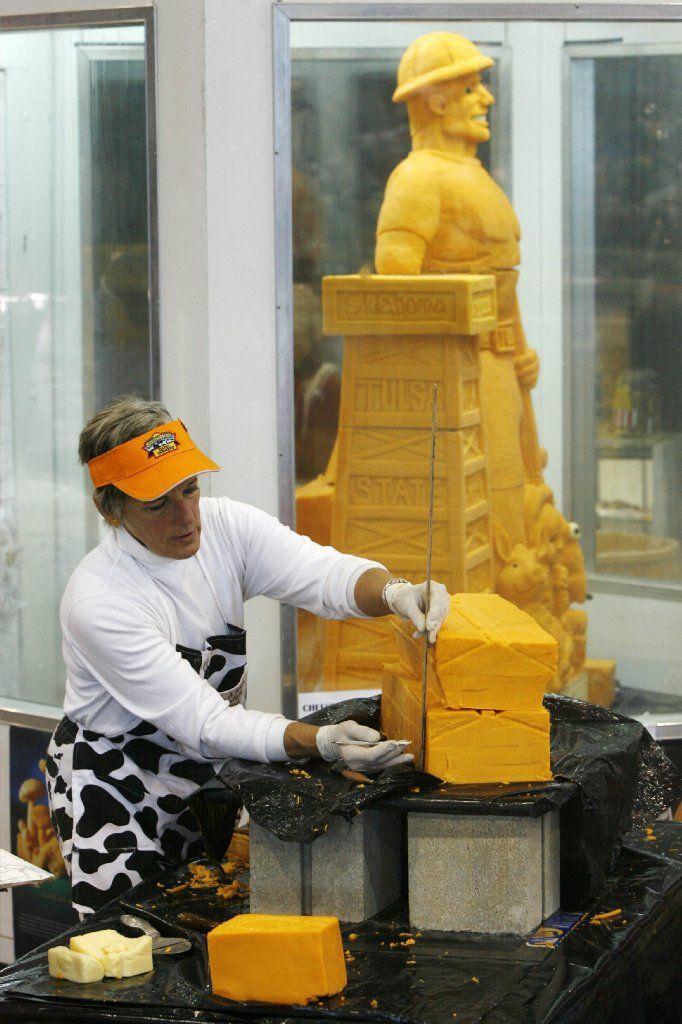 Tulsa's Golden Driller in 2011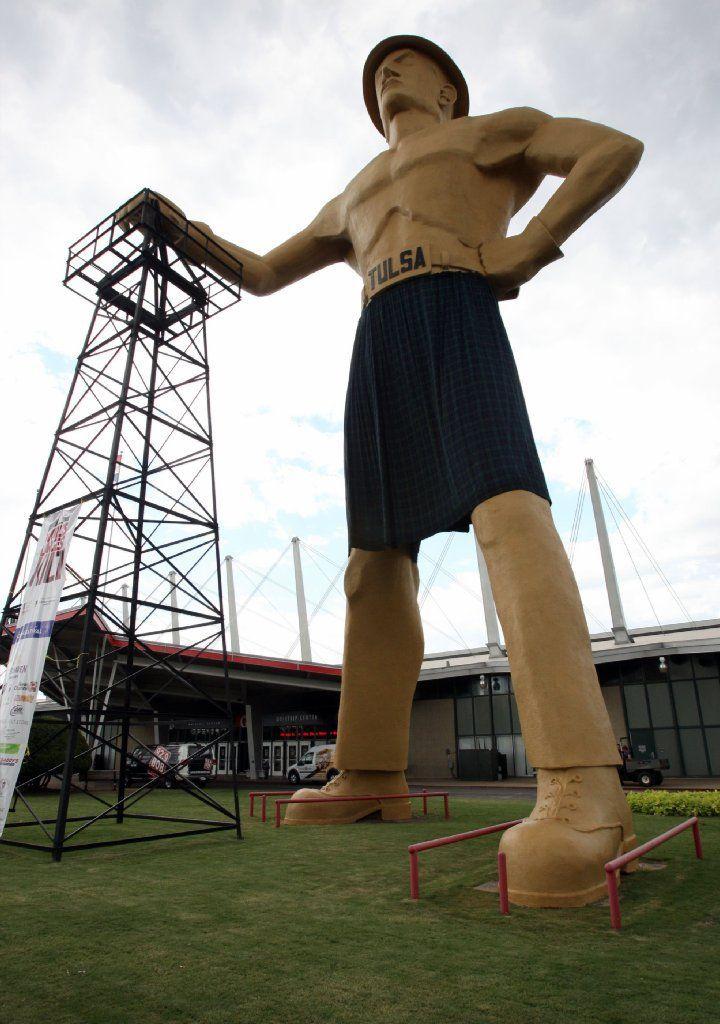 Tulsa's Golden Driller in 2011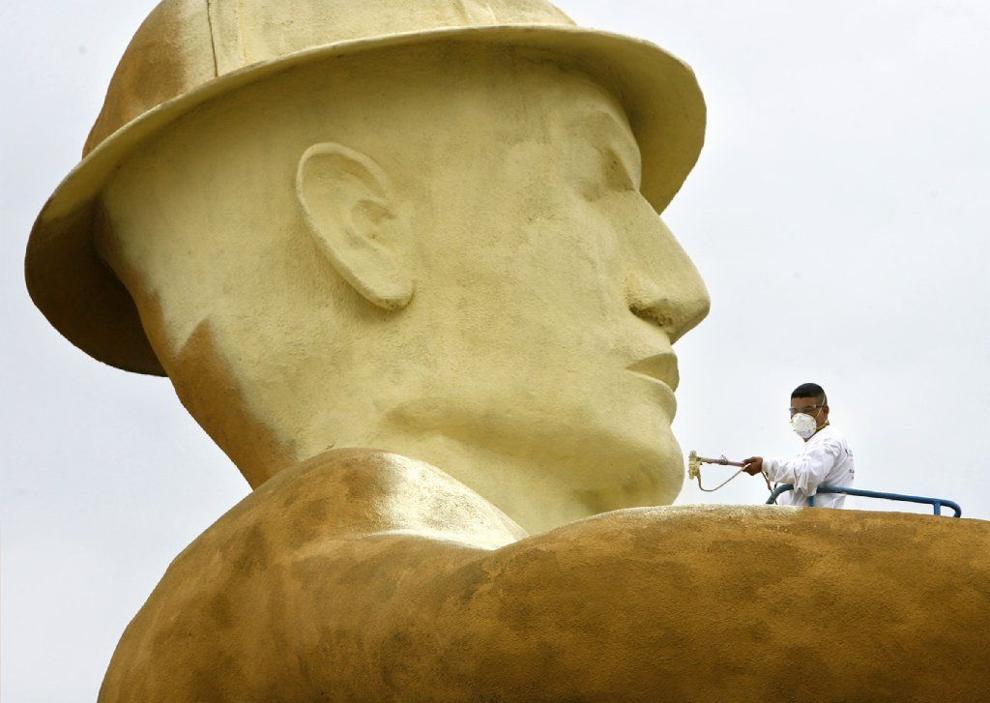 Tulsa's Golden Driller state fair souvenir in 2012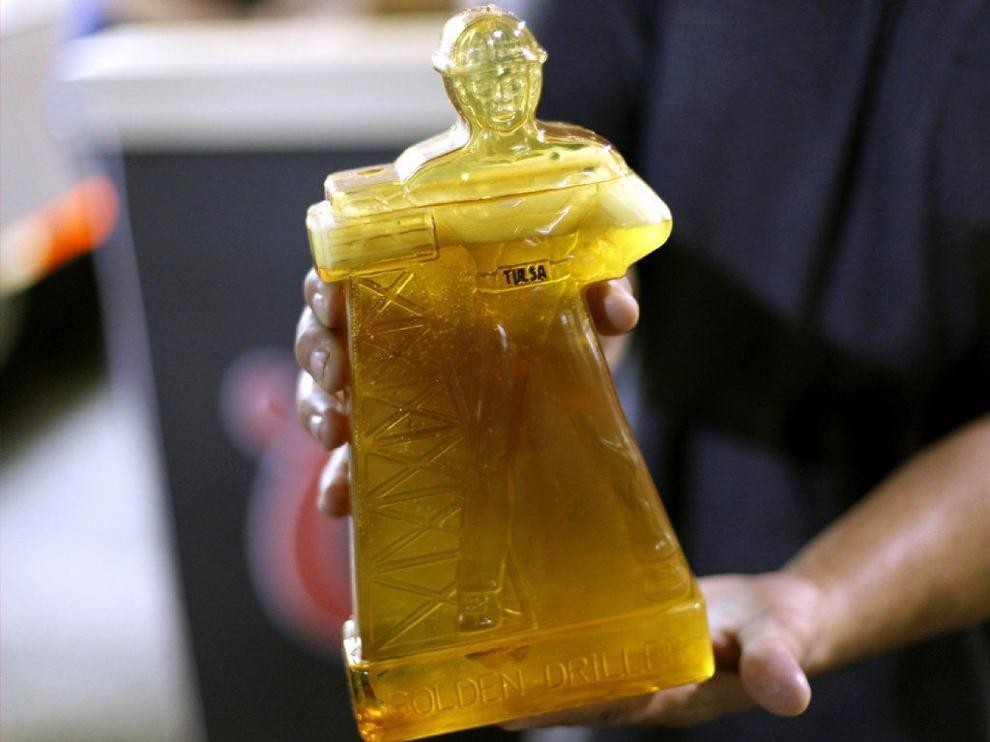 Tulsa's Golden Driller sand replica in 2012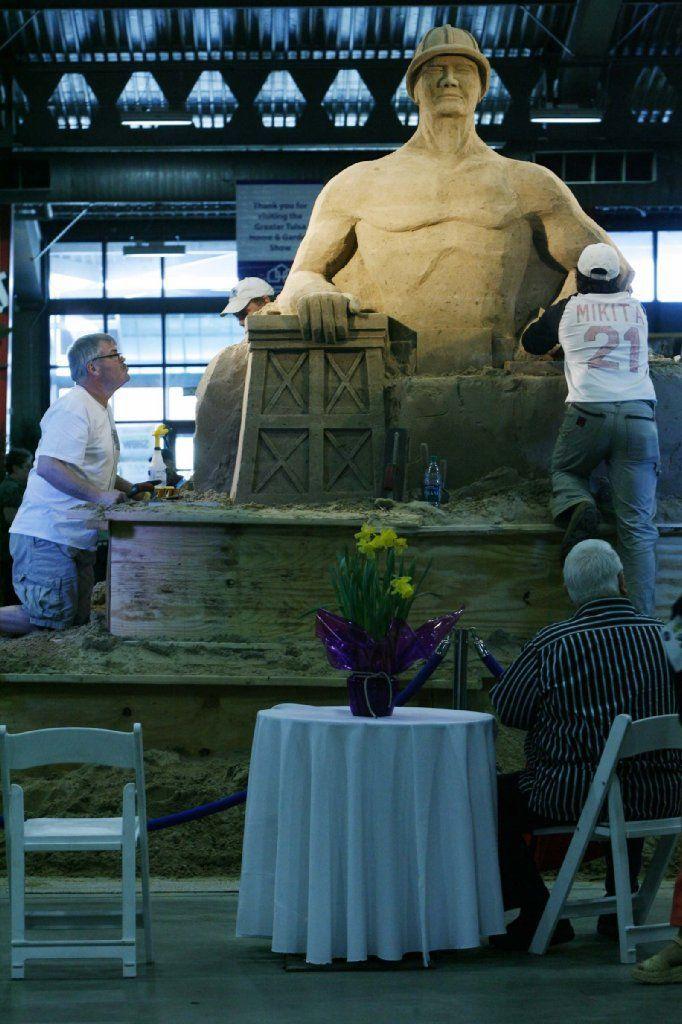 Tulsa's Golden Driller in 2013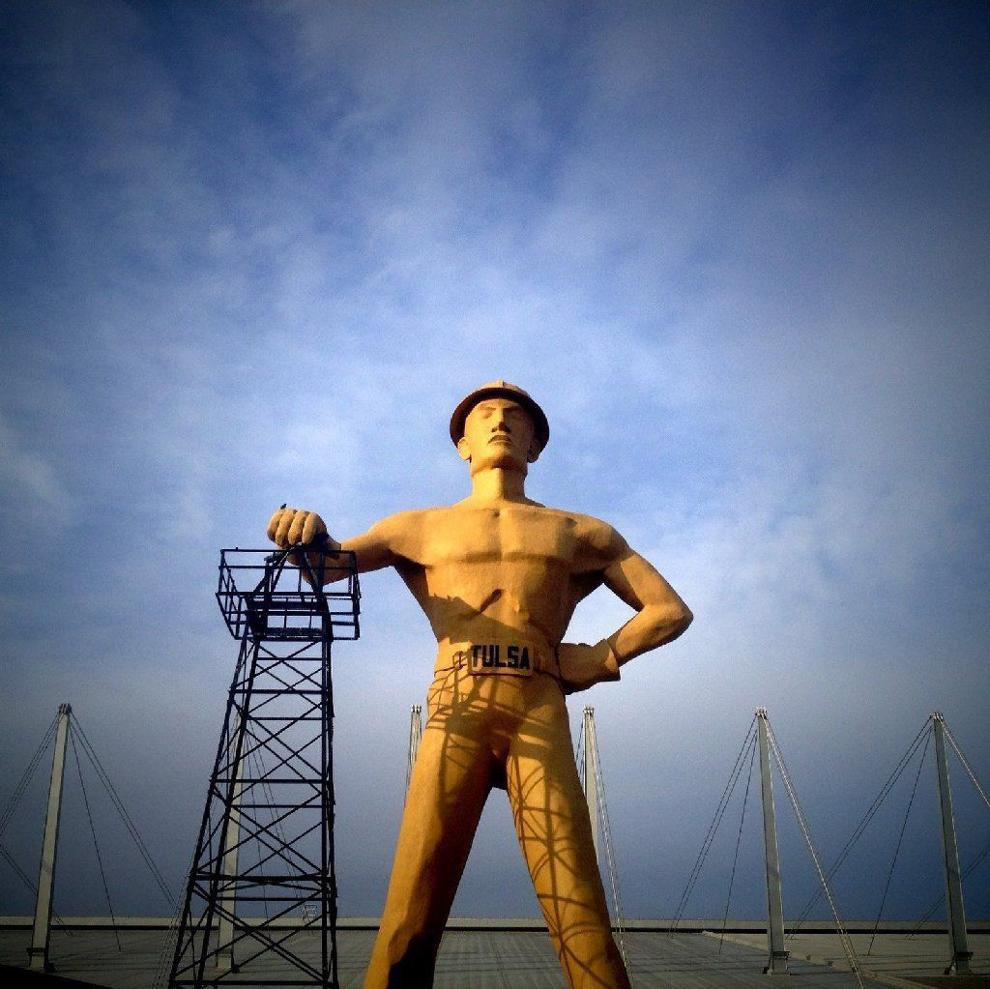 Tulsa's Golden Driller in 2013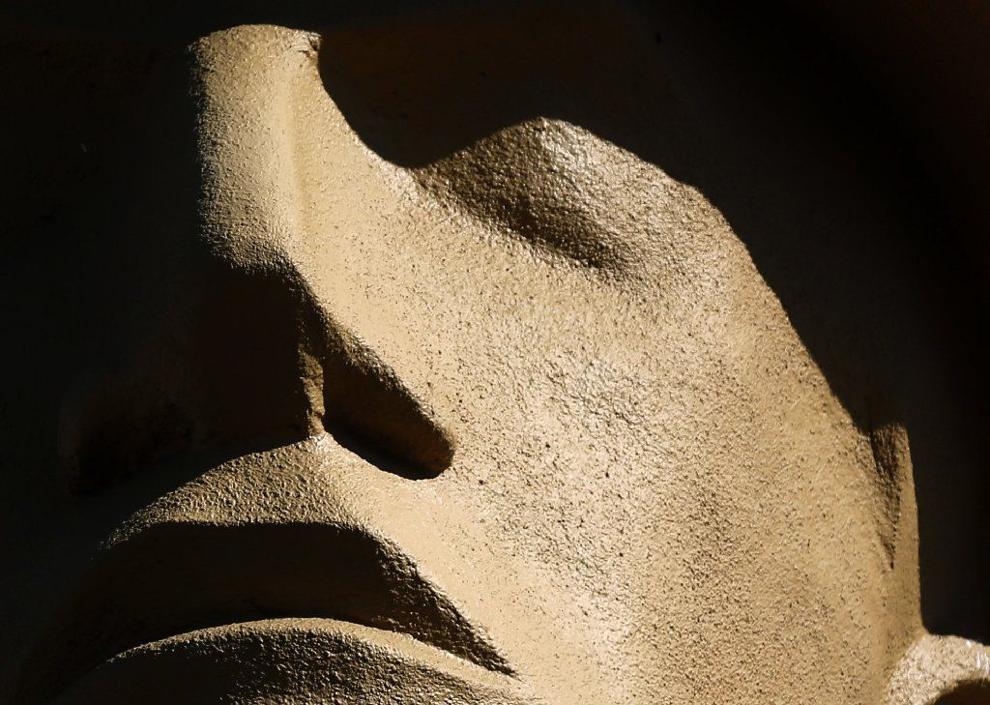 Tulsa's Golden Driller in 2014
Tulsa's Golden Driller in 2014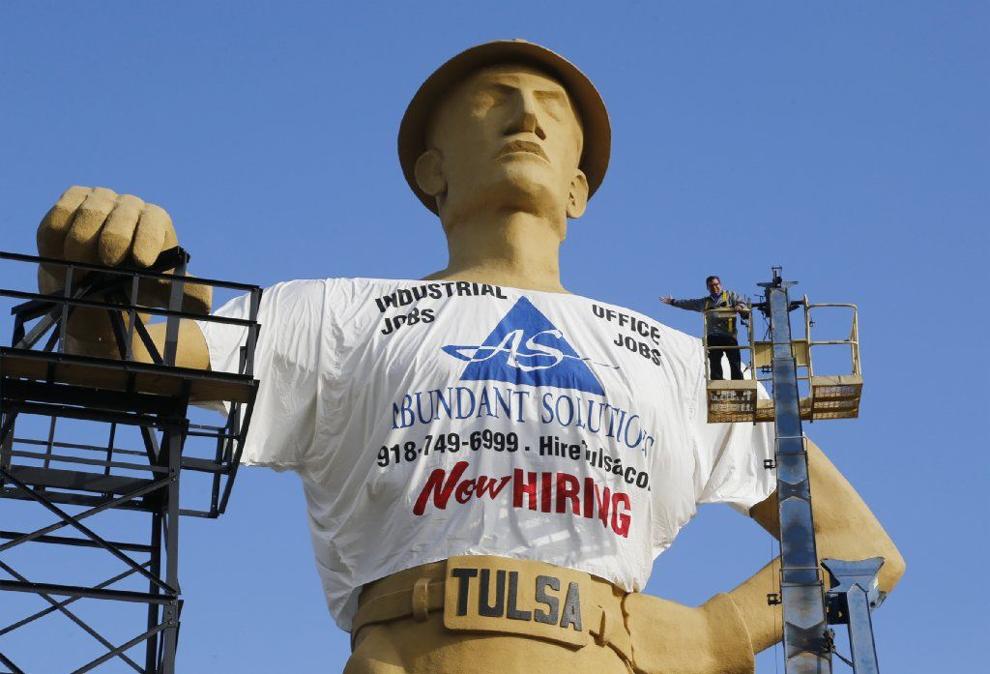 Tulsa's Golden Driller in 2015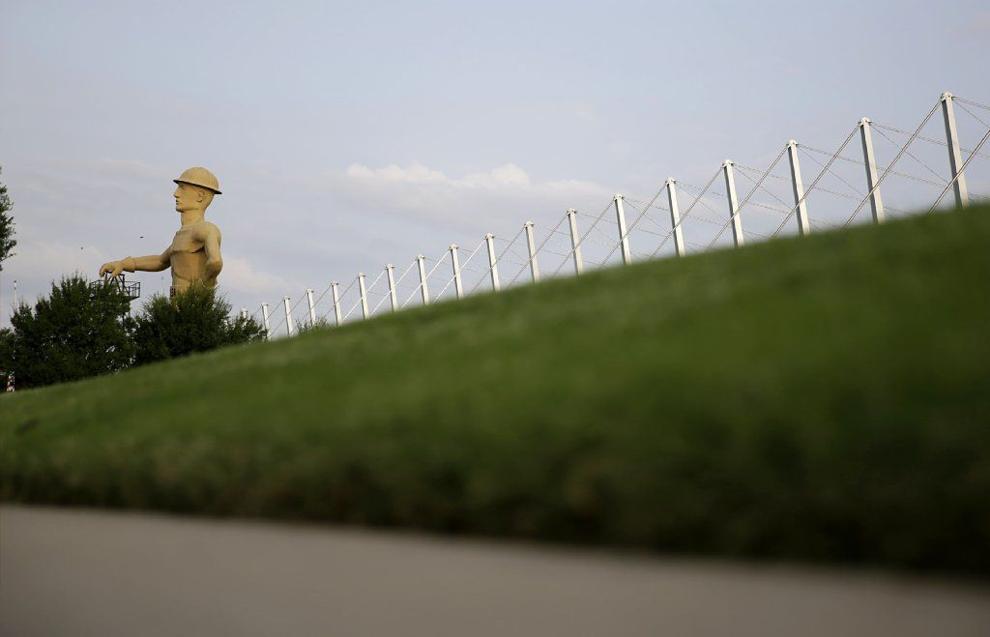 Tulsa's Golden Driller cartoon from 2015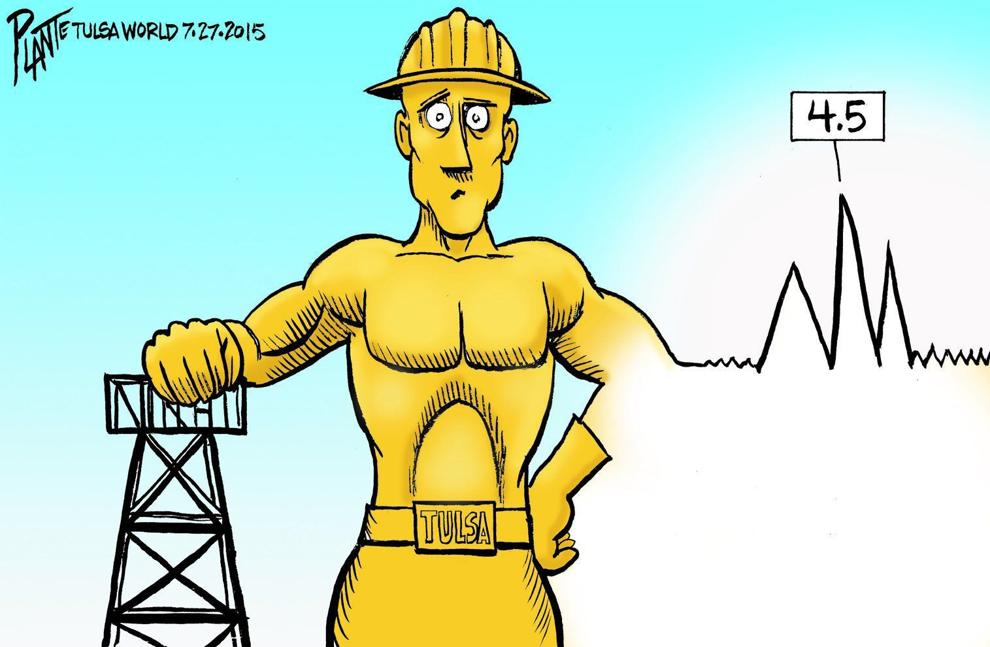 Tulsa's Golden Driller airport replica in 2015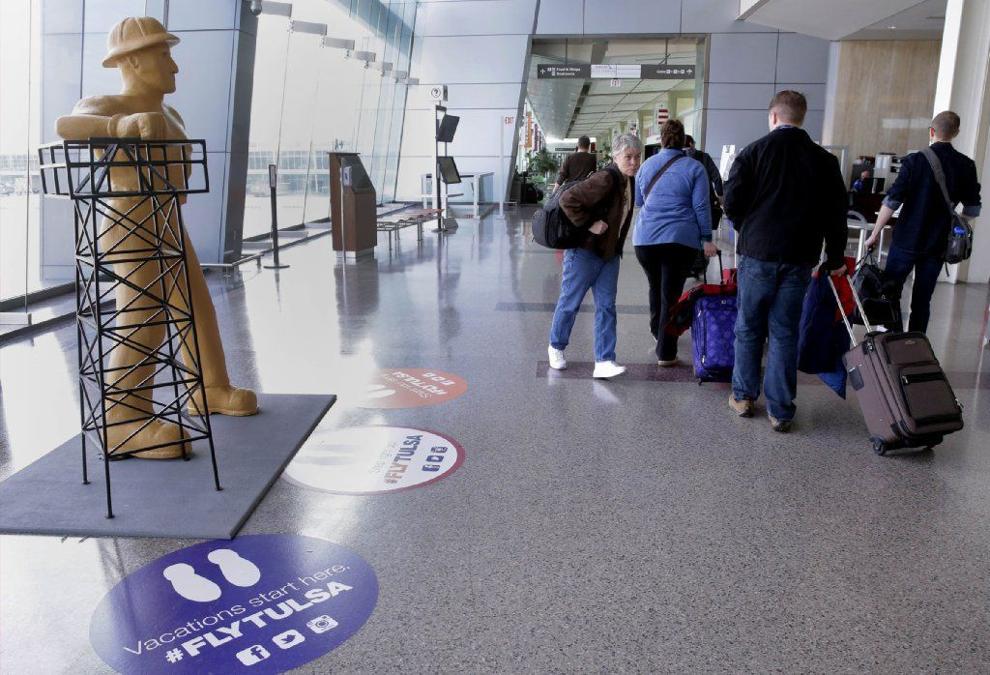 Tulsa's Golden Driller in 2016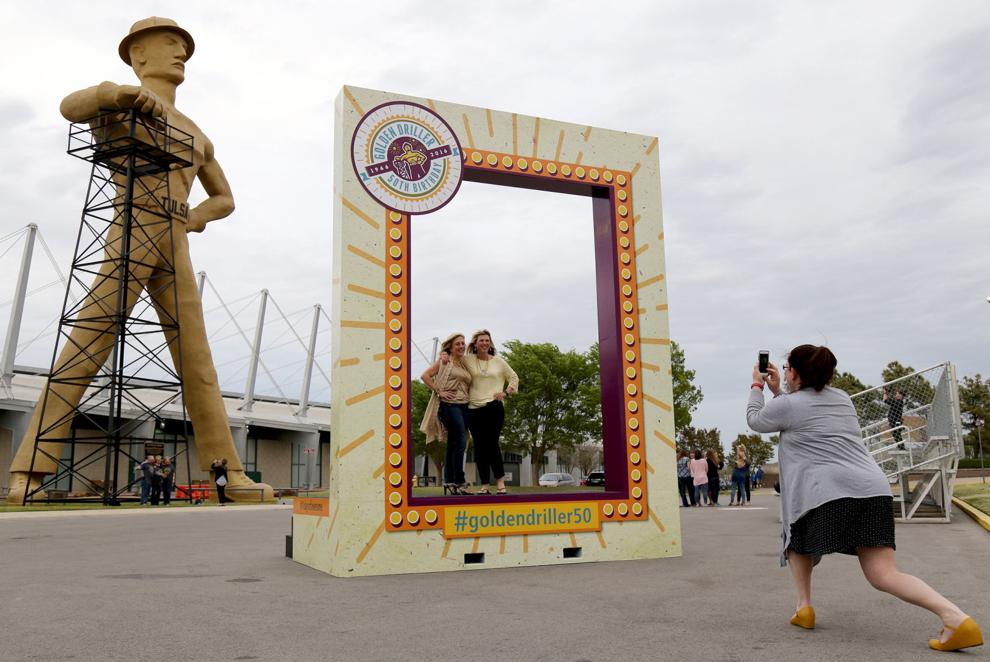 Fraispertuis City's Golden Driller in France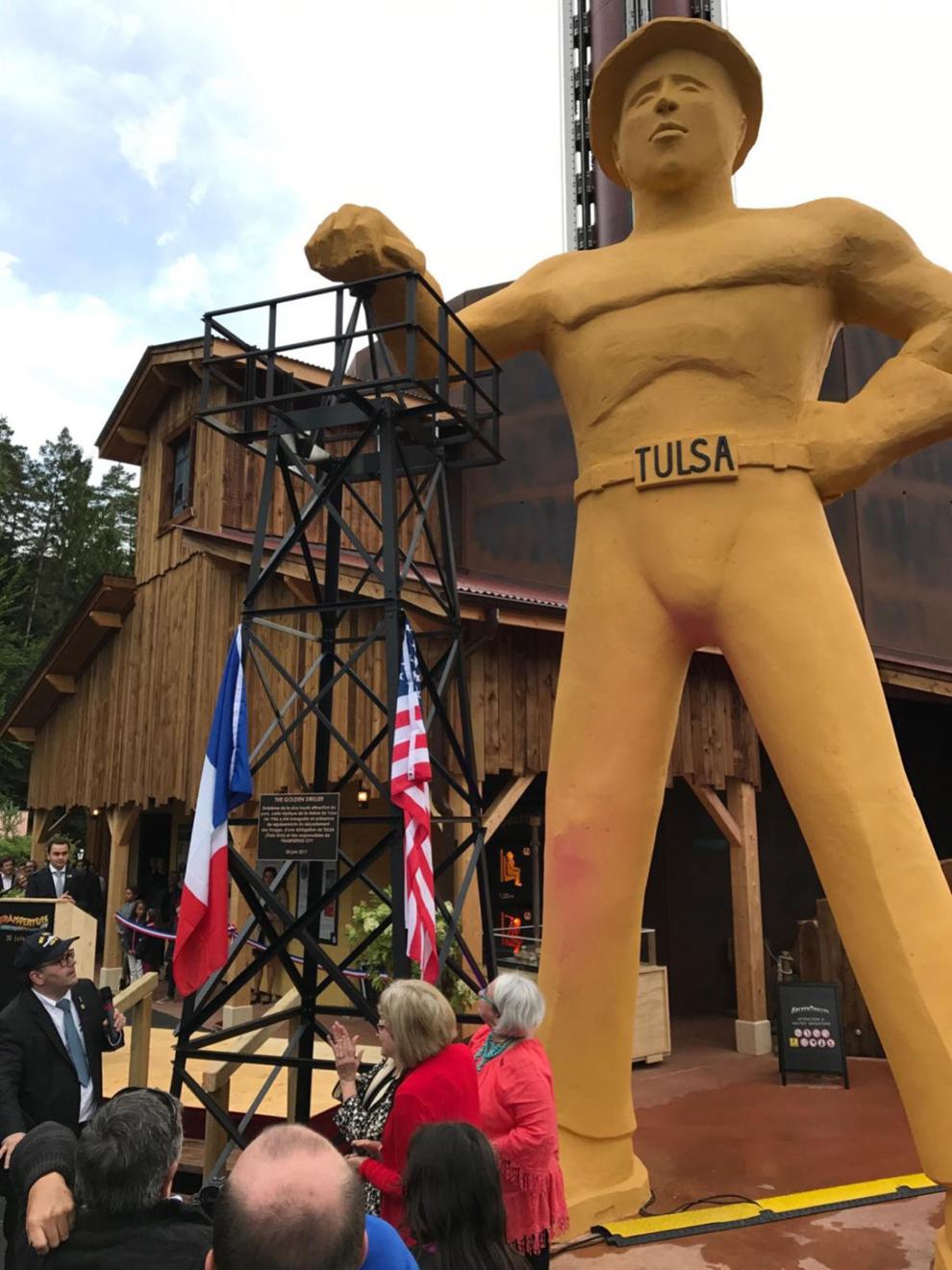 Tulsa's Golden Driller in 2017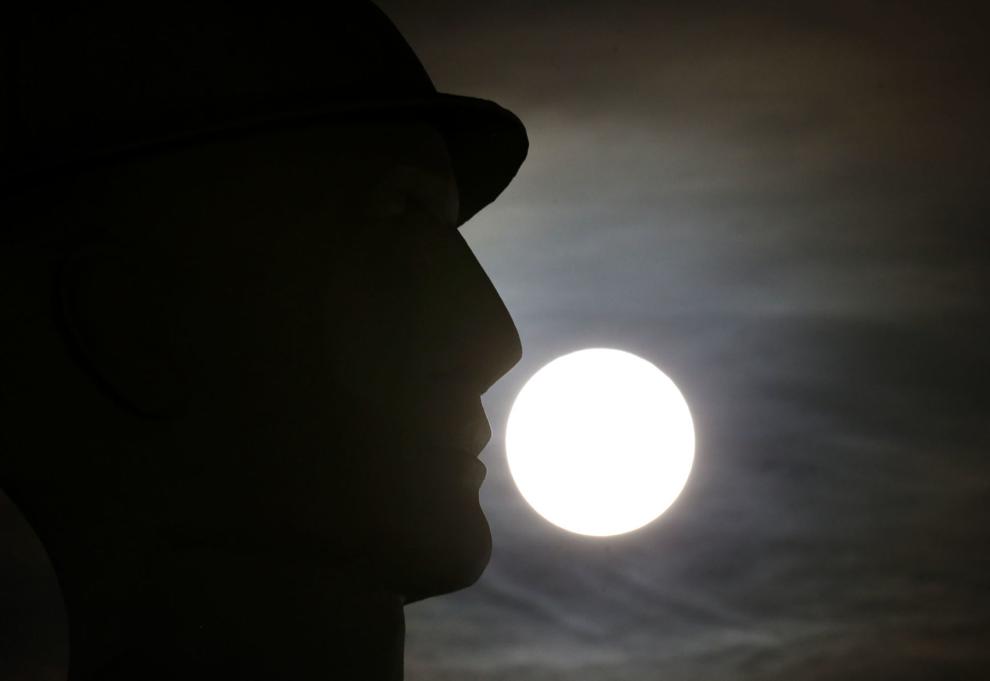 Tulsa's Golden Driller replica at the Lantern Light Festival in 2017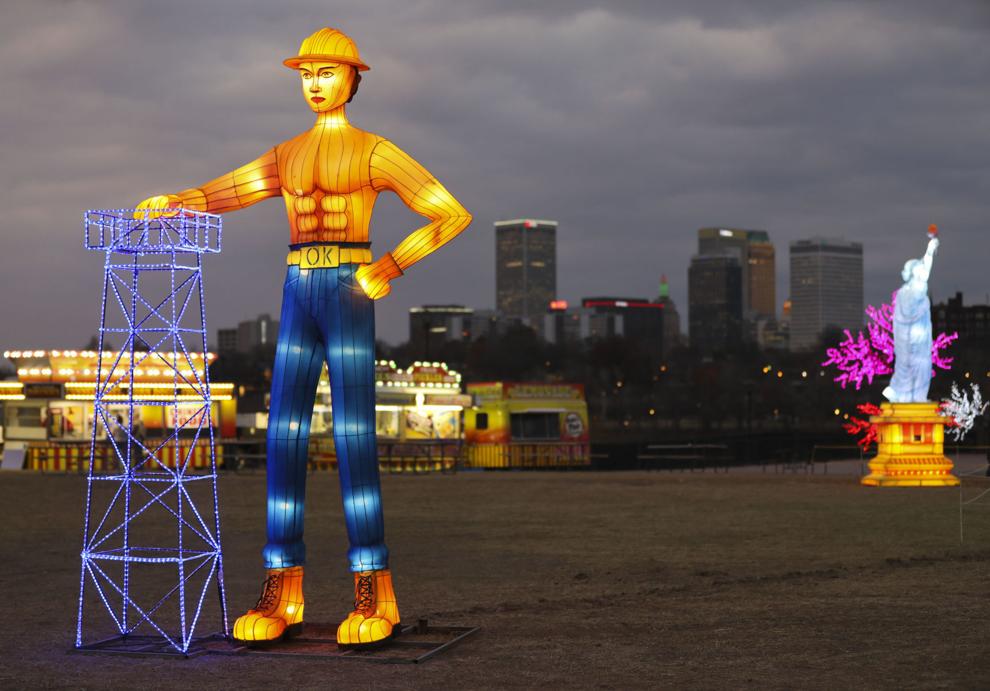 Tulsa's Golden Driller in 2020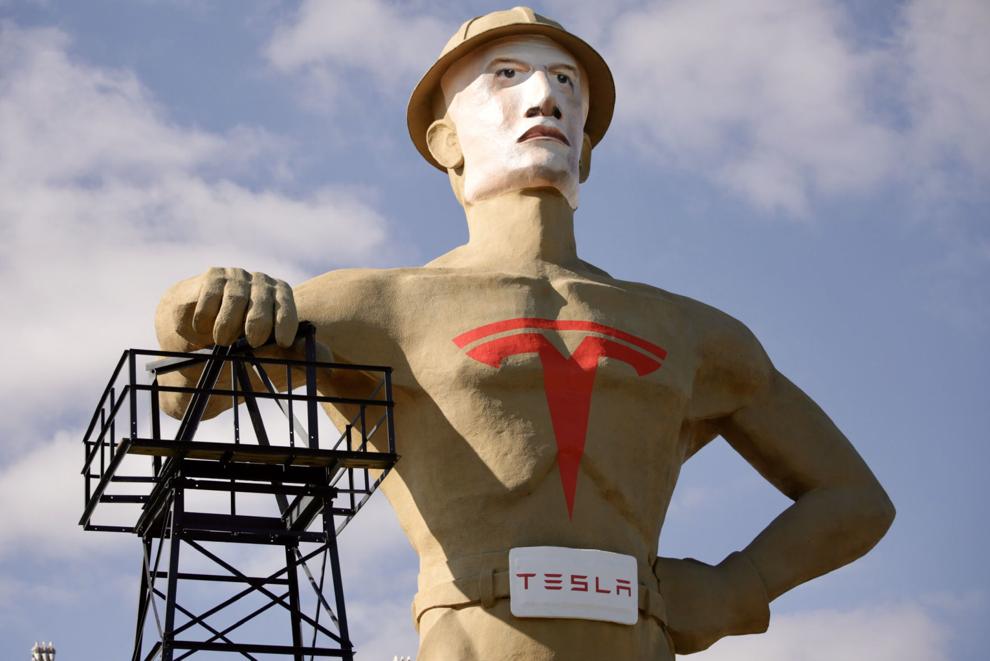 $1 for 6 months