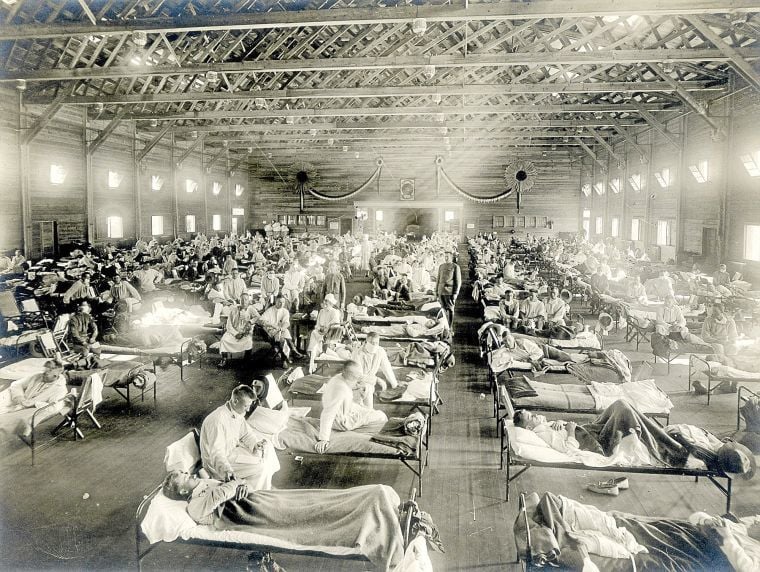 Quarantine has been in the news lately, but it was very real in Tulsa in the fall of 1918.
In Tulsa and elsewhere, doctors were required to report every influenza case so that patients could be quarantined – with signs placed on the front doors of victims – and their homes fumigated by the health department.
A worldwide influenza pandemic was under way, and local officials were scrambling to contain the scourge that is said to have killed up to 30 million people including at least 550,000 Americans.
In Oklahoma, 7,350 people died of influenza and related infections between Oct. 1, 1918, and April 1, 1919.
In October alone, 200 flu deaths were recorded in Tulsa, said a Nov. 3, 1918, story in the Tulsa Democrat (predecessor of The Tulsa Tribune).
An emergency meeting of Tulsa Red Cross officials, doctors and city officials was called on Oct. 7, 1918, to mobilize resources.
The next day, all public meetings were prohibited. Soda fountains, bowling alleys and pool halls were closed, the Tulsa World reported.
Mayor Charles H. Hubbard ordered funeral homes to place their ambulances at the city's disposal and notified car dealerships, taxi companies and private citizens to make their vehicles available to the Red Cross to transport nurses.
Local restaurants were allowed to stay open but required to be fumigated daily from midnight until 5 a.m. Food utensils were required to be sanitized after each use.
Courts were suspended, draft boards closed, schools, movie theaters and churches were closed until the flu epidemic subsided.
The city converted a detention center for women at First Street and Elgin Avenue into a Red Cross emergency hospital for flu victims after it was fumigated for 18 hours with formaldehyde. Tulsa County jail trusties burned old bedding, whitewashed the walls and installed 60 new sanitized cots for patients.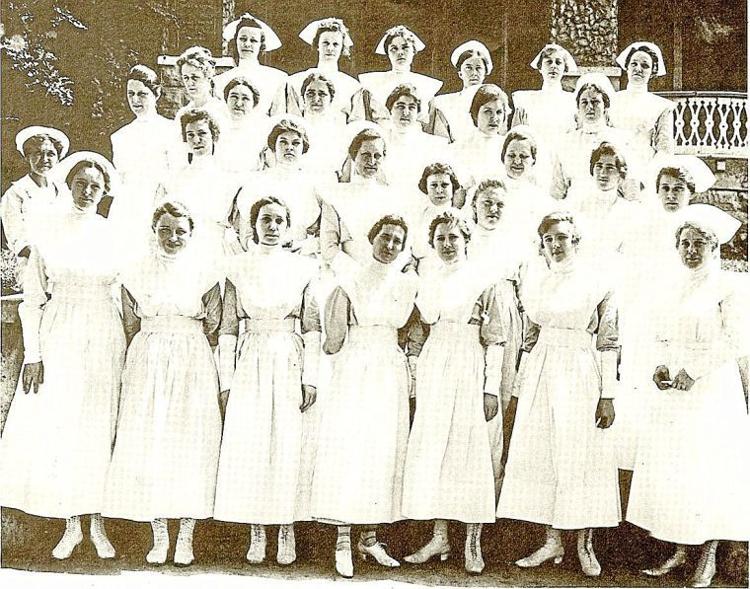 Dolly Browne served as the nursing supervisor at the Red Cross hospital. She would later found Morningside Hospital, now Hillcrest Medical Center.
Owners of public buildings were asked to clean and disinfect hallways, stairs and elevators daily.
A "move on" ordinance was passed, prohibiting people from stopping on the public thoroughfares in crowds. Sneezing and coughing without the use of a handkerchief were also forbidden and violators were subject to heavy fines and imprisonment, according to an Oct. 15, 1918, World story.
An existing law banning spitting on the sidewalk was strictly enforced. City streets were washed down twice daily and sprinkled with formaldehyde, which apparently was the preferred disinfectant at the time.
By Oct. 16, Tulsa was running out of caskets. A World story told of 16-year-old Henry Ash, who built a casket for his 3-year-old sister who died of influenza.
"No county don't have to bury my sister," he said.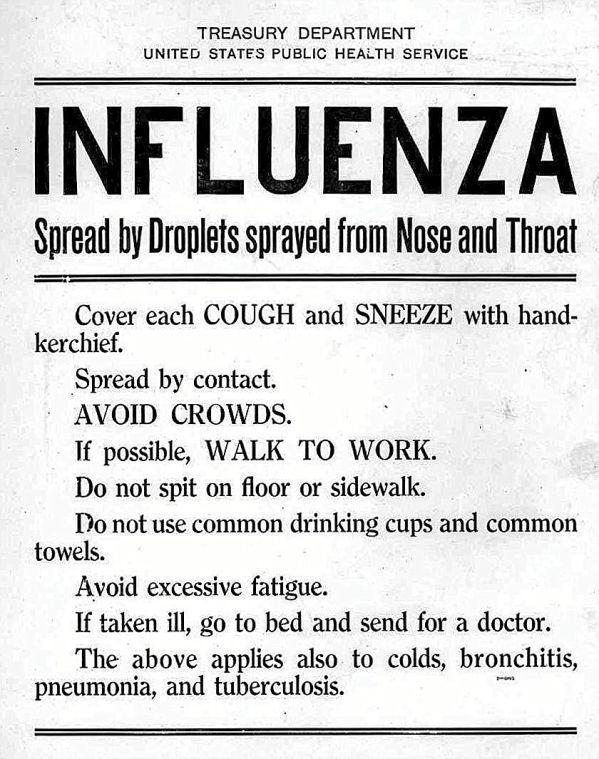 In another poignant story, an infant about 18 months old was orphaned when its mother died of influenza not long after its father was killed in action in France. Neighbors knew nothing of the child's family or any of their names. Hospital workers were trying to find the child's relatives, the World reported on Oct. 18.
On a somewhat lighter note, Mayor Hubbard declared that the usual Halloween hijinx by small boys would not be tolerated, reported the Democrat on Oct. 29.
"Even life is endangered by seemingly unimportant pranks of boys this year," he said, "and for this reason we hope the young men will refrain from performing any stunts as they usually do on this occasion."
Despite becoming known as the "Spanish flu," the outbreak actually began in the United States. The first case occurred on March 4, 1918, at Camp Funston near Fort Riley, Kansas, when an Army cook reported having a headache, muscle and joint pain, sore throat and fever.
U.S. service members carried the disease with them on troop ships to Europe, where World War I was still being fought.
The word "quarantine" derives from an old French word meaning 40. In early times, ships suspected of carrying contagious diseases were quarantined – isolated for 40 days — before entering ports.
World News Researcher Hilary Pittman contributed to this story.
Debbie Jackson 918-581-8374
Be the first to know
Get local news delivered to your inbox!