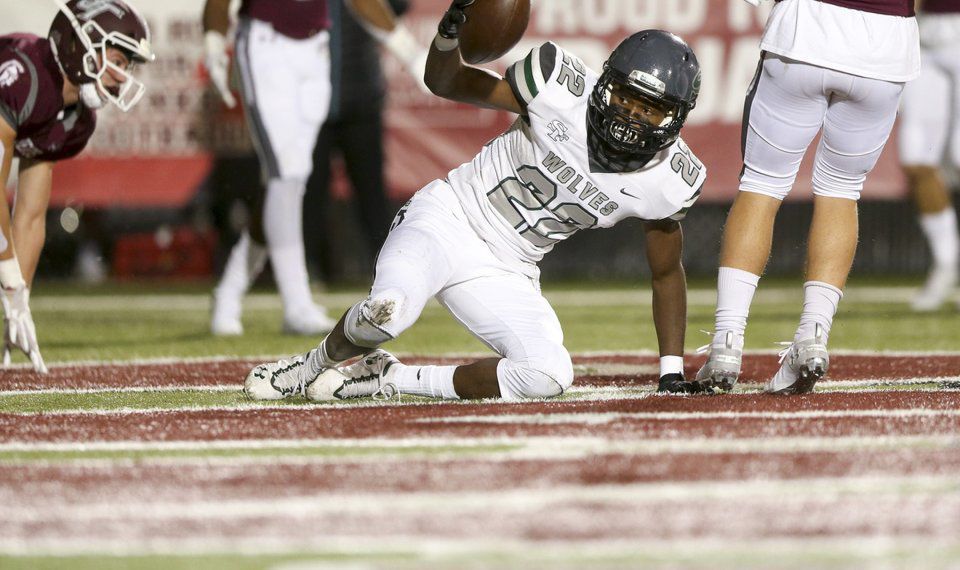 All games 7 p.m. Friday unless noted
1. District 6AI-1: No. 3 Broken Arrow at No. 5 Edmond Santa Fe
The outlook: Broken Arrow tries to avenge last year's 23-21 home loss that helped Santa Fe win the district title.
Records: Broken Arrow 4-2, 2-1; Edmond Santa Fe 4-2, 3-0
Key players: Broken Arrow -- Jake Raines has connected on 60-of-99 passes for 905 yards and seven TDs; Maurio Horns and Sanchez Banks have combined for 1,054 rushing yards and 13 TDs; RJ Spears-Jennings has 22 catches for 392 yards and two TDs. Santa Fe -- Talyn Shettron, a Power-5 recruit, has 27 catches for 400 yards and seven TDs this season -- last year against Broken Arrow he had nine receptions for 173 yards, including a 33-yarder that set up Santa Fe's winning field goal with two seconds left; Scott Pfeiffer has connected on 77-of-122 passes for 1,171 yards and 15 TDs; Ethan Hyche has 938 rushing yards and 14 TDs; OSU defensive end/linebacker commit Collin Oliver; offensive tackle Jonathan Ashford.
Quotable: Broken Arrow coach David Alexander said, "Last year, we turned the ball over too much against Santa Fe and we didn't know enough to double (Shettron) -- he's a special talent. Their running back (Hyche) is really good and their offensive tackle (Ashford) blocks out the sun. With Oliver, you have to run right at him because he is so fast, so athletic, he will chase down everything. ... Our defense has improved over the last two weeks."
Notable: Santa Fe is coming off an open date after its game at Jenks was called off due to Jenks' COVID issues. Broken Arrow is coming off a dramatic 27-22 victory at Yukon as Raines passed 11 yards to Keyon Barnett for the winning TD with seven seconds left.
Series history: Broken Arrow leads 6-3, but the teams have split the past four meetings.
2. 6AI-2: No. 7 Norman North at No. 4 Union
The outlook: The winner will likely finish as the district runner-up behind Owasso. These two teams met for the state title in 2016 -- Union won 57-43.
Records: Norman North 4-2, 3-1; Union 2-4, 2-1
Notable: Union has scored 128 points in its past two games after producing only 21  during an 0-4 start against the state's top four teams. Both teams have lost to Owasso -- Union 34-14 and Norman North 33-22.
Series history: Union leads 7-1 with its only loss, 30-24, during the 2016 regular season. Union won 48-13 last year as quarterback Rovaughn Banks accounted for 253 yards and two TDs. 
3. 6AI-1: No. 6 Yukon at No. 2 Jenks
The outlook: Jenks, coming off a quarantine week, can move into the district lead with a win and Broken Arrow win over Edmond Santa Fe. Yukon is coming off a 27-22 loss to Broken Arrow.
Records: Yukon 4-3, 2-2; Jenks 4-1, 2-0
Kickoff: 7:30 p.m. Friday
Series history: Jenks leads 9-0, dating back to a 56-8 win in the 1997 6A state final. Last year, Jenks won 68-13 as Stephen Kittleman completed 12-of-16 passes for 288 yards and three TDs.
4. 5A-4: Pryor at No. 7 Sapulpa
The outlook: These programs meet for the first time since 1979 as Pryor tries to stay undefeated in district play while Sapulpa needs a win to have a good shot at finishing second in 5A-4.
Records: Pryor 5-1, 3-0; Sapulpa 5-2, 3-1
Key players: Pryor QB Ben Ward has accounted for 26 TDs. Sapulpa's RB/DB Te'Zohn Taft has 10 rushing TDs, but last week scored on a Pick-6, a kickoff return and on two receptions.
Series history: Sapulpa leads 8-3 with all the meetings in the 1970s, except for Sapulpa's 33-7 win in 1921.
5. 6AI-2: No. 1 Owasso at No. 8 Mustang
The outlook: Owasso's 24-10 win last year was the first meeting as head coaches between first cousins Bill Blankenship (Owasso) and Lee Blankenship (Mustang).
Records: Owasso 7-0, 4-0; Mustang 4-3, 2-2
Notable: Derrick Overstreet had career highs of 17 rushes for 120 yards in the win over Mustang last year while Cole Adams had two catches for 97 yards and a TD.
Best of the rest
4A-3: Bristow (4-3, 3-1) at No. 5 Skiatook (4-2, 2-1): The teams haven't met since Skiatook's 35-34 win in 1993. This will be the third game in nine days for Skiatook, which lost 28-21 Monday at Cleveland.
4A-3: Miami (0-7, 0-4) at Catoosa (0-7, 0-4): CANCELED DUE TO COVID ISSUES.
4A-3: Oologah (2-3, 2-1) at No. 1 Wagoner (7-0, 4-0): Wagoner defeated Oologah in three consecutive 4A state finals from 2014-16. This will be the third game in nine days for Oologah, which lost 30-23 Monday at Grove.
5A-3: Shawnee (4-2, 4-0) at No. 5 Coweta (6-1, 4-0): Both teams still have to face top-ranked Bishop Kelley in the race for the district title.
2A-8: Sperry (4-3, 3-1) at Claremore Sequoyah (5-1, 3-0): CANCELED DUE TO COVID ISSUES.
---
High school football: Class 6AII top 10 rankings for Week 8
High school football: Class 6AII top 10 rankings for Week 8
Week 8 high school football
1. Bixby Spartans (6-0)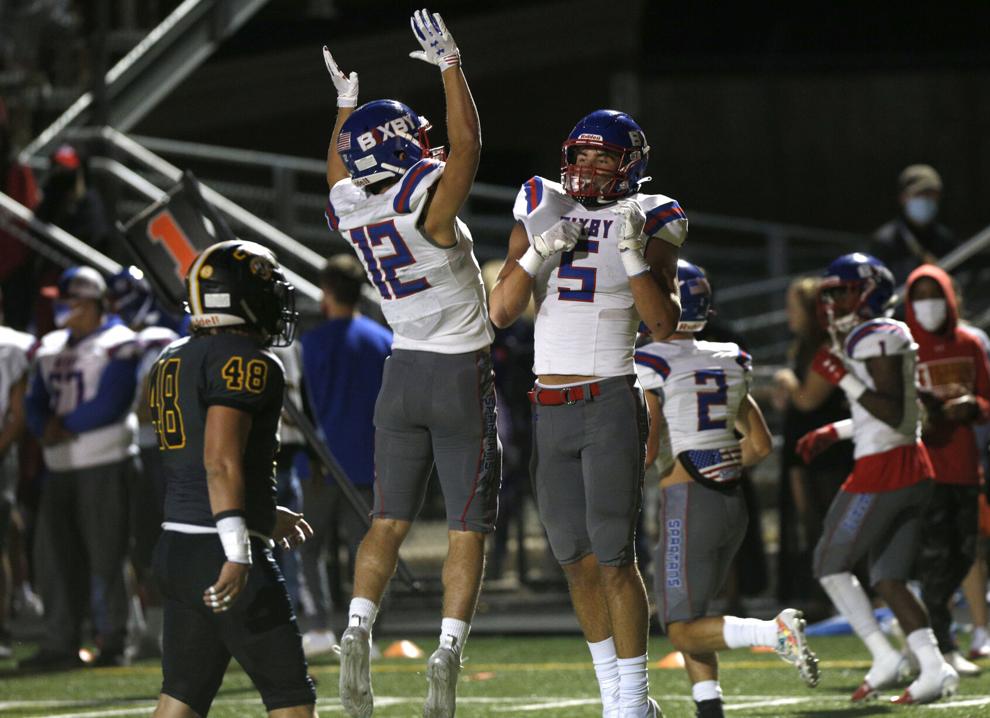 2. Stillwater Pioneers (5-0)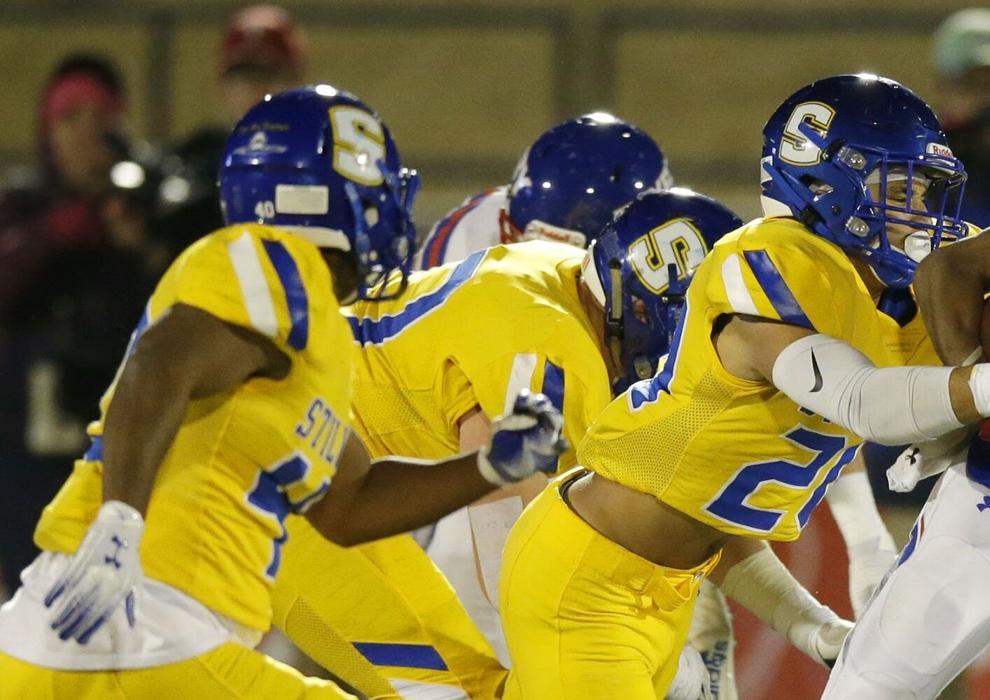 3. Midwest City Bombers (5-1)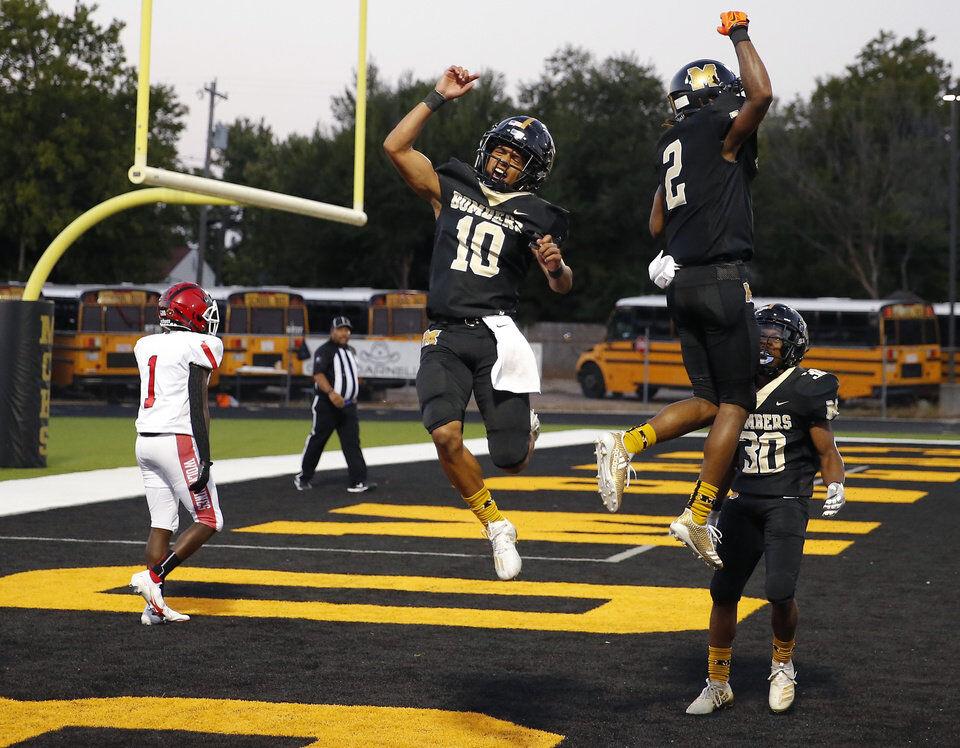 4. Choctaw Yellowjackets (4-3)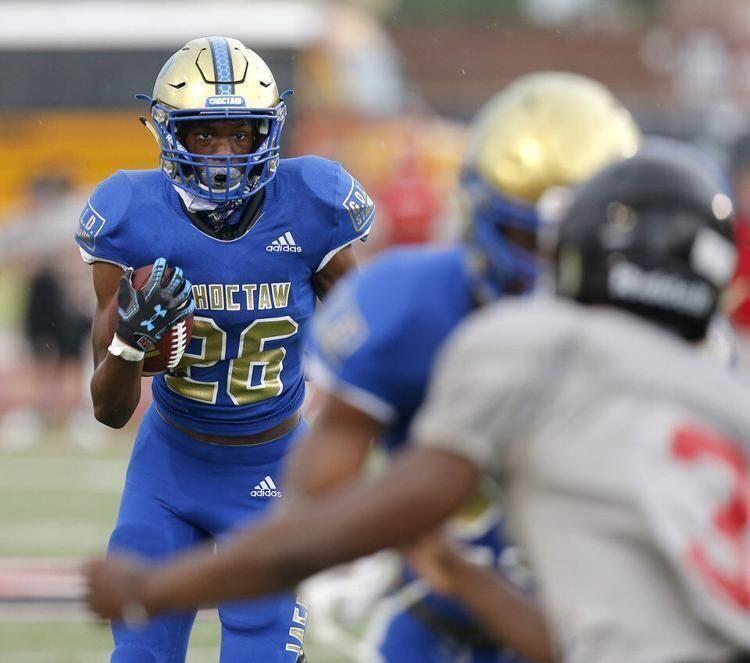 5. Booker T. Washington Hornets (5-2)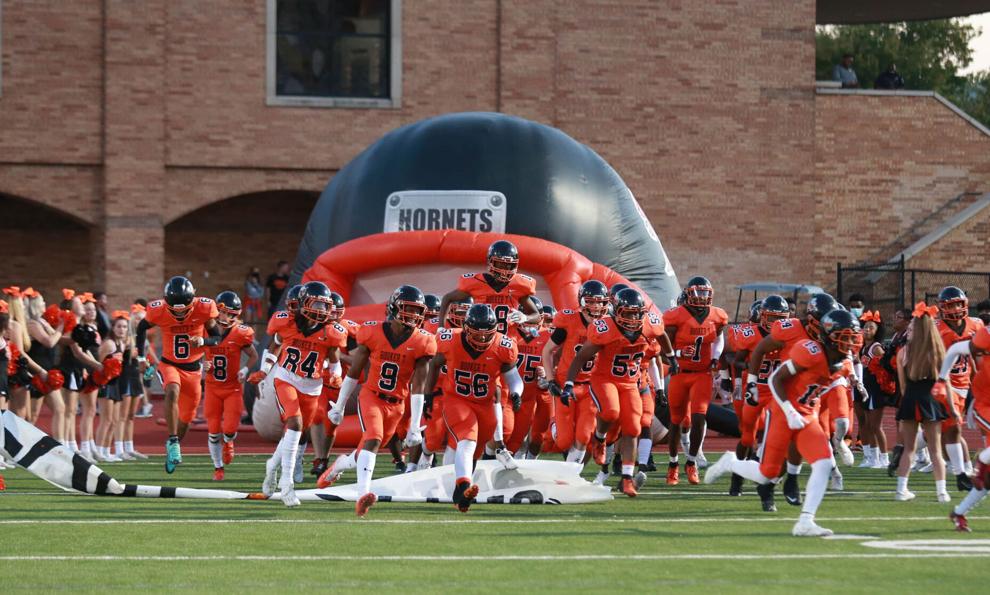 6. Putnam City North Panthers (6-0)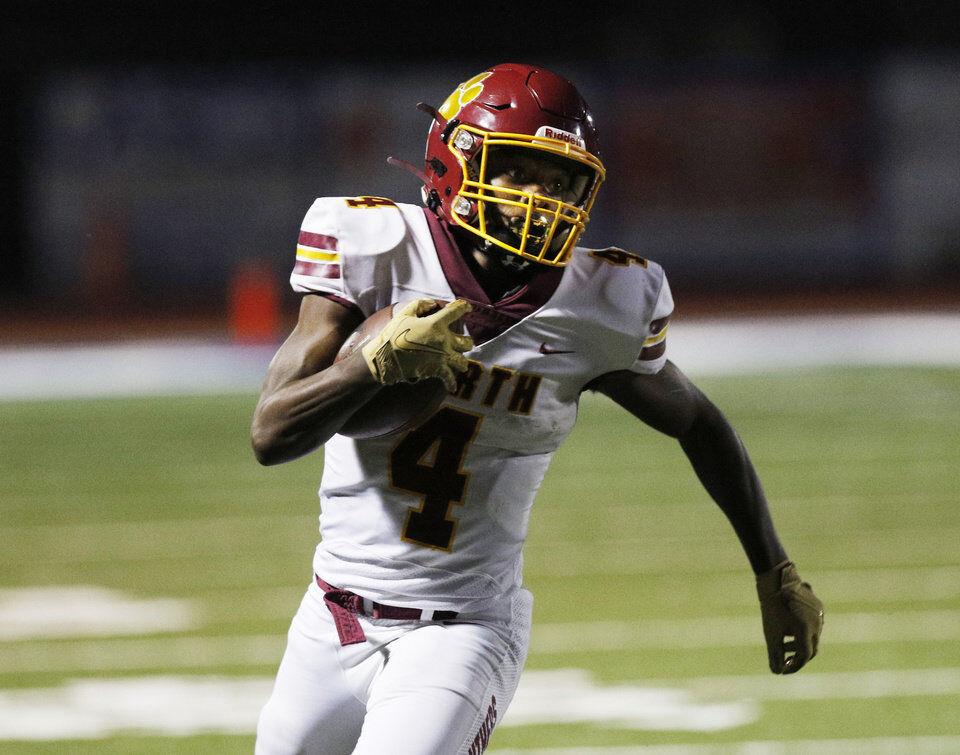 7. Del City Eagles (0-5)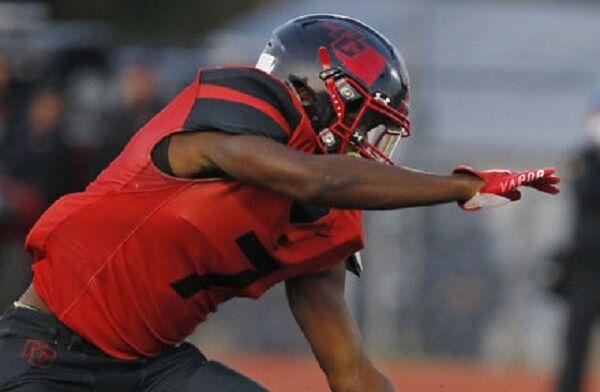 8. Lawton Wolverines (3-2)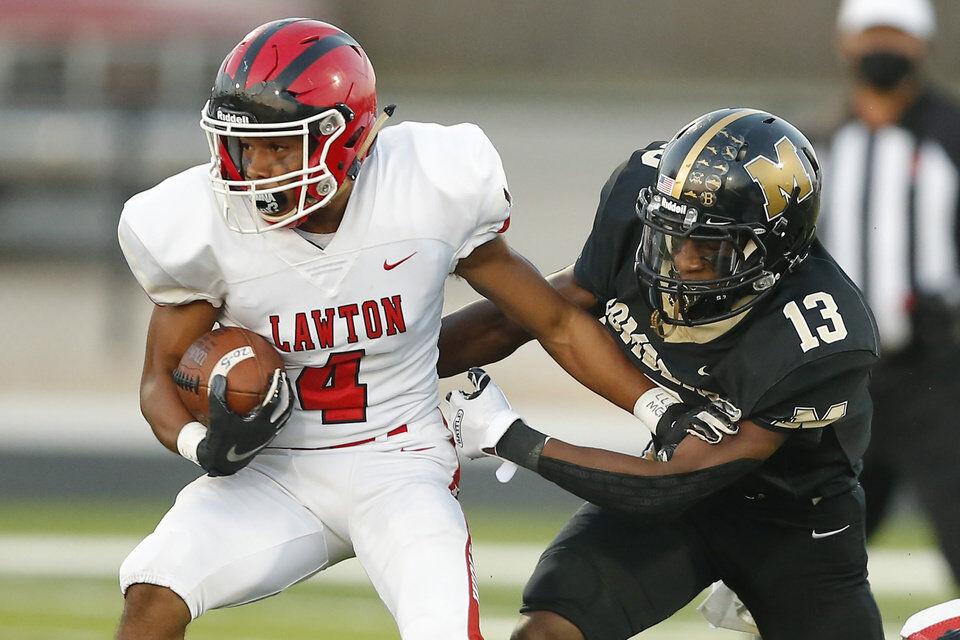 9. Sand Springs Sandites (4-3)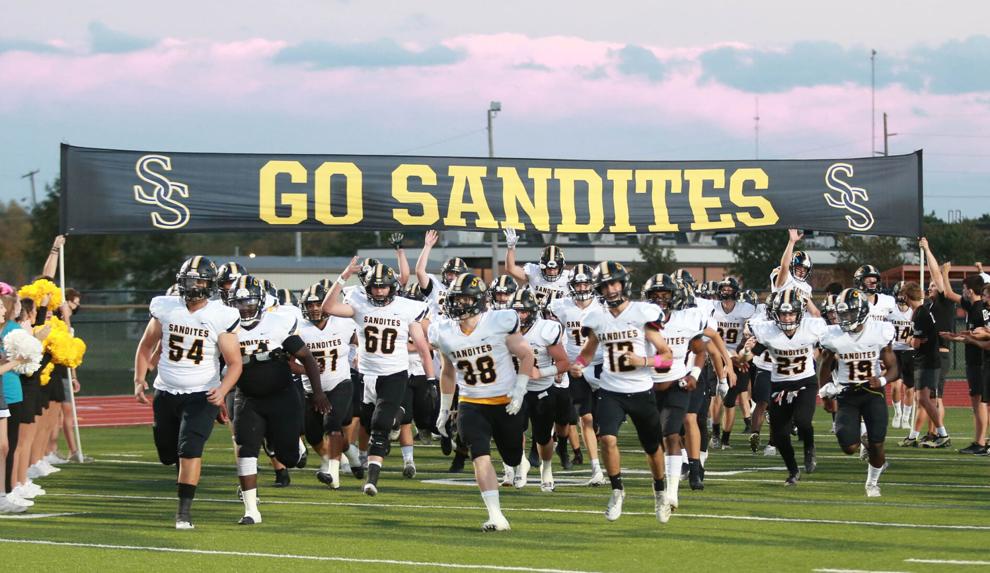 10. Ponca City Wildcats (3-3)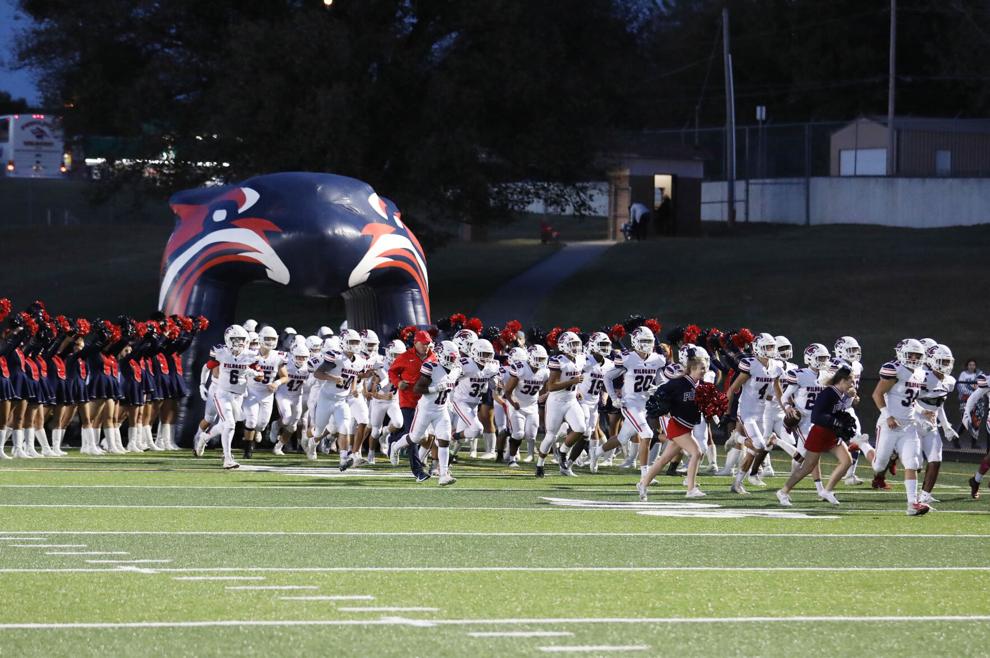 See other Week 8 rankings and previous weeks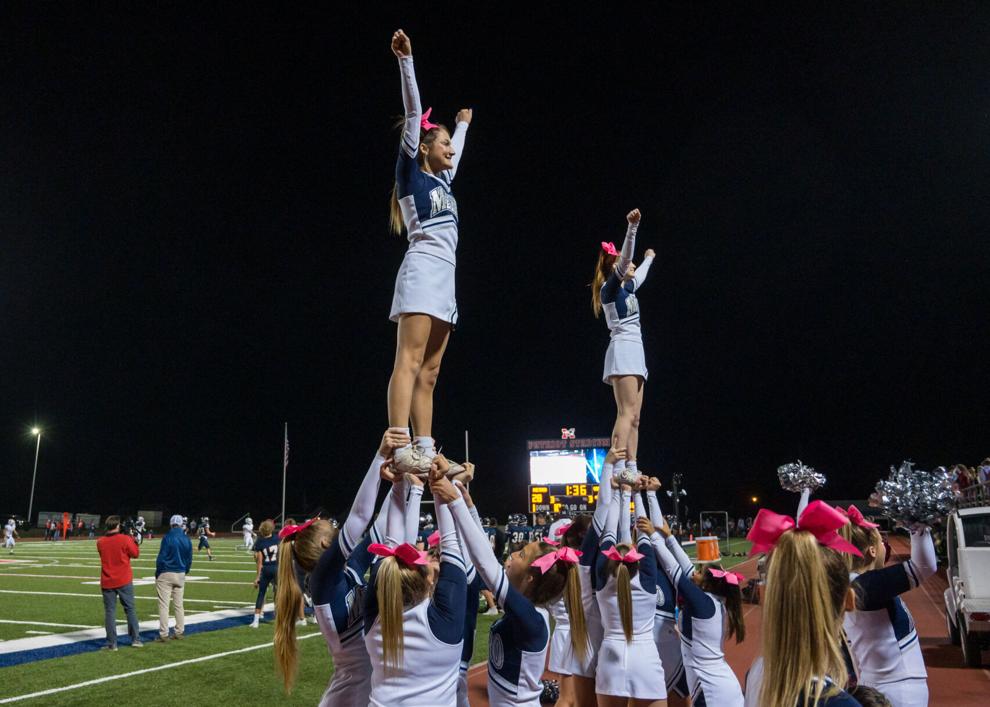 OKPrepsExtra.com: Home to everything high school sports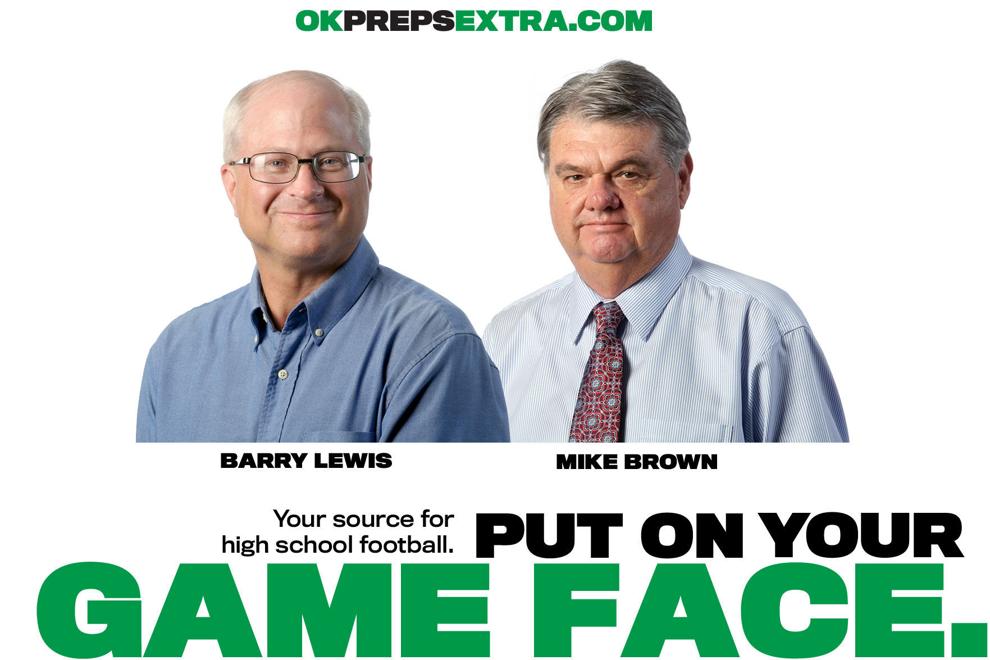 Highlights: Bixby too much for Sand Springs