Tulsa police gave a full escort to fallen Sgt. Craig Johnson on Wednesday evening as his body was taken from Saint Francis Hospital to the Medical Examiner's Office.
And a few hours before police cruisers from the Tulsa Police Department and neighboring agencies began staging at LaFortune Park, near the hospital, officers got word that Officer Aurash Zarkeshan, who remains hospitalized after both he and Johnson were shot Monday morning, is improving.
The update came "in a time when we needed good news," police spokesman Danny Bean said.
A procession of squad cars escorted Johnson's body to the Medical Examiner's Office at Oklahoma State University Center for Health Sciences in west Tulsa. As rush-hour traffic stacked up alongside them in south Tulsa, some passersby made their way to the front of the line to pay their respects.
Outside the BOK Center downtown Wednesday evening, what had been planned as a rally to celebrate law enforcement became an impromptu vigil for the two officers. Tim McDaniel, vice president of the Thin Blue Brotherhood Foundation, said the plan for a small gathering for police support became something much more after Monday morning's events.
"Then this tragedy happened," McDaniel said. "It's obviously taken a much darker twist. So now we're going to come out here and honor these men who put their lives on the line."
The gathering, with "Back the Blue" signs and flags, grew to about 150 people as the sun fell behind the arena. Once the escort ended, several officers from the Tulsa Police Department made their way to the event.
One, Officer Darrell Ross of "Live PD" fame and the Mingo Valley Division, spoke about Johnson, his fallen friend and mentor. Ross said the man who had taught him so much wouldn't want his death to be in vain.
"He taught me how to cop," Ross said. "He was a good man, a family man and an honest man. … He taught me how to teach other officers to do the right thing, to be a part of the community.
"The day my friend and Officer Aurash Zarkeshan were shot, I was angry. My sisters beside me, my brothers beside me, they were angry, too. But that is not what he taught me. … I ask each and every one of you not to move forward with hate in your heart. I want you to move forward with love."
A small group of protesters across Third Street held signs, but apart from one shouting match between two people who were promptly told to keep it down, the rally remained peaceful.
Mixed among the chants and applause for speakers, there were a few tears in the crowd. It took only a few words, like when McDaniel talked about the noisy rip of Velcro from a ballistic plate-carrier vest, to make several eyes well up.
Francie Cawiezell mostly held back her tears near the back of the crowd. Her husband, Mike Cawiezell, is a Tulsa police officer. The two work on a board for new police academy graduates advocating for mental health.
Part of their message is for new officers to recognize that the weight they feel with their badges is dwarfed by the weight carried by those who worry for their safety until they come through the door at home, ripping open the Velcro fasteners to take off their vests, she said.
"It's the most comforting sound," Francie Cawiezell said. "It used to annoy me when he was in the academy. But the first day he left (on duty), I'll never forget when he came home, it had a very different sound to it."
Johnson's funeral, open to the public, is set for 1 p.m. Thursday, July 9, at Victory Christian Church; masks will be provided.
Editor's note: Service information was added to this story after publication.
---
Gallery: Procession held for Tulsa Police Sgt. Craig Johnson
Johnson Procession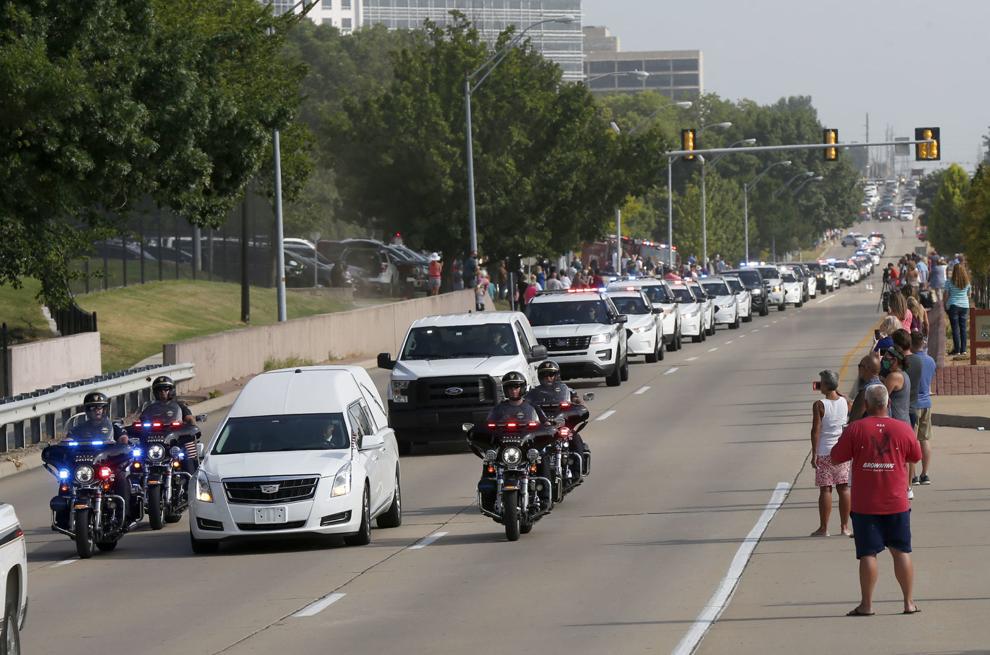 Johnson Procession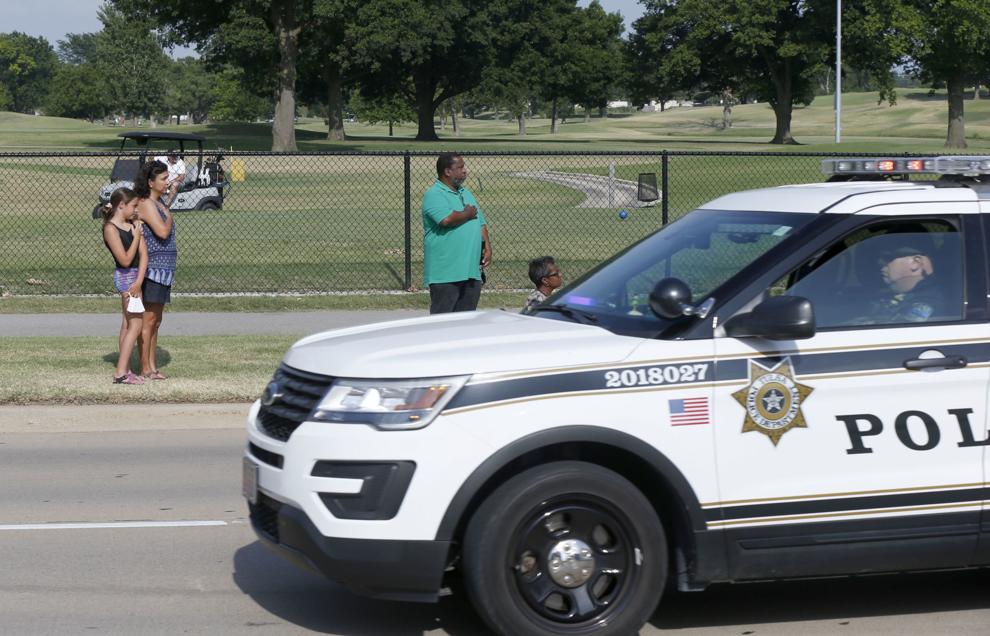 Johnson Procession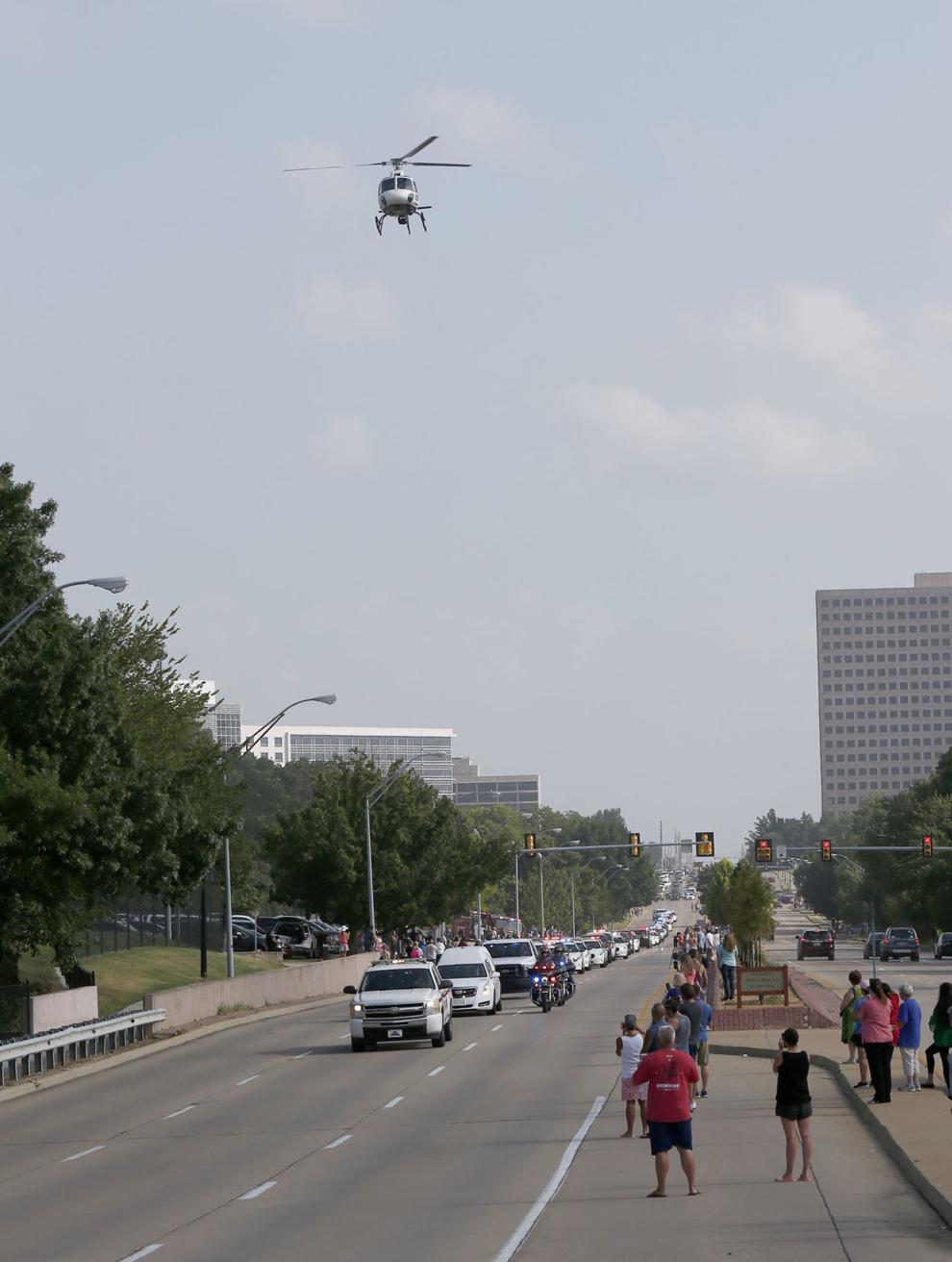 Johnson Procession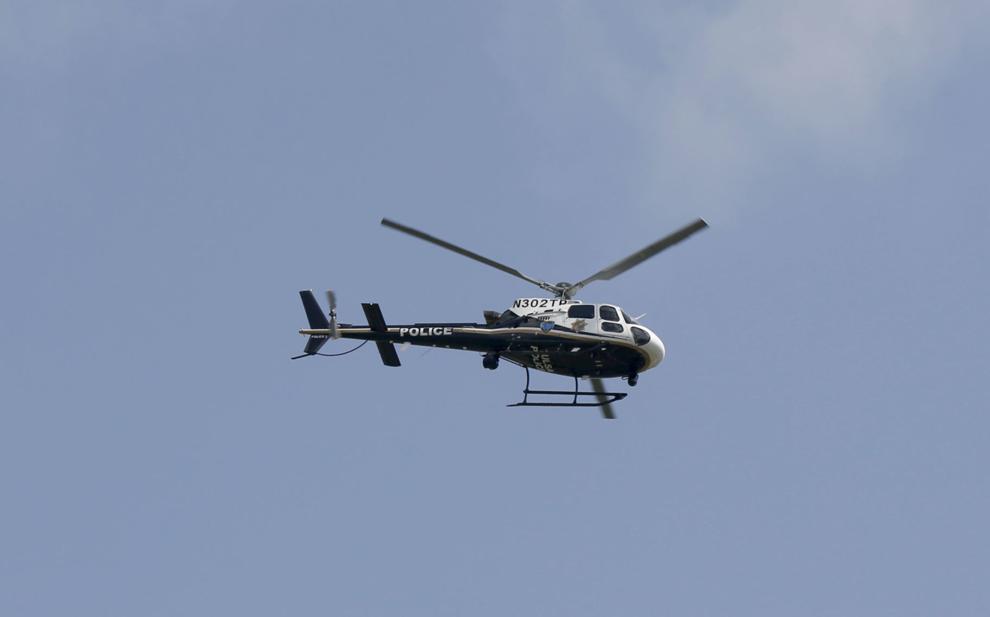 Johnson Procession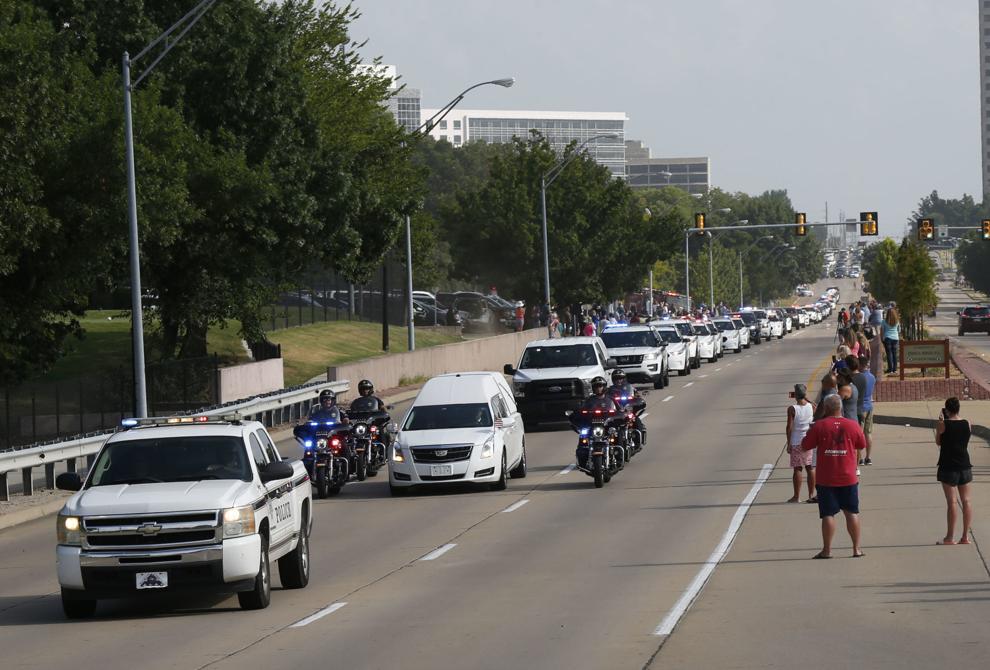 Johnson Procession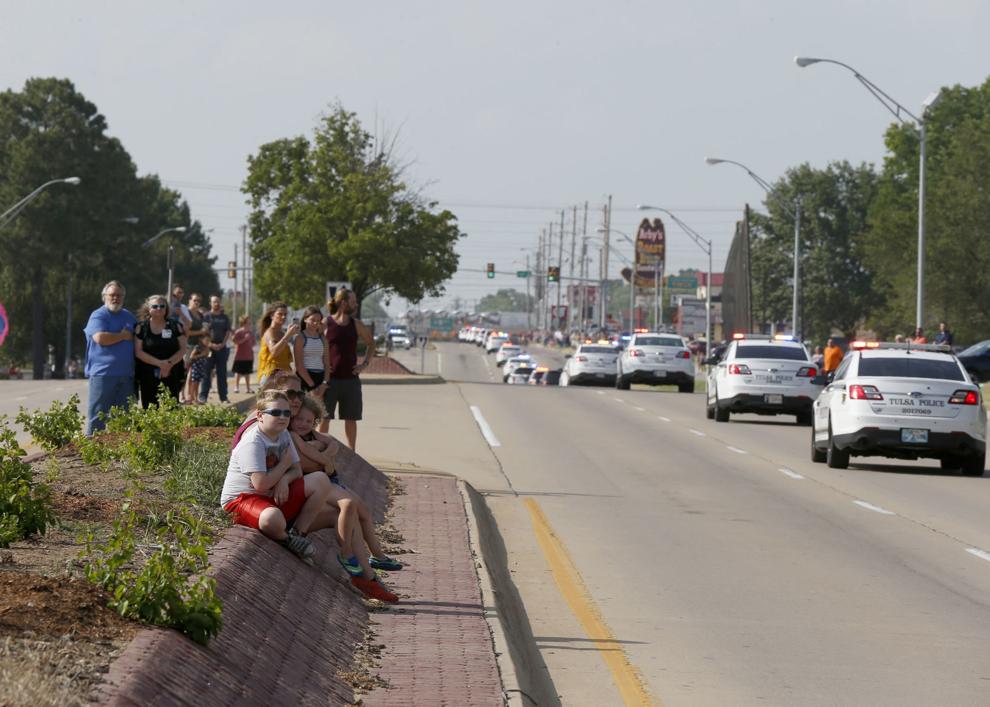 Johnson Transport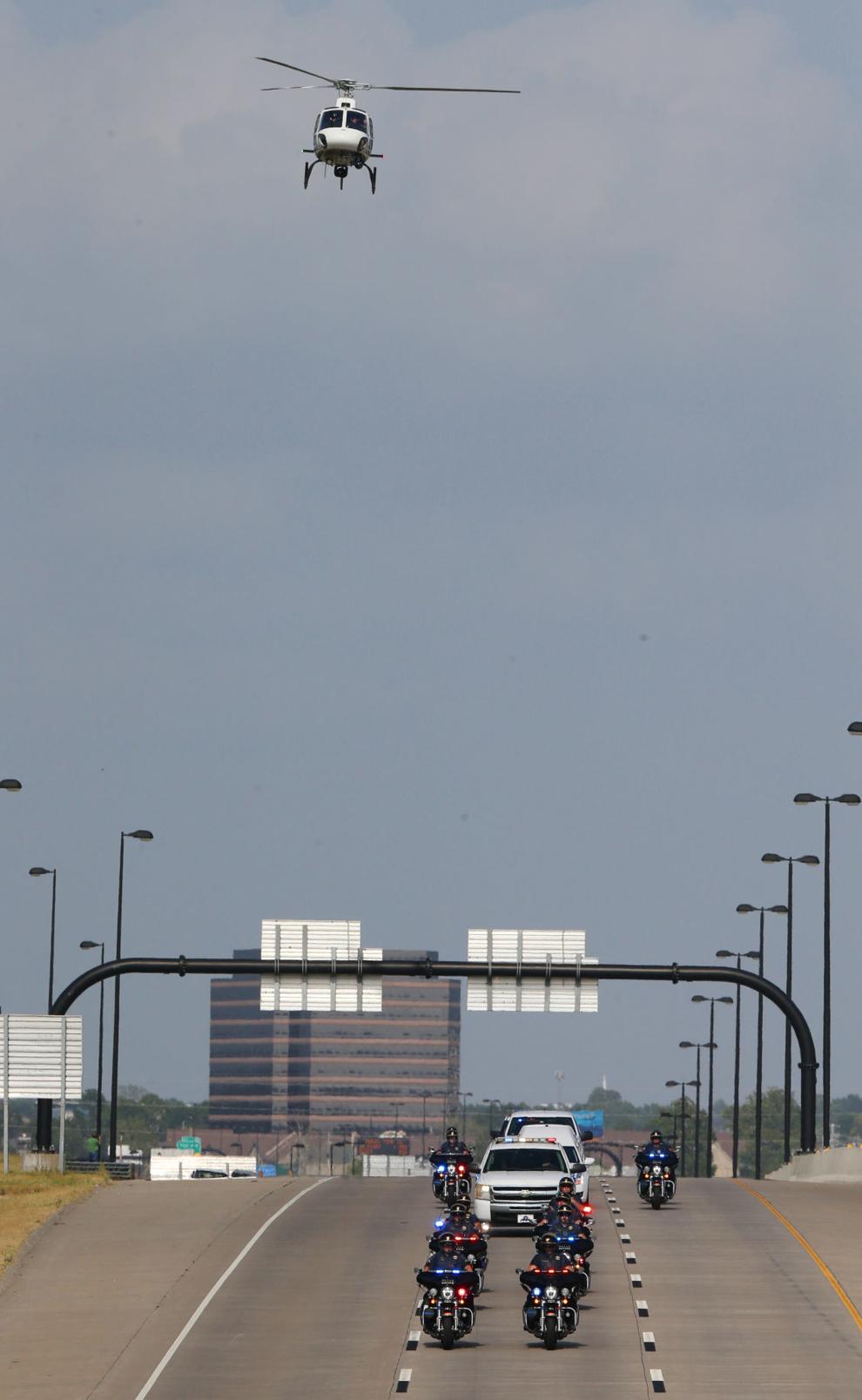 Johnson Transport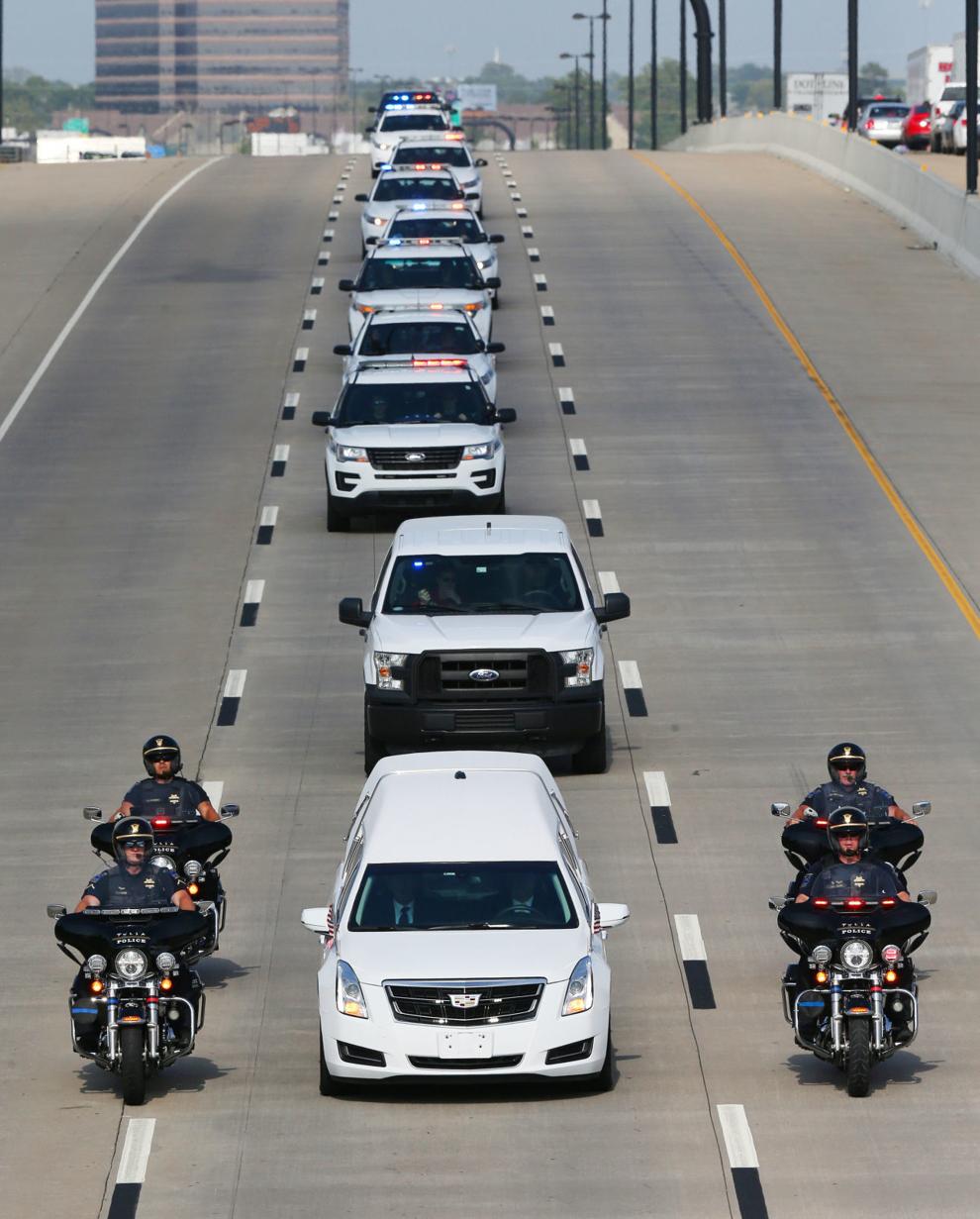 2020-07-02 ne-tpdrally p1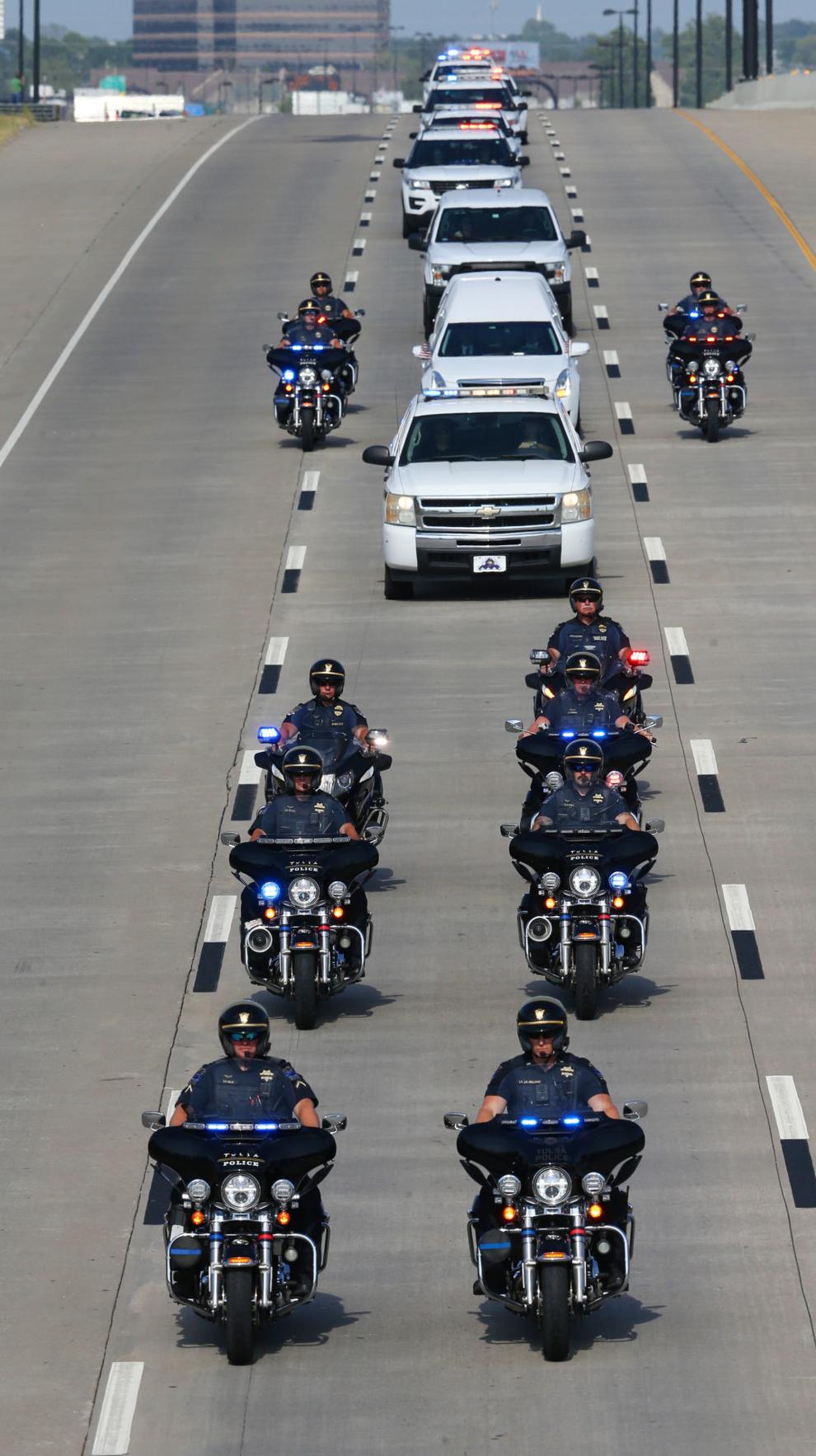 Johnson Transport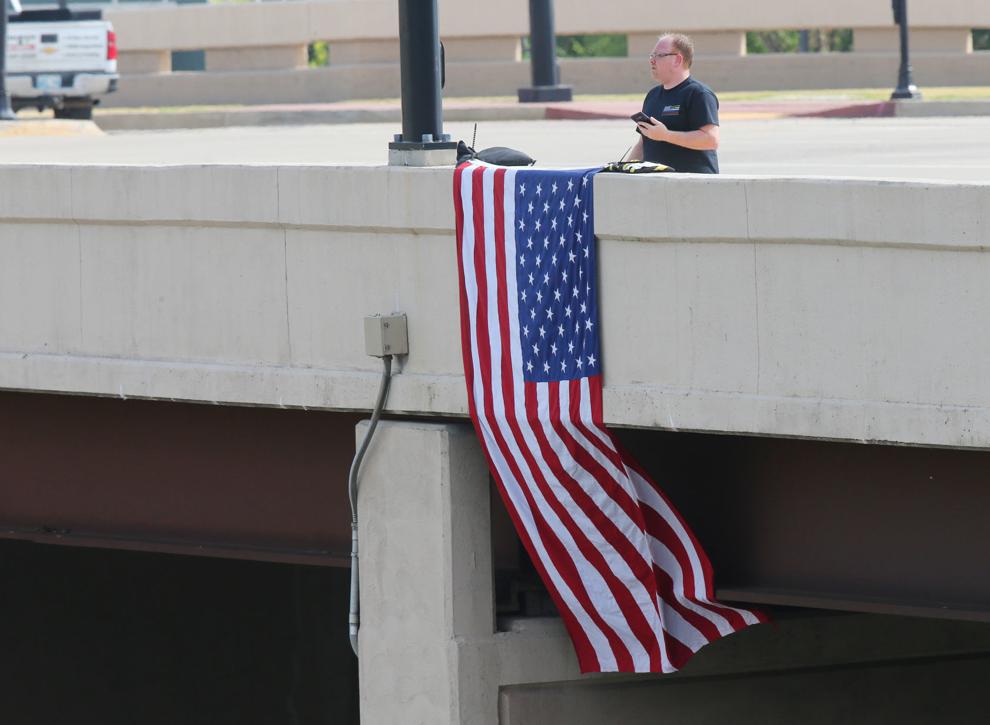 Johnson Transport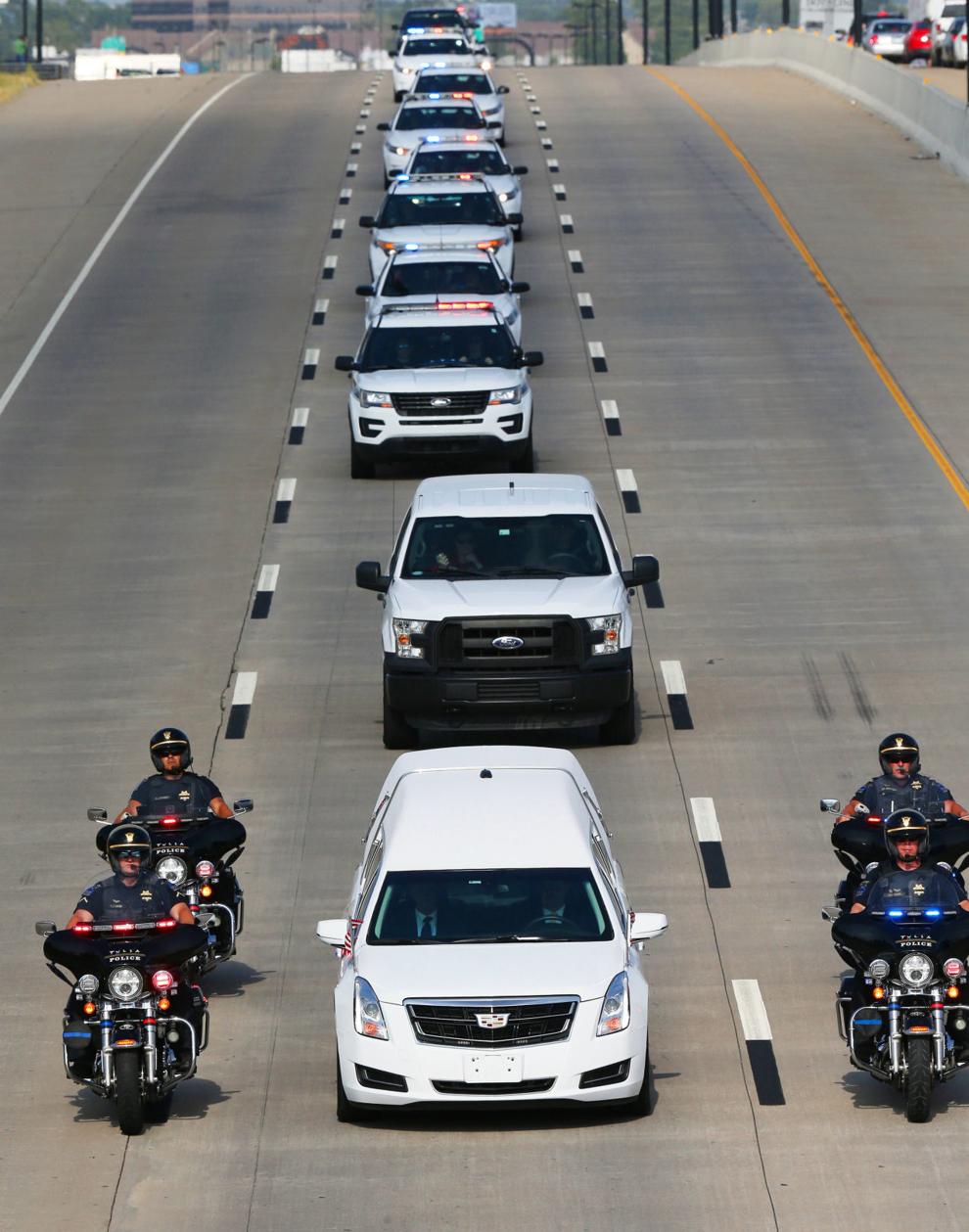 Tulsa Police Sergeant Vigil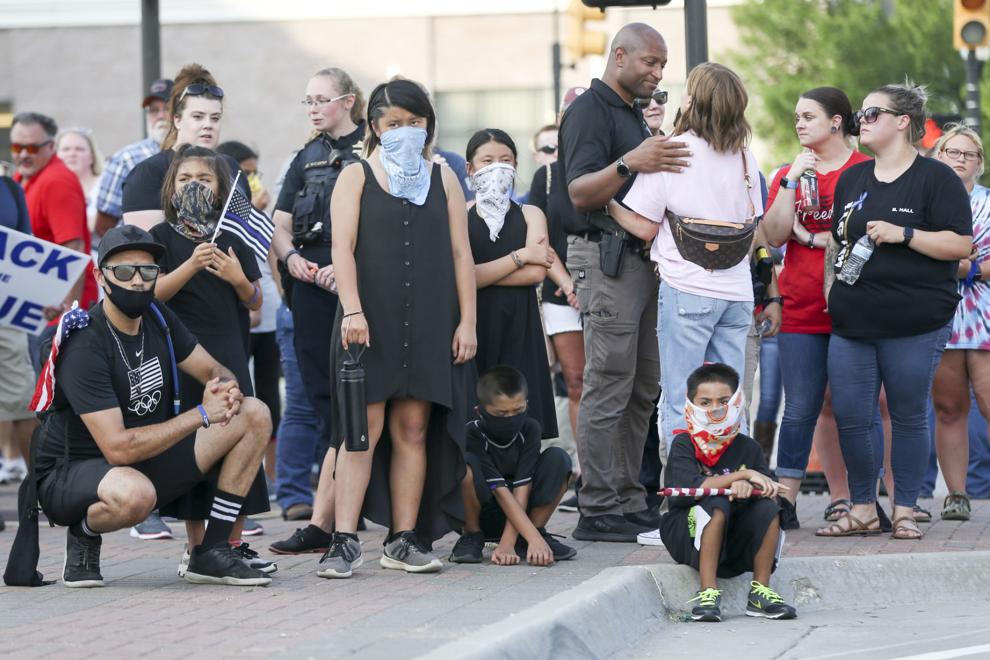 Tulsa Police Sergeant Vigil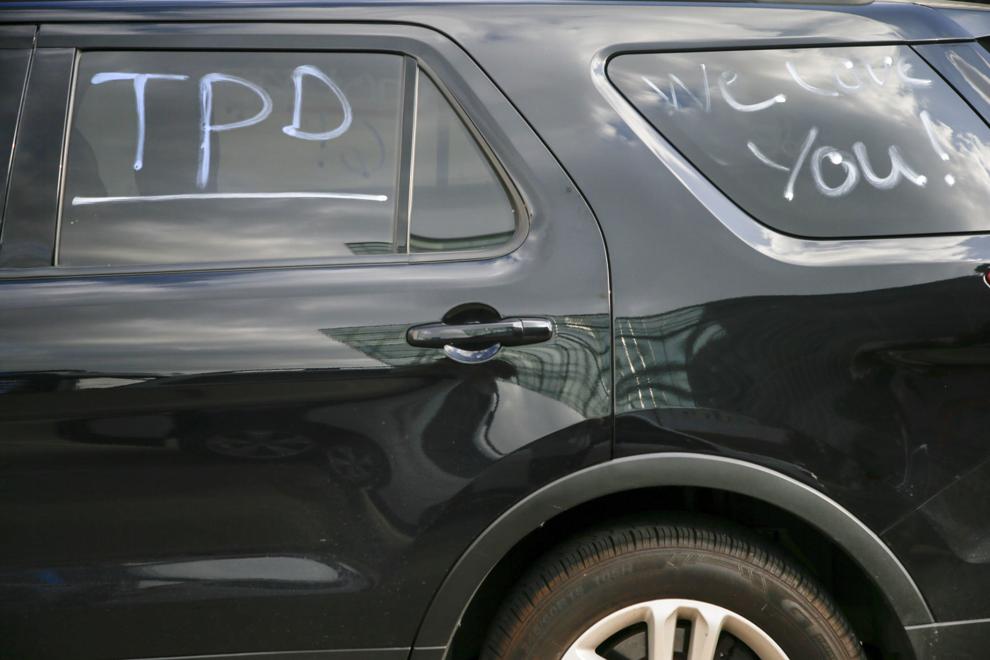 Tulsa Police Sergeant Vigil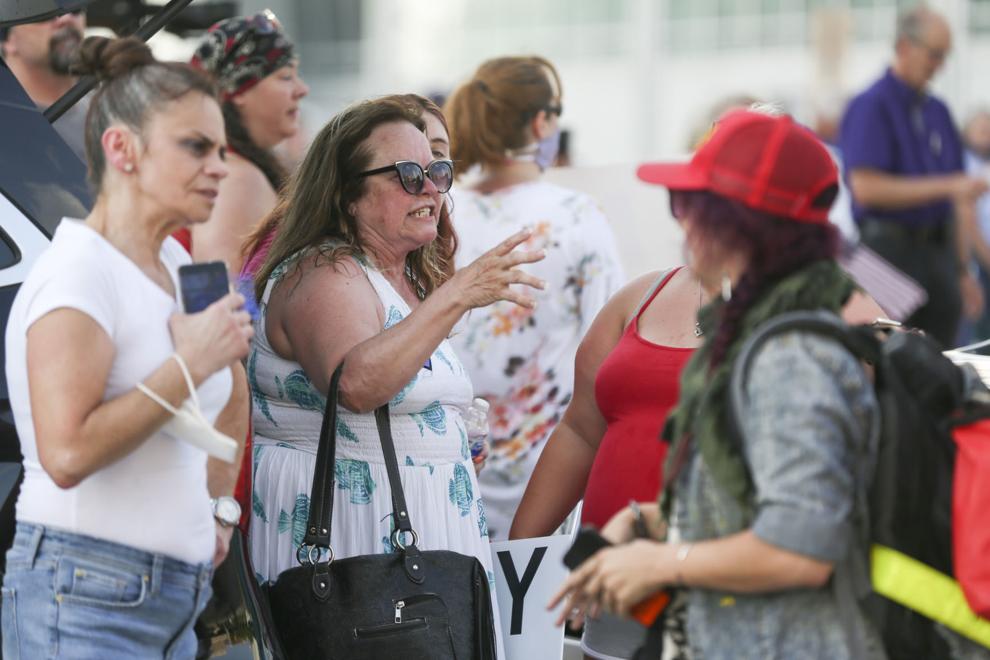 Tulsa Police Sergeant Vigil
Tulsa Police Sergeant Vigil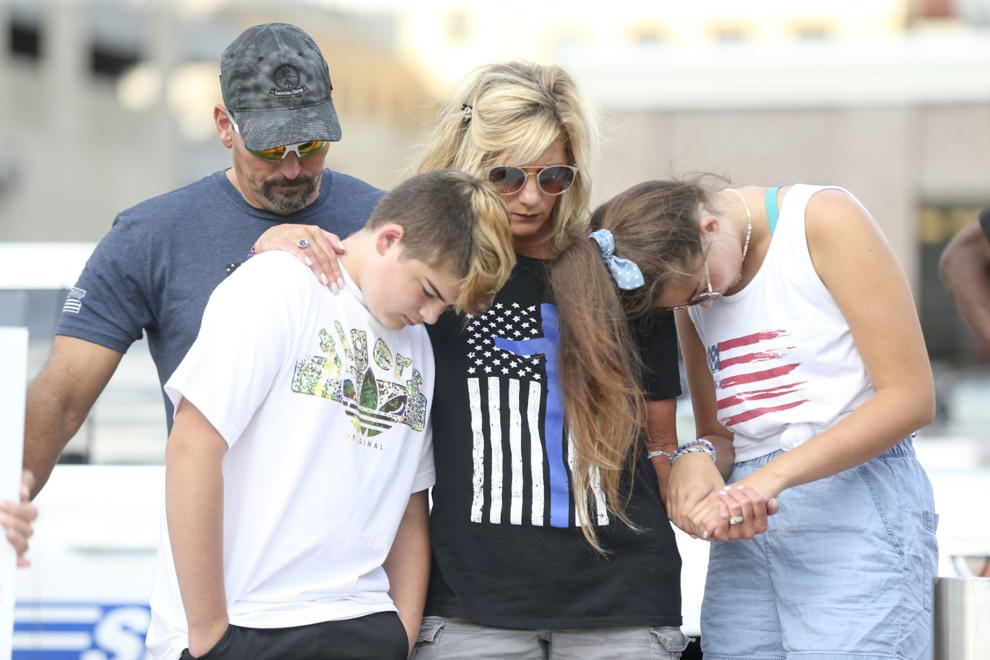 Tulsa Police Sergeant Vigil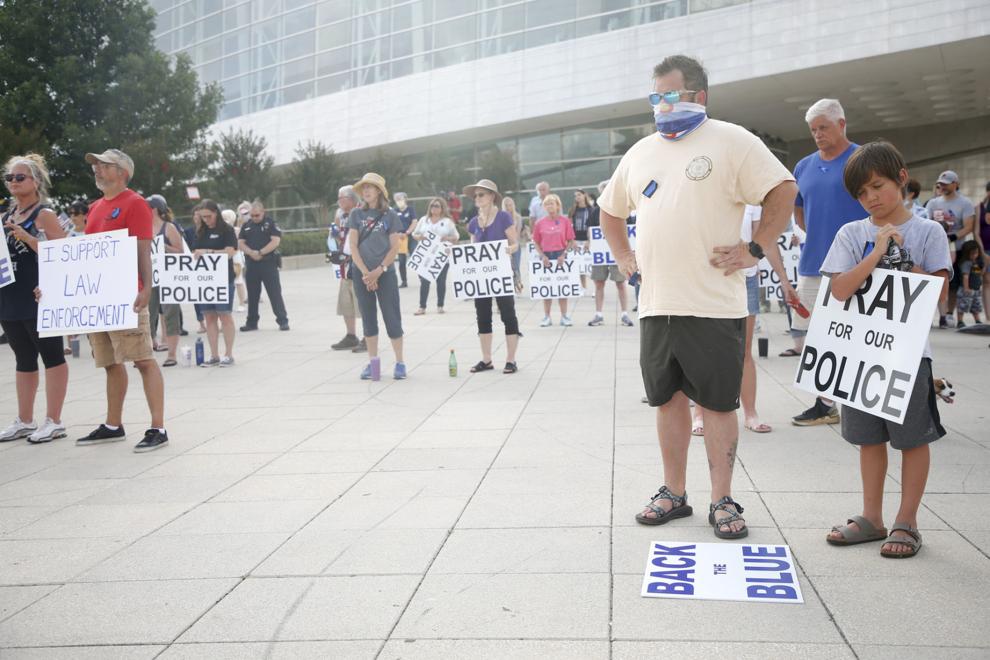 Tulsa Police Sergeant Vigil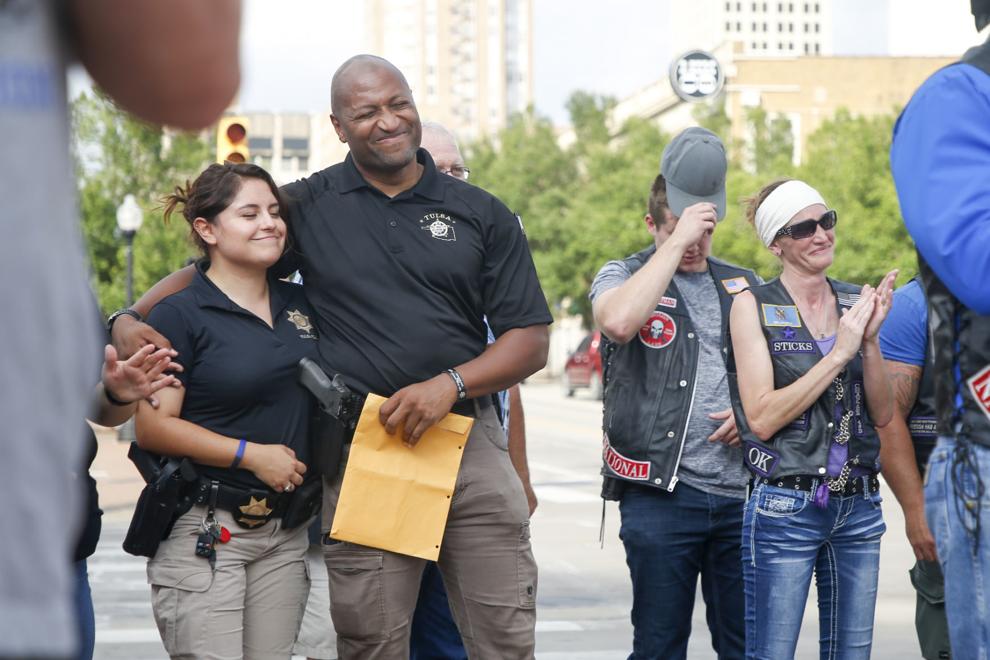 Tulsa Police Sergeant Vigil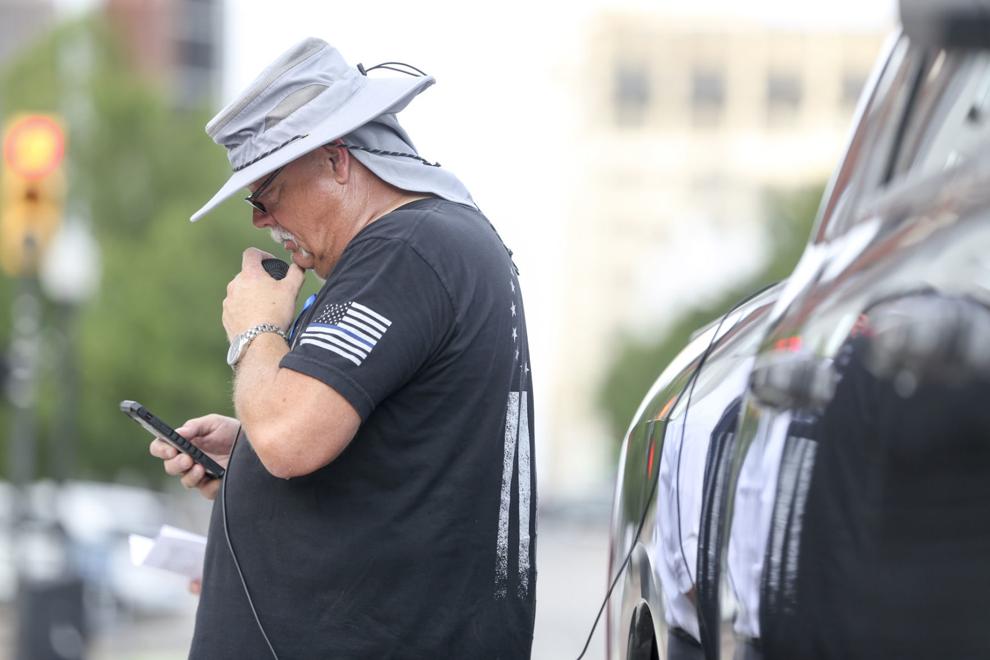 Tulsa Police Sergeant Vigil
Tulsa Police Sergeant Vigil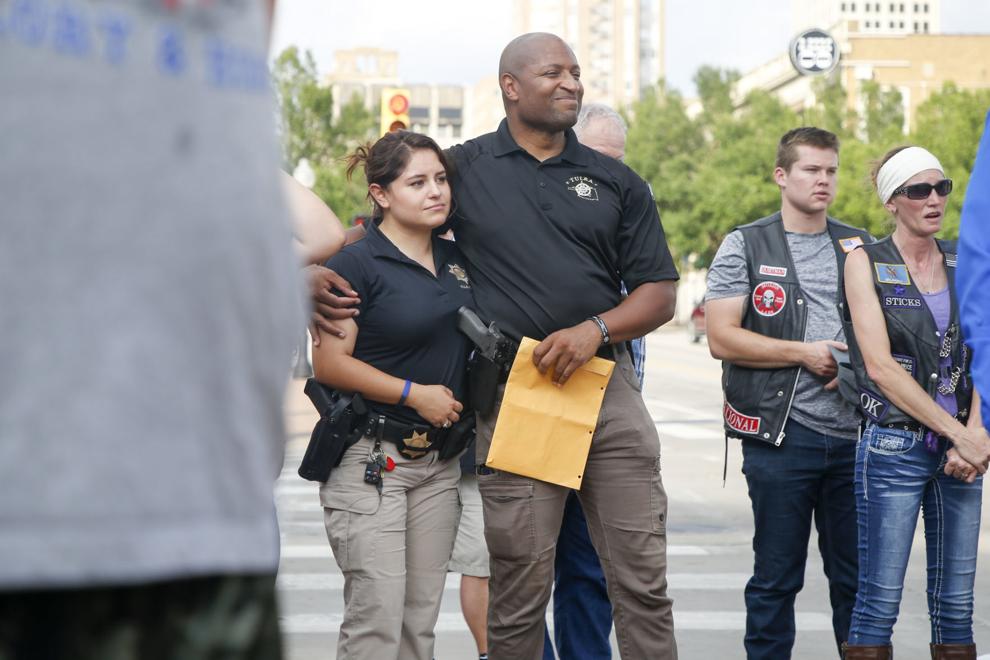 Tulsa Police Sergeant Vigil
Tulsa Police Sergeant Vigil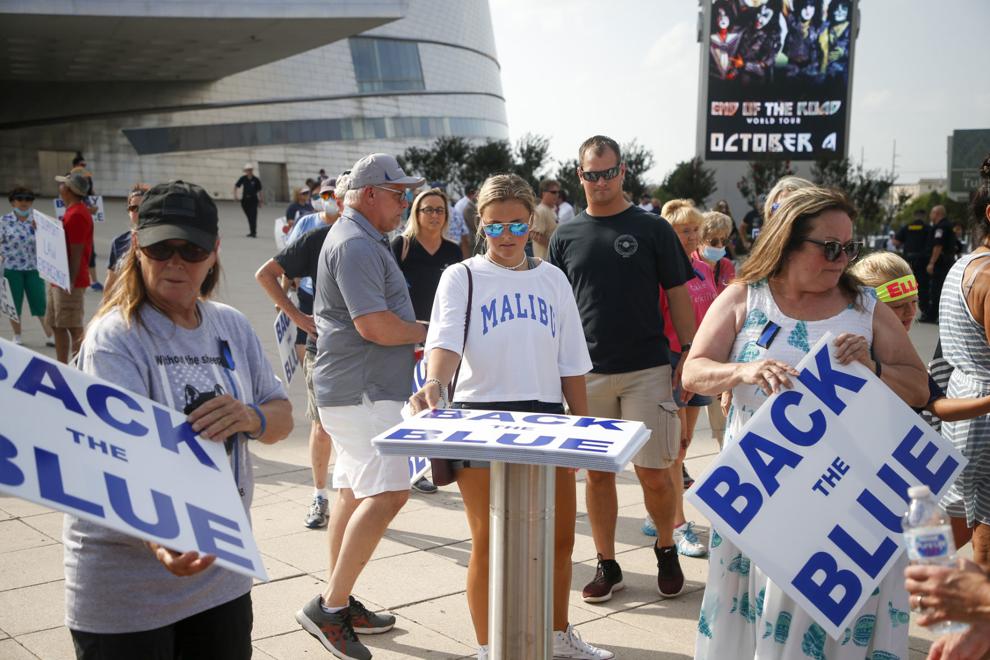 Tulsa Police Sergeant Vigil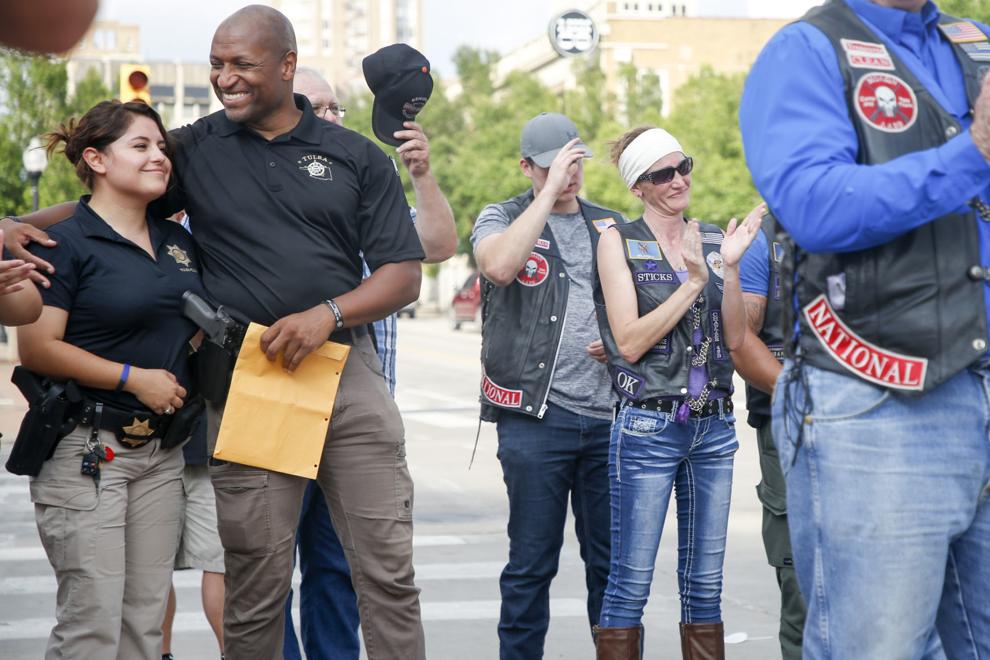 Tulsa Police Sergeant Vigil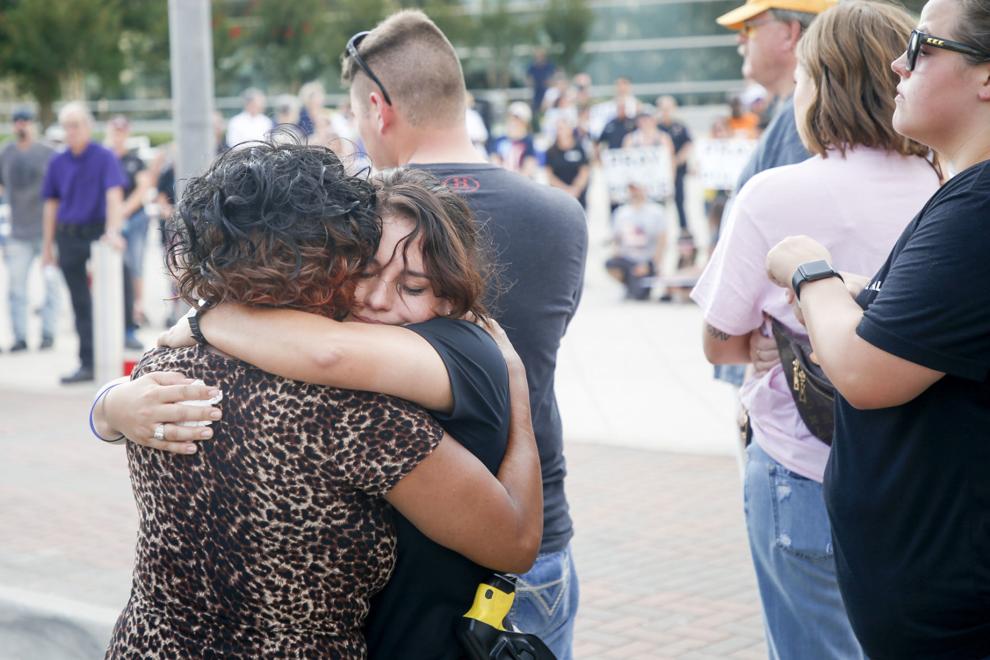 Tulsa Police Sergeant Vigil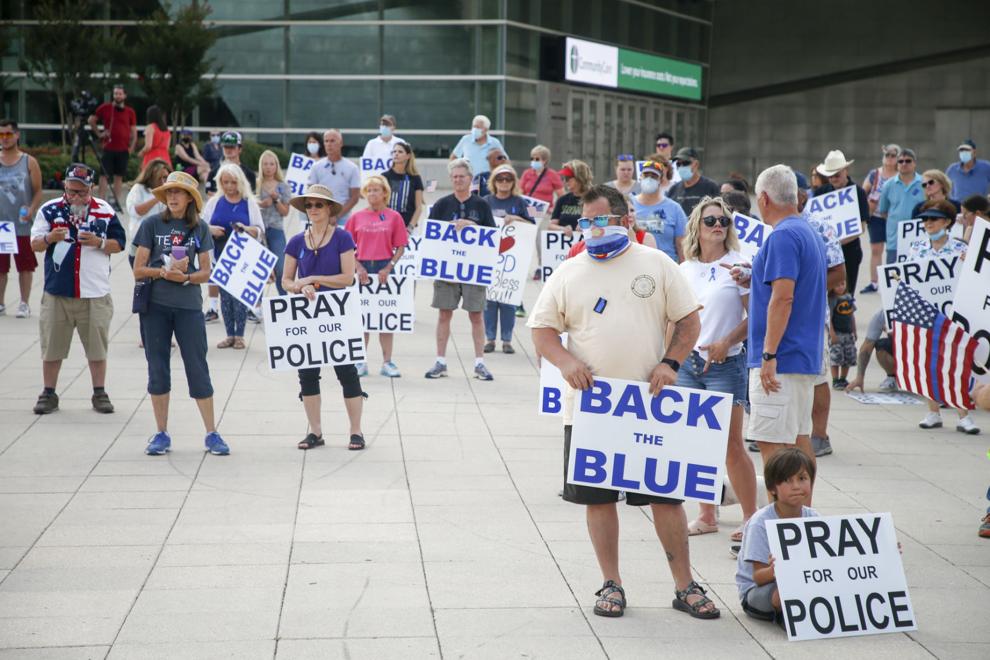 Tulsa Police Sergeant Vigil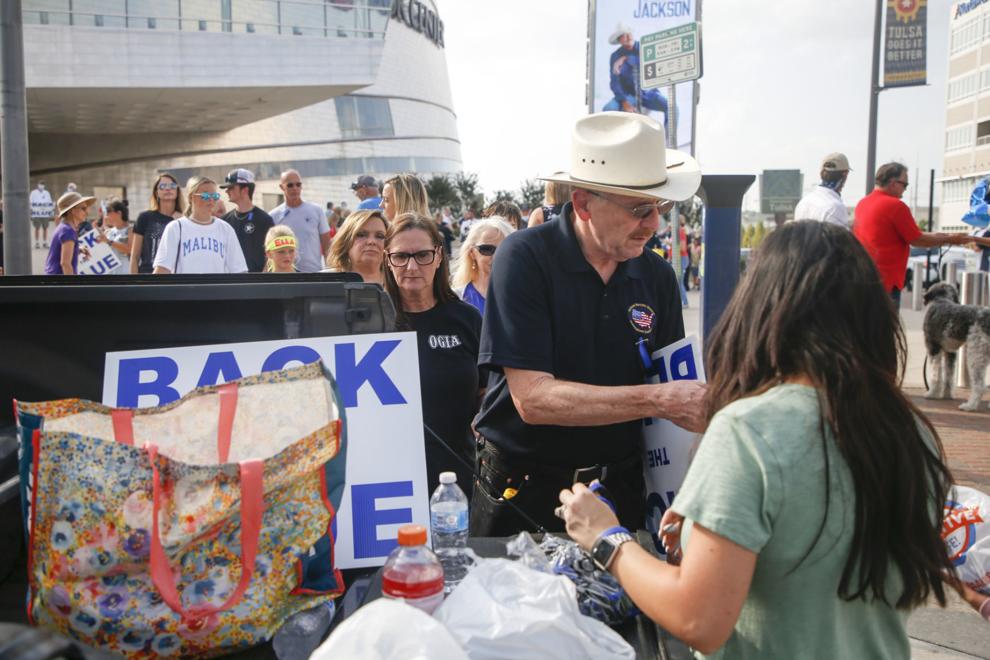 Tulsa Police Sergeant Vigil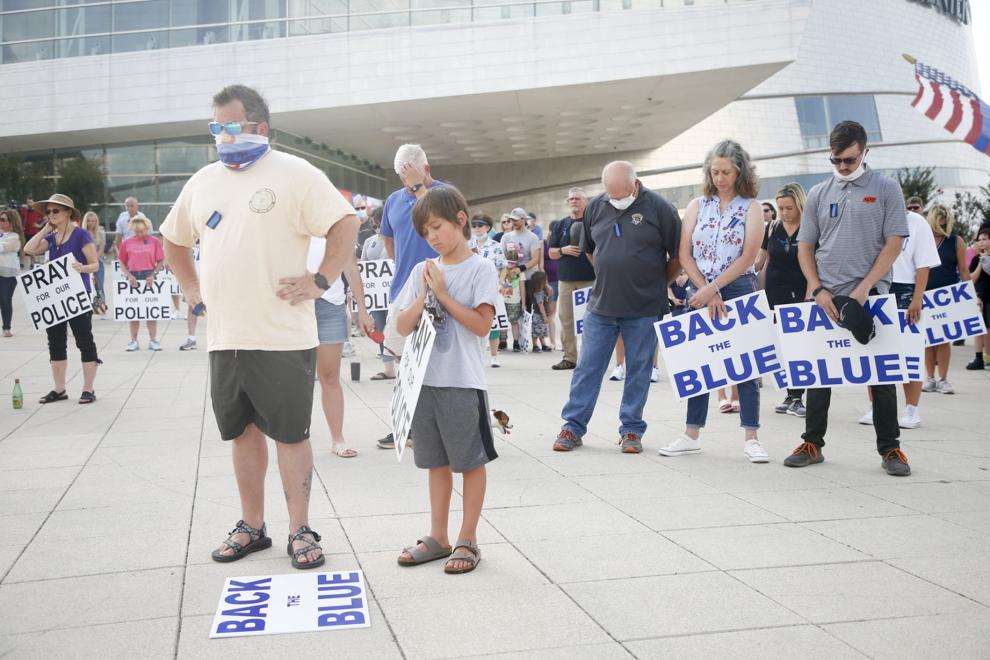 Tulsa Police Sergeant Vigil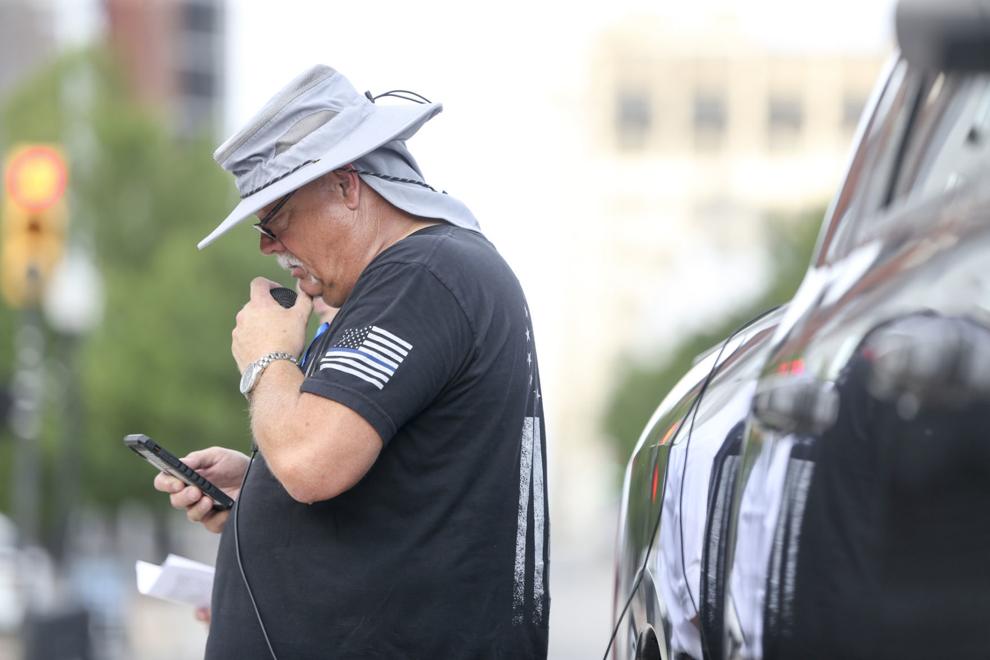 Tulsa Police Sergeant Vigil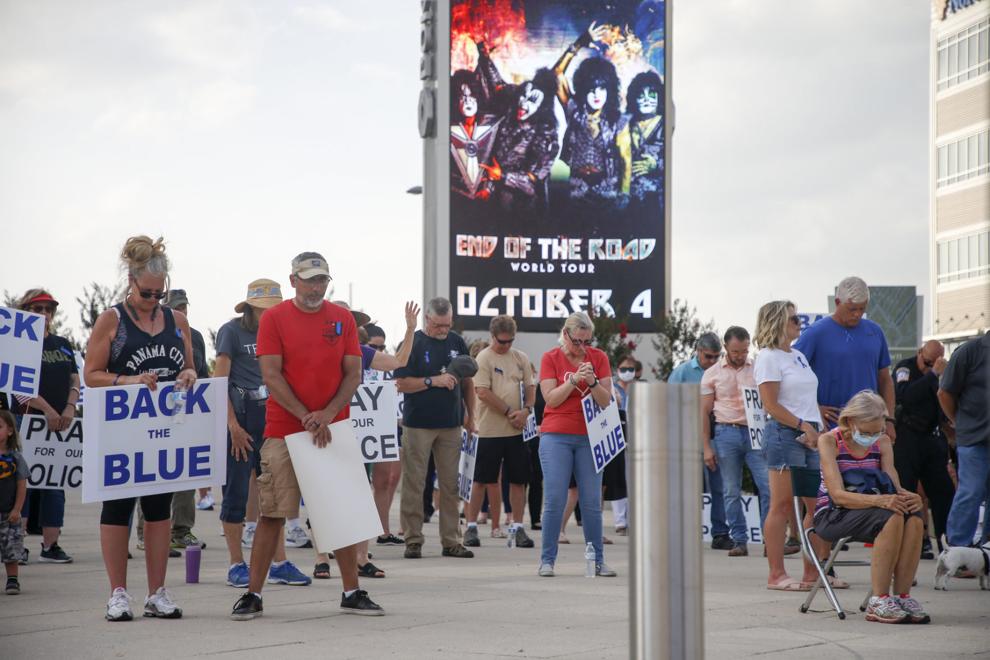 Tulsa Police Sergeant Vigil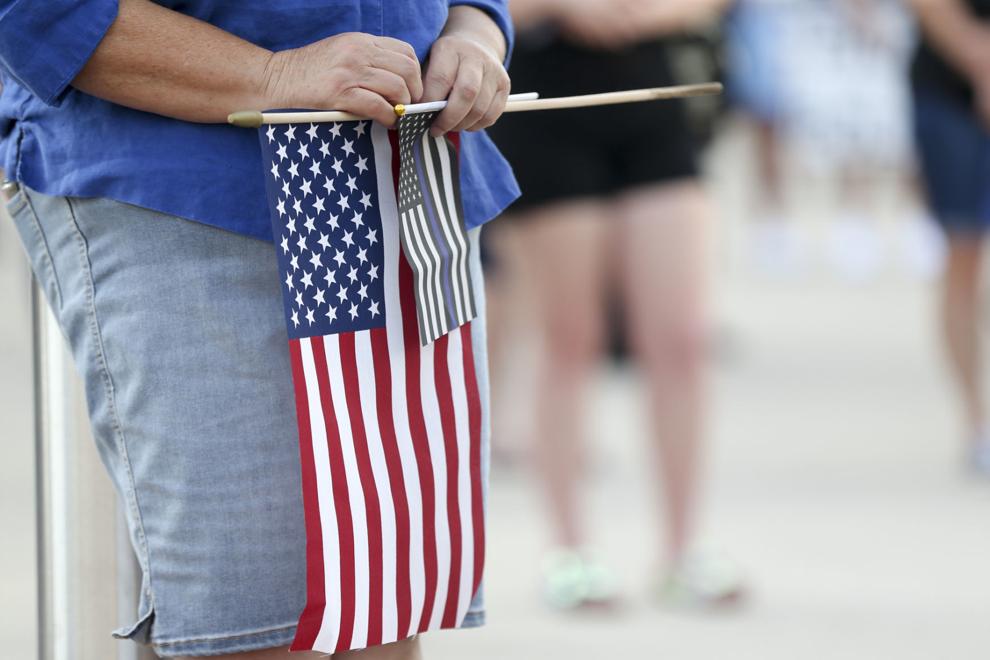 HIDE VERTICAL GALLERY ASSET TITLES
Stetson Payne
918-732-8135
stetson.payne
@tulsaworld.com
Twitter:
@stetson__payne