Police Chief Wendell Franklin is well aware that the tweet he posted Monday has drawn a fair amount of attention on social media, and he's fine with that.
"The intention for that tweet was to do exactly what has taken place, and that is to bring attention to what is taking place in Tulsa with our violent crime," Franklin said Tuesday. "I did not feel that the media release that we made earlier was strong enough.
"I told that to our communications unit, and so ultimately I just decided, you know, I think if I put a tweet out there that is kind of spicy, then it is going to elicit a response from people, and it has."
More than 100 shots were fired in the City's latest homicide on Saturday night. Last night more than 60 shots were fired at a shooting scene. Surely protesters are organizing against such violence!! Without much fanfare and limelight @TulsaPolice has been working the problem.

— Tulsa Police Department Chief Franklin (@TPD_Franklin) July 26, 2021
Franklin said Tuesday that there have been more than 20 shootings in Tulsa since July 4.
"All it takes is one person to be in the wrong place at the wrong time and step in front of one of these rounds being fired or to be sitting in their living room and catch a stray round to the back of the head," Franklin said.
"We just can't have that. What we are seeing from these shooters, they are very brazen. They don't care, and again, nothing has been done. No one has brought any attention to it."
Much of the response to Franklin's tweet, in the form of "likes" and comments, was positive. But critics of the tweet, like Amy Hendrix, said all Franklin's message had done was to sow more dissension in the community.
"I'm just trying to understand how you thought this was a good tweet? You serve the community. Stop being divisive, and start being a leader. Listen to your community, lead with humility and empathy, and do better. This does nothing but create more discord."
Teresa Burkett (@TulsaTeresa), a local attorney and member of multiple city boards and committees, described Franklin's remarks as tone deaf and unhelpful.
"Oh, please be more sensitive, Chief Franklin. When we had protests in Tulsa, it was over a police murder of an unarmed black man. It was a specific grievance. This kind of comment is tone deaf, unhelpful. The protests were justified and mostly peaceful. They were born of injustice."
Jennifer Harmon shared Franklin's concern about the community's lack of outrage over the shootings.
".@TPD_Franklin that part! Where's community outrage!"
The police chief said he doesn't believe his tweet was divisive or that it would hurt his ability to bring the community together to fight crime.
"I have received text messages and emails. I even had someone come to the chief's office wanting to work together in response to this," Franklin said.
Asked whether he meant to diminish the importance of last year's protests against police violence when he wrote, "Surely protesters are organizing against such violence!!," Franklin repeated that his words were meant to bring awareness to what is happening on Tulsa's streets.
"That's it," he said. "The media is quick to criticize law enforcement if there is a controversial shooting that takes place in law enforcement, but if violence is taking place in our streets, in those places where violent crime normally takes place, people don't seem to care about that.
"The media doesn't seem to care about that. But I guarantee you, if a shooting took place at 21st (Street) and Utica (Avenue) at 12:30 in the afternoon, I'll bet that would make the headlines, and that is what I am trying to address."
The city of Tulsa briefly "liked" Franklin's tweet Monday night. City officials said Tuesday that that was done unintentionally and that the "like" was removed promptly after the city became aware of it.
Mayor G.T. Bynum, meanwhile, indicated that he had no problems with Franklin's tweet.
"My concern is that 60 to 100 rounds are being fired in Tulsa neighborhoods by those with a demonstrated disregard for human life," Bynum said in an email.
Asked whether Franklin's tweet advances the city's stated goal of building trust and cooperation between the police and the residents they serve, Bynum said that trust is built by making Tulsa safer and "by people seeing that the officers who protect them care about them."
"I am thankful I have a Police Chief who is outraged when Tulsans' lives are put in danger by killers," Bynum said.
Franklin, by the way, writes his own tweets.
"Yeah, and I am probably not very good at it, but yes I do," he said.
Tulsa Police Chief Wendell Franklin's first year
Faith and Blue Weekend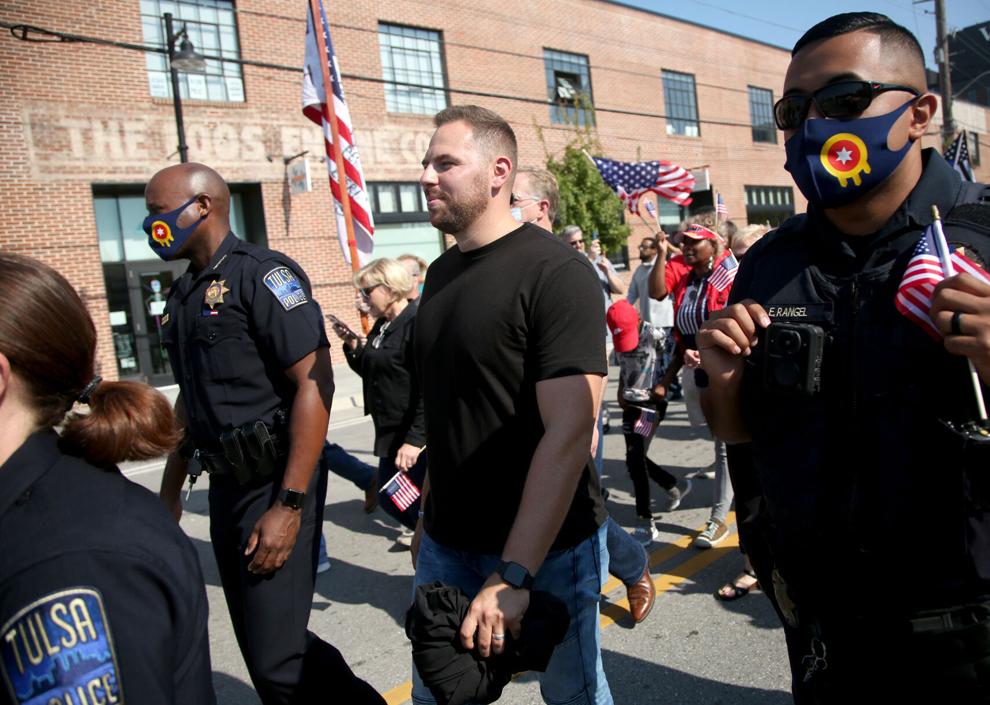 TPD NEWS CONFERENCE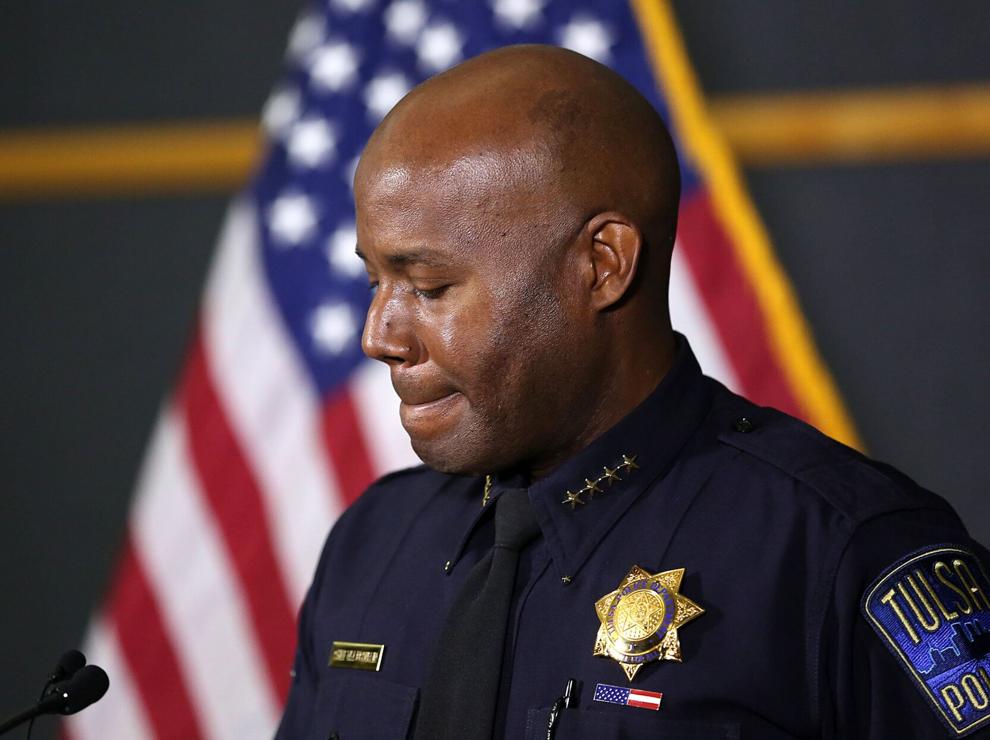 TPD Video news conference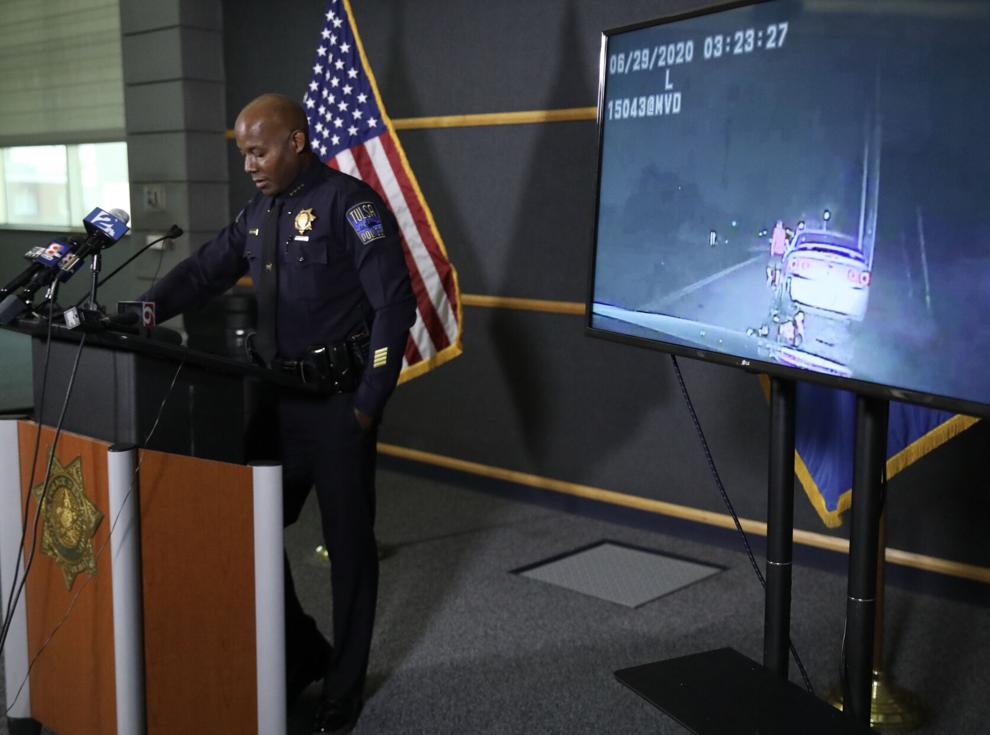 Tulsa Police Chief Wendell Franklin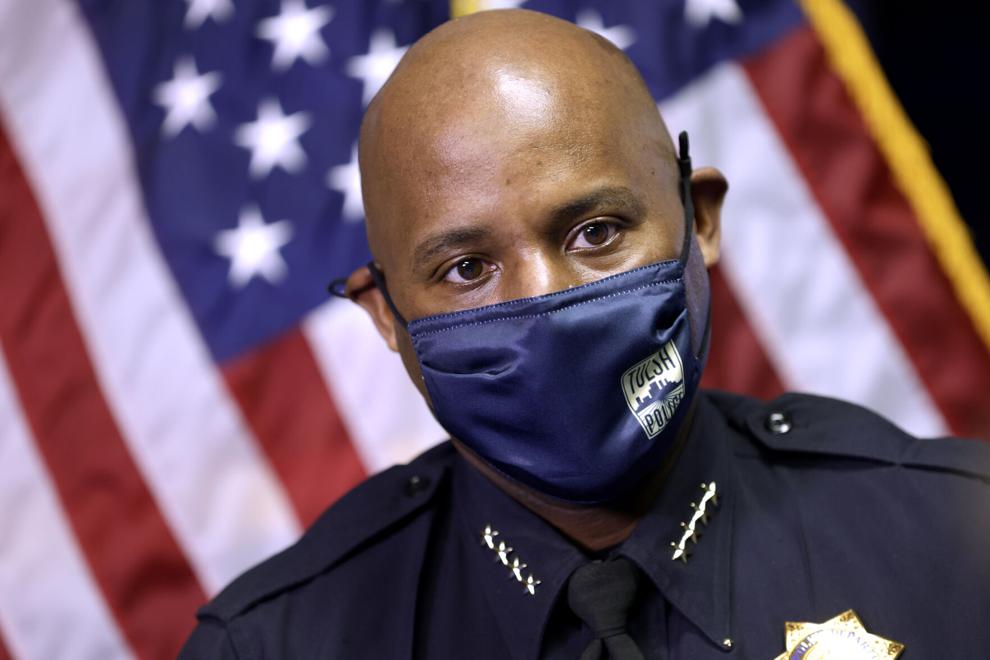 Tulsa Police Chief Wendell Franklin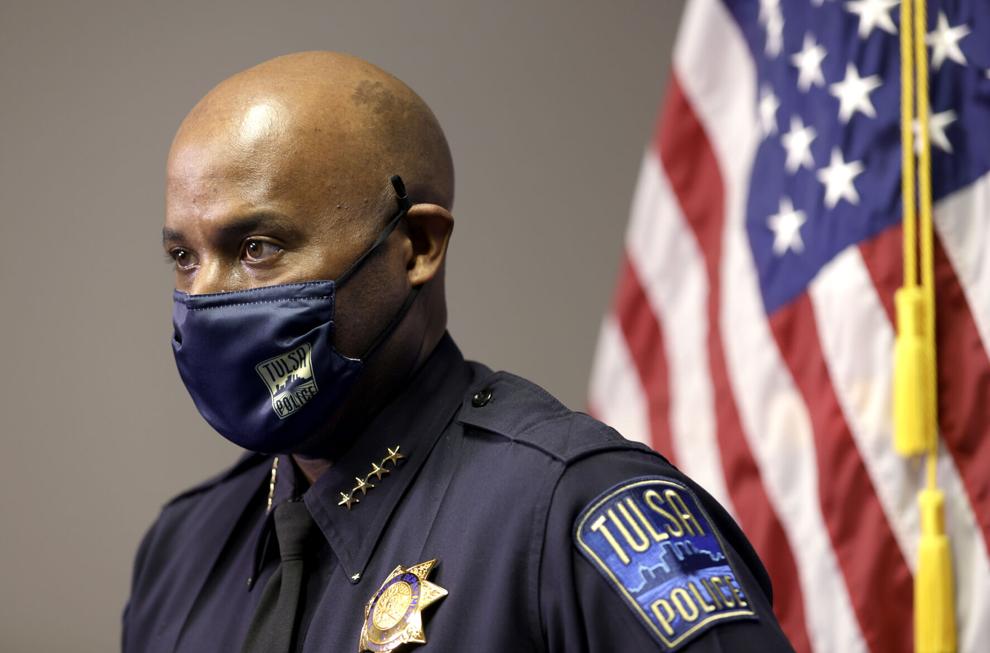 Press Conference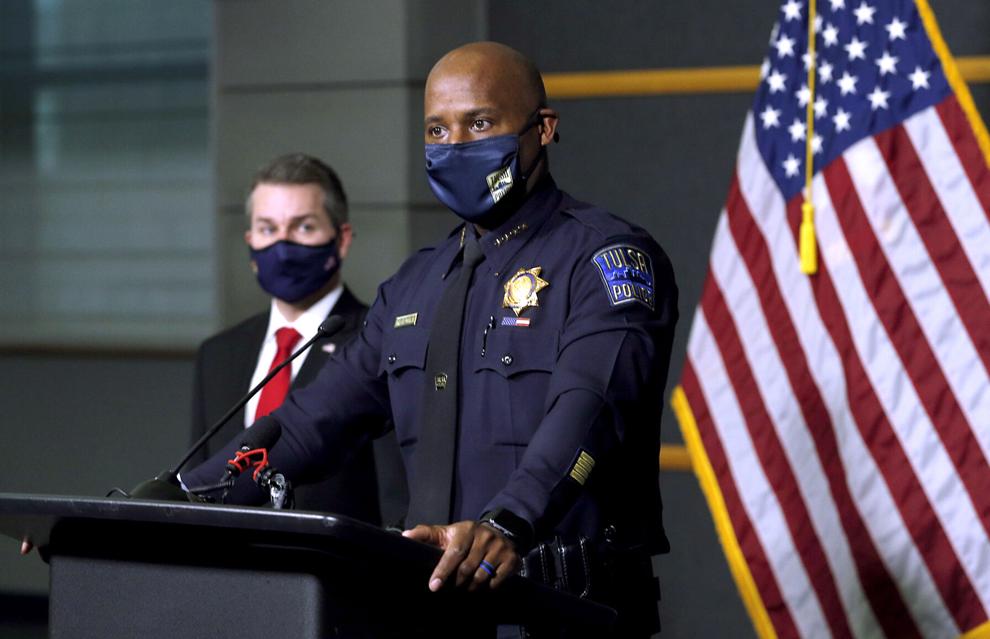 Faith and Blue Weekend
HOUSE RACE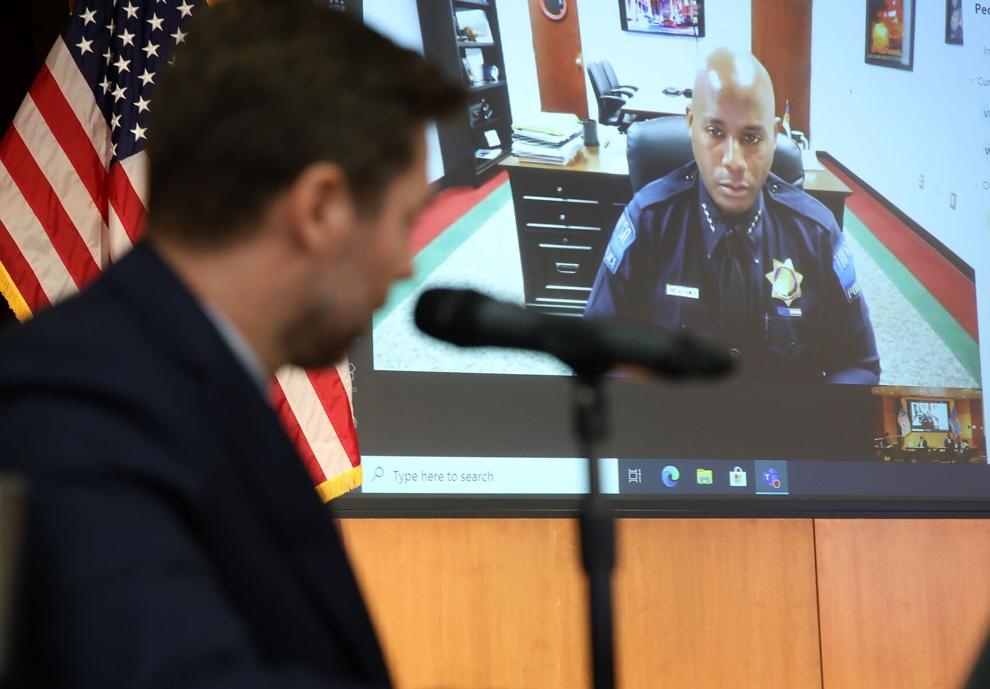 Tulsa Police Chief Wendell Franklin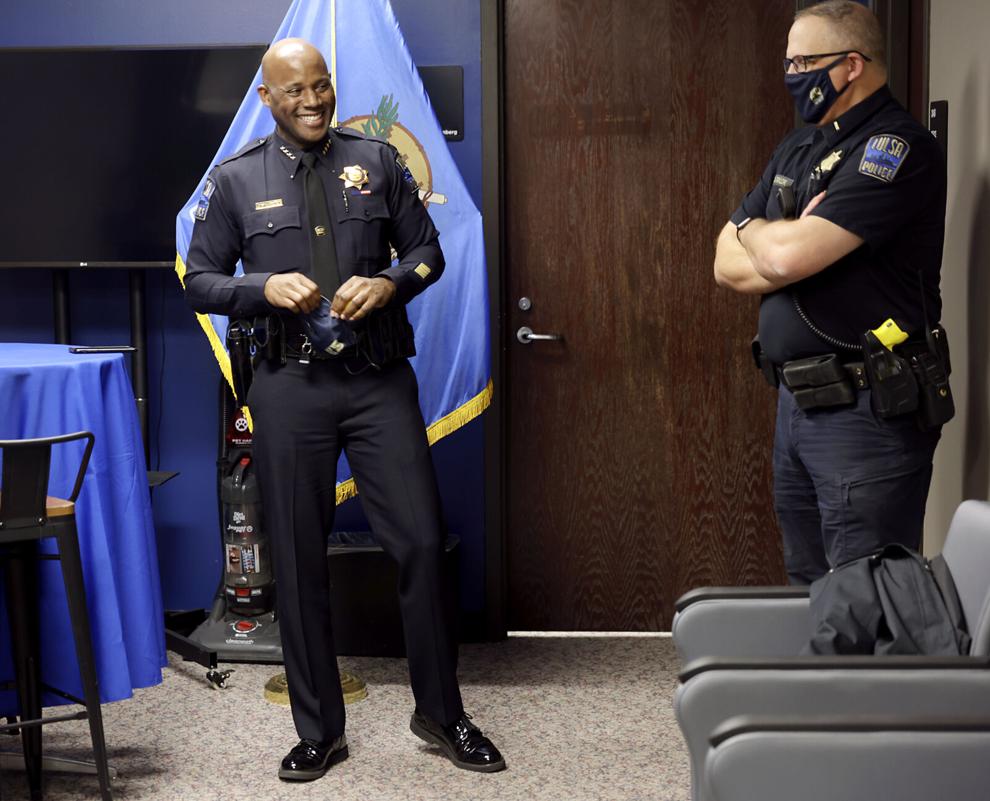 Covid Update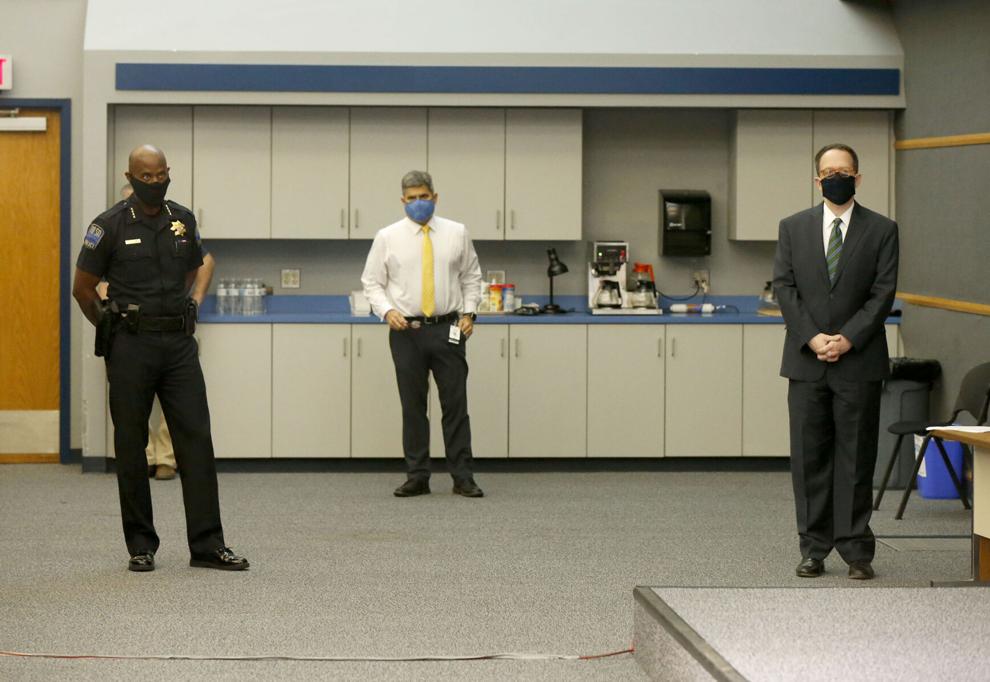 Fundraiser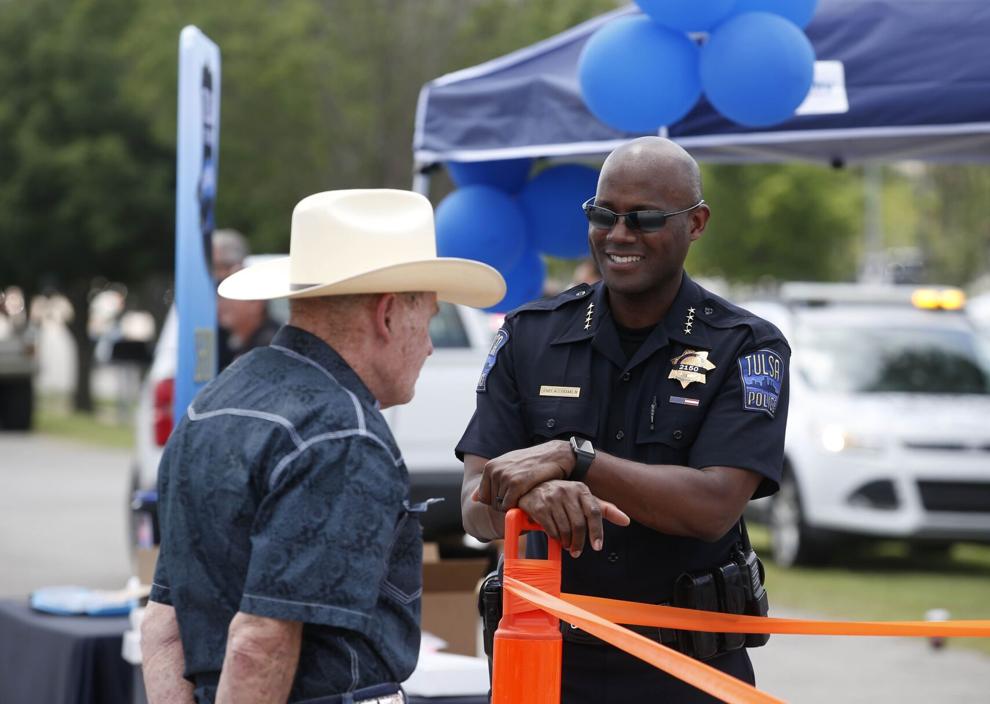 OFFICER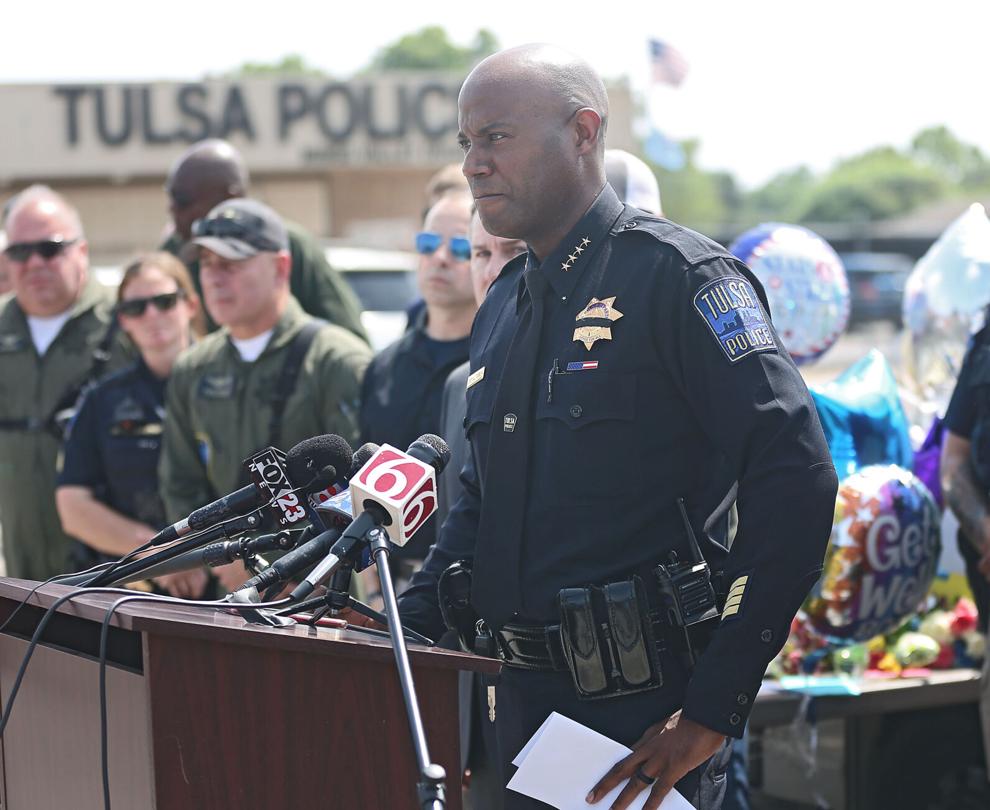 OFFICERS SHOT
OFFICER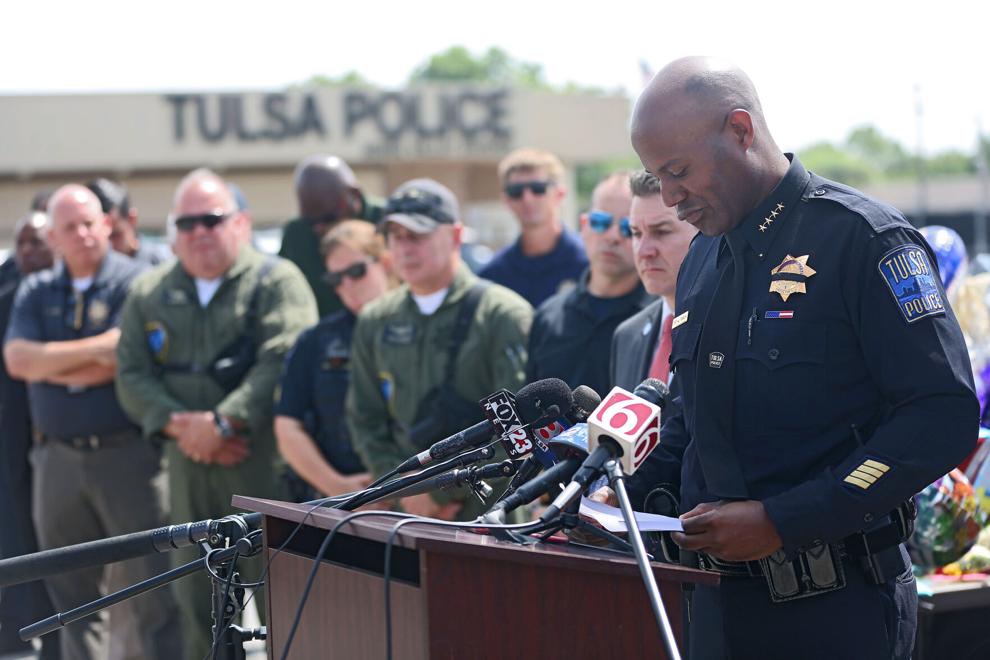 OFFICER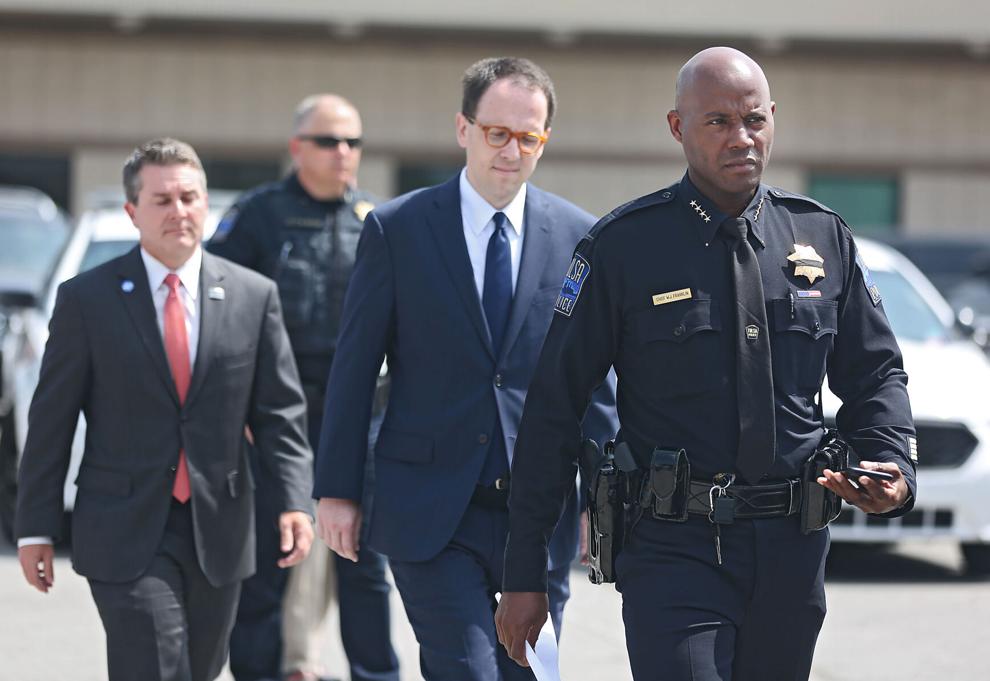 OFFICERS SHOT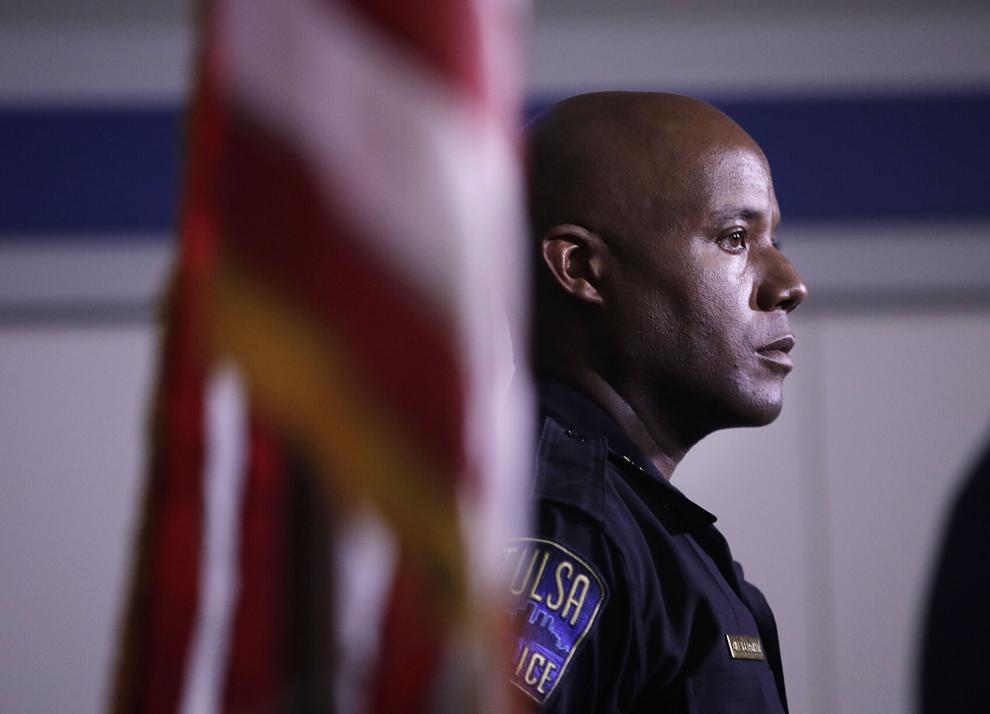 OFFICERS SHOT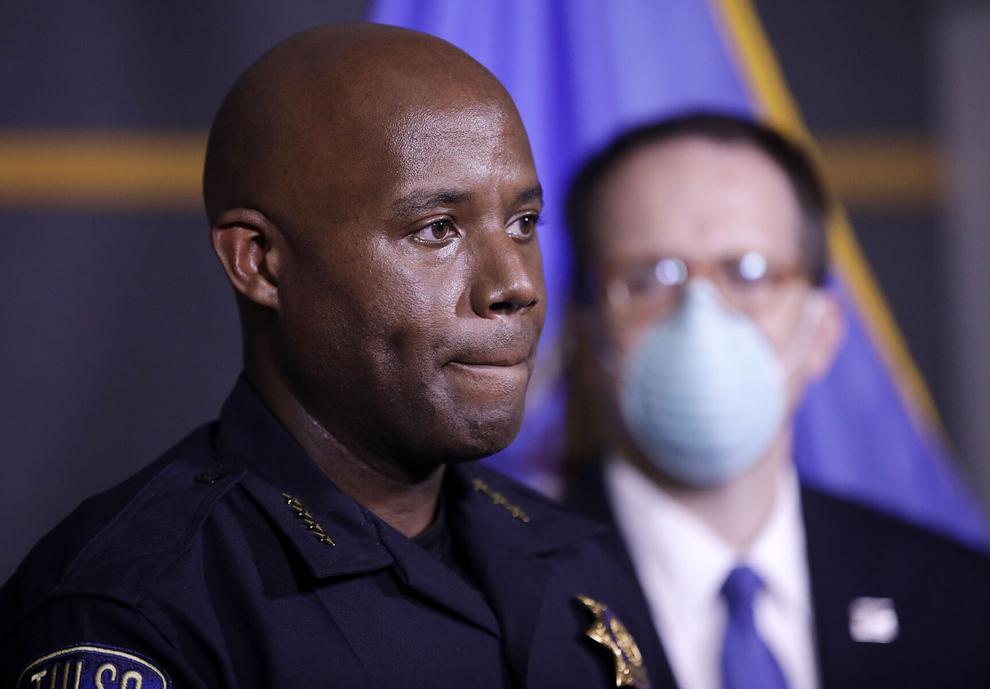 OFFICERS SHOT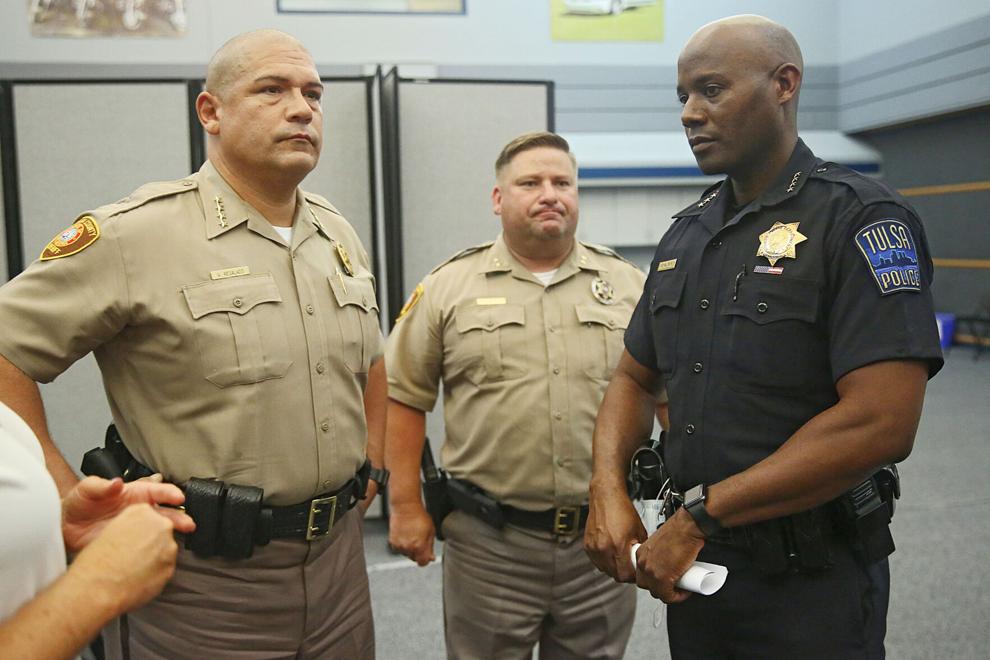 #WeCantBreathe Press Conf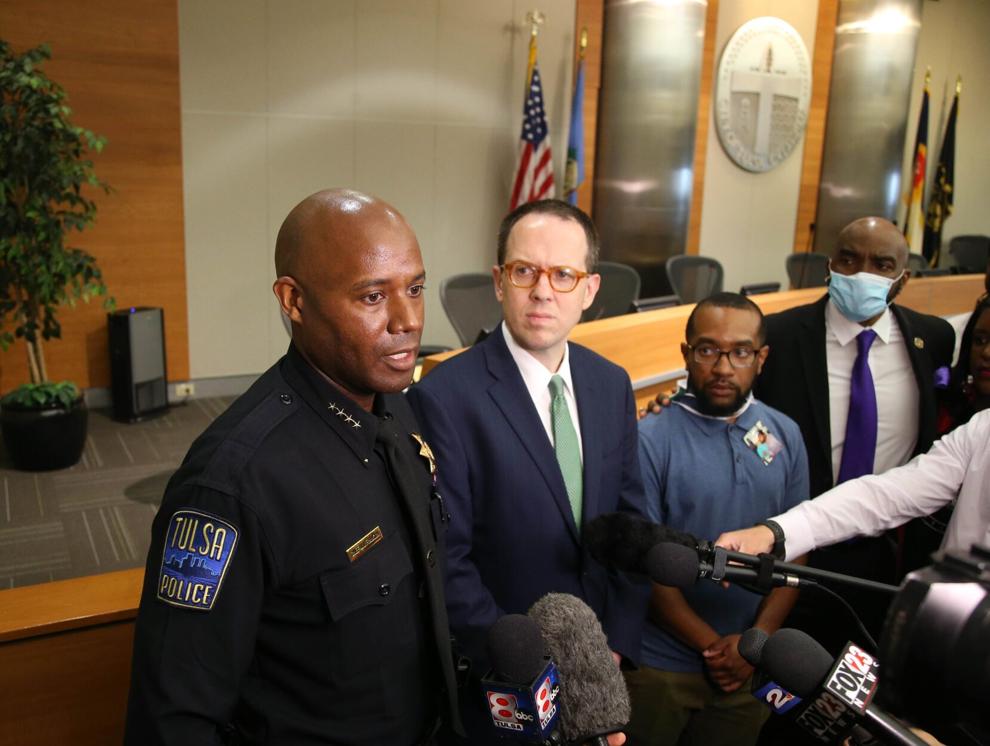 #WeCantBreathe Press Conf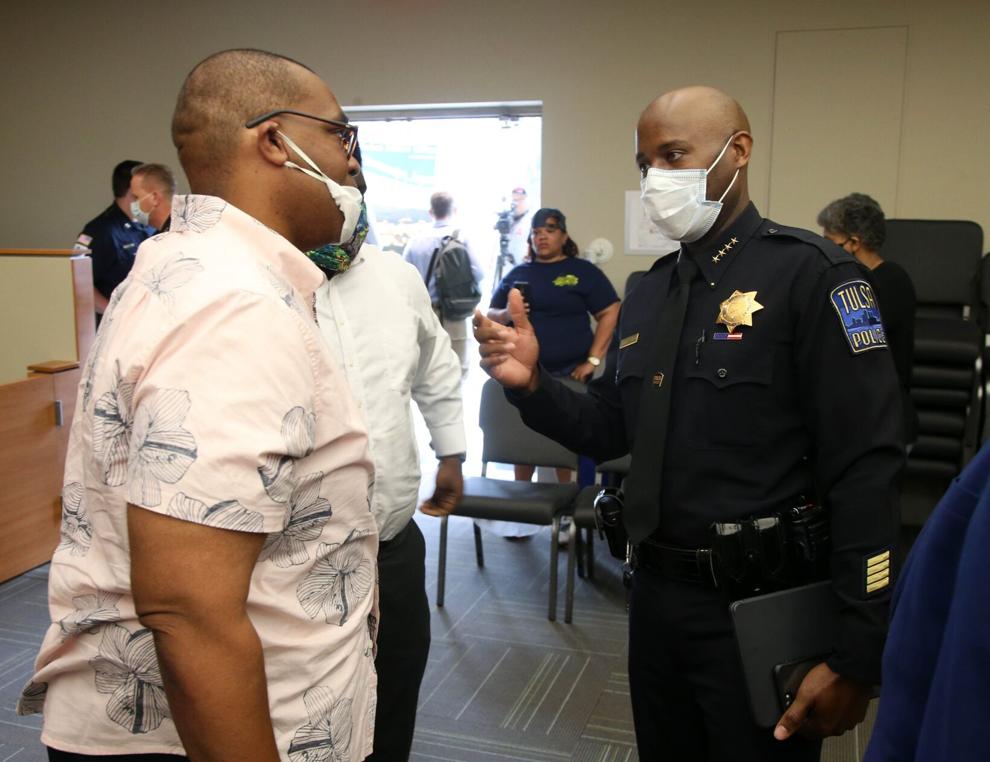 massacre commemoration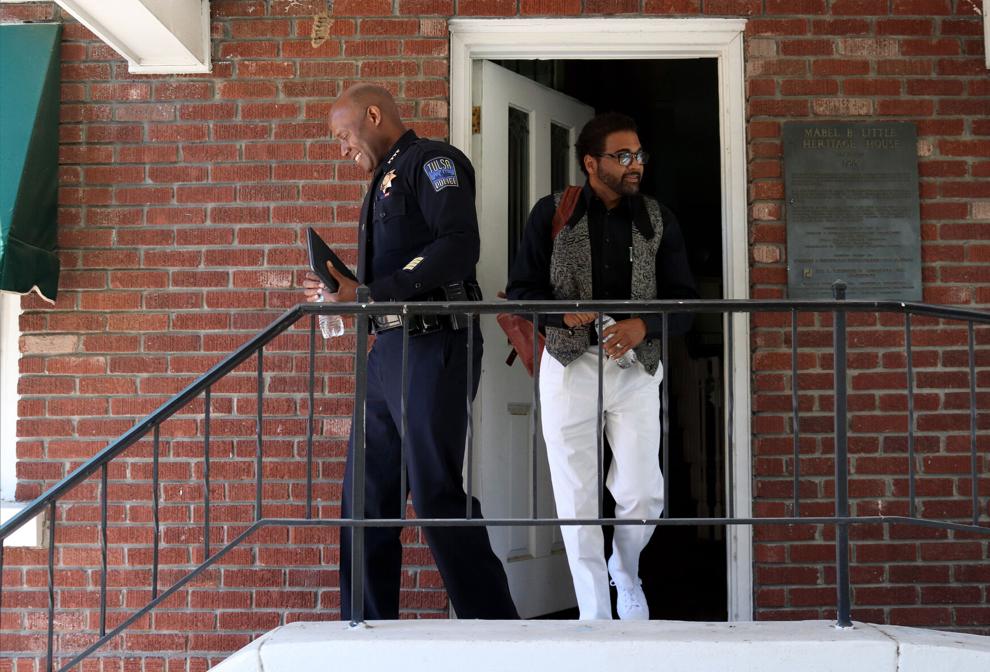 CV Local Update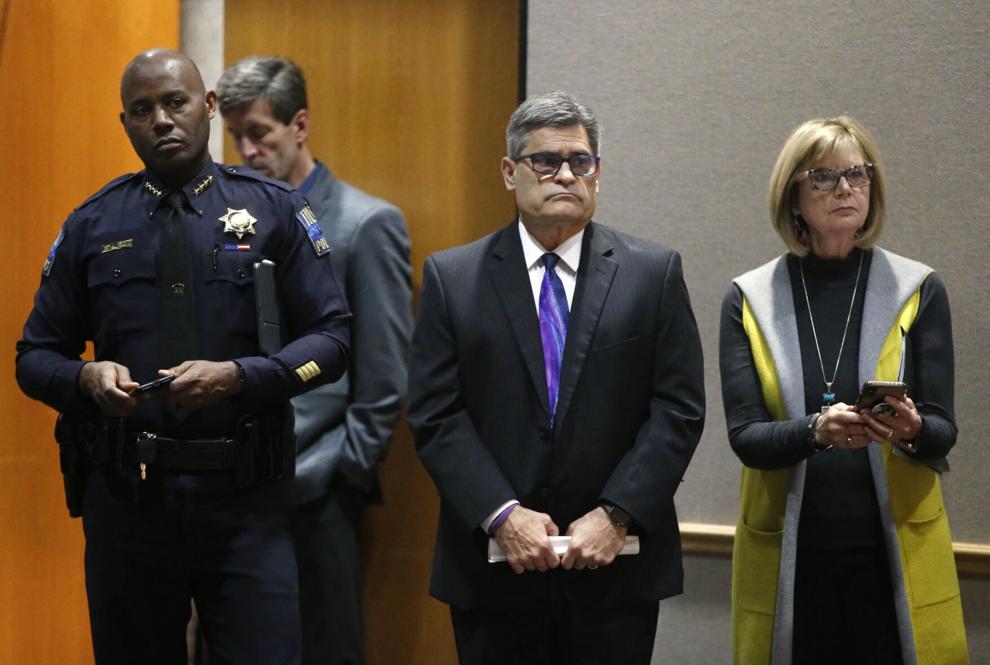 Above & Beyond Awards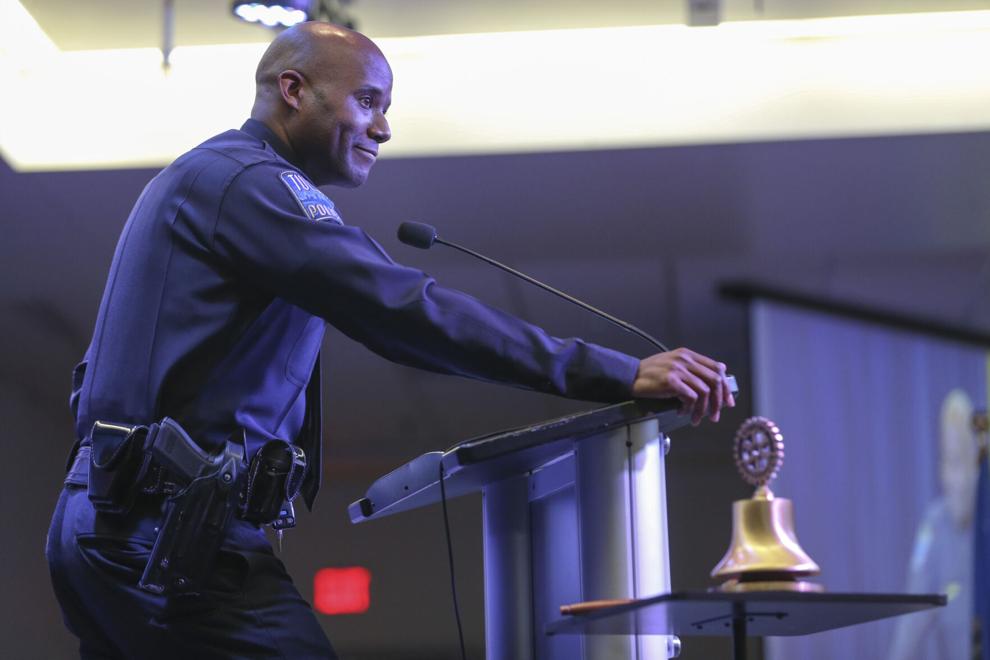 TPD Chief reads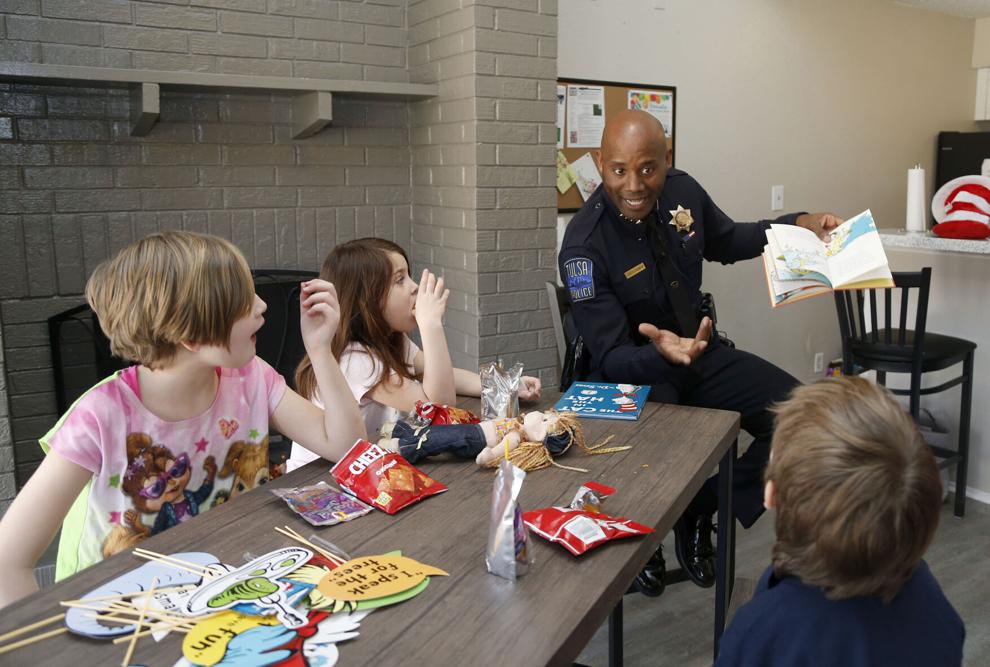 TPD Chief reads
TPD Chief reads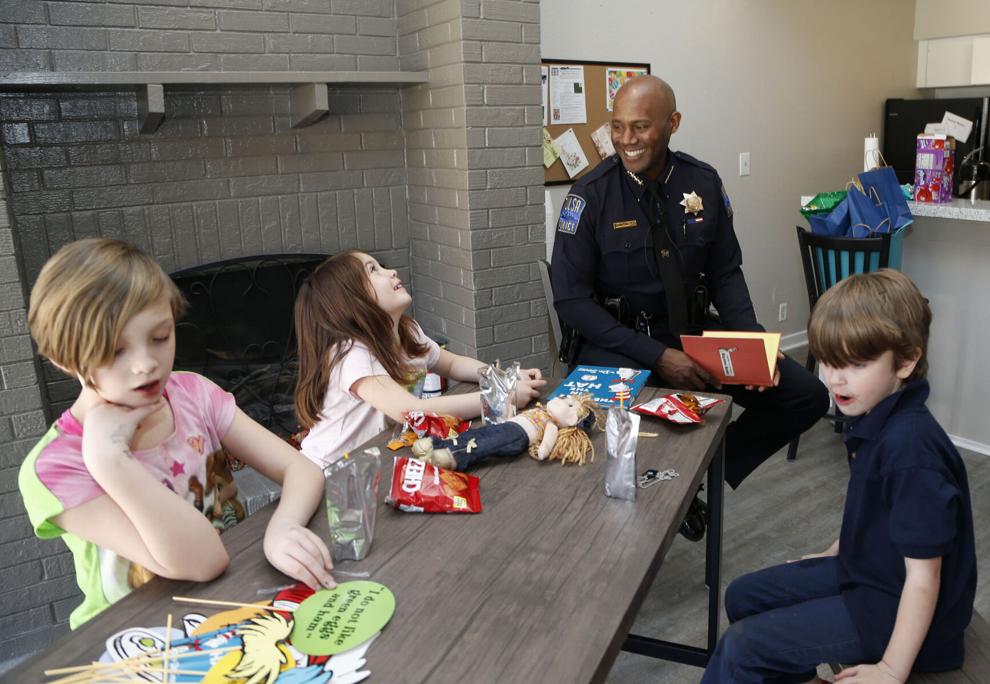 Franklin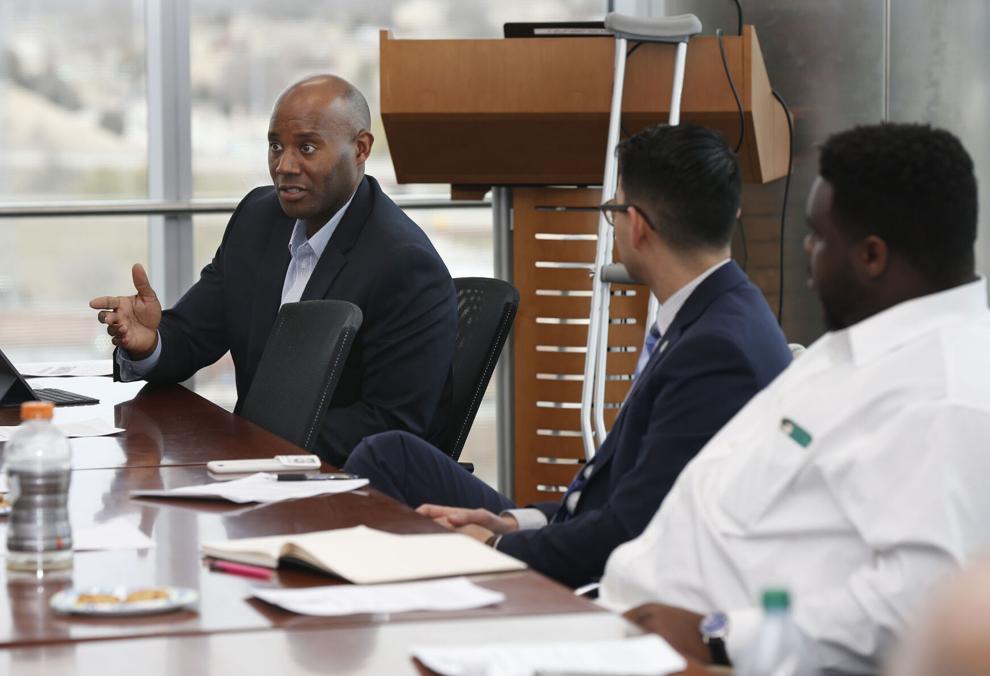 New Chief
New Chief
New Chief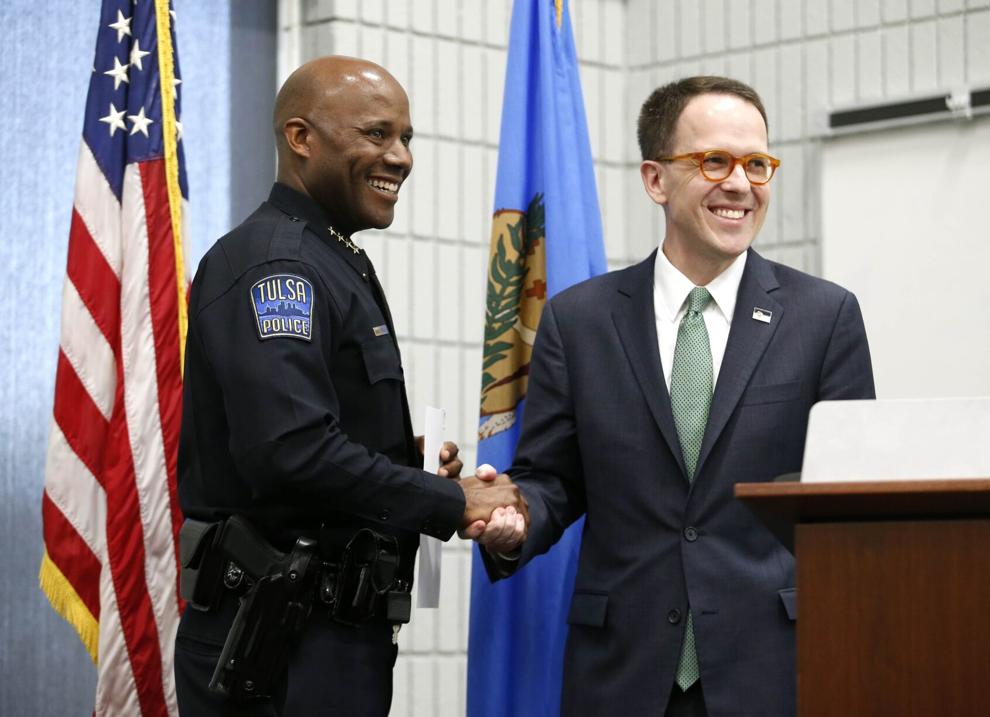 New Chief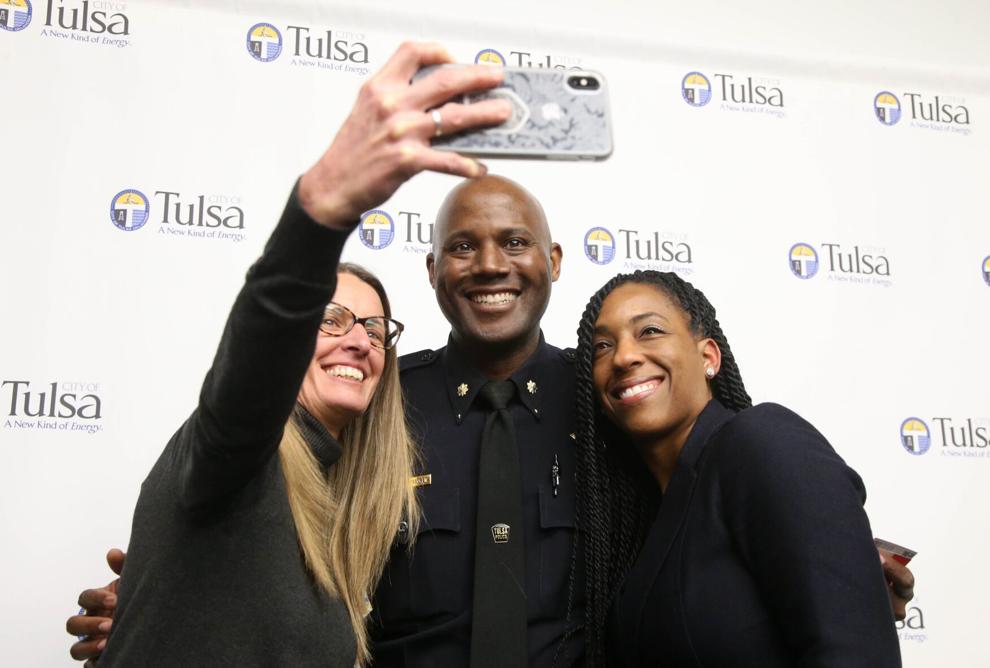 New Chief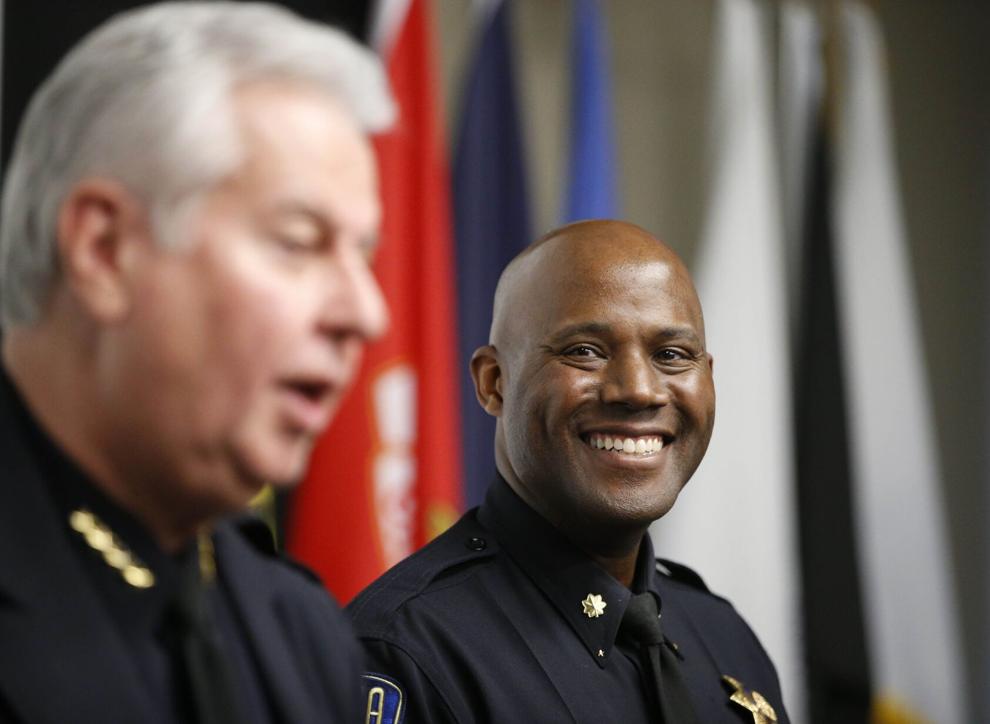 New Chief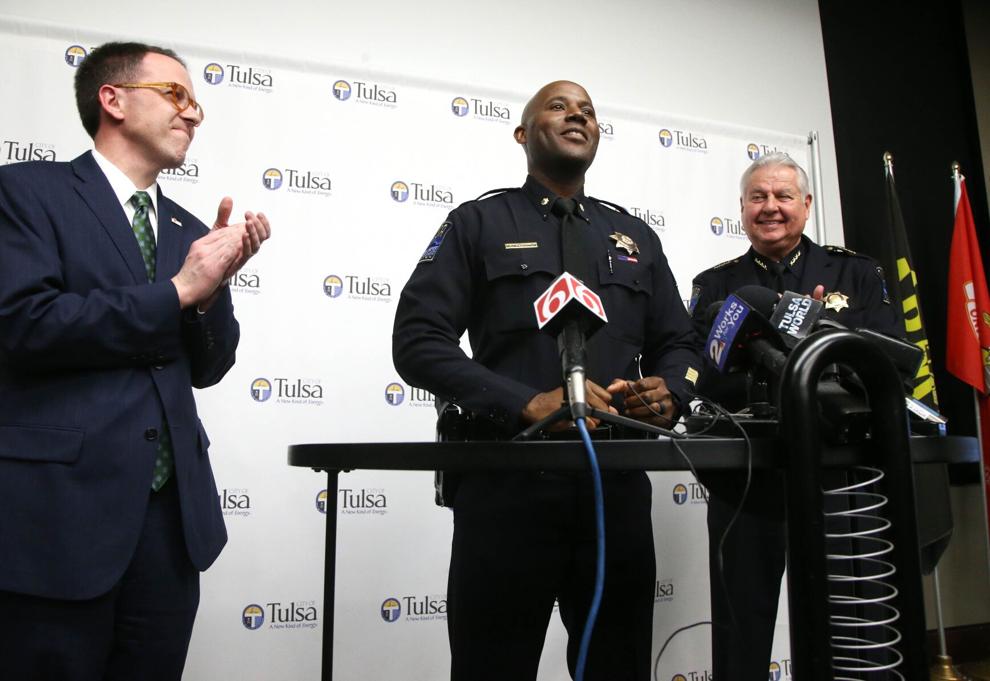 Meet and greet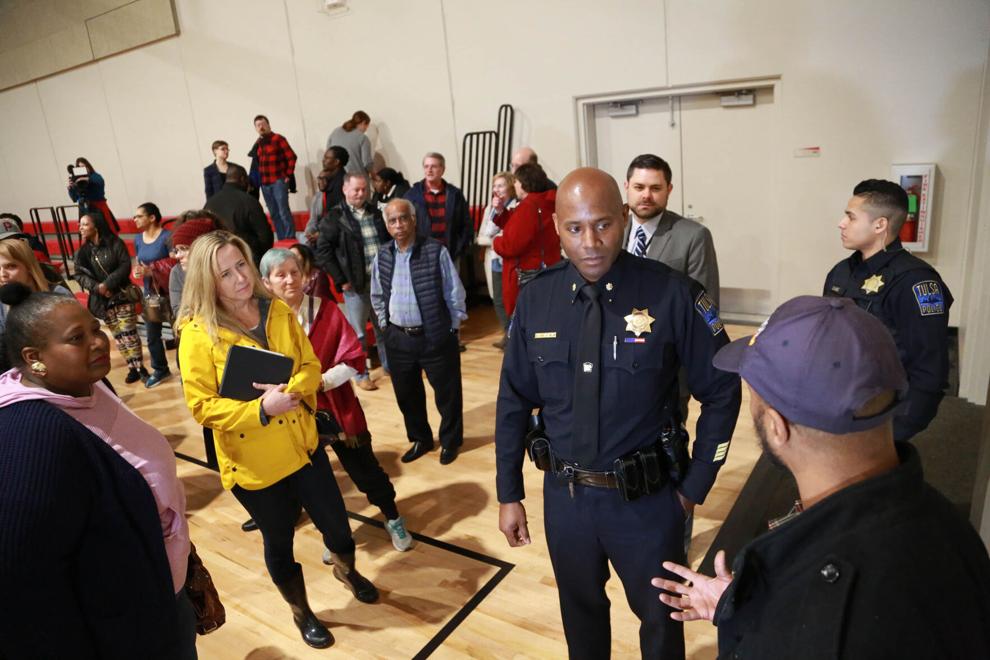 Tulsa Police Chief Wendell Franklin