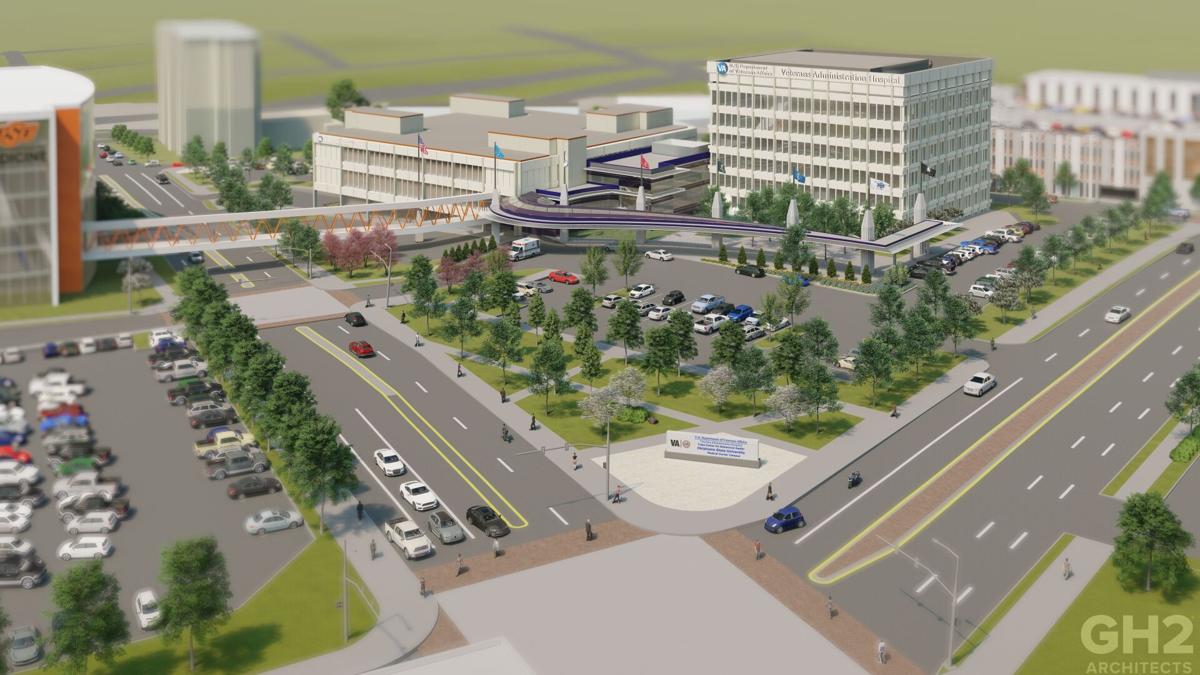 Fostering a downtown Tulsa biomedical corridor anchored by the Oklahoma State University Medical Center and the adjacent Veterans Affairs hospital now under construction were among the legislative priorities set Friday by the Tulsa Regional Chamber's OneVoice Agenda.
OneVoice is the chamber's annual process for sorting and prioritizing area lobbying efforts for the coming year. In a change from previous years, half of the 15 state and 15 federal issues ultimately identified were chosen by subject-area task forces prior to Friday's summit at Tulsa Tech's Client Center.
Some of the 30 items on the final list looked familiar, but others were new, in some cases prompted by a COVID-19 pandemic in its second year.
One of those is opposition to the Biden administration's proposed rule to make employers enforce a COVID-19 vaccination mandate. The item says vaccination "is one of the best tools we have against COVID-19" but says businesses shouldn't bear the cost and difficulty of administering the proposed rule, which allows for regular COVID testing as an alternative to vaccination.
Also of interest to participants was the state's burgeoning medical marijuana industry. The General Government and Legal Reform Task Force made bringing that sector "into compliance with business standards" its top state priority and lifting barriers to the banking system for state-licensed marijuana businesses the No. 1 federal priority.
The task force noted that legal cannabis generates billions of dollars annually, virtually all of which is in cash because regular financial institutions are afraid to become involved in a business trafficking in a substance still outlawed by the federal government.
Education also received considerable attention, with teacher training and certification, mental health in schools, common and higher education funding, and financial aid reform making the final list.
Most items, though, more directly address economic development. These include embracing the old — natural gas as part of clean energy solutions — and new — technology transfer and support for hydrogen-fueled energy.
One thing not discussed was the McGirt decision, the 2020 U.S. Supreme Court decision declaring that much of eastern Oklahoma, including Tulsa, are still part of various Indian reservations.
Gov. Kevin Stitt and others have declared McGirt the state's most pressing issue and suggest it is a deterrent to economic development.
Tulsa Regional Chamber officials declined to discuss the matter but indicated that they have seen no shortage of business opportunities in the region.
Video: Groundbreaking for downtown veterans hospital