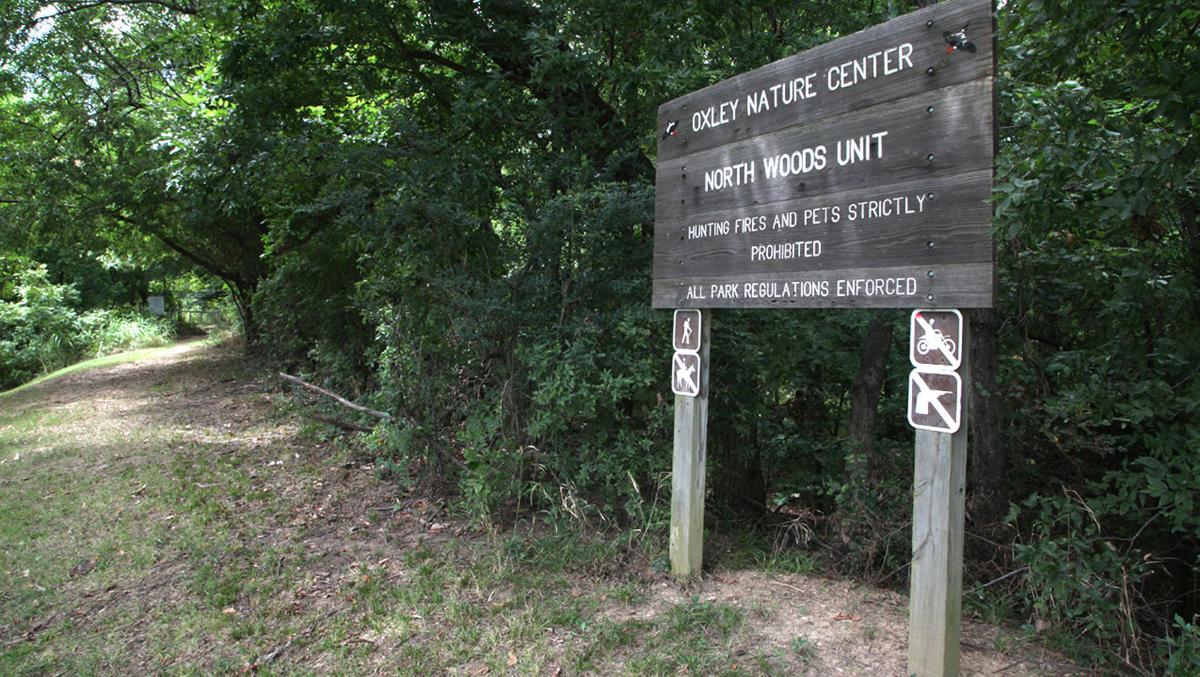 More than half of respondents to a city survey said they would probably or definitely support all potential new funding sources, including a dedicated quarter-cent sales tax, for parks and trails maintenance.
The catch: A much smaller percentage of respondents is keen about raising user fees.
The survey also found that increasing user fees would somewhat or significantly limit use of park amenities for a majority of respondents.
Naming rights and sponsorships also ranked high among respondents as potential revenue sources.
Park and Recreation Director Anna America said she was gratified to see that Tulsans are willing to invest in their parks, but she stressed that there are no plans to propose a sales tax or any other new funding mechanism to pay for park services.
"You kind of just want to see what the vibe is," America said. "All of these people are saying, 'Yeah, you should spend more money on parks.' OK, what do you guys want that to look like?"
The Park and Recreation Department operating budget has ranged from $18.6 million to $20.3 million over the past five years. The figures include an approximately $6 million annual pass through for the Tulsa Zoo.
GreenPlay LLC, the Colorado-based consulting firm hired by the city to update the parks master plan for the first time in a decade, conducted the survey.
The findings were presented to the Tulsa Park and Recreation Board on Tuesday. City councilors will receive a similar presentation Wednesday.
GreenPlay will also present its findings and take questions during a public meeting on Zoom at 6 p.m. Thursday. The meeting can also be viewed on the Tulsa Parks Facebook page.
A draft version of the master plan is expected to be presented to the city in July, with the final plan scheduled to be completed in August or September.
"It is not a to-do list," America said of the master plan. "This will give us a broad direction of the things that matter to the community, where we have some significant gaps between what the community should have and wants to have and what we are able to provide."
GreenPlay has been on the ground in Tulsa off and on since last year gathering public input and data about the city's park system. The process included seven public input meetings, four staff engagement meetings and a public meeting via Zoom.
The public engagement efforts drew about 100 people. GreenPlay used the input it received to develop a community survey.
Of the 7,606 surveys sent out, 990 were completed and returned. Another 693 were completed online. Those responses were weighted to reflect the city's demographics and are considered statistically valid results.
Other key survey findings include:
Prior to the pandemic, at least half of Tulsa's residents used neighborhood parks a few times a month or more
99% of Tulsans live within 1 mile of an outdoor recreational opportunity
87% of Tulsans live within a 10-minute walk of an outdoor recreation opportunity
Tulsans rank trails, pathways and neighborhood parks as the most important public amenities, followed closely by park facilities and playgrounds
Golf courses and playgrounds received the highest ratings for meeting the community's needs; fitness/weight rooms and equestrian trails/facilities rated lowest
When asked about the city's future park needs, respondents put a strong emphasis on maintaining existing facilities, adding trails and connections, and acquiring land for new parks in underserved areas.
Youth educational programs topped the rankings as far as programming needs go.
Tulsa has 143 city parks and 22 parks owned and operated by other entities. In addition, the city contracts with a private company to operate four golf courses.
The George Kaiser Family Foundation is paying the approximately $165,000 cost of creating the master plan.
Photo gallery: Did you know Tulsa has 134 parks? Here are 10 worth checking out
The city of Tulsa manages 134 parks, two nature centers and seven community centers with fitness facilities, gymnasiums and meeting rooms. There are 66 miles of walking trails, two skate parks, four golf courses, two dog parks and five swimming pools. These 10 city parks might not be familiar to you, but they might be worth a visit even if they're not in your neighborhood.