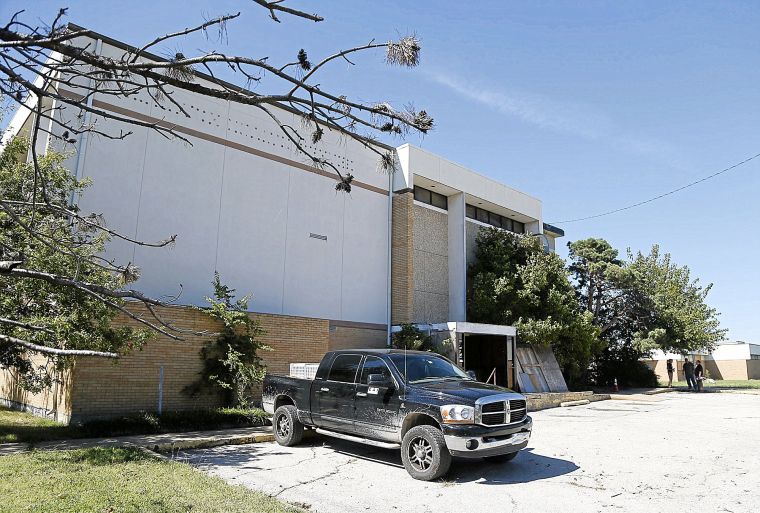 Plans remain alive for a north Tulsa mixed-use project that hasn't come to fruition since being outlined nearly four years ago.
At a meeting Thursday, the Tulsa Development Authority approved a resolution authorizing negotiations for an option agreement between Morton's Reserve Properties LLC and the TDA for development of TDA-owned land on what is commonly known as the Morton site in the 600 block of East Pine Street.
If approved, the pact could terminate the original agreement, which had been amended eight times since May 2017, and give Morton's Reserve developer Michael E. Smith 12 months to meet the requirements for completion of the residential portion of the project on a separate tract within the property.
The initial plan called for Smith, a native Tulsan and Houston developer, to preserve the former Morton Hospital building as a multistory space for commercial, office and museum use, erect another building for office and commercial use and build a three-story multifamily space.
The revised agreement would mandate that the total project cost at least $10 million, unless it consists solely of detached, single-family homes, which would drop the mandated cost to at least $3.5 million.
The option agreement wouldn't apply to the former Morton Hospital facility, and the project is required to contain housing, with for-sale housing preferred and multifamily housing acceptable, according to documents. Also, the revised project isn't required to contain office or retail space, though both are allowed.
If conditions of the agreement aren't met within the year option period, the pact can expire without notice, documents show.
According to Tulsa Preservation Commission documents, the hospital opened in December 1921, in the wake of the Tulsa Race Riot, and was named Maurice Willows Hospital, after Maurice Willows, the then-director of the Tulsa Chapter of the American Red Cross. In 1941, the hospital was named Moton Hospital after Dr. J.R. Moton, a former president of the Tuskegee Institute, and it eventually became known as Morton Health Center.
Located at 605 E. Pine St., it closed a number of years ago and was replaced in 2005 by a new 60,000-square-foot facility at 1334 N. Lansing Ave.
TDA has agreed to replat the property to create and separately identify Parcel A (residential development) and Parcel B (Morton Hospital building and parking). The urban renewal organization is expected to transfer ownership of Parcel B to a developer who will renovate the building.
---
New mixed use development Corten Yard