Of course she misses him. Every day.
"It will be a hard day to know that Sept. 16 is a day that changed my life — my twin was taken away from me unjustly, unnecessarily," Tiffany Crutcher said. "Someone who needed help, someone who was human, someone who was struggling with depression and addiction. He needed help, but instead he got a bullet."
Five years ago, on Sept. 16, 2016, Terence Crutcher, 40, was shot dead by Tulsa Police Officer Betty Shelby. He was Black and unarmed. She was white and carried a gun. All of it was captured on video.
And the city has never been the same.
Everything that led up to that moment and everything that came after it — a police officer on trial, a police officer acquitted, protests, a lawsuit — colors Tulsans' perceptions of the present. It's how life works.
But life goes on, too. For Tiffany Crutcher, that meant leaving her job as a health care worker in Montgomery, Alabama, to come back home to Tulsa to fight for criminal justice and policing reforms through the Terence Crutcher Foundation.
The nonprofit is hosting a series of events this week leading up to Thursday night's candlelight vigil marking the moment five years ago when Terence Crutcher was shot dead while approaching his vehicle near 36th Street North and Lewis Avenue.
Tiffany Crutcher won't be there. She'll be in Washington, D.C., taking part in a national day of advocacy for federal policing reforms.
"I never would have imagined that out of death something so good would happen and Terence's legacy would manifest the way that it has in five years," said Crutcher, the foundation's executive director. "We are growing exponentially. Our impact can be felt not just here locally but across the country, and I really think we are at the precipice of really trying to get some tangible change. We just have to keep pressing forward toward those goals."
Pressing they are. Crutcher, her family and foundation members are regulars at City Council meetings, poking and prodding councilors not just to talk about reforms but to make them happen.
They advocated for the City Council to hold public meetings to address the disparities outlined in the city's Equality Indicators reports and pushed to give Mayor G.T Bynum's proposed Office of the Independent Monitor more authority.
That those conversations were even had is a sign of progress, said Greg Robinson, a foundation board member and candidate for mayor in 2020.
"I think what has gotten better is that there is now a consistent, organized presence that allows for people to really have a voice at City Hall. And I think that you have to credit Dr. Tiffany Crutcher and the organization of the Terence Crutcher Foundation for that," Robinson said.
"I think the consistency of that foundation's work has really galvanized a cross-section of people from across the city and has allowed for the message of common-sense police reforms and common-sense policies to really have a real voice and given it a platform."
What Crutcher and Robinson say they're still waiting on, though, is change. Real change. Five years after Terence Crutcher's death, they argue that not one new policy has been implemented that would help prevent such a tragedy from happening again.
Among their suggestions: Establish an Office of the Independent Monitor, with citizen oversight and investigatory power, and focus less on enforcement and more on mental health and diversion services.
"Police officers have a very difficult job. And all we are pushing for is common-sense policy reform that will actually set our officers up here in Tulsa for success and to do a better job," said Crutcher.
"I don't believe that police officers should be the sole responders to every single issue that happens within our communities, so that is why we say we need more investment into mental health or social services and drug diversion."
Bynum said Wednesday that the consequences of Crutcher's death have been tragic for the community.
"As someone who believes every life is sacred, the loss of Terence Crutcher's life is tragic. The impact on the lives and careers of the law enforcement personnel involved is tragic," Bynum said. "The division it created between people in our community — reducing our ability to work together toward community policing goals that will make Tulsa a safer city — is tragic."
In spite of that, Bynum said, the city continues to make progress in helping ensure that all Tulsans have the opportunity to live safe, productive lives.
"Tulsa is a very different city today than it was five years ago. Every patrol officer now wears a body camera. The Tulsa Police Department has undergone independent assessments of its practices and made revisions accordingly," Bynum said.
He noted that in addition to the annual Equality Indicators reports, which measure inequalities in the community, the city now has a Resilient Tulsa strategy in place to address racial disparities and a team to implement it.
"We have attracted over one billion dollars of investment into north Tulsa, and we have created the Tulsa Authority for Economic Opportunity to systematize the creation of shared prosperity in all parts of our city," Bynum said. "And there remains more to do."
That's certainly a sentiment shared by Tiffany Crutcher. Wednesday afternoon the Terence Crutcher Foundation and the Demanding a JusTulsa coalition knocked on doors in north Tulsa seeking signatures for a petition demanding that the city follow through on its earlier commitments to policing reforms.
"As I always say, we won't rest," Crutcher said. "We are going to continue to be consistent and to fight the good fight, and I hope other people in this city would do the same thing if it was their loved one."
The trajectory of Betty Shelby's life changed as well on that September day in 2016.
Less than a week after the shooting, she was charged with first-degree manslaughter. Eight months later, in May 2017, a jury deliberated nine hours before finding her not guilty. She went back to work at the Tulsa Police Department for a short time before joining the Rogers County Sheriff's Office. She and her husband have since moved out of state.
For retired Tulsa Police Department homicide detective Sgt. Dave Walker, who testified in the case, it's been an exasperating five years. He said he thinks about the case every day, in part because a civil lawsuit filed against the city by the estate of Terence Crutcher is still working its way through the court system.
"So I am kind of dumbfounded by the length of time that has taken in the court system," Walker said.
He's also discouraged by the seeming inability nationwide of police and the communities they serve to talk to each other and resolve the differences that keep them divided.
"It seems like we're still spinning our wheels," Walker said. "I am not sure we are any better off today than we were after it happened. … I don't think that the country has advanced the ball enough on this issue to prevent another civil unrest."
Yvita Fox worries, too. And in part because of Terence Crutcher's death, she's trying to do her part to make the world a better place. Fox was one of Tyjunae Crutcher's summer school teachers the year her father died.
"We were all broken-hearted, and we had to grapple with our students about how society views and treats Black people," Fox said. "What justice is versus what we were seeing and taking place at the time. It was a lesson … no student should have to learn."
Five years later, she's transitioned into another line of work: director of statewide engagement for Oklahomans for Criminal Justice Reform.
"I want to see justice, and I want to see a system that is truly a just system and that is equitable," Fox said. "I don't want to say it (Crutcher's death) was the first starting point, because I am a Black American, so I experience things. But it was something that kind of pushed me, gave me a nudge in that direction."
Featured video: Tiffany Crutcher testifies during Tulsa Race Massacre congressional hearing
Six years ago today: Tulsa police officer fatally shoots Terence Crutcher
Sept. 16, 2016: Tulsa police officer fatally shoots Terence Crutcher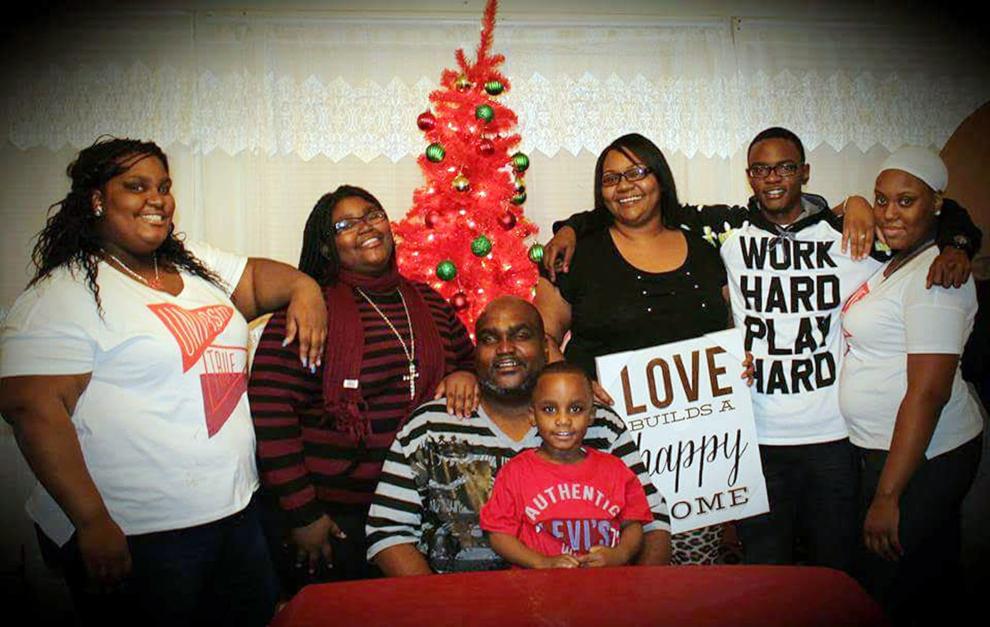 Sept. 18, 2016: Police release names of officers involved in shooting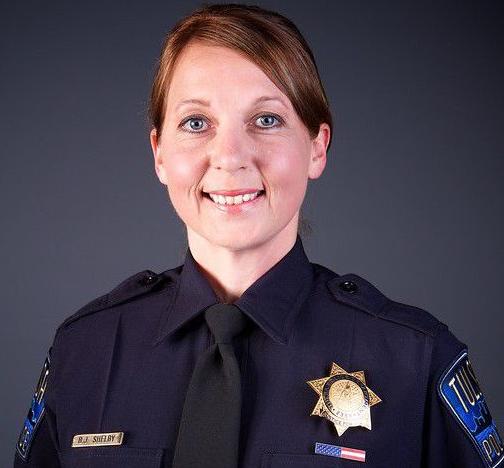 Sept. 19, 2016: Police release video of shooting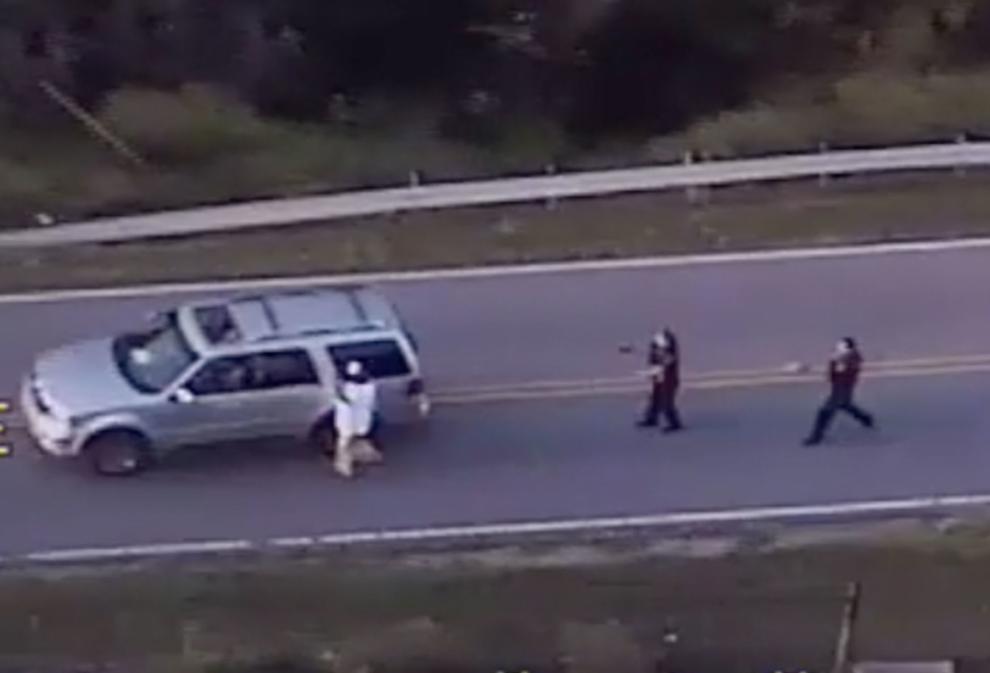 Sept. 20, 2016: Police say PCP in vehicle used by Crutcher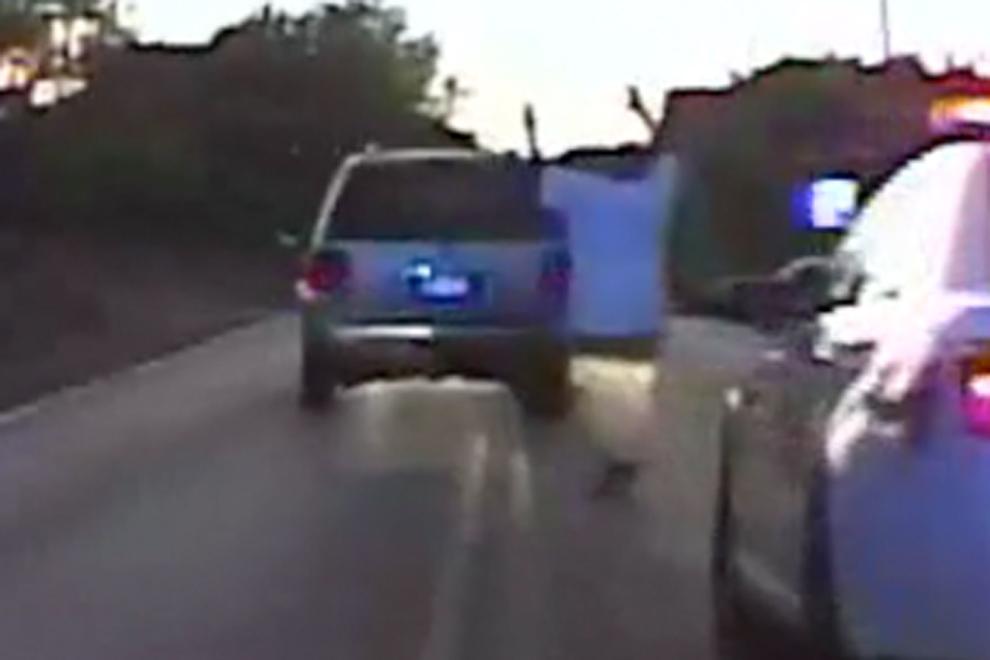 Sept. 20, 2016: Attorneys for Crutcher family address shooting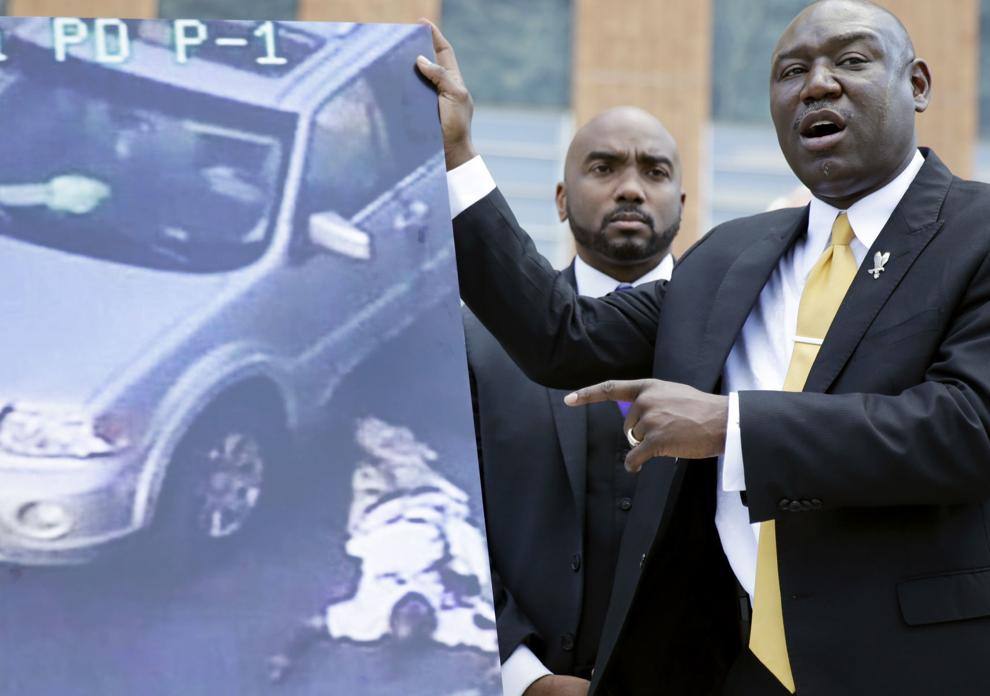 Sept. 21, 2016: Terence Crutcher memorial service held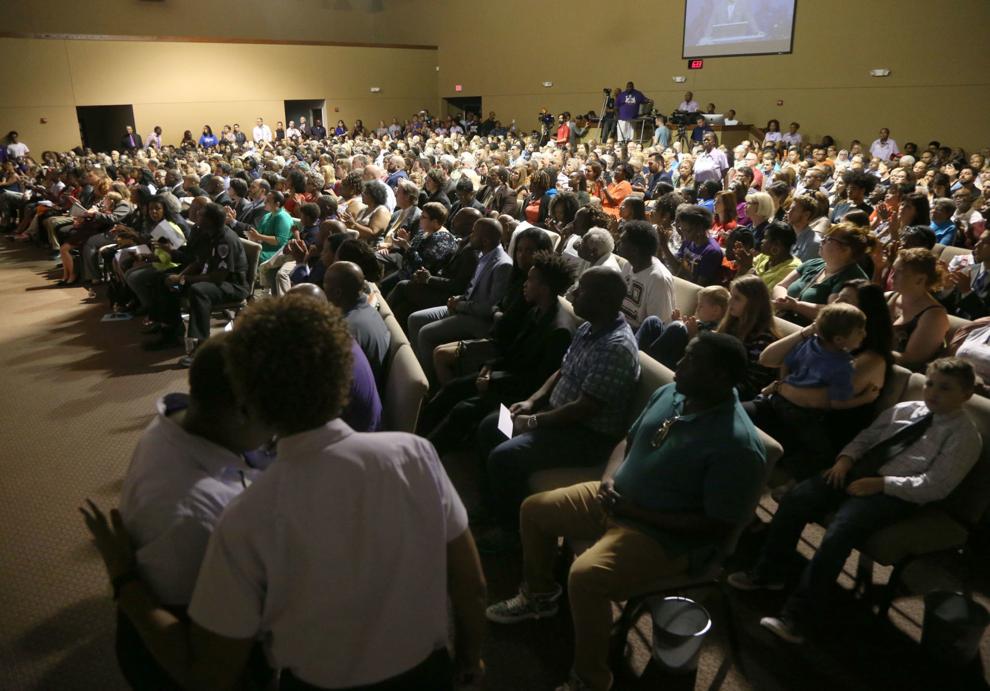 Sept. 22, 2016: First-degree manslaughter charge filed against Tulsa officer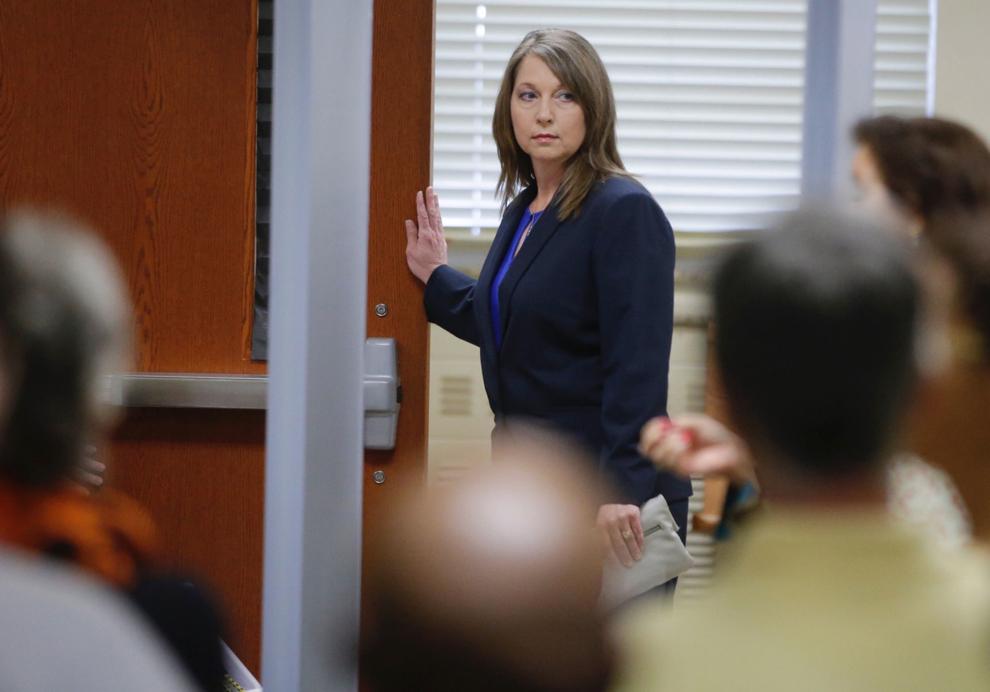 Sept. 24, 2016: Nearly 1,000 attend Terence Crutcher memorial service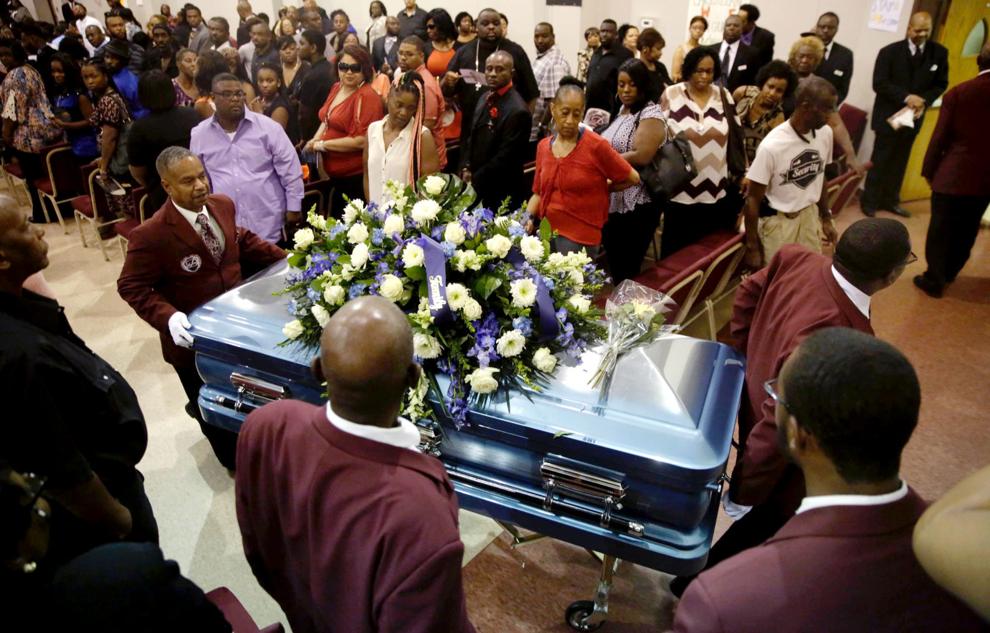 Sept. 27, 2016: Rev. Al Sharpton, other civic leaders lead justice march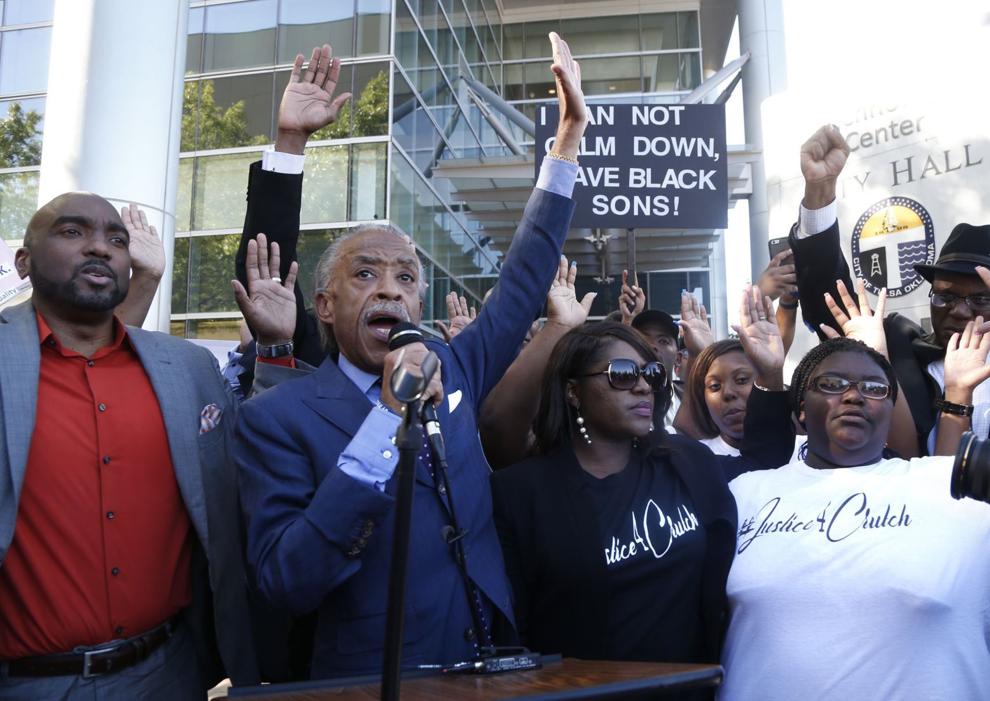 Sept. 30, 2016: Tulsa officer Betty Shelby pleads not guilty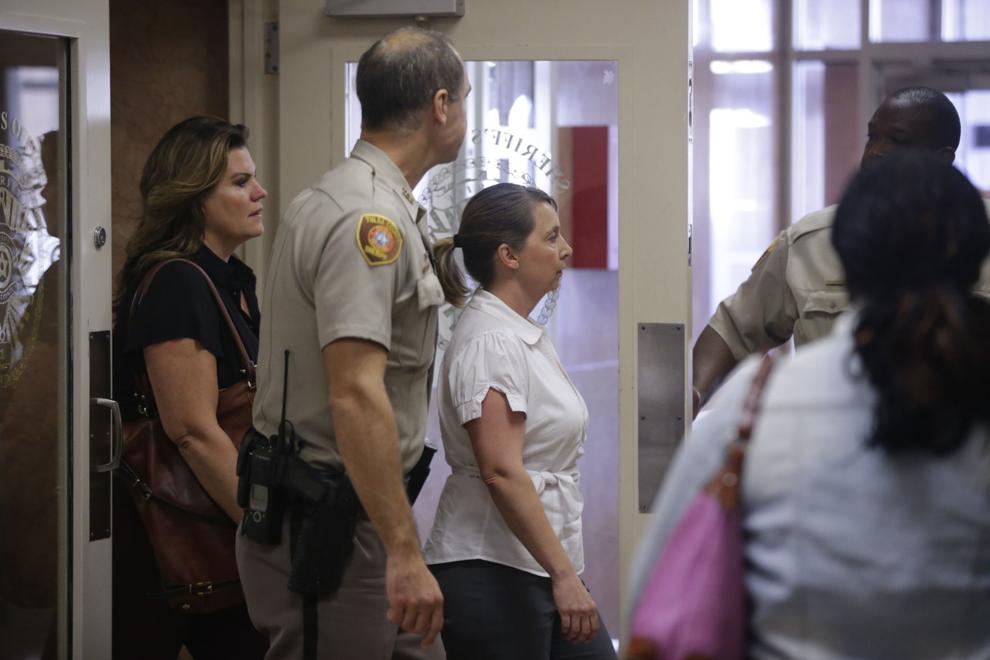 Sept. 30, 2016: Mother of Terence Crutcher's children removed as his estate administrator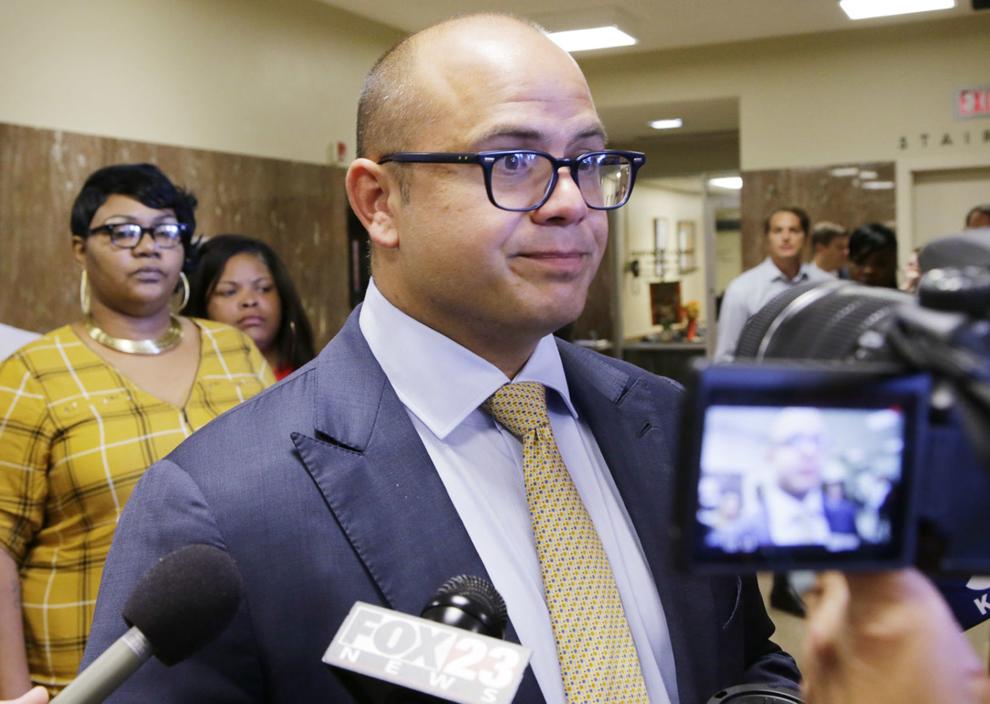 Oct. 11, 2016: PCP found in Terence Crutcher's system; family attorney calls it 'immaterial'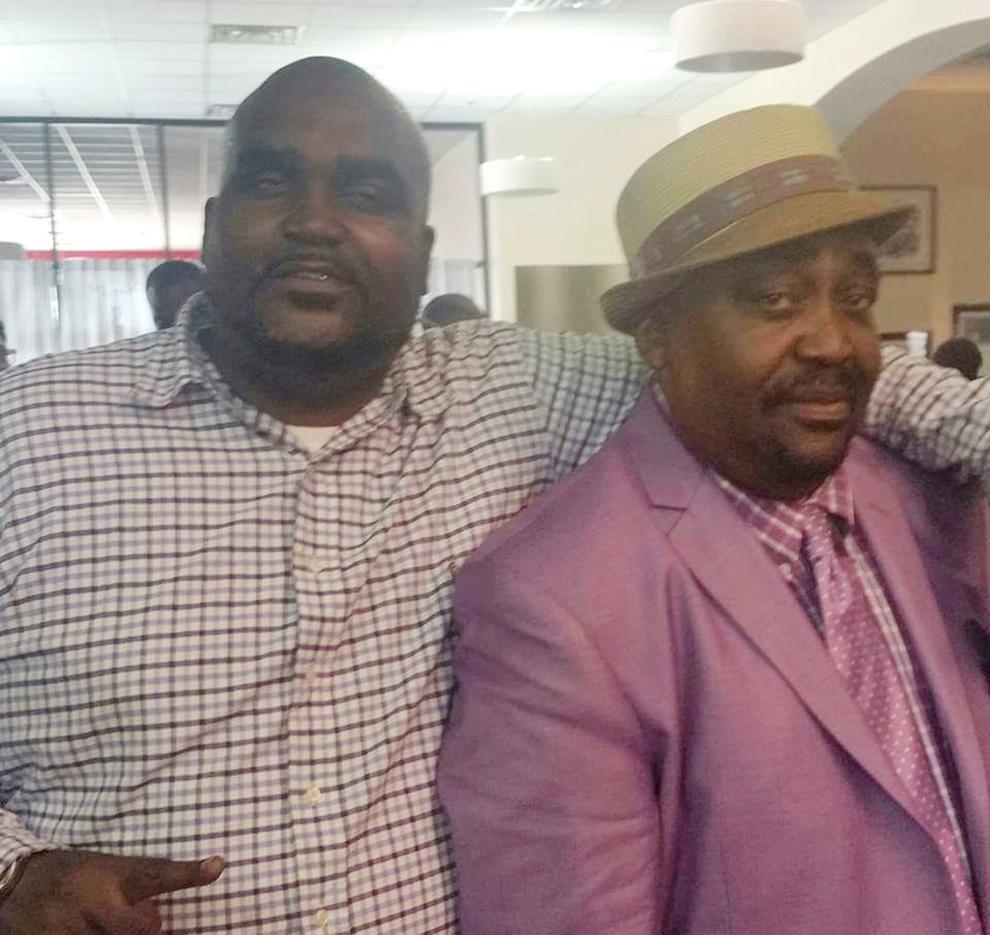 Oct. 13, 2016: Oklahoma City Thunder honors Terence Crutcher, family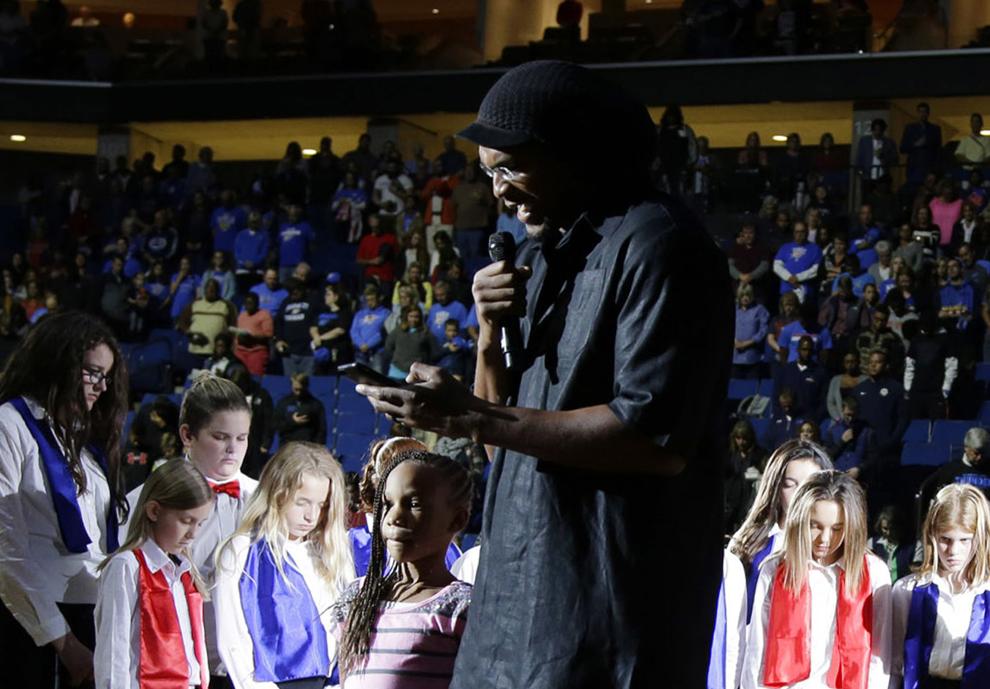 Oct. 25, 2016: GoFundMe ordered to be placed in Terence Crutcher's estate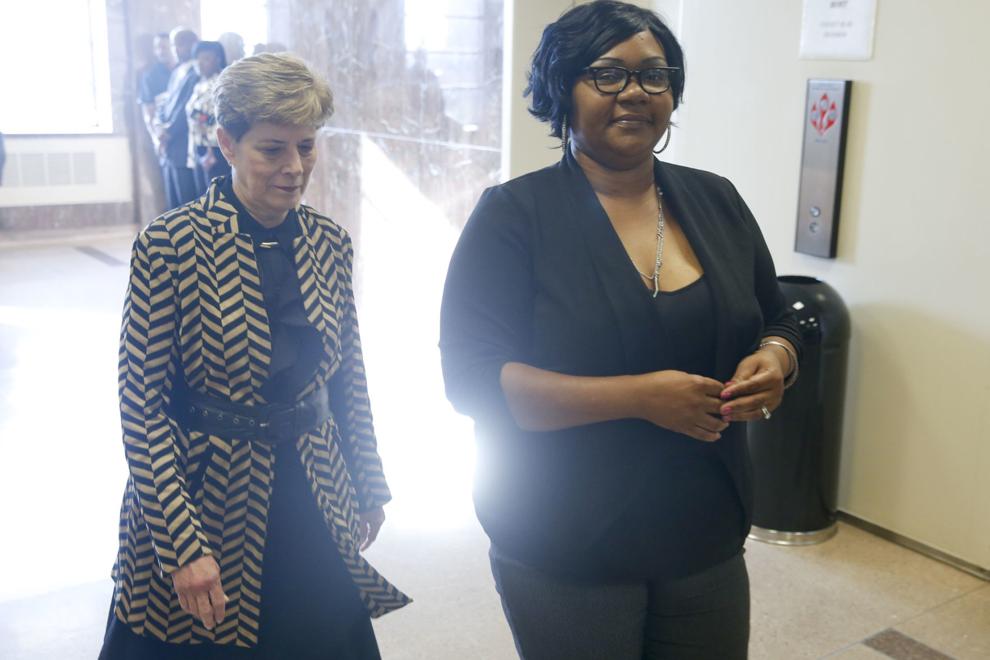 Nov. 29, 2016: Tulsa detective testifies about vehicle window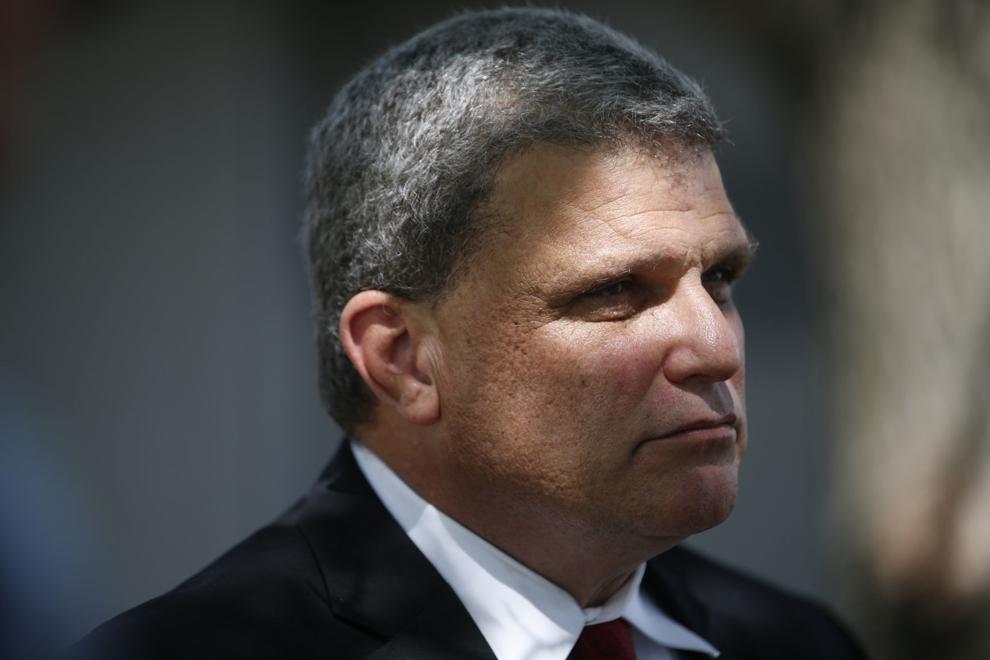 Nov. 29, 2016: Betty Shelby's daughter decries media coverage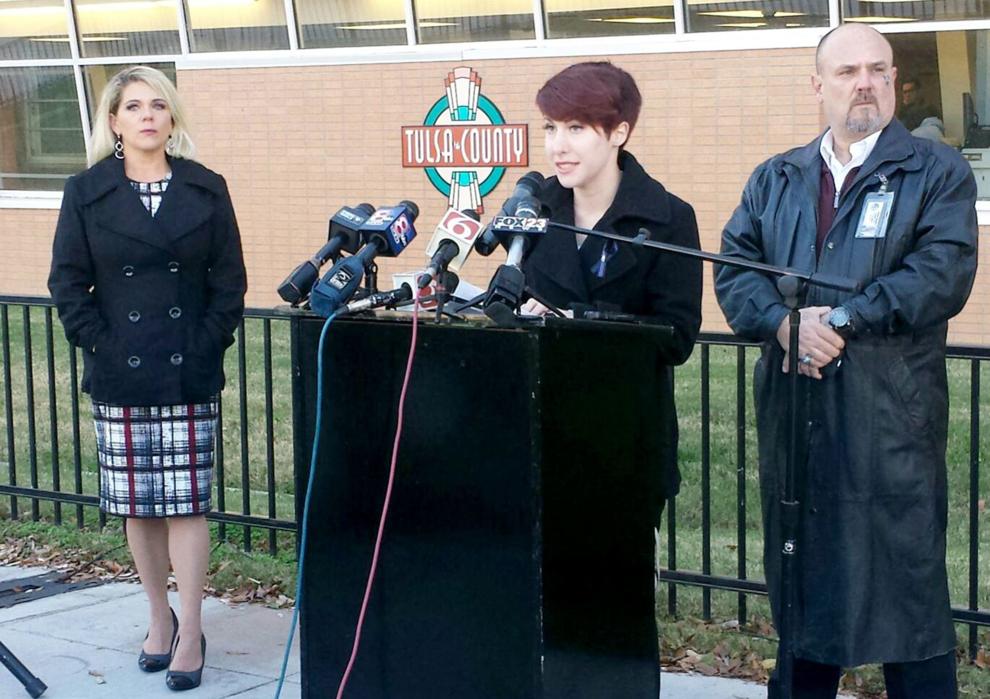 Dec. 5, 2016: No common-law marriage; GoFundMe money now in estate account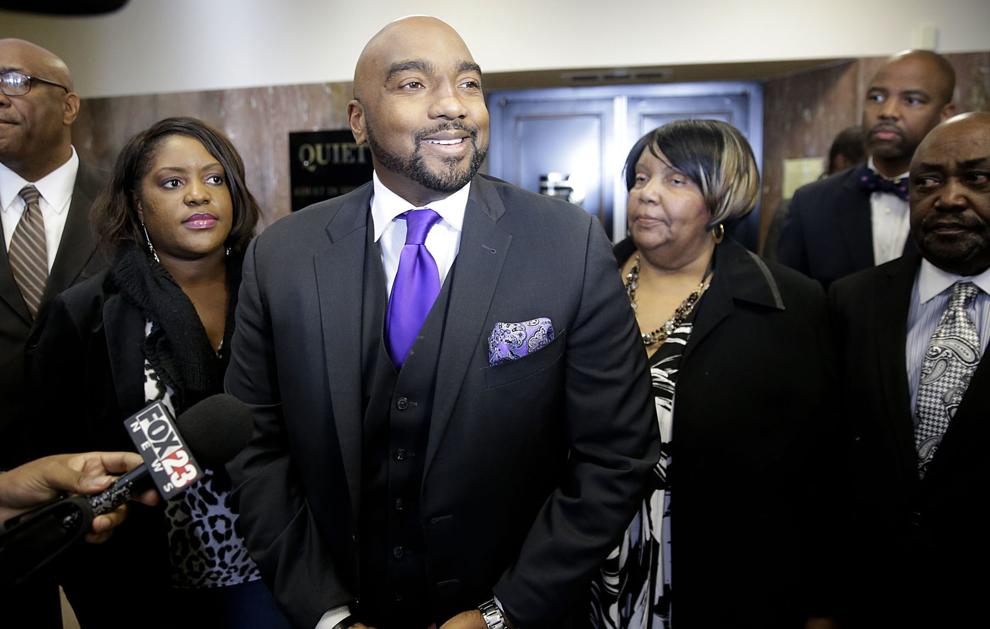 Feb. 1, 2017: Trial date set for Tulsa officer Betty Shelby; defense motions overrruled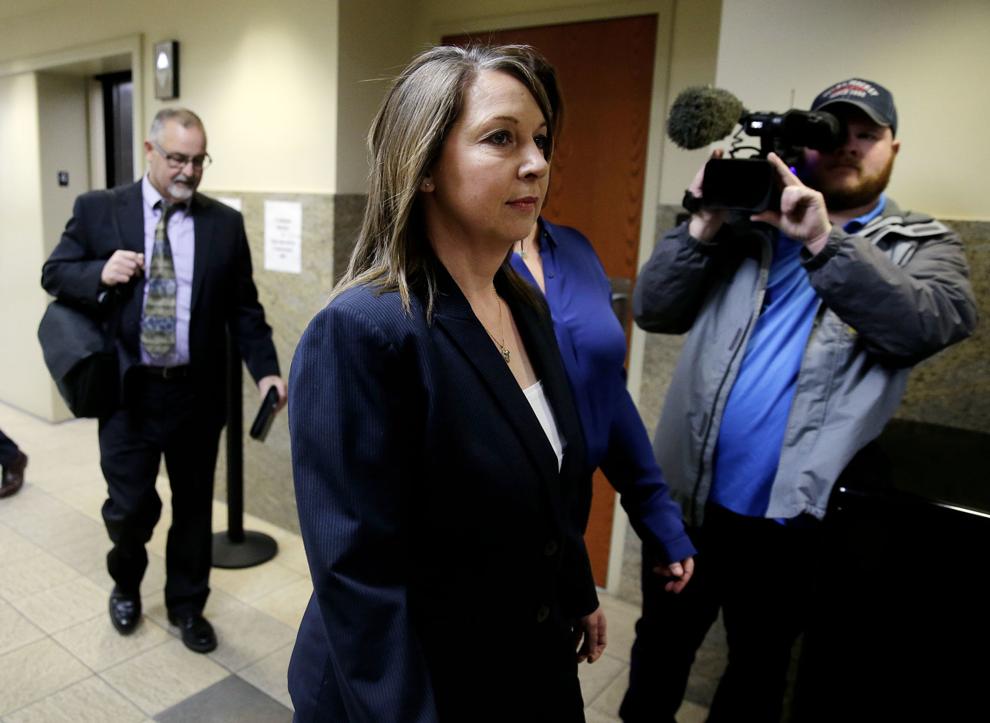 March 23, 2017: Tulsa officer Betty Shelby denied request for another preliminary hearing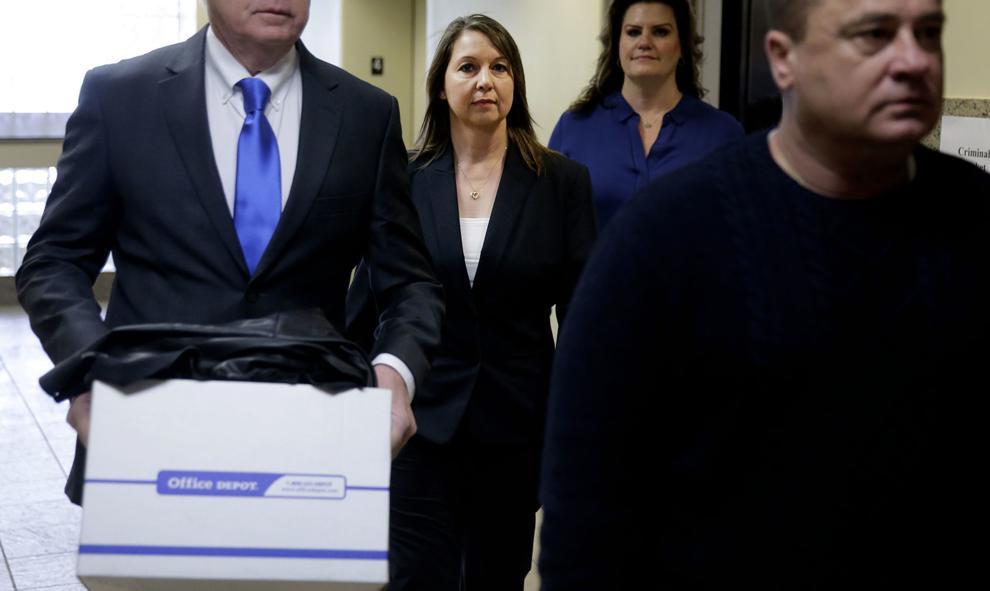 March 29, 2017: Defense moves to toss 'bad dude' comment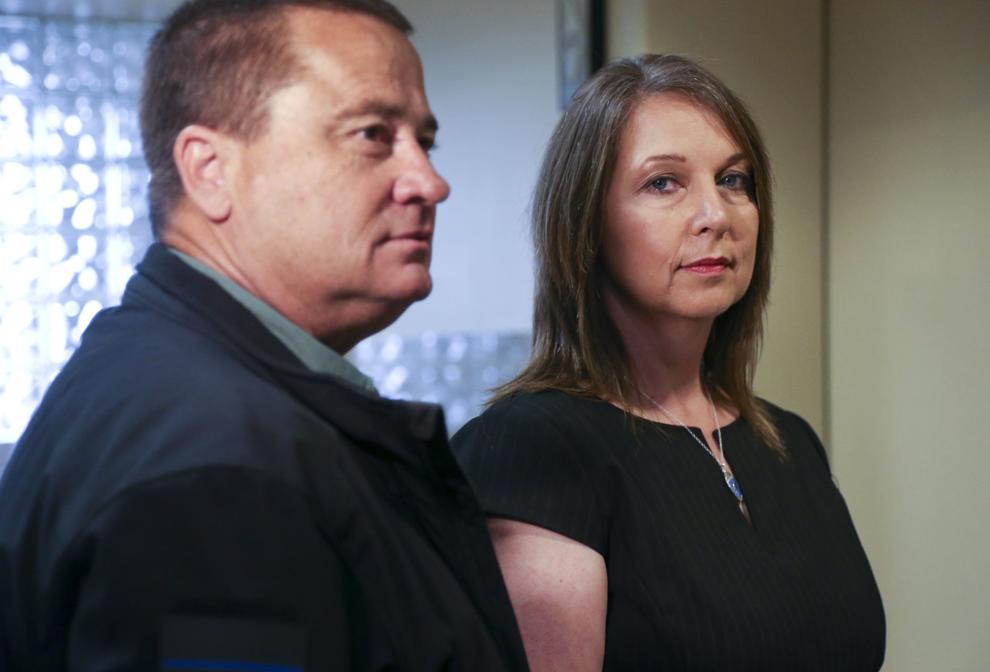 April 2, 2017: Tulsa officer Betty Shelby appears on '60 Minutes'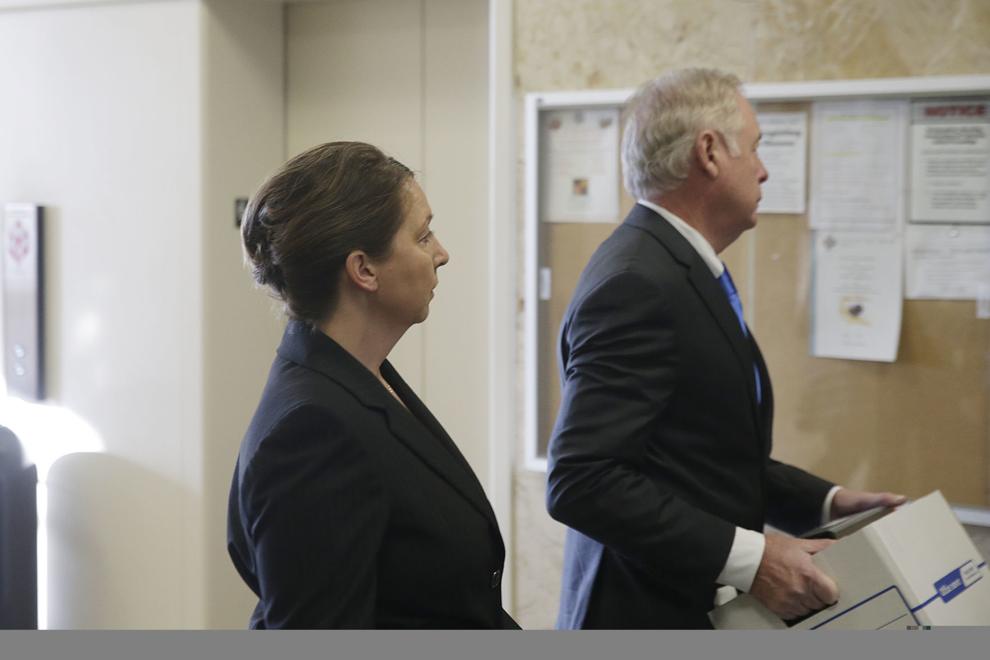 April 12, 2017: Special treatment at the courthouse?
April 24, 2017: National nonprofit raising money for Officer Betty Shelby's 'cost of living'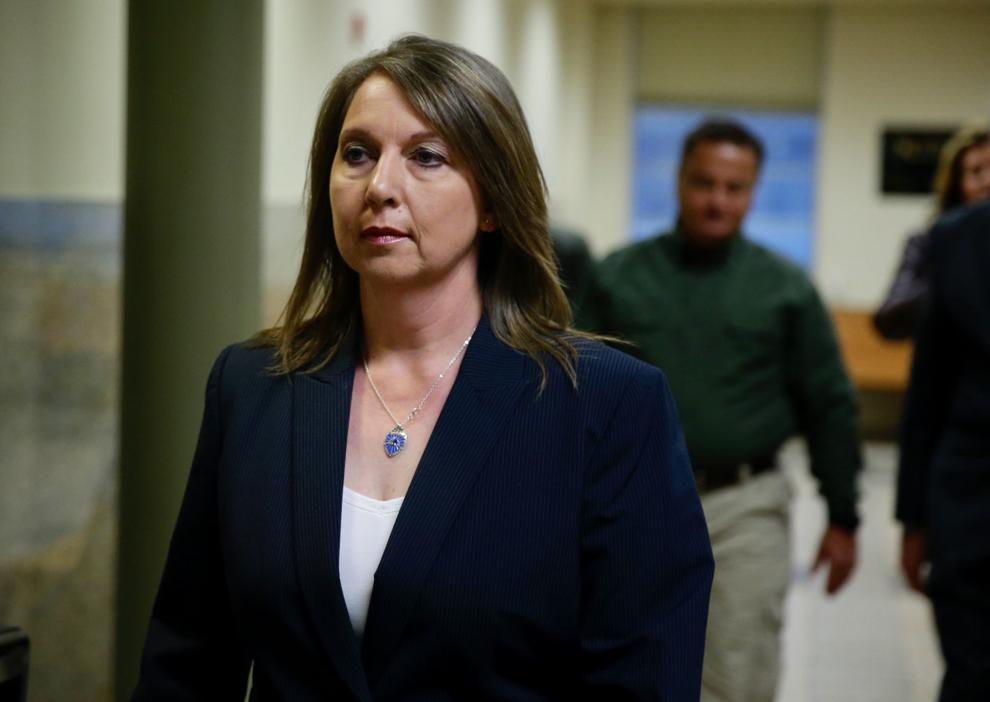 May 2, 2017: Tulsa police union files ethics complaint against DA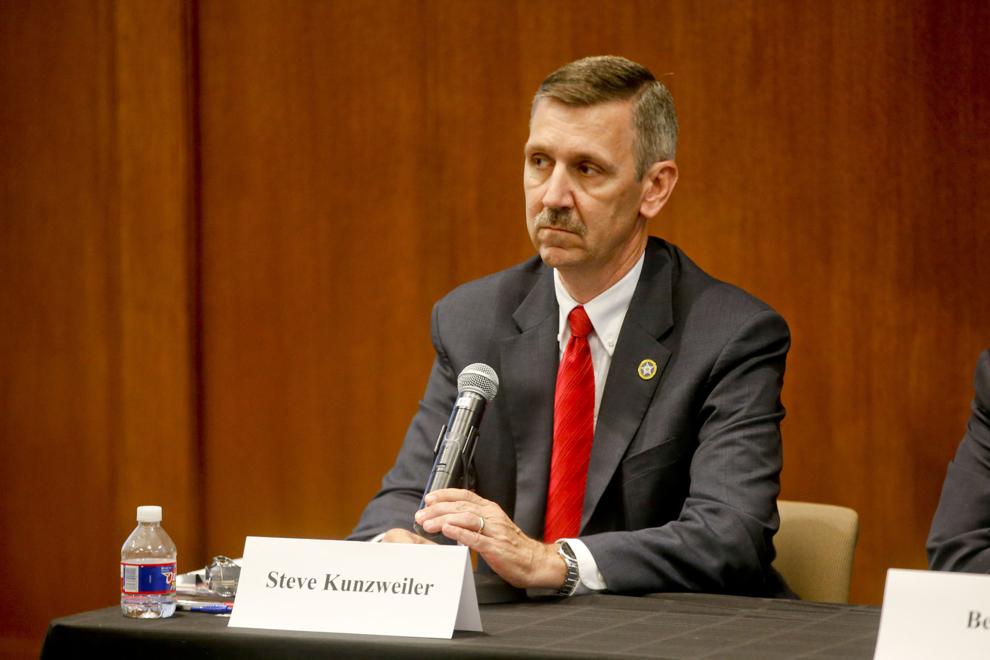 May 8, 2017: Jury selected for Tulsa officer Betty Shelby trial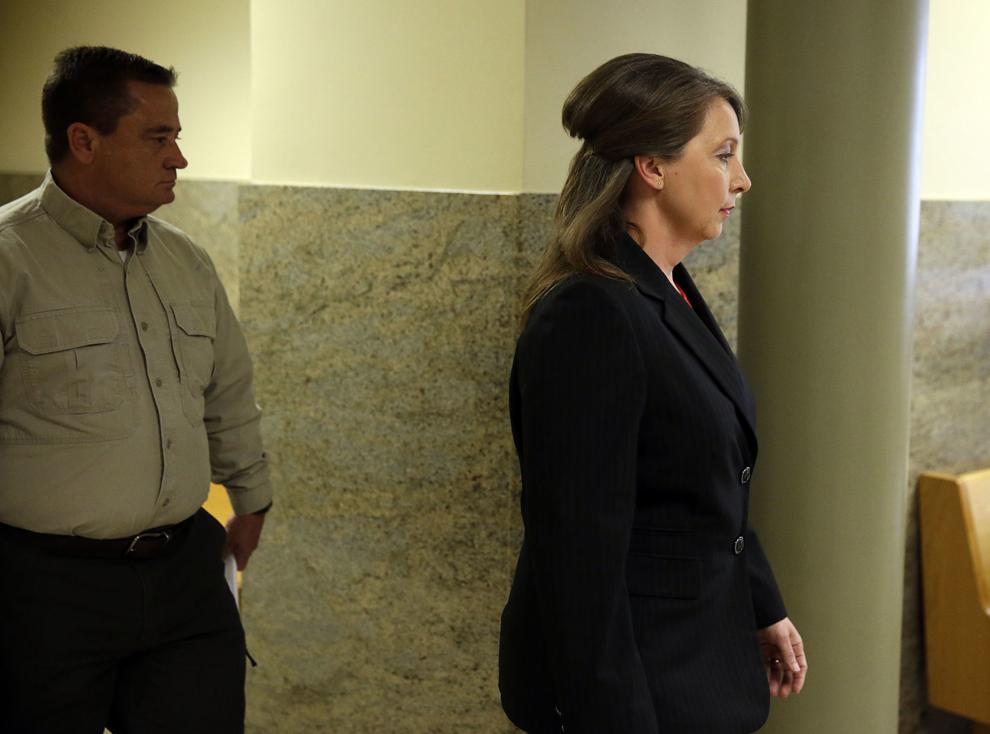 May 10, 2017: Rev. Al Sharpton returns to Tulsa for 'Call for Justice' rally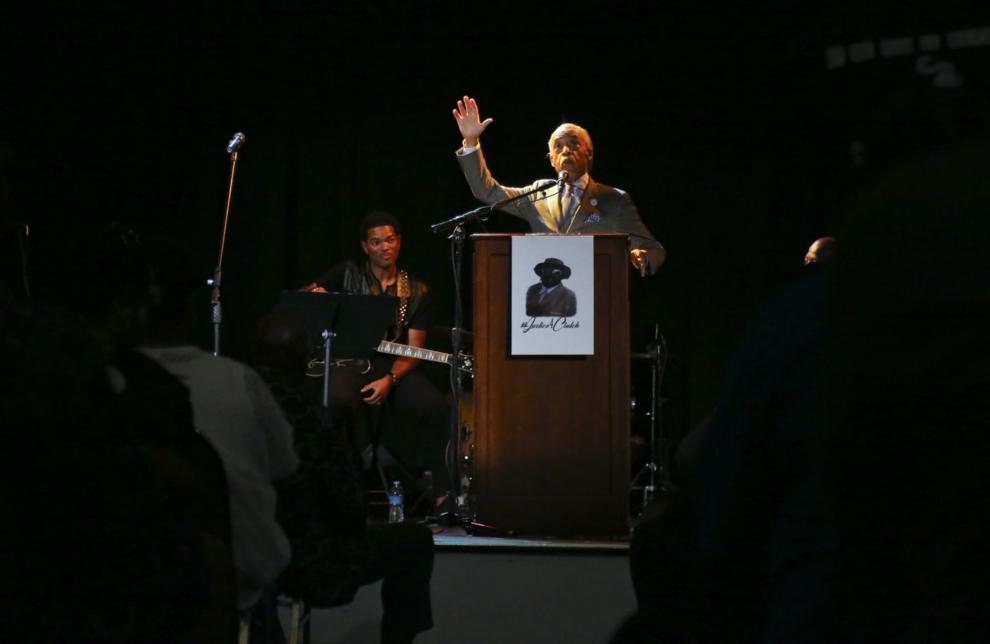 May 15, 2017: Defense rests after unsuccessful motion for mistrial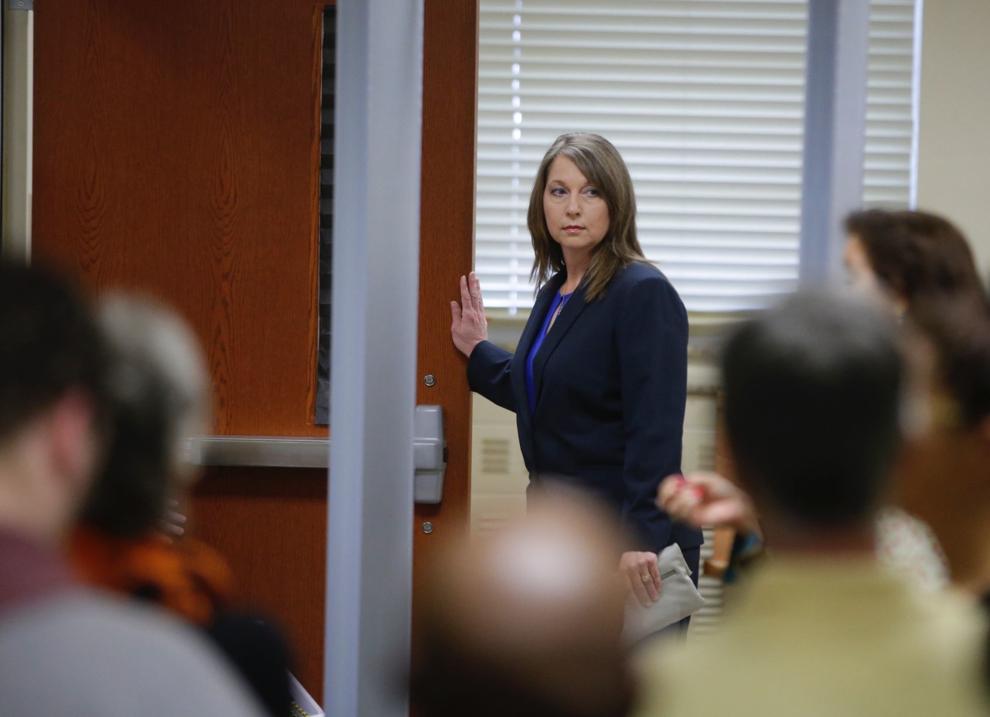 May 16, 2017: Jury acquits Betty Shelby of first-degree manslaughter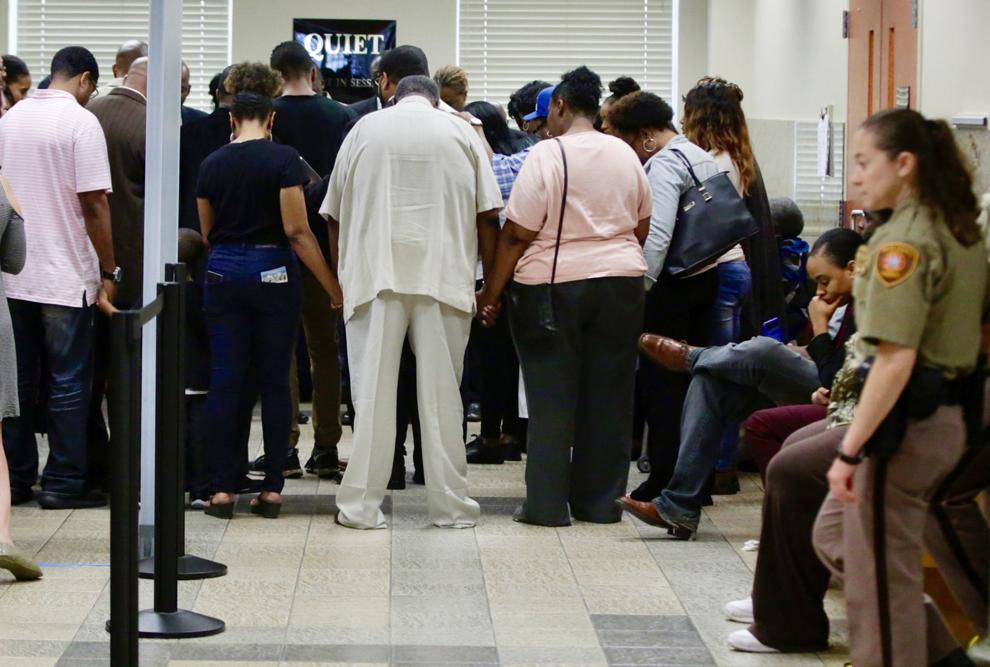 May 18, 2017: Jury 'could never get comfortable with the concept of Betty Shelby being blameless'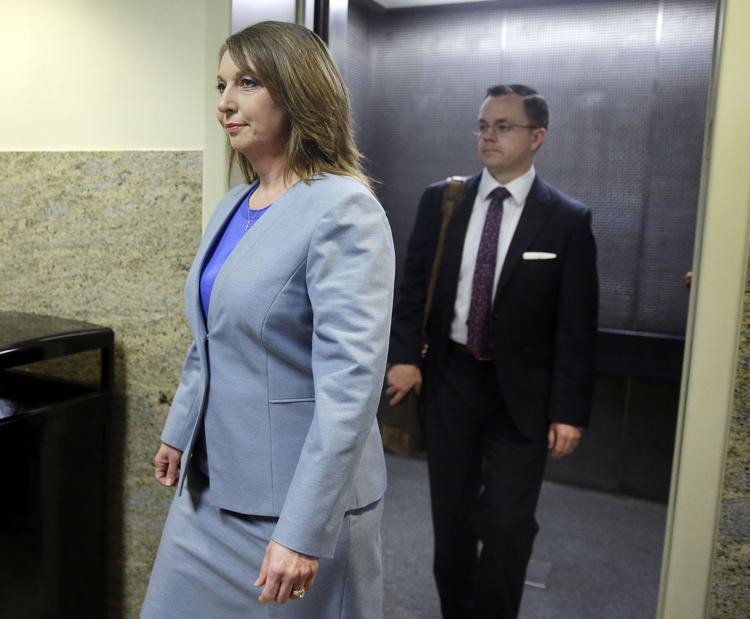 May 20, 2017: Demonstrators at Mayfest host 'die in'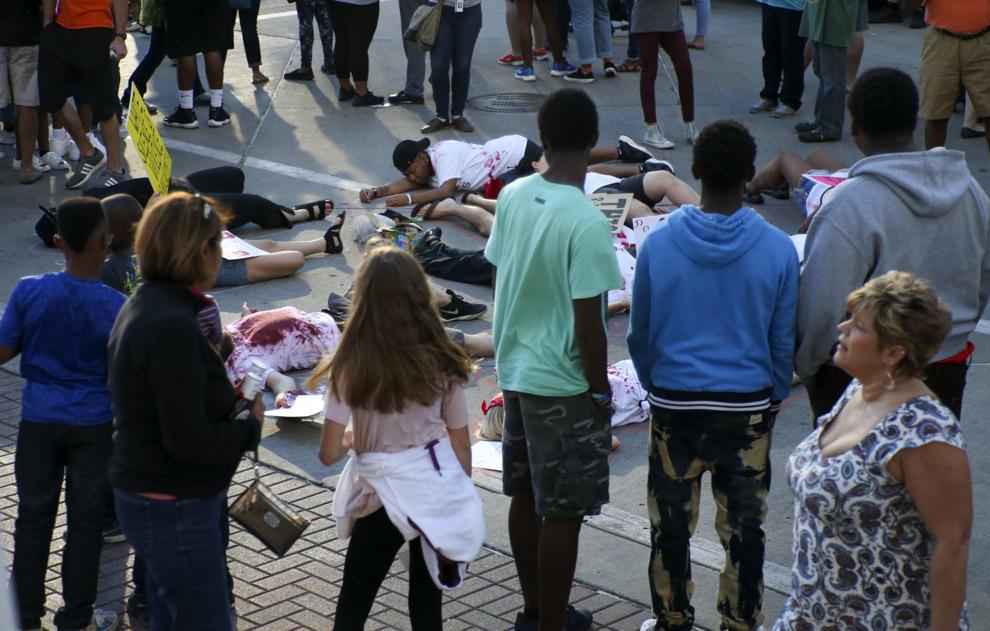 May 23, 2017; Tulsa officer Betty Shelby gets back pay; moves to administrative duty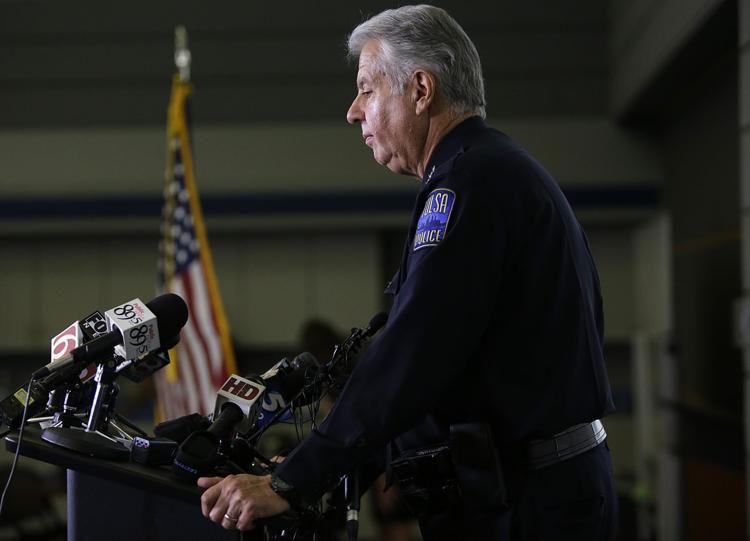 July 14, 2017: Betty Shelby resigns from Tulsa Police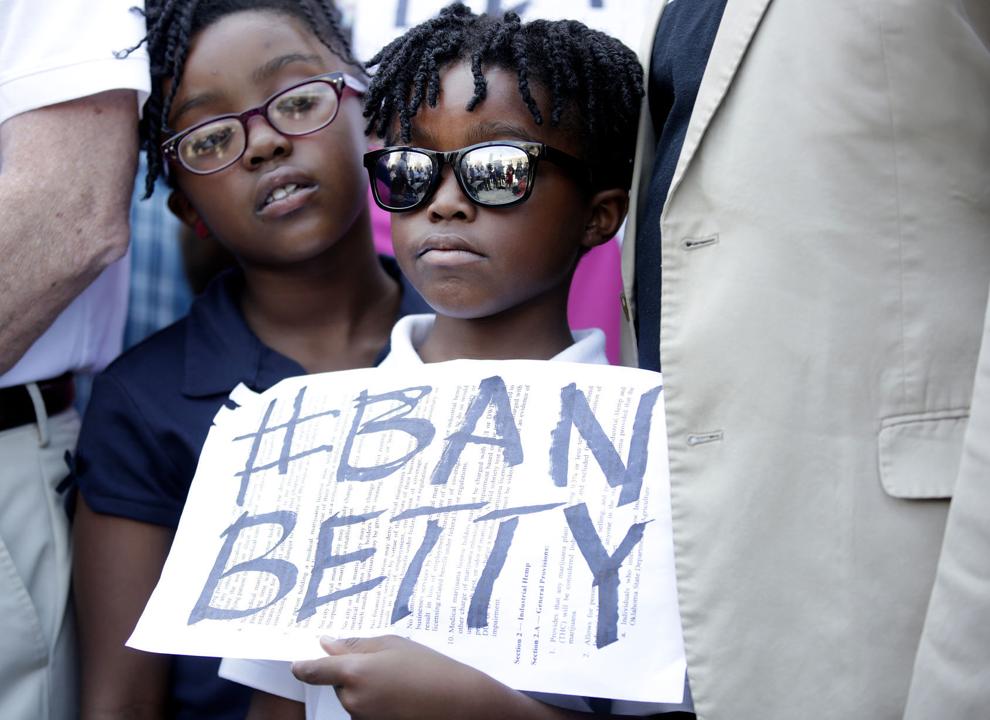 Aug. 10, 2017: Betty Shelby joins Rogers County Sheriff's Office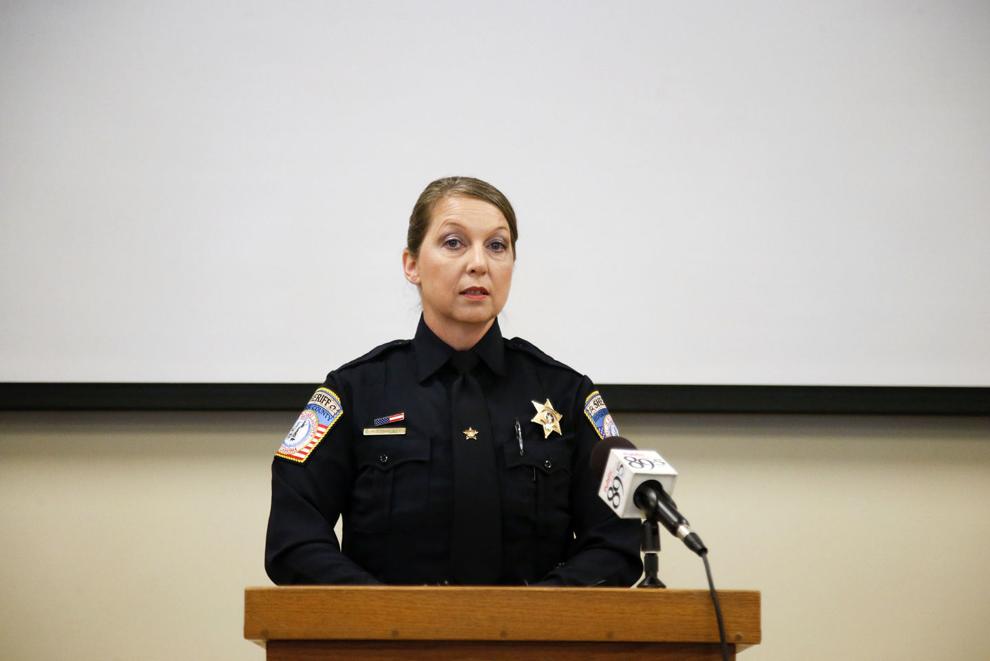 Aug. 21, 2017: Betty Shelby seeks to expunge Terence Crutcher manslaughter case records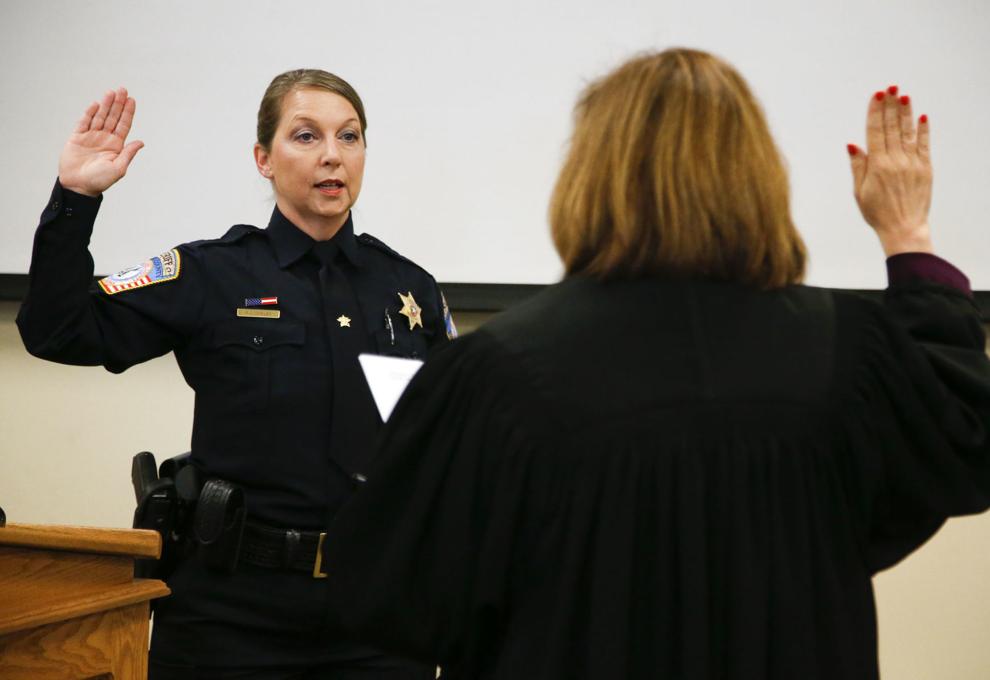 September 2017: Terence Crutcher's parents talk about grandchildren, coping with son's death one year later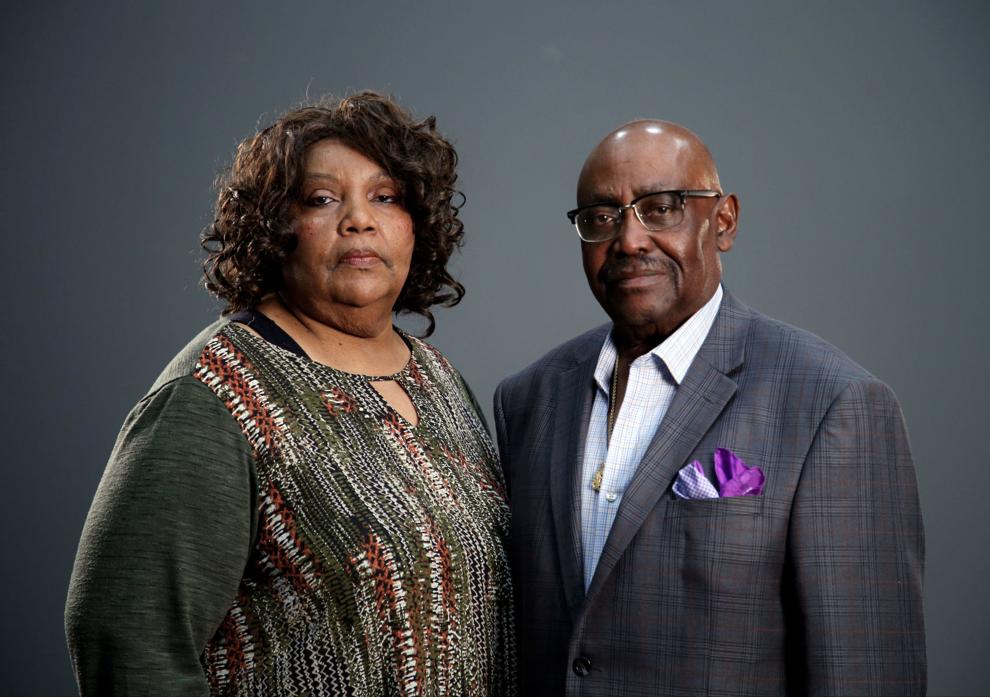 Oct. 25, 2017: Betty Shelby's request to expunge record granted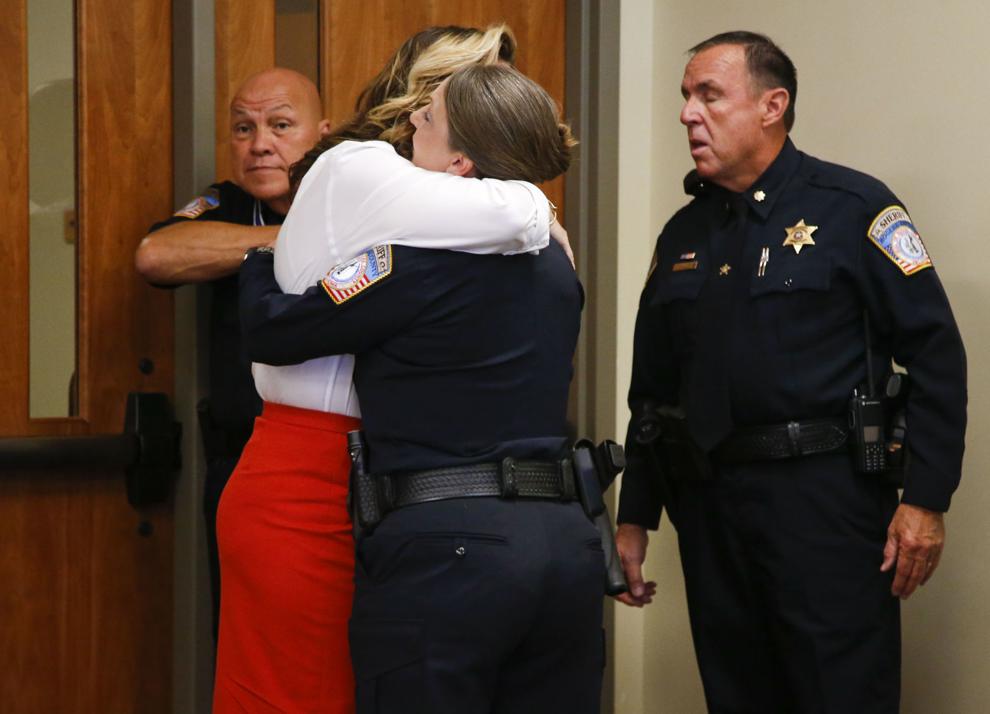 Dec. 28, 2017: Terence Crutcher Foundation forms encourage people to report negative police interactions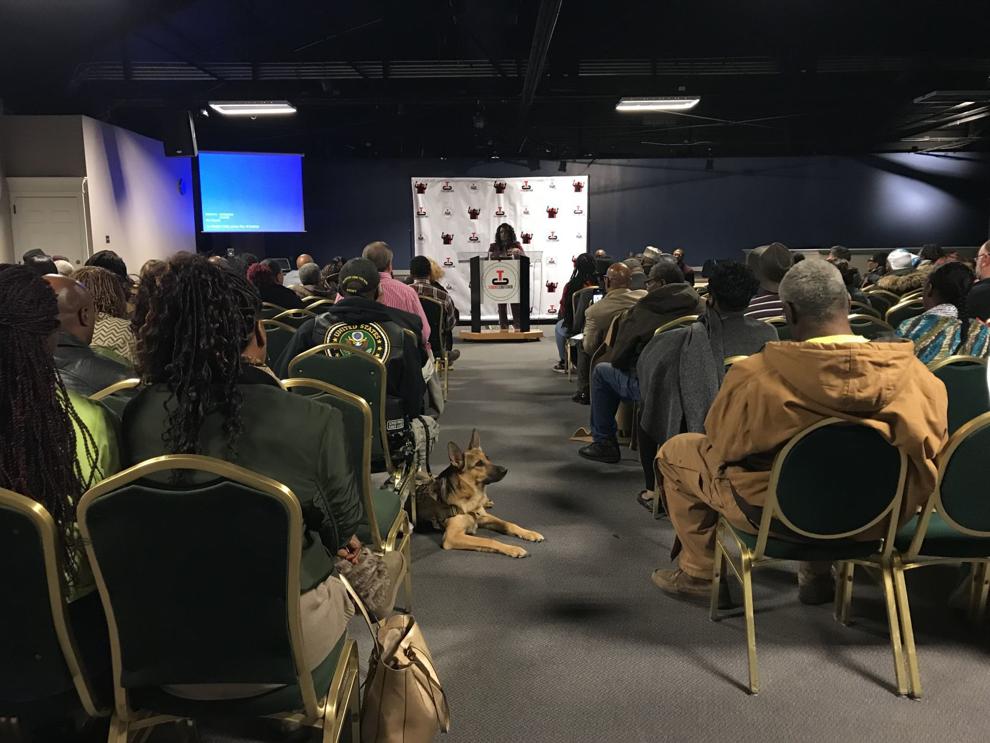 March 30, 2018: Tiffany Crutcher talks about implicit-bias training for Tulsa police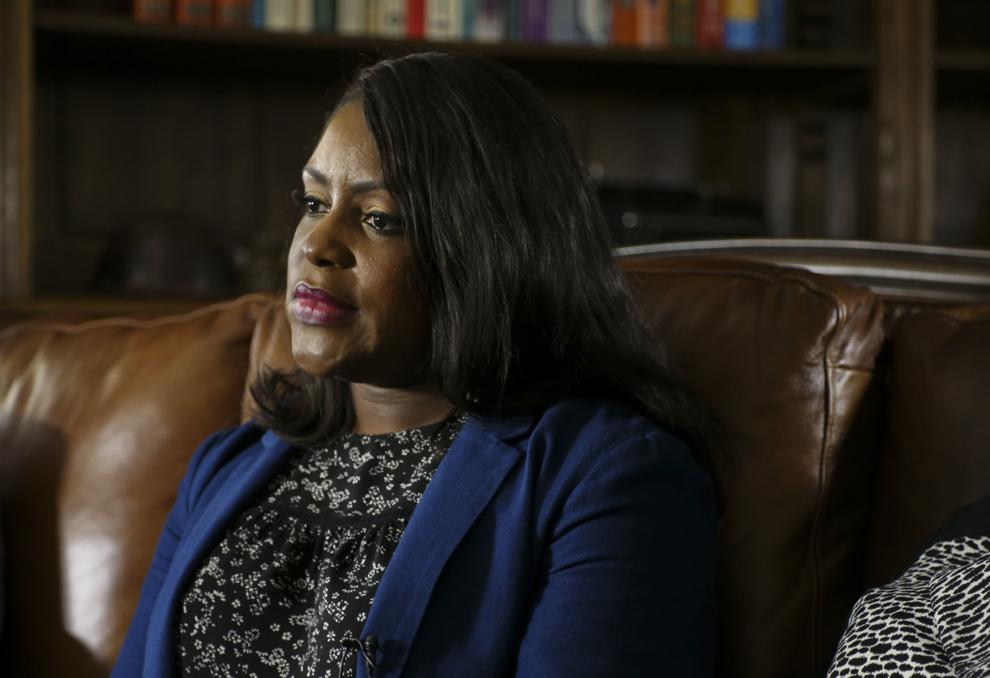 April 4, 2018: Crutcher family files second wrongful death lawsuit against city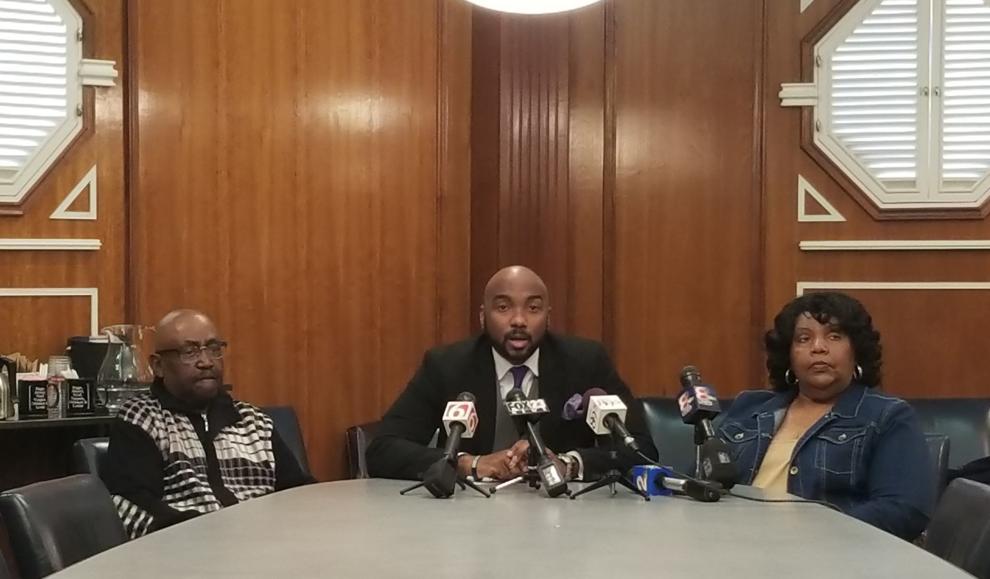 May 2018: Betty Shelby talks about joining Rogers County
June 13, 2018: Terence Crutcher's father addresses City Council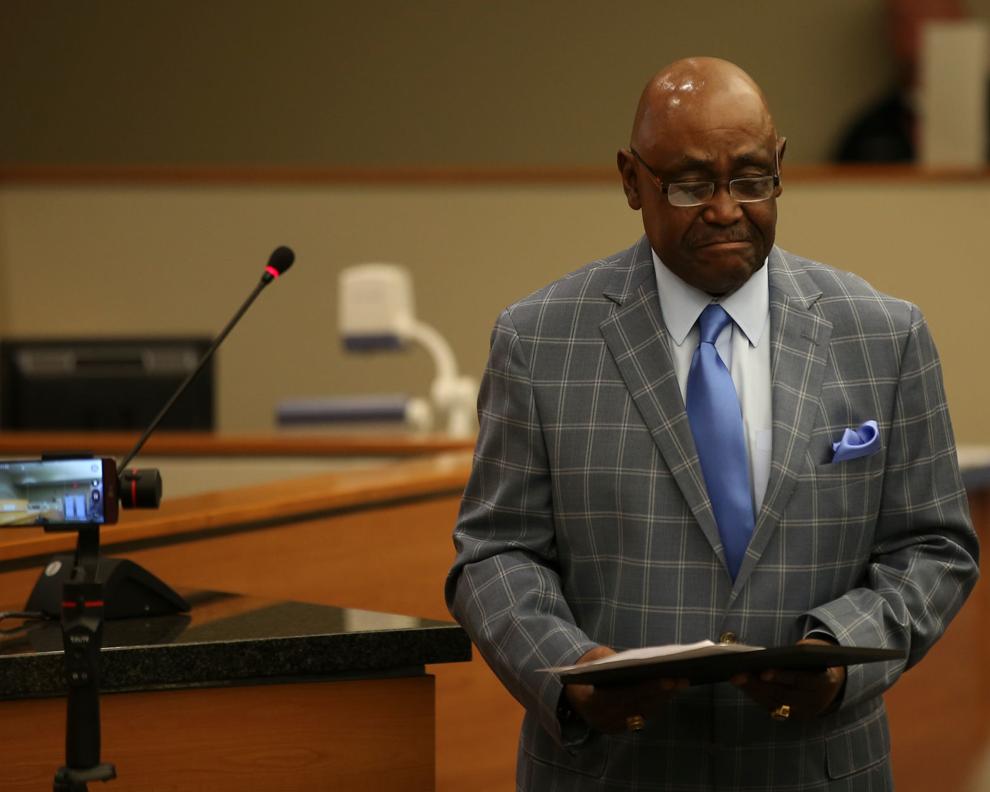 August 2018: First Terence Crutcher memorial scholarships awarded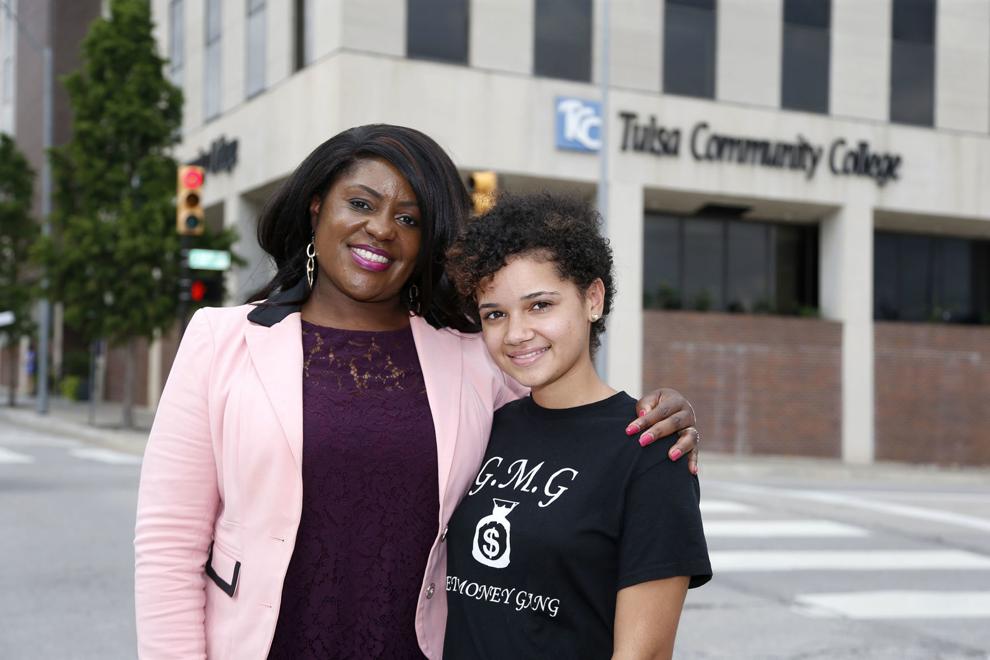 Aug. 27, 2018: Betty Shelby teaches course for officers on 'surviving the aftermath of a critical incident'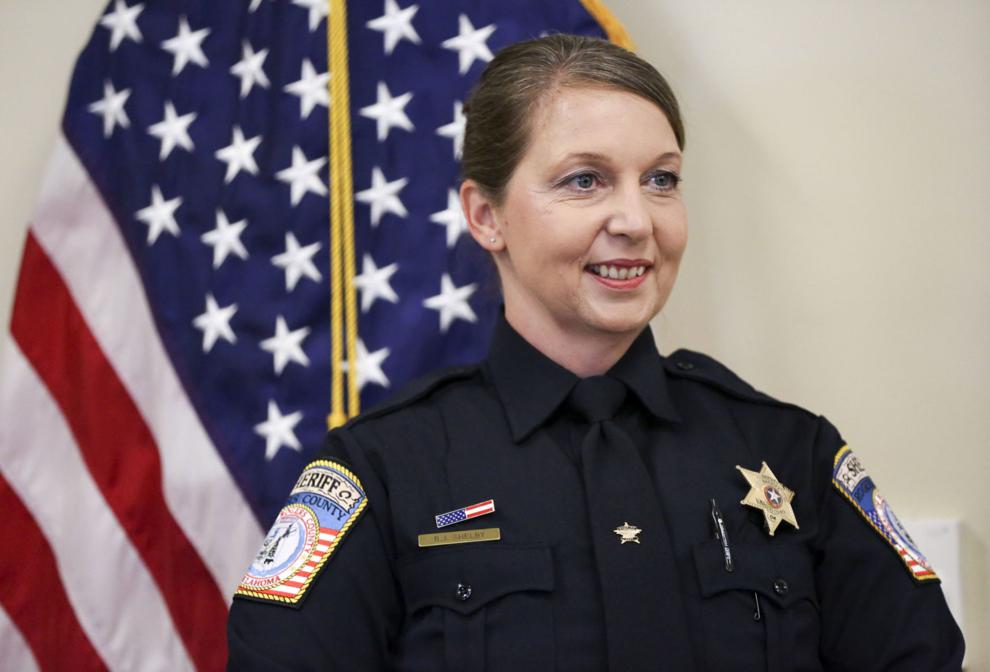 Nov. 11, 2018: Betty Shelby uninvited to law enforcement conference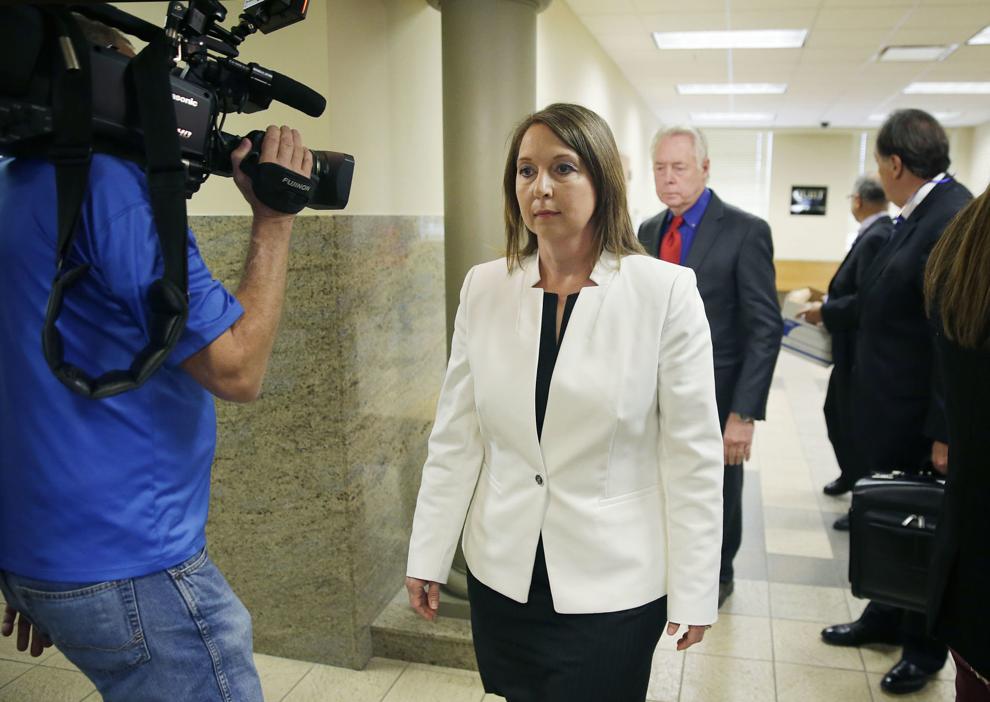 Dec. 12, 2018: Community leaders challenge Tulsa Police hiring of Betty Shelby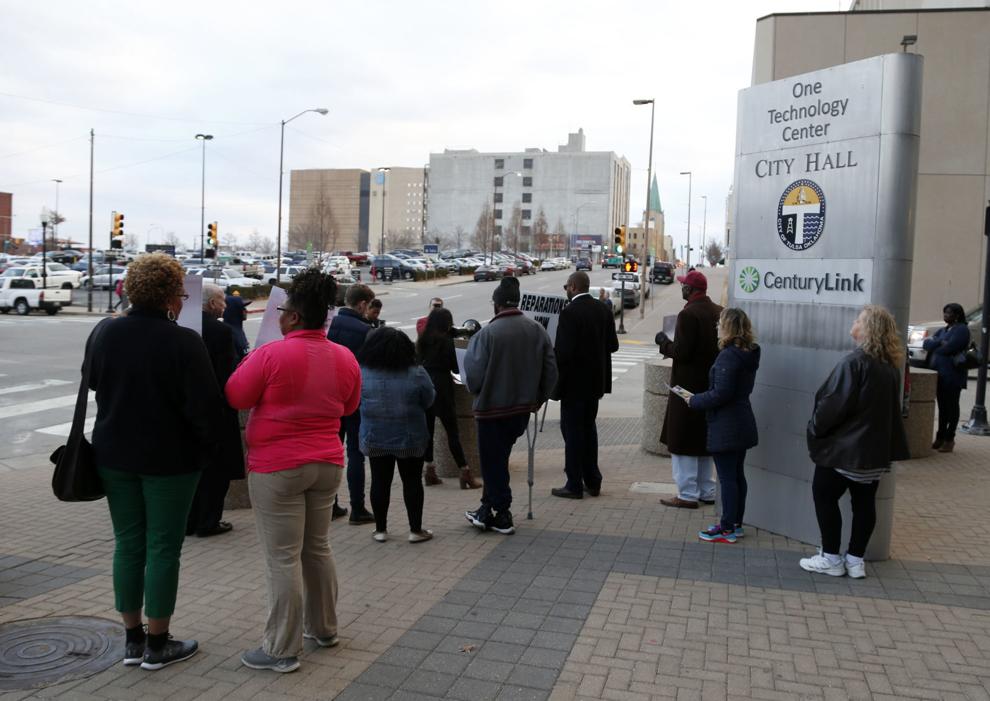 March 1, 2019: Betty Shelby will not face charges for federal civil rights violation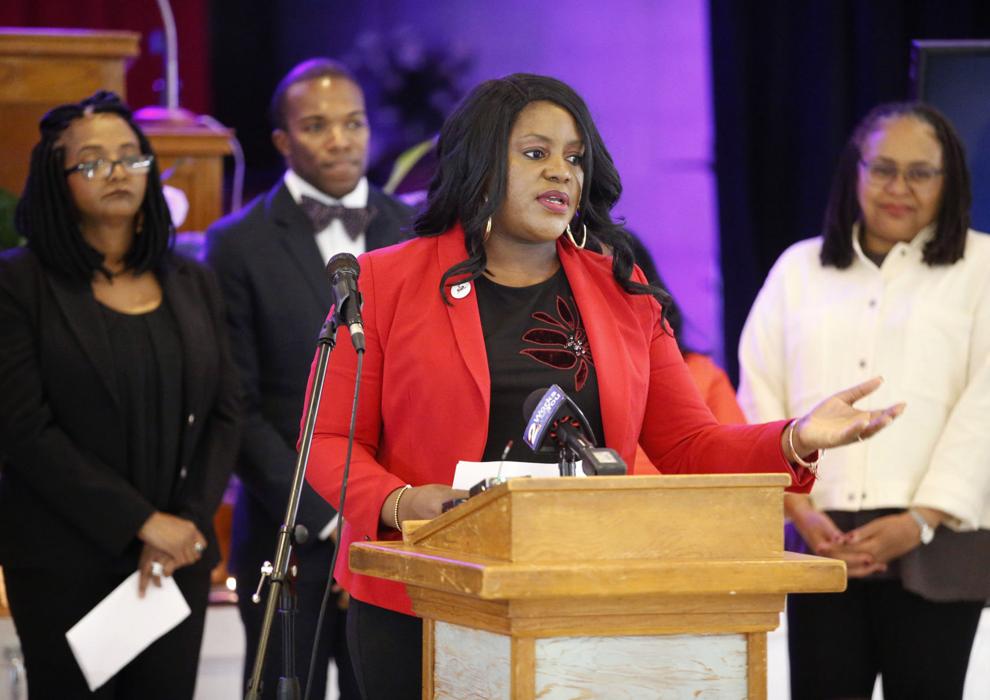 March 14, 2019: Tiffany Crutcher addresses city council; mayor responds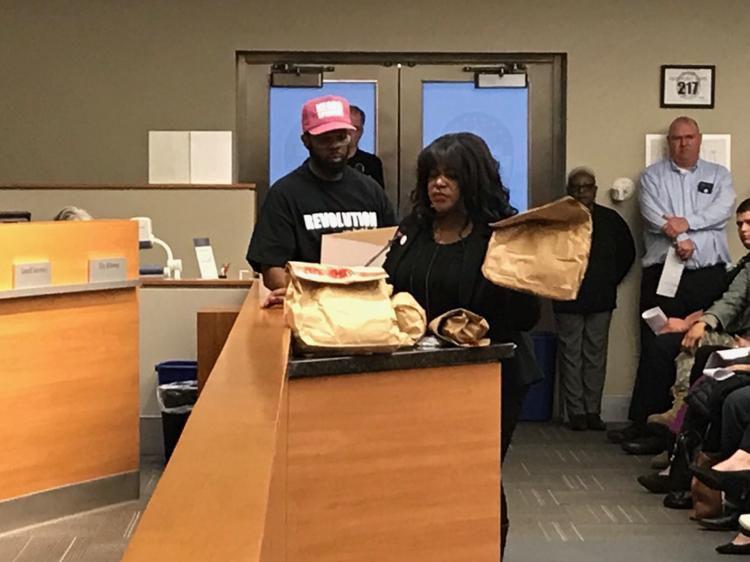 March 21, 2019: Dismissal of a Terence Crutcher wrongful death lawsuit upheld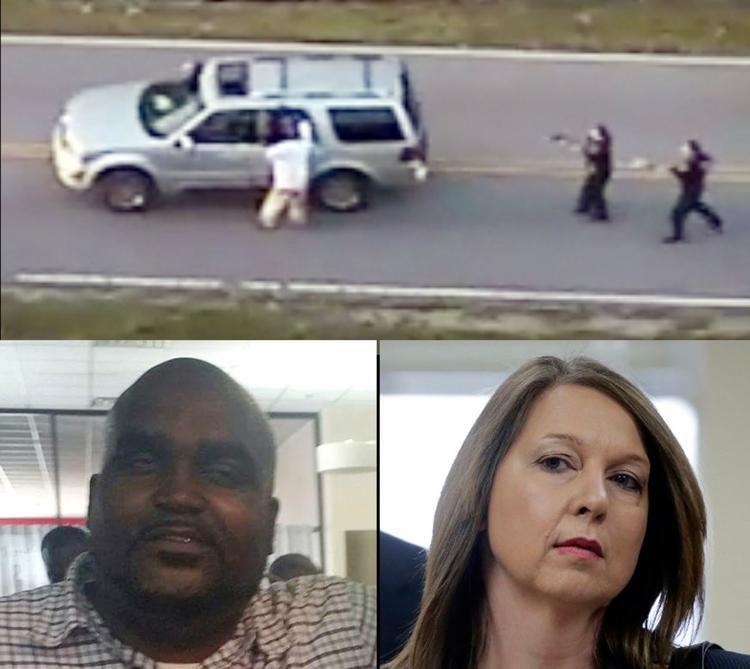 April 2019: Betty Shelby to teach basic NRA pistol course with husband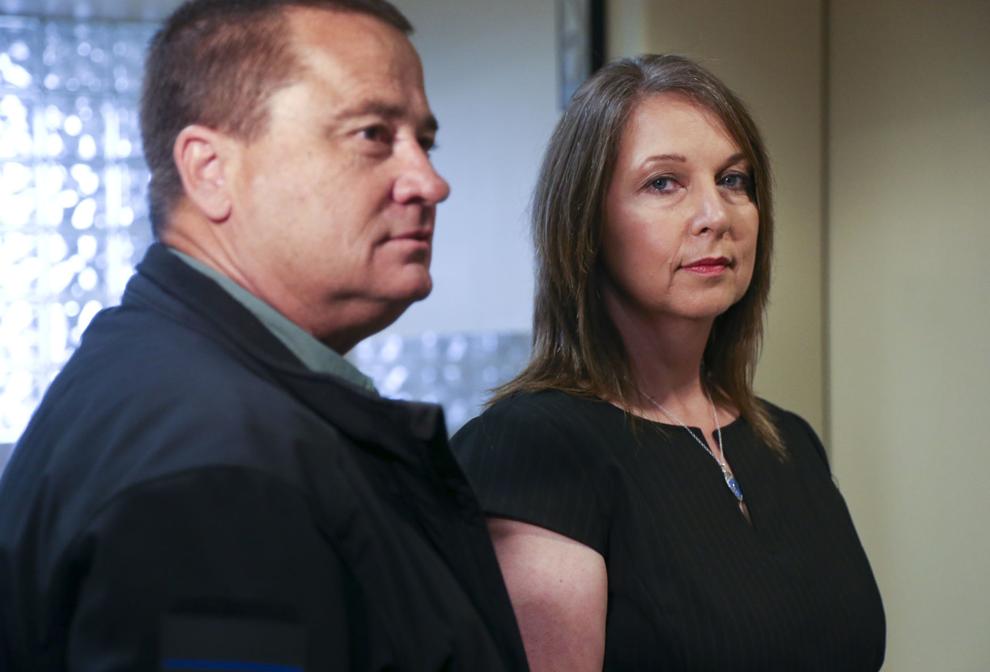 May 14, 2019: Tiffany Crutcher takes policing reform campaign to Capitol Hill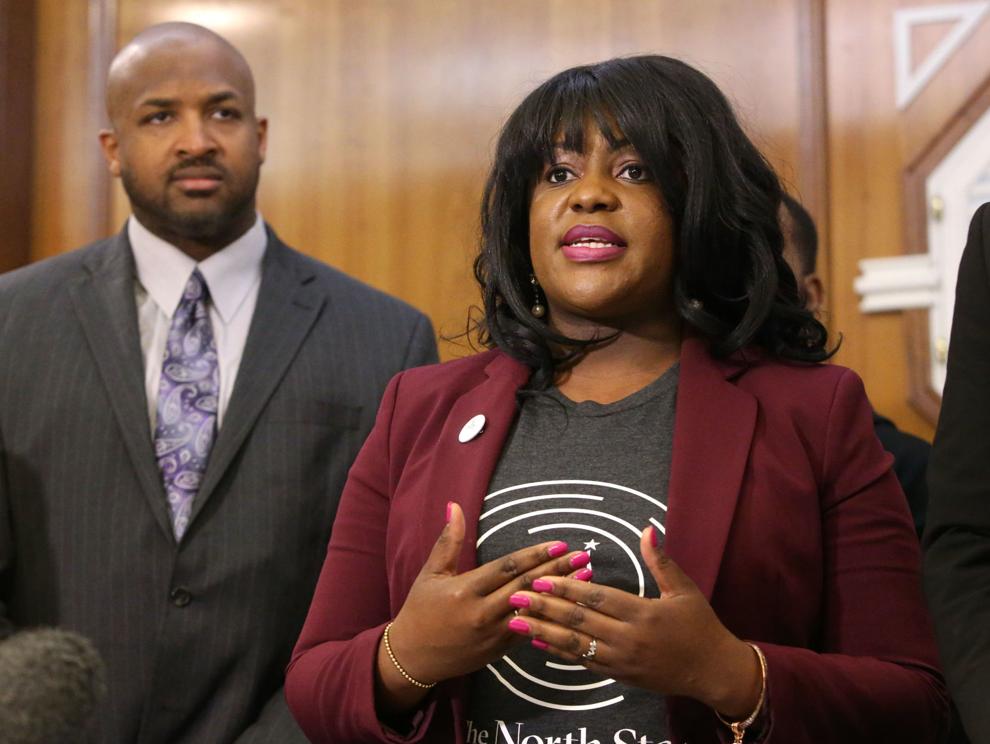 September 2019: Tulsa Police improve aspect of its use-of-force policy since Terence Crutcher's death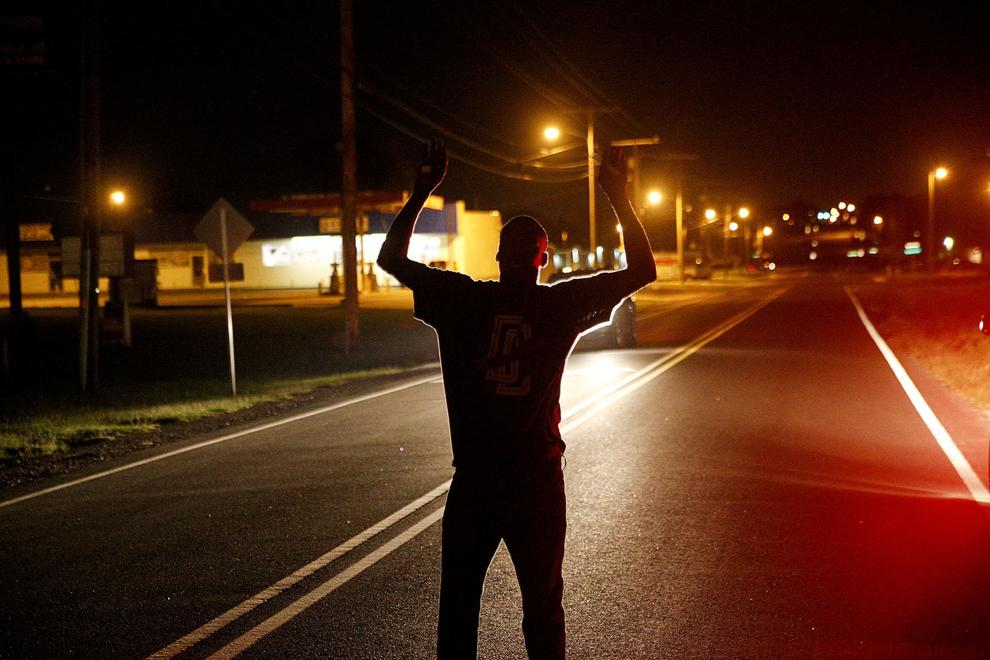 April 2020: Terrence Crutcher Foundation offers free meals to 'health care heroes'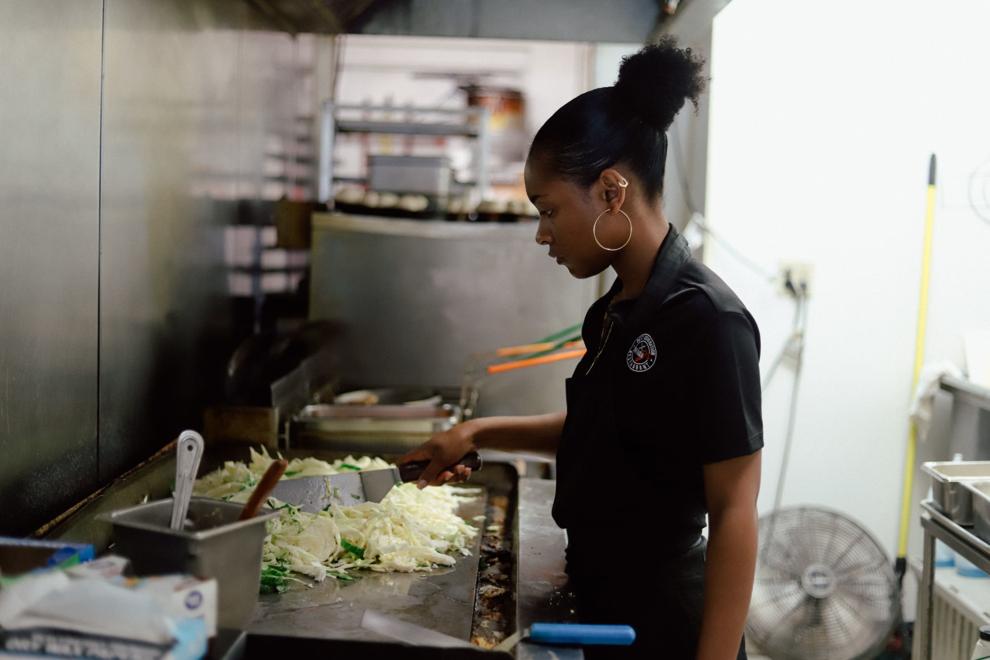 June 1, 2020: After protests, Tulsa mayor, advocates for police reform agree to work together for substantial changes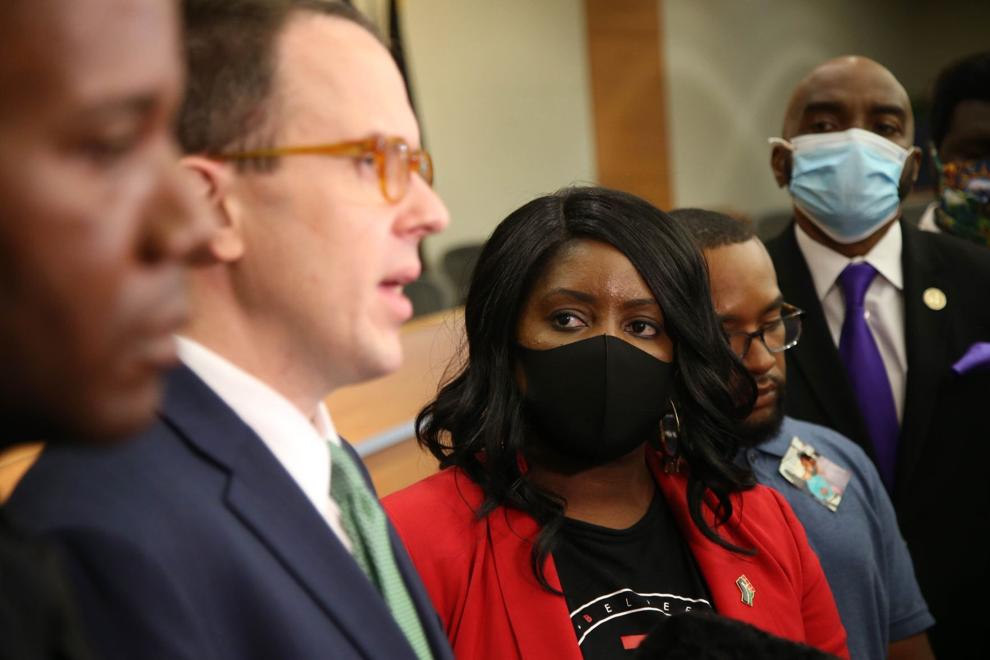 Check out our latest digital-only offer and subscribe now