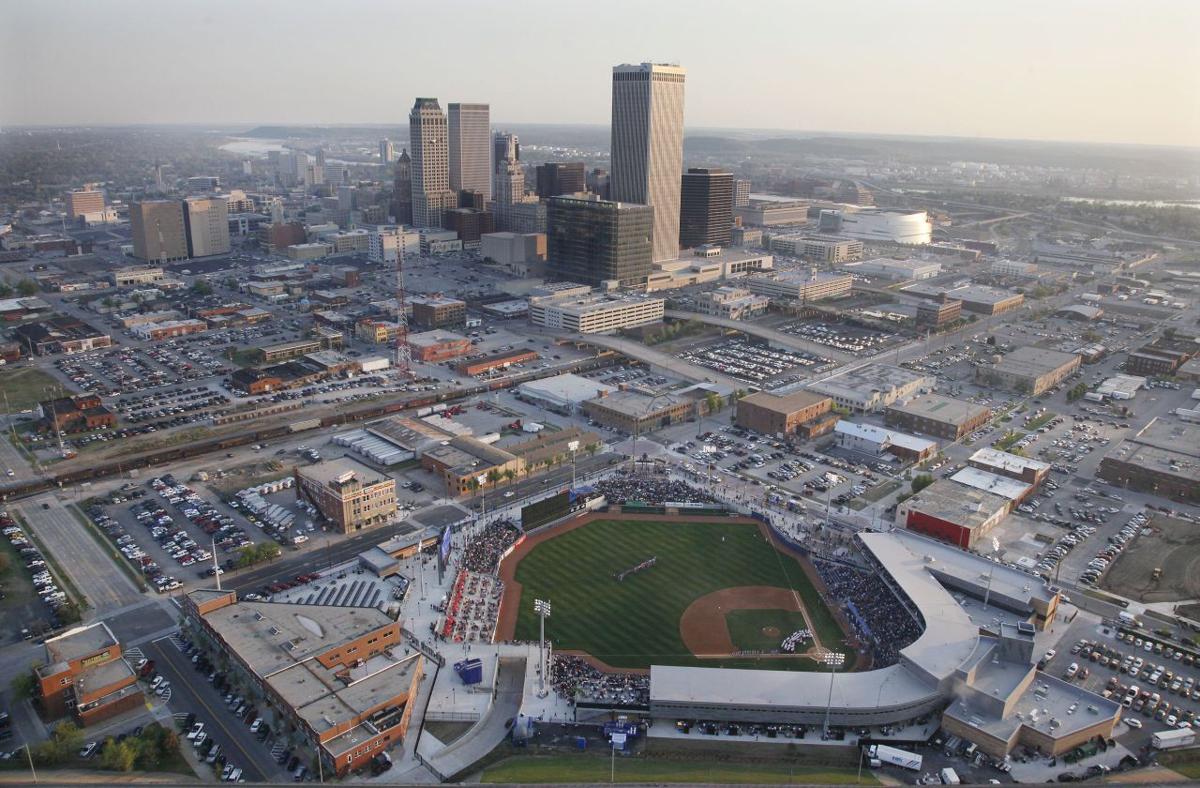 Editor's note: This story was clarified after publication to indicate that absentee ballots can be dropped off at the Election Board office.
---
Who says sports and politics don't mix?
In late October at ONEOK Field, they'll be inextricably linked. The home of the Tulsa Drillers baseball team and the FC Tulsa soccer team will be the Tulsa County Election Board's early voting site for the Nov. 3 election.
Early voting will be held from 8 a.m. to 6 p.m. Oct. 29 and 30 and from 9 a.m. to 2 p.m. Oct. 31.
"I think the greatest benefit is that it is a large, centrally located venue and that it is open air and that there is plenty of room for people to spread out and socially distance for what we anticipate will be some very long lines," said Election Board Secretary Gwen Freeman.
The Election Board has previously held early voting for the presidential election at two locations — Hardesty Regional Library in south Tulsa and the Election Board just north of downtown. But in the age of COVID-19, Freeman said, putting large numbers of voters inside buildings is not only potentially dangerous but likely would discourage early voting.
At ONEOK Field, "we don't have to worry about them being on top of each other, breathing each other's air and that sort of thing," Freeman said.
The county Election Board will not be open for early voting, but absentee ballots can be dropped off at the Election Board.
Absentee ballots cannot be dropped off at ONEOK Field.
Tulsa isn't the first city in the country to convert a sports venue into a polling station. The National Basketball Association is converting franchise-owned-and-operated arenas into voting places as part of its effort to promote social justice and community engagement. And in Los Angeles, Major League Baseball's Dodgers are partnering with LeBron James' More Than a Vote coalition to turn iconic Dodgers Stadium into a polling site for the November election.
That's where Taylor Levacy, community relations manager for the Drillers — the Dodgers double-A affiliate — got the idea to call Freeman with a pitch.
"In doing some research with Tulsa County, I noticed a big thing they had just talked about was early voting was going to be a big deal, and I thought, 'Why not call up Gwen over at the Election Board,'" Levacy said. "And I said, 'Hey, … would they be open to having the conversation of utilizing our stadium as an early voting location?' And she said, 'Absolutely.'"
Levacy said voters will enter the park from the first base entrances along Elgin Avenue and exit from the home plate gate to the north.
"They'll make their way onto the concourse and, instead of going to our concession line to order a hot dog, they are basically going to be ordering a ballot," Levacy said.
"They'll get their ballots from there, and then all along the concourse there are going to be the individual polling booths.
"And then as they are making their way out of the stadium, they'll be putting their ballots into the voting machines that will be near the home plate entrance."
Drillers President and General Manager Mike Melega said the team is proud to be able to assist in the election.
"The Drillers are such a big part of the community, and if there is an opportunity for us to jump in and help provide a safe polling place for Tulsans that might have a concern about going indoors, of course we wanted to be part of that," Melega said. "So it was a no-brainer."
Tulsa Transit and the city of Tulsa are also chipping in. Freeman said Tulsa Transit has committed to providing free service on the three routes that run closest to ONEOK Field — 130, 201 and 700 — during the early voting periods. And the city of Tulsa is working to provide parking near the stadium.
Freeman said she's grateful for the cooperation and that it will be much needed. Nearly 18,000 Tulsa County residents took advantage of early voting in 2016, and Freeman expects at least that many in November.
"This is a much better idea because we can concentrate our limited staff, our limited resources in one place to guarantee that the early voting runs smoothly and efficiently for our voters and for our workers," she said.
---
Kevin Canfield
918-581-8313
Twitter: @aWorldofKC
Concerned about COVID-19?
Sign up now to get the most recent coronavirus headlines and other important local and national news sent to your email inbox daily.