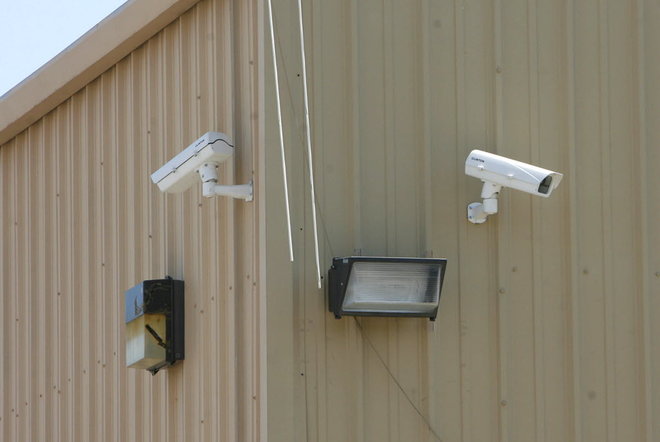 The Tulsa Police Department would like a better picture of what's going on around town.
So as city officials contemplate how to spend millions of dollars in American Rescue Plan Act funds, Chief Wendell Franklin has an idea: Use some of the money to establish a real-time crime information center that would include the use of closed-circuit television surveillance cameras.
Maj. Mark Wollmershauser Jr. said cameras would be just one tool used in the information center.
"There is a slew of technology that would feed into the real-time crime information center, and cameras are just one part of that," he said.
Wollmershauser said Franklin's vision for the information center is to make it about more than crime.
"The chief's vision is to not just be crime related," he said. "But if they were along Riverside (Drive) and the flood is occurring, we wouldn't have to constantly send people out. We could just say, 'Yep, the waters are rising. No, nothing has flooded over the banks yet.' It would be a response to disasters, as well."
The real time crime information center would also help the Police Department make the best use of its newest technology, including its mobile CAD system and records management system, Wollmershauser said.
Closed-circuit television surveillance isn't new. Homeowners, businesses and city governments around the world are using CCTV to keep an eye out for trouble. But that hasn't quelled the concerns of those who see the cameras as government overreach and an unwarranted invasion of privacy.
"To me, though, they're not surveillance cameras. I don't picture like a Big Brother in your neighborhood kind of thing," Wollmershauser said.
The cameras would be clearly marked for all to see, he said.
"These cameras would not be hidden. The goal would be to make them very, very seen as a deterrence, not as an undercover tool approach to spy on your neighbors," Wollmershauser said.
The Police Department has made no decisions on how many cameras it would need or where they would be placed, Wollmershauser said. The plan is to gradually deploy them at mass gatherings and other big events to give the public a better understanding of how they work and their potential benefits.
Wollmershauser said police would then work with community leaders and neighborhood representatives to determine the best locations for the cameras.
"Other cities across this country have it and have shown its effectiveness, but it all starts with bringing Tulsans to the table as the deployment occurs," he said
The extent to which the technology prevents crimes in public spaces remains a subject of debate.
A document provided by the Mayor's Office indicates that studies have shown the technology to have mixed results in preventing crime.
The results of a 2008 study "indicated that CCTV effectively reduces crime," the document states. "Overall the research on CCTV's impact suggests that it is most effective at preventing property offences."
The document says "there is inconclusive evidence regarding the effects on personal crime and public order crimes." It quotes a 2006 study as saying "CCTV is more effective when used in small, well-defined spaces."
CCTV's deterrence effect is founded on the theory that potential offenders base their decisions on "the costs and benefits of engaging in a behavior," according to studies cited in the Mayor's Office document.
It quotes the 2006 study as saying that "for CCTV to effectively prevent crime, it must be known that the cameras are present and increase the risk of an offender being detected. This risk of being caught will prevent the crime if it outweighs the potential rewards of the crime."
CCTV systems can be either active or passive, according to the city document. An active system is monitored in real time, while a passive system records video, but the video is viewed only if a crime is reported.
Wollmershauser indicated it's too soon to know how TPD's cameras would be monitored.
"It would be monitored whatever is best for the return," he said. "Again, that is all based off of us having the manpower to do so."
Mayor G.T. Bynum said he thinks the technology is worth considering.
"At a time when police workforce shortages are a nationwide challenge, the Tulsa Police Department is evaluating technology that can serve as a force multiplier in the field," Bynum said. "Chief Franklin's focus on technology and innovation is one of the main reasons I hired him for the job.
"If there are tools we can use in high crime areas that are proven to reduce crime, I would like us to consider them."
A recent study by Comparitech, a pro-consumer technology website, found that 770 million surveillance cameras are in use worldwide, with 54% of them in China.
In a review of the 50 most populated cities in the U.S. — for which only 39 had available data — Comparitech found that almost 270,000 cameras are monitoring approximately 44 million people. Atlanta is keeping the closest watch on its residents, with 48.93 cameras per 1,000 people, and Chicago has the most cameras, with 32,000.
The top five surveilled cities in the U.S., according to Comparitech, are Atlanta, Philadelphia, Denver, Washington and San Francisco.
Nicole McAfee, director of advocacy and policy for ACLU Oklahoma, said the organization is always concerned when CCTV is proposed as a policing tool.
"I think there needs to be a clear understanding how invasive it is, that in discussion around CCTV, it has often been discussed as more invasive than a wiretap or a phone tap," McAfee said. "I think there needs to be a clear understanding of how susceptible it is to sort of be hacked and have that video not protected, and how much it just puts people in a vulnerable position where they are sort of giving up their privacy without any say in it based on wherever people decide to ultimately place these cameras."
Wollmershauser said the Police Department would establish policies and procedures to govern the use of the cameras.
"The safeguard is working with the community" to roll out the new technology, he said.
City Councilor Lori Decter Wright said she knows little about the proposal but believes it is important to have a detailed public discussion of the issue before taking any action.
"We need a lot more information," she said. "What cities do it? What do they use it for? What are the outcomes? Is crime reduced, and are communities safer when 24/7 video surveillance is used?"
The $1.9 trillion American Rescue Plan includes $350 billion for states, counties, cities and tribal territories to mitigate economic harm, including the loss of revenue, caused by the pandemic.
The city has been told it will receive $87.5 million in American Rescue Plan funds over the next two years. The mayor, his staff and a City Council subcommittee have been meeting regularly to prioritize how the funds might be spent.
---
Correction: This story originally misidentified Maj. Wollmershauser's rank. The story has been corrected.
---
Tulsa Police Chief Wendell Franklin's first year
Faith and Blue Weekend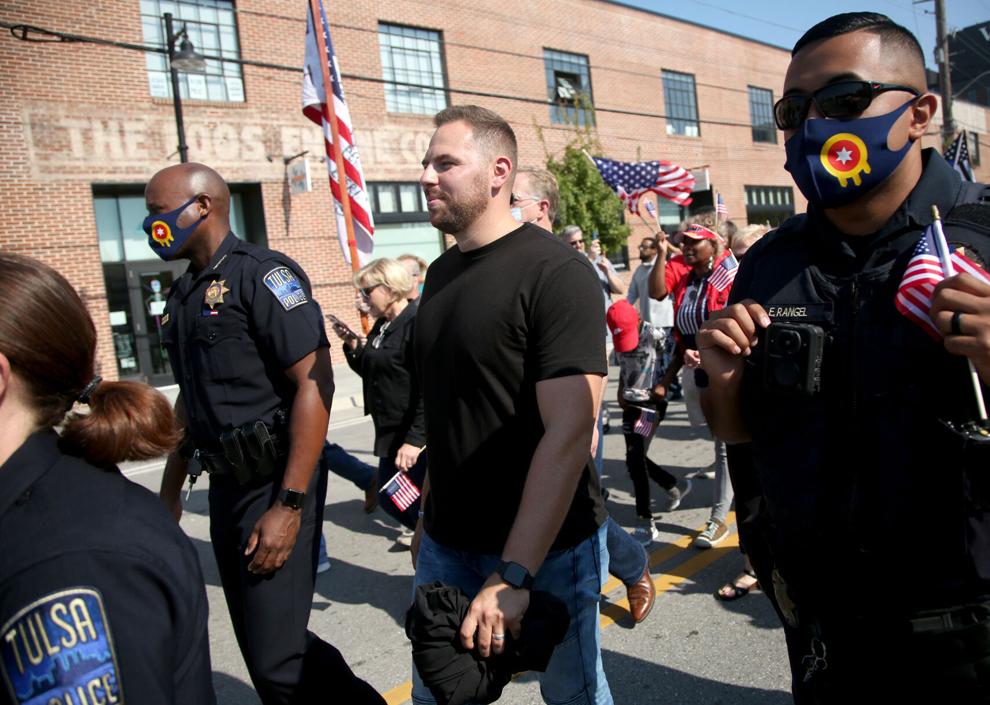 TPD NEWS CONFERENCE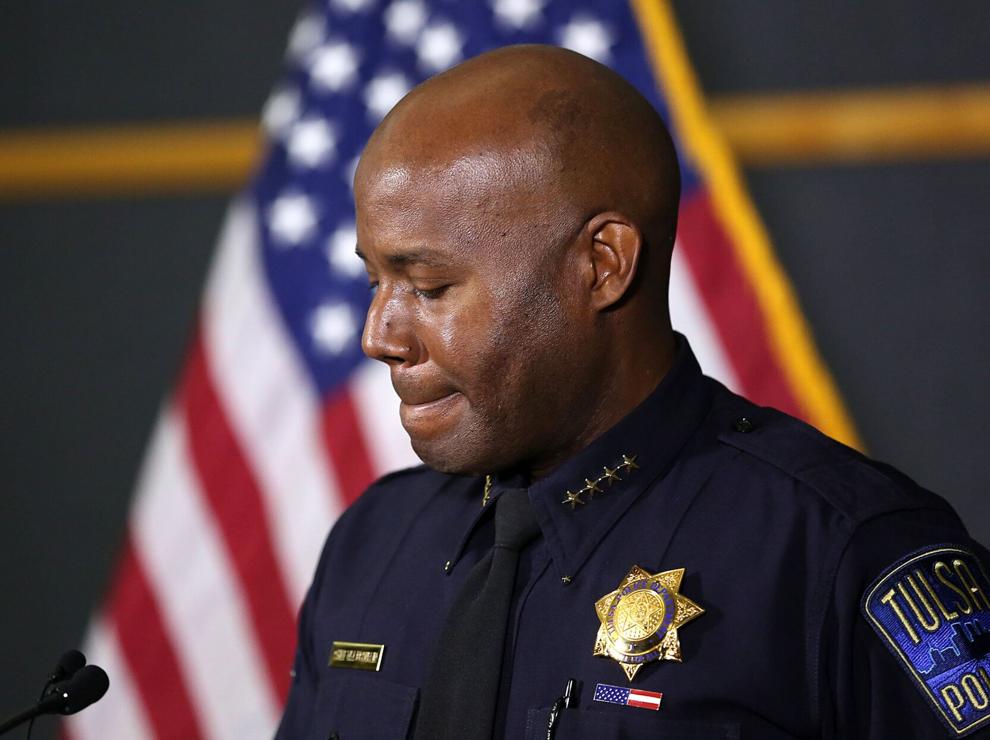 TPD Video news conference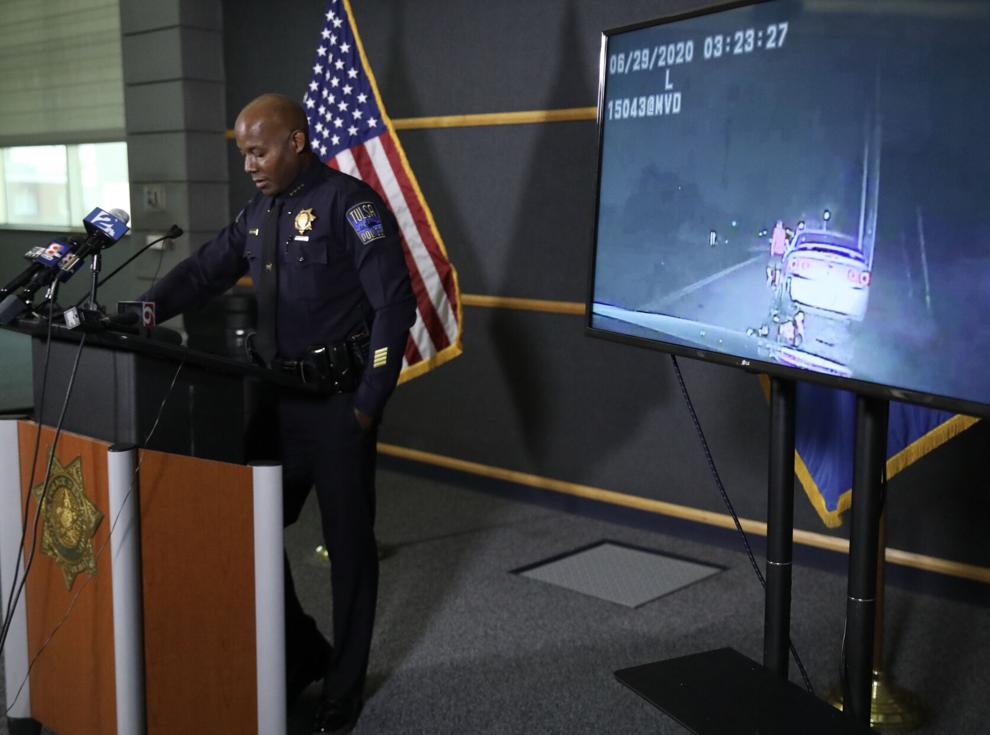 Tulsa Police Chief Wendell Franklin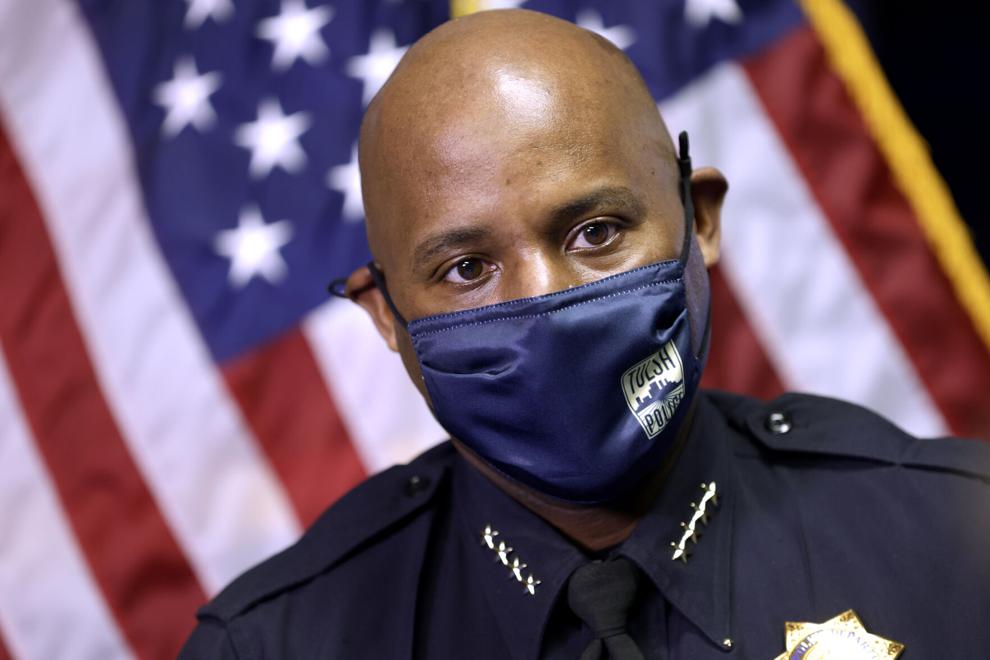 Tulsa Police Chief Wendell Franklin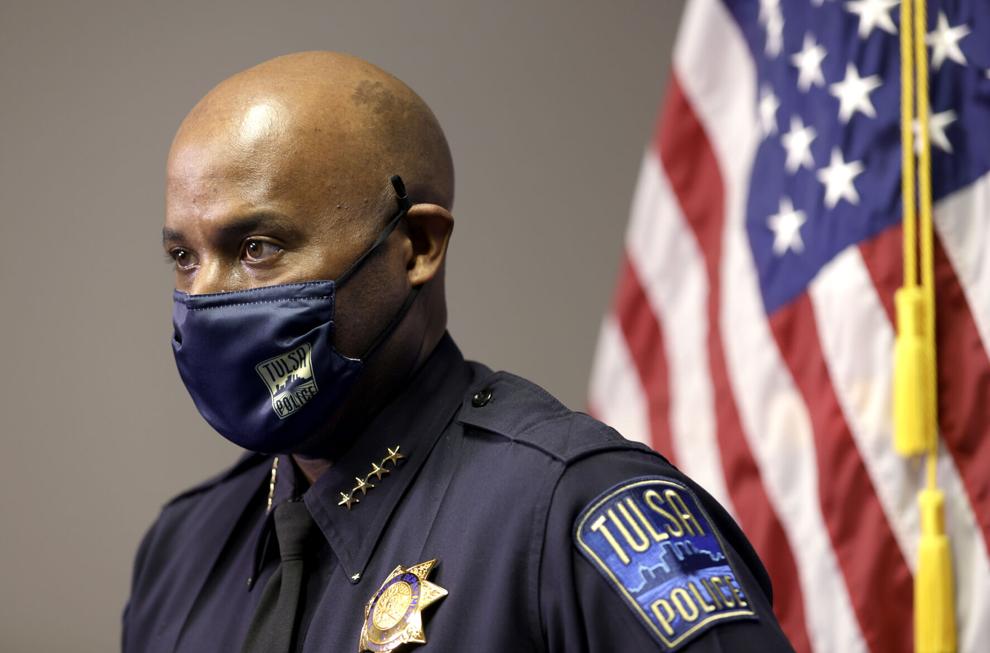 Press Conference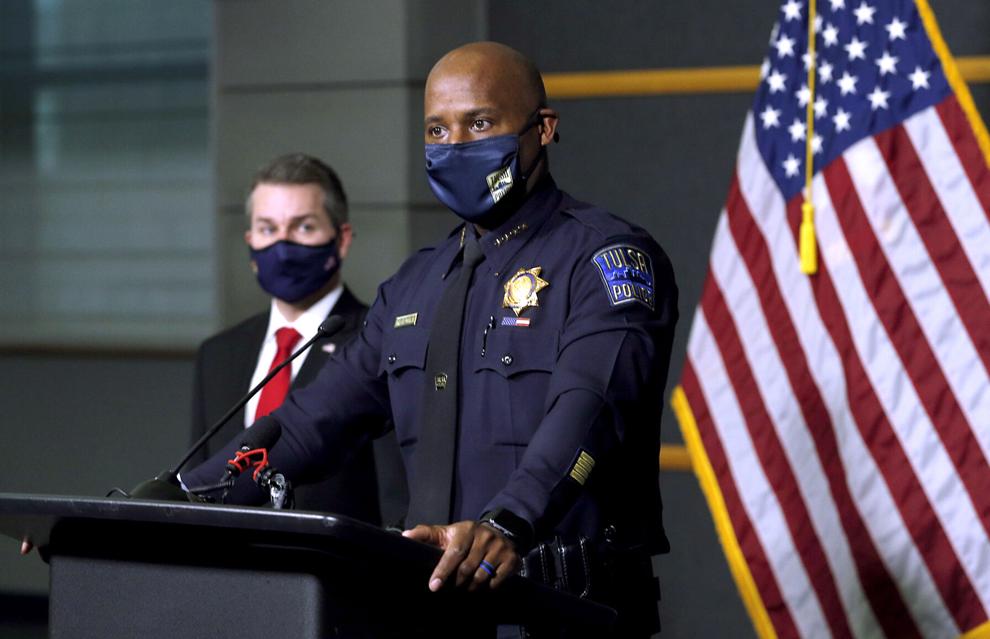 Faith and Blue Weekend
HOUSE RACE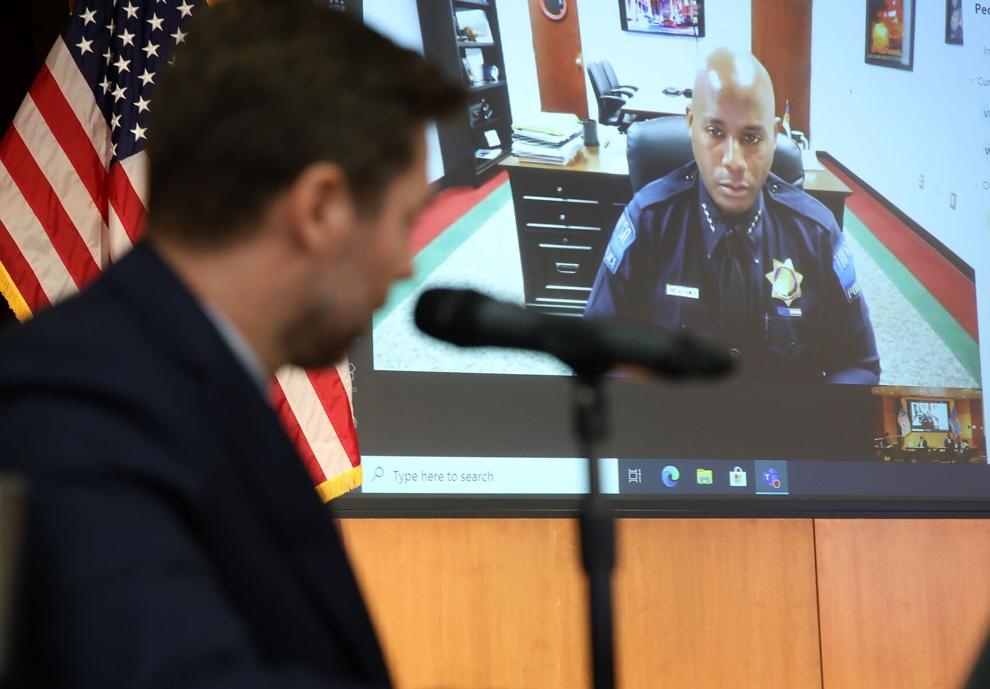 Tulsa Police Chief Wendell Franklin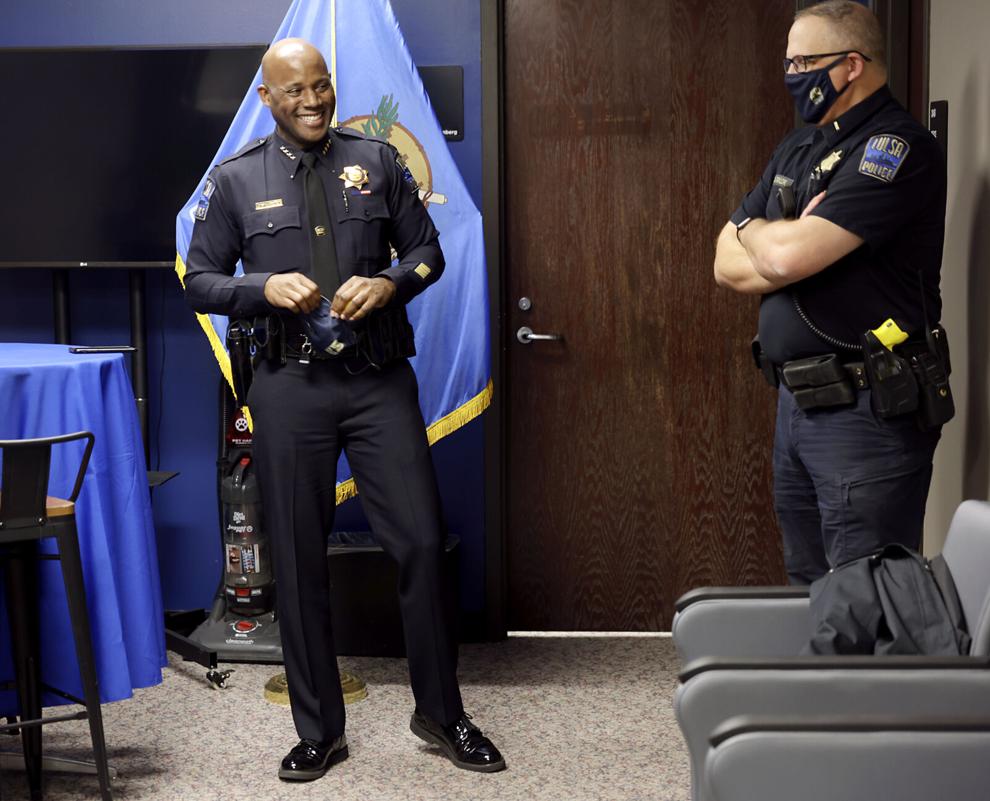 Covid Update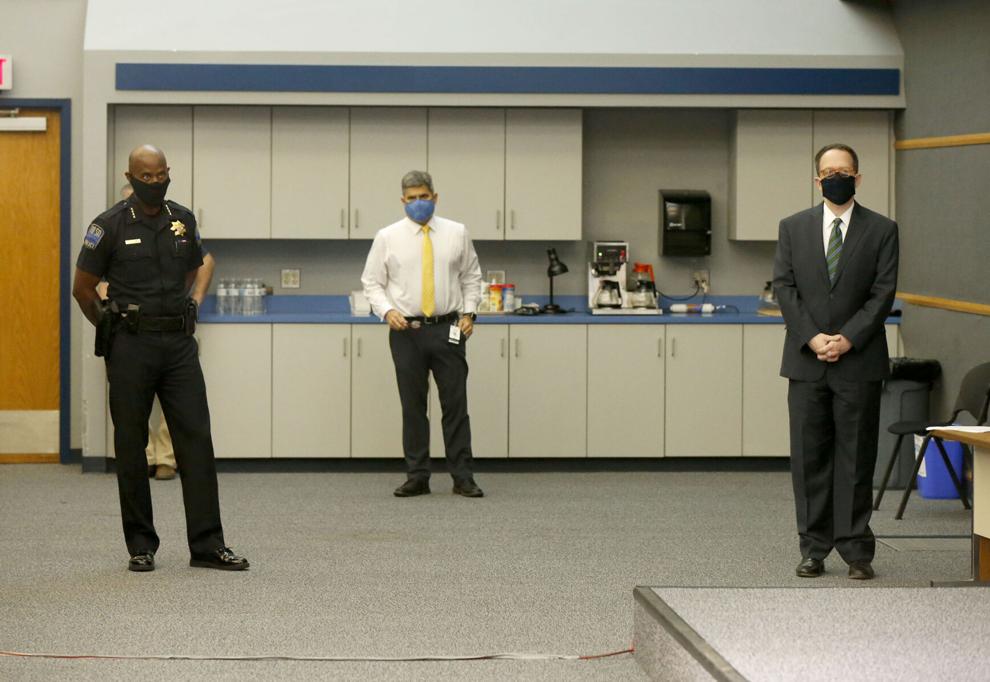 Fundraiser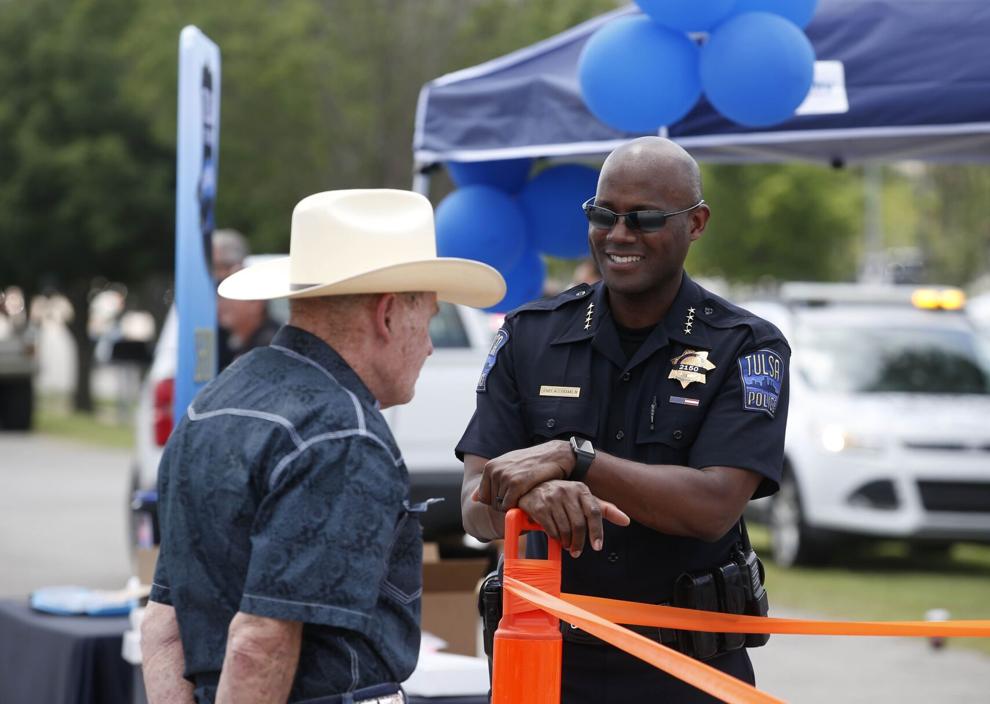 OFFICER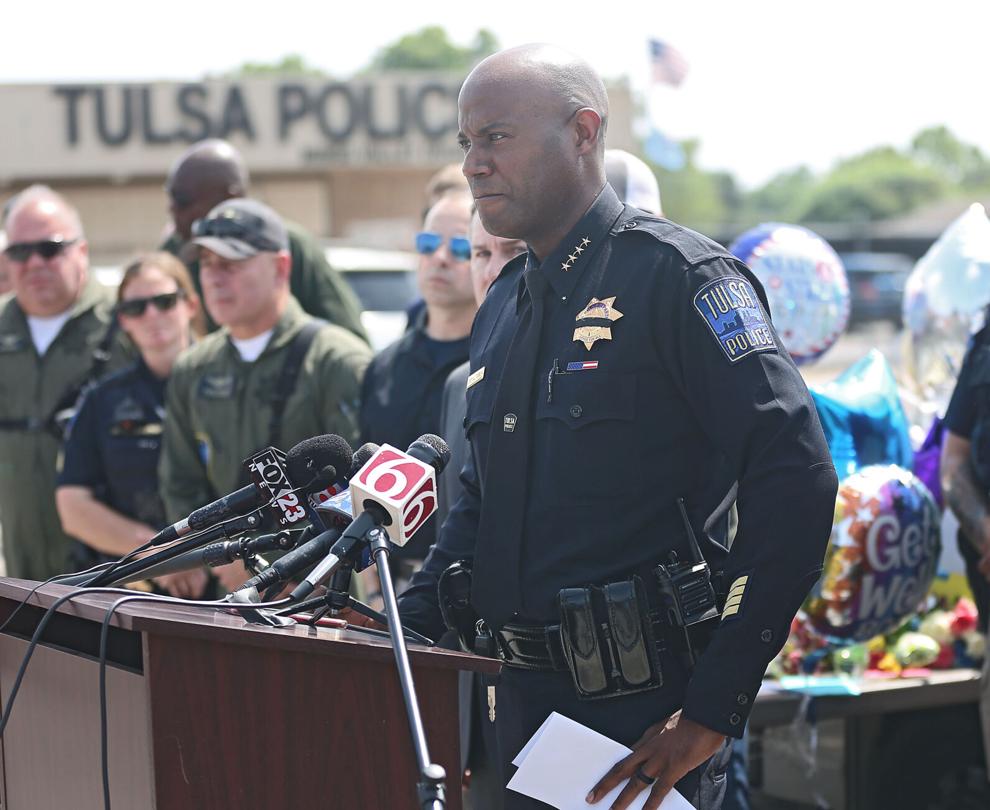 OFFICERS SHOT
OFFICER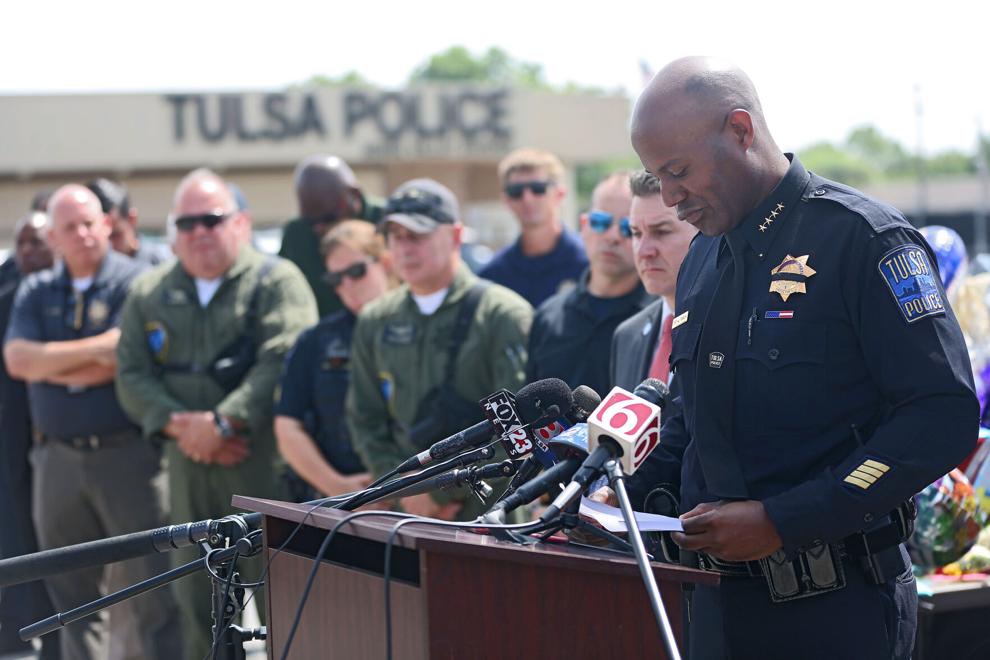 OFFICER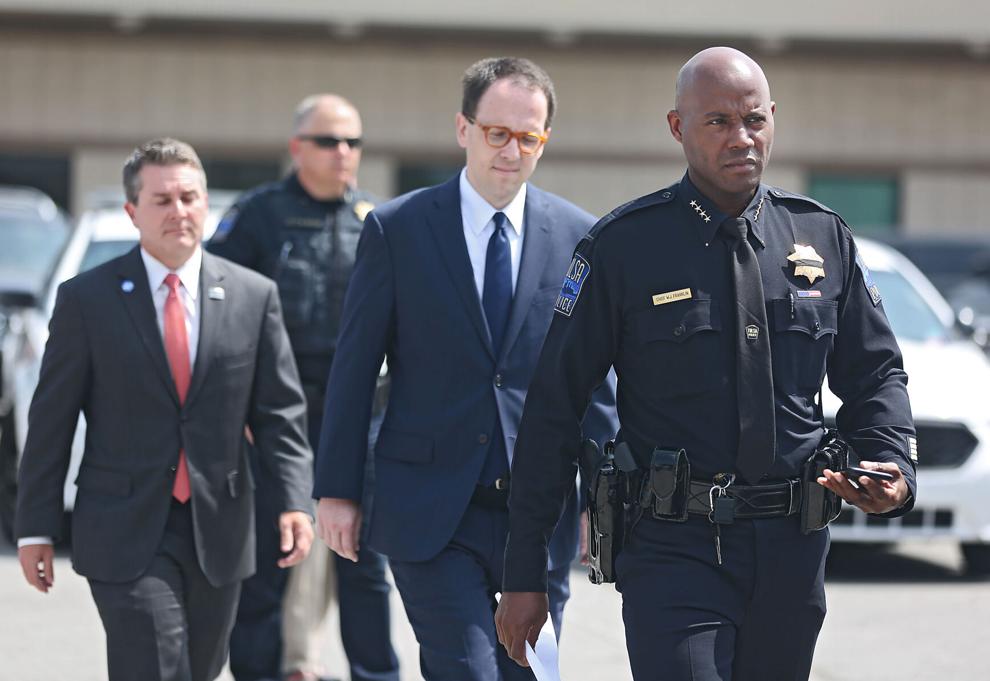 OFFICERS SHOT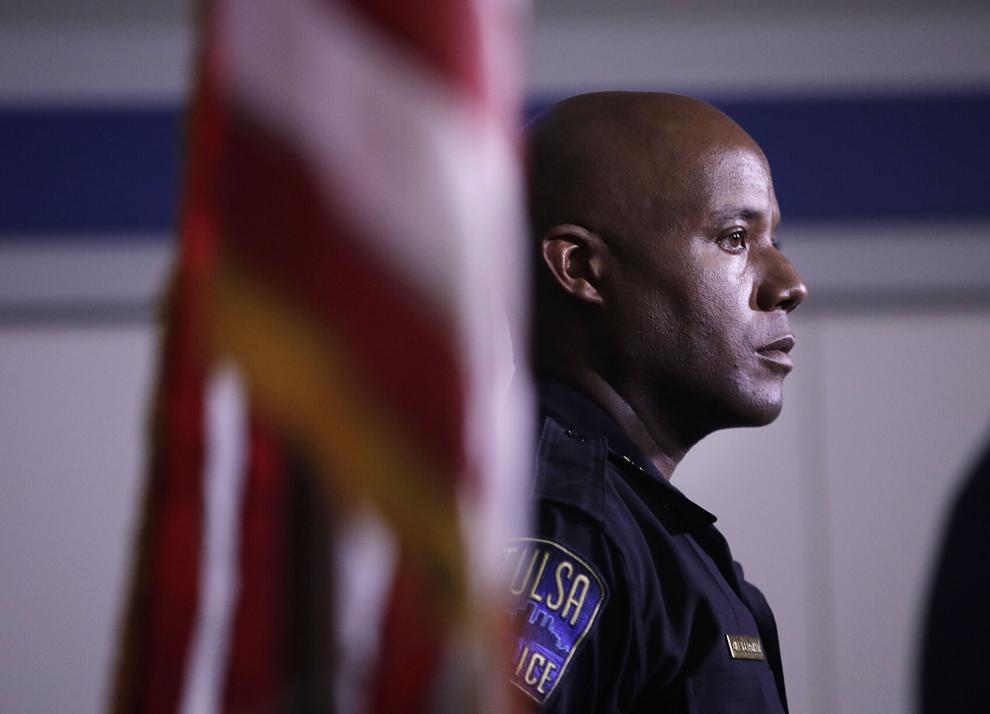 OFFICERS SHOT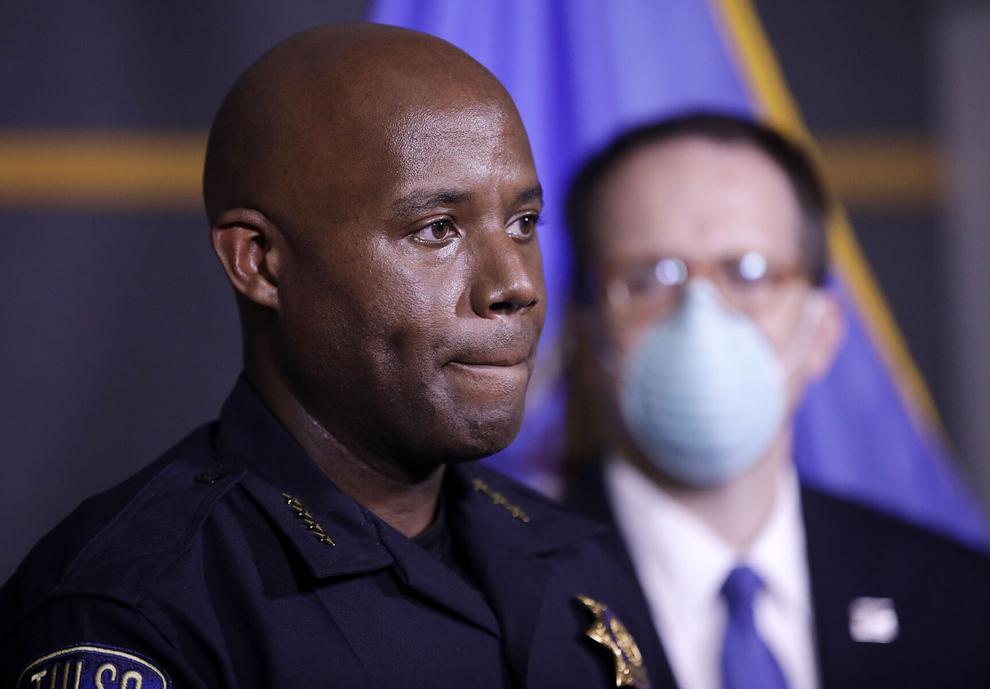 OFFICERS SHOT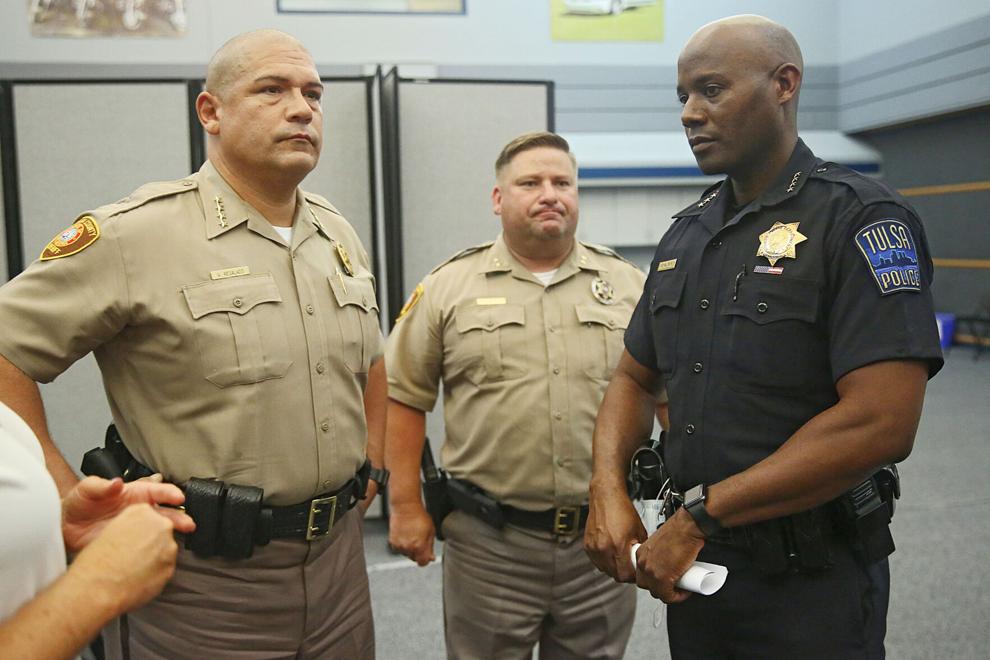 #WeCantBreathe Press Conf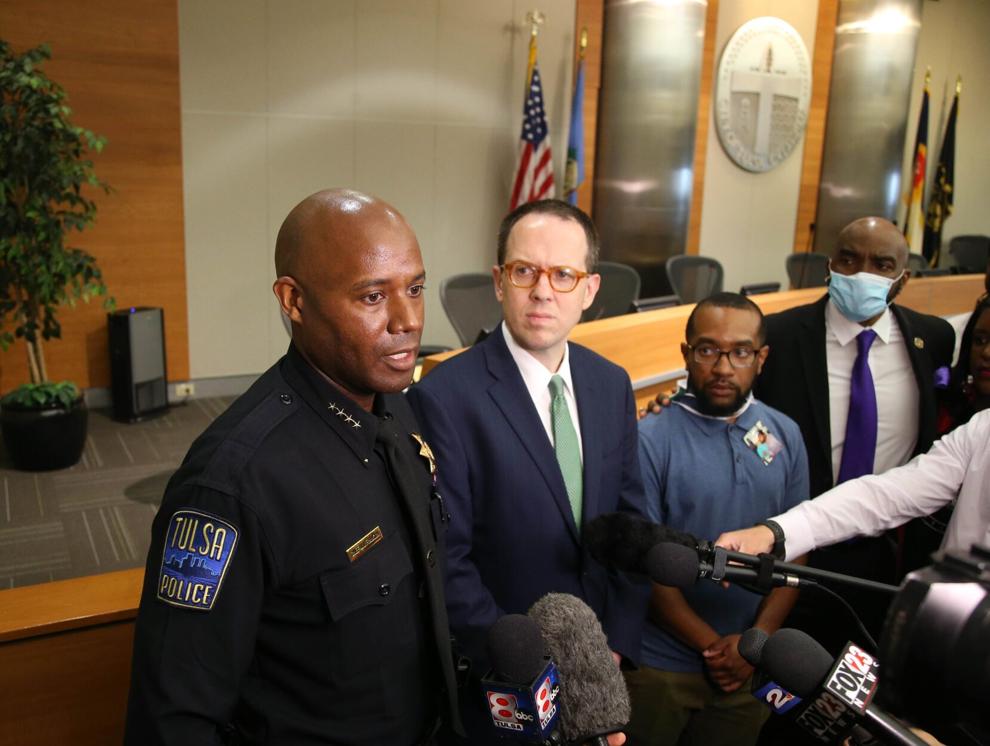 #WeCantBreathe Press Conf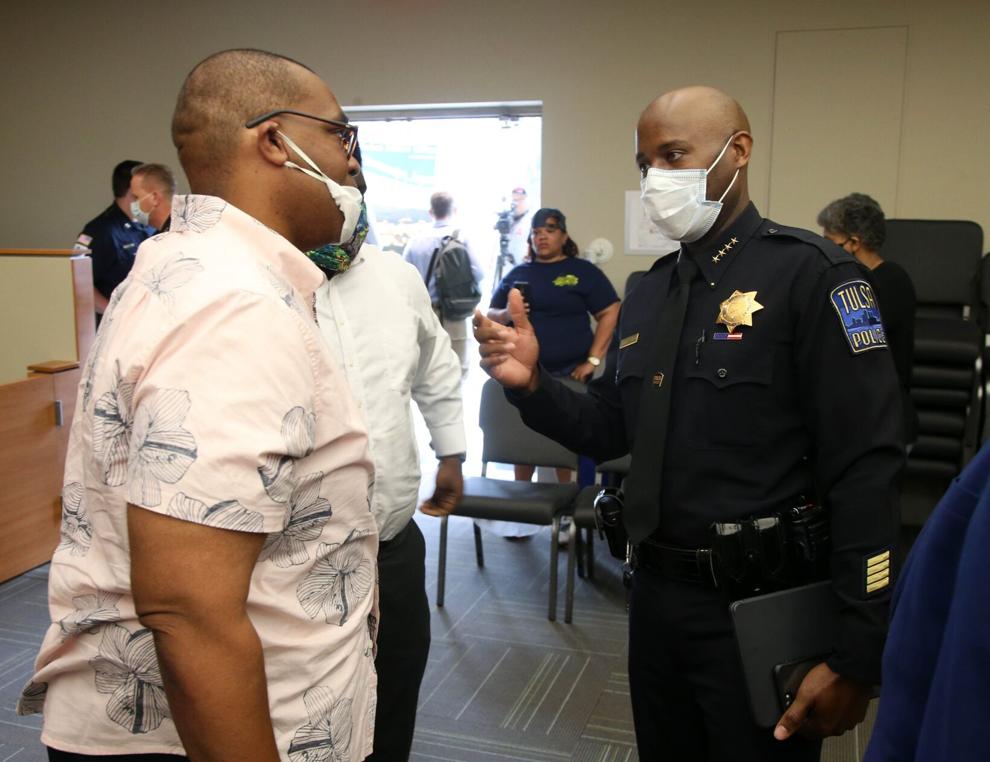 massacre commemoration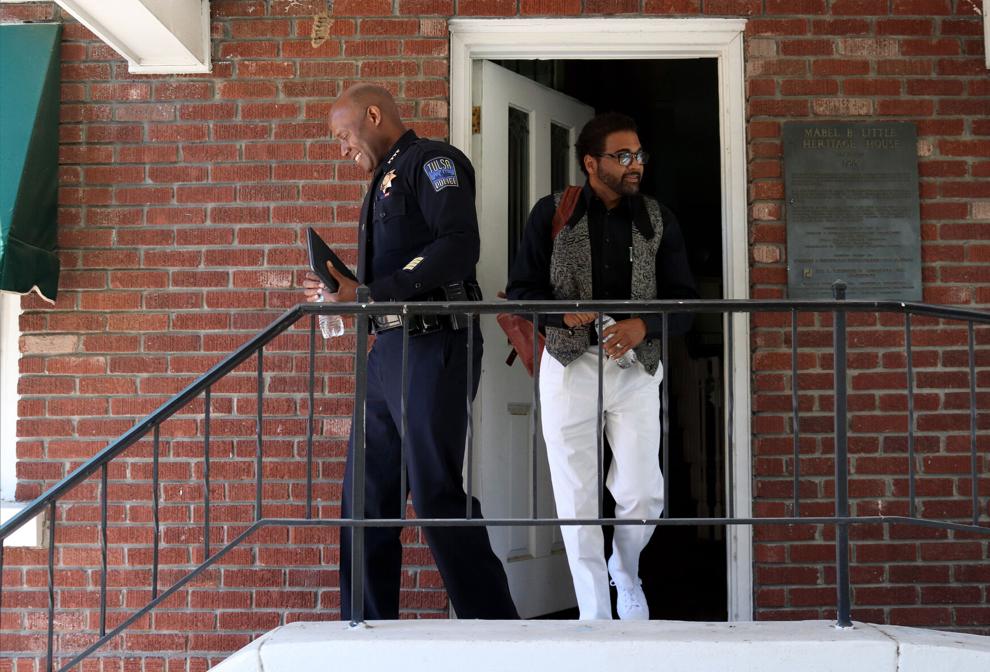 CV Local Update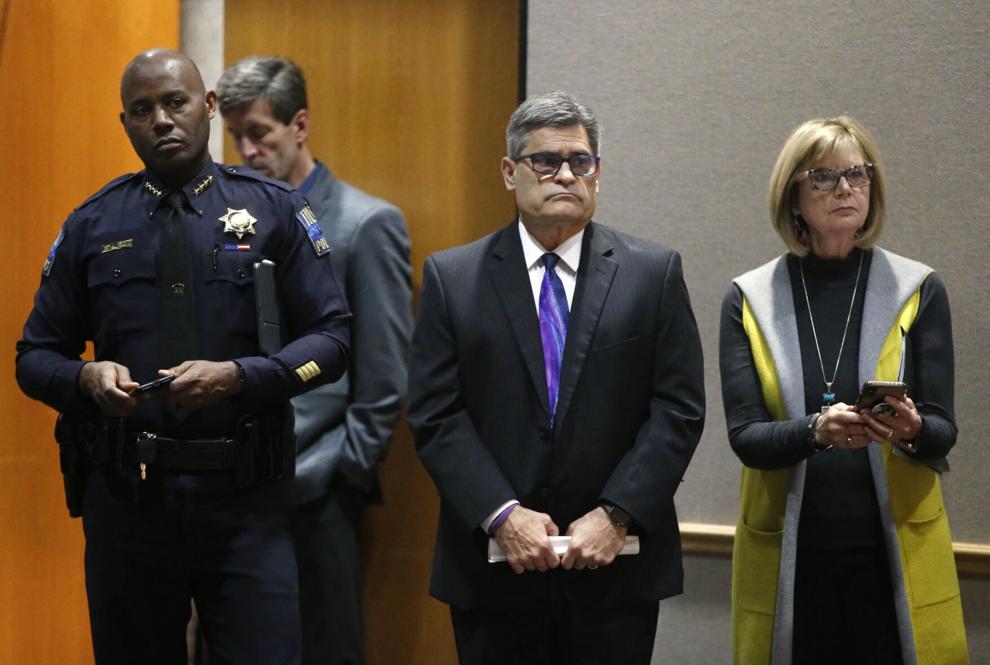 Above & Beyond Awards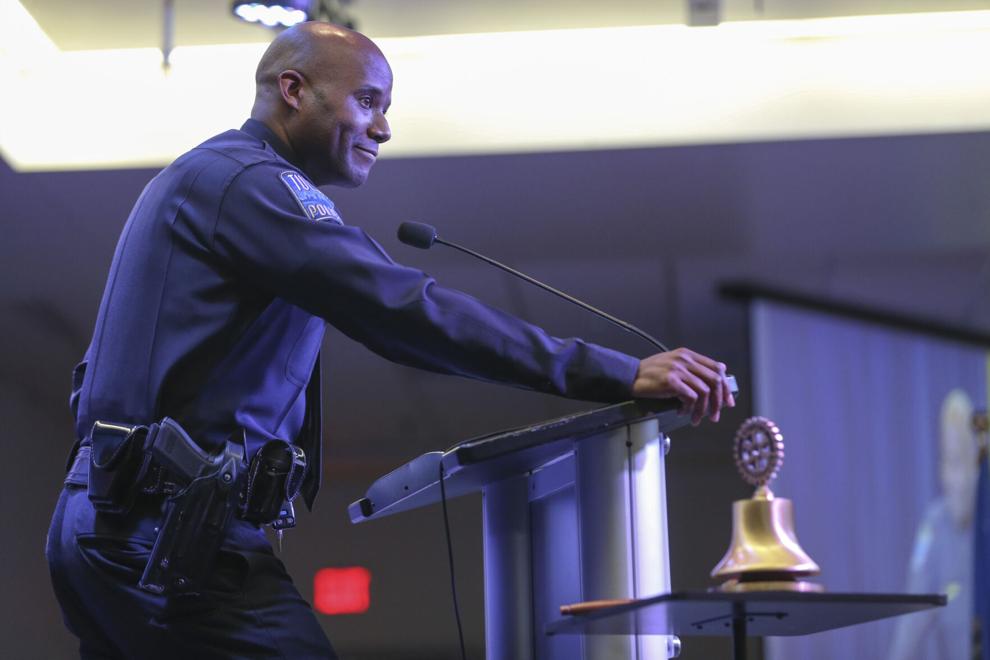 TPD Chief reads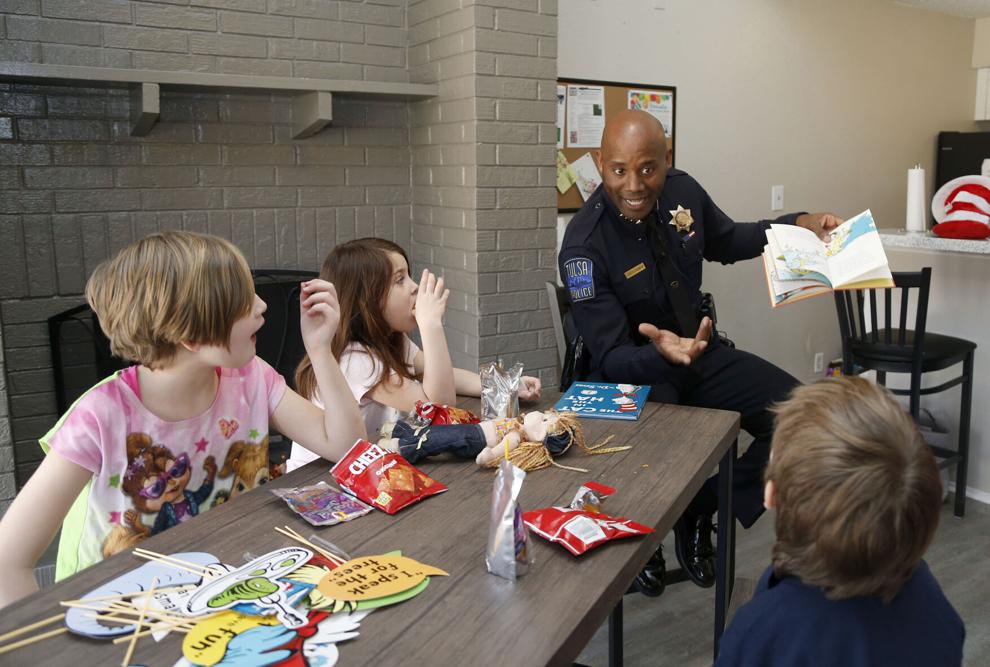 TPD Chief reads
TPD Chief reads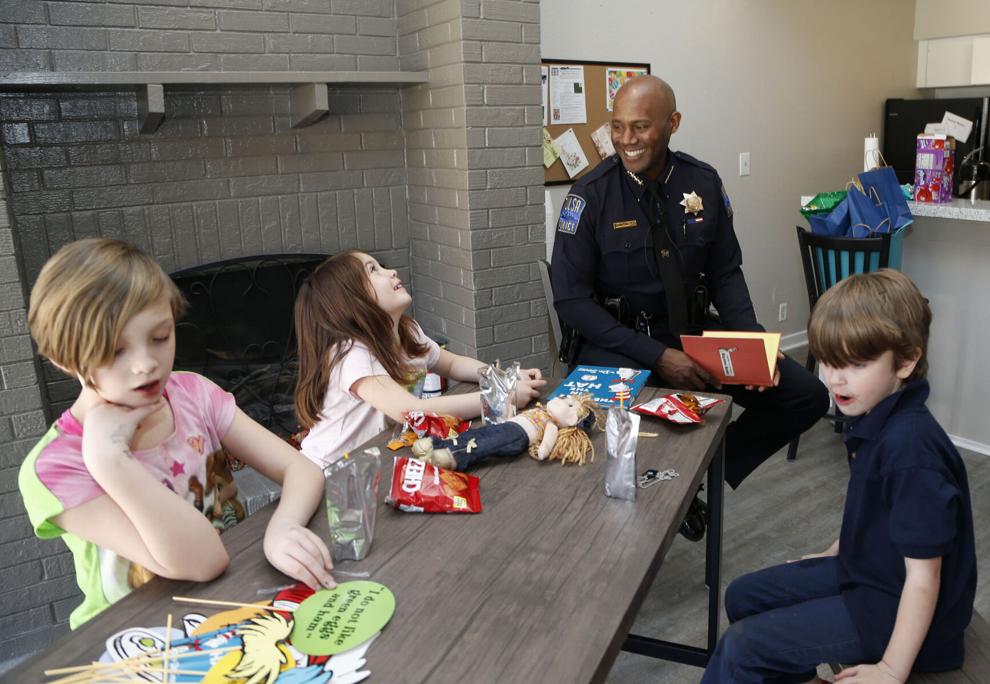 Franklin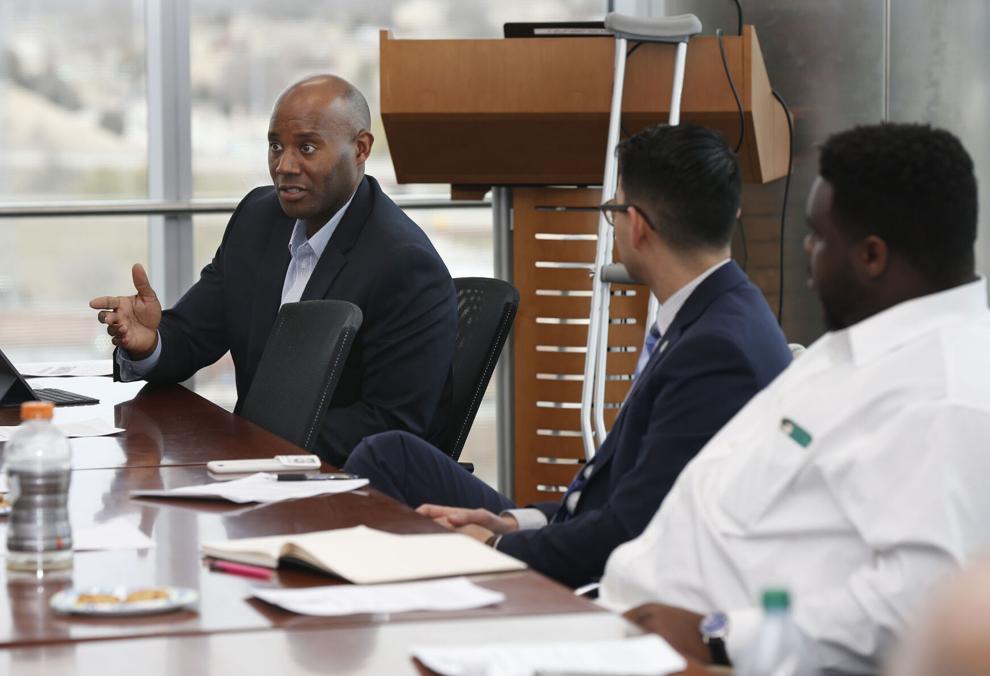 New Chief
New Chief
New Chief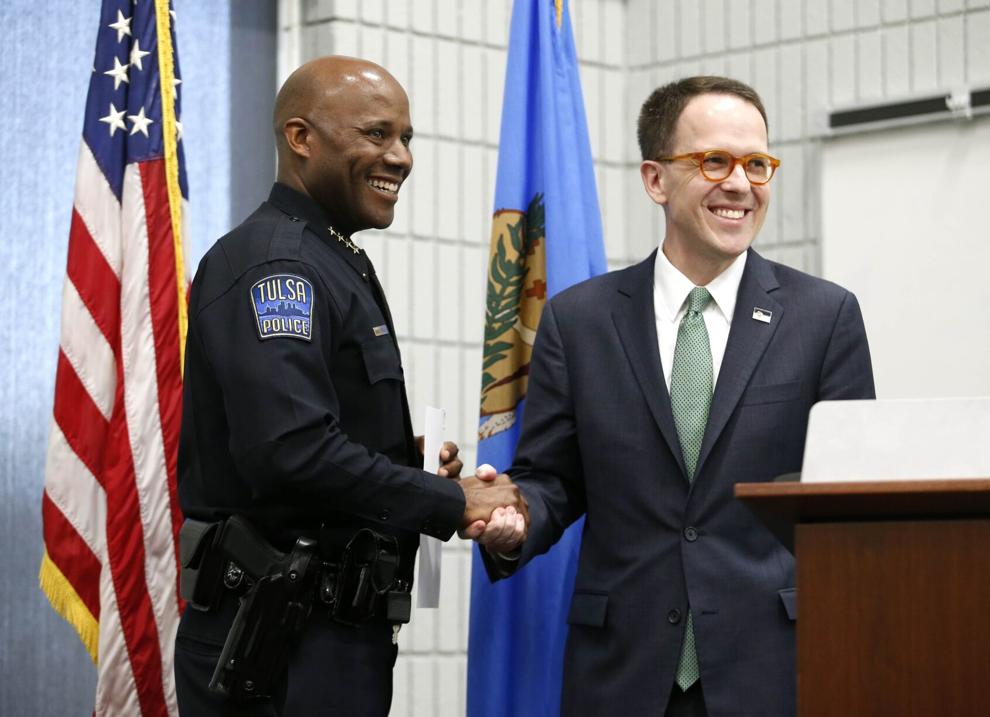 New Chief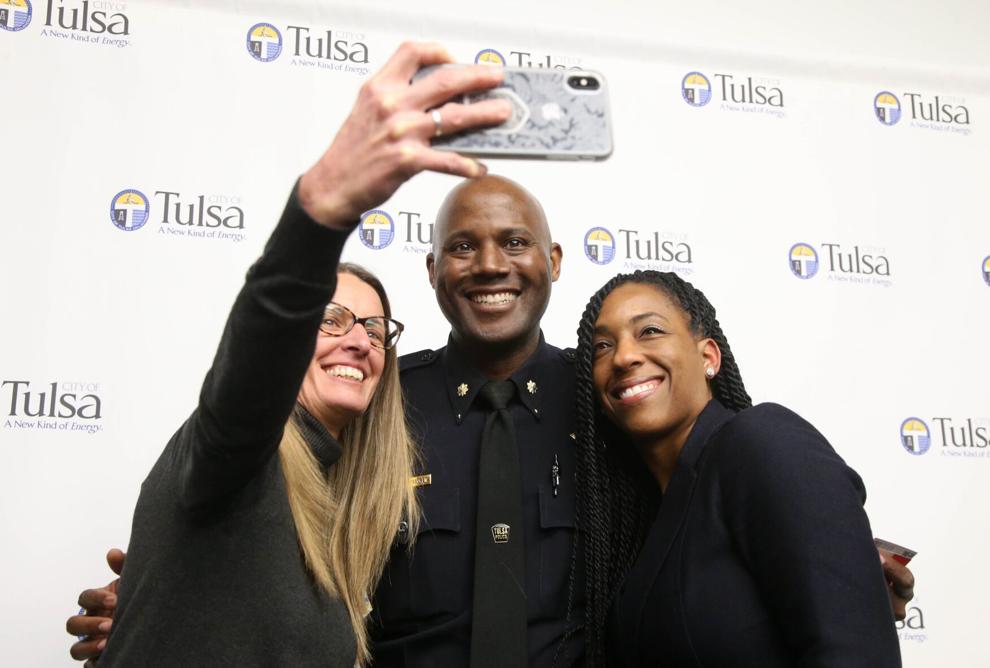 New Chief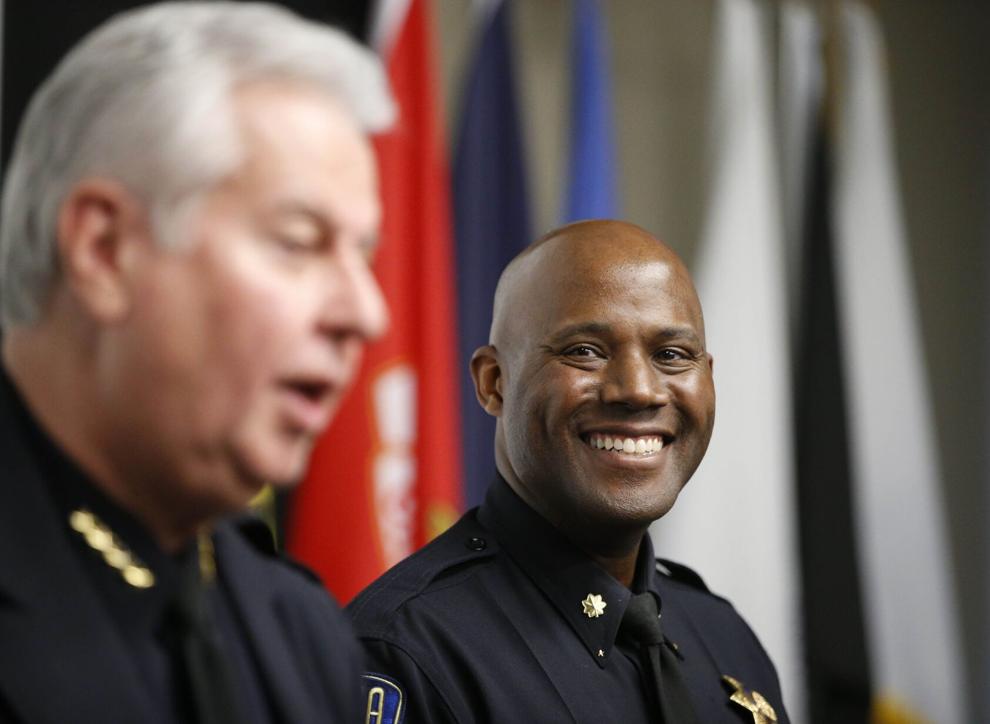 New Chief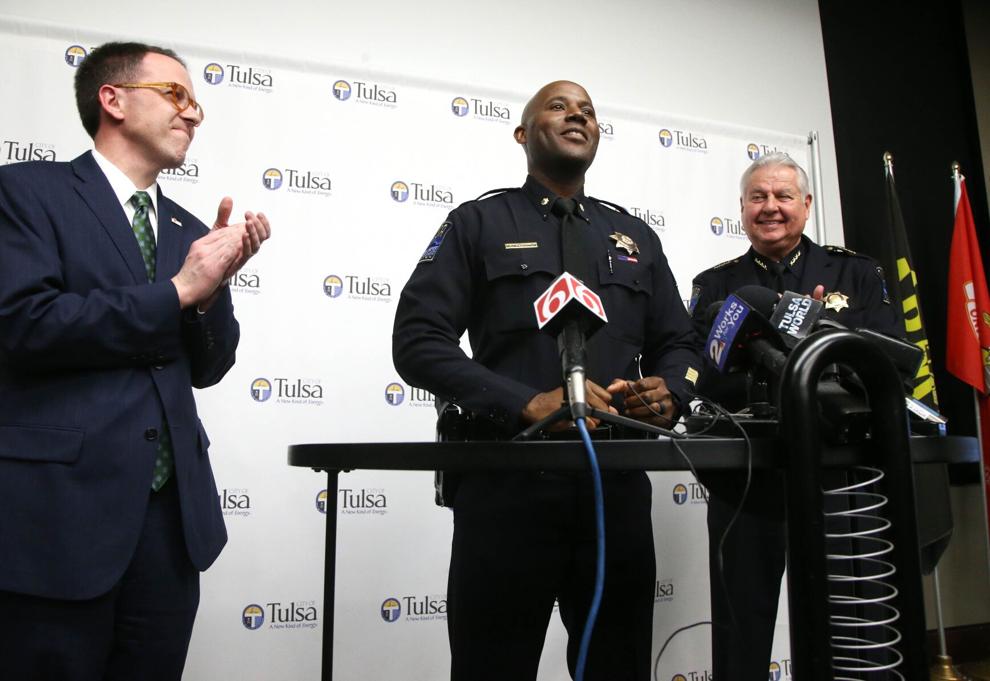 Meet and greet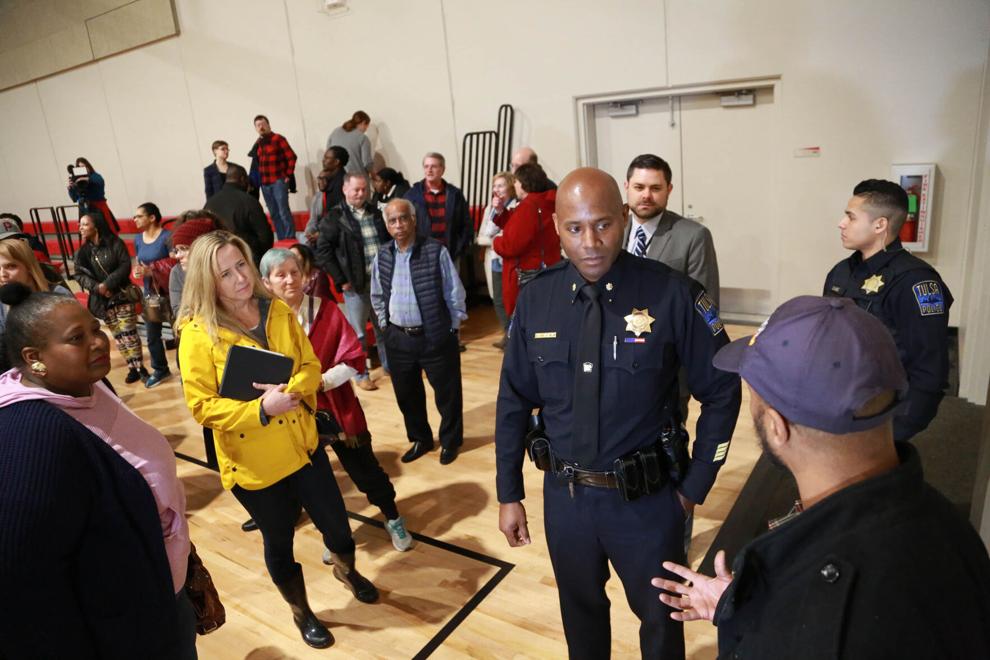 Tulsa Police Chief Wendell Franklin