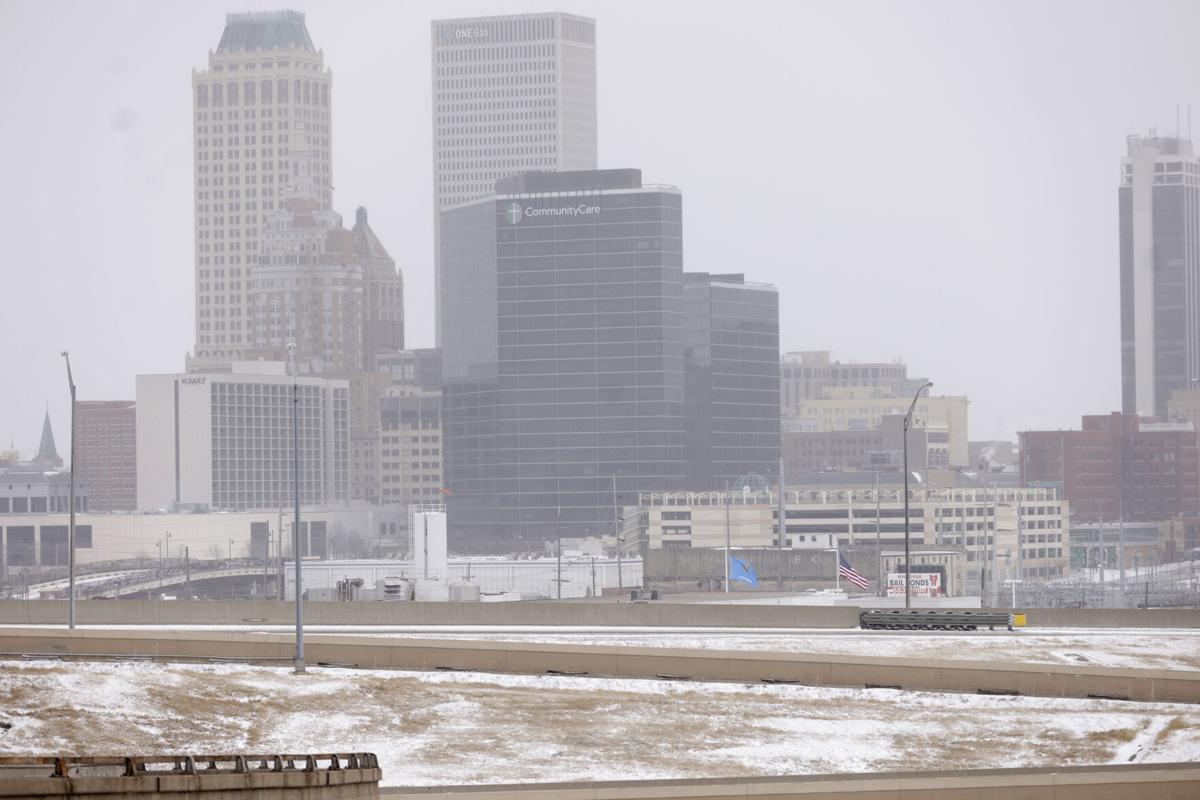 As local officials await word on how much federal stimulus money Tulsa will receive from the American Rescue Plan, it's worth remembering that the city has already received $54.6 million in federal COVID-19 relief funding since the pandemic hit a year ago.
By the middle of this week, all but $6.4 million will have been allocated.
"It was really a kind of case-by-case basis," said city Finance Director James Wagner. "We evaluated each one of the programs that came before us, and they all kind of originated in different places, some internal, some external, and made recommendations from that."
The single largest allocation was $12 million that Tulsa received specifically for rental assistance. The city is partnering with Tulsa County and Restore Hope to distribute those funds.
The city allocated $5.6 million to establish Connect Tulsa, which is providing internet access to more than 20,000 public school students and residents of Tulsa Housing Authority properties.
Tulsans who are homeless and those transitioning into permanent housing have been major beneficiaries of the federal dollars. The city, working with local social service agencies, has dedicated nearly $10 million for everything from standing up emergency shelters to operating a quarantine hotel to providing case management services.
In an effort to ensure that Tulsa's economy is poised to rebound once the pandemic ends, the city has poured millions of its federal dollars into economic development programs.
Those include $3.2 million for Retrain Tulsa, $1.25 million for 36 Degrees North at City Hall, and $675,000 in grants to small businesses to expand their operations through outdoor seating and other safe options for customers.
Another $6.5 million is being used to fund grants to local nonprofits assisting those negatively affected by the pandemic. That program, too, is focused on helping sustain and increase the local economy.
So far, the city's federal COVID-19 relief funding has come from four sources: the state's CARES Act allocation ($30.9 million); the county's CARES Act allocation ($1.5 million); the U.S. Department of Housing and Urban Development ($10.2 million); and the Emergency Rental Assistance Program ($12 million).
Tulsa and other municipalities that received state coronavirus relief funds were permitted to use the money to reimburse themselves for public safety payroll.
So Tulsa did just that. All $30.9 million from the state went to cover police and fire department payroll from March through May last year.
"The state had its allocation from the U.S. Treasury, and the Treasury guidance was that you could assume that public safety expenditures were part of the COVID response," Wagner said. "So what the state decided to do, just to make it easier for local governments to get access to a piece of the state funding, is they said, 'You can submit your payroll expenses for public safety.'
"That is what they did for all local governments in the state — the ones who didn't receive a direct allocation."
The city wasn't the only municipal services provider to be allocated COVID-19 relief funding by the federal government. The Metropolitan Tulsa Transit Authority received $20 million, and Tulsa International Airport got $15.5 million.
And more money is on the way. The American Rescue Plan includes $350 billion for state, county, city and tribal governments. City officials say they don't know how much Tulsa will receive, but an estimate from the U.S. House Committee on Oversight and Reform puts the number at $88.3 million over two years.
Wagner said the legislation creating the ARP provides broad parameters for how cities can spend the money — including to cover lost revenue — but that he won't know the details until the U.S. Treasury issues its guidelines.
"All we know right now is what's in the law," he said.
---