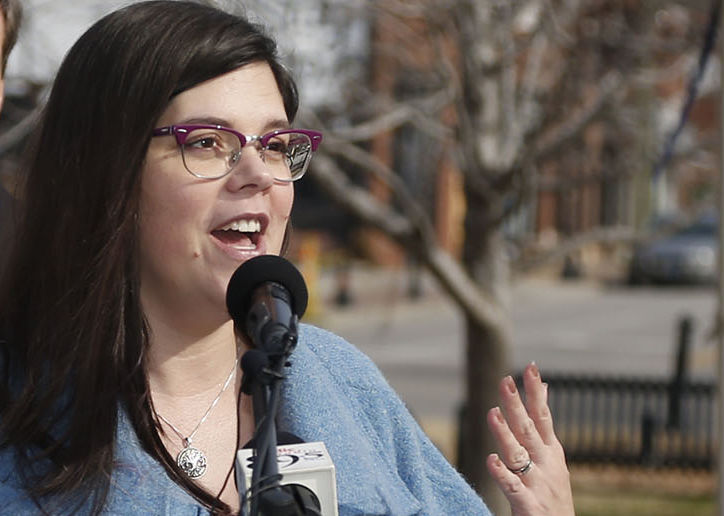 With the city's mask mandate set to expire April 30, City Councilor Kara Joy McKee said Wednesday night that she is working on an amendment or extension to the ordinance that would provide clear criteria for when it must be reinstated.
Earlier Wednesday, McKee had indicated that she would like to see the restrictions in the existing ordinance removed in a more gradual and nuanced manner. But after meeting with Tulsa Health Department Executive Director Bruce Dart and Oklahoma State University professor Dr. Jennifer Clark, McKee said she would focus her efforts on establishing a reinstatement process.
The city's mask mandate is set to expire April 30. Amending the existing ordinance or creating a new one before then would require six votes from the nine-member council and Mayor G.T. Bynum's signature.
During a committee meeting Wednesday, councilors discussed the mayor's COVID-19 working group recommendation that the mask mandate be allowed to expire at the end of the month.
The working group includes four city councilors. One of the four, Councilor Lori Decter Wright, said the mayor's working group discussed the possibility that the mask mandate could be reinstated at some point if conditions warranted.
"I really want to reassure the community that it is a tool that is in the tool box," Wright said.
If the ordinance is allowed to expire April 30, it would end the mask mandate in public places, the spacing requirement in restaurants, and the requirement that events with 150 or more people have safety plans approved by the Tulsa Health Department.
Private businesses would still have the right to require customers and employees to wear masks.
Bynum's executive order, meanwhile, is staying in place. It requires restaurant and bar employees to wear masks at work and mandates that events with 500 or more people have a safety plan approved by THD.
Clark, a member of OSU's COVID-19 Project ECHO team, cautioned councilors that COVID-19 variants, the lack of herd immunity and other factors should be considered when assessing the state of the pandemic and how to respond to it.
"Not only do we need to think about acute COVID, but we need to think about the long-term potential COVID complications and post-COVID syndrome that we are just now starting to understand," Clark said.
Councilor Mykey Arthrell questioned the need for an all-or-nothing approach to the mask mandate.
"It's like we have a mandate or we don't," he said. "There is no middle ground for an indoor potential mandate, or (for) grocery stores, or retail. And that is what we're really talking about, supporting businesses, supporting business owners.
"Is there a way that this committee would feel comfortable recommending … a halfway-there provision?"
McKee said she's concerned that the city's focus on hospitalization rates as the determining factor for whether or not to have a mask mandate is too narrow.
"I have not heard a case made that it is actually time to put the masks down, that it is actually safe to set the masks down," McKee said. "I have just heard, 'Well, we said we were gonna as soon as we could.'"
Including a "a certain number of something" that would trigger the mask mandate going back into effect would not only save time and work the next time it is needed, but would help address the concerns of those who don't want the city to let the existing mandate expire, McKee said.
"If we had an automatic trigger in there that put it back in place, or course we could come back as a body and do it earlier if we felt so inclined, that would make me and my constituents feel a lot safer," she said.
Councilor Phil Lakin, a COVID-19 working group member, reminded his colleagues that the same medical professionals and hospital administrators whose data and advice councilors relied on to create the mask ordinance are now advising that it is no longer needed.
"And they have done pretty well so far," Lakin said.