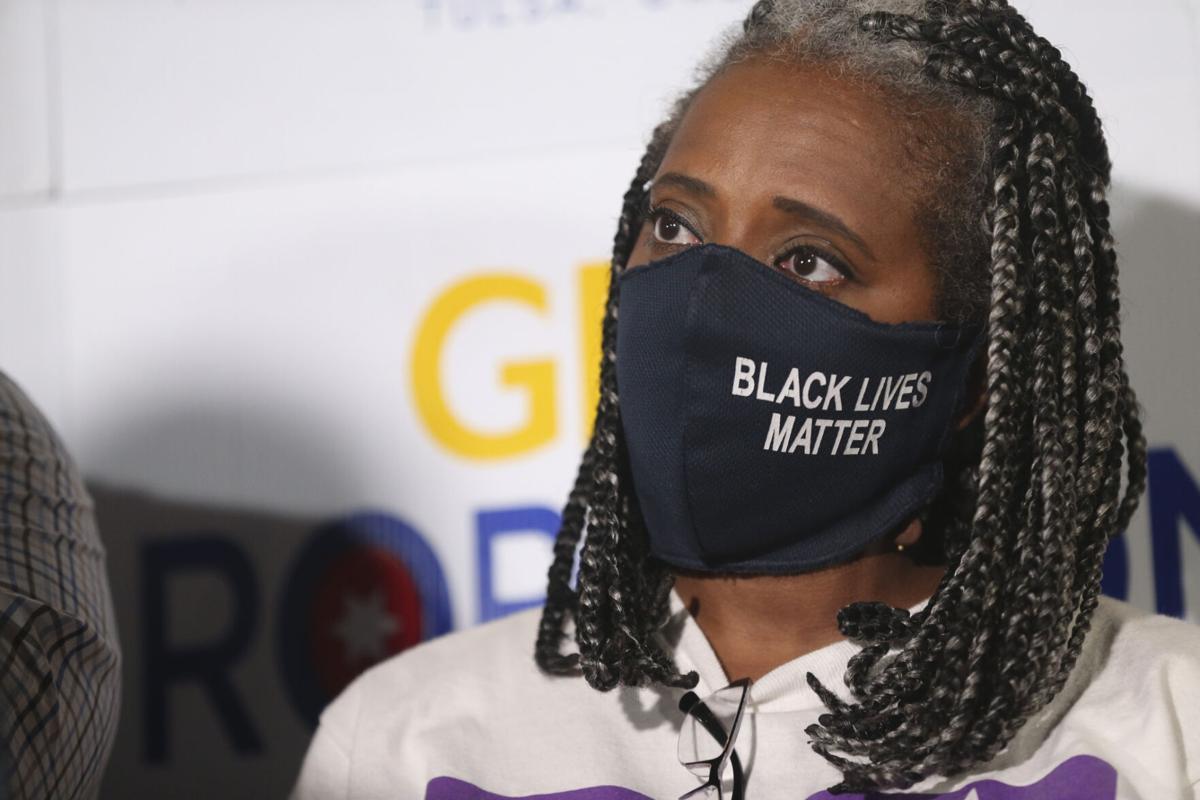 District 1 City Councilor Vanessa Hall-Harper is planning to hold a roundtable discussion on the residential appraisal system with a focus on eliminating practices she contends have led to decreased valuations of homes in Black, brown and poor neighborhoods.
The District 1 Housing and Policy Committee that Hall-Harper leads has been examining the issue for more than a year. The city councilor said she would like to hold the meeting in late May or early June.
"We're looking at trying to pull together a roundtable to discuss it in more detail and steps that can be put into place or policies possibly that could be put in place to address it," Hall-Harper said.
The committee's long list of invitees includes Oklahoma's U.S. senators, state senators and representatives, city of Tulsa Economic Development Chief Kian Kamas, Tulsa Housing Authority officials and many others.
Whether it comes in the form of new policies, retraining of appraisers, or some type of appeals process, Hall-Harper said, the goal is to address "devaluations of property in certain communities in Black, brown and poor communities" and ensure that "our property values are the same or equal to other properties and not automatically devalued because you cross Admiral (Boulevard)."
Hall-Harper, the only African American on the City Council, sent a letter to the state Real Estate Appraiser Board last year citing several reports to support the argument that urban communities across the nation, including those in Oklahoma, have been deteriorating in part because of discriminatory lending practices.
"When lending decisions use race, geographic location, or status as criteria for determining whether to grant a mortgage, this practice is a form of discrimination referred to as 'redlining,'" Hall-Harper wrote. "The impact of institutions' refusal to lend money for the purchase or improvement of inner city properties eliminates any hope or opportunity for neighborhood improvement.
"Ultimately, by withholding mortgage financing, financial institutions virtually control the racial structure and destiny of a neighborhood."
Such practices lead to residential segregation, an "observable fact" in places like north Tulsa, where residents have seen their mortgage credit and appraisals decline "for reasons unrelated to the condition of the property or the buyer's willingness to pay," Hall-Harper added.
"We have received numerous reports from consumers in geographic areas with large blue-collar or minority populations which suggest that a pattern of discriminatory appraisal practices has resulted in loan denials or credit terms less favorable than are usually offered in other geographic areas, regardless of the creditworthiness of the applicant or the condition of the real-property offered as security," Hall-Harper wrote.
State Insurance Commissioner Glen Mulready, who serves as the REAB's chairman, said the organization has met with District 1 Housing and Policy Committee to discuss its role in the appraisal system.
"It is only there to administer federal laws and rules," Mulready said of the board. "Nothing gets done at the state Legislature here; it's all in Congress, and then funnels down to the Real Estate Appraiser Board.
"And within that, the appraising standards and methodology and practices are all driven by really the financial side of things, the banking industry—Fannie Mae and Freddie Mac, those guys."
Realtor Burlinda Radney sits on the Housing and Policy Committee. She said she understands that appraisers are licensed and that their work is subject to review.
"But there are ways in which an appraiser can voluntarily acknowledge that they can spend a little more time or be a little bit more receptive to using more than one method of valuation," Radney said.
She questioned, for example, why an appraiser can't consider the income a rental home brings in, as opposed to going solely off comparable sales in the area.
"If you want to say that a declining neighborhood is one where you have more and more investment properties, more renters, well, then, rather than using the comparable sales method, you can use the income method, where you actually value the property on the amount of income you can generate out of it," Radney said.
There are other issues at play, Radney said, including regulations incorporated into the appraisal system that are essentially "legacy policies" from the early days of redlining. As an example, she noted that appraisers are "strongly discouraged" against crossing arterial streets when preparing comparable sales reports.
The term "redlining" refers to color-coded maps used by the Federal Housing Authority and other organizations as far back as the 1930s to designated areas where it was safe to insure mortgages, and areas where it was not. Areas where African-Americans lived, or areas where they lived close by, were marked in red to indicate they were too risky to insure.
"One of the things we would like to talk … about is implicit bias—understanding how we actually got where we are—and helping to actively work in a way that can change the narrative that an appraiser has about particular areas of town, whether that's the west side, the north side, east Tulsa, areas that people have opinions about that they don't really know that much about," Radney said.
The letter Hall-Harper sent to the REAB last year also was signed by Becky Gligo, the city's housing policy director at the time.
"We know that appraisal inequity is an issue nationwide," Gligo said Monday. "I met with the District 1 Housing Committee, and they gave me some compelling data, and it seems like the least we could do is bring all of the partners to the table to talk about how we could improve the transparency about appraisals in Tulsa."
---