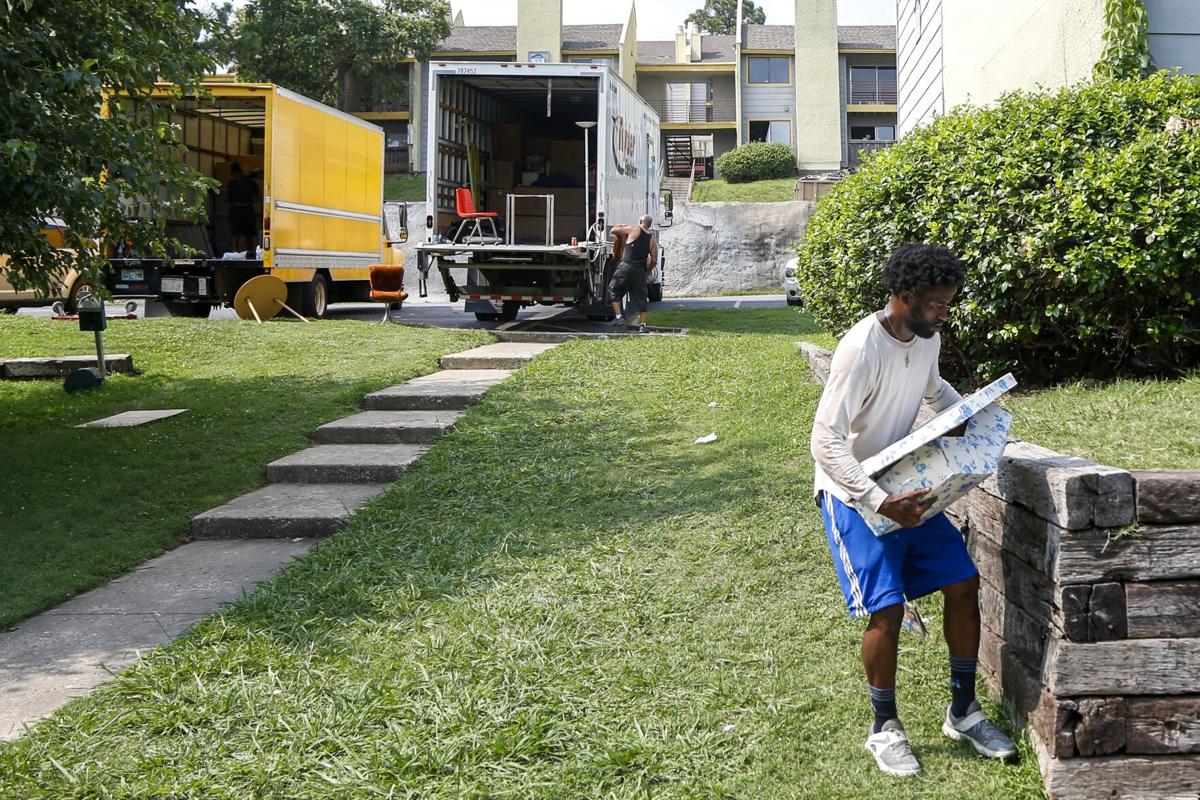 The City Council on Wednesday announced the creation of a working group to come up with policies and procedures to ensure that rental properties are properly maintained and tenants' rights are protected.
The Residential Rental Property Habitability Working Group was born out of the crisis at the Vista Shadow Mountain apartment complex, where residents in more than 100 units were forced out of their apartments after the complex was deemed uninhabitable.
The working group will include Councilors Lori Decter Wright, Phil Lakin, Mykey Arthrell and Jeannie Cue.
"The canary in the coal mine is in my district, but this is happening all across the city, and it is very clear from very many different angles that something is inadequate and needs to be fixed," Wright said.
Lakin said the group plans to have its work done by Oct. 1, "because the longer it takes us, the more residents are negatively impacted without our knowledge."
The working group has identified two primary objectives: identifying strategies to prevent unsafe living conditions and addressing the immediate needs of residents living in unsafe conditions.
"We want to consult ordinances that have already been written and are working effectively in other communities," Lakin said. "We don't need to reinvent the wheel; we can learn from others and bring in some of their good policy."
The working group plans to confer with a number of local partners, including the Tulsa Health Department, nonprofits, the Mayor's Office and other local organizations that want to help address the problem.
"We actually need some partners who are in the business and are good, upstanding landlords," Lakin said. "We want to know what best practices are — to hear from maybe even national consultants who have worked on this."
Wright said she plans to work with other public officials, including those in the Legislature, to help find solutions. She noted, for example, that nothing in state law protects tenants who report problems at their apartments from retribution by landlords.
"We are one of seven states that when tenants amplify a problem, there is no protection for them not to have retribution," Wright said. "The way that our state law is set up, the burden is going on the tenant to whistle blow, and then when they whistle blow, they are targets."
Another objective of the working group will be to establish a crisis management protocol to respond to situations like the one at Vista Shadow Mountain. Much of that work was overseen by the nonprofit Housing Solutions, Wright said, but the city cannot expect the organization to step up every time a housing crisis occurs.
"Right now we are in a reaction mode, and that is not a best way to make our best decisions," she said.
After the complex was cited for multiple violations of the city's building maintenance and fire prevention code, tenants at Vista Shadow Mountain were given until July 23 to vacate their apartments. The complex nearly had its water shut off earlier in the month after it had failed to pay a $108,000 past-due water bill.
Two former Vista Shadow Mountain tenants have filed a class-action lawsuit against the owner and operator of the complex.
The apartments, at 6000 S. Memorial Drive, are owned by a New Jersey-based company called CiTRY, according to Tulsa County Assessor's Office records.
Related video: Councilor Lori Decter Wright talks about the situation at Vista Shadow Mountain apartments in early July
Complete coverage of the troubles facing the Vista Shadow Mountain apartment complex