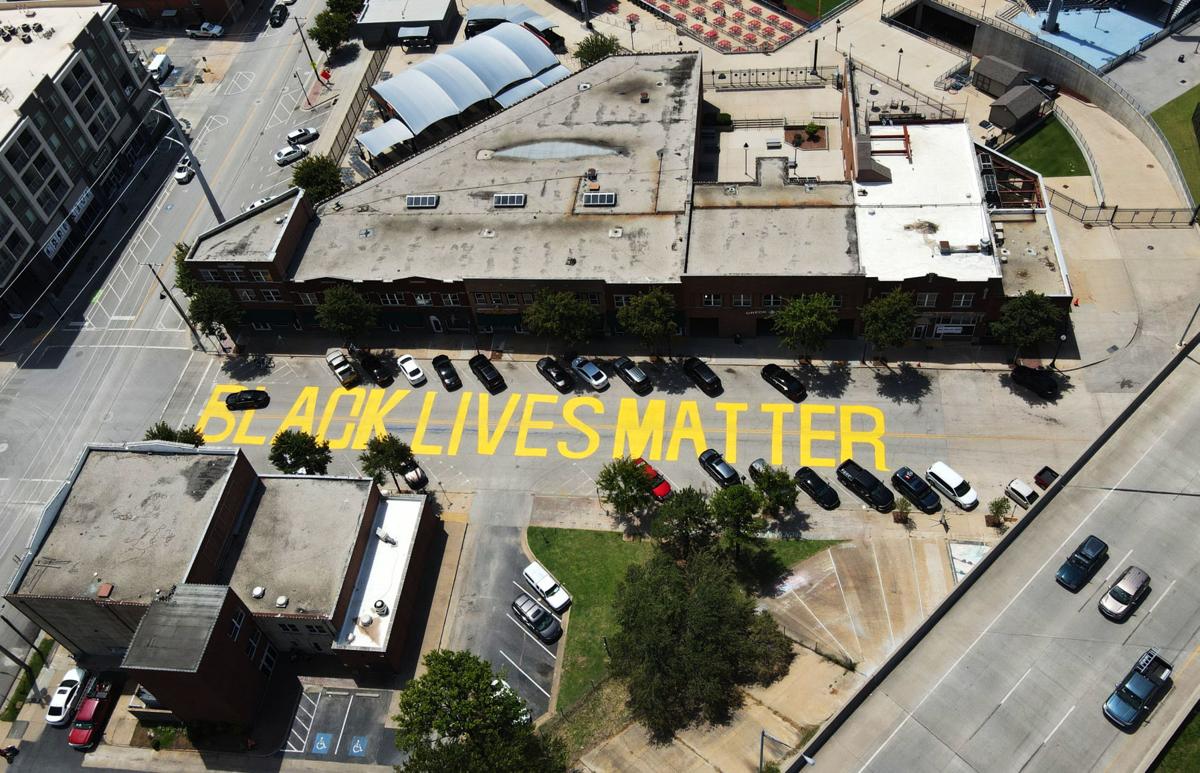 The Tulsa City Council approved a recommendation to Mayor G.T. Bynum on Wednesday night calling for the city to remove the "Black Lives Matter" street painting in the Greenwood District as part of a scheduled mill and overlay project.
The huge yellow sign in the middle of the historic Greenwood District is now set to be gone by sometime in October.
The vote was 8-1. Councilors Lori Decter Wright, Phil Lakin, Ben Kimbro, Jeannie Cue, Crista Patrick, Kara Joy McKee, Cass Fahler and Connie Dodson voted in favor of the recommendation. Councilor Vanessa Hall-Harper voted against it.
McKee, who along with Hall-Harper was the council's main advocate for retaining the sign, then offered a motion to rescind the vote so she could add an addendum to the recommendation that would call for the mill and overlay project to occur in the spring, as previously scheduled.
"This (overlay project) isn't anything we are doing with anything else that is bothering people in Tulsa," she said. "What this does by expediting this is it does bring attention to us as the first city to remove this mural.
"I wish we had lined up an option to have the mural in place somewhere else right away, but we don't. And I am very concerned that this sends a message that is hurtful to many of our constituents, and many of my constituents are very, very concerned."
McKee's motion gained only two votes, hers and Hall-Harper's.
The Greenwood District where the BLM sign was painted was the site of the 1921 Tulsa Race Massacre that killed at least 37 people and destroyed almost every structure in the neighborhood.
Hall-Harper, the council's only Black member, said Wednesday's vote again revealed the city's heart.
"When it comes to Black lives and Black issues and Black concerns, it is not a priority for Tulsa," she said.
Councilor Phil Lakin said he thought councilors had reached a reasonable compromise earlier in the day when they agreed to move forward with the removal of the sign with the understanding that they would work together to find another location for something similar.
Lakin said he hears from reasonable people every day who are confused about the city's delay in removing the sign.
"I totally get that it is a sensitive subject," Lakin said. "But it is sensitive on many sides. We are complicit as a city if we continue to allow those words that were not permitted to continue to remain on our street while others can't put different or opposing words on our street and suffer some kind of consequences."
The Mayor's Office said Wednesday that it plans to move forward with the council's recommendation.
"We had been holding off pending council consideration of a permit," said Mayoral Chief of Staff Jack Blair. "This (council) consensus makes clear that a permit is not forthcoming, so the city does not have legal standing to leave any messaging on the street. The mill and overlay is planned for October."
The Rev. Mareo Johnson, founder and president of the Black Lives Matter Tulsa Chapter, said he has not given up on keeping the sign in place and that he plans to speak to the mayor about possible ways to accomplish that.
"Anybody, black or white, who agrees to it being moved, they are not in the right frame of mind," he said. "I believe they are lost back in time somewhere, because we are in a new time now.
"So we have to start looking at things like that; we have got to start shifting things in a way where we want to be a city that can compete nationally. Also, we want to be a city that becomes more diverse in our ways at how we look at each other … because there is a new generation coming up."
Maggie Yar Hille with the Hille Foundation said she could not be more disappointed in the council's decision. The foundation is playing a key role in the construction of the Greenwood Rising History Center.
"While this message might be temporarily removed, we will ensure that the Black Lives Matter mural never leaves Greenwood," Hille said.
Earlier Wednesday, McKee, whose district includes the street in question, told her fellow councilors that her discussions with the City Attorney's Office had made it apparent to her that the city has no legal option for retaining the sign.
She and the city attorney's staff agreed "that our best option would be to recognize this weird situation in this very weird year when we have got no overtime and no extra city money to throw at removing this mural that is on the street at this time," McKee said during a council committee meeting. "Councilor Hall-Harper and I are suggesting that we just go ahead and let (Streets and Stormwater Director) Terry Ball and his team remove the mural as a matter of a course (during) the regular mill and overlay process."
City officials had said previously that the mill and overlay of Greenwood Avenue was scheduled for March. To remove the street painting independent of the mill and overlay project would have cost the city approximately $20,000 that it had not budgeted.
McKee said she has been in discussions with several Greenwood District property owners regarding finding a home on private property for the "Black Lives Matter" sign but was not yet ready to provide more details.
"It's not a problem of not finding somewhere; it's that we have several options that we are considering," McKee said.
Wednesday afternoon's council discussion focused on expediting the mill and overlay project, in part due to complaints from some residents that the BLM sign remains on the street.
City councilors have no authority to instruct city personnel to do something, which is why they chose to send the recommendation to the mayor.
Tulsa was one of many cities across the country that saw "Black Lives Matter" signs painted on streets in the wake of the George Floyd killing in Minneapolis.
Activists painted Tulsa's BLM sign along Greenwood Avenue without the city's permission on the eve of Juneteenth, the day before President Donald Trump's campaign rally at the BOK Center.
McKee and Hall-Harper had previously proposed permitting the sign through the city's Main Street Program or through use of the government speech doctrine.
But McKee acknowledged at the start of her remarks Wednesday afternoon that those options had turned out to be nonstarters.
---
Gallery: Volunteers repaint Black Lives Matter mural that was vandalized
Gallery: Volunteers repaint Black Lives Matter mural that was vandalized
Mural Vandalized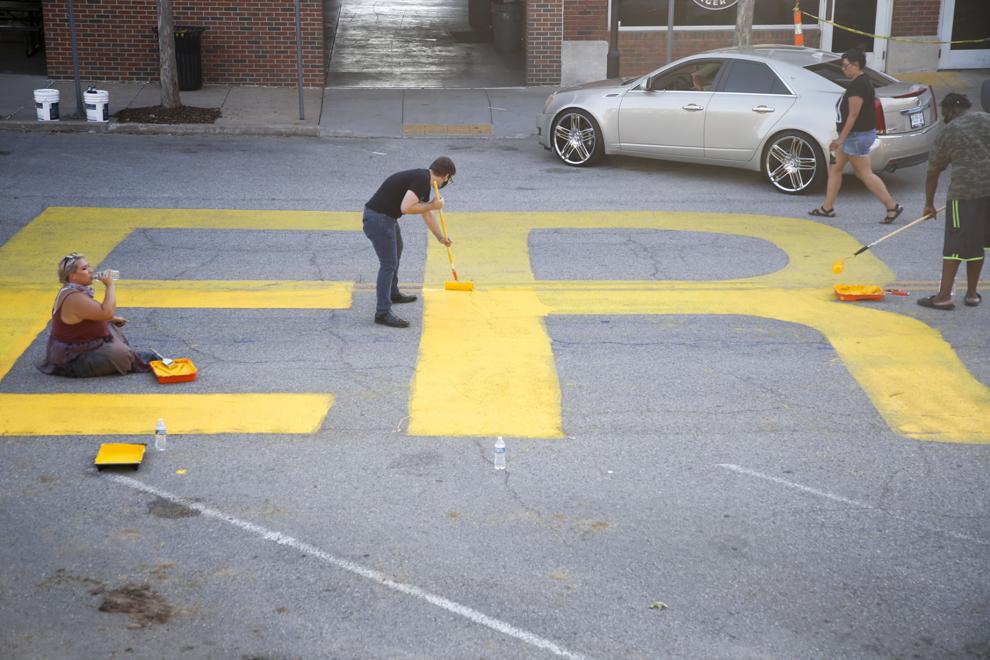 Mural Vandalized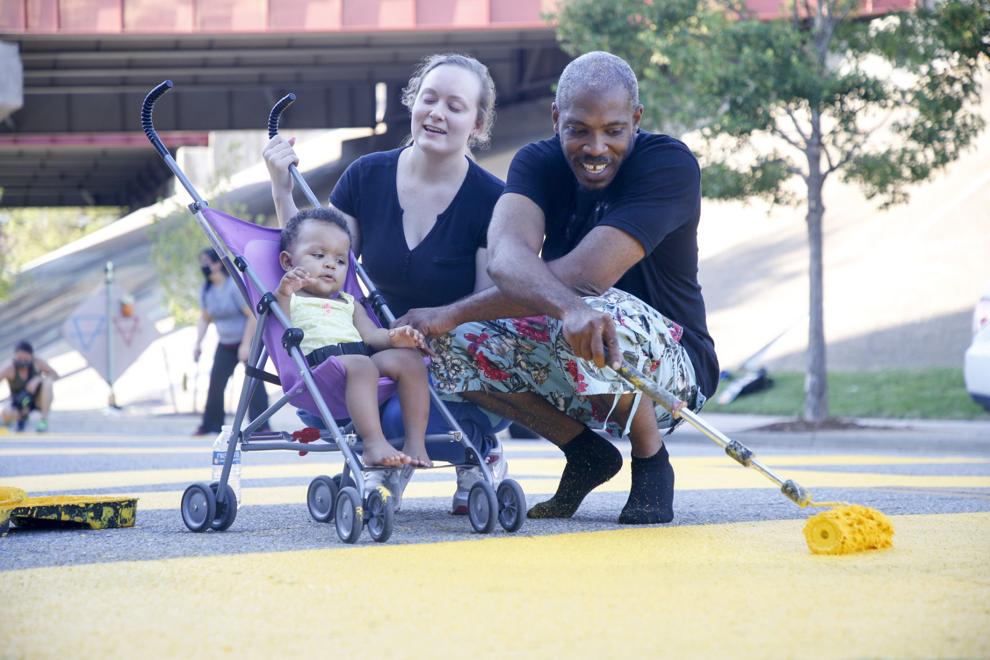 Mural Vandalized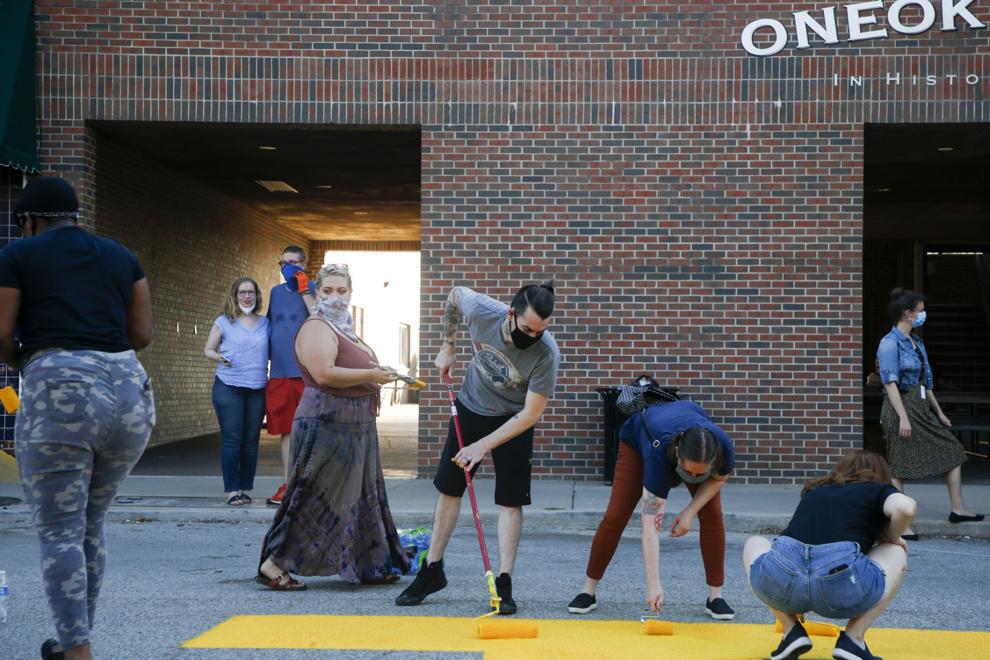 Mural Vandalized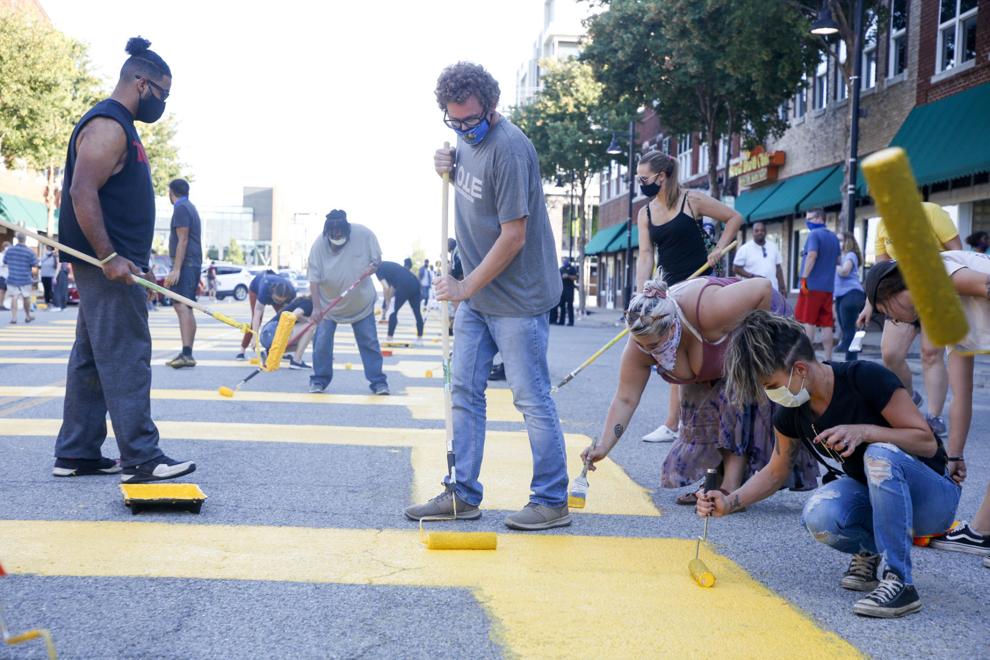 Mural Vandalized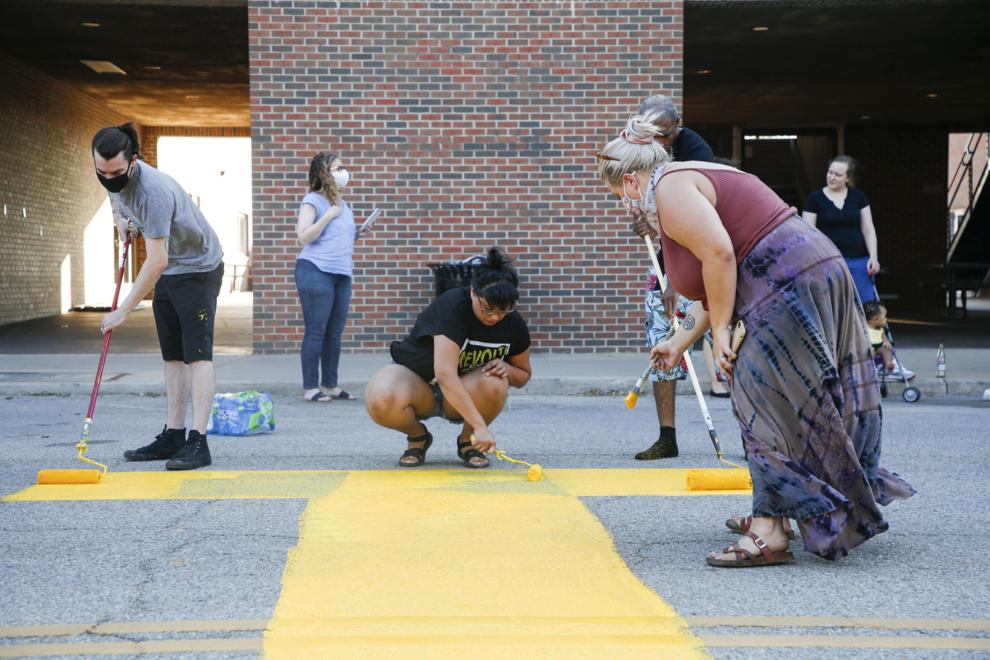 Mural Vandalized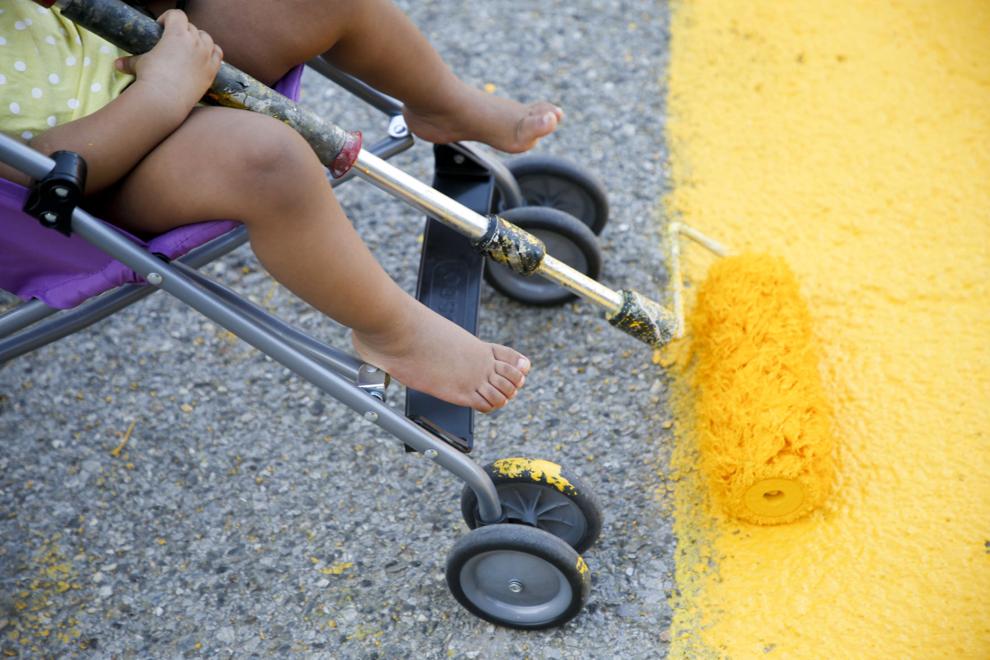 Mural Vandalized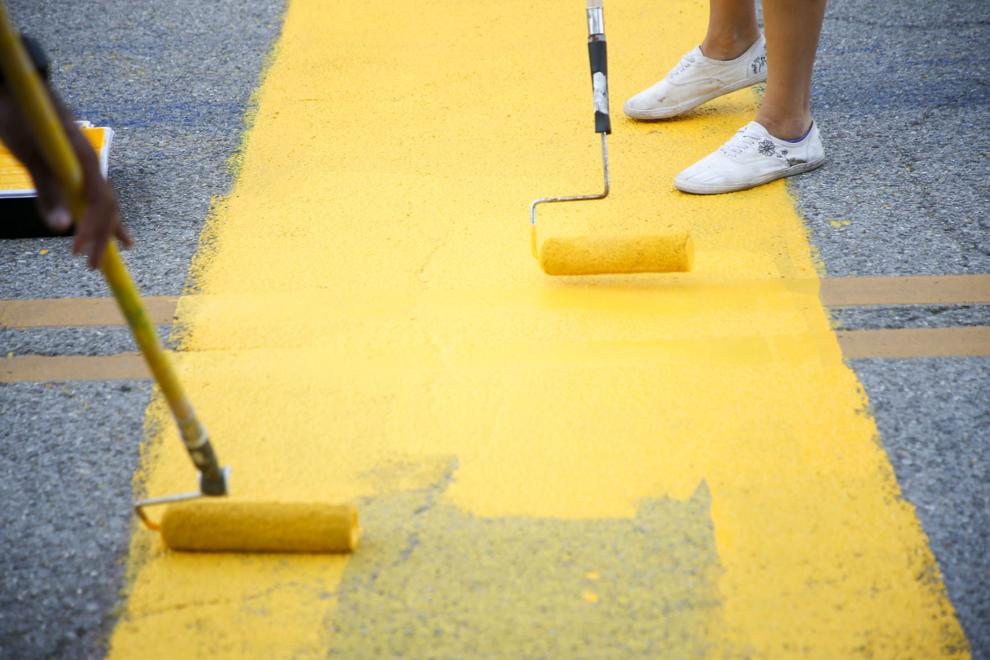 Mural Vandalized
Mural Vandalized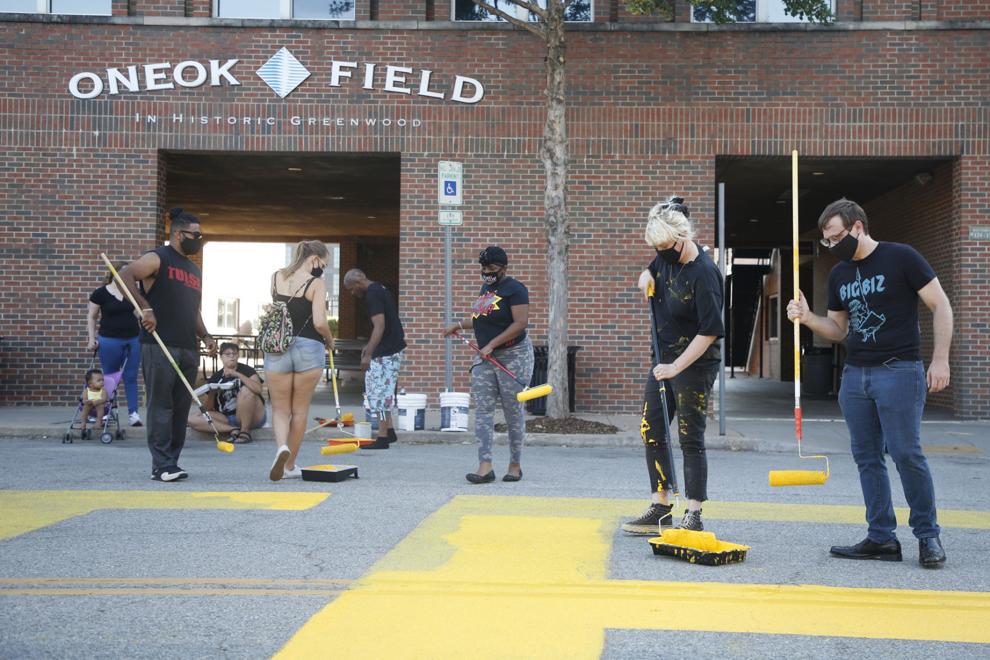 Mural Vandalized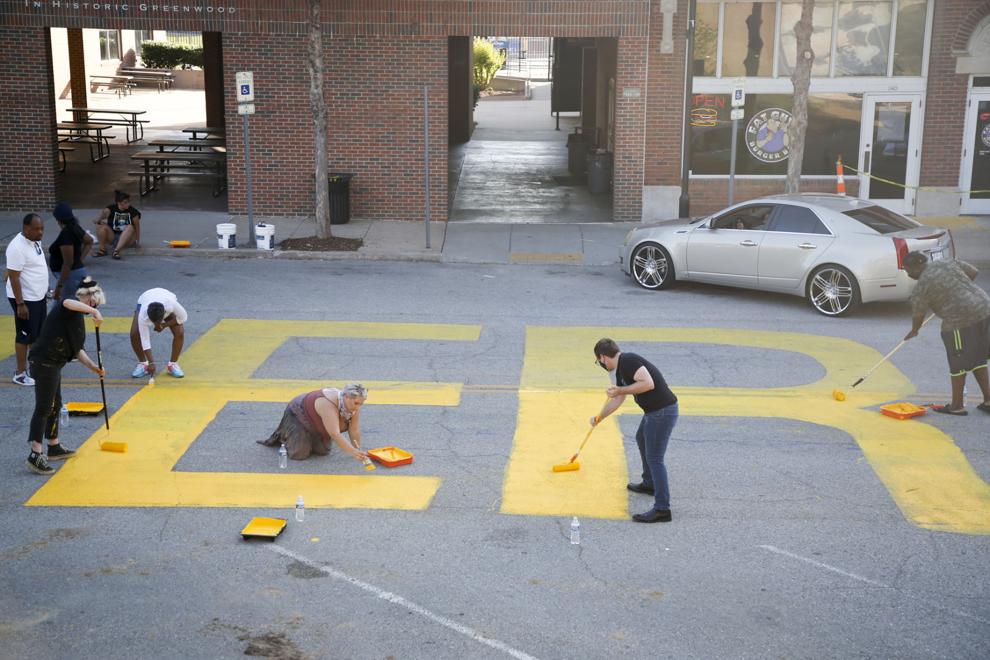 Mural Vandalized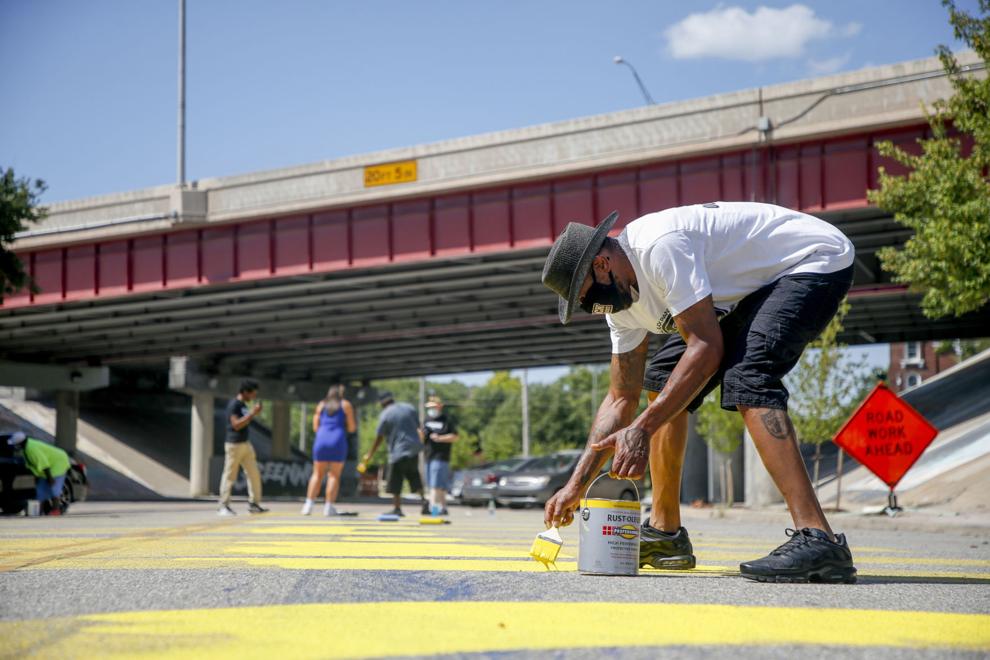 Mural Vandalized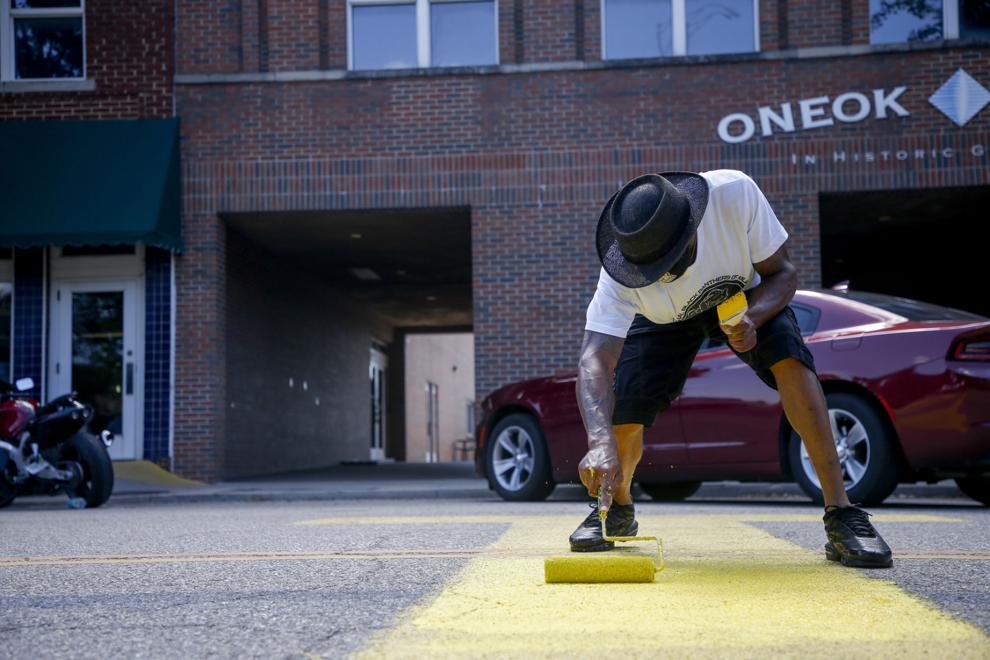 Mural Vandalized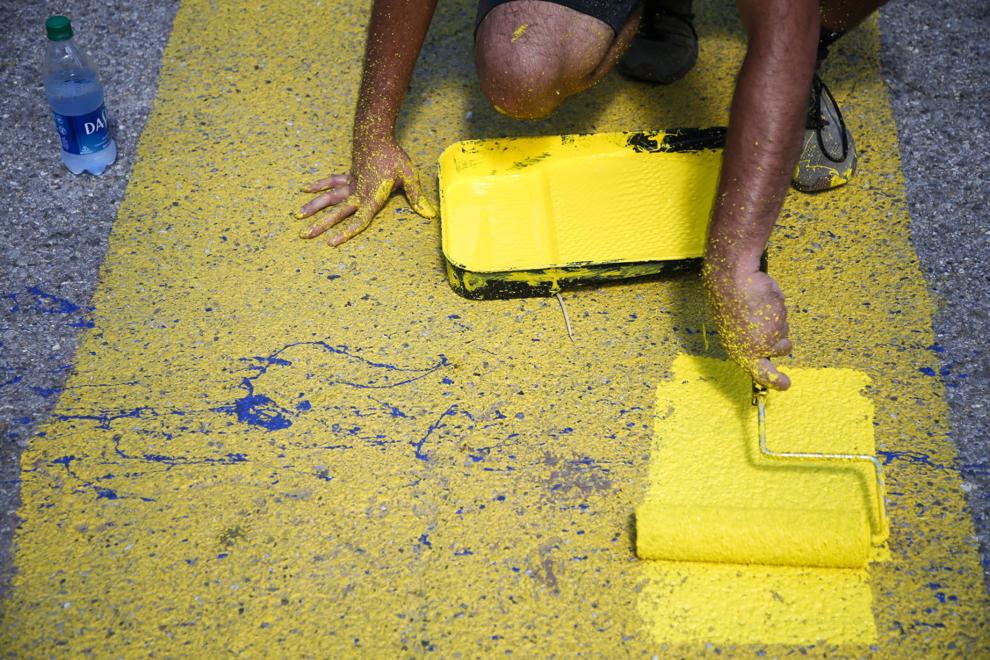 Mural Vandalized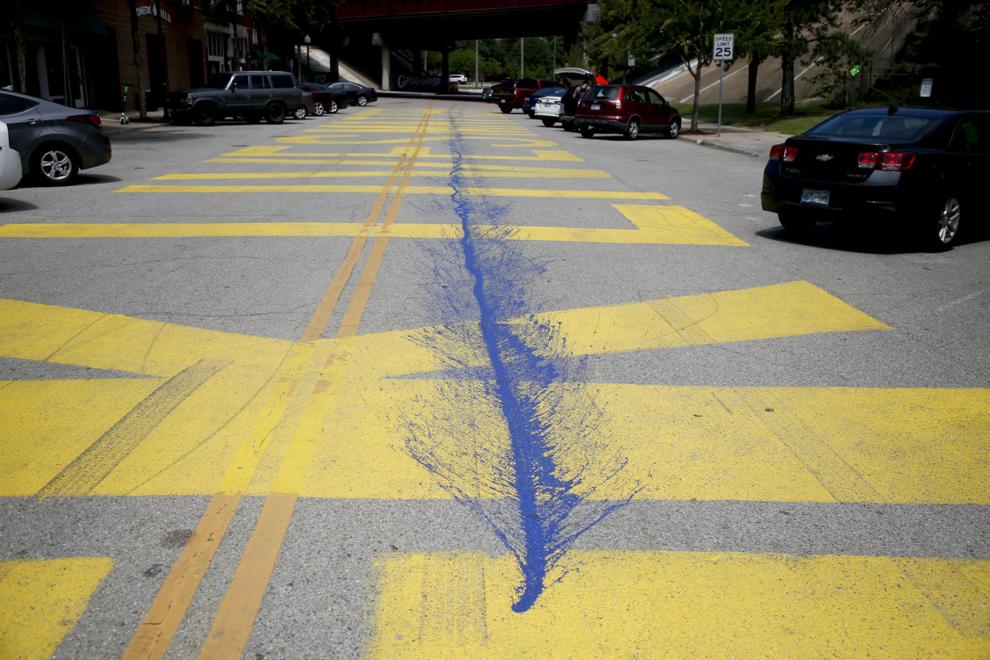 Mural Vandalized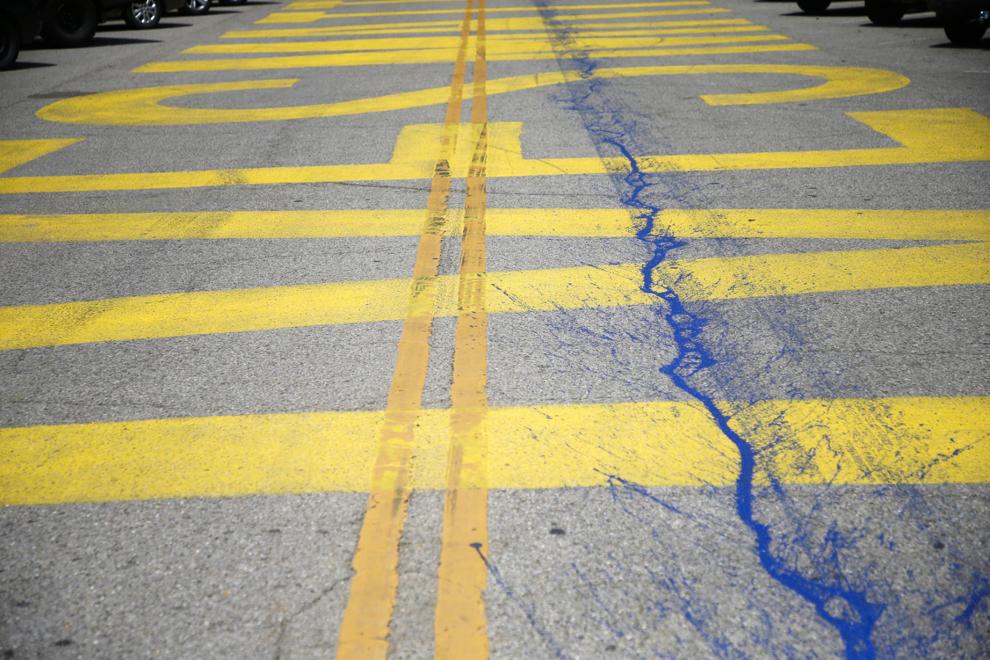 Mural Vandalized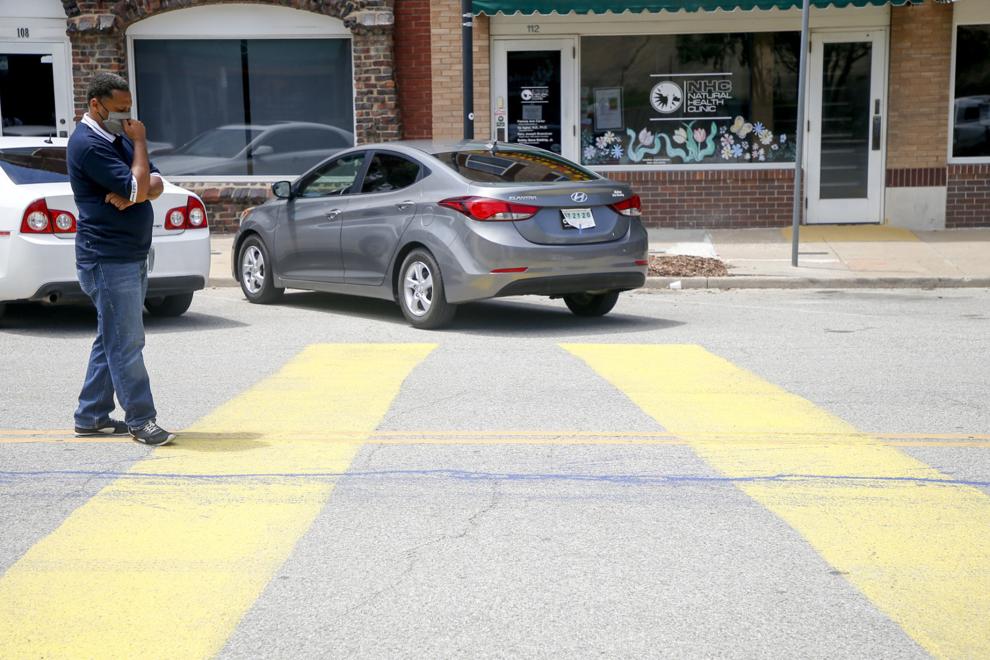 Mural Vandalized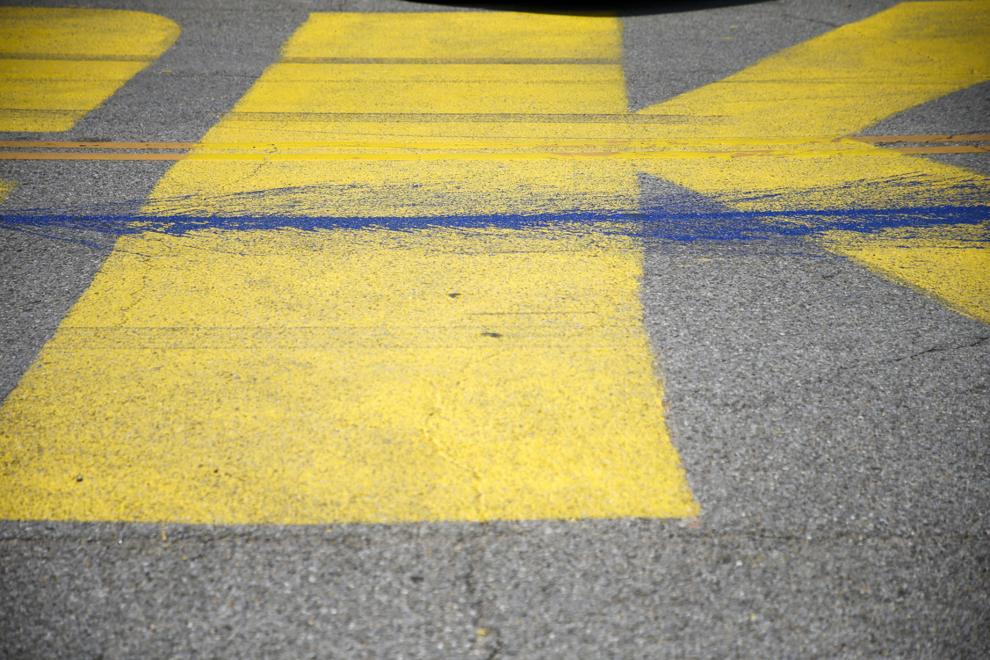 Mural Vandalized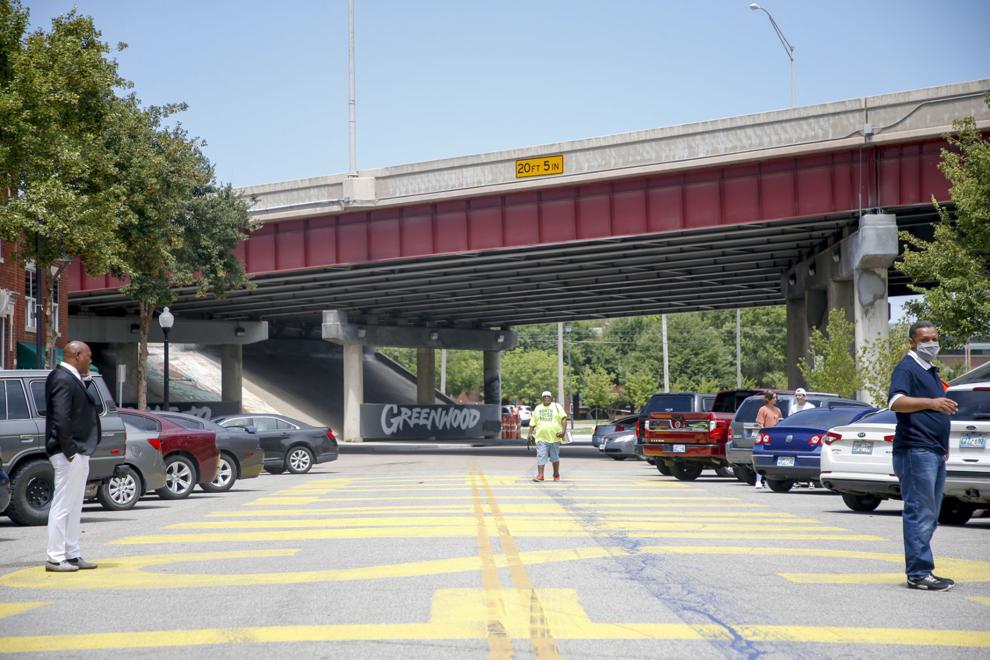 Mural Vandalized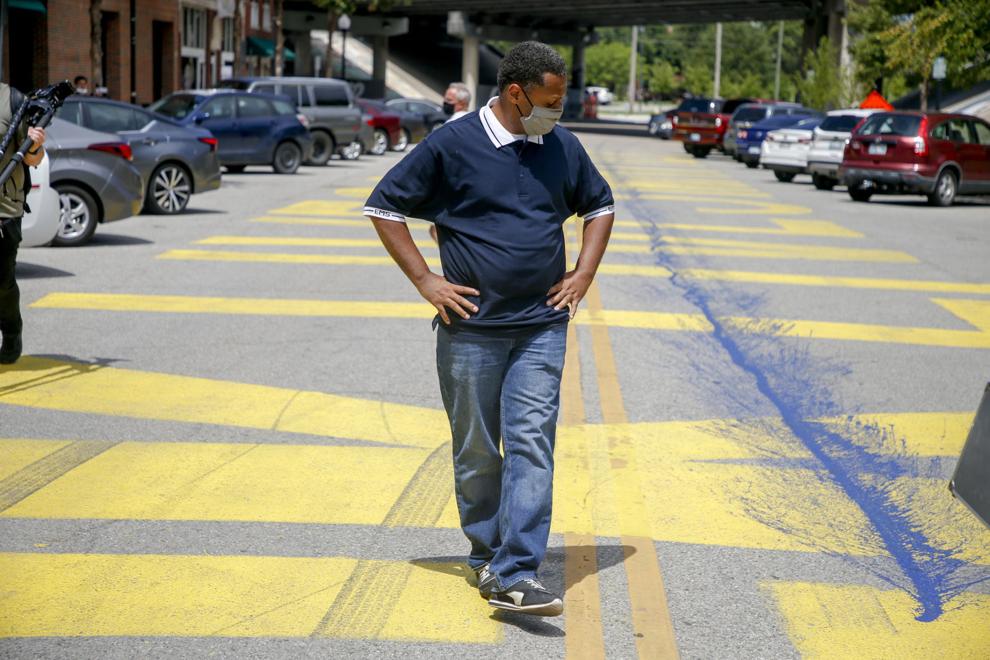 Mural Vandalized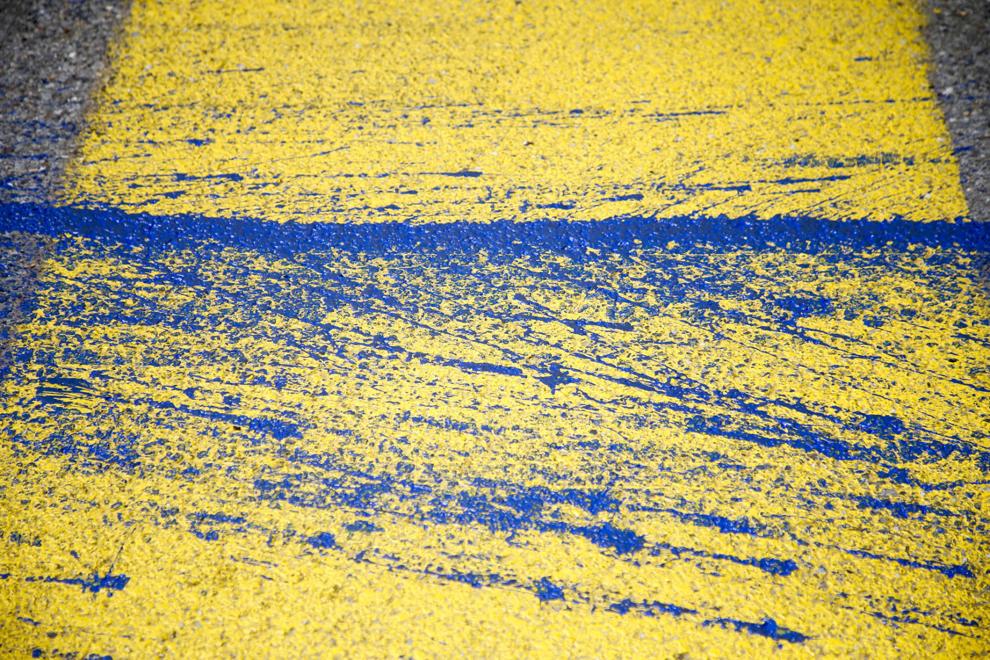 Mural Vandalized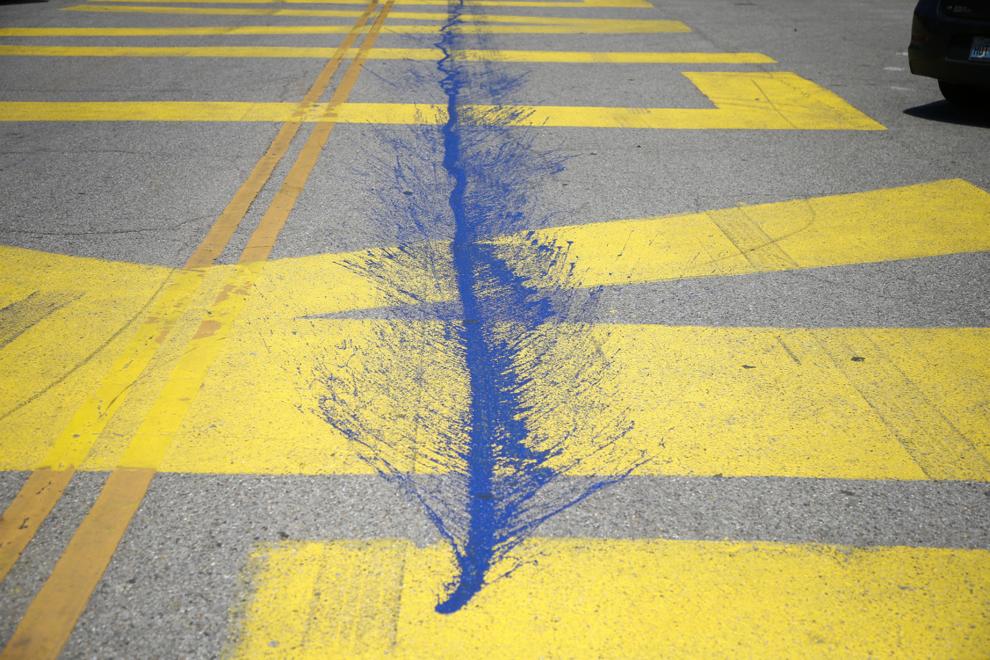 Mural Vandalized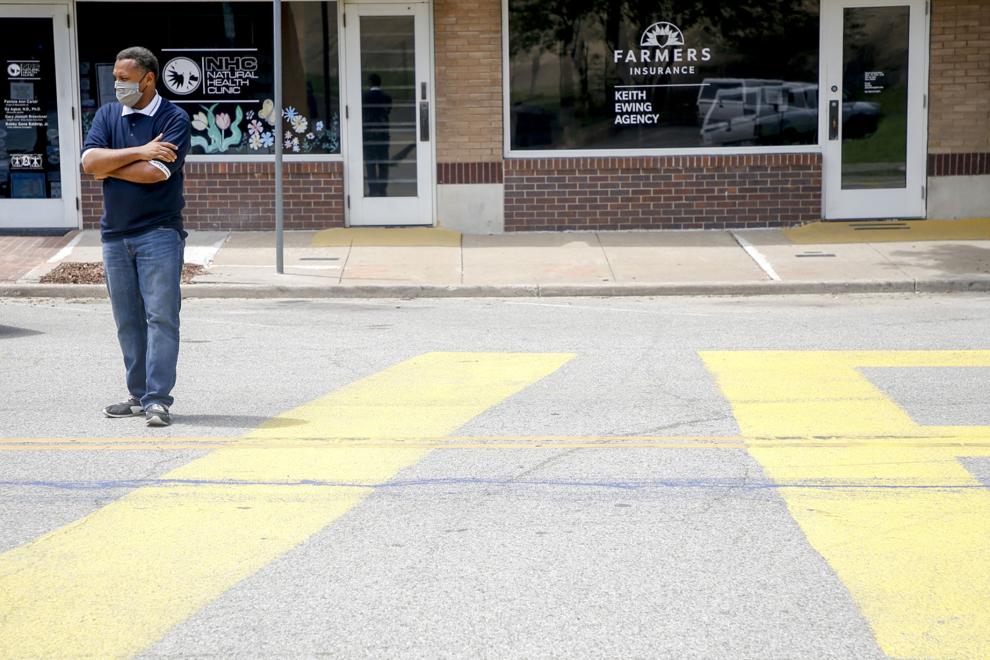 Mural Vandalized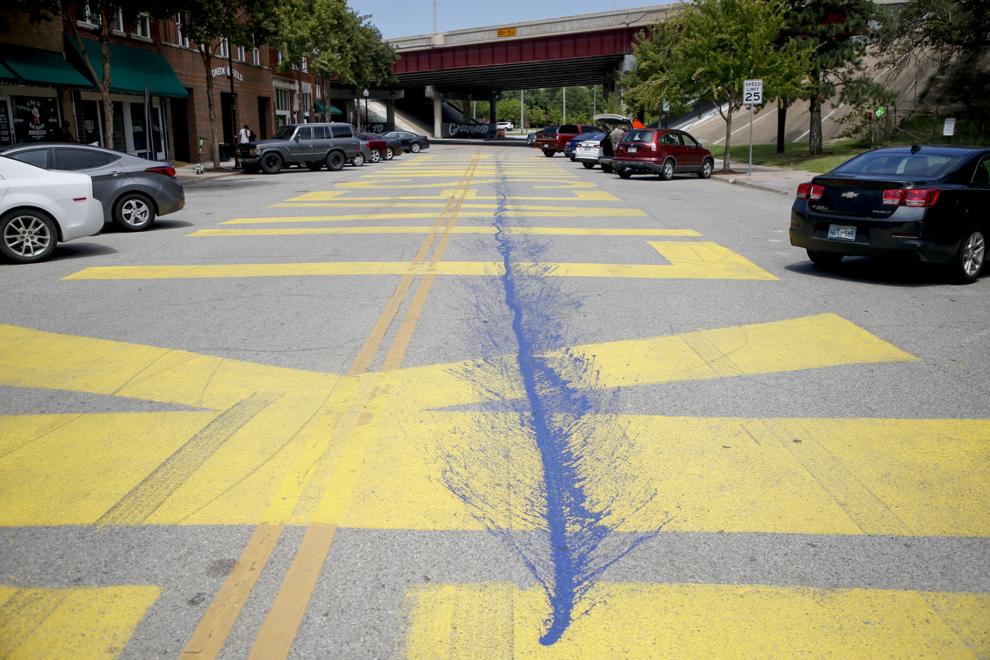 Mural Vandalized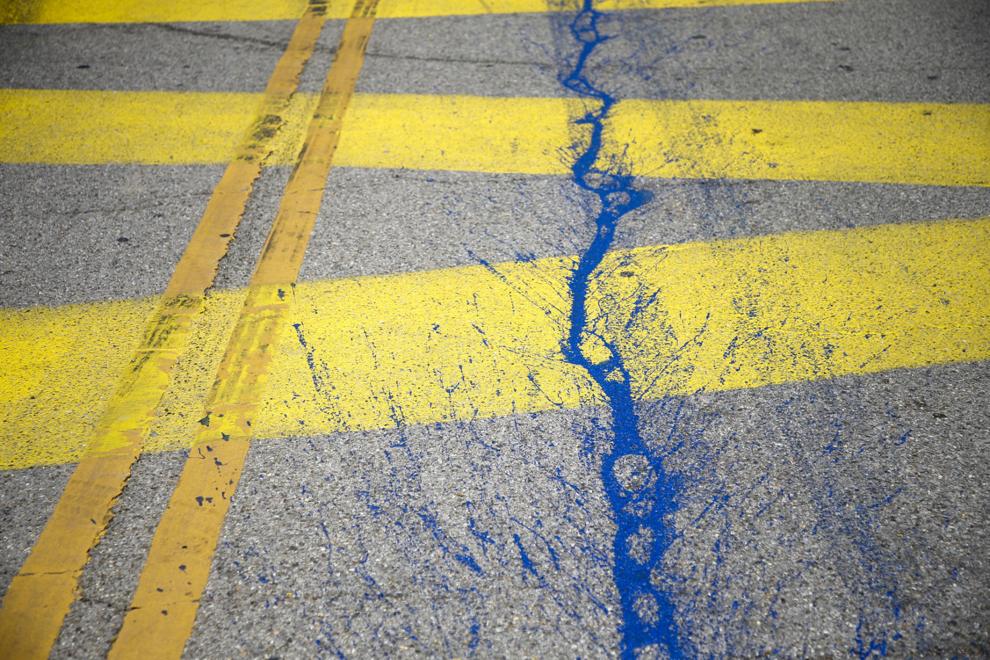 Kevin Canfield
918-581-8313
Twitter: @aWorldofKC