Metro and county unemployment rates across the state continued to show improvement in June, yet in most instances they still remained well above pre-pandemic levels, data released Thursday show.
For the Tulsa metropolitan area, the unemployment rate declined for the second straight month, hitting 7.3% in June after peaking this year in April at 15.1%.
Still, the unemployment rate in the Tulsa metro area was more than double the pace prior to the COVID-19 pandemic's reaching the state in mid-March when government recommended that people stay at home and forced some businesses to temporarily shut down to stem the spread of the deadly virus.
The Tulsa metro jobless rate was 3% in March.
Down the turnpike, the Oklahoma City metro area's unemployment rate was 7% in June, a decline from 12.8% in May.
Rue Ramsey, Tulsa Regional Chamber vice president of workforce and talent strategies, said the decline was no surprise, given the hard work that has gone into keeping businesses afloat here during the pandemic.
Officials at the state, city of Tulsa, Tulsa County, Tulsa Regional Chamber, program partners and many others have been doing all they could to ensure that "our economy doesn't collapse," due to the pandemic, Ramsey said.
The metro area has also benefited from new companies such as Milo's Tea and Amazon hiring a workforce during this same time to help run large facilities built in north Tulsa County, Ramsey said.
She said it won't be easy for the metro area to get back to its prepandemic unemployment rate of 3%, but she said Tulsans are "resilient."
"I know recovery is slow, but I love seeing the downward trend," Ramsey said.
Meanwhile, the June unemployment rates among the state's 77 counties ranged from 2.8% in Beaver County, located in the Panhandle, to 9.6% in Latimer County, in southeastern Oklahoma.
In Tulsa County the rate in June was 7.6%, a decline from 13.4% in May and 15.5% in April.
Noting the continued high rate, the state agency in charge of managing unemployment claims announced an extension of regular unemployment benefits by 13 weeks.
The Oklahoma Employment Security Commission on Monday announced that it was extending the benefit period for the first time since 1982.
Workers typically can receive up to 26 weeks of regular state unemployment benefits.
Self-employed or gig workers are not eligible for the extended state benefit, and traditional workers must exhaust both regular state and federal pandemic assistance before they can qualify for the additional 13 weeks of state unemployment.
The OESC could not say how many workers were expected to qualify for the extended benefit program. However, those who do will be automatically enrolled in the extension.
---
Featured video


---
Q&A: Filing unemployment claims amid virus-related job losses
How long does it take to get the benefits?

What if I still technically have a job?

How long can I receive benefits?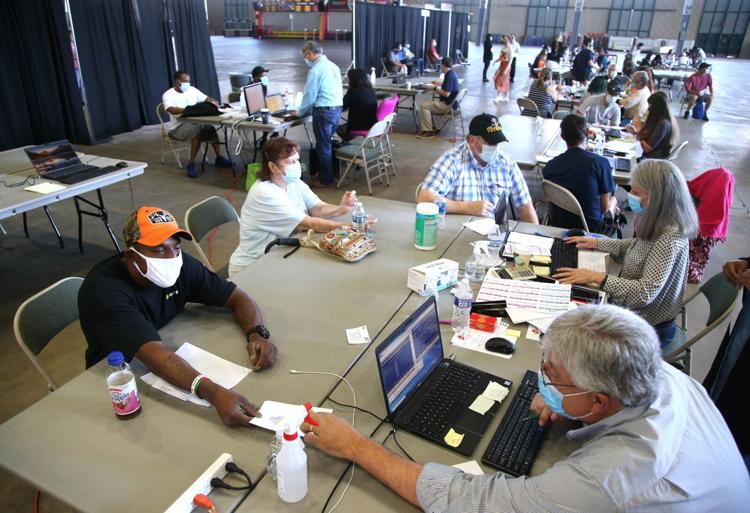 What if I need additional assistance with my claim?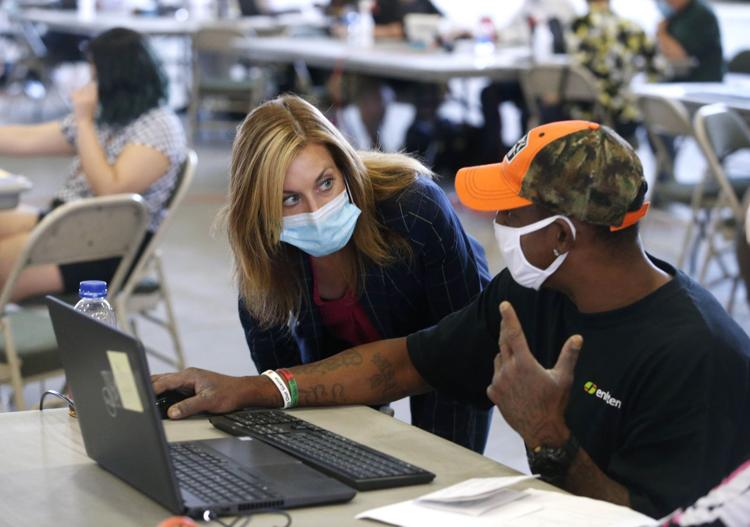 How many Oklahomans filed for unemployment during the pandemic?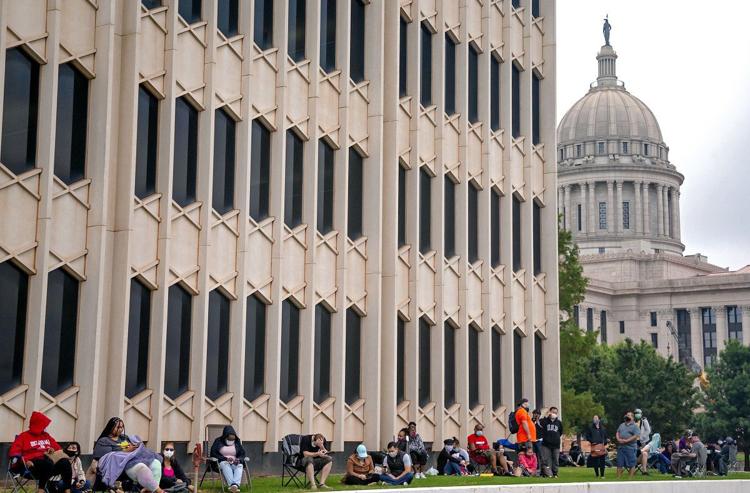 Join a growing group of Oklahomans who believe in supporting local journalism