When Millen Kremmer signed up weeks ago to demonstrate in favor of President Donald Trump's impeachment, he figured he'd be doing it alone.
So he was pretty excited when 150 people he'd never met joined him Tuesday evening at the corner of 21st Street and Utica Avenue to voice their support for Trump's impeachment by the U.S. House of Representatives on Wednesday.
"I'm really proud of Oklahoma right now," said Kremmer, a 19-year-old Northeastern State University sophomore. "This proves there are Oklahomans who are willing to stand out here in the cold and let it be known they're not happy with the way things have been done."
To be sure, the 150 is a tiny fraction of the crowd that showed up for Trump's only campaign appearance in Tulsa almost four years ago. Trump remains popular in the state, and none of the state's four Republican congressmen expect to suffer any political repercussions for voting against the articles of impeachment when they come to the House floor on Wednesday.
Still, for a more or less impromptu rally for a presumably unpopular cause, and in near-freezing cold, the turnout was a little surprising.
"I did this every Tuesday for two years," said Susanne Mavers as she held one of the larger signs at the event. "I'd come out during lunch, two other women and me. No one paid any attention."
The rally was originally scheduled for 1st District Congressman Kevin Hern's office in the Metroplex Tower but wound up at 21st and Utica, outside a building where U.S. Sen. James Inhofe maintains an office, because several people told Kremmer it would visible to the public and because the corner could better accommodate a large crowd.
"We figured we weren't going to change (Hern's or Inhofe's) mind, but we might get some people's attention," Kremmer said.
In fact, the demonstrators wound up occupying at least two corners of the intersection and received a fair number of supportive honks from rush-hour traffic.
The Tulsa rally was one of hundreds across the country, loosely organized under the banner "Nobody Is Above the Law."
Kremmer said he signed up for a Tulsa event online, thinking not much would come of it. He said he didn't have the $80 he was told he would need for a permit — he later learned that a permit isn't necessary — and was busy with finals and other things until he received a call Monday from the national organization.
"They asked me what I had planned, that we had about 400 people signed up," Kremmer said.
At the same time, John Swoboda of Tulsa had started a group on Facebook. The two made contact with each other and merged their efforts.
"I thought maybe we'd get 50 people," said Swoboda.
Mavers ticked off a long list of reasons she believes Trump deserves to be removed from office.
"I'm fighting to save our democracy, to save our republic," she said.
"I'm sick of Trump," said Leith Haines Hill. "It's something every day."
Her wife, Sandy Hill Haines, said she's worried about the future of LGBTQ rights.
"We're at risk of losing everything we've worked for," said Hill Haines.
---
Gallery: 'Nobody Is Above the Law' Trump impeachment rally in Tulsa
Gallery: 'Nobody Is Above the Law' Trump impeachment rally in Tulsa
Trump Impeachment Rally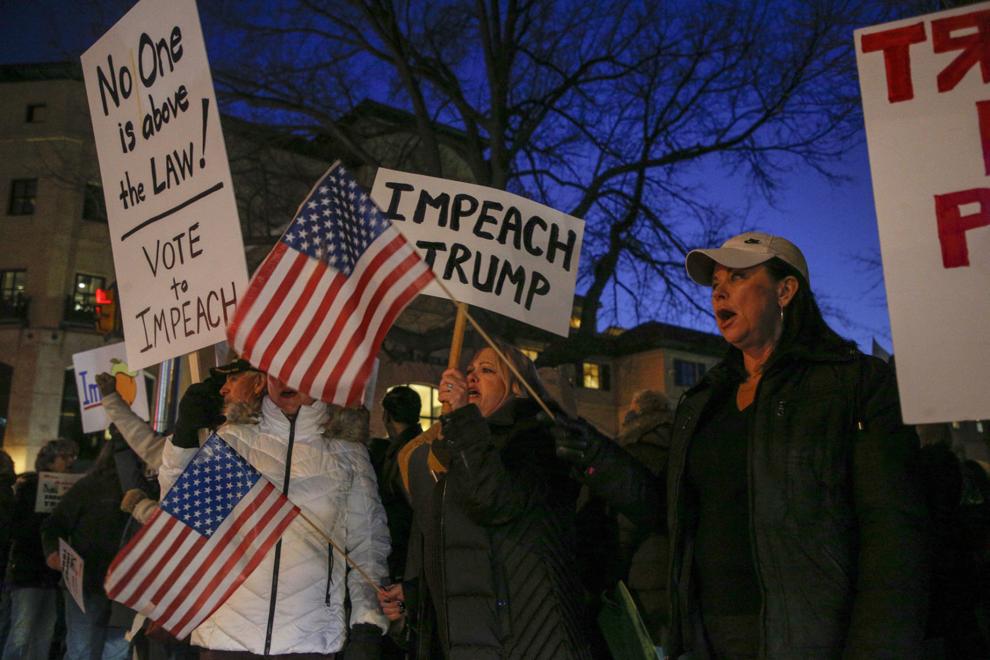 Trump Impeachment Rally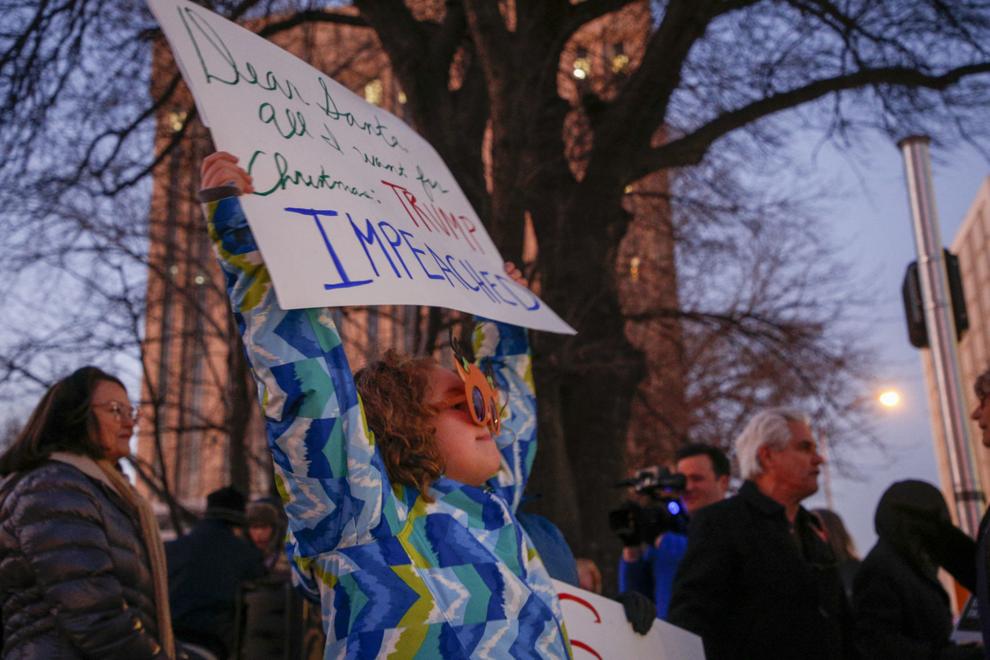 Trump Impeachment Rally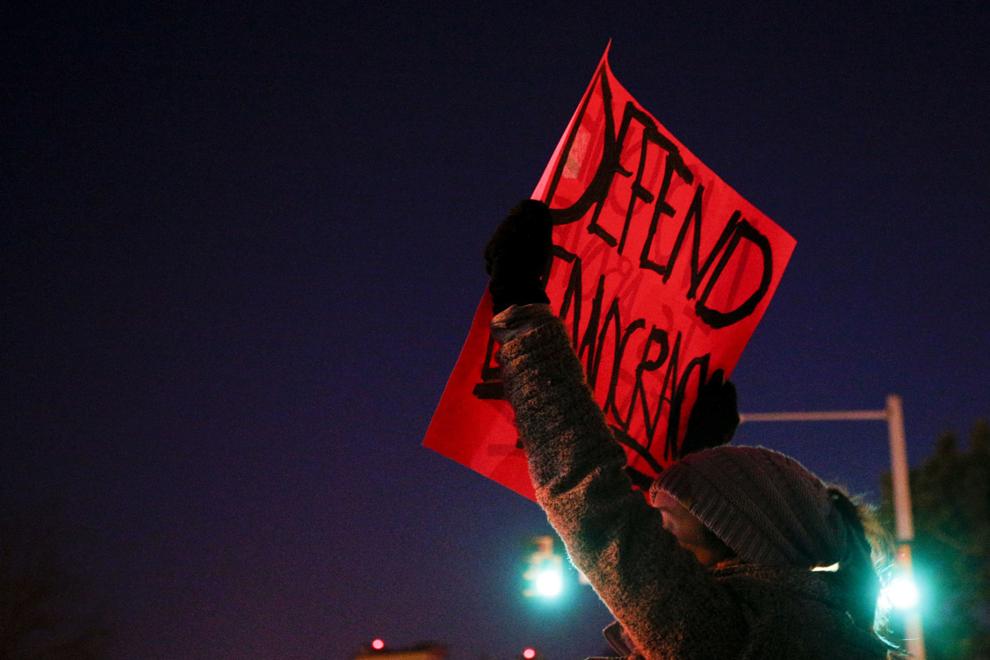 Trump Impeachment Rally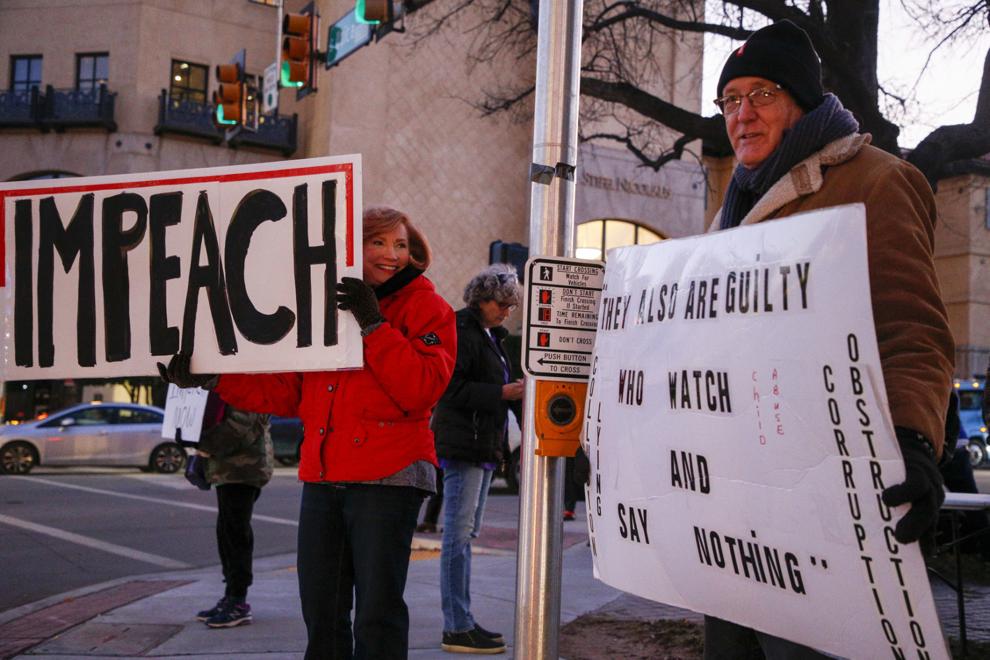 Trump Impeachment Rally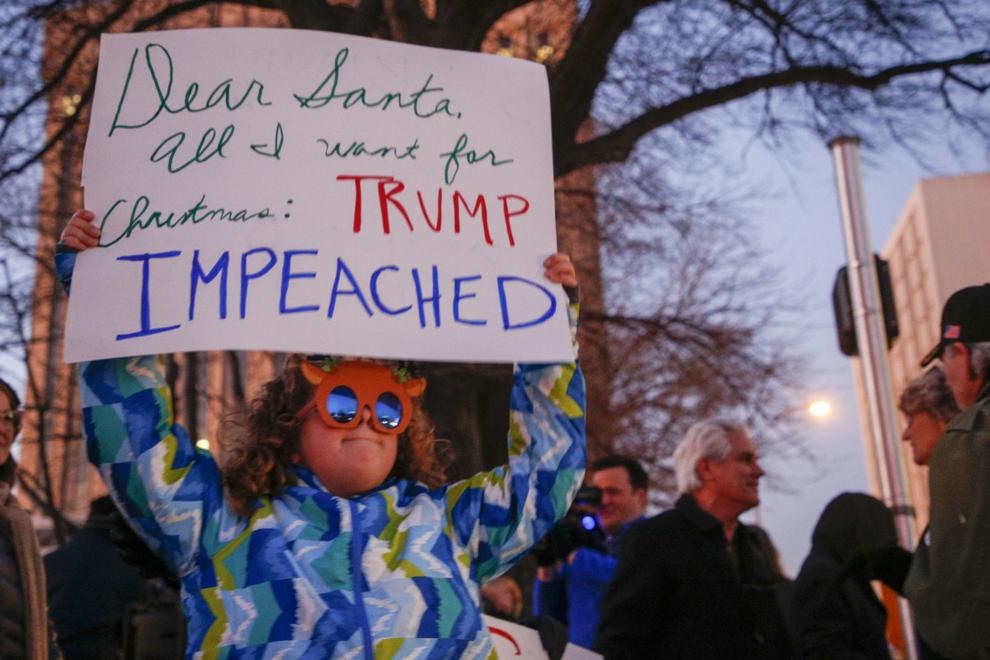 Trump Impeachment Rally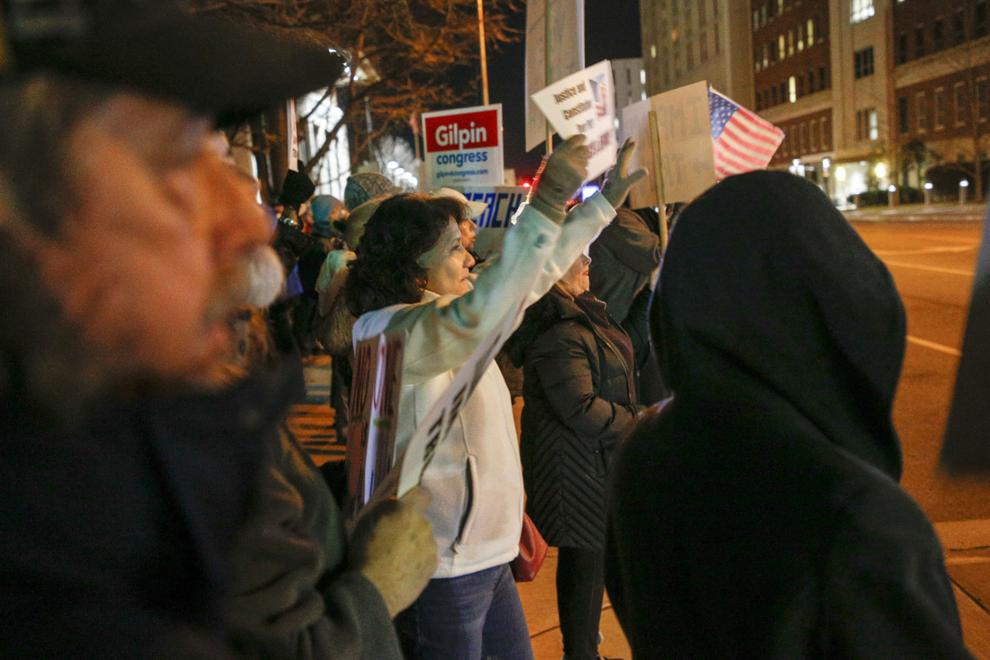 Trump Impeachment Rally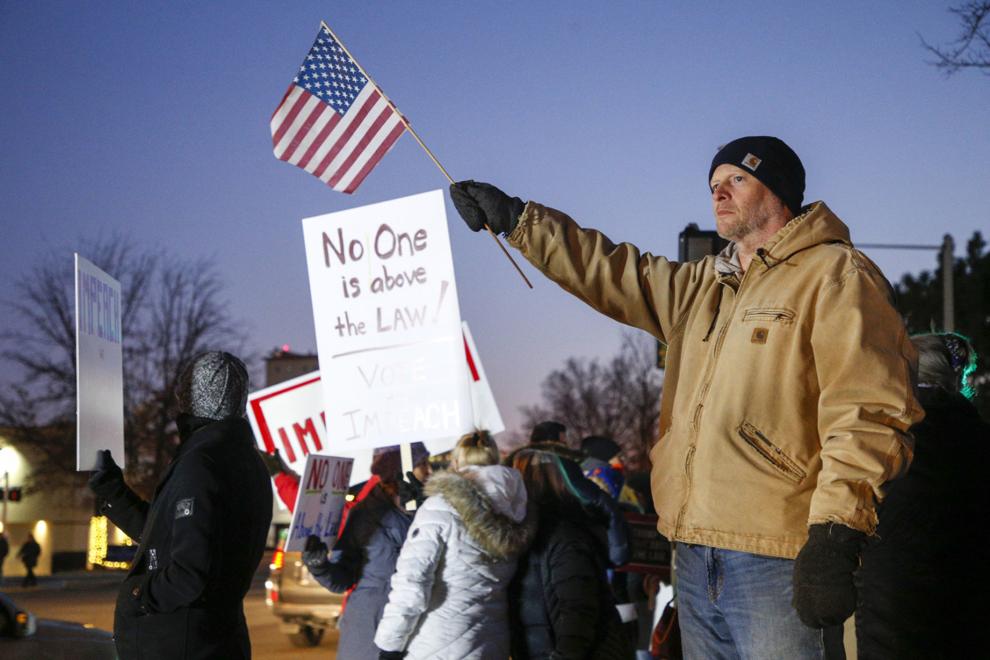 Trump Impeachment Rally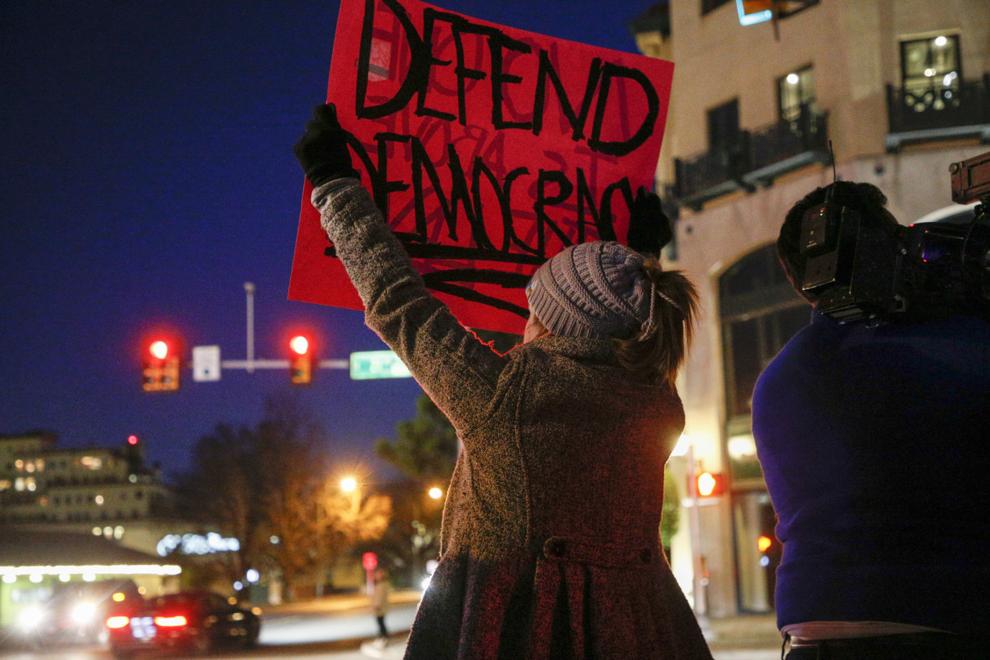 Trump Impeachment Rally
Trump Impeachment Rally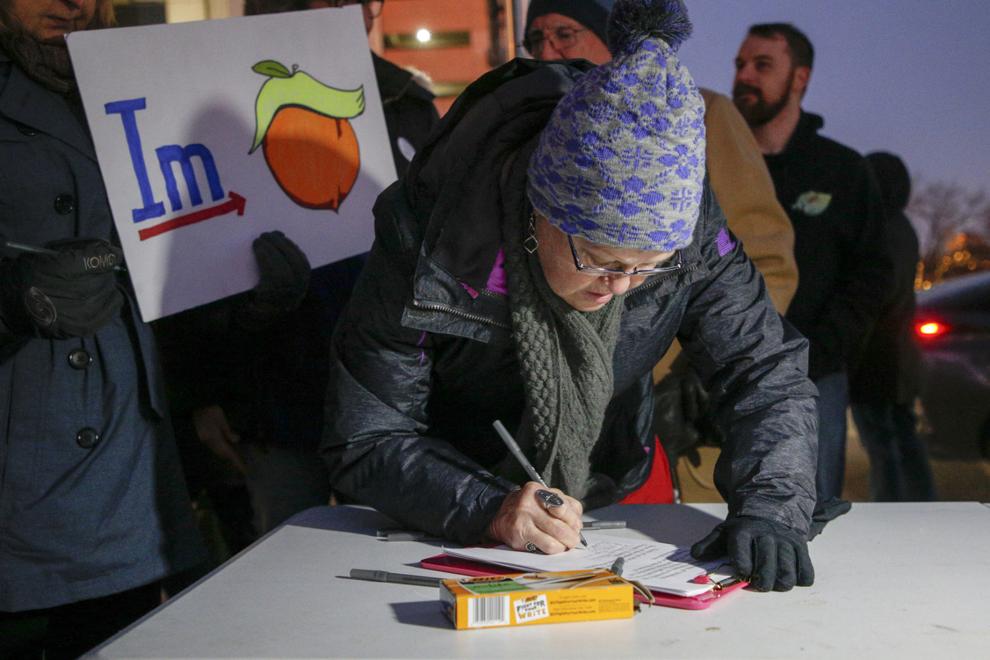 Trump Impeachment Rally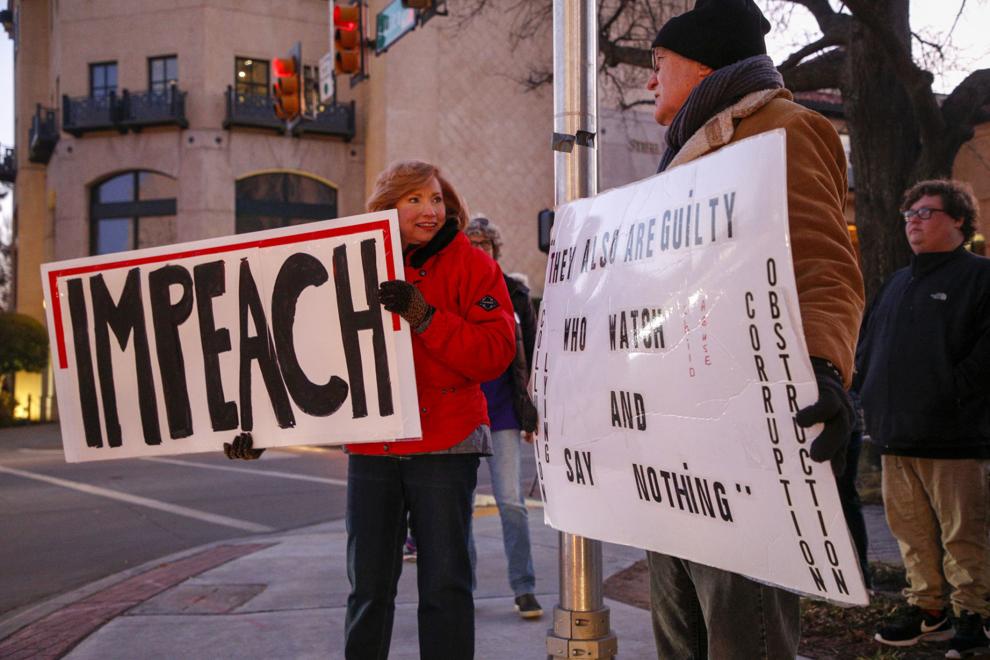 Trump Impeachment Rally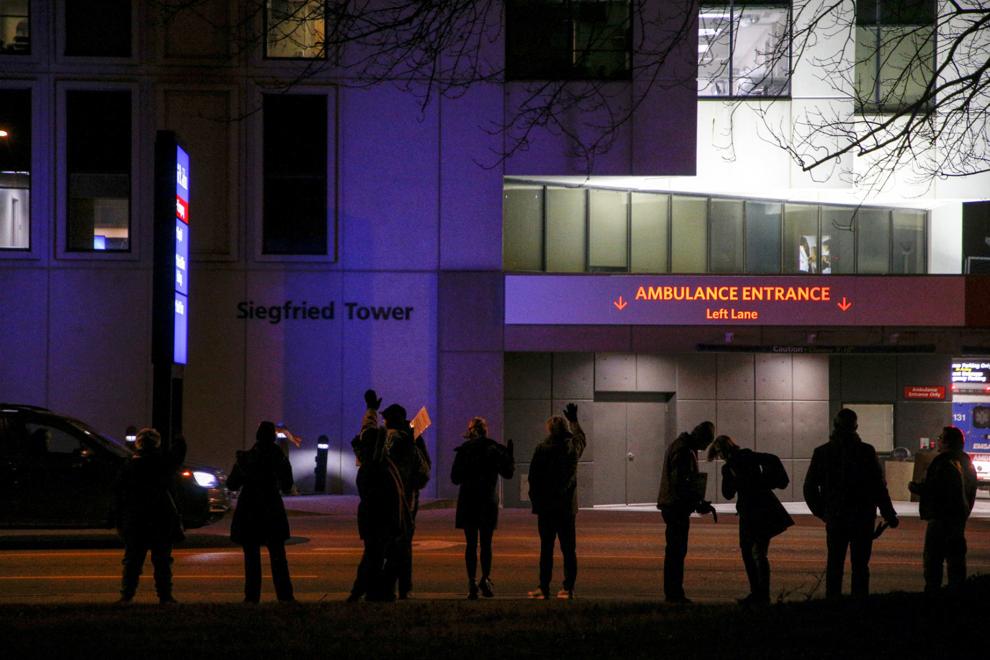 Trump Impeachment Rally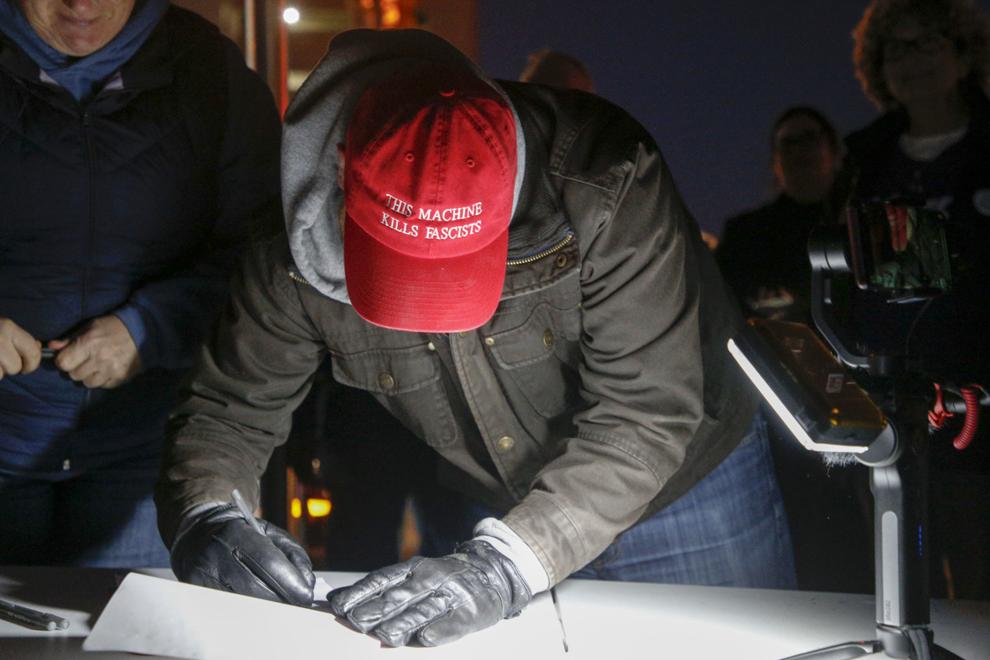 Trump Impeachment Rally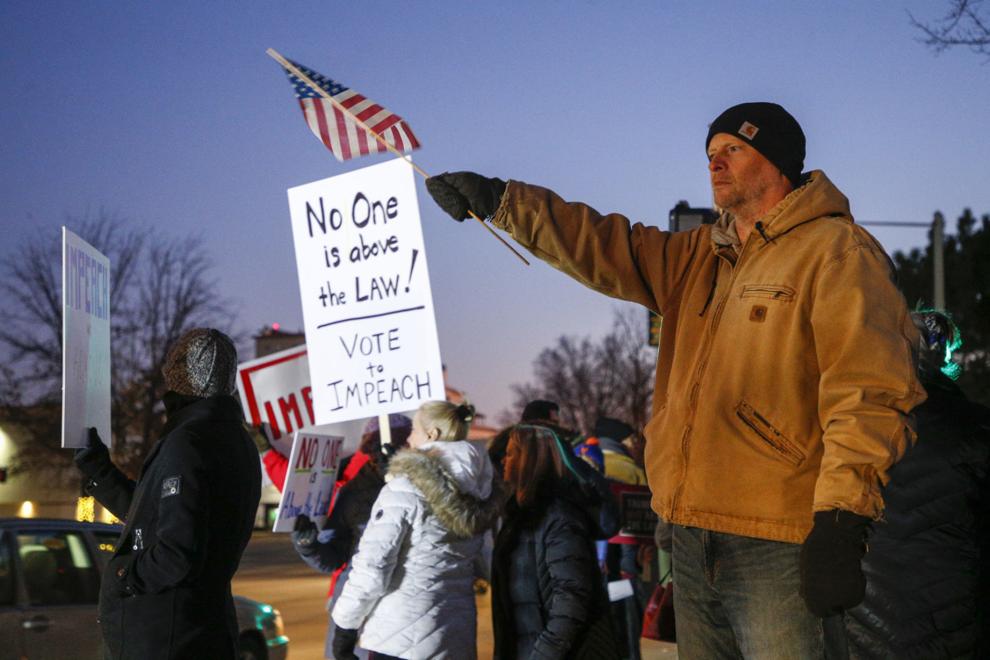 Trump Impeachment Rally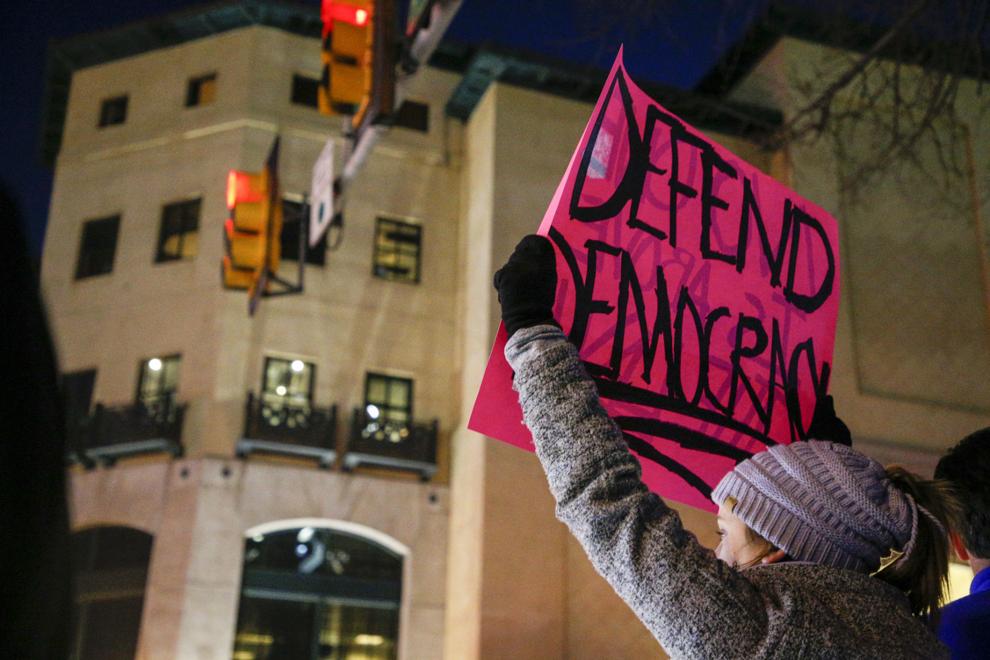 Trump Impeachment Rally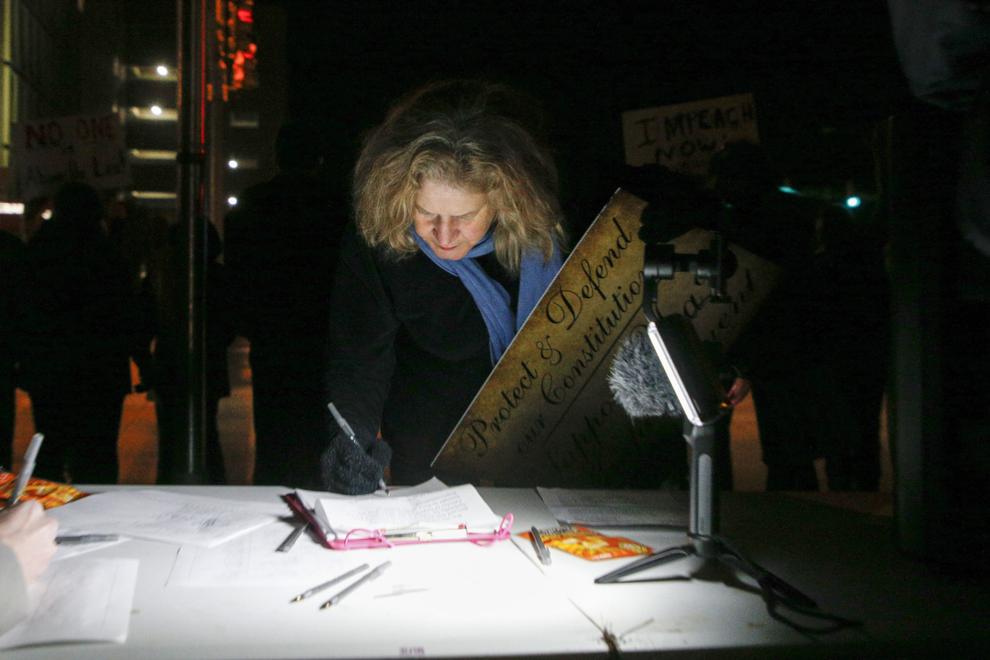 Trump Impeachment Rally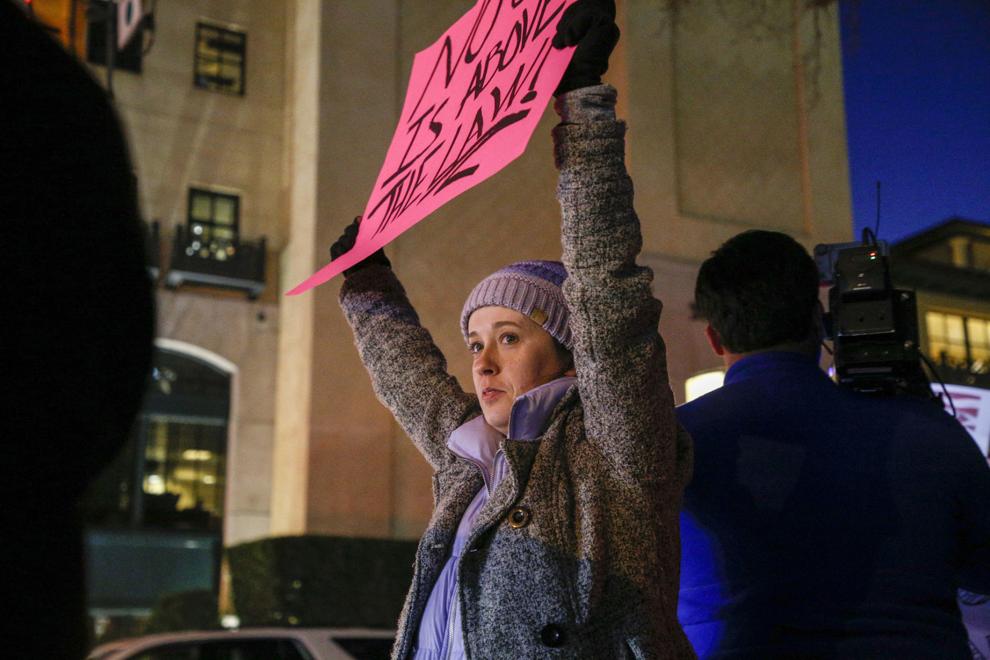 Trump Impeachment Rally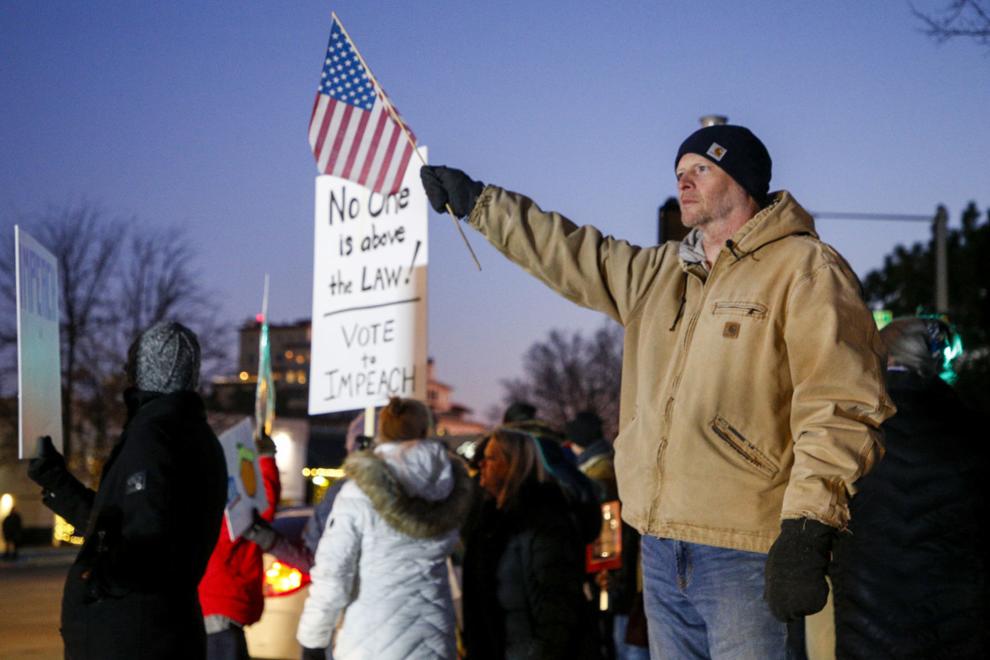 Trump Impeachment Rally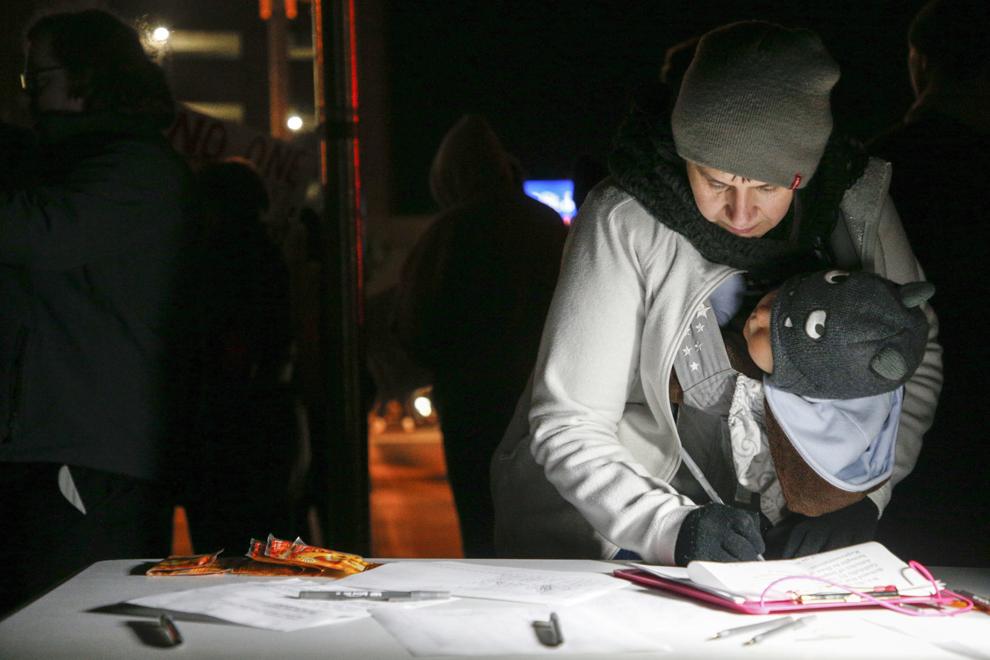 Trump Impeachment Rally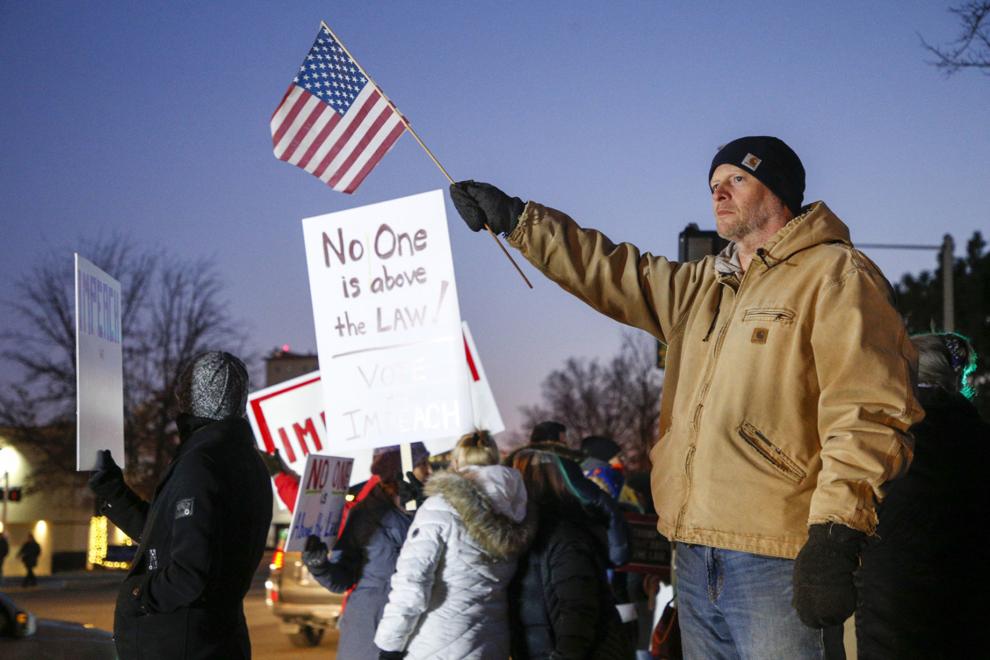 Best in the World 2019