Are Oklahoma Democrats still yearning for Bernie? Can Elizabeth Warren make a comeback in her home state? Is all that money Mike Bloomberg is spending here going to win Oklahoma's Democratic primary?
And will Oklahoma Republicans turn out to hammer home their support for President Donald Trump?
We'll know the answer to those and other questions in a little over two weeks.
Oklahoma is one of 14 states plus American Samoa and Democrats Abroad holding their presidential primaries on March 3 — Super Tuesday — when more than one-third of delegates to the 2020 Democratic National Convention will be allocated. The Democratic nominee to challenge Trump may not be determined Super Tuesday, but the list of possibilities is almost certain to get shorter.
As a practical matter, this year's Republican primary is a formality. Five names besides Trump's are on the ballot, but he has no real opposition. Nevertheless, large numbers turned out for the Iowa caucuses and New Hampshire primary to show their support for the incumbent president, and Oklahoma Republicans hope for the same here.
Oklahoma's primary is on the small end of the delegate scale of Super Tuesday states, which include Texas, California, Massachusetts, Minnesota, North Carolina and Virginia. And it's not even a swing state, so doing well in the primary is not likely to translate into electoral votes come November.
But that doesn't mean voters should ignore it.
"Of course voters should care," said University of Oklahoma political science professor Keith Gaddie. "It not only matters who wins, who the delegates are matters. For one thing, the chances of a brokered convention have never been higher."
When no single candidate earns a majority of delegates during presidential primaries, a brokered convention can occur. Oklahoma delegates to both the Republican and Democratic conventions are allocated proportionately according to the outcome of the March 3 primary. Oklahoma Republicans expect to have 42 delegates. Democrats will have 37 pledged delegates plus six unpledged "super delegates" who can vote on the presidential nomination only if a decision goes past the first ballot.
That hasn't happened since 1952, when both major parties required multiple ballots to settle matters.
Four years ago at this stage in the presidential campaign, some observers thought Republicans would go to their 2016 convention without a nominee. This time it's the Democrats who are uncertain.
"Oklahoma may be more relevant than in previous years," said Michael Whelan, a Democratic consultant who lives in Tulsa. "There are so many (Democratic) candidates, and every delegate matters. When you split them up four ways, every delegate counts."
There has been no public polling in Oklahoma, so it is unclear who might be leading. Vermont Sen. Bernie Sanders won the 2016 primary by 10 percentage points over Hillary Clinton, with five fringe candidates combining for about 7%.
Whelan said Warren and Pete Buttigieg have "really good" campaigns, and he "wouldn't be surprised if Bernie won again."
Bloomberg is the real wildcard. He entered the race late, didn't compete in the Iowa caucus or the early primaries, but according to one report has spent almost twice as much as Democratic candidate Tom Steyer and more than 10 times as much as anyone else.
In Oklahoma, Bloomberg had hired about two dozen full-time staffers before any of the other candidates had more than two.
Bill Shapard, a pollster with Republican connections, said he spoke early last week to a group of several hundred Oklahoma voters, mostly older Democrats, and Bloomberg was by far their favorite candidate.
But the next day, a 2015 audio of Bloomberg talking about policing in minority neighborhoods surfaced. His opponents were quick to use it against him.
"I think it's a complete toss-up," said Shapard. "I don't see Bernie Sanders winning again; Hillary Clinton is very unpopular in Oklahoma, and ... he was the only alternative."
Sanders' legions of grassroots volunteers would beg to differ with that assessment, but it is true the dynamic is different this time. Instead of an either-or type decision, voters will have a pretty wide range of choices.
Shapard said he expects Oklahoma to be part of a Super Tuesday process that will winnow the field to one "socialist Democrat," as he called it, and one or two moderates.
He thinks the survivor on the left will be Sanders, but he's not sure about the moderates.
Shapard said he thinks Warren — who grew up in Oklahoma City — and former Vice President Joe Biden, the apparent front-runner for most of the past 18 months, may not make it to Super Tuesday.
Minnesota Sen. Amy Klobuchar, whose campaign appeared all but dead a week ago, made a surprisingly strong showing in New Hampshire and could appeal to Oklahoma Democrats looking for a moderate alternative to Sanders or Warren. So could Buttigieg, who announced last week he's going to be adding staff in Oklahoma.
Steyer, who spoke in Tulsa last year when he was campaigning for Trump's impeachment, began doing phone interviews in the state.
"My attitude is that I want to compete everywhere," said Steyer, whose platform includes congressional term limits, tax increases for the wealthy and investments in things such as education and infrastructure. "Oklahoma is a state I've been to multiple times. I know about the issues there, and what I have to say is completely relevant."
An argument could be made that winning Oklahoma's primaries has not necessarily been a good thing. Neither of the last two Republican primaries were won by the party's nominee, and the last three Democratic primaries that did not involve an incumbent were won by someone other than the eventual standard-bearer.
Gaddie agreed this Oklahoma Democratic primary will be unpredictable, in part because of the divided nature of the party.
"It's like Iowa," he said. "You have white, older rural and young, urban and more diverse."
And, he said, you have independents.
For the past several years, the Oklahoma Democratic Party has allowed independents to vote in its primaries. How many have done so is unclear, as has been their impact. But they add another element to it.
"When I talk to (urban) Democrats and tell them that 29% of Oklahoma Democrats have a favorable opinion of Trump, they can't believe it," said Shapard.
"People say it's a mess," said Whelan. "But it isn't for a lack of enthusiasm. I really like all of the people running, and I think most other Democrats do, too."
We'll get an idea how enthusiastic Oklahoma Democrats — and, for that matter, Republicans — are on March 3, when they either go to the polls or they don't.
---
Previous Oklahoma Presidential Primary winners
| | | |
| --- | --- | --- |
|   | Republican | Democrat |
| 1988 | George H.W. Bush | Al Gore |
| 1992 | George H.W. Bush | Bill Clinton |
| 1996 | Robert Dole | Bill Clinton |
| 2000 | George W. Bush | Al Gore |
| 2004 | George W. Bush | Wesley Clark |
| 2008 | John McCain | Hillary Clinton |
| 2012 | Rick Santorum | Barack Obama |
| 2016 | Ted Cruz | Bernie Sanders |
---
Gallery: 20 candidates Oklahoma voters will see on the presidential primary ballot
Elizabeth Warren (D)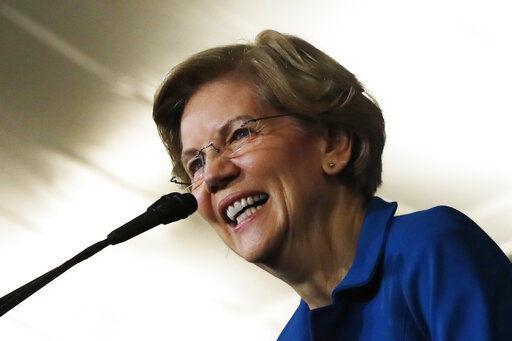 Cory Booker (D)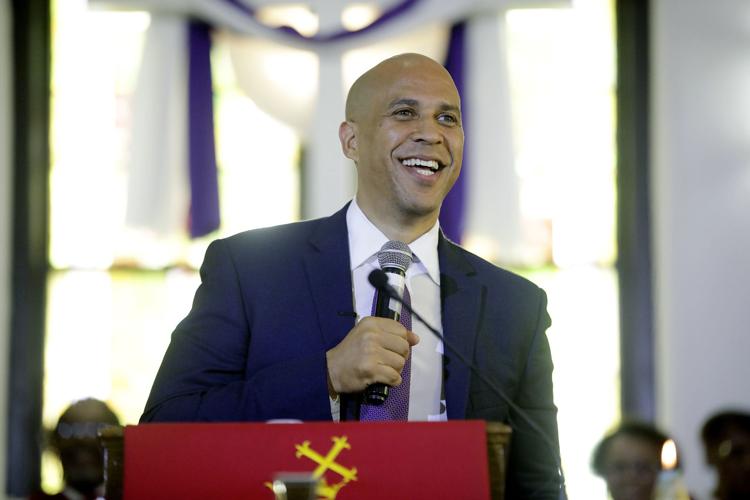 Deval Patrick (D)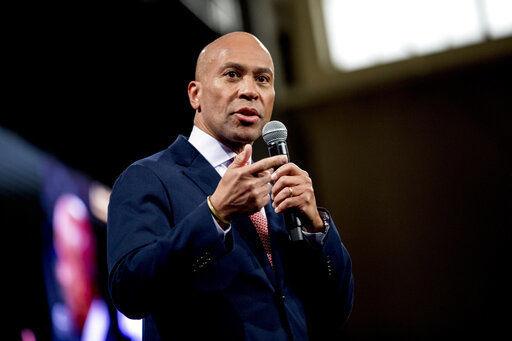 Marianne Williamson (D)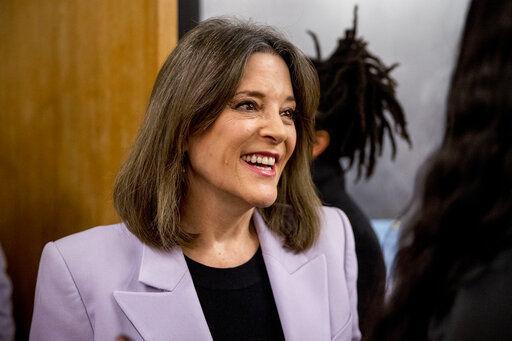 Joseph R. Biden (D)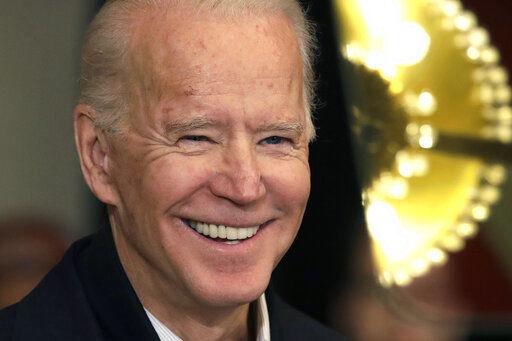 Tom Steyer (D)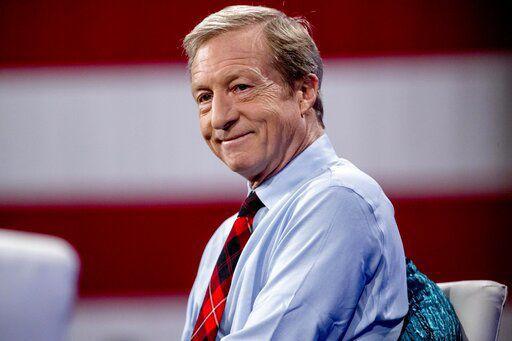 Amy Klobuchar (D)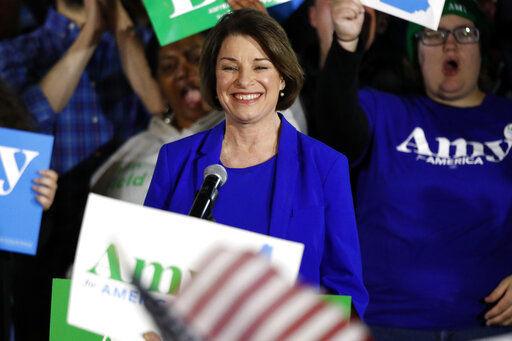 Michael Bennet (D)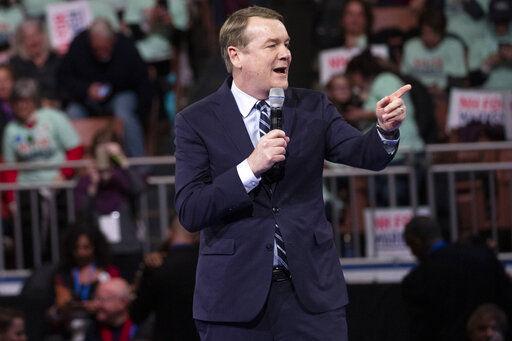 Bernie Sanders (D)
Julián Castro (D)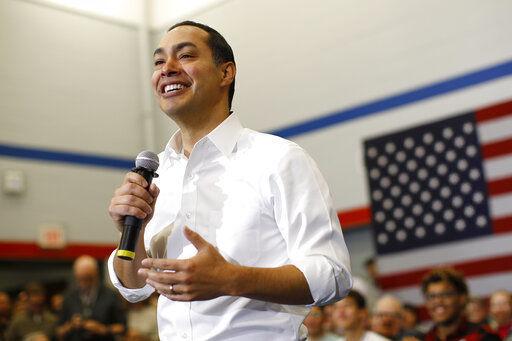 Andrew Yang (D)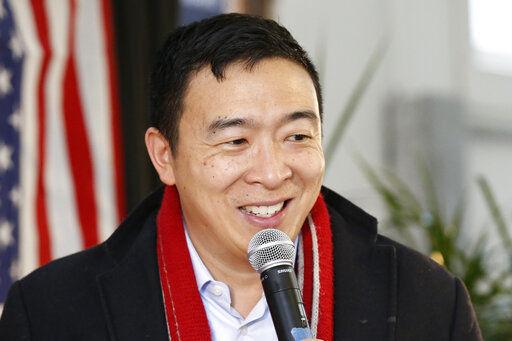 Pete Buttigieg (D)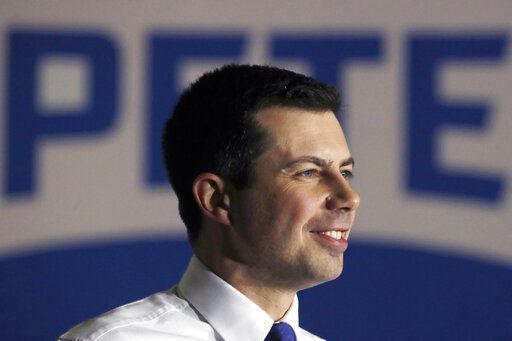 Tulsi Gabbard (D)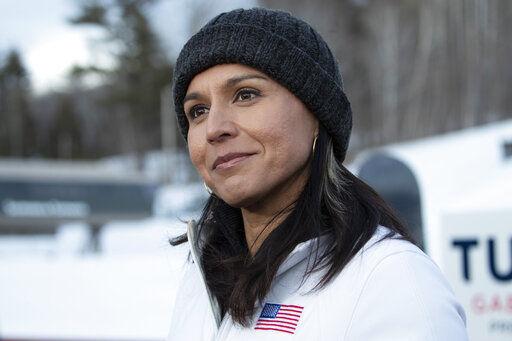 Michael R. Bloomberg (D)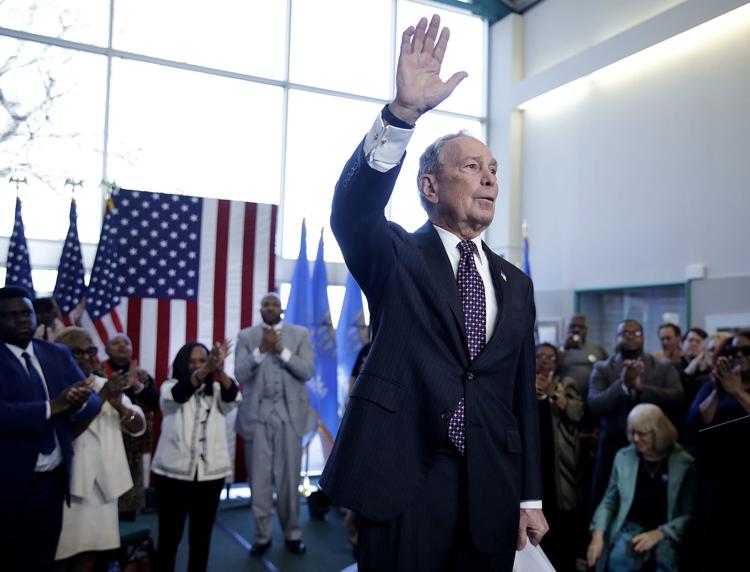 Donald J. Trump (R)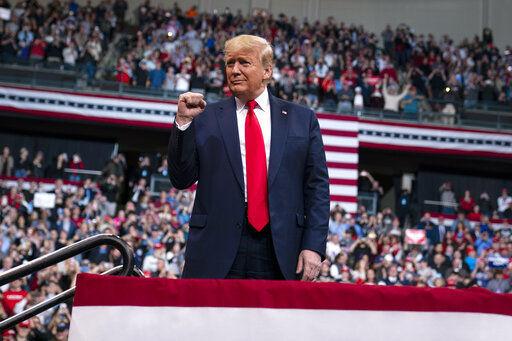 Joe Walsh (R)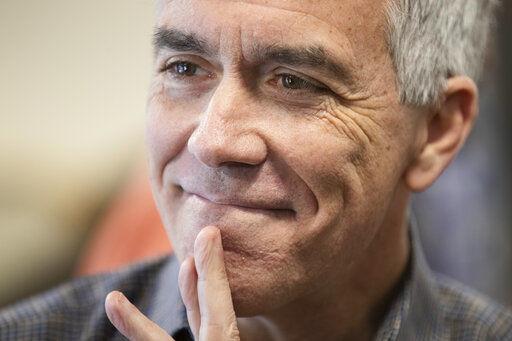 Roque "Rocky" De La Fuente (R)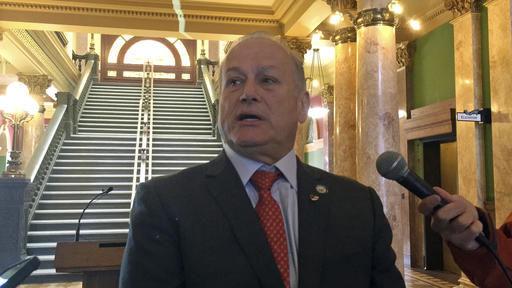 View a March 3 sample ballot
Journalism worth your time and money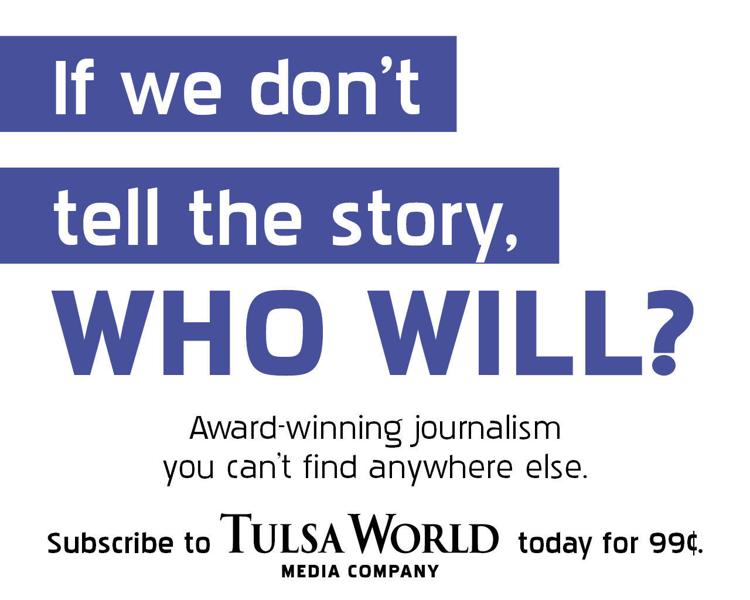 August 2019: Former presidential candidate Beto O'Rourke tours Greenwood District to learn about the 1921 Tulsa Race Massacre