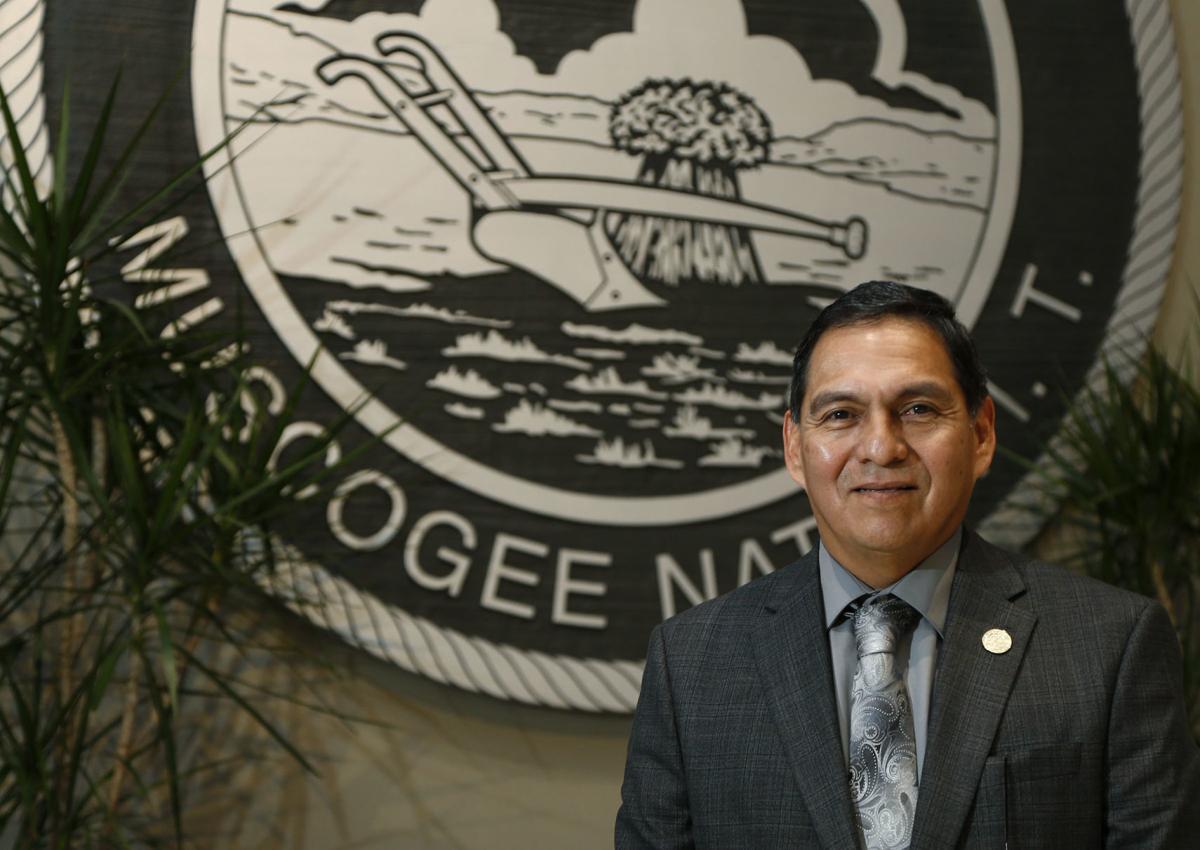 A fourth Oklahoma tribe appears ready to join a lawsuit against Gov. Kevin Stitt over his claim that the state's gaming compacts have expired.
The Muscogee (Creek) Nation council unanimously approved a $500,000 supplemental appropriation Tuesday evening for the tribal Attorney General's Office for expenses related to the suit filed Dec. 31 by the Chickasaw, Choctaw and Cherokee tribes against Stitt in his capacity as governor.
"The National Council's approval of the budget request once again solidifies the Muscogee (Creek) Nation's unified support of the legal action taken by our fellow Nations," Principal Chief David Hill said in a written statement.
"Requesting a Federal judicial decision on Gov. Stitt's dispute of our compact renewal ensures a swift resolution for all involved."
Officials said they did not know when the Creeks will formally enter the fray.
The suit, in federal district court, seeks a declaratory judgment on whether the compacts expired at the end of 2019, as Stitt says, or automatically renewed, as the tribes maintain.
The suit also alleges that Stitt is illegally interfering with the tribes' businesses and asks that he be ordered to stop.
Stitt has not yet filed a response.
Stitt has been trying to get the state's 31 gaming tribes to renegotiate their compacts with better terms for the state. Each tribe has its own compact, but the compacts are identical except for the name of the tribe.
The tribes have said they are willing to discuss amending the compacts but do not want to completely renegotiate them. They say that by allowing nontribal gaming at Remington Park in Oklahoma City, the state triggered a provision that automatically renewed the compacts on Jan. 1.
The tribes paid $148 million in gaming fees to the state last fiscal year and have paid about $1.5 billion since the compacts went into effect 15 years ago.
Together, the Choctaws, Chickasaws, Cherokees and Creeks account for more than 70% of the gaming revenue paid to the state and operate almost half the state's casinos.
The Quapaw tribe, which ranks sixth in revenue, is also contemplating joining the lawsuit, as well, Chief John Berrey said last week.
---
Randy Krehbiel
918-581-8365
@tulsaworld.com
Twitter: @rkrehbiel
Be the first to know
Get local news delivered to your inbox!