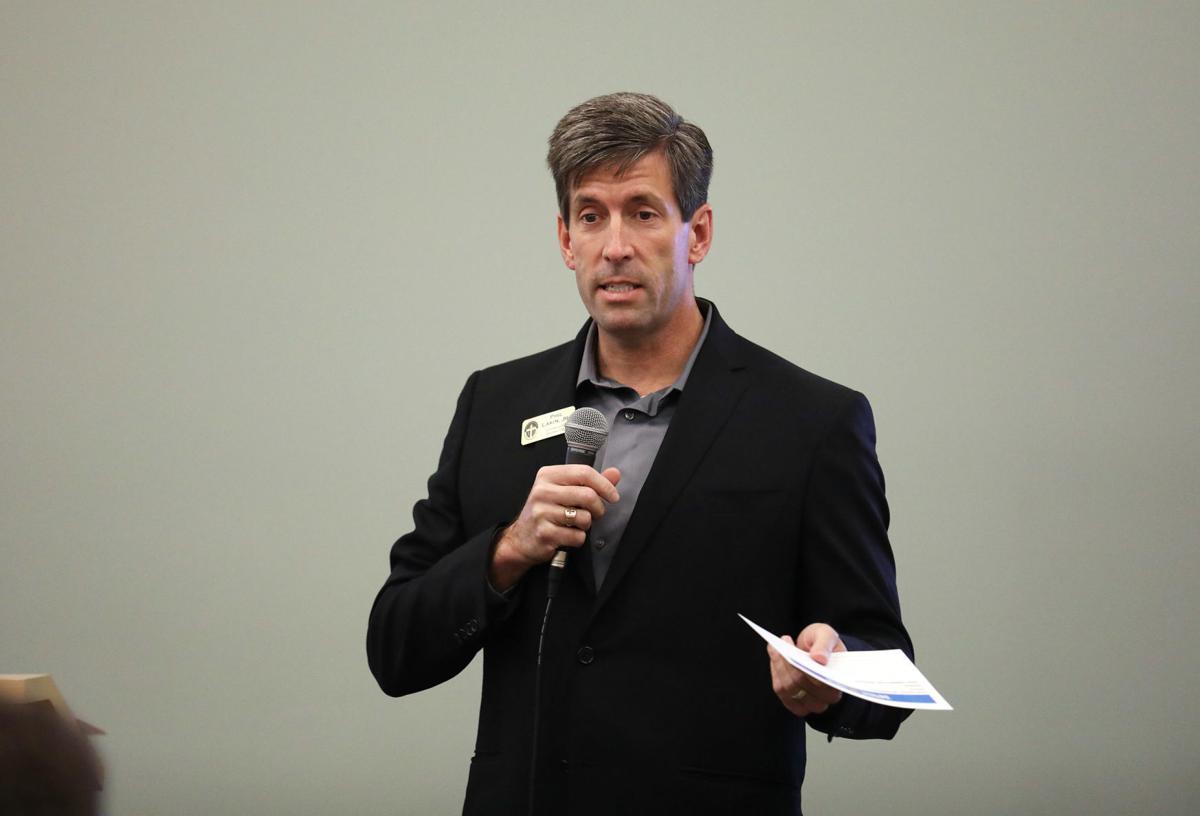 The COVID-19 pandemic has been an indiscriminate killer of lives and dreams.
But the arts, if nothing else, are about hope. And so Wednesday, the Tulsa City Council approved a $300,000 program it hopes will help keep struggling nonprofit arts organizations afloat during this period of economic uncertainty.
The Vision Arts Resilience and Recovery program will provide grants of up to $20,000 to assist nonprofit arts organizations of all sizes that have experienced financial setbacks due to the COVID-19 outbreak.
The grants can be used to cover programming and operating expenses, including payroll and rent, as well as costs associated with ensuring that events and exhibits remain viable while adhering to proper sanitation and social distancing measures.
The Arts Commission of Tulsa must approve the program before it can go into effect. The commission is expected to meet in early May, with the application process scheduled to begin May 12. Officials hope to begin distributing the grants no later than June.
The Vision Arts Resilience and Recovery program marks a temporary shift in mission for the city's long-awaited Vision Tulsa arts funding program. The original purpose of the program was to provide grants to nonprofit arts organizations and individual artists in support of projects that encourage and expand economic development opportunities in the city.
Then COVID-19 came along. City Councilor Phil Lakin, who led the effort to provide arts funding in the 2016 Vision Tulsa sales tax package, said the application process for the Vision Arts Resilience and Recovery program has been streamlined to make it easy to apply.
"They will just have to answer a few pretty rudimentary questions to prove they are viable and to prove what kind of mission they will have," Lakin said. "Because this will just be designated for nonprofit organizations that have a mission statement that's focused on arts, humanities and culture."
Nonprofits that received less than $400,000 in donations in fiscal year 2019 will be eligible for a grant of no less than $5,000; nonprofits whose donations were $400,000 or more in fiscal year 2019 will be eligible for grants up to $20,000.
The city intends to allocate the grants equally among small and large organizations with grant amounts subject to change depending on the number of qualified applicants.
Grant application scoring will be based on several factors, including an organization's ability to show that COVID-19 has caused its revenues to decline at least 20% and that the organization's board has approved a recovery plan.
In keeping with the original intent of the Vision Tulsa arts program, projects submitted for the Vision Arts Resilience and Recovery program will be expected to encourage and expand economic development in the city.
Grant applications will be screened by a nine-member independent review panel comprising three ahha Tulsa appointees, three Arts Alliance Tulsa appointees, City Councilors Lori Decter Wright and Crista Patrick, and a member of the Economic Development Commission.
Once the independent review panel has completed its work, it will send the list of qualified applicants to the Arts Commission. The commission will then send its recommendation to Mayor G.T. Bynum, who will make the final determination.
Tulsa voters approved $2.25 million over 15 years — or $150,000 a year — for arts funding as part of the Vision Tulsa sales tax package. The city began allocating the arts funding in fiscal year 2018, but the funds were never distributed because the application and scoring process was not in place.
The city has $450,000 in collections, $300,000 of which will be used for the Vision Arts Resilience and Recovery program.
Holly Becker, executive director of ahha Tulsa and chairwoman of the city's Arts Commission, said the creation of the grant program was the work of many dedicated city officials.
"A group of leaders across different departments and volunteers as well have come together to put this program together so that they (arts groups) have access to funds in this unprecedented crisis," Becker said, "because we want to retain the vibrancy of our arts community."
When the city begins accepting grant applications, it will do so online at tulsaplanning.org.
---
'Let's Talk' video: Challenges facing local nonprofit groups because of the COVID-19 shutdown.
Kevin Canfield
918-645-5452
Twitter: @aWorldofKC