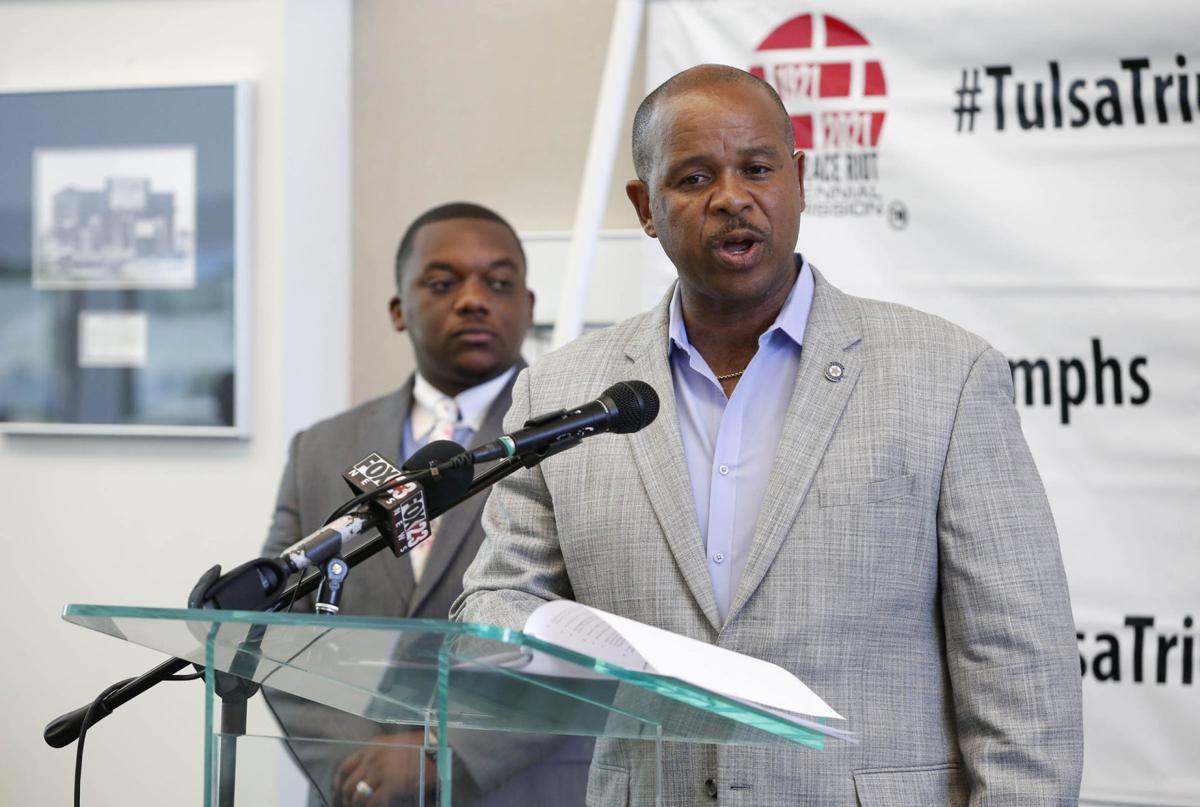 The 1921 Race Riot Centennial Commission is changing its name to the 1921 Race Massacre Centennial Commission.
Set up by state Sen. Kevin Matthews, D-Tulsa, to coordinate activities related to the centennial of the violent outbreak that destroyed most of the city's black Greenwood District, the commission will officially announce the change on Thursday, according to an announcement by Matthews.
Hooker survived the violence as a small child and advocated for calling it a massacre.
Matthews acknowledged that there has been some controversy about what the event should be called. Historically, it's been known mostly as a riot, race war or even uprising, but recently historians and others have been more inclined to describe it as a massacre.
The number of people killed in the attack of May 31-June 1 is unknown, with reports varying from a few dozen to several hundred. Thirty-seven deaths (25 black, 12 white) have been confirmed through death certificates.
"The fact that it was called a riot was one of the reasons given for turning down insurance claims and has been offensive to many in the affected area for 97 years," Matthews said. "After being made aware of the significance of the term, the commission has decided to officially change its name to the 1921 Race Massacre Commission.
"Although the dialogue about the reasons and effects of the terms riot vs. massacre are very important and encouraged, the feelings and interpretation of those who experienced this devastation as well as current area residents and historical scholars have led us to more appropriately change the name to the 1921 Race Massacre Commission."
Be the first to know
Get local news delivered to your inbox!