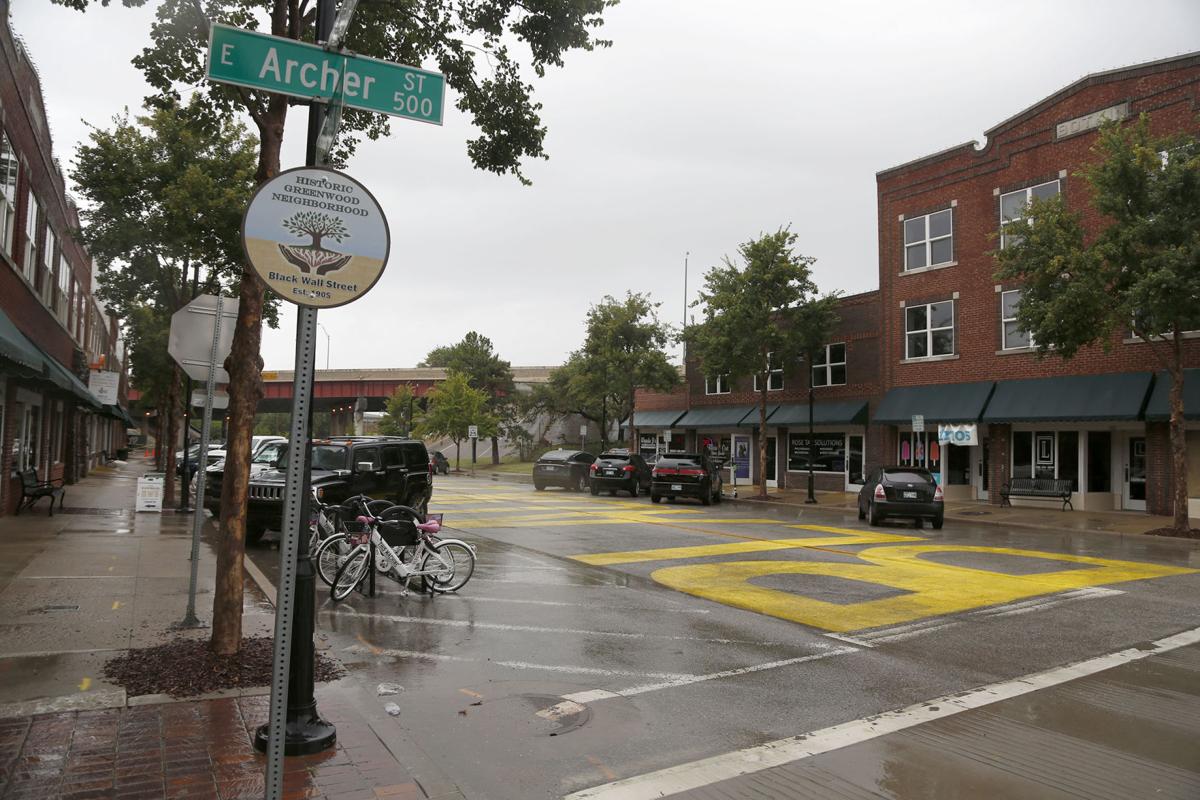 The massive "Black Lives Matter" street sign painted in bright yellow letters on historic Greenwood Avenue is going away.
And there will be no "Back the Blue" street sign, either.
City councilors agreed Wednesday that the legal obstacles and practical implications of allowing such signs would not make good public policy. In fact, councilors were informed, the street signs aren't legal in the city.
Senior Assistant City Attorney Mark Swiney told councilors that although they have the authority to approve temporary street closings for events, "there really isn't anything in our laws that make a street into canvas to convey a message or to essentially make a sign out of a street surface."
City Attorney David O'Meilia said that if councilors allowed one message on a street they would have to allow them all.
"There is a constitutional issue that goes on around this, that if you permit that kind of thing … then you would open any street in your community to any type of message that wasn't pornographic or inciting a riot," O'Meilia said.
Should the city allow the "Black Lives Matter" sign to remain in place, O'Meilia said, it could face arguments in court that the sign had been tacitly approved.
"Some applicant can come in and attempt to make the case the city is permitting that sign there and therefore they can paint whatever they want on the street," he said.
Councilor Connie Dodson said she had no problem with the message behind the "Black Lives Matter" sign.
"But (as) this discussion has shown, it is kind of a slippery slope when it gets into that kind of activity," Dodson said.
Councilor Phil Lakin compared the street sign issue to the one he faced several years ago in establishing a "litter-on-a-stick" ordinance that regulated vertical signs in rights of way. In that instance, Lakin said, the city did not try to distinguish between what signs were good and what signs were not.
"When we went through and created that ordinance, we had to treat every single one of those signs the same, constitutionally and from all different kinds of aspects," he said. "So I think messages on a right of way, … a painting on a street, it should be treated the same; otherwise, we get in a really, really bad position of having to regulate what messages are OK and what messages aren't OK, and I don't want to be in that business."
The Mayor's Office said late Wednesday that it did not have a time or date for when the "Black Lives Matter" would be removed.
Dodson asked the City Attorney's Office to draft an ordinance "that would prohibit this type of free speech on our sidewalks and streets so that it is clear and then we don't have the ambiguity anymore."
A group of activists painted the street sign without the city's permission just before Juneteenth and the arrival of President Donald Trump for a rally at the BOK Center. That prompted a group of local Republicans to seek permission from the city to paint a "Back the Blue" sign on a city street.
It was that request that led councilors back to the "Black Lives Matter" sign on Wednesday.
"Is there a legal route for them to be able to do this?" Councilor Cass Fahler asked on behalf of the applicants.
City Traffic Engineer Kurt Kraft said the city faced a similar situation in 2018 when the Dennis R. Neill Equality Center on Fourth Street wanted to paint crosswalks in the area rainbow colors. But the application was rejected because Federal Highway Administration regulations prohibit decorative crosswalks because it compromises safety.
Kraft said the "Black Lives Matter" presents similar concerns.
"If there is an accident, it opens the city to liability if we consciously violate the rules because it is codified in state and federal law," Kraft said.
Kraft said he was told not to remove the "Black Lives Matter" sign until the City Council could meet with the Mayor's Office to discuss how to move forward.
Mayoral Chief of Staff Jack Blair told councilors the city was "caught in a quandary."
"It's kind of an all-or-nothing question," he said.
If the city made its street surfaces a public forum, it would have to do so for everyone, he said, while at the same not violating FHA regulations.
"That would be a very tough kind of needle to thread to try to come up with something like that," Blair said.
At the end of the meeting, Blair acknowledged that the city had few options and would have to remove the "Black Lives Matter" sign.
"I think I am getting a consensus from this that there is not a desire to kind of overcome the difficulty of trying to kind of thread this needle and develop a permit for this kind of use anywhere — I am not talking about anything specifically — so I think with that kind of general guidance, we have what we need to go ahead and address that," Blair said. "It won't be popular, but I think we have all heard there is just not an alternative from a legal perspective."
Briana Shea helped lead the effort to get the "Black Lives Matter" words painted. She and dozens of volunteers worked overnight to create the 250-foot-long sign.
"I am kind of disappointed that it was left up to a city vote, not a community vote, because it was all based around community and community (donated) dollars, not city dollars," Shea said. "I would have preferred they would have had a town hall meeting and we do a community vote on it, but we didn't get that opportunity."
Shea said she thought the sign brought a lot of healing to the community during the tense days surrounding Trump's visit to Tulsa.
"Having that painted there as Trump flew into Tulsa and he was able to see that, I think it says a lot about Tulsa and our history here and how we are not proud of the history but we wanted to make it known that 99 years later we're still healing from it, and I thought that mural that we did did bring healing," Shea said.
"It didn't solve any problems whatsoever, … but at least we put the time and effort in it to give love back to the community, and that love was felt by the community."
---
Related video: 'Back the Blue' art sought after message painted along Black Wall Street
---
Gallery: Black Lives Matter painted overnight in Tulsa's Greenwood District
Gallery: 'Black Lives Matter' painted overnight on street in Tulsa's Greenwood District
Black Lives Matter sign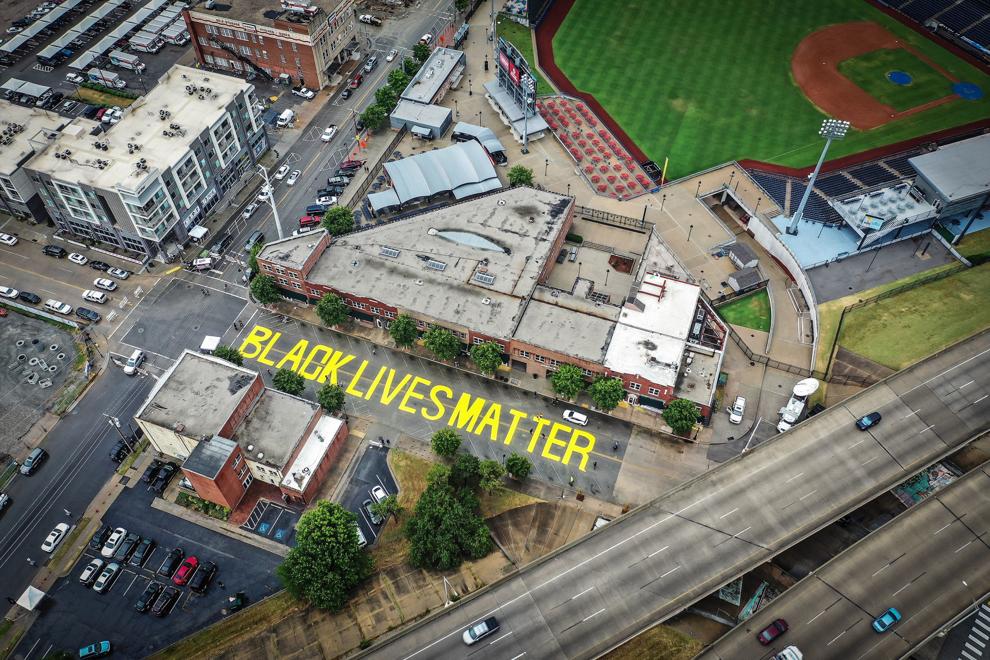 'Black Lives Matter' painted in Greenwood District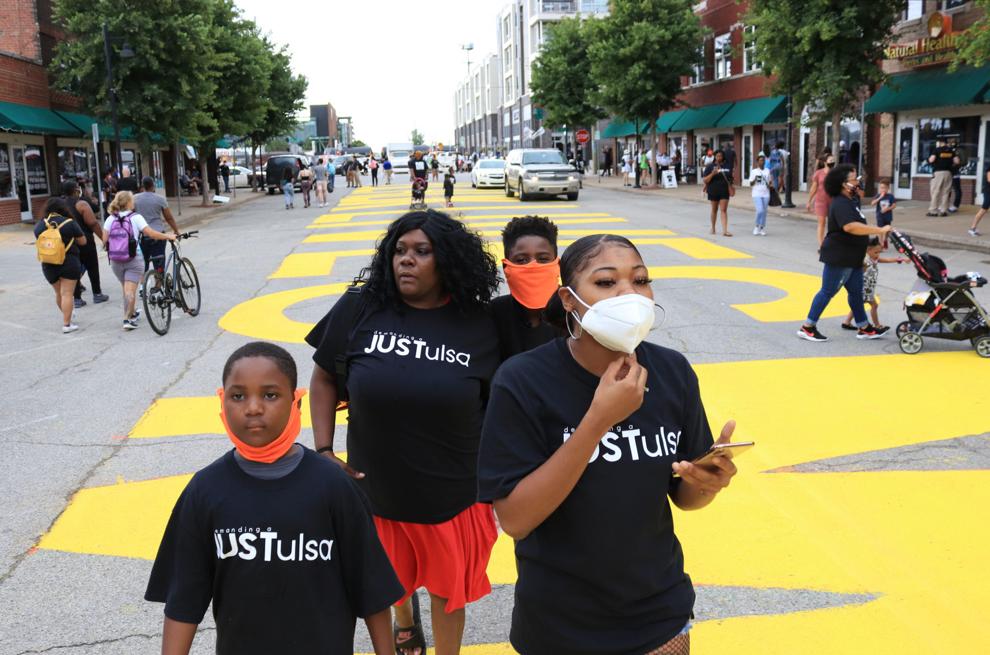 'Black Lives Matter' painted in Greenwood District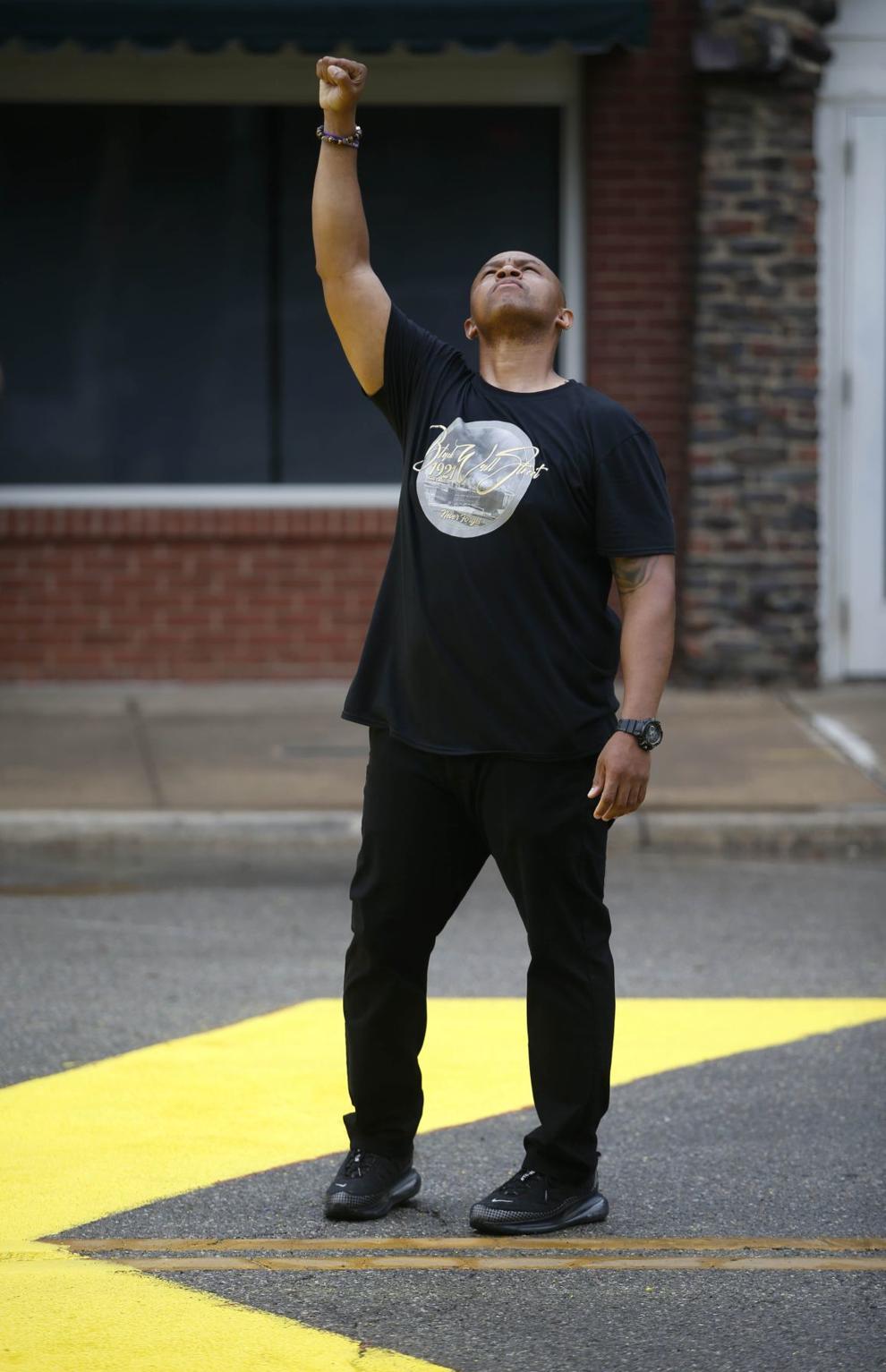 'Black Lives Matter' painted in Greenwood District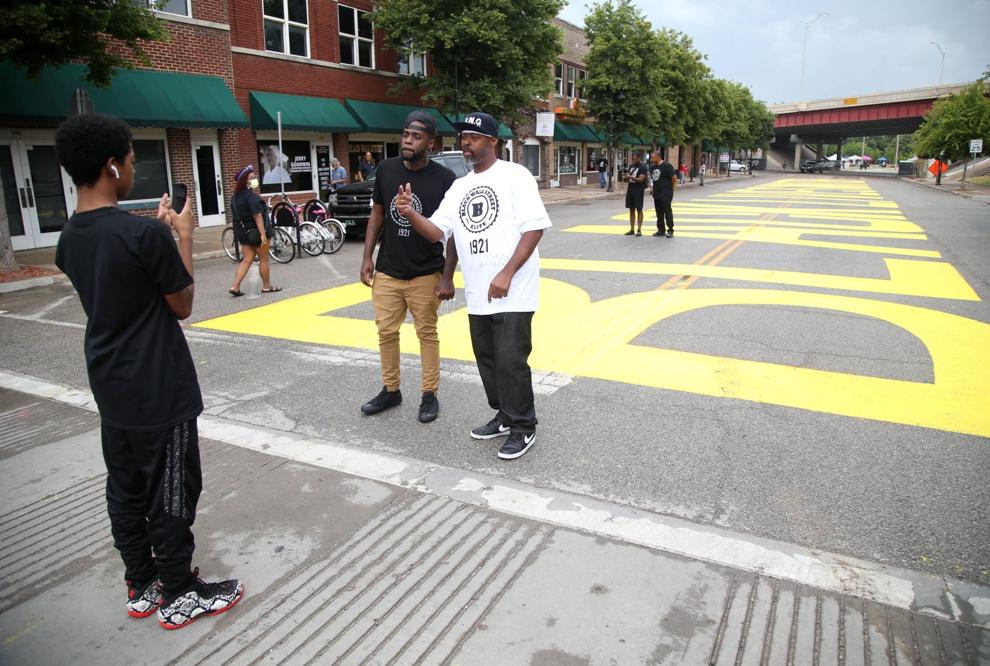 Juneteenth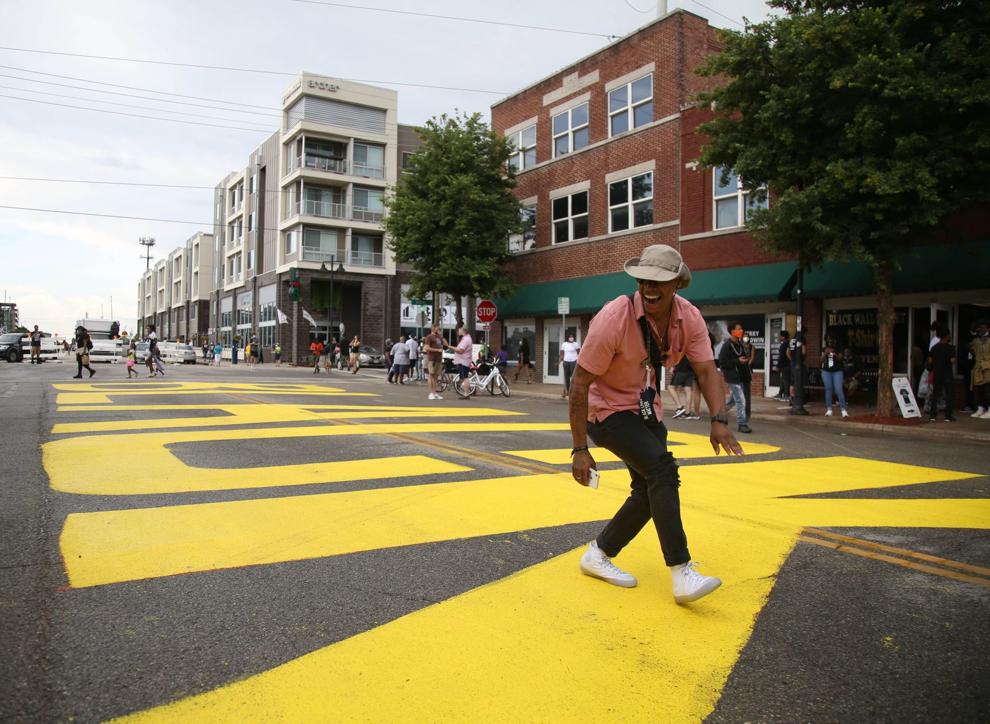 'Black Lives Matter' painted in Greenwood District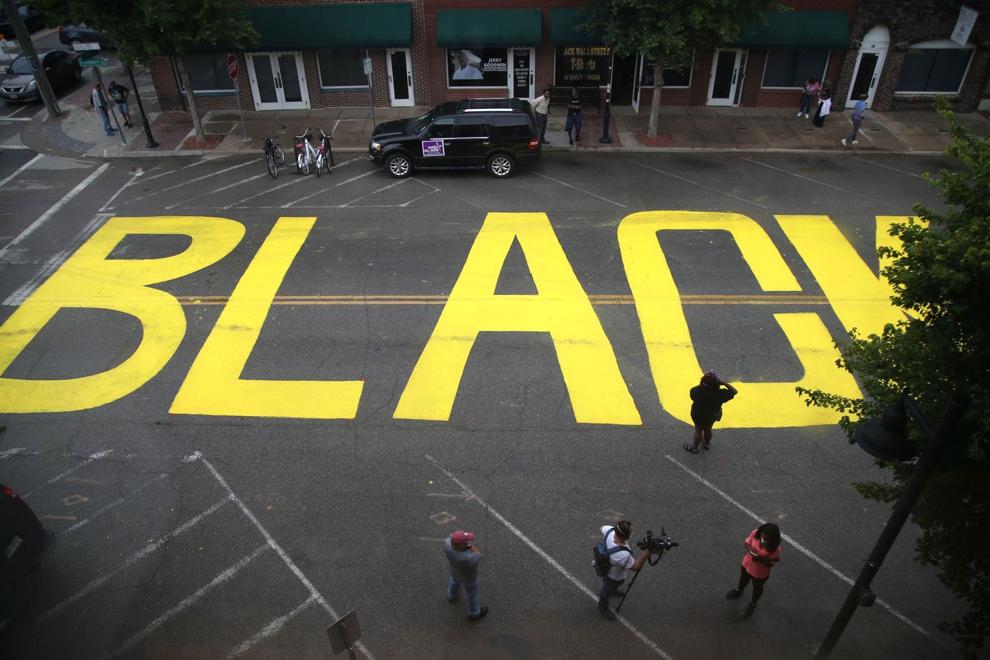 'Black Lives Matter' painted in Greenwood District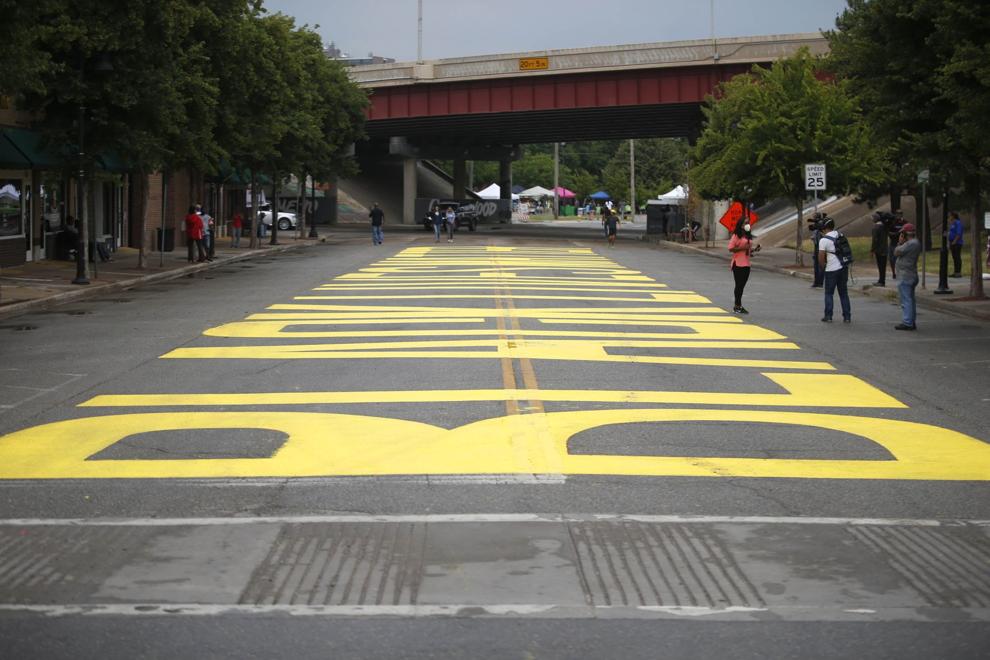 'Black Lives Matter' painted in Greenwood District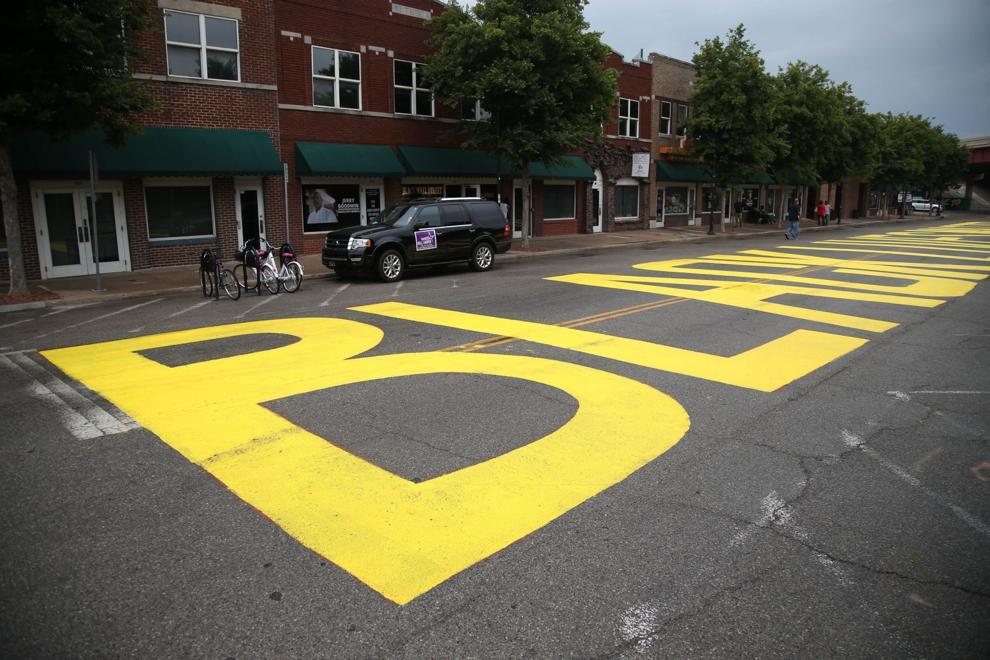 'Black Lives Matter' painted in Greenwood District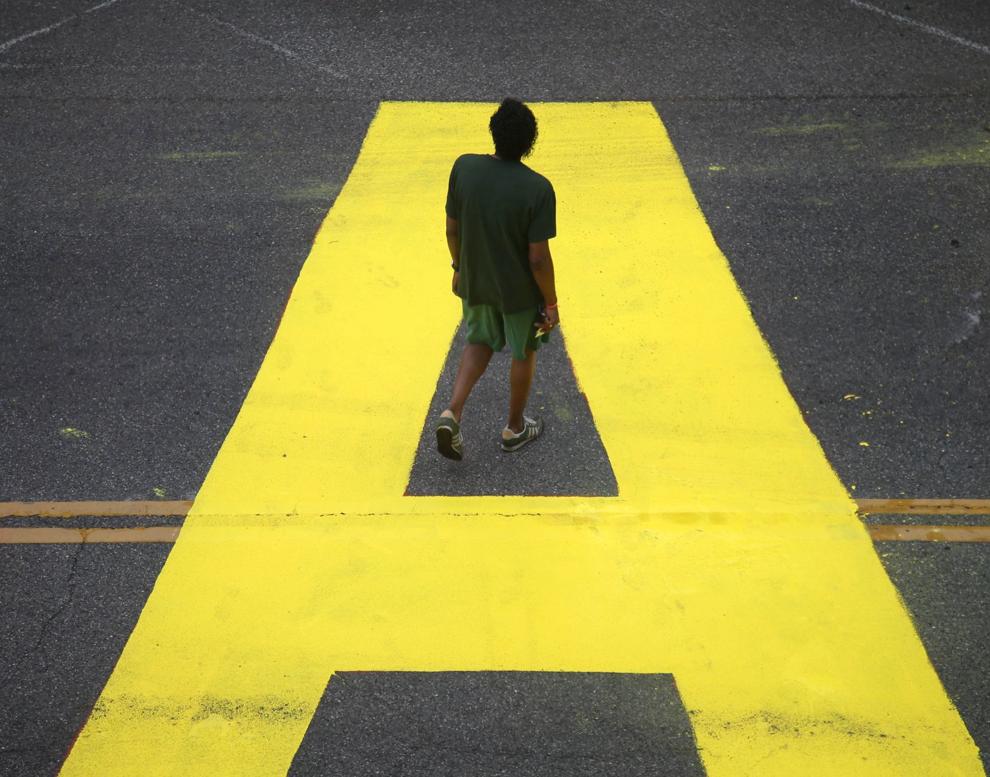 'Black Lives Matter' painted in Greenwood District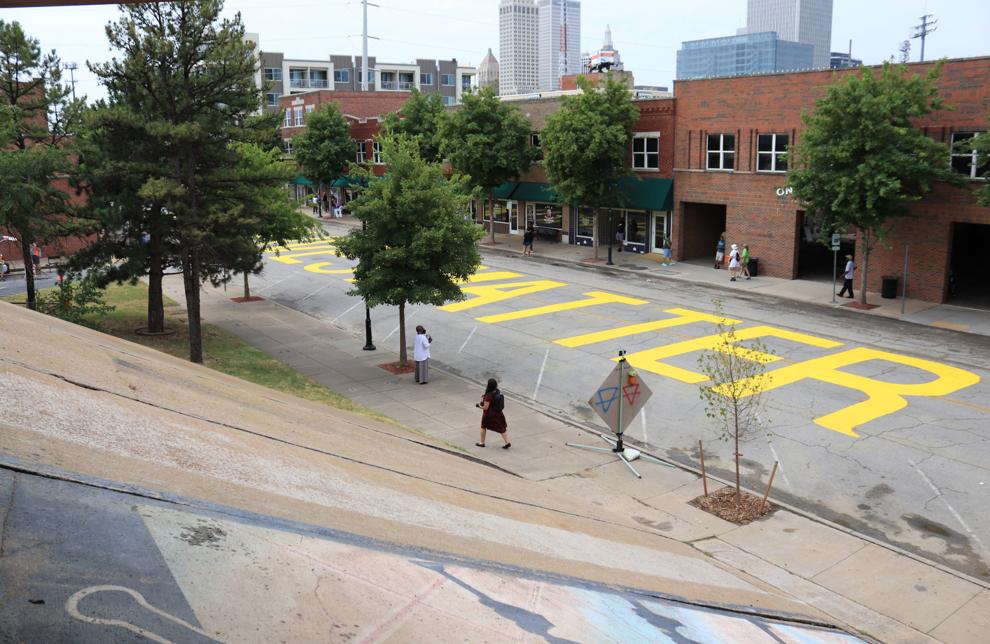 'Black Lives Matter' painted in Greenwood District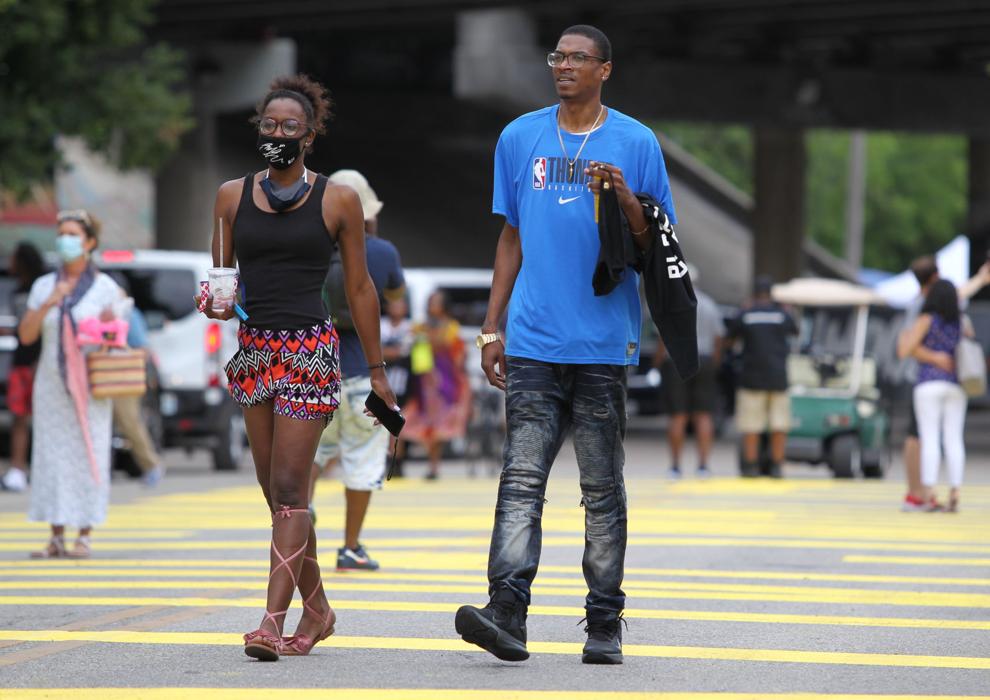 Juneteenth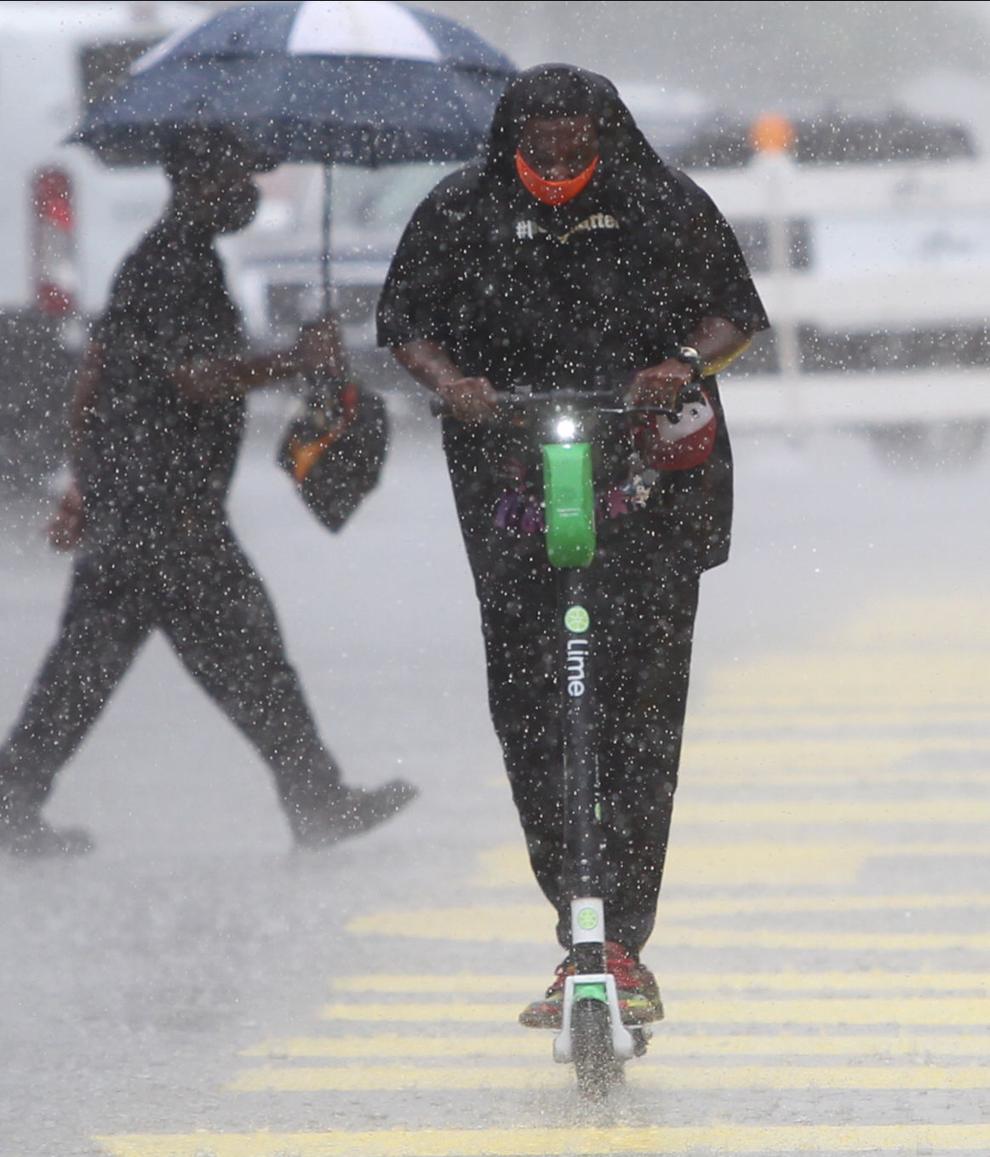 Juneteenth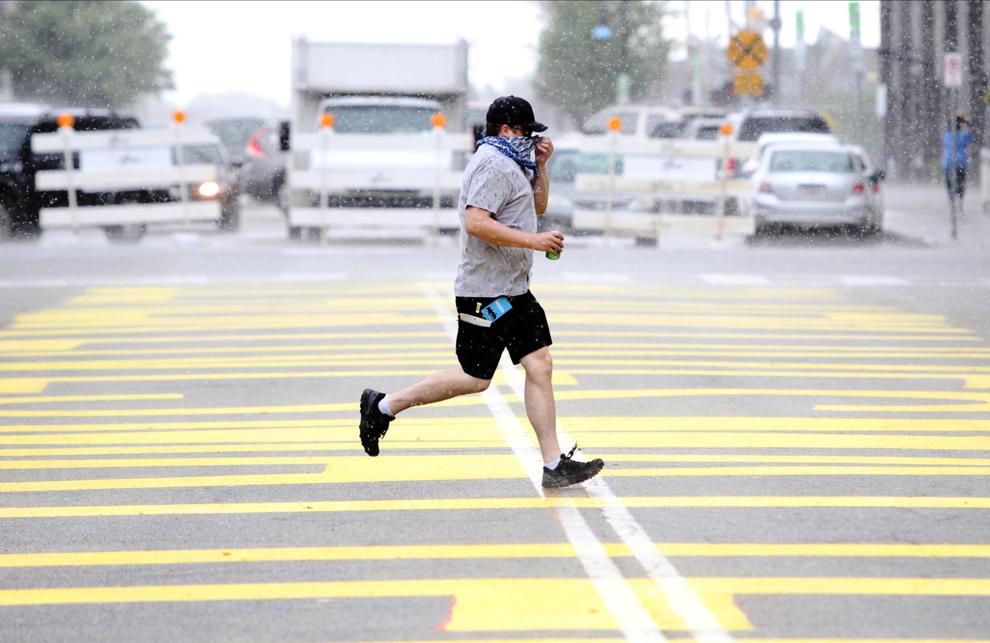 Black Lives Matter sign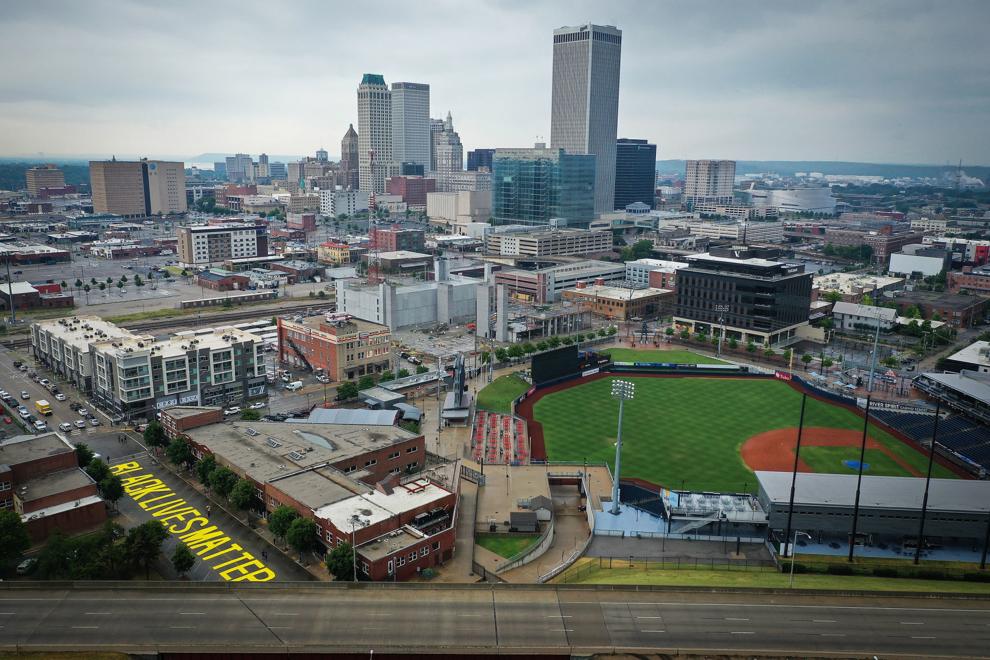 Black Lives Matter sign
HIDE VERTICAL GALLERY ASSET TITLES
Kevin Canfield
918-645-5452
Twitter: @aWorldofKC