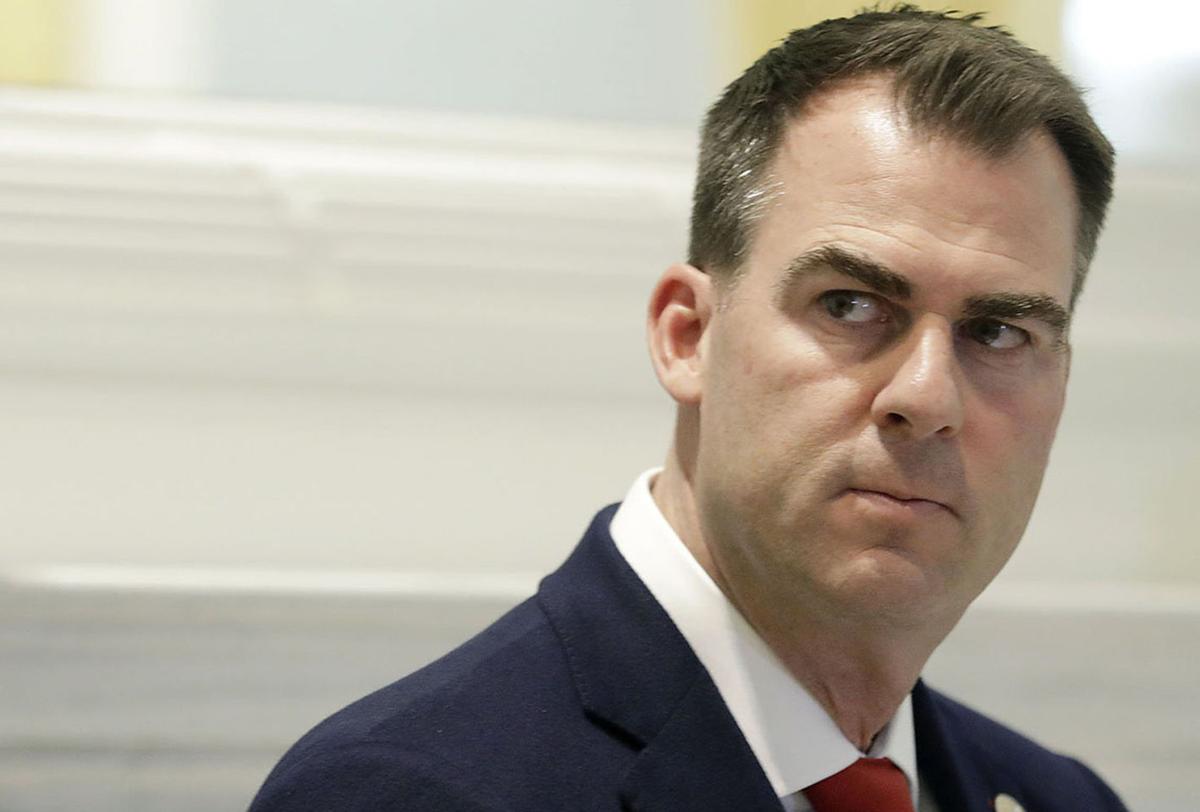 OKLAHOMA CITY — Gov. Kevin Stitt declared a health emergency on Thursday and called lawmakers into a special session starting Monday.
In an executive order, he said the purpose of the session is to concur with or terminate his declaration of a health emergency.
Lawmakers and staff have been working remotely since March 17, when a staffer tested positive for COVID-19.
State officials are expected to meet Monday to declare a revenue failure and tap a portion of the state's Rainy Day Fund for the fiscal year 2020 budget.
The Rainy Day Fund has about $806 million in it.
Revenue has been decreasing due to low oil prices. Other factors, such as unemployment due to COVID-19 and pushing the date for tax payments to July, have also contributed.
In his executive order, Stitt declared a health emergency in all 77 counties for the next 30 days.
The move gives him greater powers to waive statutory or regulatory requirements, as well as the ability to coordinate a response among city and county health departments.
Stitt designated Health Commissioner Gary Cox as the primary public health authority responding to the emergency.
"Now is the time to align all public health entities in the state as we work together to prepare for a surge in demand on our hospitals," Stitt said. "This will allow us to coordinate resources and ensure all Oklahomans have the best access to the medical care they need."
The declaration gives Stitt the power to allow health care professionals who left the workforce to quickly rejoin and protect first responders by helping them manage their personal protective equipment.
By loosening restrictions, first responders will be able to know if the home they are dispatched to has a resident who is COVID-19 positive.
"It is so important our first responders can protect themselves if they are entering a home with a COVID-19 patient," Stitt said. "Notifying them ahead of their arrival allows them to use their PPE more efficiently."
Meanwhile, House Speaker Charles McCall, R-Atoka, said lawmakers will meet in special session to affirm Stitt's emergency health declaration request and meet in regular session to access the Rainy Day Fund.
"Extraordinary precautions will be taken to ensure health and safety within the Capitol during these necessary proceedings," McCall said.
Lawmakers last month limited access to the Capitol to elected officials, essential staff, the press, invited state officials and construction personnel.
Members will listen to proceedings in their office and be brought into floor and committee proceedings in small groups to comply with orders limiting gatherings of 10 or more.
Members will be denied access to the Capitol if they meet certain conditions, such as testing positive for COVID-19 or having its symptoms. They will be allowed to vote by proxy under House rules.
House members and staff will have their temperatures taken prior to gaining access. No one with a temperature above 100.4 degrees Fahrenheit will admitted.
Senate Pro Tem Greg Treat, R-Oklahoma City, also said senators will be taking precautions.
Treat said it could take one or four days next week to deal with the revenue failure. Lawmakers will have to return to the Capitol at a later date to hammer out a fiscal year 2021 budget, he said.
As of Thursday morning, 879 confirmed cases of COVID-19 have been reported by Oklahoma officials, and a total of 34 deaths.
---
View interactive graphic showing Oklahoma COVID-19 cases by county, age group
Death toll passes 50,000: How is the world handling the coronavirus pandemic?
Barbara Hoberock
405-528-2465
barbara.hoberock
@tulsaworld.com
Twitter: @bhoberock
Concerned about COVID-19?
Sign up now to get the most recent coronavirus headlines and other important local and national news sent to your email inbox daily.