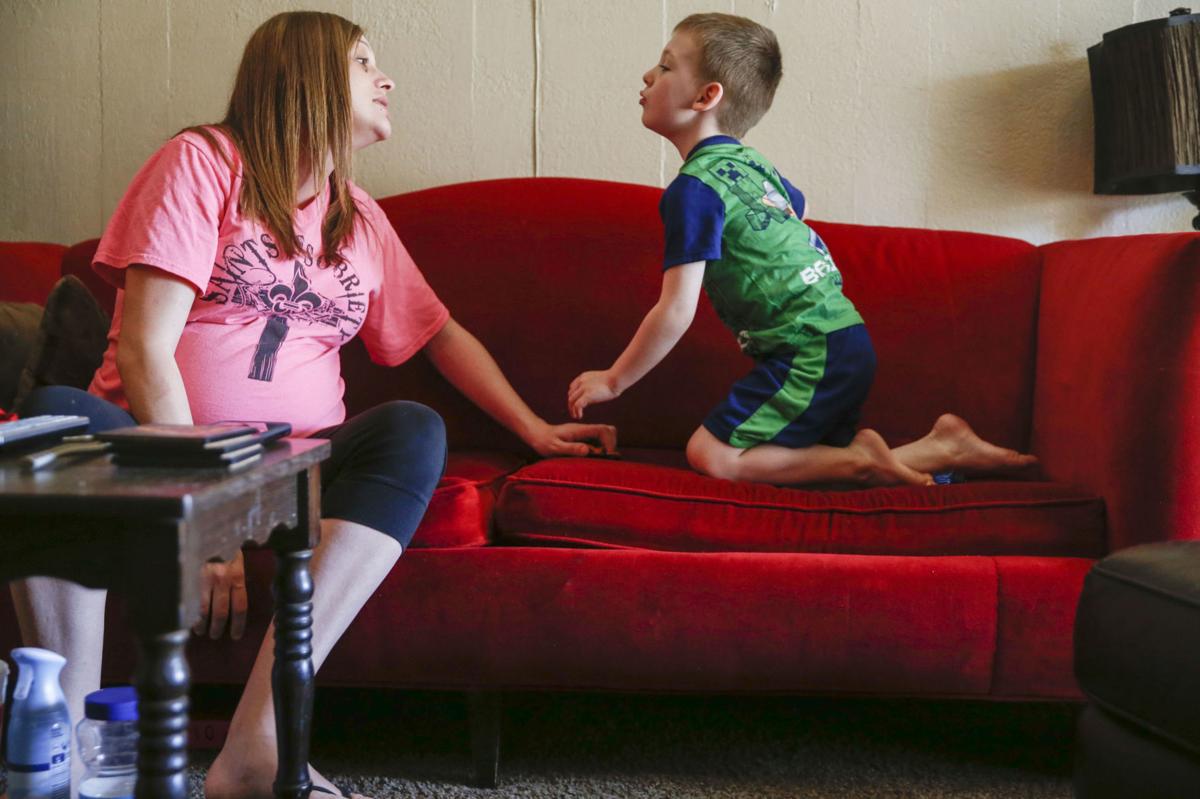 Last year, Dr. Kim Coon at the University of Oklahoma-Tulsa said something that stuck with me: The ACEs will get you, one way or another.
For survivors of childhood trauma, overcoming tragedies has always been measured by professional or personal achievements.
Americans love the Horatio Alger stories of people pulling themselves up by their own bootstraps; people who had chaotic childhoods but ended up with college degrees, careers and healthy relationships.
The Adverse Childhood Experience measure shows that to be a statistical myth. No one can do it alone; traumatic and destructive behavior can become generational and even successful people will often show signs of struggle somewhere in their lives.
A high score doesn't doom anyone. But the more people who understand its impact, the more societal problems can be untangled leading to the healing of families and individuals.
Oklahoma ranks in the top five of nearly all the categories used to determine an ACE score. The state ranks No. 1 in the percentage of children with high scores.
This explains why Oklahoma is the way it is.
To be a top 10 state, Oklahoma must bring down childhood trauma. The state must be wholly invested in intervention and prevention to break the cycle of ACEs.
The research tool of 10 questions was developed in 1998 by the Division of Violence Prevention at the Centers for Disease Control and Prevention in partnership with Kaiser Permanente. A study was conducted between 1995 and 1997 with more than 17,000 participants.
An ingenious feature of the score is its ability to bring all these different measures of well-being into a single data point.
It's an example of how nothing exists in a silo even though that's how public policy tends to be made.
Felliti told the crowd the project was inspired by his observation that successful people in his weight-loss program were dropping out. The common thread was multiple traumas in childhood, particularly sexual abuse.
Eating had become a coping mechanism, leading to disorders. The same could be found in other habits like smoking, drinking or promiscuity.
"It is easy to blow them off as bad habits, destructive behaviors or addictive personalities," Felliti said at that time. "It is comfortable to hide the functionality of those aspects. What needs attention is what is the function of those, and what makes it hard to give them up?"
Since then, Tulsa nonprofits such as Youth Services, Mental Health Association Oklahoma, Women in Recovery and Family & Children's Services incorporate ACEs into their approaches.
Several Oklahoma school districts and the University of Tulsa have put trauma-informed protocols into place. The Oklahoma Department of Education has gotten behind this movement.
The Legislature is in year one of a three-year study on trauma-informed care, and some police departments and courts are changing their policies to reflect ACEs information.
While much is known about ACEs, much is left to understand. That's why continuing research is critical.
Locally, ACEs is being studied at institutions such as the Center for Integrative Research on Childhood Adversity, Laureate Institute for Brain Research, OU-Tulsa and Oklahoma State University's Tulsa campus.
Coon is part of one of these research teams as the director of psychotherapy education in the OU Department of Psychiatry. OU-Tulsa has a group of practitioners in medicine and social work developing ACEs training and curriculum.
Their work has been implemented into the school's medical and social work simulation program for students and the community's family practice clinics.
The OU-Tulsa health care professionals are discovering ACEs can help them solve mysterious and frustrating cases in adult patients.
People do not always recognize how trauma in their early years plays out in their lives.
So, when a healthy woman suddenly developed inflammatory arthritis and heart disease with no family history of those disorders, ACEs-informed providers thought to ask about her childhood.
Another adult was showing chronic disease symptoms, though every test came back negative. A well-educated woman in a healthy marriage could not bring down her blood pressure.
In those cases, patients experienced either ongoing or single traumatic events as children. None made the link from those experiences to their current health problems.
That's what Coon meant when she said ACEs would show up somewhere. The affect is not always psychological, showing mental health needs like depression or anxiety.
It could be hardwired in biologically, presenting as physical health problems like hormonal shifts, blood pressure problems or weight issues.
This means not everyone requires therapy. The OU-Tulsa team found that in many cases, patients just knowing their ACE score led to more thoughtful conversations and different treatment options.
More than a decade ago, Felliti told Tulsans what needed to be done with the ACE findings.
Much of them are institutional changes already underway such as updating health care forms to include background information and arming schools with trauma-informed resources.
In the end, there is hope.
Children can grow up to break the cycle of poverty, crime and violence. Adults can bounce back and deal with what they repressed.
"Resiliency is not innate," Felliti said in 2007. "It is created by good life experiences by another person who cares, even if that person is peripheral."
Ginnie Graham 918-581-8376
Twitter: @GinnieGraham
Get local news delivered to your inbox!
Subscribe to our Daily Headlines newsletter.