Gathering Place has been voted this year's Best City Park in the country in a readers' choice competition sponsored by the national media company USA Today.
The announcement comes two years after the park won the news outlet's 10 Best Readers' Choice Award for Best New Attraction.
"I think what the pandemic has shown is that the team in place at Gathering Place is what makes it world class," said Mayor G.T. Bynum. "The facility is amazing and one of a kind, but the programming the team continues to put together — always seeking ways to make the park inviting and accessible to all Tulsans — in the midst of a global pandemic has been extraordinary."
Gathering Place beat out other parks from across the country to win the award, including Balboa Park in San Diego, Boston Common in Massachusetts and Herrman Park in Houston.
The nominated parks were selected by tourism and park experts, including USA Today's 10Best.com editors. The competition was open to the public for four weeks, with voters limited to casting one vote per nominee per category daily.
Gathering Place Executive Director Tony Moore said the park continued to draw big crowds even last year, when it closed for several months because of the pandemic and had to limit hours and access to certain areas.
"We did 2.2 million (visitors) in a COVID year," Moore said.
Phase one of Gathering Place opened in September 2018. The 66.5-acre park stretches along both sides of Riverside Drive for more than a mile, offering a mix of eye-popping and challenging attractions for children of all ages, a pond for kayaking and canoeing, basketball courts, a skate park, a lodge, a boathouse and other amenities.
"Anyone building a new park right now they are certainly coming to the Gathering Place to look and see what we did," Moore said. "Fun is clearly integrated in our DNA, but we've also not neglected the social and the educational" aspects.
Lt. Gov. Matt Pinnell calls the park a show-stopping recruitment tool.
"For us to rebrand the state of Oklahoma the right way, to get away from this Dust Bowl brand, and to become a globally recognized brand, the Gathering Place has to play a central role in that," Pinnell said. "The Oklahoma City Thunder and the Gathering Place have to be in the middle of a lot of the rebranding efforts that we are making to the state."
In addition to the two USA Today awards, Gathering Place has won eight national and international awards.
Gathering Place represents the largest private gift to a public park in U.S. history. Donated to the River Parks Authority by the George Kaiser Family Foundation, which gave $200 million (including $50 million in land), it has received $200 million in pledges from corporate and community philanthropists. The city contributed $65 million in park infrastructure and improvements to Riverside Drive.
The other city parks nominated for the USA Today award were Bidwell Park, Chico, California; City Park, New Orleans; Domino Park, NYC; Fairmount Park, Philadelphia; Falls Park, Sioux Falls, South Dakota; Forest Park, Portland, Oregon; Forest Park, St. Louis, Missouri; Gas Works Park, Seattle; Klyde Warren Park, Dallas; Mission Dolores Park, San Francisco; Patterson Park, Baltimore; Rock Creek Park, Washington, D.C.; Scioto Audubon, Columbus, Ohio; White River State Park, Indianapolis; and Zilker Park, Austin.
---
August 2018: A walking tour of the Gathering Place with George Kaiser
Photos: Gathering Place playground among 'world's greatest' as named by National Geographic
Photos: Gathering Place playground among 'world's greatest' as named by National Geographic
Gathering Place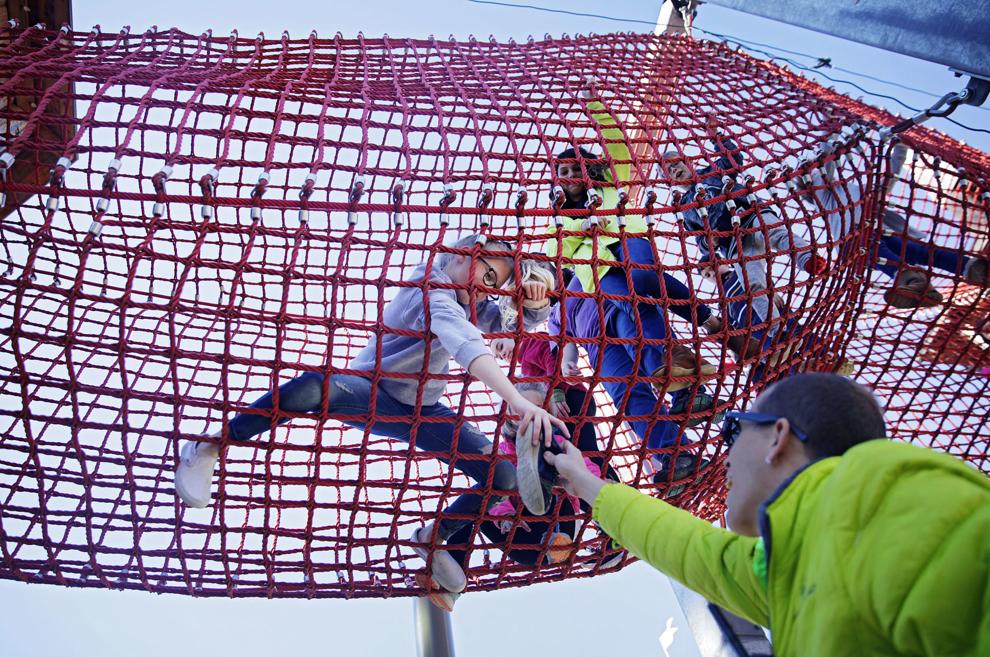 Gathering Place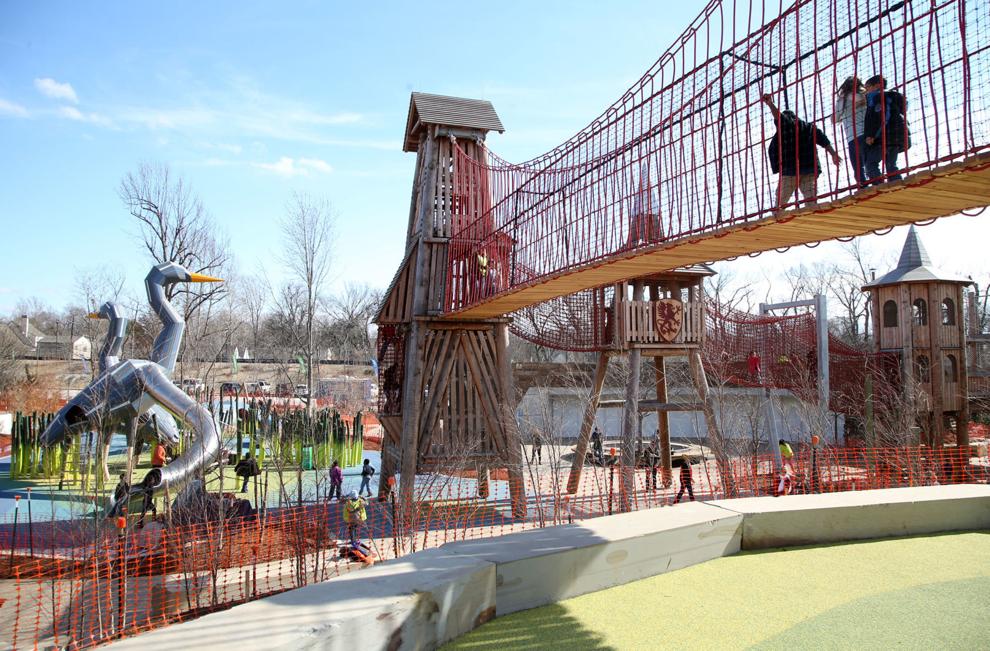 Gathering Place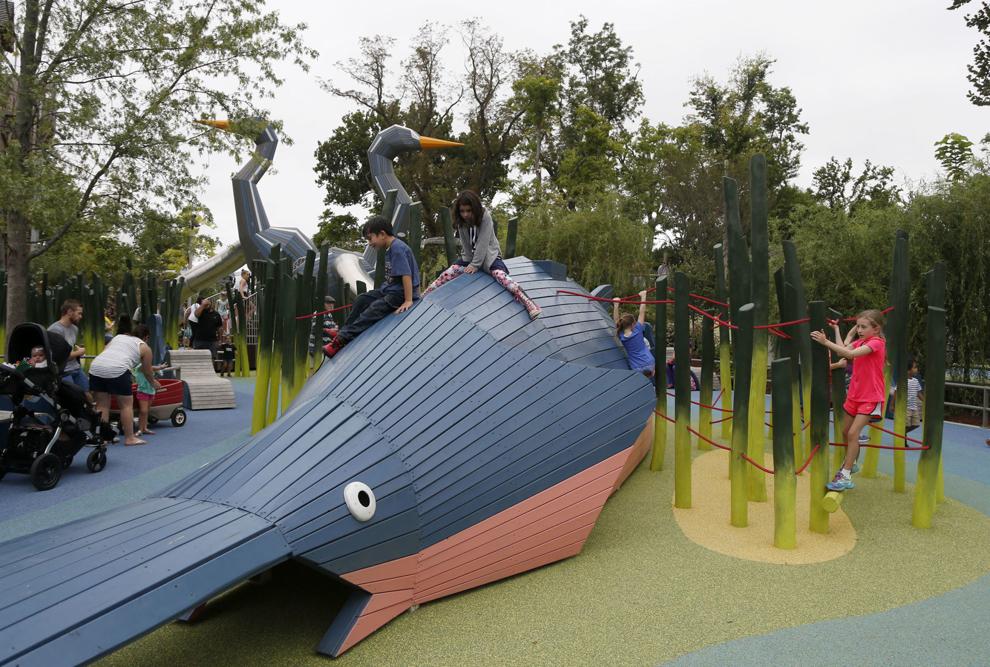 Gathering Place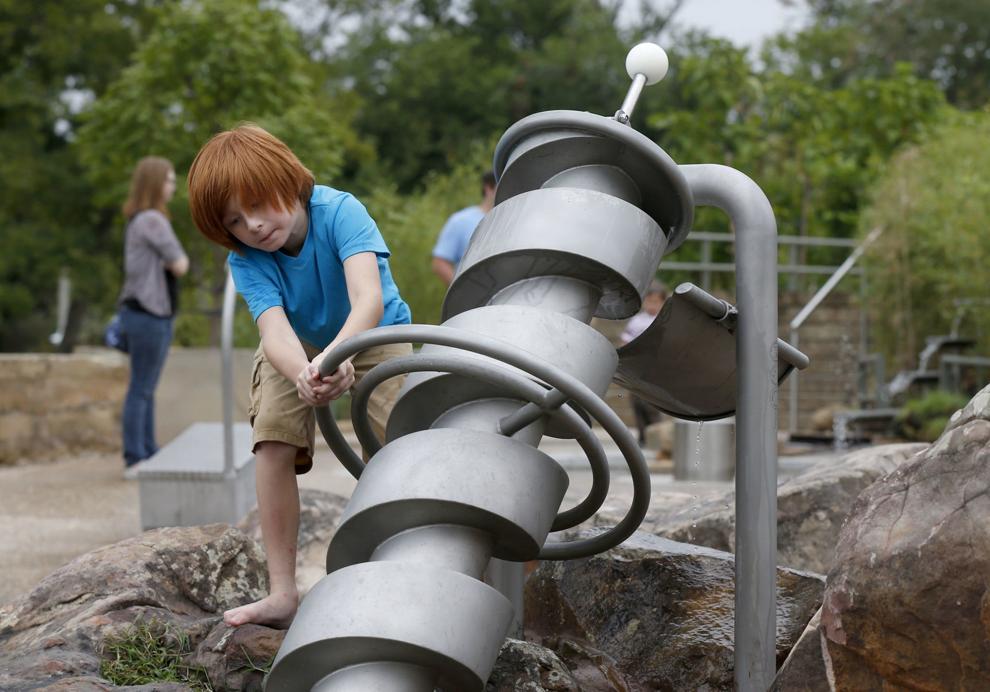 Gathering Place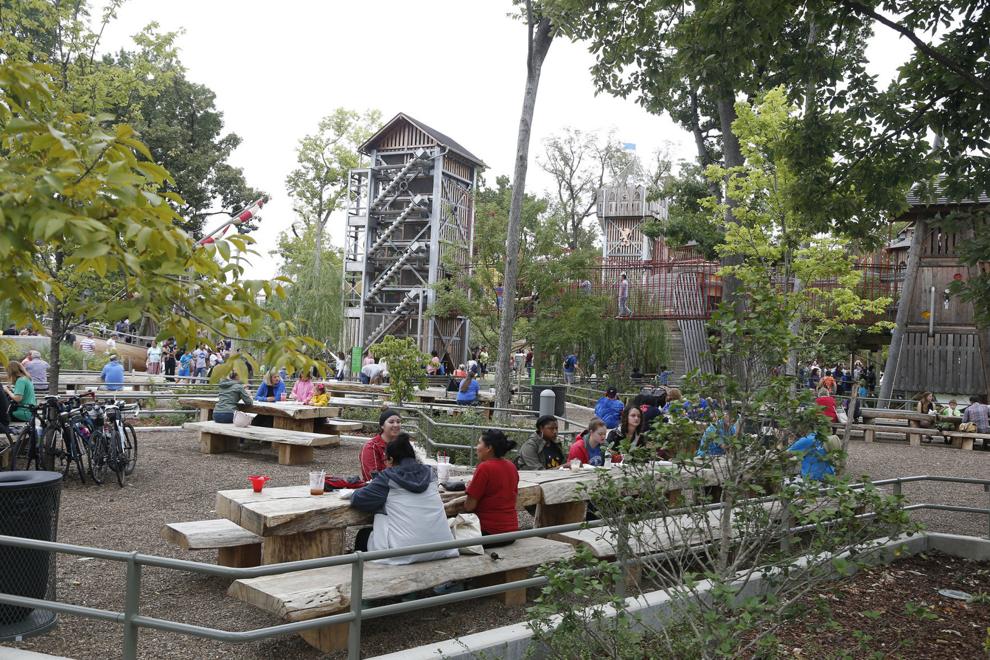 Gathering Place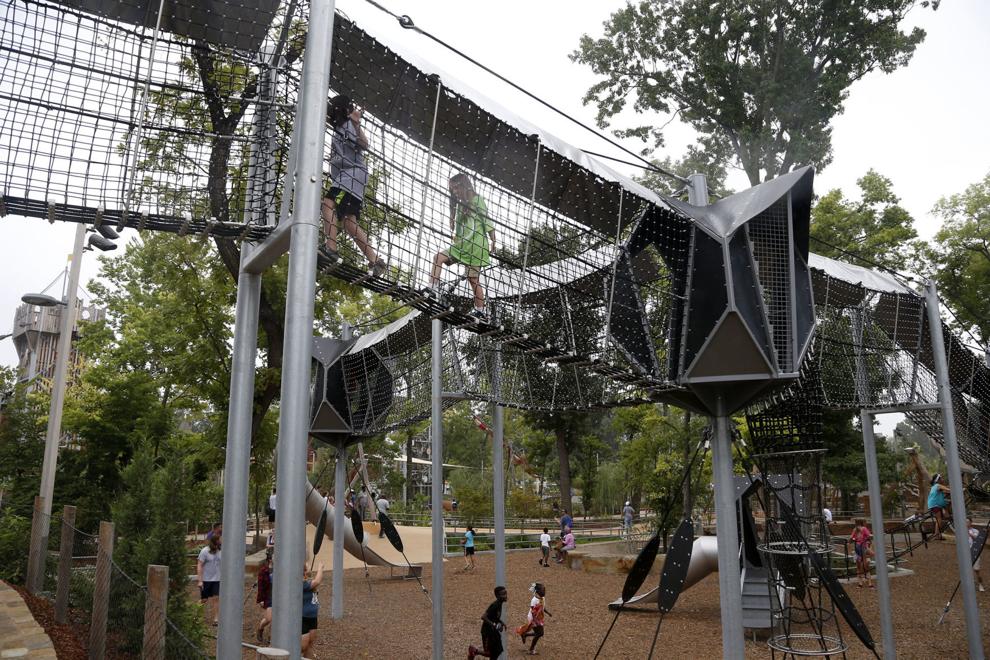 Gathering Place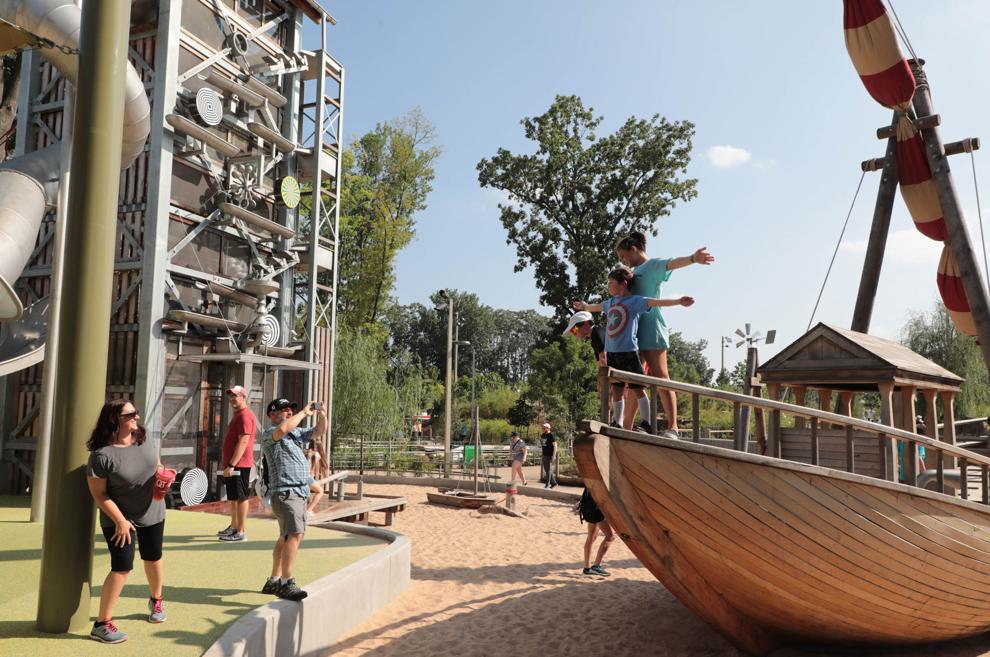 Gathering Place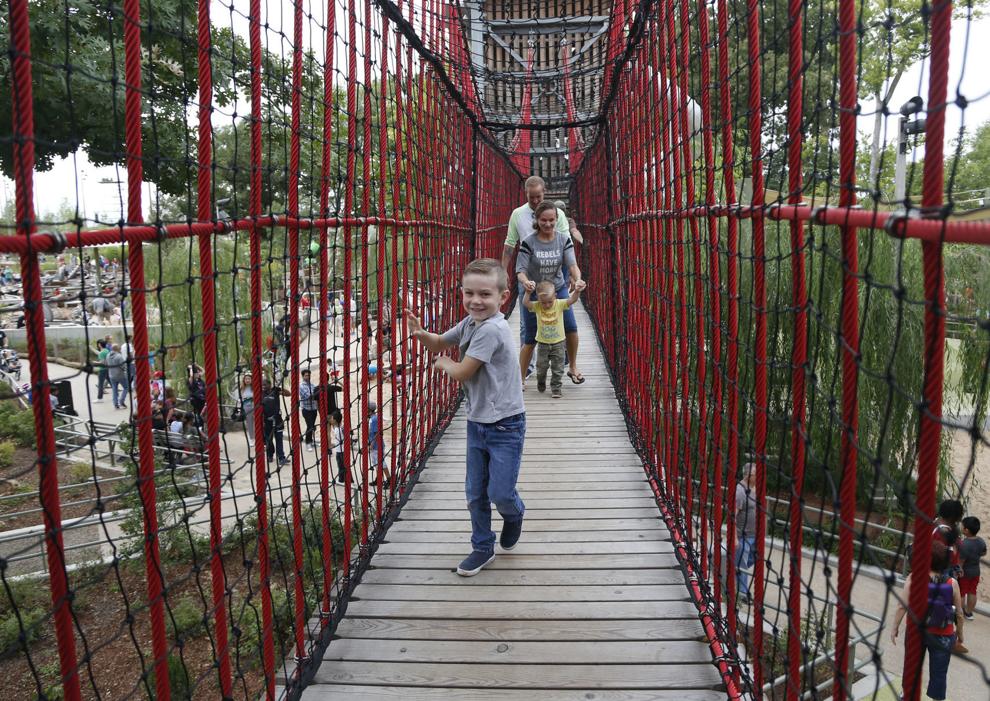 Gathering Place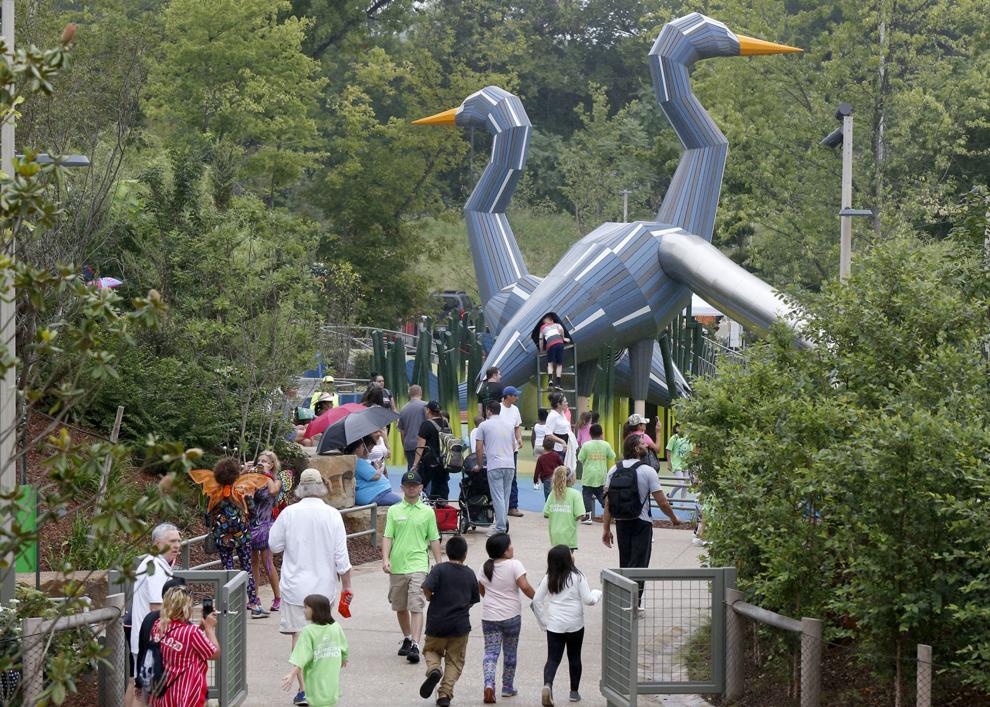 Gathering Place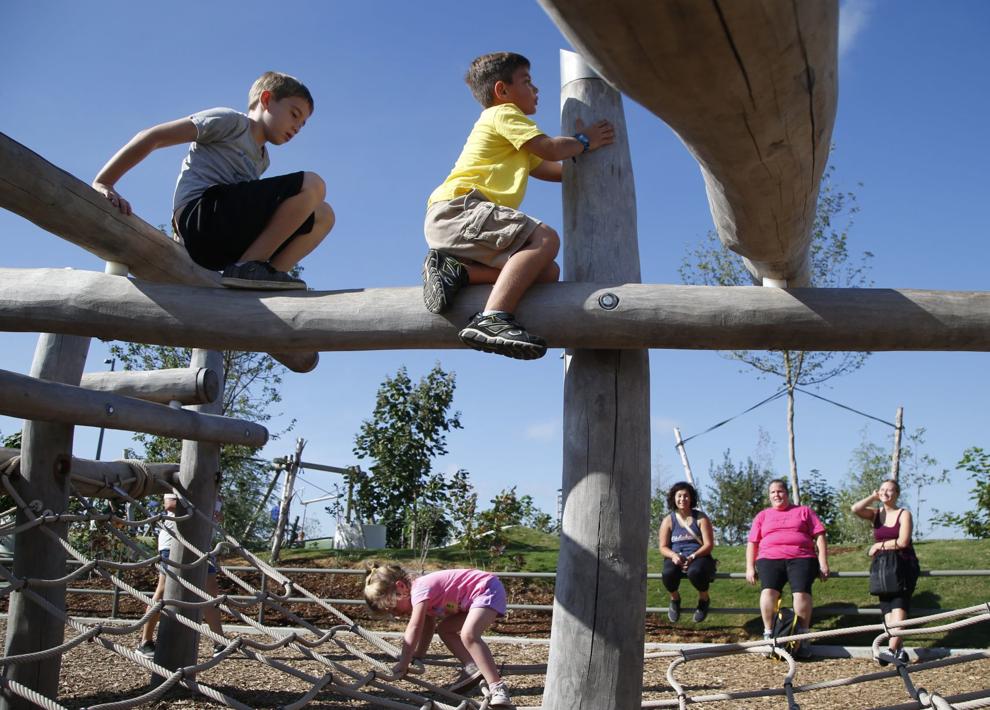 Gathering Place
Gathering Place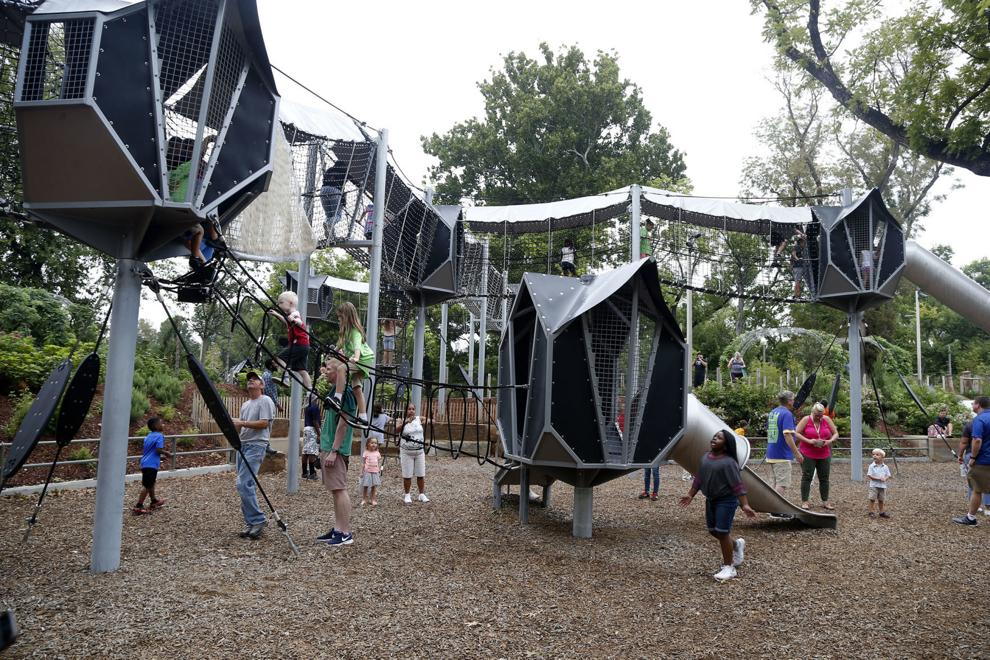 Gathering Place
Gathering Place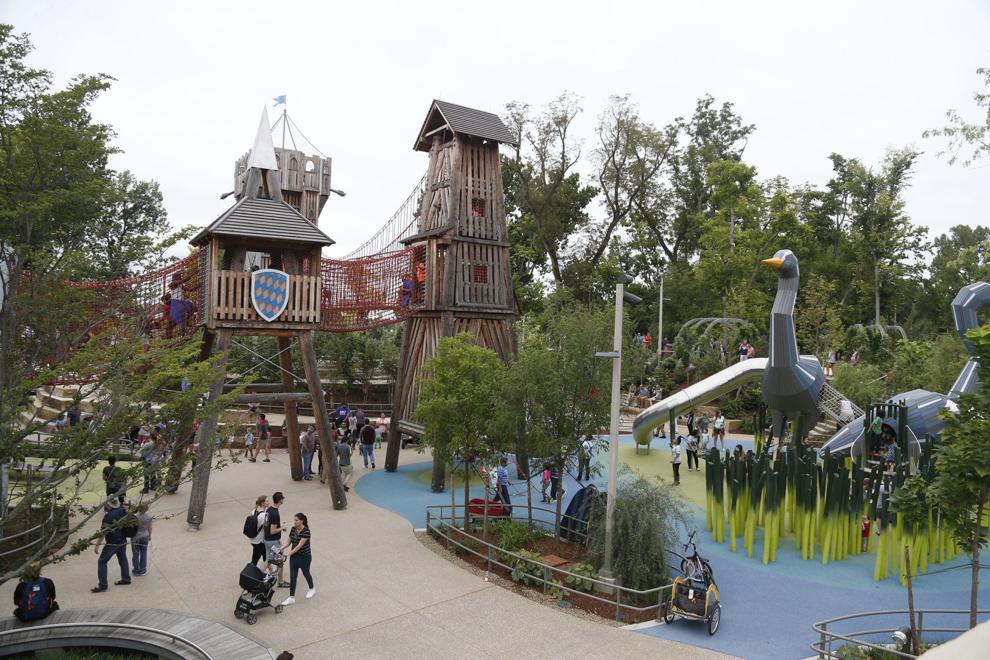 Gathering Place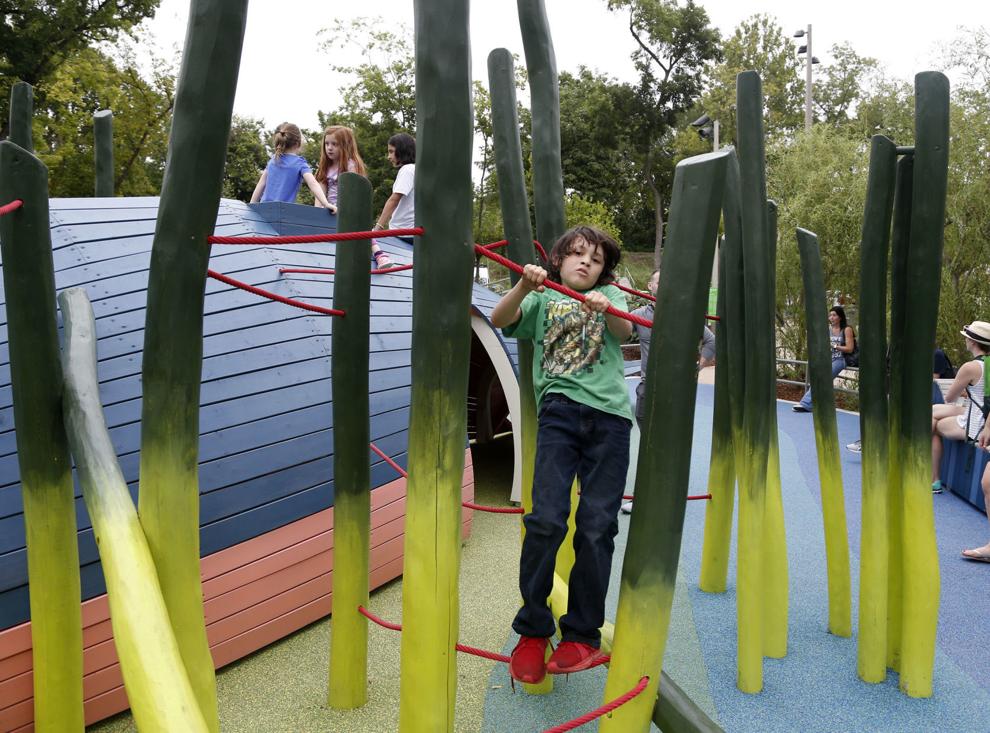 Gathering Place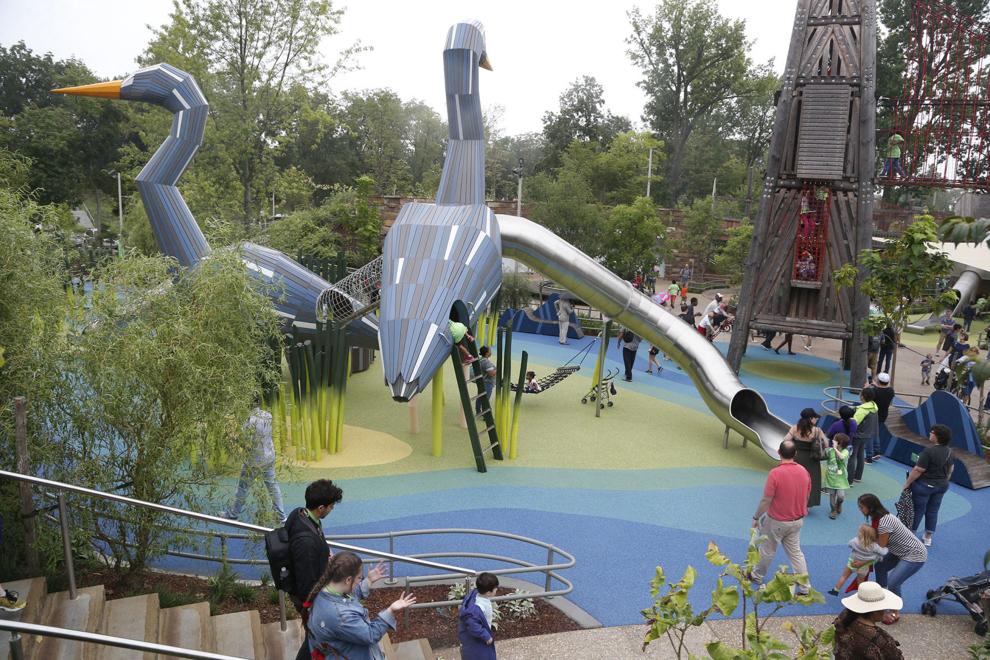 12 months for just $29.99

HIDE VERTICAL GALLERY ASSET TITLES