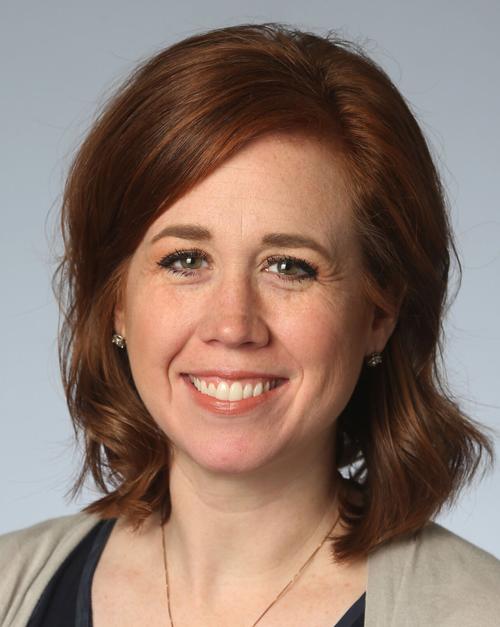 OKLAHOMA CITY — A former top aide to Gov. Kevin Stitt received two contracts with state entities that he approved for millions of dollars in COVID-19 relief funds.
Donelle Harder, 34, served as Stitt's campaign manager and senior adviser before leaving her $140,600-a-year state job in February.
In March, she was hired under a contract with the Oklahoma State Department of Health, where she was paid $27,500 for communications support for the agency during the pandemic. That contract ended June 30.
On June 1, she signed a contract with the Office of Management and Enterprise Services for up to $130,000 a year for 28 hours a week for work and being on call. It was paid for with dollars from the Coronavirus Relief Fund authorized under the Coronavirus Aid, Relief and Economic Security Act, called CARES.
Her duties included "providing strategic consultation for stakeholders on CARES Act public policy and external facing factors on the management and distribution of funds."
Harder recently ended that contract, saying her new company, Pliris Strategies, was pursuing private contracts.
Harder served on the CARES Forward Finance team that oversees the deployment of $1.2 billion in federal coronavirus relief funds.
State Chief Operating Officer John Budd said Pliris worked on a website and other communications and had no involvement in recommending or processing projects prior to approval.
In addition to those dollars, Stitt has doled out millions through another federal COVID-19 relief fund, called the Governor's Emergency Education Relief program, or GEER.
The nearly $40 million in federal GEER funds are separate from the Coronavirus Relief Fund, but were authorized under the CARES Act.
On June 9, Tri County Tech in Bartlesville signed a contract with Harder and Pliris Strategies for $2,500 a month from July 1, 2020, through June 30, 2021.
The school's general fund is being used to pay for the contract, said Lindel Fields, Tri County Tech superintendent and CEO.
The school in the past has had public relations contracts, he said.
On July 10, Stitt announced a $1 million grant from GEER funds to Tri County Tech to launch Skills to Rebuild to provide free training for those who complete an accelerated program.
On July 17, Stitt announced $12 million in GEER funds would go toward Learn Anywhere OK for virtual education options to public school districts.
The Oklahoma Statewide Virtual Charter School Board would administer the program, said a spokeswoman for the board.
The agency did not receive GEER funds for administration and was not using it for public relations work, said a board spokeswoman.
On July 27, Harder signed a contract with the Oklahoma Statewide Virtual Charter School Board for $7,500 a month from Aug. 1 through May 31, 2021.
Former Education Secretary Michael Rogers presented the GEER funding ideas to Stitt for approval, said Charlie Hannema, a Stitt spokesman.
In the past, the board has contracted for public relations services.
On Aug. 31, Harder told state officials that her company was ending its contract with OMES and the Oklahoma State Department of Health effective Sept. 11.
"Pliris Strategies will soon be taking on an expanded role for a private sector client, which led to the need to make this transition," Harder said in an email to state leaders, which she provided to the Tulsa World.
Harder also serves on the Governor's Solution Task Force to respond to the pandemic.
---
COVID-19 basics everyone needs to know as the pandemic continues
Get local news delivered to your inbox!
Subscribe to our Daily Headlines newsletter.