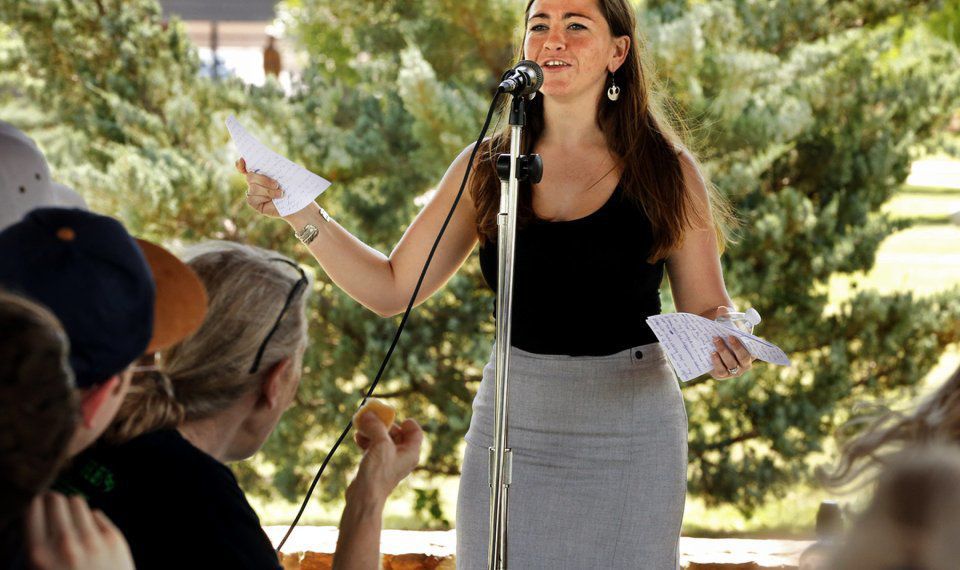 NORMAN — A woman who reported being raped June 27 said she recognized her attacker's voice when she listened to threatening messages left on the phone of her next-door neighbor, who at the time was a Norman City Council member.
The Oklahoma Bureau of Investigation is looking into the rape at the request of the Norman Police Department. At issue is whether the attack was meant for Alex Scott, a former council member and current Senate candidate.
The woman told an OSBI investigator that an unknown male gained access to her residence and physically and sexually assaulted her, according to a search warrant affidavit.
In one of the messages, the woman told the investigator she recalled that the content included something about "being a dumb (expletive) for trying to burn the flag in Tulsa," according to the affidavit.
Scott, 26, was arrested last month in Tulsa on a complaint of obstructing police outside the BOK Center, the site of a campaign rally for President Donald Trump. Tulsa police reported that Scott attached herself to a flagpole with "climbing/rigging equipment" and "refused" to come down.
OSBI took over over the investigation after allegations surfaced that two Norman police officers may have publicly shared Scott's address. An internal review of the officers is ongoing, Norman Police Department spokeswoman Sarah Jensen told The Oklahoman on Friday.