Before attending a former patient's funeral, Dr. Lawrence Lee first makes sure it's OK with the family.
"Previously, pretty much all of them would say, 'Yes, yes, please come. We would love for you to be there,'" said Lee, who's made a longtime practice of going to patient funerals and memorial services.
"But since the pandemic, I've had probably half say they appreciate the thought, but no. (As a precaution) it's going to be family only."
Which for Lee represents one of the strange ironies of COVID-19: Given the number of deaths, he should be attending more funerals, not fewer.
"I've never had so many patient deaths in a year — in a week, even — as I've had during the pandemic," he said.
A hospitalist with Saint Francis Health System who's been on the front lines in the COVID-19 fight for going on a year, Lee opened up recently about what that experience has been like.
Lee, who's been with Saint Francis for more than eight years, said thankfully that his own safety hasn't been a big worry. With his hospital's precautions and resources, he's felt well protected, he said.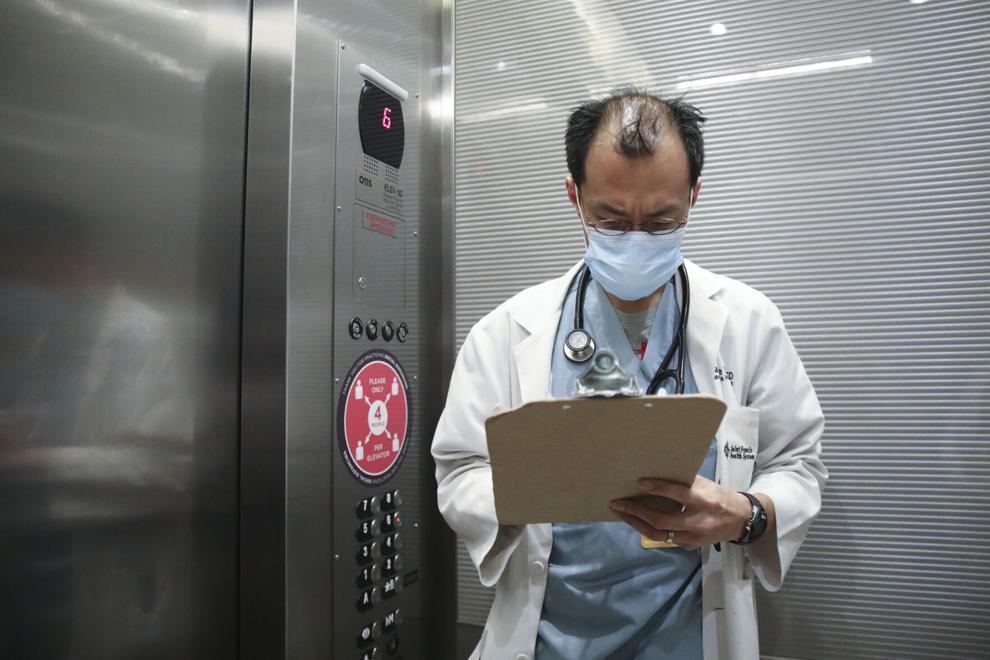 "Safety is definitely a concern, but I've never been preoccupied with it," he said.
Early in his career, Lee added, "I had to weigh out and count the cost and ask, 'Am I willing to put my own life potentially in harm's way?'"
He said he was trained to practice and teach in potentially dangerous places during his residency with the Tulsa-based In His Image program.
It takes a similar mindset, he added, with frontline COVID work: "You have to ask yourself and decide. 'Am I going to do this? Am I going to love my neighbor or not?' That's the question."
Having answered it in the affirmative, he's been able to turn his full focus during the pandemic to those who need him.
Lee, who is used to treating seriously ill patients, said many of those needs are familiar to him. But there are also new ones, such as those created by the isolating nature of COVID treatment.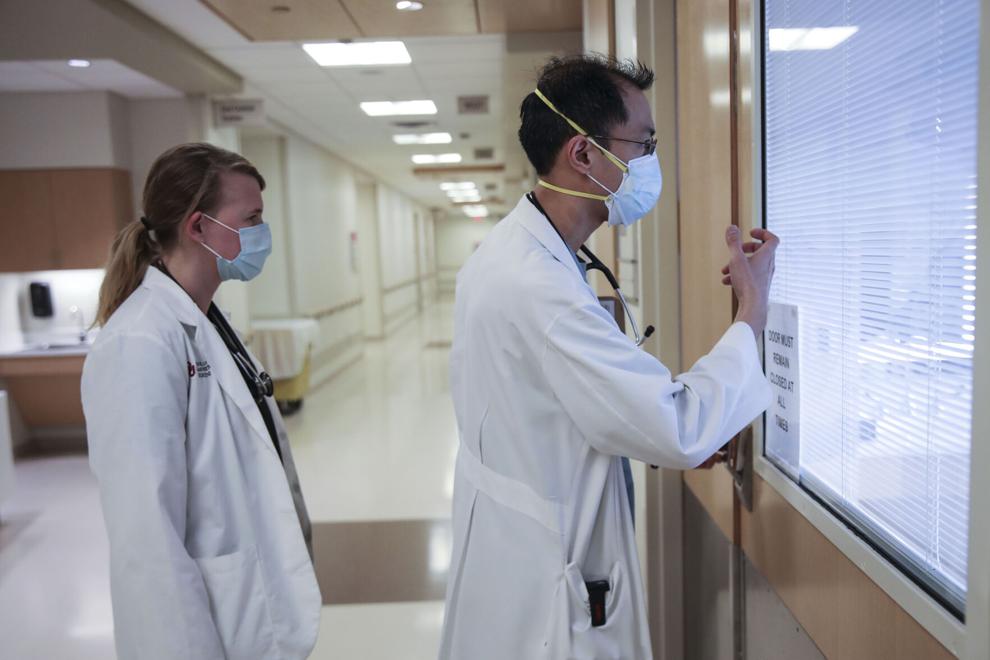 "We really have to stand in a lot of times for the family to our patients," he said.
"What I've come to realize is that the team really is the family of the patient. And those are big shoes to fill."
He said he's never been more thankful for his colleagues than during this crisis.
"We've really kind of pulled together as best we could to try and help each other out. There's a comfort and trust there."
'Medicine is ministry'
A native of Racine, Wisconsin, and son of Taiwanese immigrants, Lee is a graduate of the Medical College of Wisconsin.
From an early age he believed God was calling him to a medical career, he said.
Today, his work and his Christian faith remain intertwined.
"Medicine is ministry for me," he said.
Which is one reason Lee's sense of duty to his patients does not end where some might expect it to.
Attending funerals, a habit he started while in residency, "is for me a very tangible and real way to honor my patient's life," he said.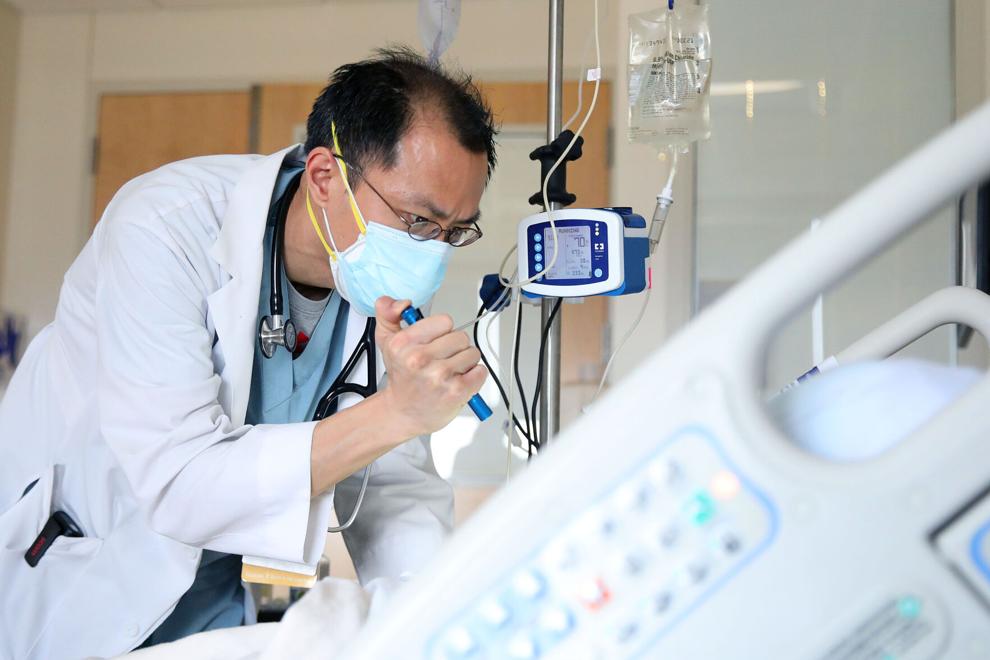 "And I really get to get a glimpse into who they were. When the family shares about the life of the person, of my patient, they really come alive to me."
It's made him sad, he said, not being able to attend the funerals of most of his COVID patients who have died. But he has attended a few.
It's an opportunity to "talk to and show some love" to the family, he said. "Even small things can make a difference."
For Lee, the services have been a good reminder, too, that — while loss is an unavoidable part of his work — it's never routine to the loved ones.
"For many it's a brand new thing, a very personal thing," he said. "It's their mother or father. Their brother, their sister, their wife, their husband."
Lee met his own wife after coming to Tulsa. The two are raising three children.
The household has taken proper precautions, and so far everyone has avoided COVID, he said.
If Lee could relay one message to members of the public who don't have his vantage point on the crisis, he said it all comes back to his earlier thoughts about "loving our neighbor."
"We need to be considerate of them enough to help minimize the spread," he said.
"Wear our masks. Don't delay getting medical care. I think that's what I would want them to see."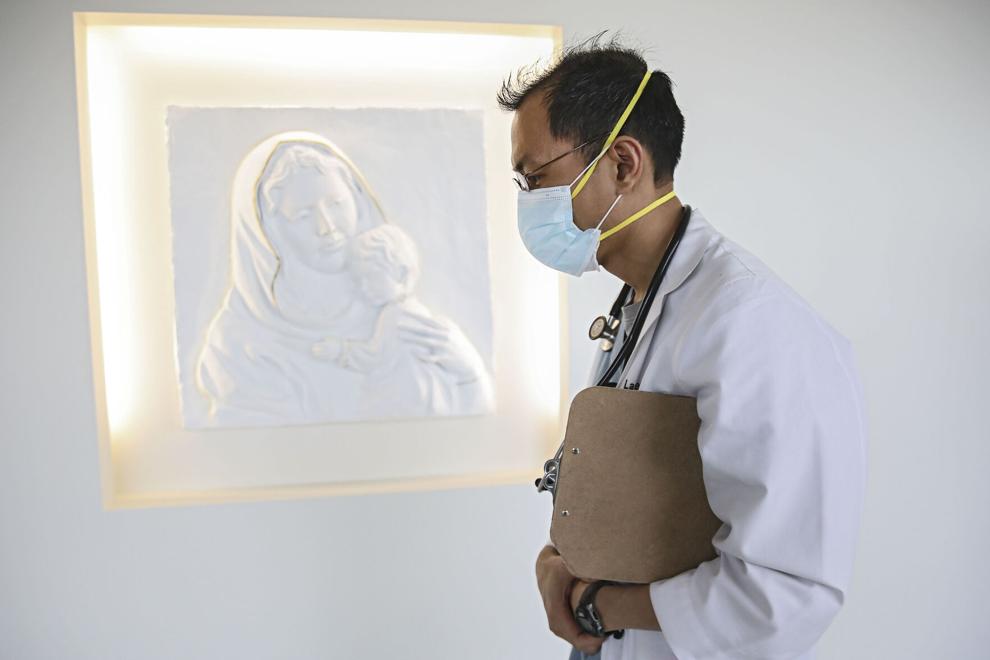 ---
Software developer creates system to text eligible Oklahomans when vaccination appointments open
---
More guidance for Oklahomans signing up through the state COVID-19 vaccine portal during Phase 2
Q&A: State vaccination portal help and other guidance as Oklahoma enters Phase 4
Who is eligible currently?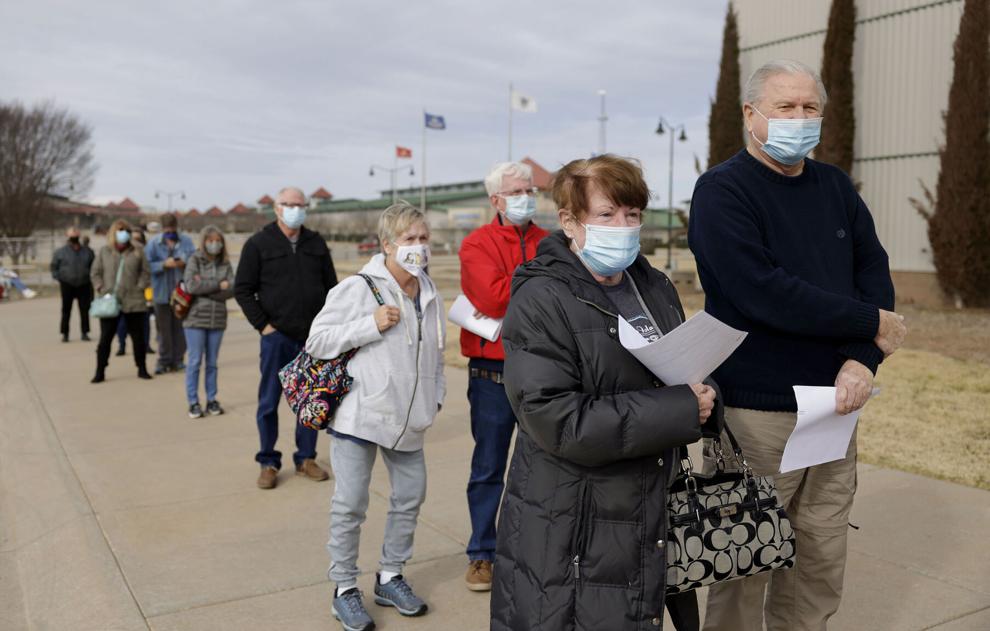 What determines how many appointments are available?
I signed up at vaccinate.oklahoma.gov but never got an email confirmation of any kind — what should I do?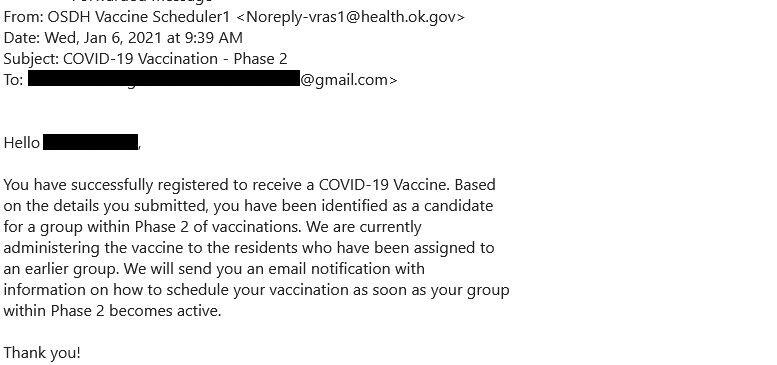 I've been told I can make an appointment, but I went to the portal and there were none available within 100 miles — what do I do now?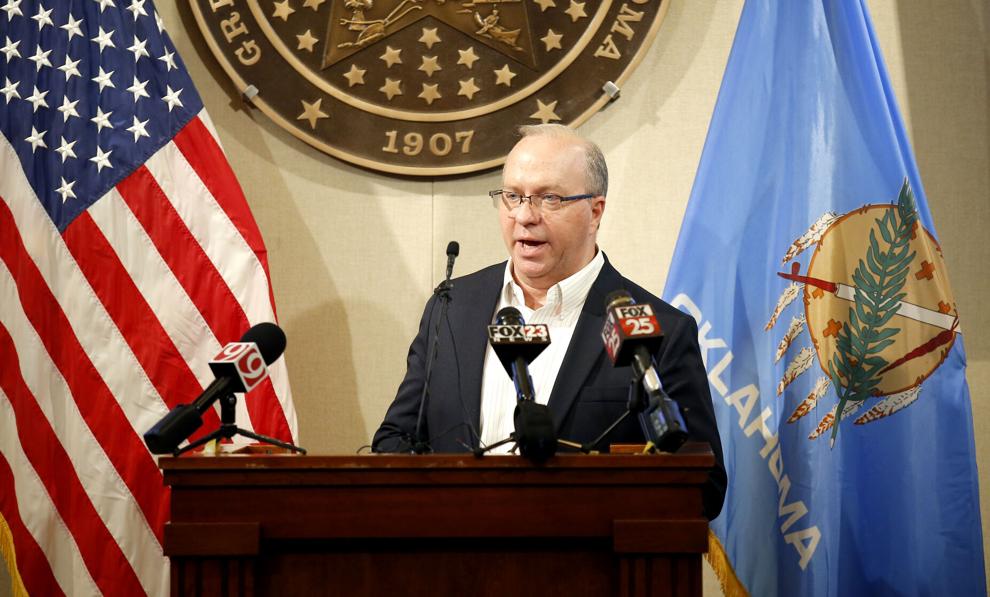 When will new appointments be added to the online portal as the state is updated on the supply of vaccines expected to ship from the federal government?
Someone I know is unable to go online to access the vaccination portal — how can they make sure to get an appointment?
How are 211 and LIFE Senior Services trying to help?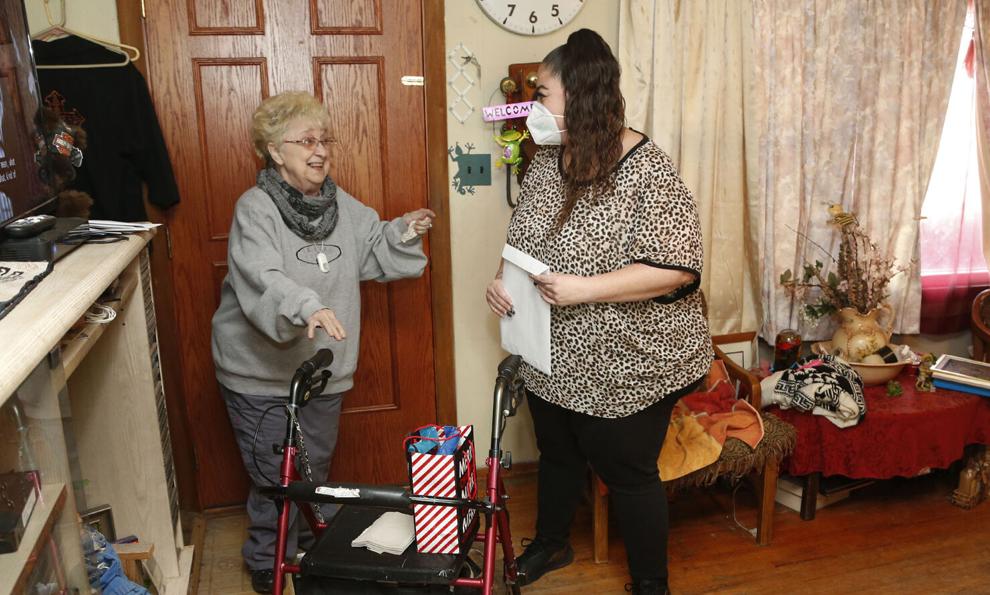 Who else is trying to help people book appointments?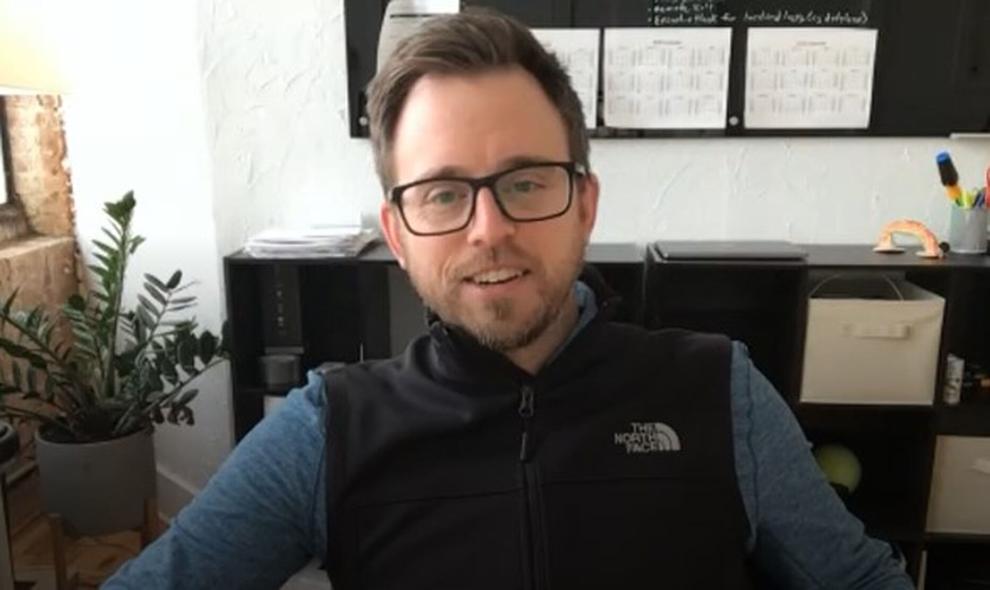 Can I show up at a vaccination site without an appointment to wait for someone to miss their scheduled time?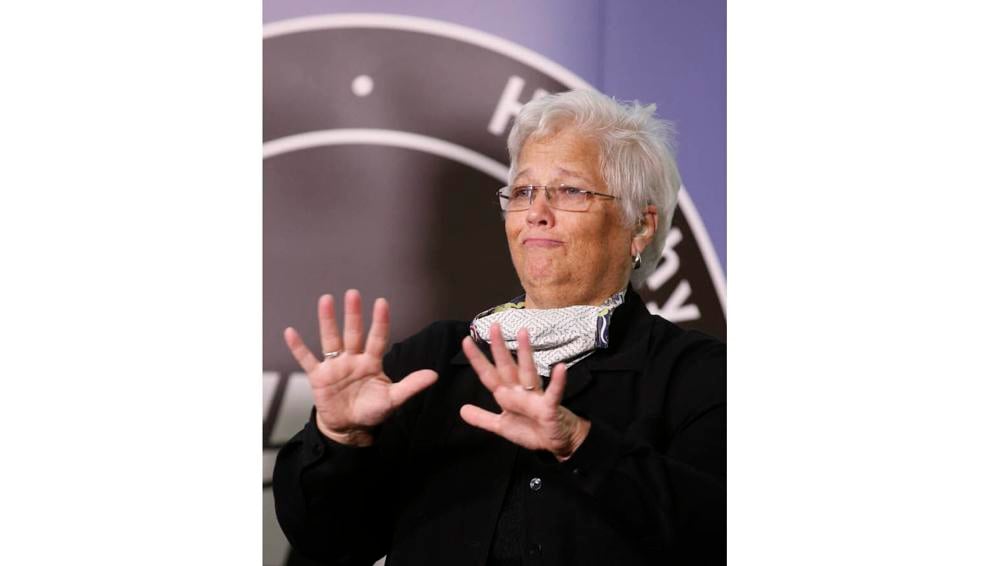 What happens if I am unable to make my scheduled appointment? Can it be changed?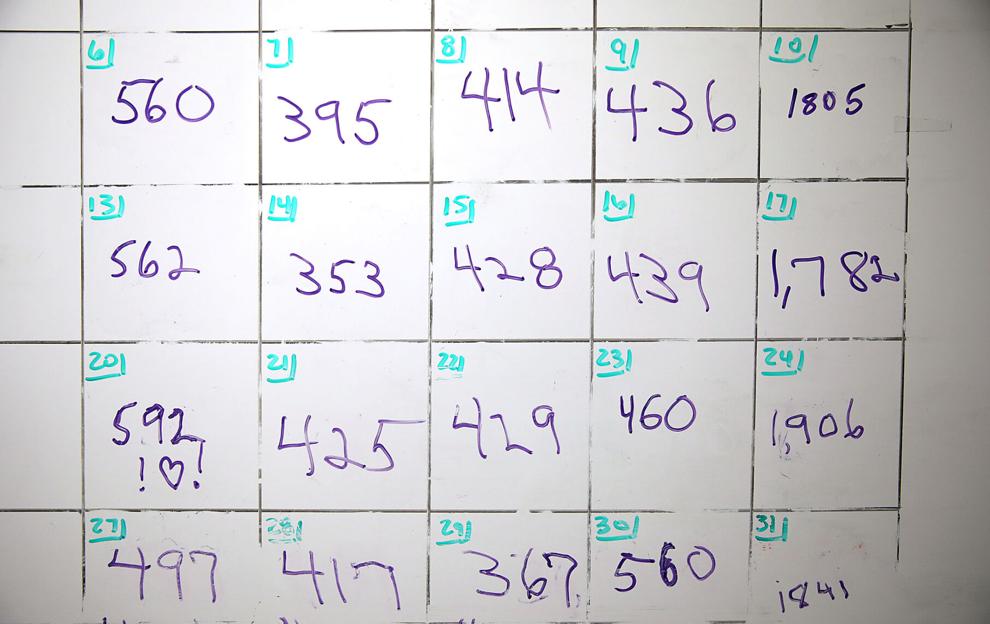 At what point do I schedule my second dose or "booster shot"?
I can't get an appointment for my booster dose when I am supposed to — is it OK to take it any later?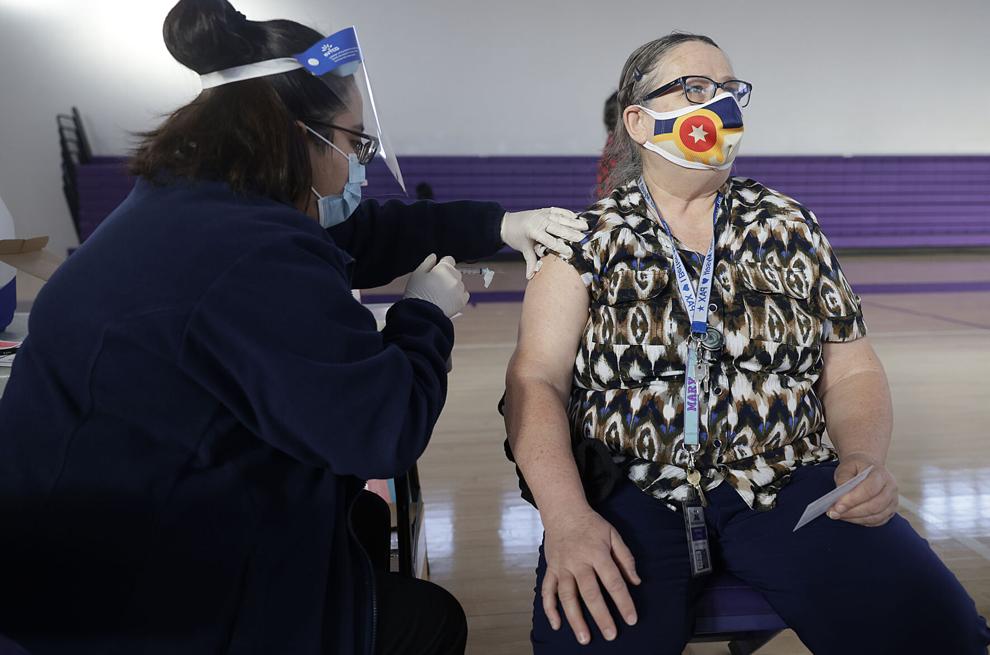 Can I choose whether I receive a Moderna or Pfizer shot?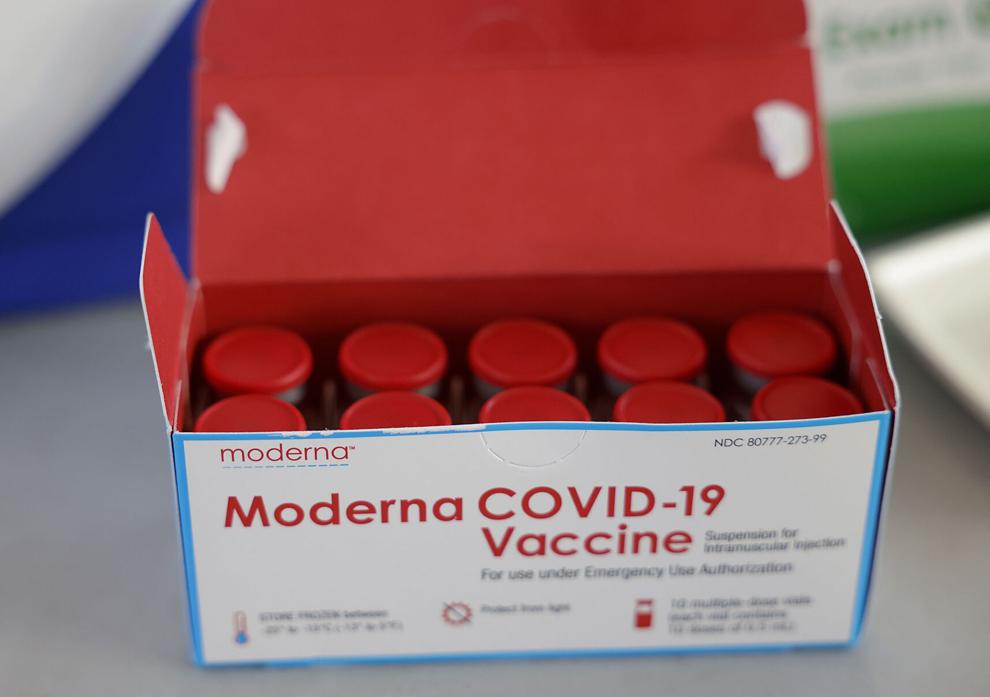 Will I be able to drive-through to get my vaccination or will I have to go inside a facility?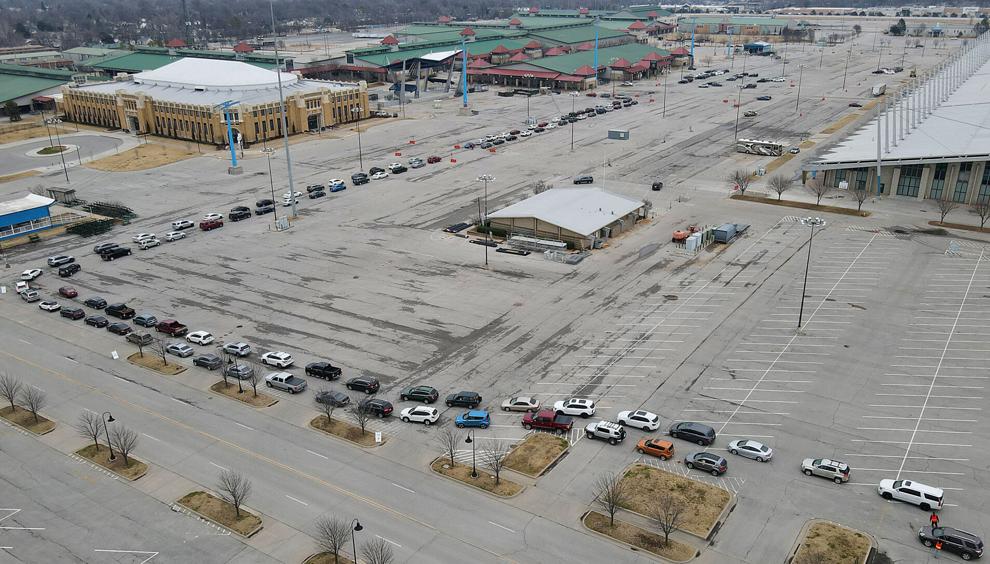 If I have already had COVID-19, do I still need to consider getting the vaccine?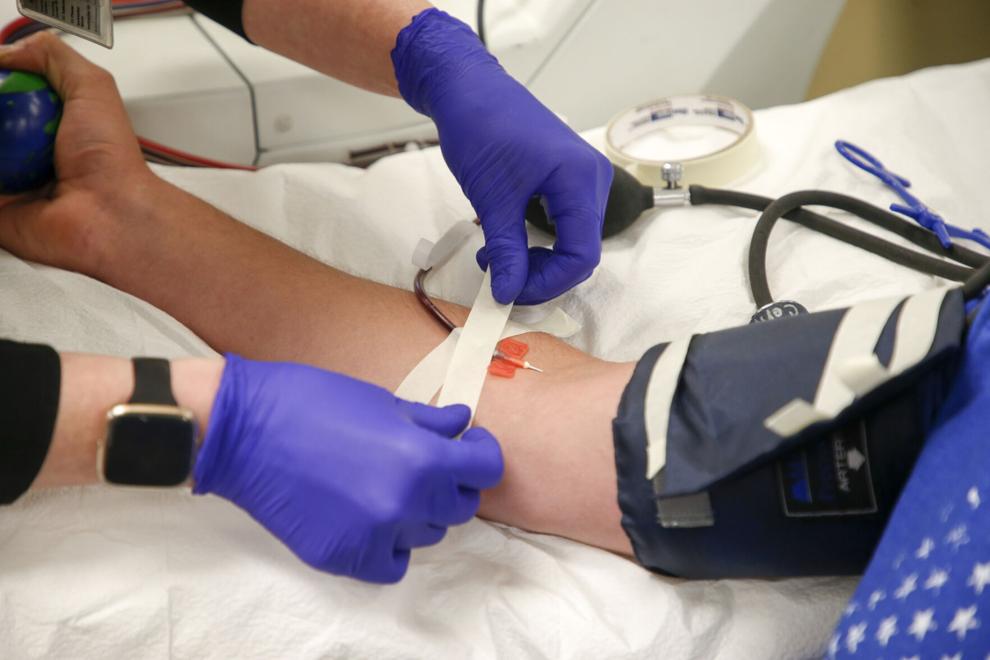 Do I still need to practice the three W's after getting my vaccination?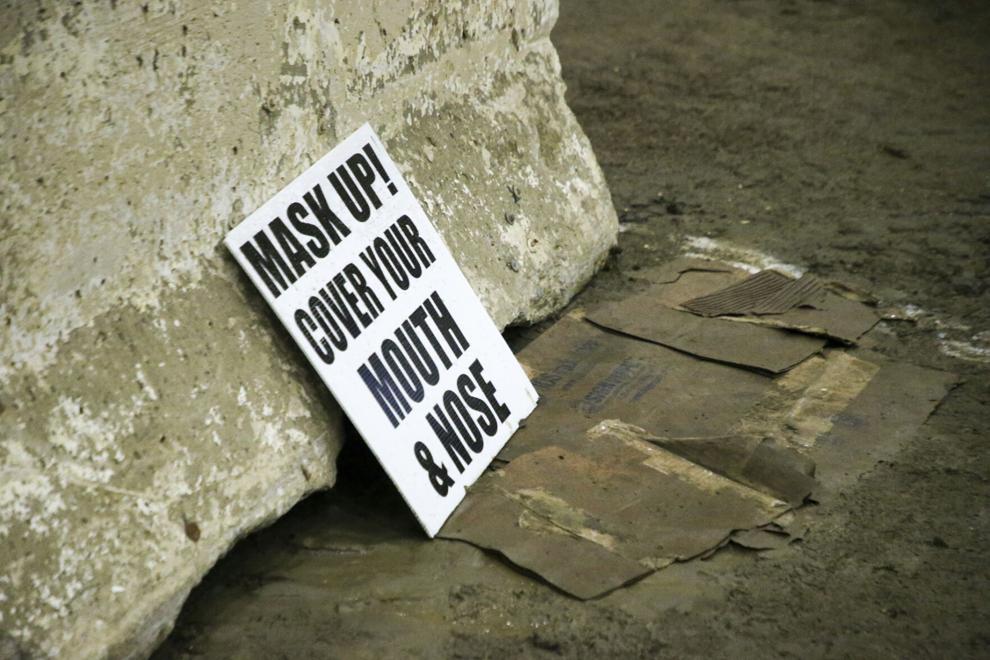 Can you be a carrier of the virus after receiving a vaccination?
Why do I have to wait 15 minutes before being able to leave after my vaccination, and what side effects are common?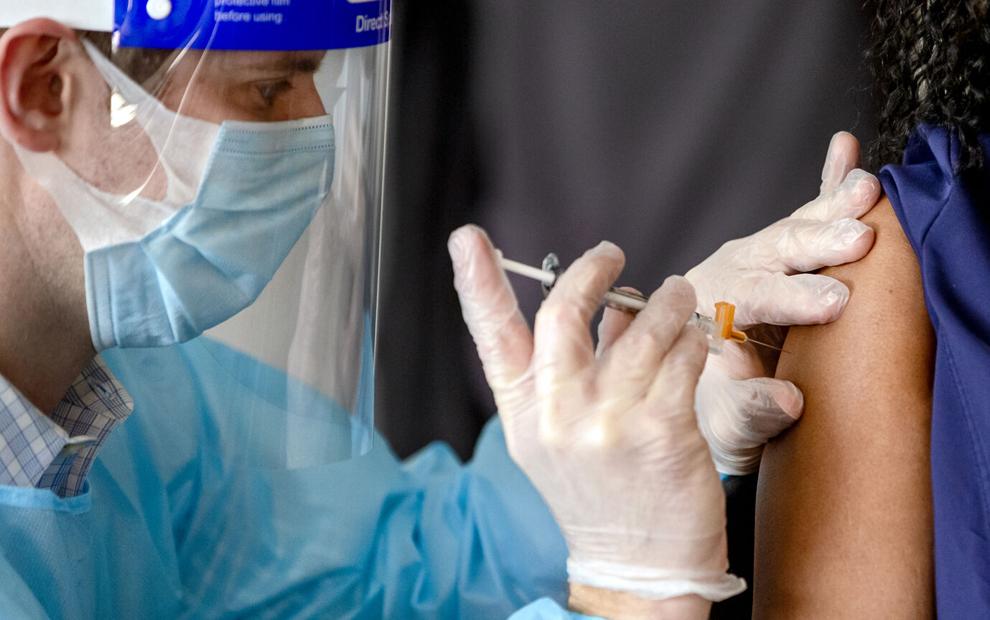 How many vaccine doses have gone to waste in Oklahoma?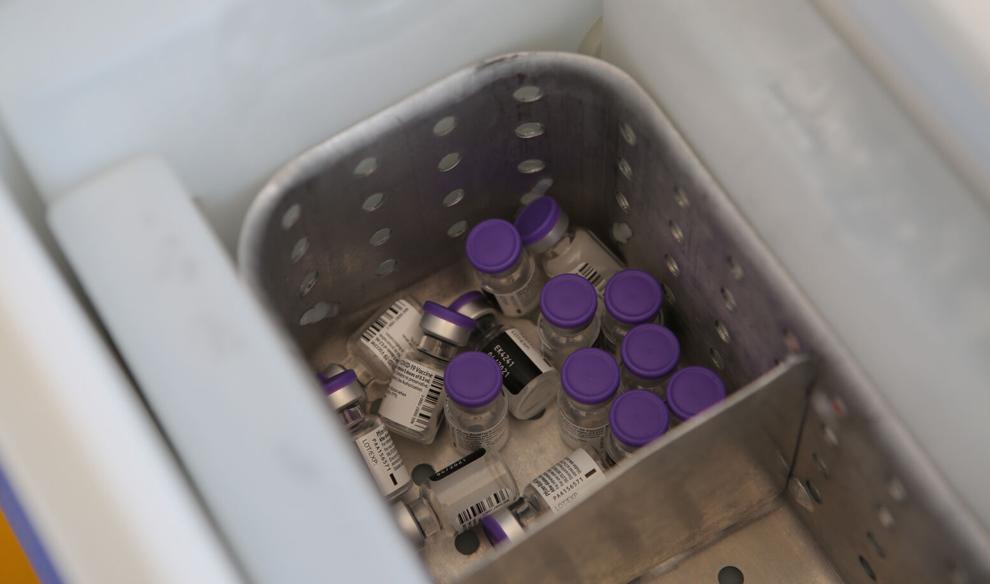 12 months for just $26