After three years of declining numbers, fatal traffic collisions are on track to increase for the second consecutive year in Oklahoma, with the state reporting that it may eclipse totals not seen in nearly a decade.
As of Thursday, the Oklahoma Highway Safety Office had recorded 501 traffic deaths, 62 more than the agency reported during the same period in 2020; 654 deaths were recorded in all of last year.
At the current pace, the state could record 716 deaths from vehicle collisions in 2021.
The last time the state recorded more than 700 was 2012, when 708 traffic fatalities were logged.
In the city of Tulsa, the story has been much the same but on a smaller scale.
Through Thursday, at least 53 people had died this year within the city of Tulsa in 48 crashes involving vehicles, according to the Oklahoma Highway Safety Office and Tulsa World reports.
In 2020, the death toll from vehicle collisions in the city of Tulsa was 61, according to the OHSO.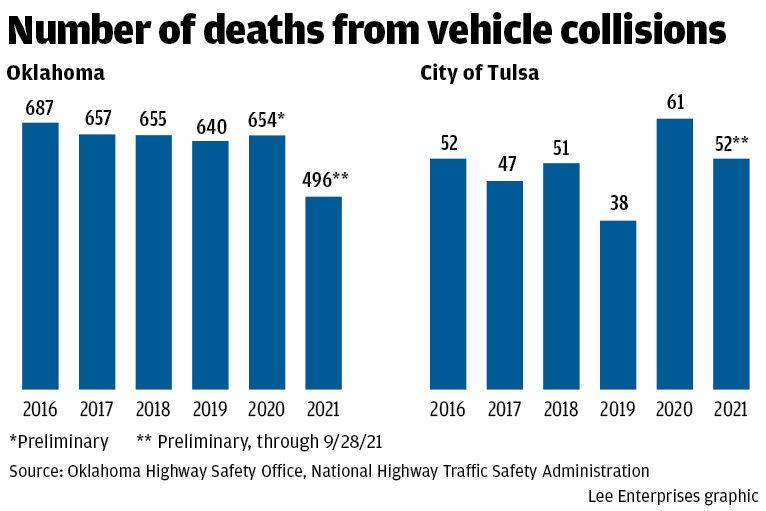 'Traffic is down, so speeds are up'
The increase in vehicle-related fatalities comes during an odd time for those who follow such matters.
First, vehicle traffic nearly vanished from streets and highways during the early months of the COVID-19 pandemic, when lockdowns were common.
The lower traffic volume in 2020 is borne out in a reduction in the total number of collisions.
Cody McDonell, spokesman for the OHSO, said the state saw a 16% reduction in the number of collisions across the state from 2019 to 2020.
But despite the overall reduction in collisions, the state experienced a 3% increase in fatal collisions during the same time period, McDonell said in an email.
Viplava Putta, transportation planning and programs director for the Indian Nations Council of Governments, attributed the increase in fatalities despite the overall decline in wrecks largely to one thing: speed.
"Traffic is down, so speeds are up," Putta said.
He said the average speed of motorists has increased because there is less traffic on the road, which in turn has led to more serious and fatal collisions.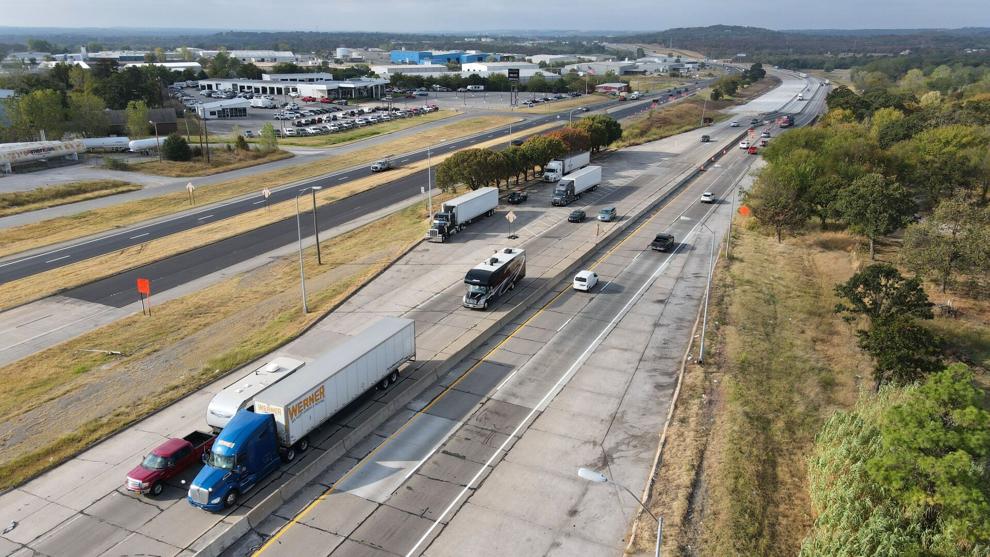 "Overall, collisions, I think, are down because traffic is down and collisions are always proportional to the amount of traffic we have," Putta said.
The OHSO reported that 185 of the 654 state fatalities in 2020, a little more than 1 in 4 of the total, had excessive speed as a contributing factor.
In 2019, the state logged 112 speed-related fatal wrecks, but the OSHO cautions that the two can't be directly compared due to a change in how the figures are calculated.
A spokeswoman for the Oklahoma Highway Patrol said the trend in traffic deaths has been a concern for the agency.
"The Oklahoma Highway Patrol is very concerned with the increase in fatality collisions across the state," spokeswoman Sarah Stewart said in an email. "We are seeing higher speeds on our roadways, which is a major contributing factor to the increased fatalities.
"The decreased traffic due to the pandemic means many motorists are operating at speeds faster than the legal limit."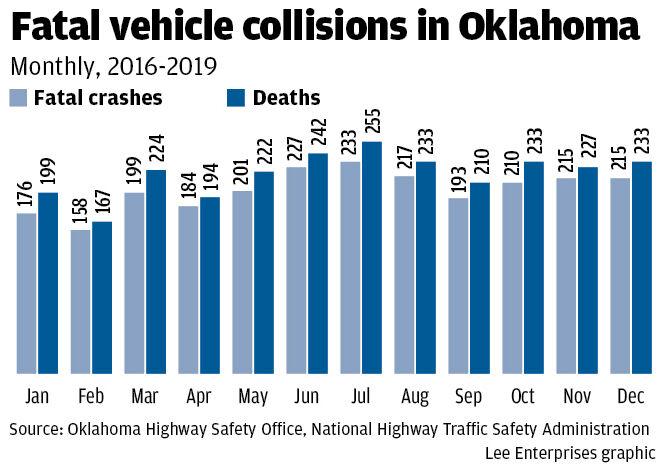 More safety concerns
McDonell noted that alcohol-related fatalities, which had been trending downward, also increased in the state between 2019 and 2020. Records indicate that alcohol-related fatalities have increased 20% in the past year.
McDonell said drug-related fatalities also continue to increase annually, with 2020 setting a record in the state.
The state recorded 288 drug-related vehicle fatalities in 2020, or nearly 45% of the total number of fatalities during the year, according to OHSO records.
McDonell said that while medical marijuana is now a reality in Oklahoma, many people still don't realize that it is unlawful and dangerous to consume THC products while driving or to drive while under the influence of THC.
"Just like with prescription medications and illicit drugs, driving while under the influence of any substance that impairs your ability to operate a motor vehicle safely is illegal and deadly," McDonell said.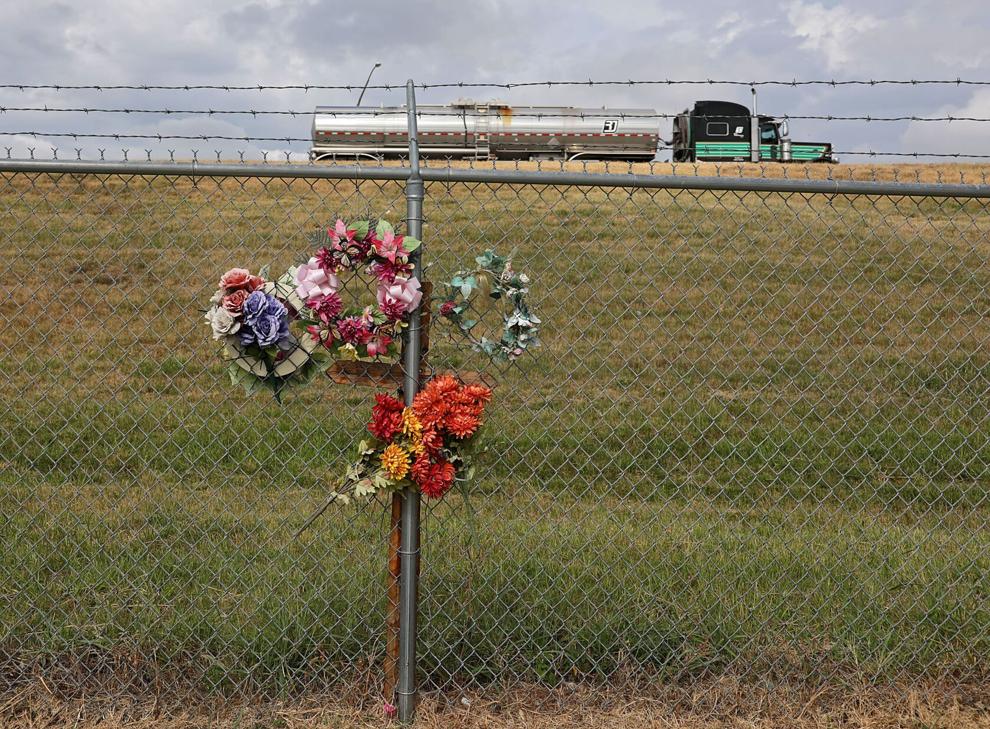 Jack Damrill, spokesman for the Oklahoma Turnpike Authority, said that while the number of fatalities has been relatively flat on its turnpike system during the pandemic, the agency is still committed to fully staffing its highways with state troopers.
The OTA contracts with the state Department of Public Safety to pay for about 80 troopers to patrol the turnpikes exclusively, Damrill said.
"Several years ago we had about 120 (troopers)," Damrill said. "We've lost that many troopers. It's a statewide issue.
"We have a lack of troopers on the turnpikes, but they are making do, and they are covering every shift that they need to be covering, and I still think we are doing a good job."
Meanwhile, in the Tulsa region, the focus of late has been on reducing pedestrian- and bicycle-involved vehicle fatalities, Putta said.
INCOG, which serves as a planning agency for local and tribal governments in the Tulsa metropolitan area, has set a lofty goal of eliminating all pedestrian- and bicycle-related vehicle collisions within its region. Pedestrian- and bike-related traffic deaths account for about a quarter of all fatal wrecks in the city, Putta said.
"If we get there, then 25% of our fatalities will be gone," Putta said.
But making the streets safer is a long-term challenge requiring multiple strategies, he said.
Putta said the city has been focusing on educating the public by creating public service announcements to encourage awareness of pedestrian and bicycle traffic.
The public education campaign includes reminders for pedestrians and bicyclists to wear more visible clothing.
Other work includes studying dangerous intersections and other hot spots for collisions within INCOG's five-county region.
Putta said some area cities are experimenting with better signage to protect pedestrians and bicyclists at dangerous crossings.
"Addressing all these factors at one time, in the future hopefully will reduce" fatalities and serious injuries, Putta said.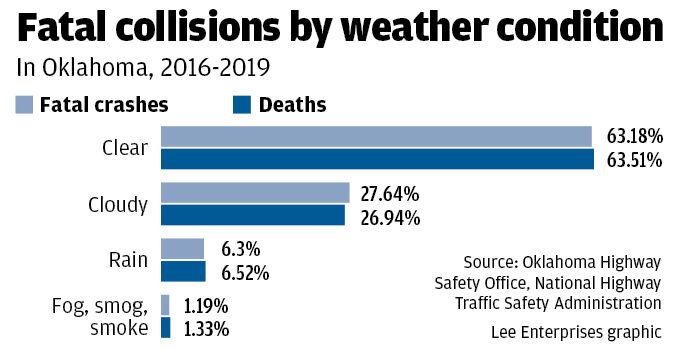 Making changes
Broken Arrow and Tulsa have installed a new type of crosswalk signal that is designed to be more visible and therefore safer for pedestrians.
The signs, called High Intensity Activated Crosswalks beacons, or HAWK beacons, allow pedestrians to activate the signal by pushing a button, much like at regular crosswalks.
The lights, usually dark, start with a flashing yellow light and then progress to a flashing red multilight display to alert motorists to stop.
"If you have a pedestrian who wants to cross and they know if they push a button they will get a stop and go type of flashing red light, they are more likely to cross at that location," Putta said.
Better traffic safety education, better street lighting and better signage can add up to a reduction in fatality collisions, he said.
"If you do just one of those, no one will pay attention," Putta said.
But is the transportation culture here conducive to reducing fatalities?
Red-light and speed enforcement cameras, which have been shown in some studies to reduce the number of vehicle-related fatalities, have received cool support here.
And state officials just recently bumped the maximum speed limit on some highways and turnpikes to 80 mph.
"Oklahoma will be one of the last few states to embrace traffic cameras," Putta said. "But at the same time I think there is a lot of support for bicycle and pedestrian infrastructure safety."
However the effort evolves, Putta said the lesser the burden on the driving public, the better.
"You want to make it as less intrusive as possible so people can adapt and support it," he said.
Where are most fatal collisions happening?
A Tulsa World analysis of data from the National Highway Traffic Safety Administration indicates that interstate highways within Tulsa County racked up the most collision deaths among streets and highways in the county.
Five highways, I-244, I-44, U.S. 169, U.S. 75 and U.S. 64, which includes the Broken Arrow Expressway, recorded 70 deaths from vehicle collisions between 2016 and 2019, or about 27% of the total during the four-year period.
Breaking down the number of fatalities by highway from 2016 through 2019:
I-244 (this includes the Crosstown portion and the Red Fork portion), 16 deaths
U.S. 64 (Broken Arrow Expressway and some part of road south of Bixby), 13 deaths
The OHP, which is responsible for patrolling the interstate highways and turnpikes, said it has stepped up enforcement efforts as a result of the jump in traffic deaths.
Stewart said the OHP is directing troopers to be more visible in areas with more collisions.
"These areas are being patrolled with a stronger presence during higher traffic times," she wrote. "OHP, in conjunction with the Oklahoma Highway Safety Office, has been involved in saturation patrols with an effort to discourage impaired driving, as well.
"This situation is fluid, and our plans and efforts to combat this concerning trend are constantly changing. We want the citizens to know that we are dedicated to aggressive, proactive patrolling to provide safe roadways for Oklahomans."
Stewart said staffing the OHP continues to be a challenge.
Last week the agency had 765 troopers throughout its ranks, five of whom retired Friday, Stewart said.
"Ideally, we'd like to be up around 950 troopers," she said.
The Oklahoma Turnpike Authority announced in July that it was beefing up efforts to reduce fatal collisions on the state's 11 turnpikes.
Those measures included troopers focusing their efforts on distracted and aggressive drivers and speeders.
Damrill, with the OTA, said the agency will continue to enhance the physical safety of its turnpike system in an effort to reduce all traffic collisions.
Damrill said the agency plans to install cable barriers and other safety features to the Indian Nation and Cherokee turnpikes, as well as the Cimarron Turnpike spur into Stillwater.
The agency is also removing all of its turnpike toll booths over the next five years as it converts to a cashless system.
"That is a huge safety increase for us because now we don't have accidents at toll booths," Damrill said.
---
Featured video: Foreign investors, crime among concerns as cannabis booms in rural Oklahoma
10 things that are still illegal under Oklahoma's medical marijuana laws
Can't get a prescription for marijuana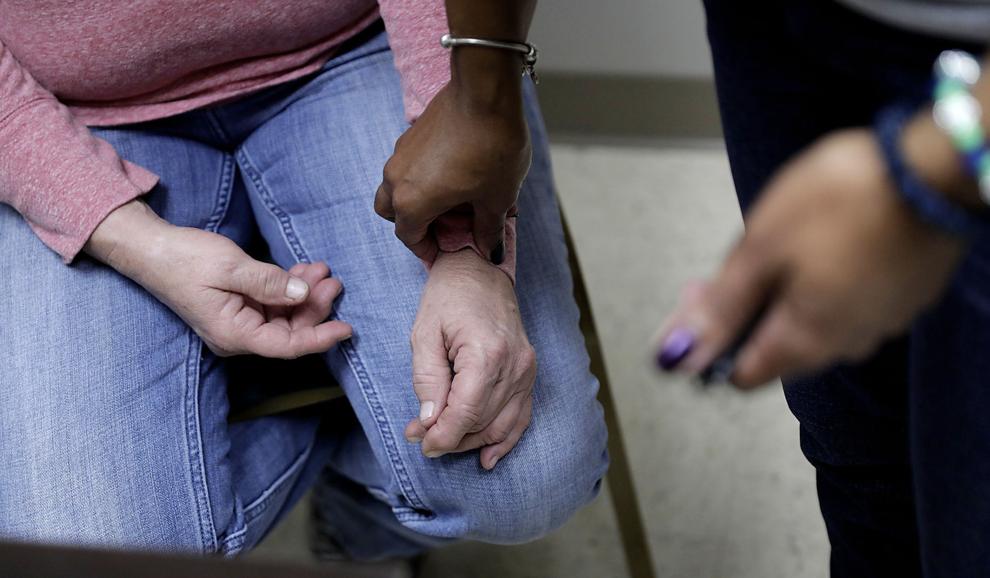 Can't use marijuana in the workplace or be impaired on the job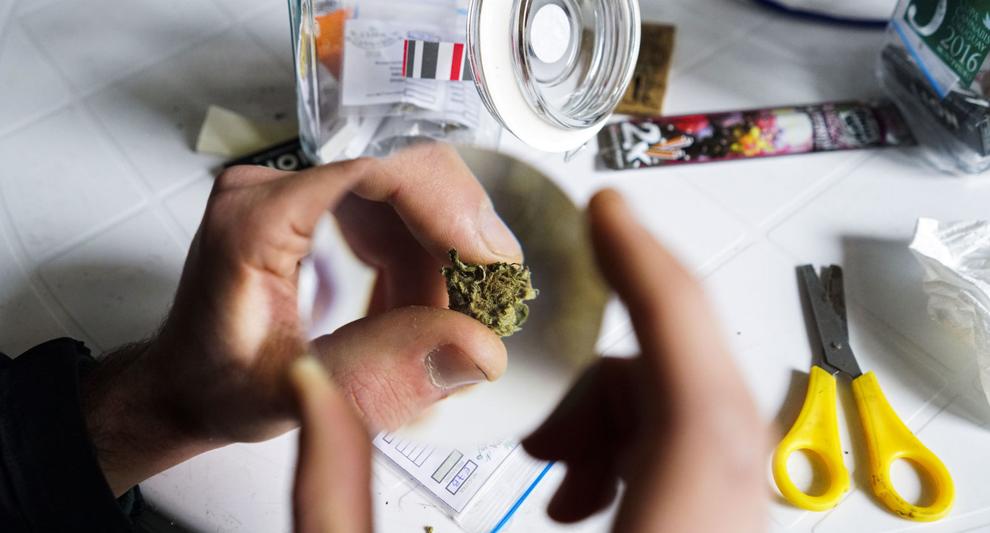 Can't transport marijuana across state lines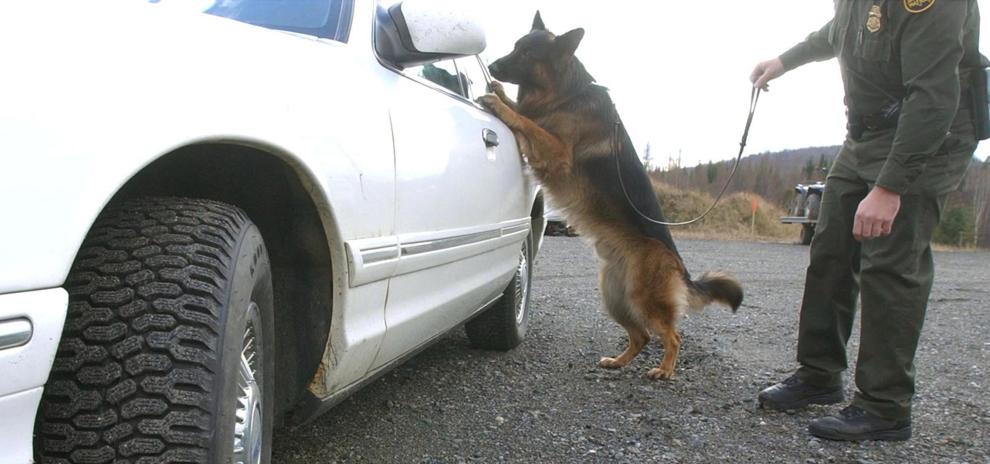 Can't get a doctor's recommendation inside a dispensary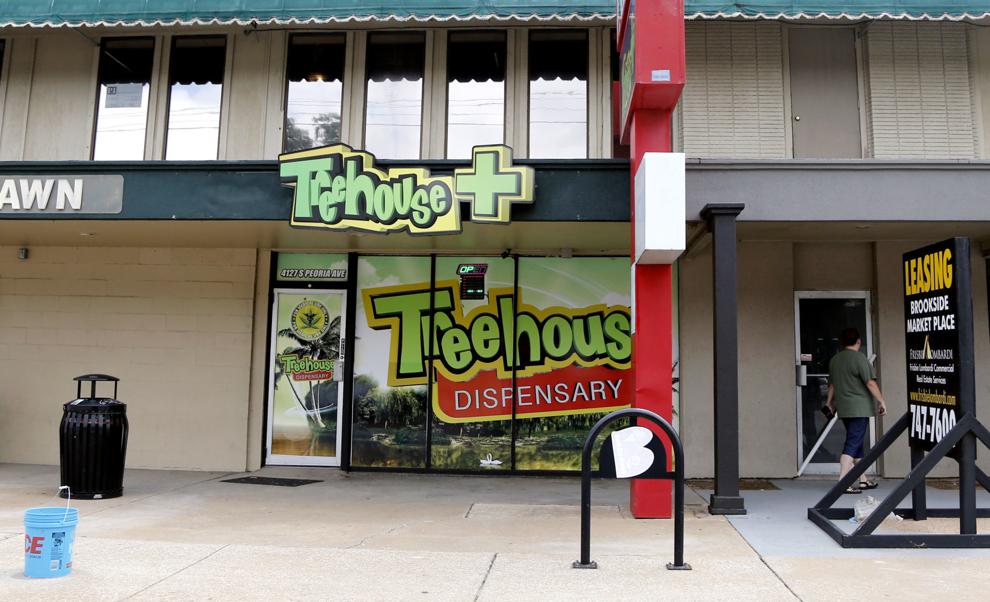 Can't try the product while shopping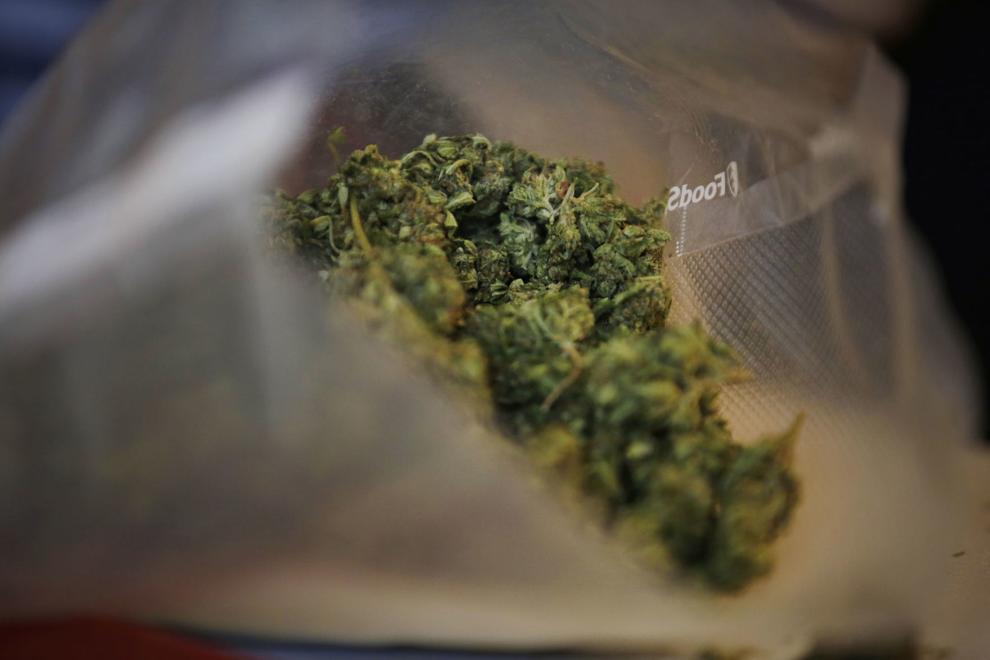 Can't smoke marijuana where tobacco also prohibited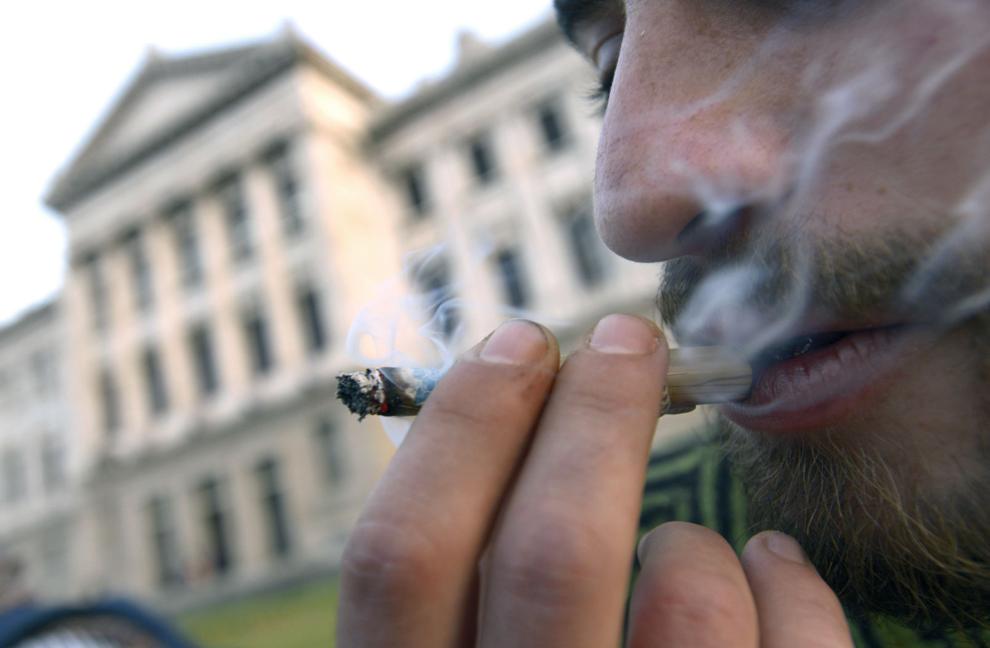 Can't give marijuana away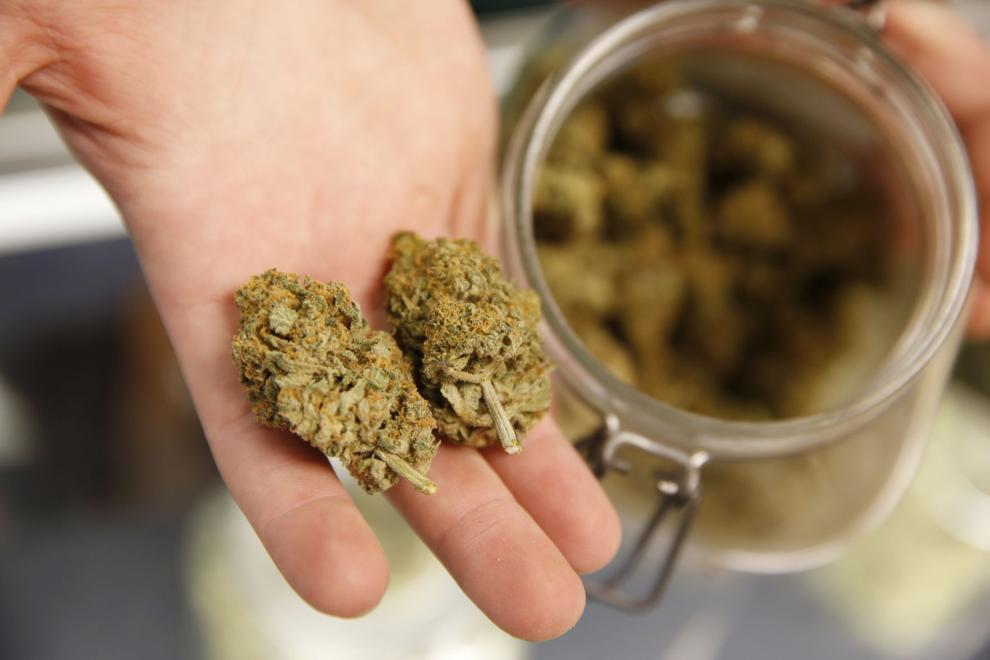 Can't drive while impaired on marijuana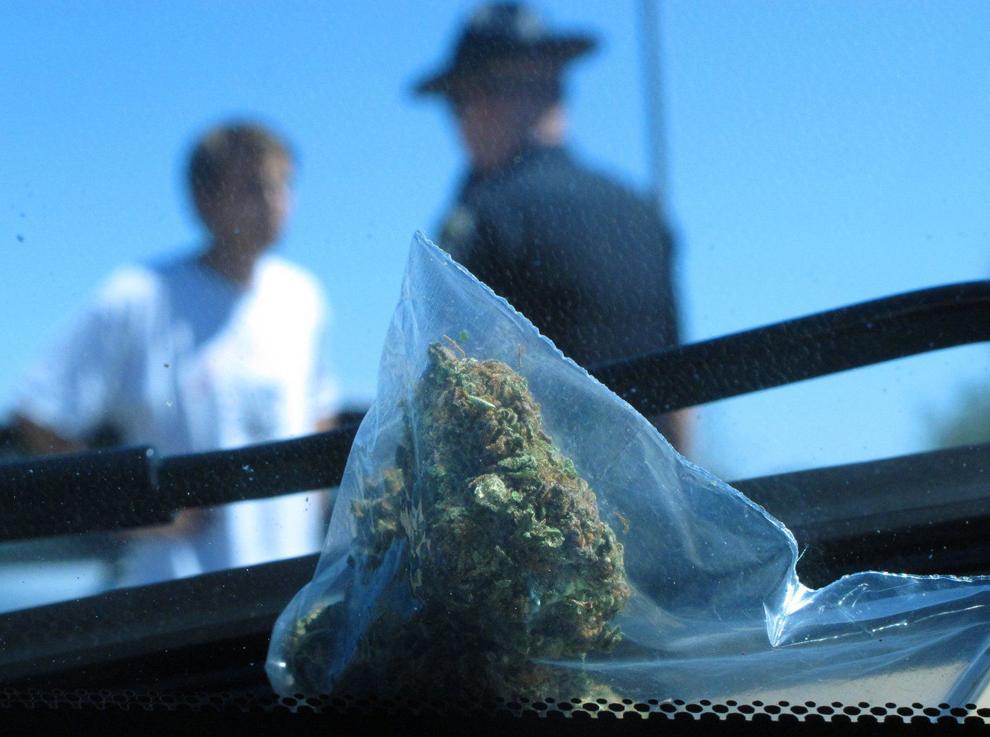 Can't possess an excessive amount of marijuana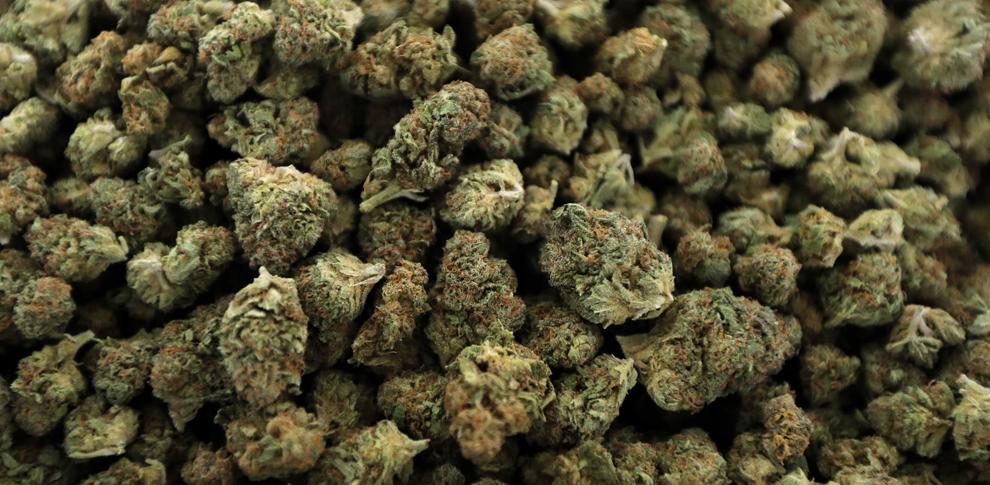 Can't smoke where you're told not to