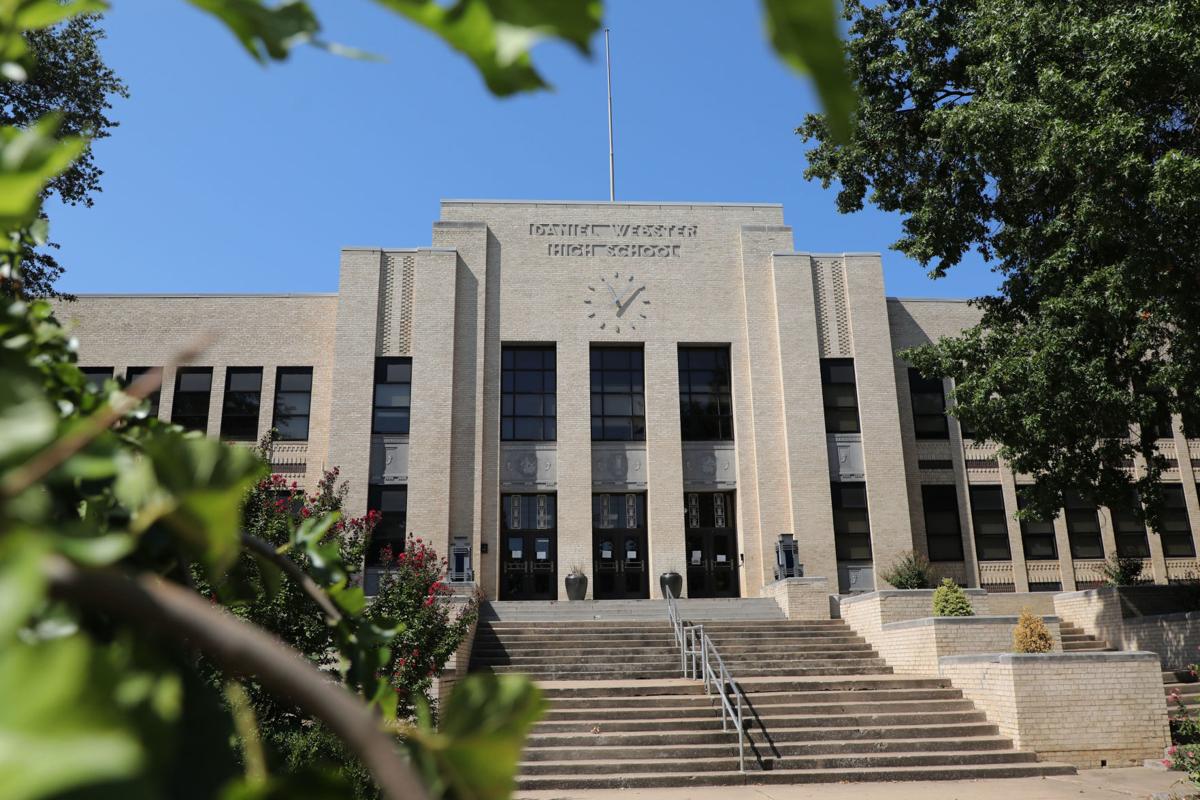 The masterminds behind Tulsa Beyond want to take advantage of a state law that would provide better statutory and regulatory freedom for the four involved high schools.
Design teams have spent months building the foundation for the ambitious Tulsa Public Schools project, which seeks to redesign its high schools to better prepare students for a rapidly changing future.
The best way to accomplish that goal is by waiving certain laws and rules that dictate how schools operate, said Aspasia Carlson, director of high school design for TPS.
That's why the Tulsa Beyond schools — Webster, Hale, McLain and Tulsa Learning Academy — are preparing to apply for empowered school zone status through the Empowered Schools and School Districts Act.
The statute allows public schools that obtain empowered status from the Oklahoma State Board of Education to waive portions of state law, giving them the same flexibility afforded to charter schools.
Before TPS hired her to lead the Tulsa Beyond initiative, Carlson served as the principal of John Marshall Mid-High School in Oklahoma City Public Schools for eight years. She also was named the 2017-18 principal of the year.
Carlson's time there led to her becoming dissatisfied with the statutory restrictions for school districts.
"I have come into several situations where we're challenged with what we think is best for students versus what the law allows us to do," she said. "... This waiver really allows us to update how we're teaching students, what we're teaching students and give them a voice in the choices that they have for their education."
Tulsa Beyond's organizers sifted through 1,400 pages of state law for schools and selected three topics where they believed seeking flexibility would most benefit students.
The first topic is attendance. If their application is approved, the four high schools would be able to offer students opportunities to receive credit for going to school during weekends, breaks and evenings.
The second topic involves graduation requirements. Empowered status would allow schools to reorganize content and classes to increase relevance and create individualized plans for students.
"Where a student may know that they have a certain interest in a career field, they could really focus on that," Carlson said. "And instead of having some of the requirements that are currently in place for students, they may decide to go and have an internship in lieu of taking (physical education) or something else that really doesn't address their specific interests."
The third topic — limiting definitions of place, pace and proportions — focuses on letting students work as fast as they want or as slow as they need. It also could remove limits on time spent outside the classroom and allow real-world learning to count as academic credit.
TPS chief design and innovation officer Andrea Castaneda said the schools would not be required to use the exemptions provided to them. Additionally, the flexibility does not allow for students to stop coming to school or waiving state academic standards.
To qualify for empowered status, schools are required to hold a secret ballot vote of all classroom teachers. Castaneda said each Tulsa Beyond school received at least 90 percent approval from its teachers.
From there, district officials must submit their application to the Tulsa school board. Castaneda said she expects for the application to be completed in the next several weeks.
If board members approve the plan, they'll send it to the state education board for final approval.
Although TPS would proceed with Tulsa Beyond if the application is rejected, Carlson said its potential would be severely diminished.
"You can design within the constraints of the law," she said. "You cannot design boldly within the constraints of the law. In order to have forward-thinking future preparedness for the work that is here and coming, these waivers would be critical for our school teams to create something that is innovative and relevant to the future."
Carlson hopes to launch a pilot cohort at the schools in August for the start of the 2019-20 school year. For example, she said it might be only ninth-graders participating in the Tulsa Beyond model at first.
It will be up to each school to decide how quickly they want to expand to other grades.
Kyle Hinchey
918-581-8451
Twitter: @kylehinchey