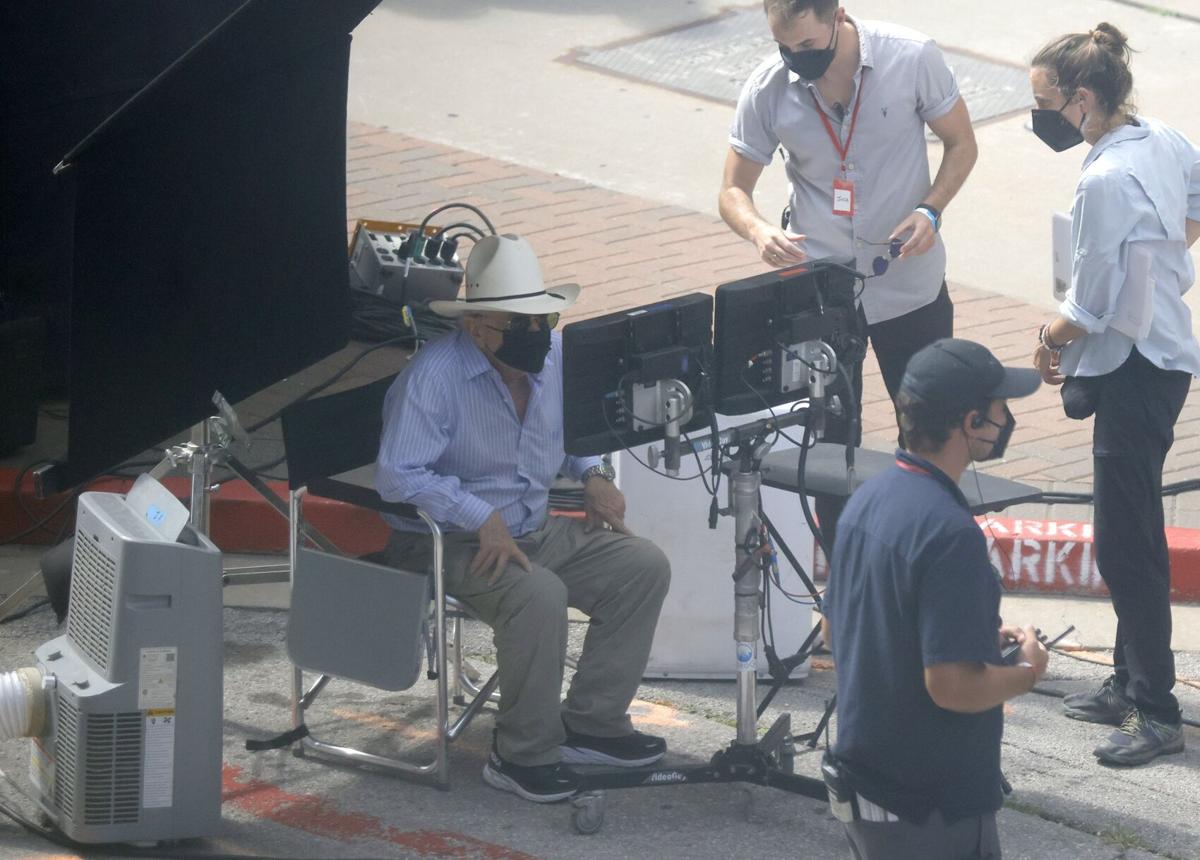 Webster High School students will soon have the option of learning a new language on campus: film lingo.
Starting this fall, Webster's digital media and broadcasting program is adding a hands-on film component through a memorandum of understanding with the Film Education Institute of Oklahoma.
As designed, Webster students will learn the skills needed to go to work on a film set right out of high school. The full curriculum covers enough material for up to eight courses and will serve as a supplement to materials that are already in use at the westside high school.
Along with technical aspects, such as lighting, production design and rigging, the Film Education Institute of Oklahoma curriculum includes set safety, transferable soft skills and industry jargon.
"It's understanding walkie-talkie etiquette and basic set etiquette, such as you don't walk up and just start talking to the director in the middle of the shoot," Webster digital media and broadcasting teacher Dennis Burns said. "There are so many of those soft skills that our kids need to learn about how do you go about interacting with someone or with the chain of command."
A nonprofit organization based in Oklahoma City, the Film Education Institute of Oklahoma already has partnerships and curriculum agreements in place with the state's CareerTech system, as well as with a handful of individual CareerTech campuses, Tuttle High School and Bridge Creek High School.
The institute's involvement with Webster is the result of a meeting almost two years ago between Burns and institute Executive Director Trevor Rogers via mutual CareerTech connections.
With his office getting regular inquiries about intern and staffing availability, Rogers said developing a curriculum is a way not only potentially to address those needs but also to expose students to a fuller picture of what goes on behind the scenes.
"When you say 'film' to someone, they often think, 'You've got to have camera, lights and a microphone,' but that's only three departments," he said. "We want students to have a broad understanding of the hundreds of positions available in the film industry."
Webster already has an on-campus television studio used to produce a daily web-based broadcast when classes are in session and "Inside Tulsa Athletics" for Cox Cable.
However, Burns is thinking bigger for the long term. With the addition of a film component, he ultimately would like to expand to include students from other Tulsa Public Schools campuses and potentially use one of the district's closed buildings as a standalone, dedicated studio for student film projects.
"That would be a dream just to develop that," he said.