State Superintendent Joy Hofmeister is vowing to take new actions to "recoup" millions in taxpayer dollars from Epic Charter Schools amid a new forensic audit that paints a damning picture of her administration's handling of Epic for many years.
The office of State Auditor and Inspector Cindy Byrd found within the Oklahoma State Department of Education an accounting system preoccupied with school district compliance — with little to no verification of the information they report or accountability for falsehoods or other failings.
In an interview with the Tulsa World, Hofmeister pointed to an earlier reporting deadline imposed on schools last year that already resulted in the state Board of Education slapping Epic with a $530,000 penalty.
And the official release of Part I of what is expected to be a two-part forensic audit report from Byrd provides an opportunity for education officials to take more actions.
"We are actively engaged in carrying out our obligation to the taxpayers to recoup the millions of dollars identified," Hofmeister told the Tulsa World.
Forensic auditors for the state say Epic Charter Schools' operators "blurred lines" between running schools and making money and have established a complex web of entities lacking internal controls or outside checks and balances on their use of taxpayer dollars.
The report raises questions that are now up to the Oklahoma Attorney General to respond to about the legality of transferring hundreds of thousands in Oklahoma tax dollars to Epic's California charter school, commingling of funds for Epic's two separate Oklahoma schools and chronic misreporting of administrative costs.
In all, $125.2 million of the $458 million allocated to Epic Charter Schools for educating students the past six years ended up in the coffers of the co-founders' for-profit charter school management company.
The company, called Epic Youth Services, raked in $45.9 million in management fees.
A district court judge has set a December trial for the auditor's ongoing quest to obtain public records of the use of the other $79.3 million, which Epic transferred to EYS to manage for student learning expenses.
But the state audit also points a finger at Hofmeister's state Education Department, finding "ample oversight, but limited accountability," even when red flags were raised nearly four years ago.
'A slap on the wrist'
The $530,000 penalty imposed by the state school board in February, while significant, represented a fraction of what the state auditor said she has documented proof that Epic actually owes for the last six fiscal years – $8.9 million.
Byrd claims year after year, Epic exceeded a 5% state cap on administrative overhead costs intended to ensure public schools spend most resources on students.
The report detailed an instance in 2016-17 when the oversight function of the state Department of Education worked as intended. An accounting employee flagged "inaccurately reclassified administrative costs," totaling $2.9 million and the state's then-Deputy Superintendent of Finance and Federal Programs Matt Holder and then-General Counsel David Kinney got involved.
After two months of back and forth communications with Epic, the matter was ordered closed, thus avoiding a $2.6 million penalty assessed against Epic for exceeding Oklahoma's statutory limit on administrative costs.
Such a penalty would have reduced the for-profit EYS management company fees by $265,000.
And between 2015 and 2019, Byrd says one of Epic's two Oklahoma schools failed to report more than $8.9 million in administrative payroll costs.
Had they been assessed full penalties by the state, EYS would reportedly have collected at least $837,000 less in management fees.
Additionally, state education officials are responsible for ensuring school districts meet accreditation standards every year, but the auditor said "there is virtually no follow-up or on-site review conducted by SDE as it relates to the actual records underlying the data reported."
Hofmeister called that a "mischaracterization" and said her department moved a reporting deadline for schools to September from December, allowing accounting officials more time to address any issues like the one that resulted in Epic's half million dollar penalty this February.
New transparency, accountability measures dodged
For two years in a row, Hofmeister has requested that the Legislature grant her department subpoena power to use when questions arise, in cases just such as Epic's.
But she just told the Tulsa World that Epic's numerous lobbyists were successful in blocking the idea from advancing.
A Tulsa Republican authored a new law that took effect last year that attempted to crack down on cost reporting by statewide virtual charter schools by requiring them to submit itemized invoices for their management fees.
But the state audit report says Epic failed to comply and "as a result, EYS' inaccurate OCAS (Oklahoma Cost Accounting System for public schools) coding of management fees continued to misrepresent actual expenditures incurred."
"It is disturbing that Epic Charter Schools blatantly disregarded the required procedures in this new law and engaged in questionable financial and ethical practices," said the law's author, State Rep. Sheila Dills, in a statement posted to her official Facebook page on Friday. "Taxpayers must be reassured that when laws are passed, the agencies responsible for the oversight of taxpayer dollars will hold entities accountable."
She also slammed Epic's contention that the results of the state's forensic audit were the result of anti-charter school or anti-school choice sentiments.
"Epic parents and others are brainwashed into believing that anyone who questions their business practices is attacking parents and their right to choose what education model is best for their child. This could not be further from the truth," Dills wrote.
"As a legislator, my number one goal is to address the overarching lack of transparency and accountability in all areas of our government. I chose to work on the area of education because we appropriate over half of our appropriated dollars in this area. Epic calls the State Auditors report 'political theatrics,' but I call the auditors report a job very well done."
Also noteworthy is the fact that Hofmeister previously accepted more than $50,000 in campaign contributions by Epic's founders and their backers, but she denies that she has in any way turned a blind eye to any possible wrongdoing.
She said it is important for the public to understand her department has been engaged behind the scenes for several years now in assisting with the gathering of Epic-related data and records by investigators from the Oklahoma State Bureau of Investigation, the U.S. Department of Education's Office of Inspector General and the Federal Bureau of Investigation, as first reported by the Tulsa World.
Future fixes
In her report, Byrd wrote that she thinks Oklahoma should consider prohibiting new charter contracts or renewals of existing contracts for schools operated by for-profit organizations — or subcontracts, like the one Epic Youth Services has held for the two charter schools in Oklahoma.
Hofmeister said she wholeheartedly agrees.
She said an inherent "clash of cultures" exists between traditional public schools designed to provide the best service possible with public funds available and a charter school management organization designed to extract the maximum profit possible while providing such a service.
And Oklahoma's longstanding cost accounting system for public schools never envisioned the for-profit school model.
"We are committed to addressing the challenges in accountability that are noted in the audit. The findings do point to clear limitations the OSDE has had for decades. This is unacceptable and investments in modernization efforts must be a priority," Hofmeister said. "Over the past several years, we've discovered data reporting weaknesses and have implemented changes to help address some of the systemic problems that surround the Epic model.
"But the underlying fact is that unless and until there is a change through legislation, a for-profit model will continue to pose serious challenges."
---
Epic Charter Schools: A Tulsa World investigation
Superintendent Hofmeister responds to accountability failures cited in state audit of Epic Charter Schools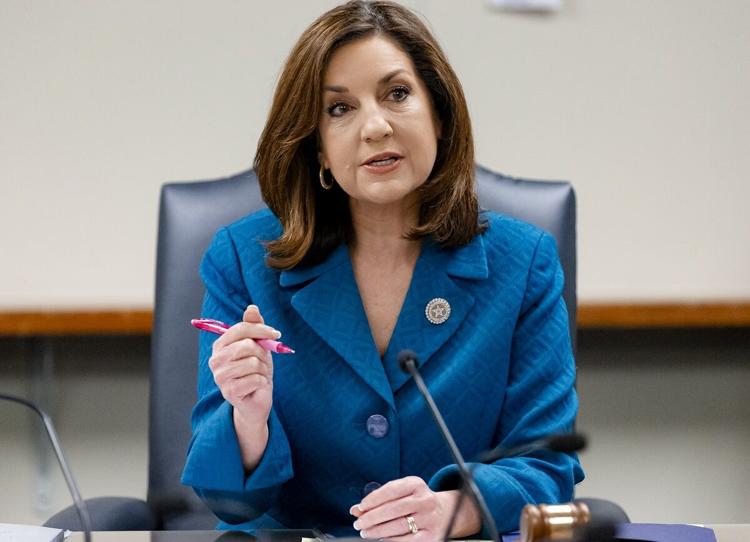 Epic Charter Schools calls state auditor's report on accounting practices 'fiction'
'Epic owes Oklahoma $8.9 million': Improper transfers, chronic misreporting found by state auditor's investigation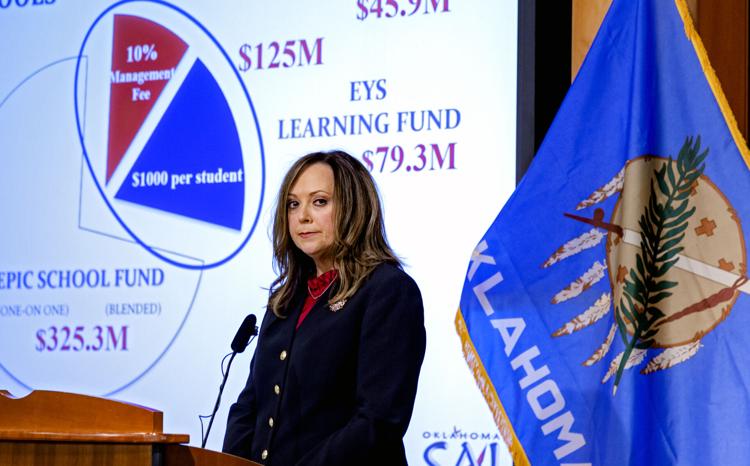 Officials call Epic audit findings 'concerning,' 'deeply disturbing,' 'troubling'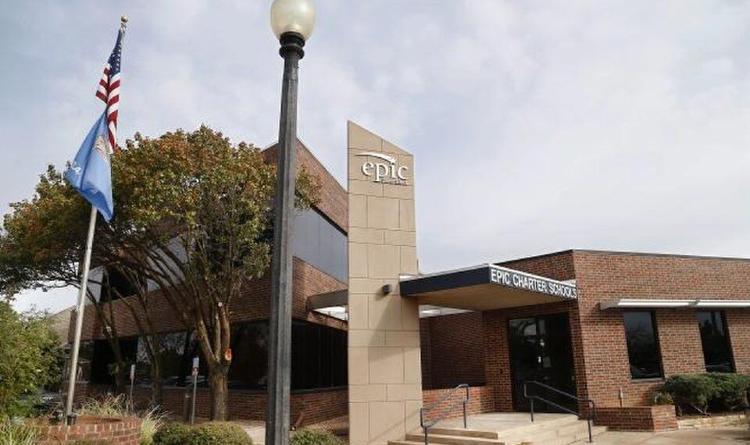 Key findings and conclusions from the Oct. 1, 2020, report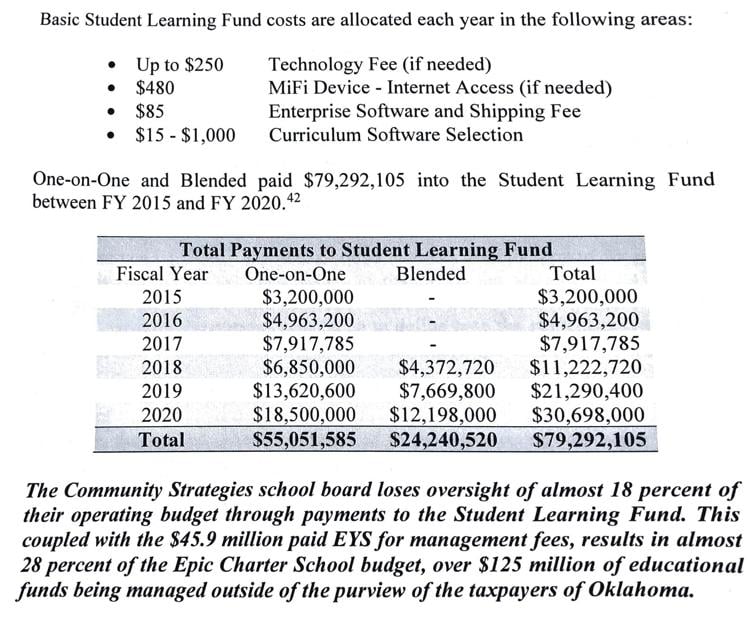 Key findings and conclusions from the Oct. 1, 2020, report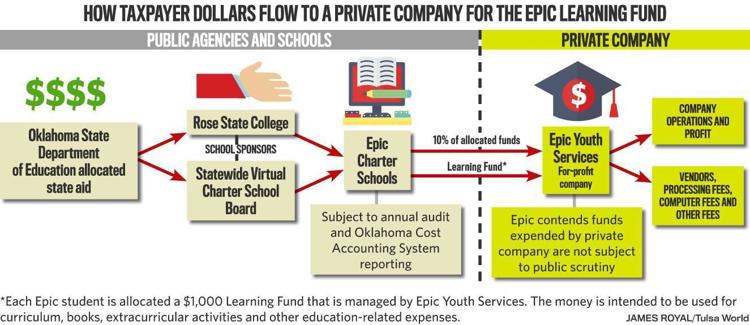 Key findings and conclusions from the Oct. 1, 2020, report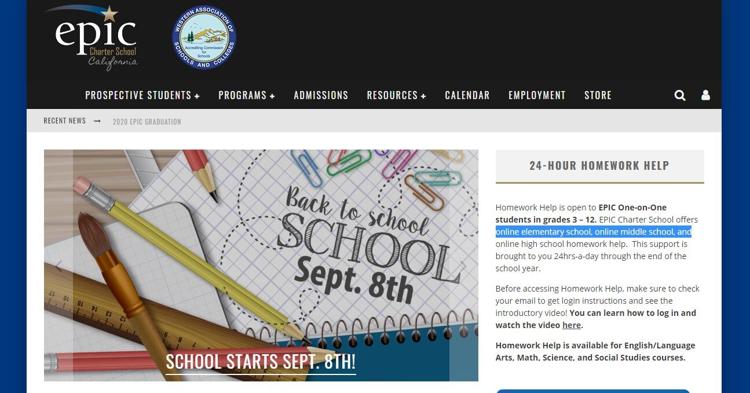 Key findings and conclusions from the Oct. 1, 2020, report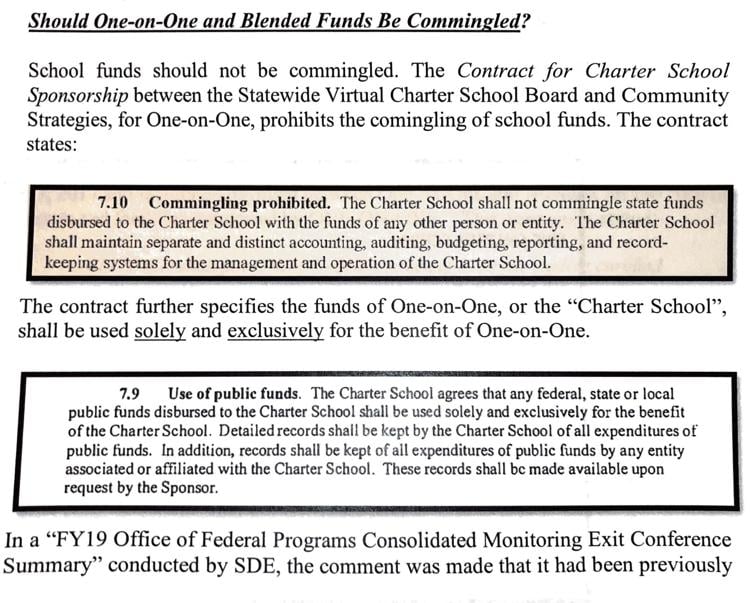 Key findings and conclusions from the Oct. 1, 2020, report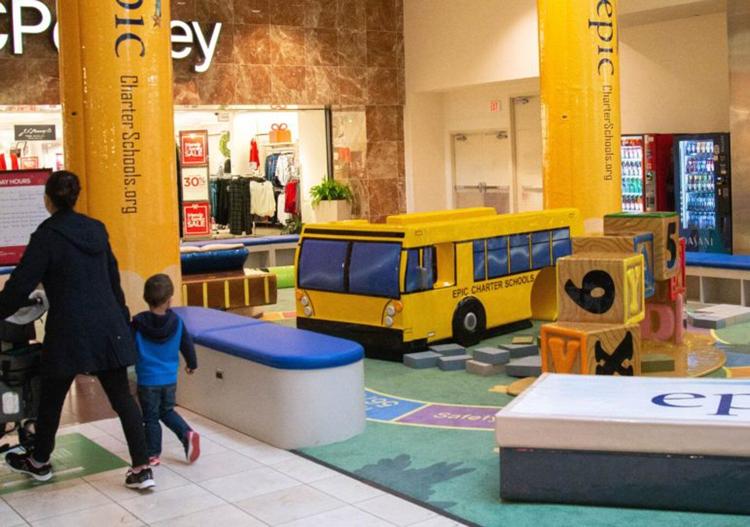 Epic Charter Schools targets state senator again in pre-election email to parents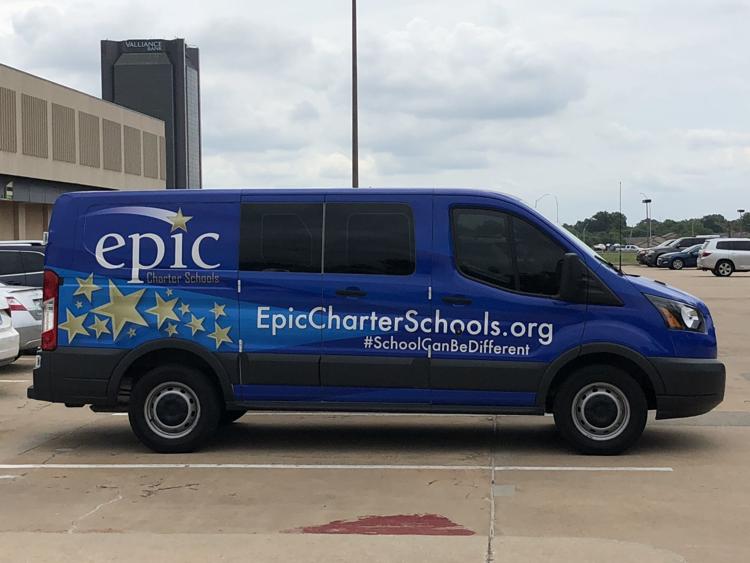 Epic Charter Schools founders and backers keep up campaign influence spending amid state investigations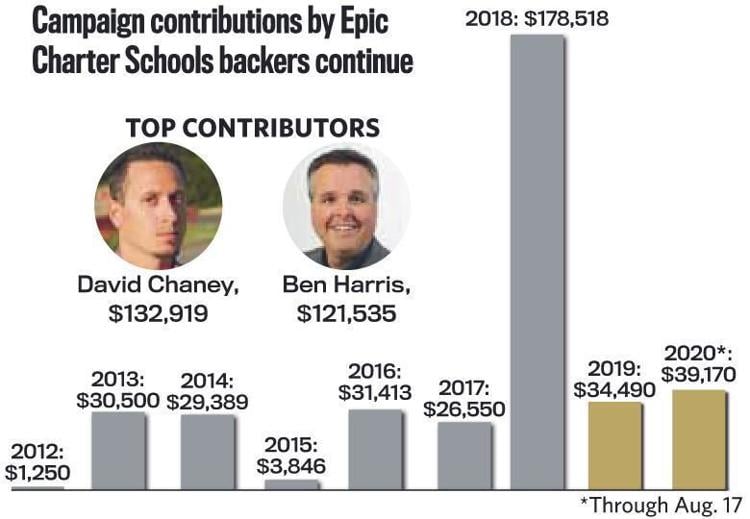 State senator sued by Epic Charter Schools awarded legal fees plus $500,000 in sanctions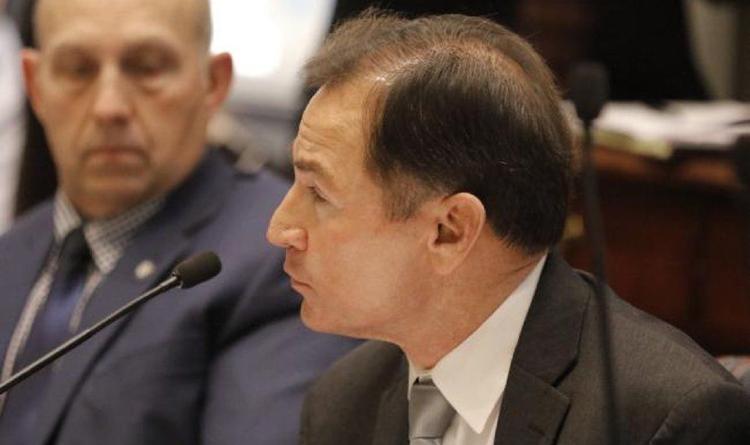 Enrollment already up 77% across Oklahoma's six virtual charter schools amid COVID-19 pandemic

Epic co-founder claims innocence in new video address amid back-to-school student recruiting drive
Epic becomes Oklahoma's largest school district as pandemic pushes virtual enrollment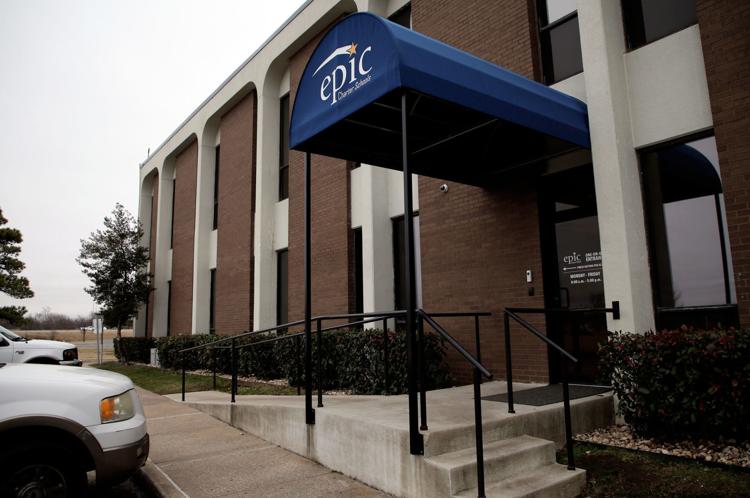 Oklahoma Statewide Virtual Charter School Board wants to weigh in on court case involving Epic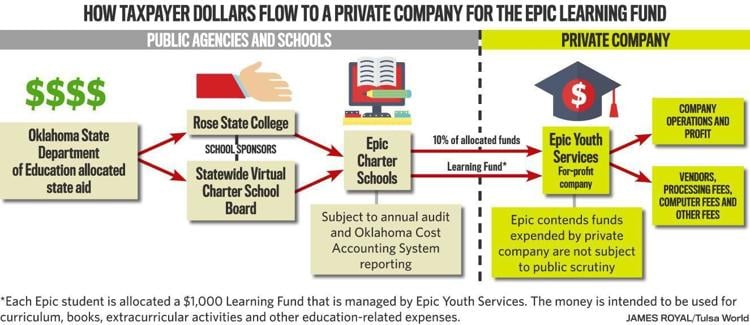 State Chamber says no conflicts of interest in legal filing despite Epic Charter Schools' membership, school founder on Chamber board of directors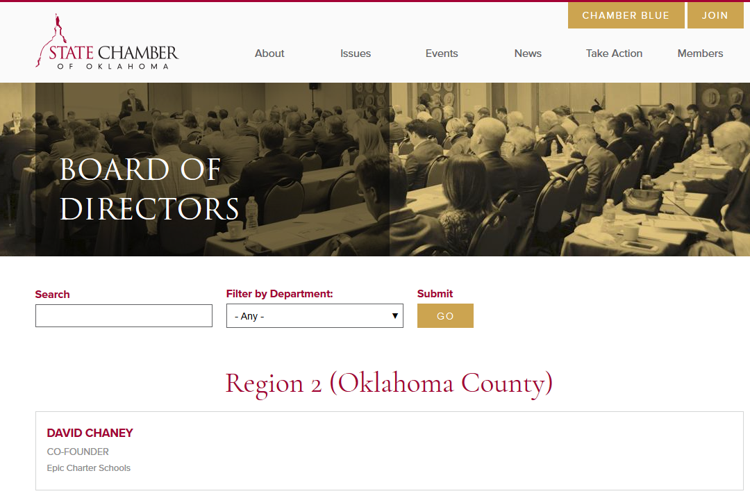 Epic Charter Schools' for-profit management firm refuses to release documents to investigators, Oklahoma attorney general says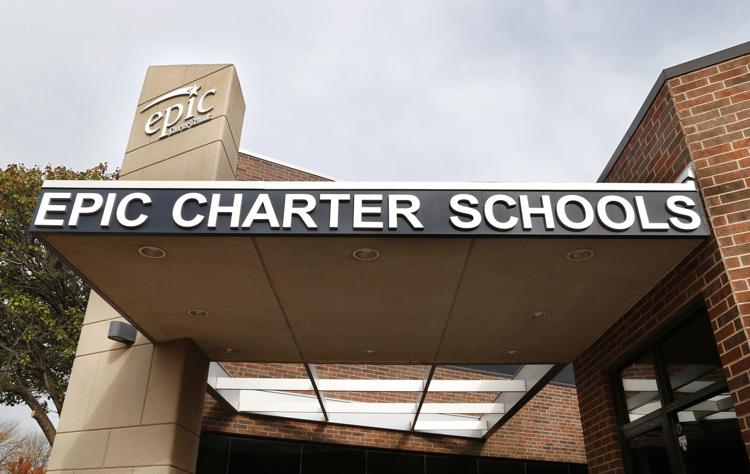 'Our kids have become a piggy bank': Epic Charter Schools shields $50M in taxpayer funds from public scrutiny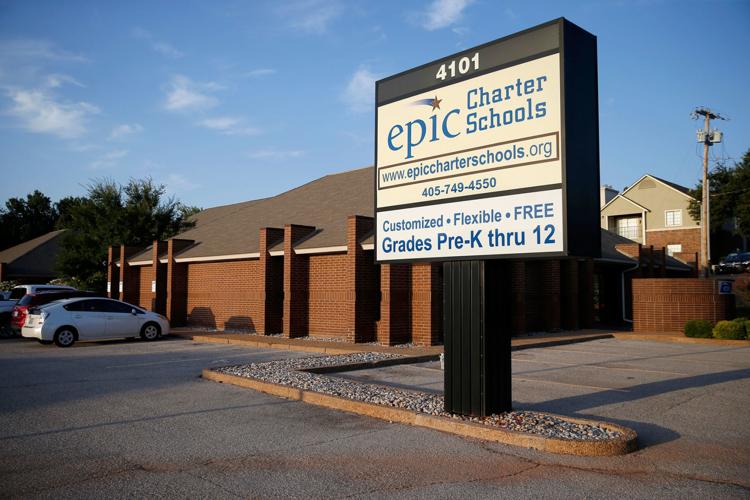 Lawmakers accuse Epic of intimidation attempt with defamation lawsuit against state senator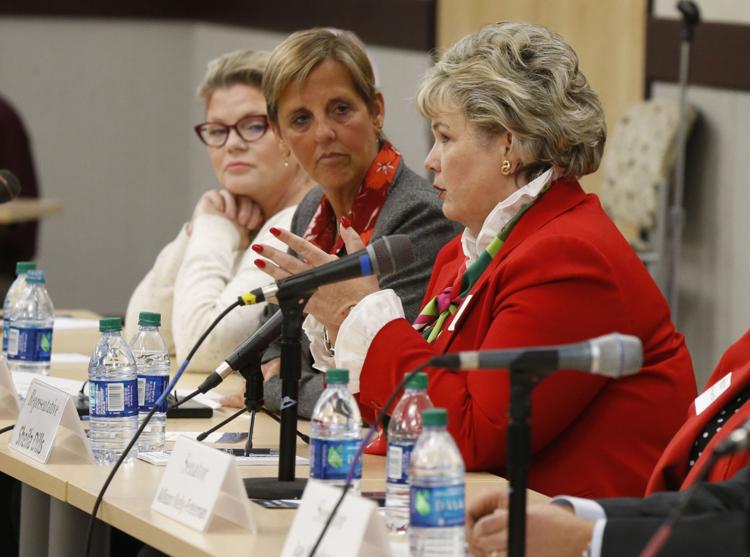 Epic Charter Schools sues state senator who questioned student attendance and funding, accusing him of slander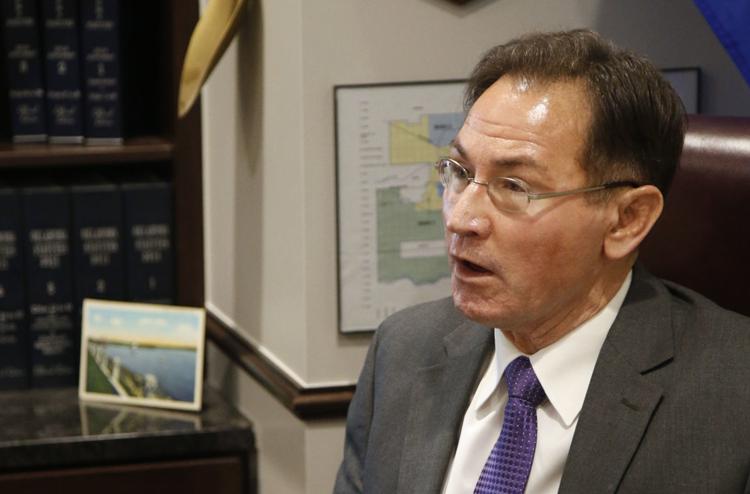 Epic Charter Schools promoting itself with multimillion-dollar advertising campaign, plus $9,000 per month shopping mall playground sponsorships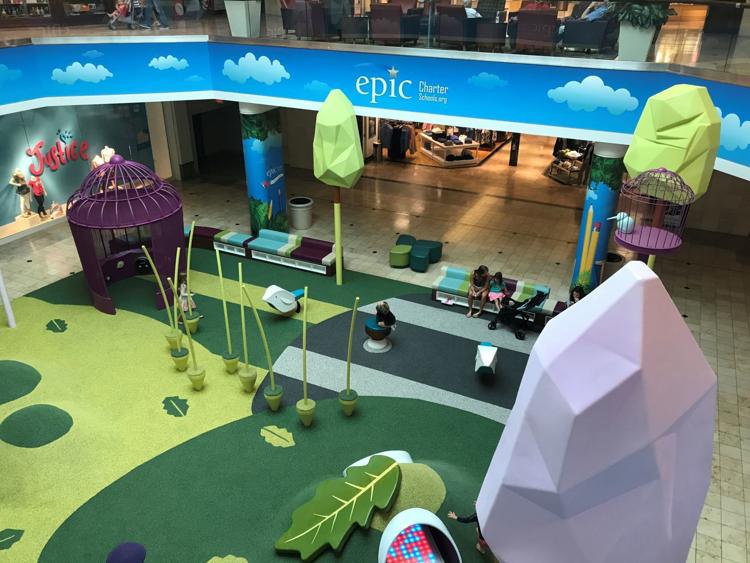 OSBI investigating new allegations of forgery by Epic Charter Schools' co-founder and CFO, willful neglect by board members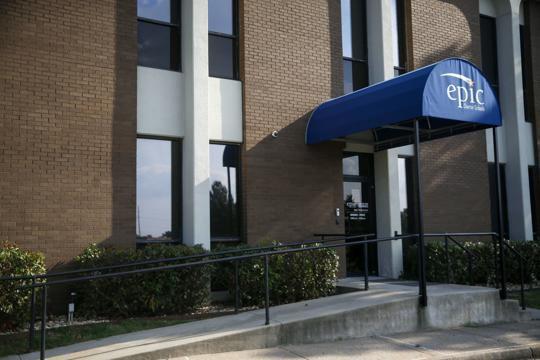 How does Epic Charter Schools stack up academically? Check out student proficiency test scores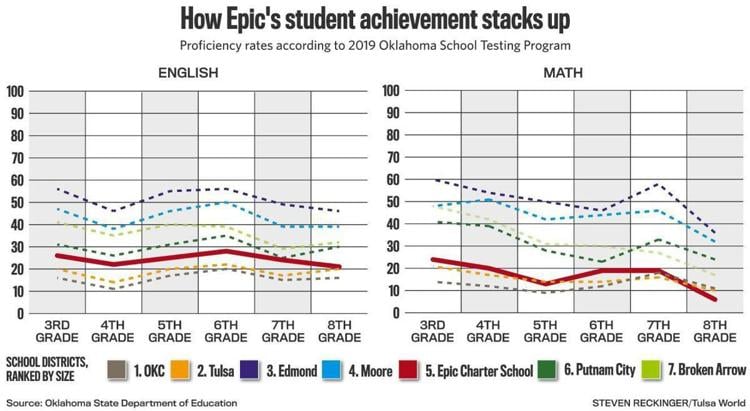 Epic Charter Schools' expansion into Texas in limbo amid new revelations about criminal investigation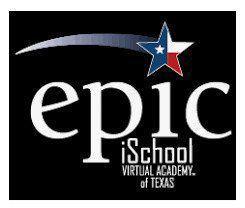 Tulsa lawmaker uses rarely invoked legal provision to attend closed-door meeting on Epic Charter Schools investigation, educators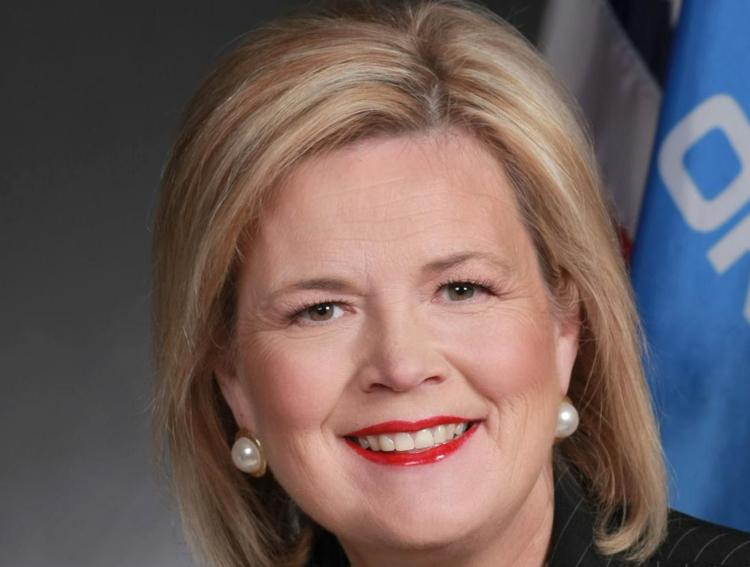 New records reveal Epic Charter Schools' sponsor was in touch with state auditor for months before scandal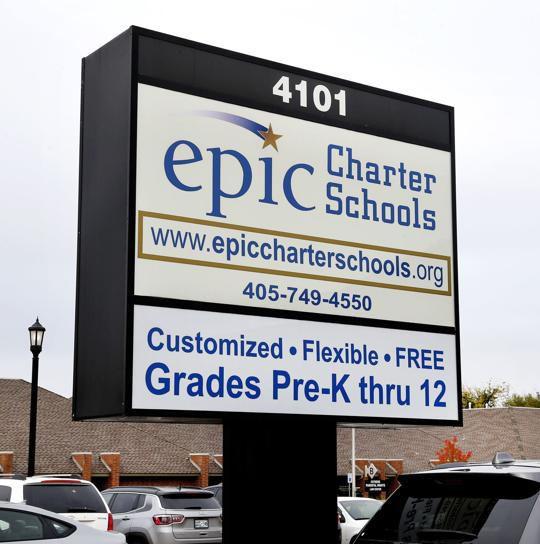 Governor requests state audit of Epic Charter Schools; school's sponsor already in touch with state auditor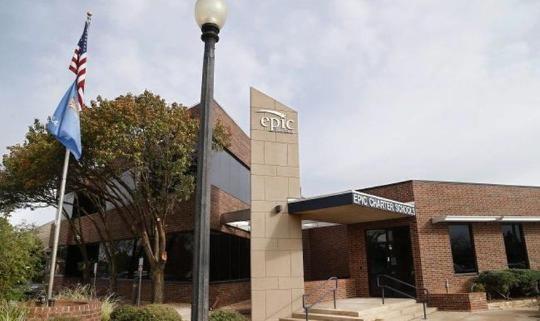 Records show FBI has also been looking into Epic Charter Schools, along with federal education investigators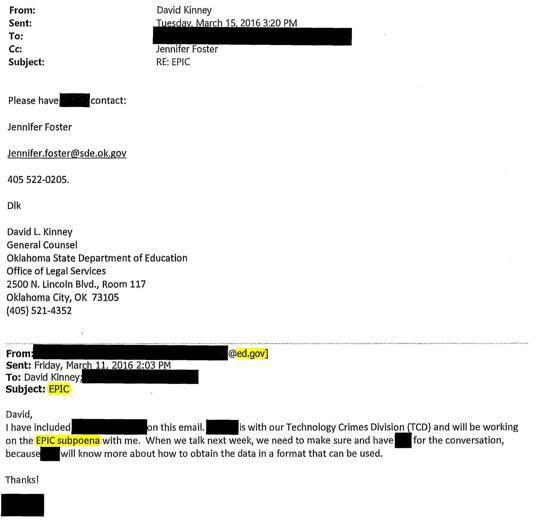 State superintendent reacts to Epic Charter Schools investigation; online school official claims innocence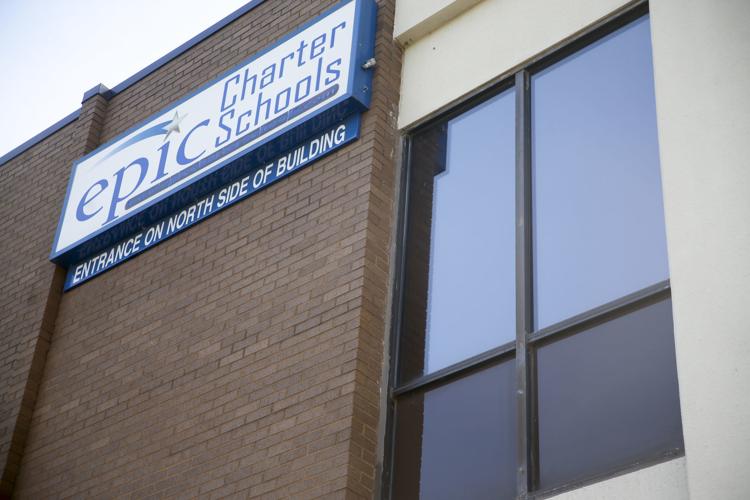 State senator raises new questions about Epic Charter Schools and oversight by Oklahoma State Department of Education
Leadership change at Oklahoma's largest virtual charter school likely necessitated by new transparency, conflict of interest law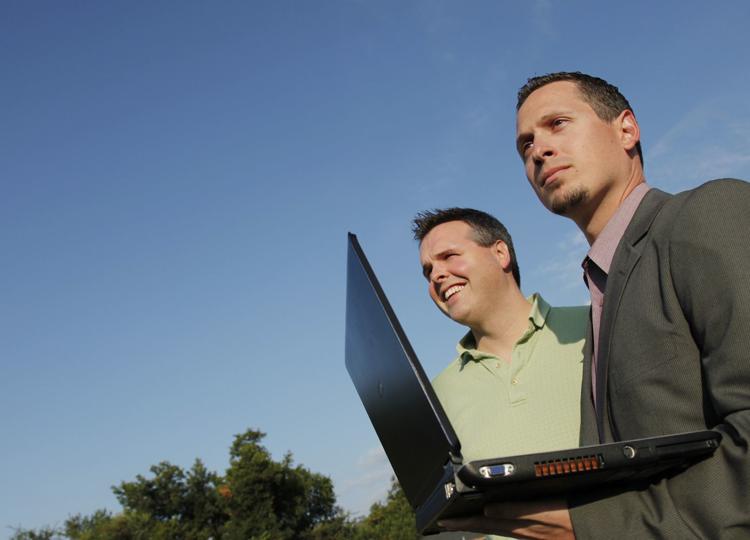 State Senate passes new transparency reporting requirements for virtual charter schools; bill headed to Gov. Stitt next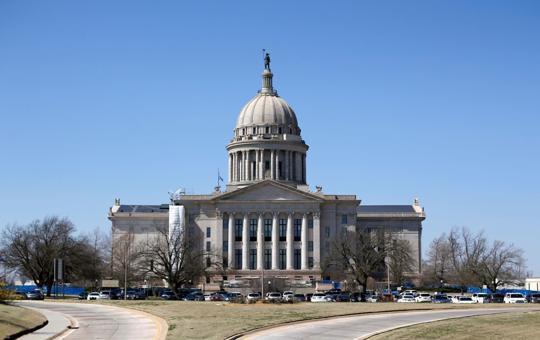 State education officials deny clearing Epic Charter Schools in investigation, despite school's new claims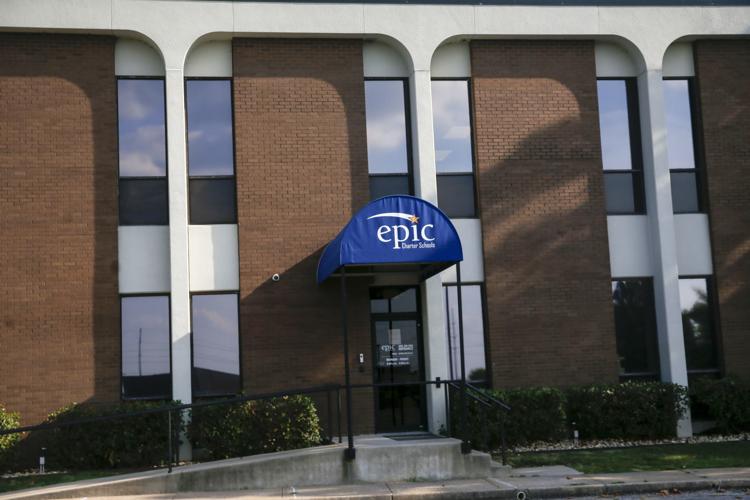 Epic Charter Schools, school reform and funding needs on the minds of Tulsa Republicans at Friday event with State Superintendent Joy Hofmeister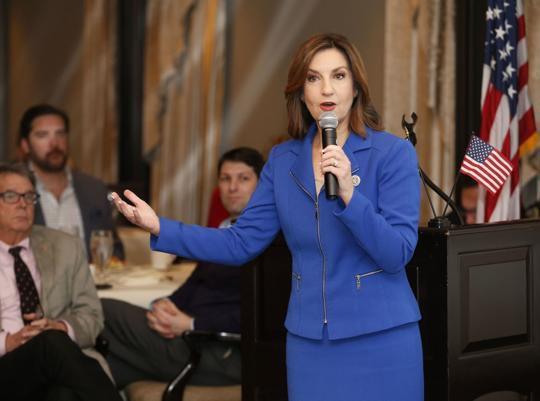 New transparency reporting requirements for virtual charter schools advance to state Senate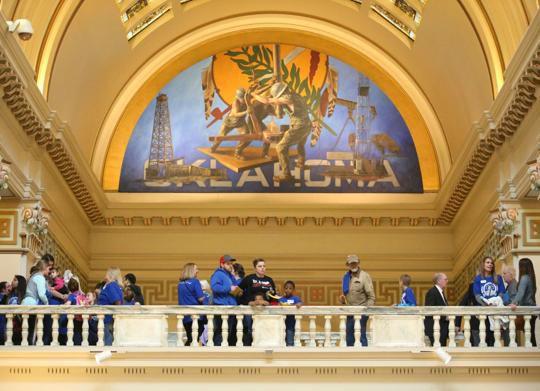 Parents, students pack Capitol to tell lawmakers about 'the array of reasons to choose Epic'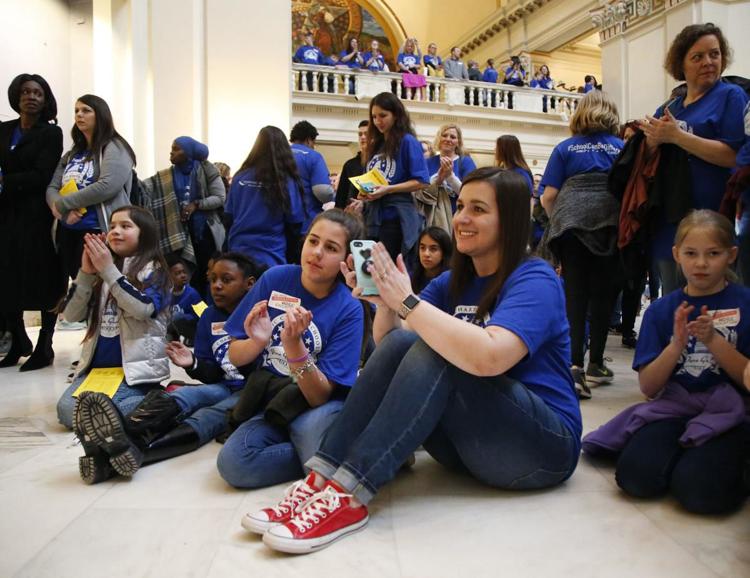 15 people with ties to Epic Charter donated $180,000 to 78 candidates for state office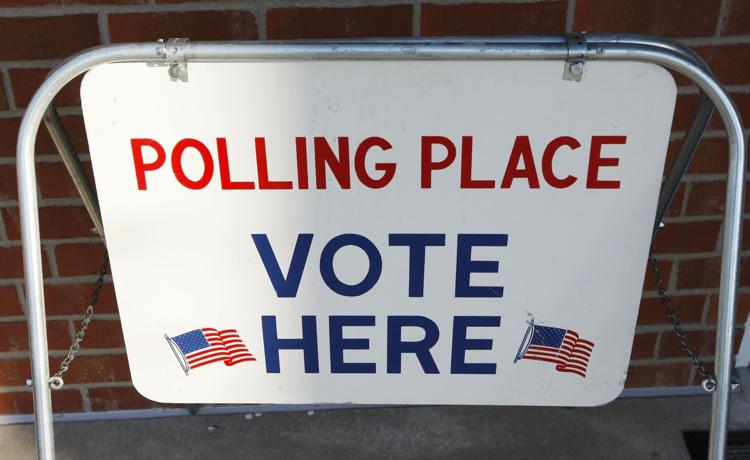 Epic Charter Schools under investigation by state, federal law enforcement agencies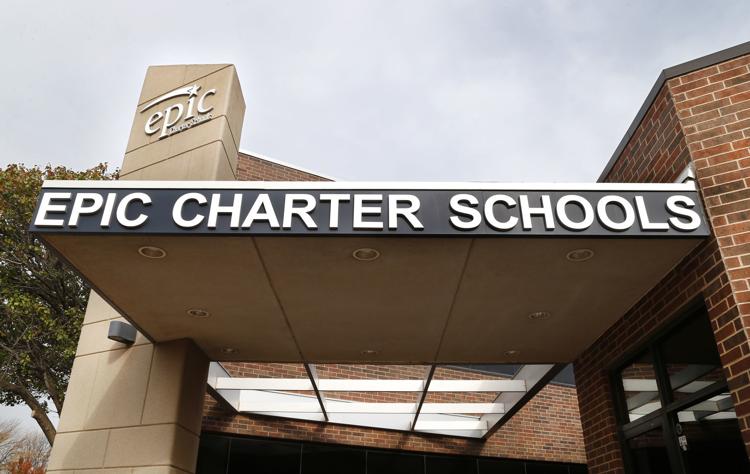 A study in contrasts: Most Tulsa County districts lose students while virtual numbers soar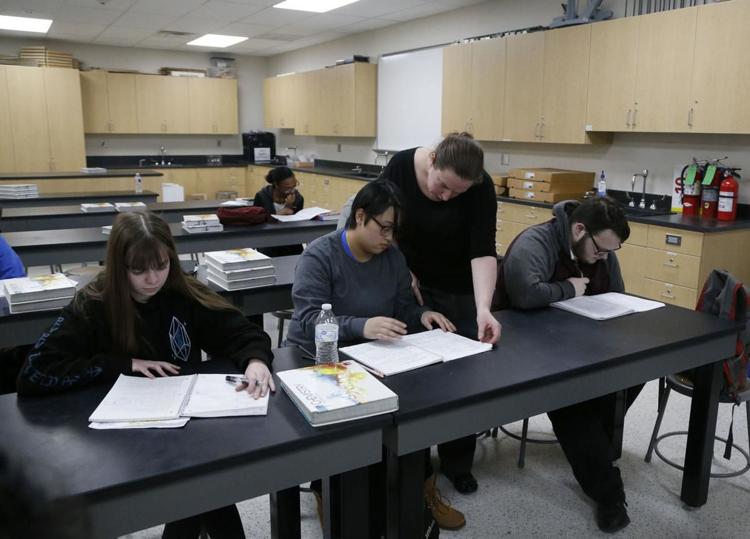 496 Tulsa Public Schools students left for EPIC virtual school since August. TPS to lawmakers: Regulation is needed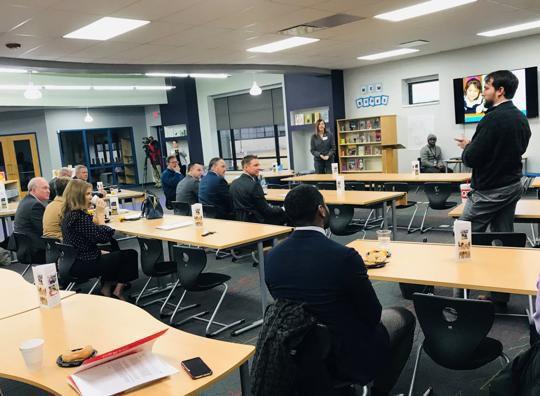 Skyrocketing student enrollment nets Epic Charter Schools nearly $39 million more in midyear adjustments to state funding for public schools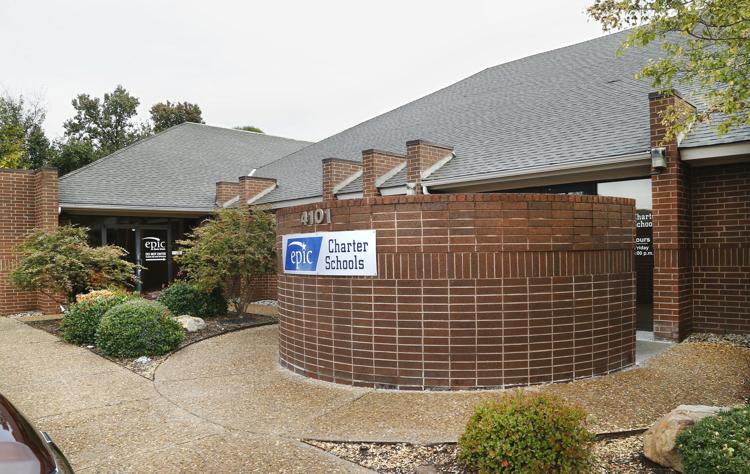 Journalism worth your time and money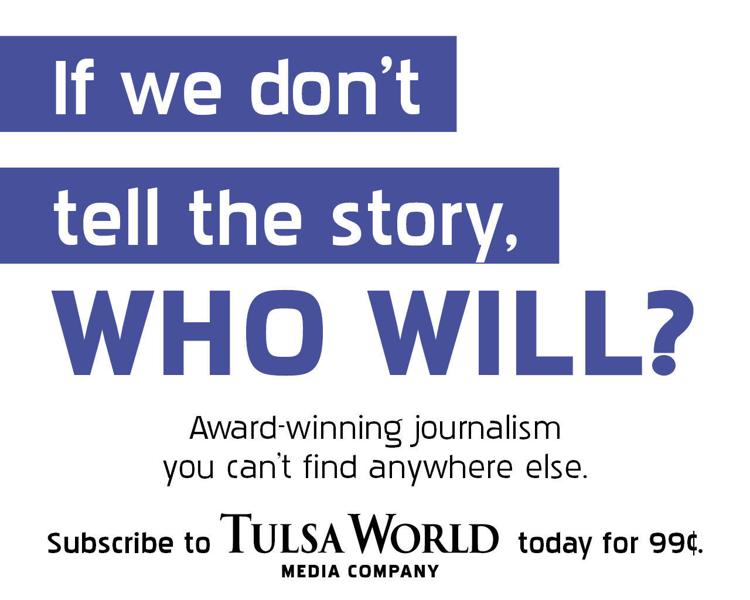 July 2019: Joy Hofmeister on Epic Charter Schools scandal
Andrea Eger
918-581-8470
Twitter: @AndreaEger
Be the first to know
Get local news delivered to your inbox!