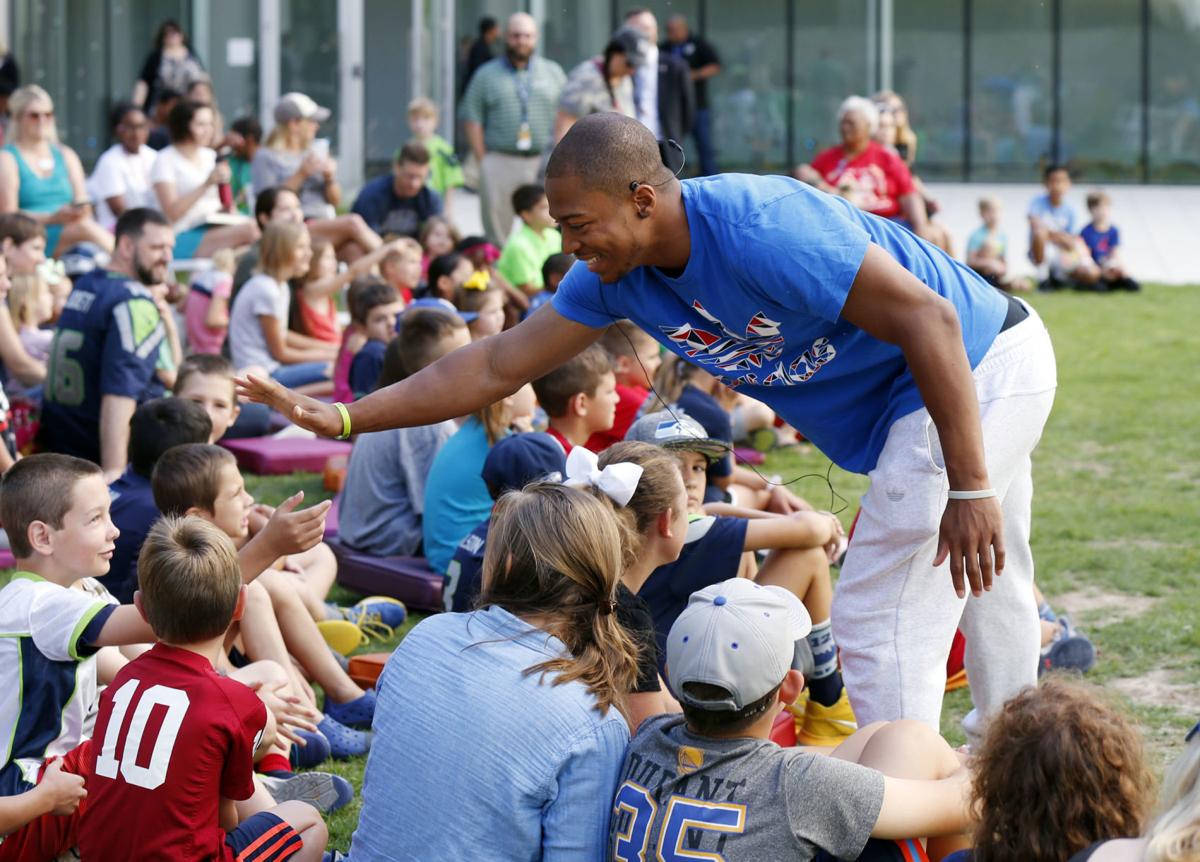 NFL stories like the Deshaun Watson situation in Houston and the Aaron Rodgers-Green Bay rift always command more attention than an act of kindness and generosity, but Tyler Lockett's I Know I Can Foundation work deserves a headline.
A graduate of Booker T. Washington High School, Lockett is preparing for his seventh NFL season as a wide receiver with the Seattle Seahawks. Through his foundation, he recently announced a pledge of $120,000 for scholarships.
For two college-bound graduates of each of six Tulsa Public Schools high schools — McLain, Rogers, Webster, Memorial, Booker T. Washington and Central — there are $10,000 scholarships.
Before the pandemic, Lockett established a job-shadowing program for TPS students. Those students would have been involved in job-shadowing experiences in major cities all over the country.
They would have gotten practical experience and a head start on a desired career, but the COVID-19 crisis eliminated the ability for current high school seniors and juniors to travel for those projects.
Lockett adjusted by awarding $10,000 scholarships to eight 2021 graduates and $10,000 scholarships to four 2022 graduates. As of the summer of 2022, Lockett expects the job-shadowing program to take shape as originally intended.
When asked about his motivation for helping TPS students, Lockett replied, "First, I'm inspired by my faith in God. I believe in giving people a chance. When someone invests in you, it might give you hope and see something in yourself that you didn't see before. We want to help young people chase their dreams.
"Finding cool, creative ways to invest in people — that's what I find joy in."