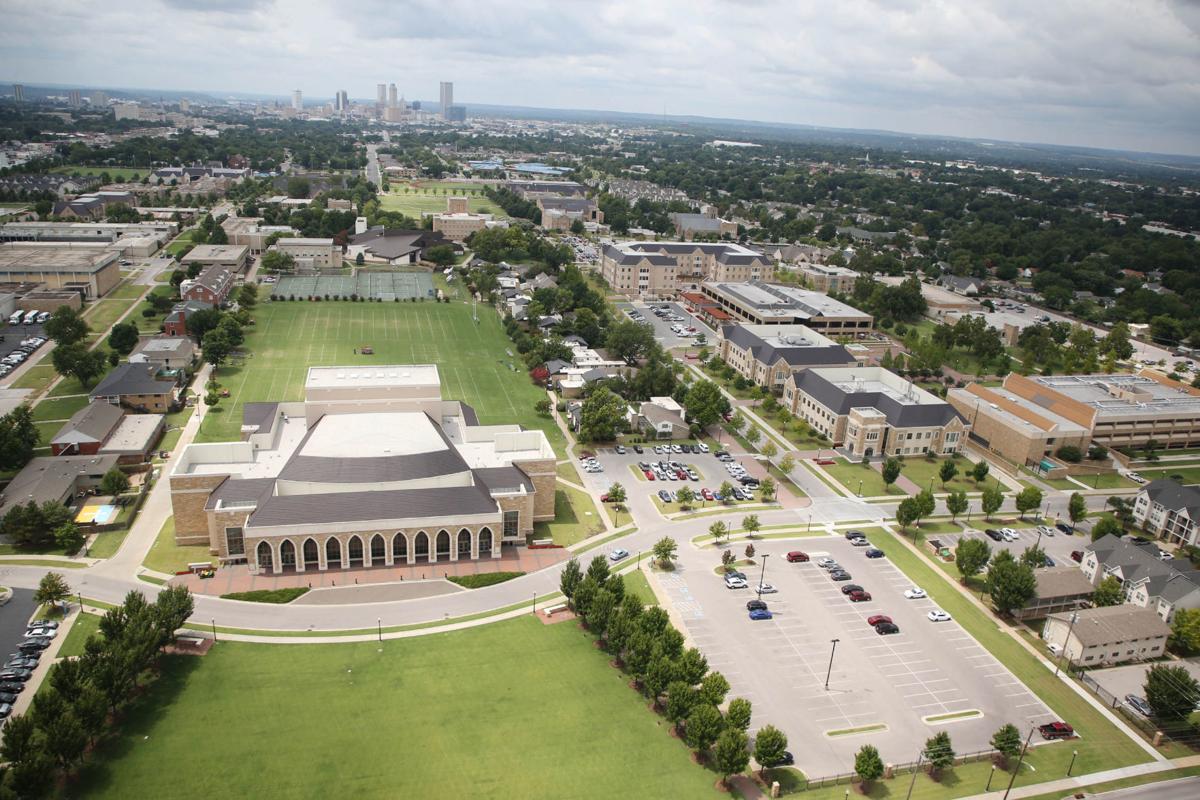 When the University of Tulsa sought input recently from local employers and other stakeholders about what they want from the school, one theme kept coming up:
More well-rounded graduates.
And having listened, TU officials are preparing not only to deliver them, they say, but to do it better than anyone else in the country.
Janet Levit, interim president, said a big focus of the university's newly adopted strategic plan will be to encourage and better allow students to "blend the strengths of the liberal arts and technical STEM-related areas." This will provide for "what I call mix-and-match-type degrees."
"It's just really critical for what our community and what our employers want," she said.
"A lot of universities offer both (spheres)," added Marcia MacLeod, who chaired the Strategic Planning Committee. "But the meshing of the two together to make sure the students get a robust experience in both is what is unique to TU.
"Others might follow us. But there aren't that many that are doing that right now."
TU officials talked in more detail Friday about the new strategic plan, which was approved by the Board of Trustees on Jan. 29.
The Faculty Senate also gave its approval to the plan, and it was endorsed, as well, by TU's Staff Advisory Council.
To support the plan, approximately $156 million in one-time fundraising will be required over the next five years.
In addition to promoting a broader educational experience, another plan emphasis will be strengthening and expanding TU's existing specialties of energy and cyber studies.
Also, TU will design and launch a "job guarantee" program for all incoming undergraduate students.
A renewed emphasis on diversity and inclusion will factor into the plan, as well.
Diversity "has been a longstanding value of the university," Levit said. "But in looking at our numbers of students, of faculty, from different diverse populations, we believe that we can really live these values in a much stronger way."
Input from faculty, staff and other members of the TU community was vital to the plan process and will continue to be as the new plan is implemented, officials said.
That was key, they added, given the sparks that flew in 2019 when a new academic reorganization initiative was introduced.
The True Commitment initiative — which eliminates dozens of degree programs, most in the arts and humanities, to better focus resources on high-enrollment areas such as engineering and computer science — brought heated resistance, with opponents viewing it as a threat to TU's history, tradition and future.
University officials defended it as a necessary move for the future and emphasized that they remained committed to the humanities.
"The Faculty Senate approved this new strategic plan by 85%. The trustees approved it unanimously. I would say that speaks volumes for 'detente,'" Levit said. "It gives me a lot of optimism about this plan being a true springboard to a thriving and sustainable University of Tulsa."
Levit said the plan relied on data and research compiled by Boston Consulting Group, including surveys of community members and stakeholders.
She said the data supported the investment in energy and cyber studies as well as an emphasis on more "truly well-rounded graduates."
Whether it's done through double majors, double minors or other combinations, the goal is more graduates "who can crunch numbers or design machinery or figure out how to secure pipelines but who also know how to write, how to think critically, how to be creative and engage in design-thinking — who know how to connect the dots," Levit said.
MacLeod said the plan reflects a desire to work more closely with the city of Tulsa "and really be part of the economic engine that drives it forward."
The university has always been part of the community, she added, but "Tulsa clearly has become cool, and the University of Tulsa wants to be there right with it."
"All great cities have great universities, and great universities have great cities," said Dana Weber, chairwoman of TU's Board of Trustees. "I think it's good for all of us to recognize that the better aligned or tied at the hip we are, the better all of us will be."
---
Featured video: TU professor Jeffrey Alderman discusses the uses of science in dealing with national policy