Before a socially distanced, masked crowd, the Tulsa Public Schools Board of Education voted 5-0 Wednesday evening to authorize its attorneys to take legal action as needed over the district's inability to require masks on campuses.
"There are a lot of moving parts," board Vice President Suzanne Schreiber said. "If it is necessary to get a mask mandate in place to take care of students and there is a valid claim, then we will participate in a lawsuit."
Board members Judith Barba Perez and Jerry Griffin were absent from the special meeting.
As of Wednesday night, nothing had been filed in court. However, both Schreiber and board President Stacey Woolley said the board was notified of an impending lawsuit against the district specifically because it cannot require masks on campus when classes start on Aug. 19.
"There are some parents who believe it is our responsibility to do that," Woolley said. "We want to go on ahead and be prepared for that."
Even if such a declaration is issued, the new law requires that additional steps be observed, including revisiting the mask mandate at every regular school board meeting while it is in place.
The board also approved a resolution further endorsing the district's COVID-19 protocols for the coming school year, which specifically state that masks are expected while in district buildings and required on school buses.
While introducing the resolution, Woolley noted that due to the Tulsa area's COVID-19 case counts, the district would currently require masks if they were legally allowed to do so. Data released Wednesday by the Tulsa Health Department indicate that the case rates across all of of Tulsa County's ZIP codes are at high, severe or extremely severe risk of spreading COVID-19.
"My hope is that the mask requirement will be temporary," Woolley said. "We've demonstrated before that when the science changed, when things felt safer, we took away that requirement. Things are going the other direction, and we feel the need to implement that."
Despite the new state law, Chris Brewster, the superintendent of Santa Fe South Schools, announced Wednesday that the charter school's Oklahoma City-area campuses will require masks for everyone in its facilities starting Thursday.
Woolley said the possibility of doing something similar to Santa Fe South was discussed among board leadership but was ultimately rejected.
"We would rather do our very best to work within the parameters of the law and push back in that manner rather than to model what some might see as poor behaviors by community leaders by defying laws," she said.
Along with carrying signs outside the Education Service Center prior to the meeting, people affiliated with the community group Tulsa Blue Together packed Wednesday's meeting to show their support for the district to require masks in its buildings as public health conditions warrant.
"Unfortunately, with a global pandemic, what it boils down to is that either we're all in or all out," Tulsa Blue Together founder Matt Ingham said. "You can't straddle the fence in a global pandemic. Tulsa County couldn't straddle the fence in 1918 when the Spanish flu struck, and Tulsa County cannot straddle the fence in 2020 and 2021 with COVID-19 and the delta variant. We've got to either be all in or all out."
Related video: Tulsa Public Schools superintendent on masks for 2021-22 school year
COVID-19 information Oklahomans need to know
When can children get vaccinated?
COVID consequences: What can unvaccinated people expect if they get infected?
Primary care physician Brad Hardy discusses post-COVID syndrome
What do pregnant women need to know?
OSU Medical Center doctor on Regeneron: 'The only effective therapy that we have for COVID-19 right now'
When can Oklahomans get a booster shot?
'Continued death rates high for some time to come' despite decreasing cases in Oklahoma
Can schools mandate masks?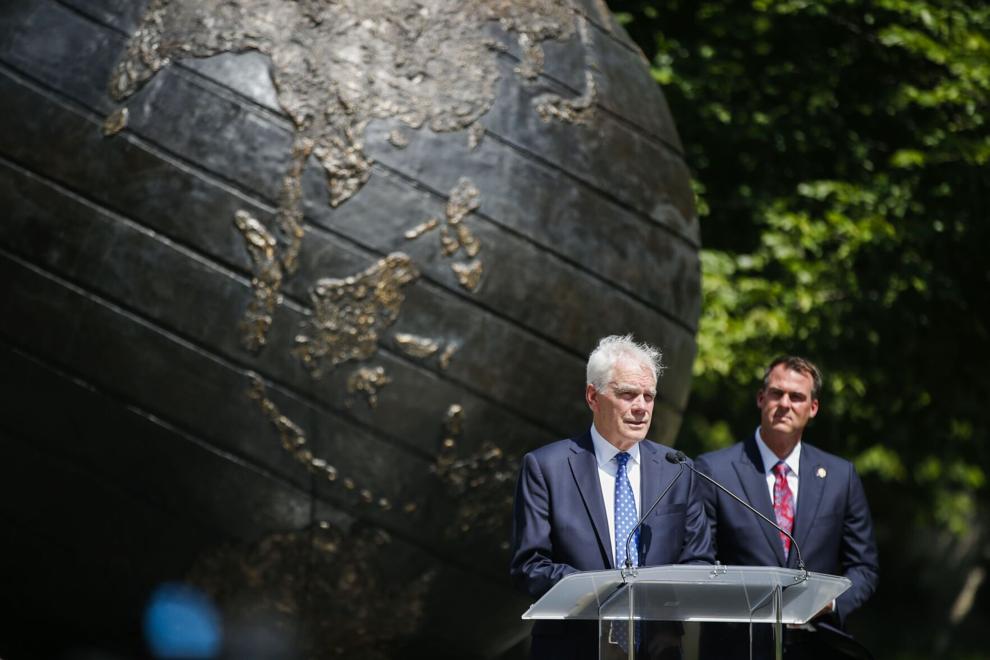 Explainer on COVID testing in Oklahoma schools funded through early-detection grant
Isolation and quarantine guidance for classroom exposures
Details on delta variant
Why aren't COVID-19 patients receiving the vaccine while hospitalized?
"Go get your shots." Unvaccinated COVID patient talks about his illness
Can unvaccinated people be immune due to a previous COVID infection?
COVID data expert: 'We're moving into a bit of an endemic situation'
How long might Oklahoma have COVID-19 'population immunity'?
Post-COVID infection expectations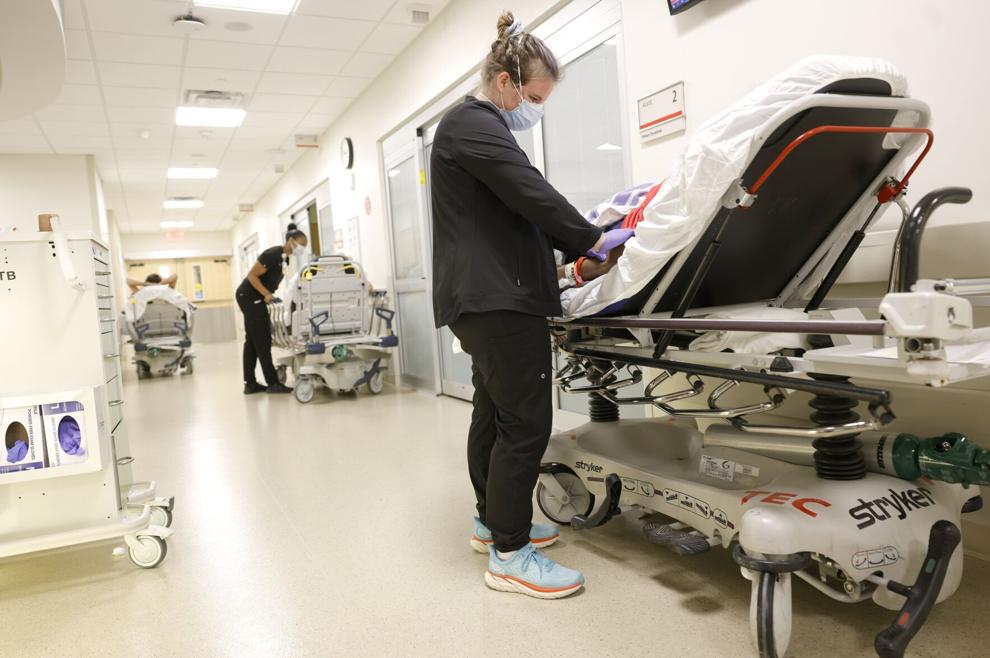 Most updated mask guidance from CDC, WHO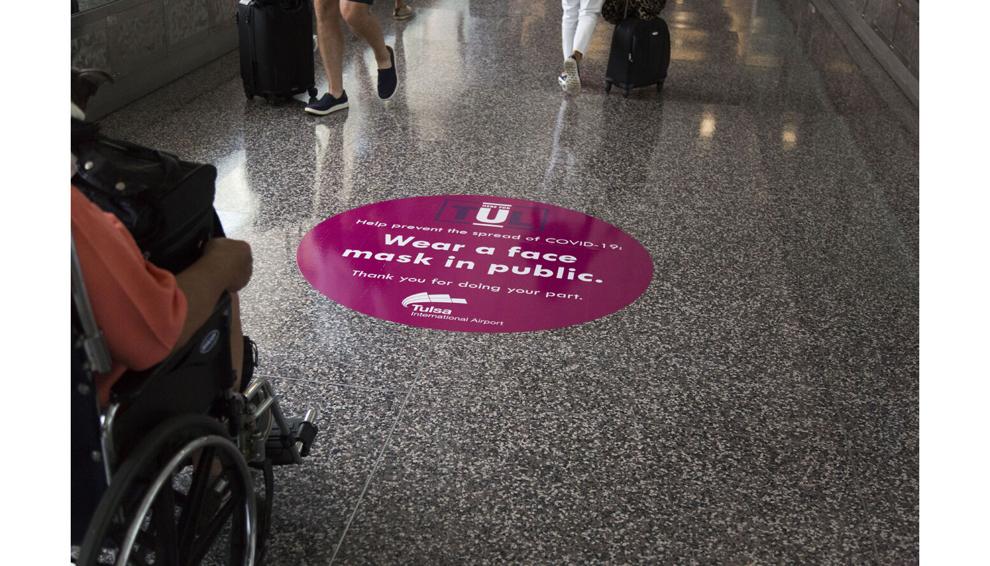 Where you can find COVID testing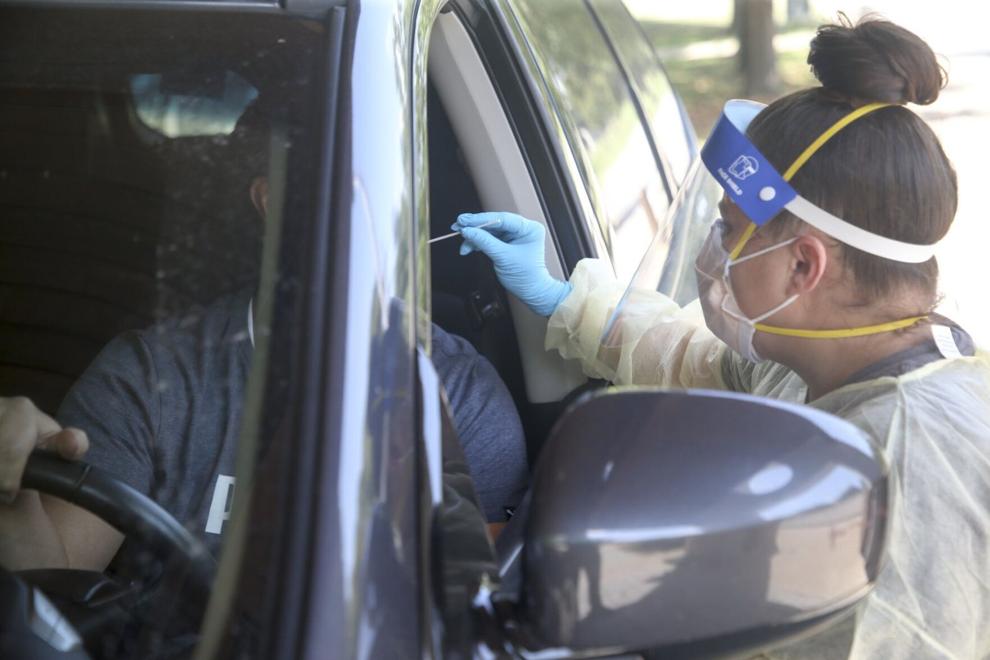 Where to find a vaccination
$5 for 5 months