OKLAHOMA CITY — Some educators took issue on Tuesday with comments Gov. Kevin Stitt's education secretary, Ryan Walters, made about in-class cancellations as COVID cases continue to rise.
Shutting down schools should not be the first reaction but should be a last resort, Walters wrote on Twitter.
"Parents are tired and children suffer when administrators act out of fear and not in the best interests of their kids and their future," Walters wrote.
He called on school to use all resources and administrative personnel to cover classes to ensure all students have an in-person option, he said.
"They should fulfill their obligation to educate our kids in Oklahoma," he said.
The first reaction should not be to shut schools down. It is the last resort. Parents are tired and children suffer when administrators act out of fear and not in the best interests of their kids and their future. (1/2)

— Secretary Ryan Walters (@sec_walters) January 11, 2022
Walters, a Republican, is running for state superintendent.
"Our students are paying the ultimate price for the lack of leadership from the Governor's Office during this pandemic," said State Superintendent Joy Hofmeister.
Hofmiester, who is term limited as school superintendent, has left the Republican Party and is running for governor as a Democrat. Stitt, a Republican, is seeking reelection.
"Schools need to be open, and school leaders are doing everything in their power to make that happen," she said.
"Pretending the pandemic doesn't exist does nothing to solve the problem — in fact, it makes it worse. This week is living proof. It is past time to stop pitting Oklahomans against one another and exploiting a public health crisis."
Bixby Superintendent Rob Miller called Walters' comments "inaccurate and unfair."
He said the best option amid the surge is for schools overwhelmed by illness to move to distance learning for short periods of time.
He and other district leaders decided Monday evening such a move was necessary for the remainder of the week since Bixby's schools are already contending with more absences due to active COVID cases than in any whole month since the pandemic began — 205 students and 55 employees.
"The assumption is that simply putting a warm body in a classroom means that students will continue to receive equitable, quality instruction, and that's false," Miller said. "We're better off having direct instruction through Google Chromebook with that teacher and their students than just putting students with a clerk or administrators, because then it's just supervising kids — babysitting — and not instruction."
He said generalized statements are not helpful.
"These types of comments do not resonate well with teachers and do not contribute to the retention of quality teachers in the state of Oklahoma," Miller said.
Union Superintendent Kirt Hartzler said that due to the COVID surge there simply aren't enough adults who aren't sick to safely have kids receive instruction in every building.
"This is not a response born out of fear," Hartzler said. "It has absolutely nothing to do with fear but everything to do with not having an adequate number of staff available to safely open schools. We had administrators in classrooms yesterday, and it was not sustainable considering our skyrocketing COVID numbers."
Clinton Public Schools announced when classes let out Tuesday afternoon that all students would have to remain at home and participate in the district's virtual learning programs until next Tuesday, Jan. 18.
A letter to parents from the superintendent there said 35% of the staff were out and 30% of students were absent.
Kim Meacham, a parent and Clinton school board member, took to Twitter to object to Walters' comments, which he posted on that and other social media platforms.
"I lipped off today — and I don't normally do that. It just hit me wrong today," Meacham said when reached by phone by the Tulsa World. "Especially from behind a keyboard, it's really easy to shame right now. I know he's the secretary of education, and I know he's running for state superintendent next time, and that's not really a supportive thing to do — to shame all of those school systems who are trying their best to stay open. It's kind of a cop-out to me.
"Nobody is sitting back with their feet on a desk eating bonbons."
Meacham said she volunteered to cover three shifts of cafeteria duty at a particularly hard-hit Clinton elementary school on Tuesday.
"I learned of how many staff we had out at that particular elementary school, so I picked up the phone and called the principal and asked, `How could I help?'"
Shawna Mott-Wright, president of the Tulsa Classroom Teachers Association, which is the collective bargaining unit for teachers in Tulsa Public Schools, challenged Walters and anyone with similar sentiments to begin substitute teaching in local classrooms immediately to better understand the practical realities of the current surge for schools.
She said Walters would find that school and district administrators and local teachers union representatives are already pitching in as substitute teachers to cover for sick workers.
"If Secretary Walters would be helpful and of some use instead of playing the political blame games, he would not pit parents against school administrators," said Mott-Wright.
"You're mad schools are closed? Schools are closing because we don't have enough teachers. The 'beatings will continue until morale improves' approach? You pit teachers against parents and administrators and drive more teachers out. Repeat, repeat, repeat. How's that working out for kids?"
Rep. Monroe Nichols, D-Tulsa, responded to Walters' tweet.
"Given the spike in Covid infections, the inaction of the governor and the failure of the entire administration to protect Oklahomans, this might be the most tone deaf tweet in the history of twitter," Nichols wrote.
Walters was asked about the criticism and didn't back down from his original comments.
Parents want an in-person option for their kids, and parents know what is best for their kids, he said.
"If they want an in-person option, we should be giving that in-person option to their kids," Walters said. "Pay subs more. Partner with local churches. My fear is the long-term impact on kids if we continue to close schools down like this."
---
Featured video: What to do after taking an at-home COVID-19 test
Get tests mailed to you: COVID-19 information Oklahomans need to know
Where you can find COVID testing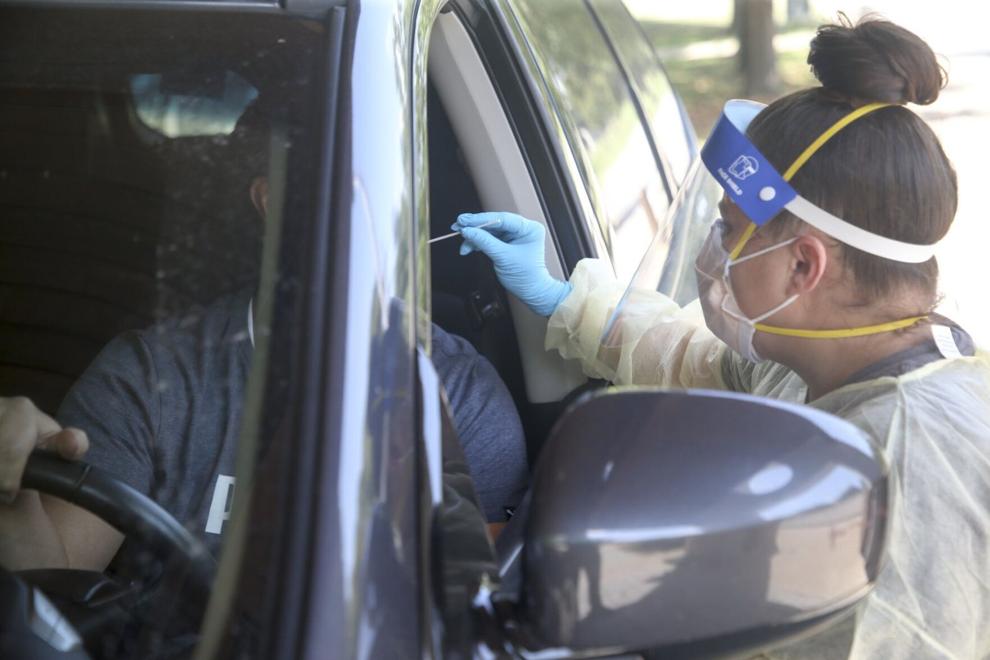 Risk of reinfection higher with omicron variant, Oklahoma epidemiologist says
Kids with COVID symptoms: When do parents need to seek urgent care?
Most updated mask guidance from CDC, WHO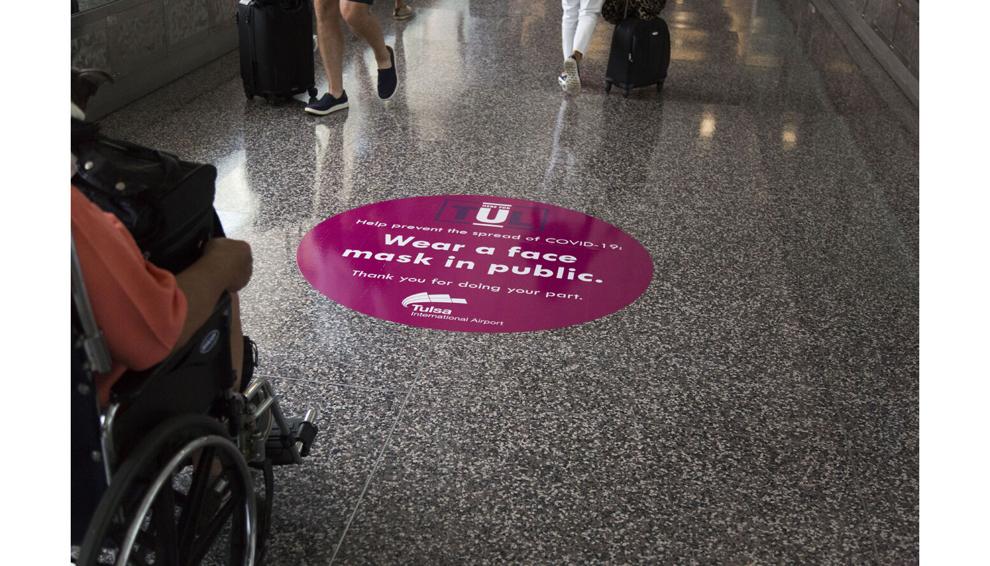 Incidence of severe or fatal COVID in children similar to adult rate, Saint Francis doctor says
Who is mandated to receive a COVID-19 vaccine?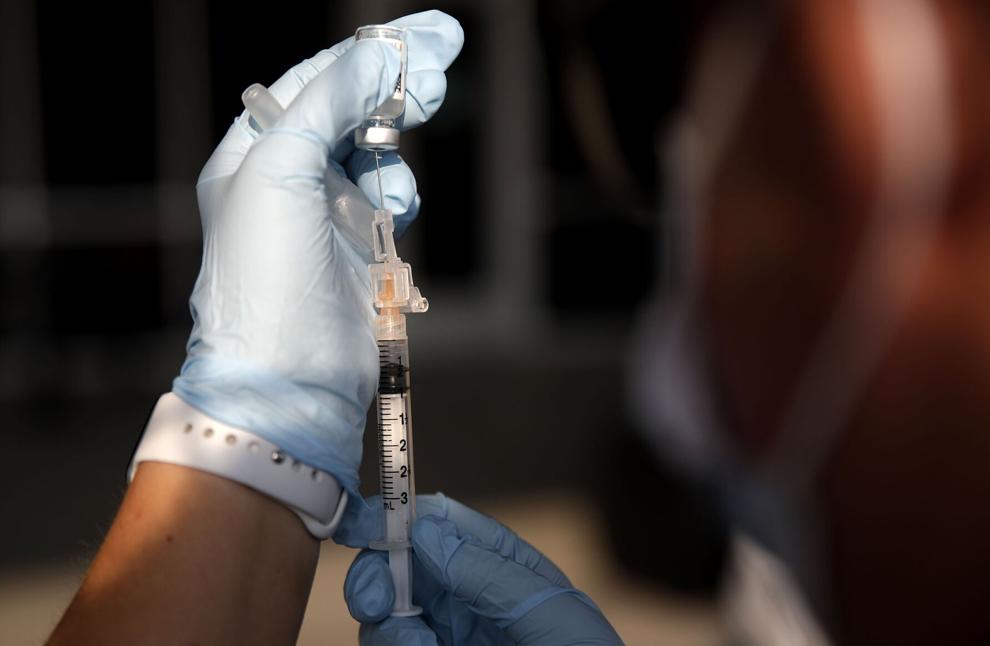 How do Oklahomans feel about federal vaccine mandates?
Does your child age 5-11 really need a COVID-19 vaccine?
With COVID found in deer and other animals, new virus mutations a concern
COVID consequences: What can unvaccinated people expect if they get infected?
Primary care physician Brad Hardy discusses post-COVID syndrome
Can schools mandate masks?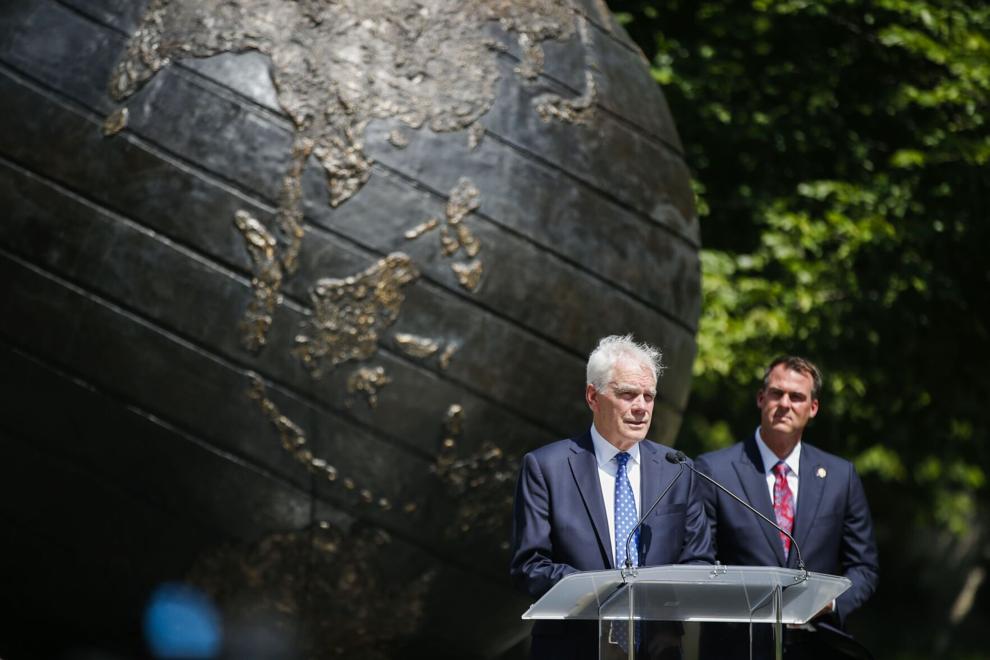 "Go get your shots." Unvaccinated COVID patient talks about his illness
Can unvaccinated people be immune due to a previous COVID infection?
Post-COVID infection expectations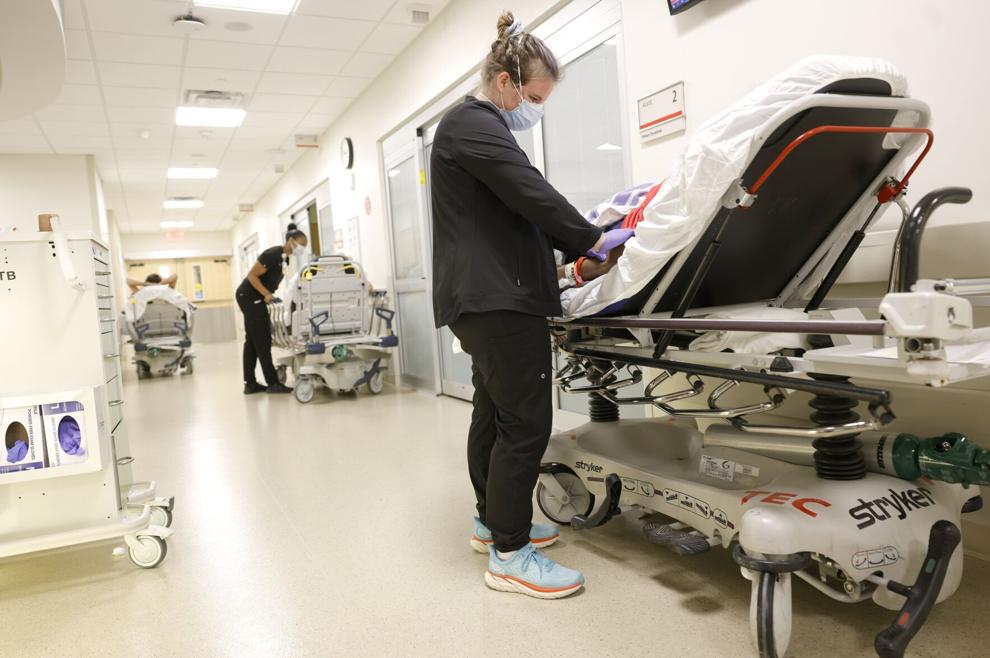 Check out our latest digital-only offer and subscribe now