OKLAHOMA CITY — The Statewide Virtual Charter School Board voted Tuesday to begin contract termination proceedings against Epic Charter Schools based on the state's new forensic audit.
Assistant Attorney General Marie Schuble recommended that the board pursue the matter based on information that the operators of the state's largest virtual school may have failed to meet contract standards for fiscal management and violated various laws, as well as for "good cause."
"This is not an event. This is a process," board member Barry Beauchamp said just ahead of the board's vote, "and the process is for the protection of both entities and all parties involved. I just hope that as we do this, that we do it with integrity and that we do it with the true concern for the people who are most important in this situation, and that's the students."
Epic Superintendent Bart Banfield had pleaded with the board members for more time to dispute the newly released findings of the State Auditor and Inspector's Office and prove that the school is in compliance with its sponsorship contract.
Banfield said a rush to judgment would introduce "even more pandemonium" into the lives of the school's 2,100 employees and 61,000 students during a global pandemic.
"Epic is fully prepared to work cooperatively with this board and with the special counsel in pursuit of the facts and taking any corrective measures necessary once those are determined," Banfield said.
Ultimately, the board voted 3-1 to begin contract termination proceedings.
Vice Chair Robert Franklin said Epic students, parents and teachers should proceed with business as usual because any final decision is still months away.
"These are really heavy allegations and really heavy breaches if they are proven to be as they are described," Franklin said. "We have to protect online education; we have to protect strong choice and make sure everyone is being transparent."
Board member Phyllis Shepherd said she could not support entering into termination proceedings without Epic's first having the opportunity to rebut anything reported in the state's forensic audit.
Schuble explained that that is what termination proceedings are for, since a public hearing will be set in a few months at which she will have to present evidence and Epic and its attorneys will have the same opportunity.
Only at that juncture would the Statewide Virtual Charter School Board be faced with the decision to vote to actually terminate Epic's sponsorship contract, and settlement and negotiations are also a possibility between now and then, Schuble said.
Seated with the board at Tuesday's meeting was Gov. Kevin Stitt's newly appointed secretary of education, Ryan Walters, who by his position is a nonvoting member of the board.
Walters made two inquiries of Brenda Holt, audit manager for the Special Investigative Unit of the State Auditor's Office.
He wanted to know who at the Oklahoma State Department of Education, overseen by State Superintendent Joy Hofmeister, had ordered an internal inquiry into a potential violation of state accounting requirements by Epic to be closed in early 2017.
Holt responded that auditors couldn't ultimately determine that because they had been given "three different answers" when they asked three of Hofmeister's underlings.
And Walters also asked for clarification about whether the state auditor's report, which was titled "Part I," is a complete investigation meant to stand on its own or whether any future matters are considered outstanding.
Holt said it is complete and that any other information the State Auditor's Office may be able to obtain through its pending court case seeking records of Epic's use of about $80 million budgeted for student learning needs would result in a separate, second report.
Absent at Tuesday's meeting was board member Mathew Hamrick, who was censured and stripped of his seat on a newly formed audit committee by a majority vote of his fellow board members in September.
Hamrick was accused of intentionally avoiding public votes by the board in 2019 and 2020 on matters seeking to unmask Epic's use of tens of millions of taxpayer dollars to date budgeted for student learning that Epic, the largest online school operator, is keeping private and for going rogue on the board's official position in a legal battle over Epic Charter Schools' spending records.
In late July, Hamrick signed an affidavit on behalf of Epic's for-profit operator, which is shielding Epic's Learning Fund spending records — and in direct opposition to the official position of the Statewide Virtual Charter School Board.
Hamrick ran for Senate District 45 during a 2017 special election but was defeated in the Republican primary. Records from the Oklahoma Ethics Commission show that Epic co-founder and co-owner of Epic Youth Services charter school management company David Chaney contributed to Hamrick's 2017 campaign.
Initial findings include chronically inaccurate cost accounting by Epic to state education officials that reportedly allowed school co-founders Ben Harris and David Chaney to boost their personal earnings by nearly $2 million through their for-profit charter school management company.
That for-profit company, Epic Youth Services, was found to have "improperly transferred" $203,000 in Oklahoma taxpayer dollars from the student Learning Fund account to help cover payroll shortages at Epic's California charter school.
The forensic audit also states that Epic has improperly commingled, or mixed, public dollars allocated for its two separate charter schools, despite the terms of Epic's sponsorship contracts prohibiting comingling of funds or requiring separate accounts.
This reportedly includes $6 million in payments and $3.3 million in loans from one school to the other without school board approval.
Epic One-on-One was founded in 2010 and is currently authorized by the Statewide Virtual Charter School Board.
A few years ago, Epic added Epic Blended Learning Centers, which are a separate school model sponsored by Rose State College that offers students in Tulsa and Oklahoma counties a blend of at-home and in-classroom studies.
Any loss of sponsorship by Epic One-on-One could complicate all of Epic's operations, though, because all of Epic's Oklahoma teachers are employed there, as are all of the administrators who support both schools, as well as Epic's California charter school.
---
Featured Video: Statewide board beings contract termination proceedings against Epic Charter Schools.
---
Epic Charter Schools: A Tulsa World investigation.
Key findings and conclusions from the Oct. 1, 2020, report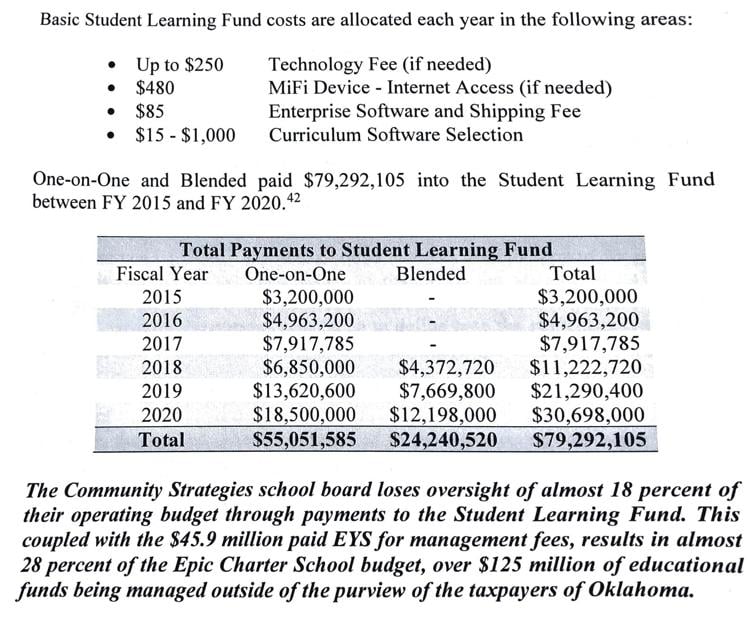 Key findings and conclusions from the Oct. 1, 2020, report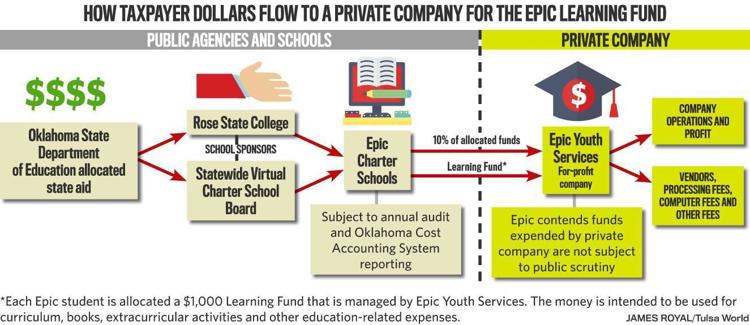 Key findings and conclusions from the Oct. 1, 2020, report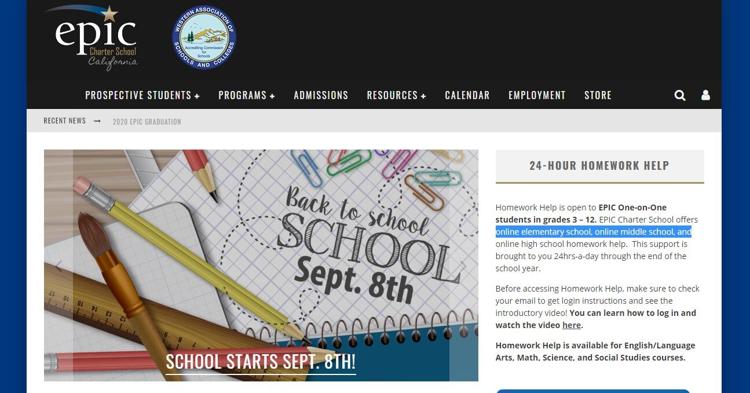 Key findings and conclusions from the Oct. 1, 2020, report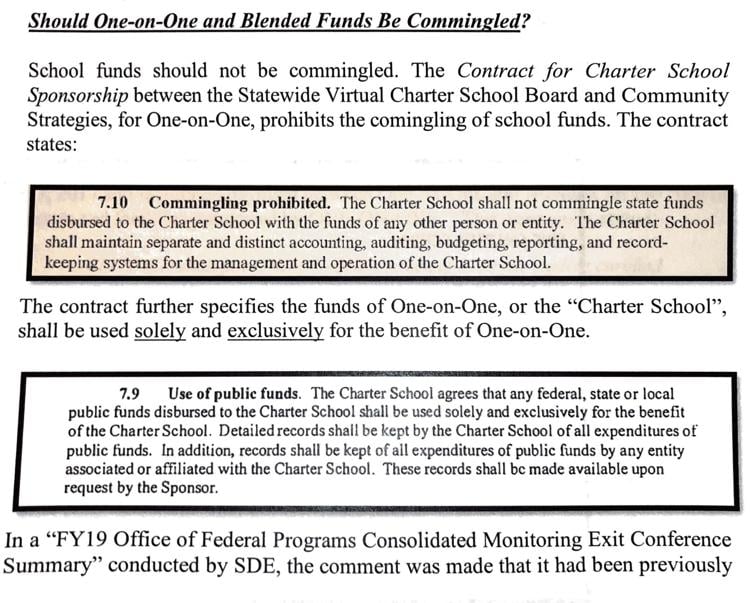 Key findings and conclusions from the Oct. 1, 2020, report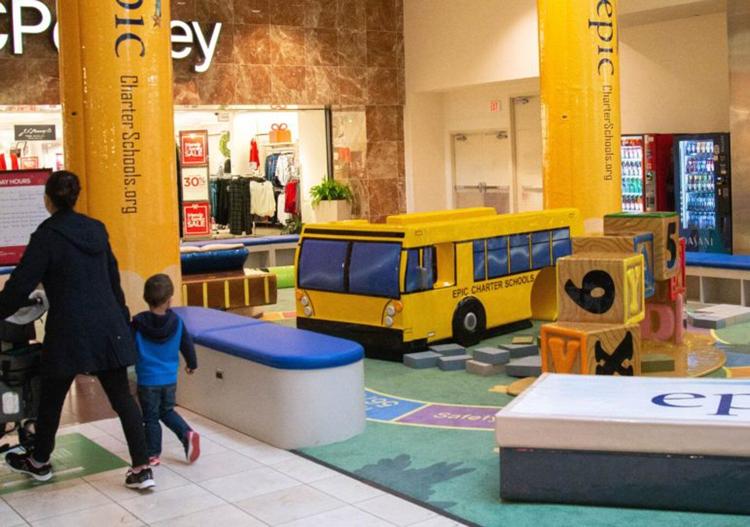 Epic Charter Schools targets state senator again in pre-election email to parents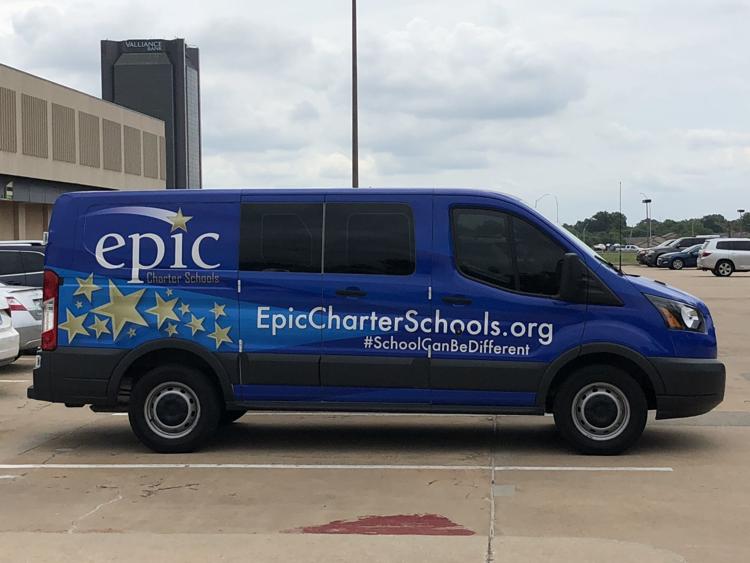 Epic Charter Schools founders and backers keep up campaign influence spending amid state investigations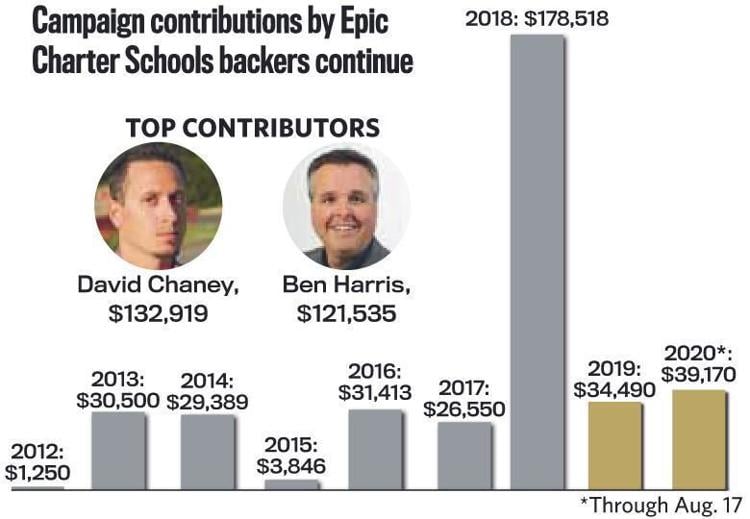 State senator sued by Epic Charter Schools awarded legal fees plus $500,000 in sanctions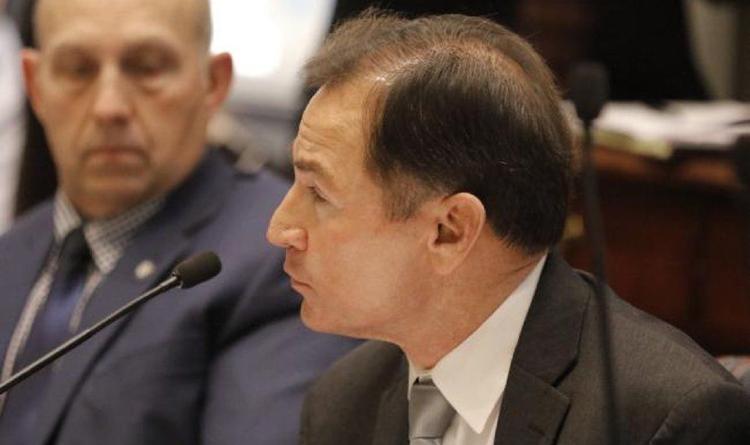 Enrollment already up 77% across Oklahoma's six virtual charter schools amid COVID-19 pandemic

Epic co-founder claims innocence in new video address amid back-to-school student recruiting drive
Epic becomes Oklahoma's largest school district as pandemic pushes virtual enrollment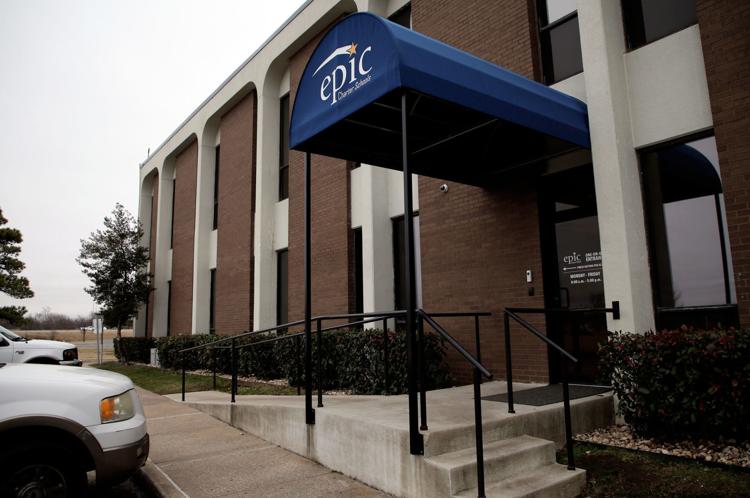 Oklahoma Statewide Virtual Charter School Board wants to weigh in on court case involving Epic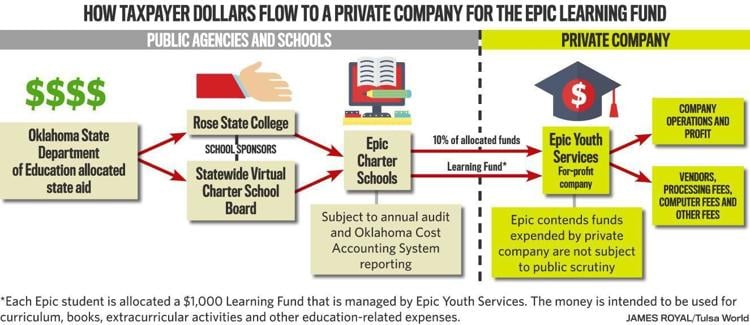 State Chamber says no conflicts of interest in legal filing despite Epic Charter Schools' membership, school founder on Chamber board of directors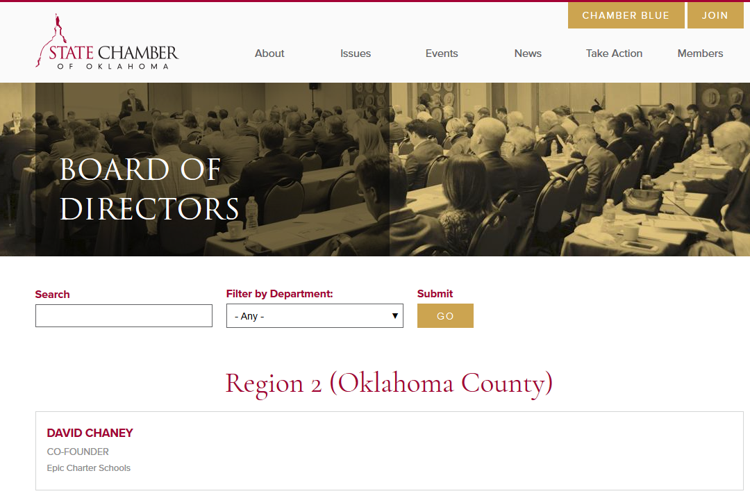 Epic Charter Schools' for-profit management firm refuses to release documents to investigators, Oklahoma attorney general says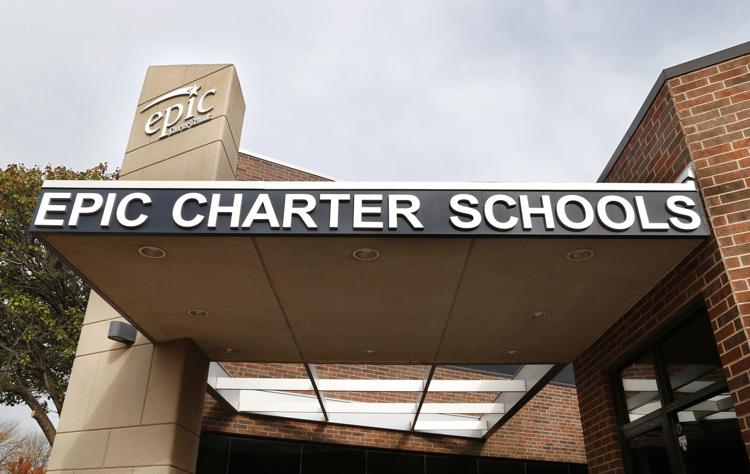 'Our kids have become a piggy bank': Epic Charter Schools shields $50M in taxpayer funds from public scrutiny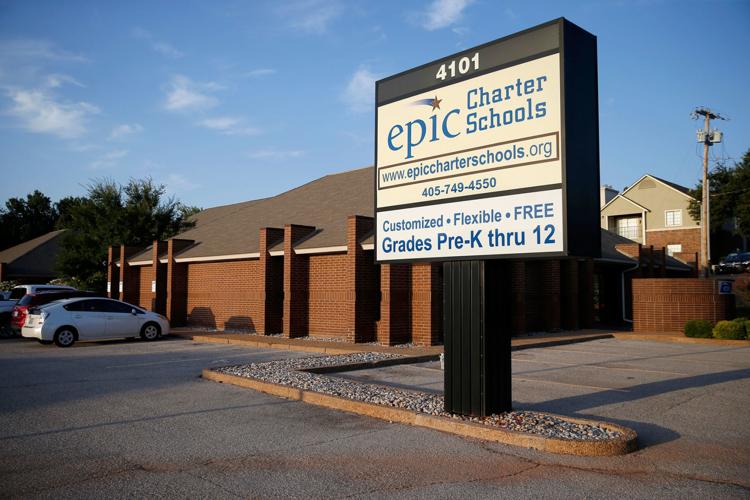 Lawmakers accuse Epic of intimidation attempt with defamation lawsuit against state senator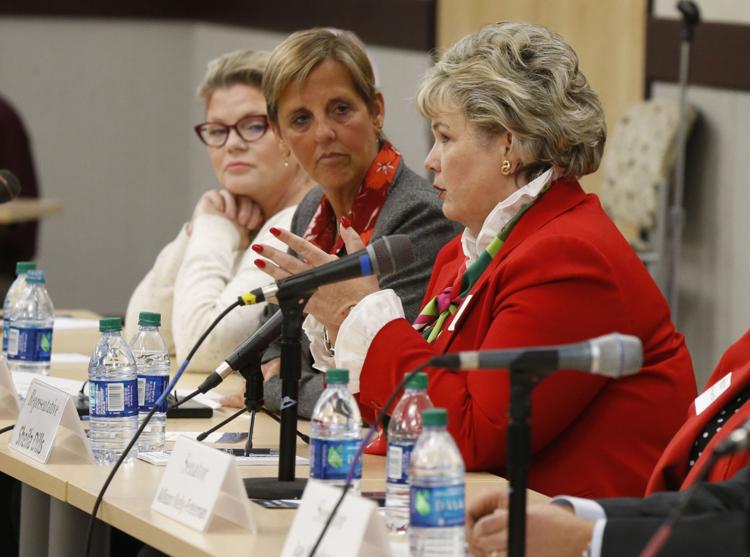 Epic Charter Schools sues state senator who questioned student attendance and funding, accusing him of slander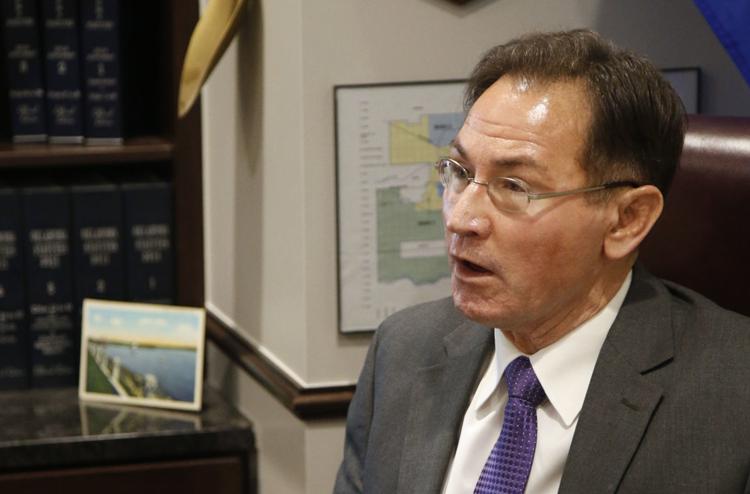 Epic Charter Schools promoting itself with multimillion-dollar advertising campaign, plus $9,000 per month shopping mall playground sponsorships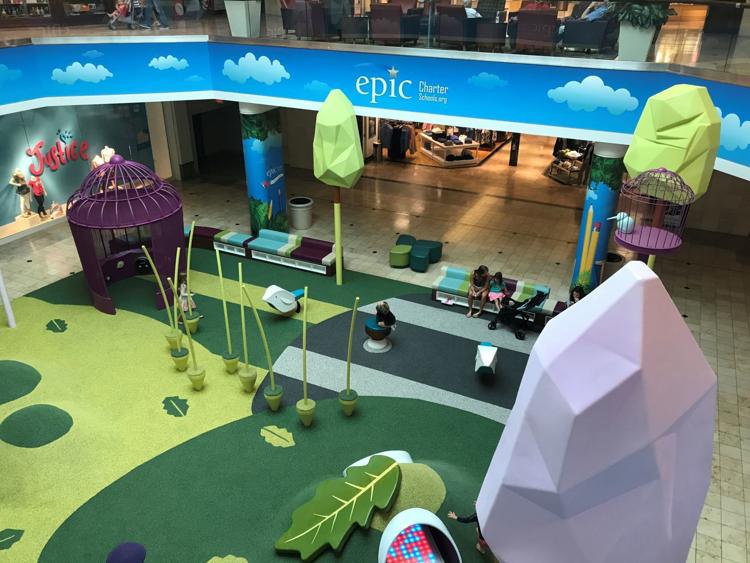 OSBI investigating new allegations of forgery by Epic Charter Schools' co-founder and CFO, willful neglect by board members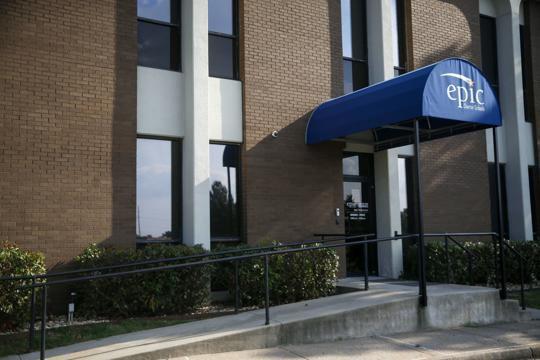 How does Epic Charter Schools stack up academically? Check out student proficiency test scores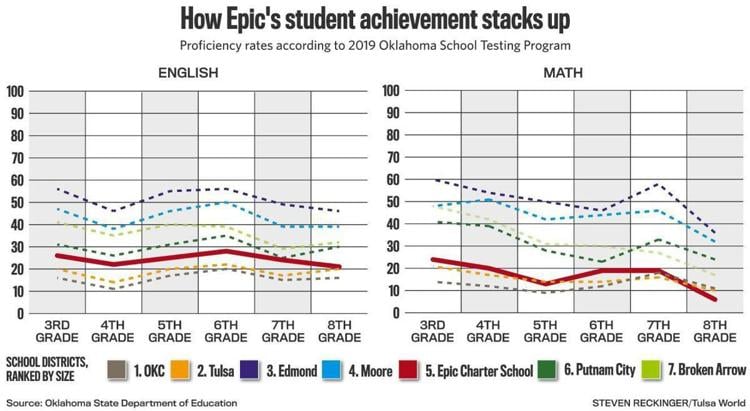 Epic Charter Schools' expansion into Texas in limbo amid new revelations about criminal investigation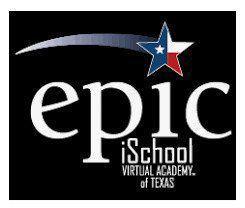 Tulsa lawmaker uses rarely invoked legal provision to attend closed-door meeting on Epic Charter Schools investigation, educators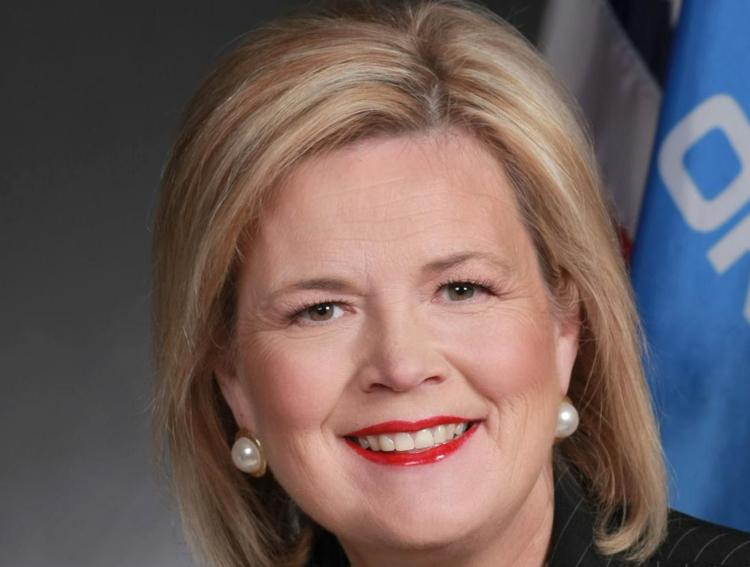 New records reveal Epic Charter Schools' sponsor was in touch with state auditor for months before scandal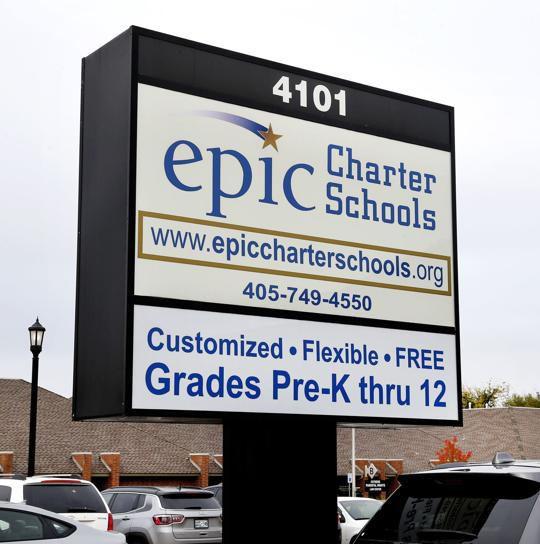 Governor requests state audit of Epic Charter Schools; school's sponsor already in touch with state auditor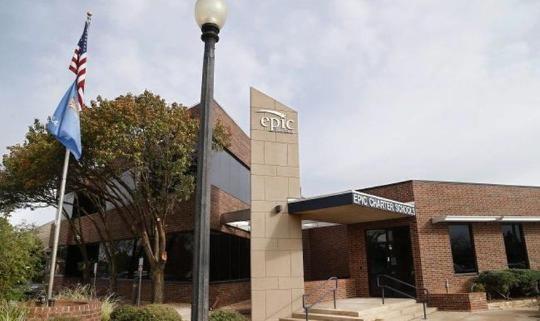 Records show FBI has also been looking into Epic Charter Schools, along with federal education investigators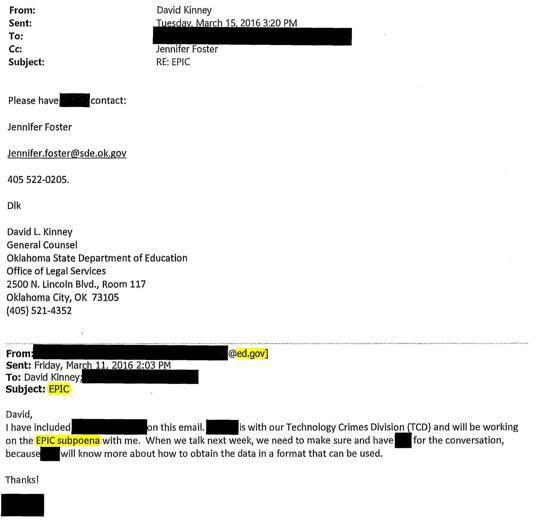 State superintendent reacts to Epic Charter Schools investigation; online school official claims innocence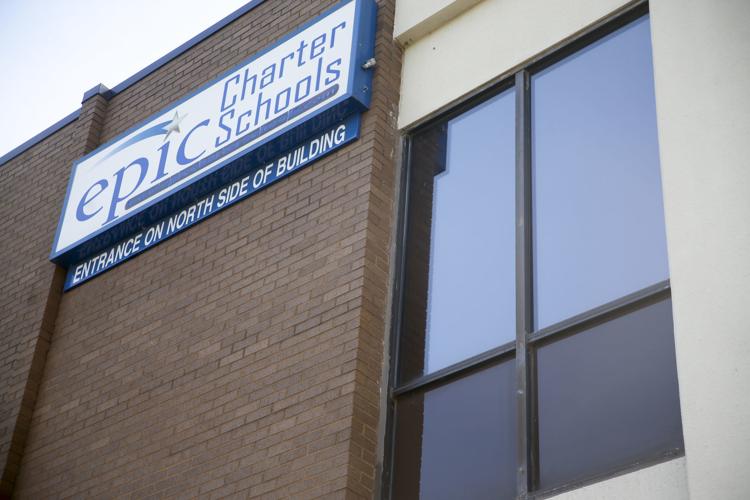 State senator raises new questions about Epic Charter Schools and oversight by Oklahoma State Department of Education
Leadership change at Oklahoma's largest virtual charter school likely necessitated by new transparency, conflict of interest law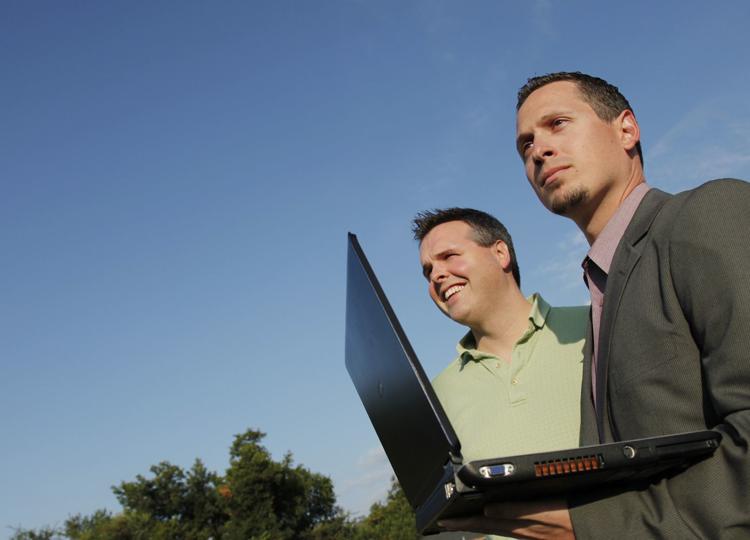 State Senate passes new transparency reporting requirements for virtual charter schools; bill headed to Gov. Stitt next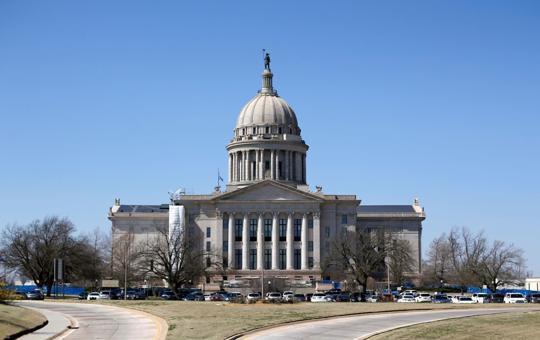 State education officials deny clearing Epic Charter Schools in investigation, despite school's new claims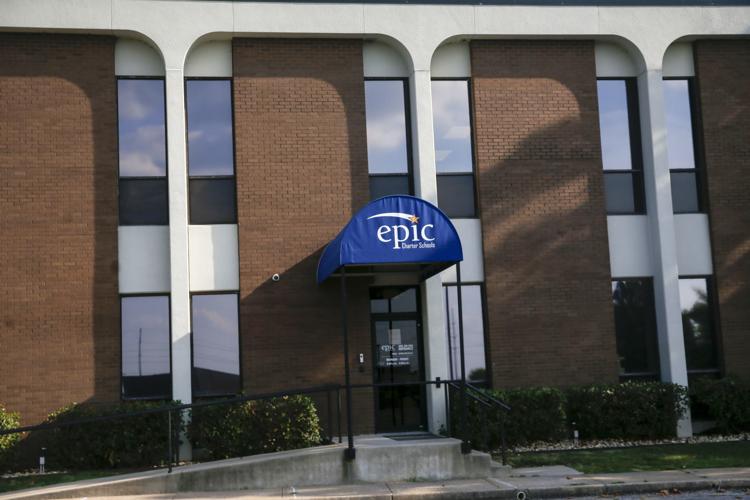 Epic Charter Schools, school reform and funding needs on the minds of Tulsa Republicans at Friday event with State Superintendent Joy Hofmeister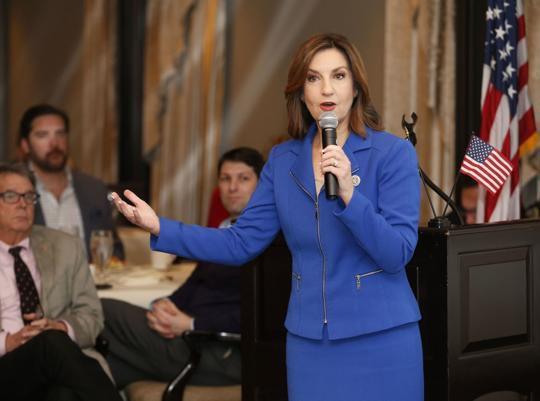 New transparency reporting requirements for virtual charter schools advance to state Senate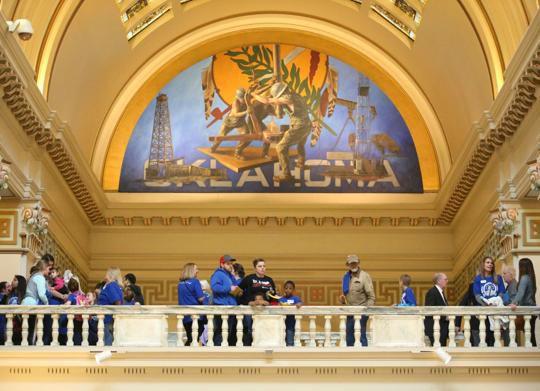 Parents, students pack Capitol to tell lawmakers about 'the array of reasons to choose Epic'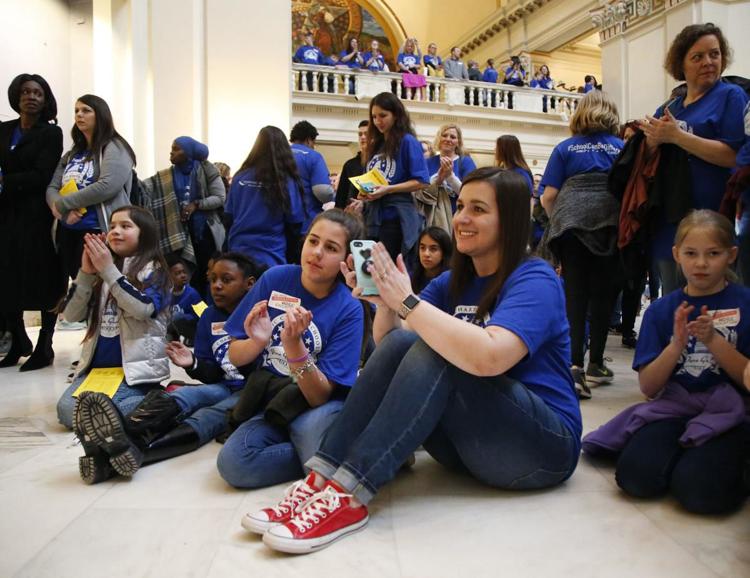 15 people with ties to Epic Charter donated $180,000 to 78 candidates for state office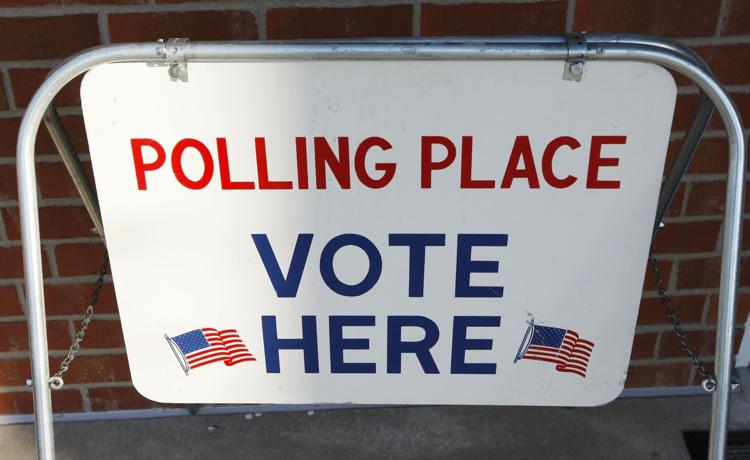 Epic Charter Schools under investigation by state, federal law enforcement agencies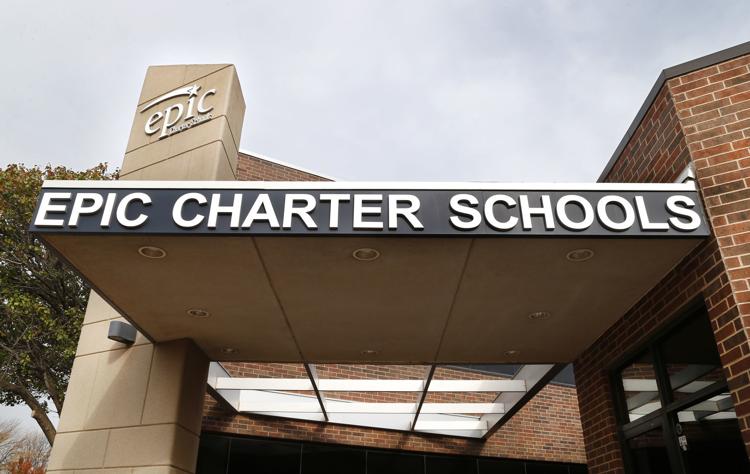 A study in contrasts: Most Tulsa County districts lose students while virtual numbers soar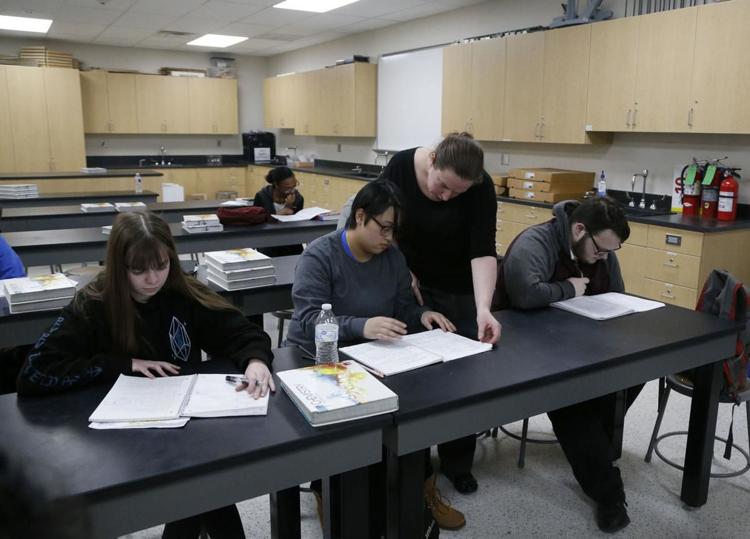 496 Tulsa Public Schools students left for EPIC virtual school since August. TPS to lawmakers: Regulation is needed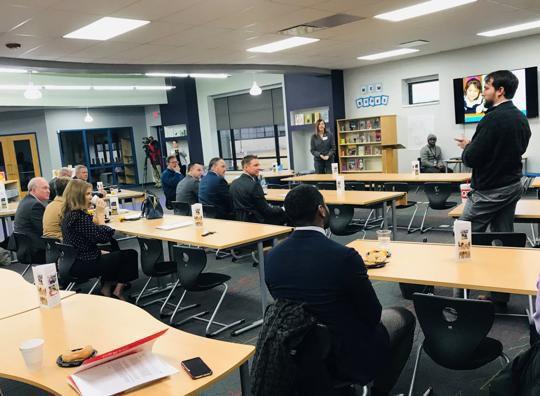 Skyrocketing student enrollment nets Epic Charter Schools nearly $39 million more in midyear adjustments to state funding for public schools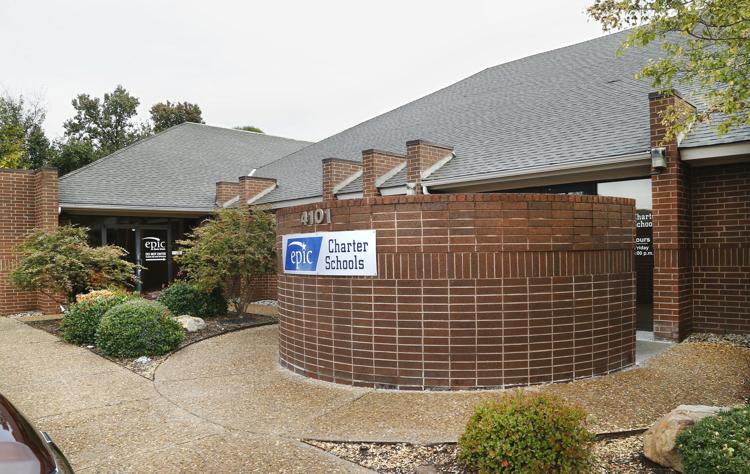 Journalism worth your time and money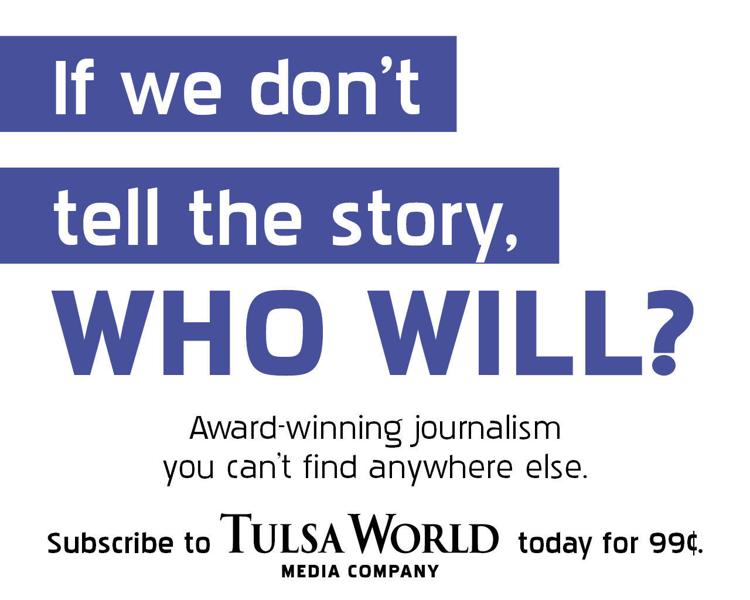 July 2019: Joy Hofmeister on Epic Charter Schools scandal
Be the first to know
Get local news delivered to your inbox!