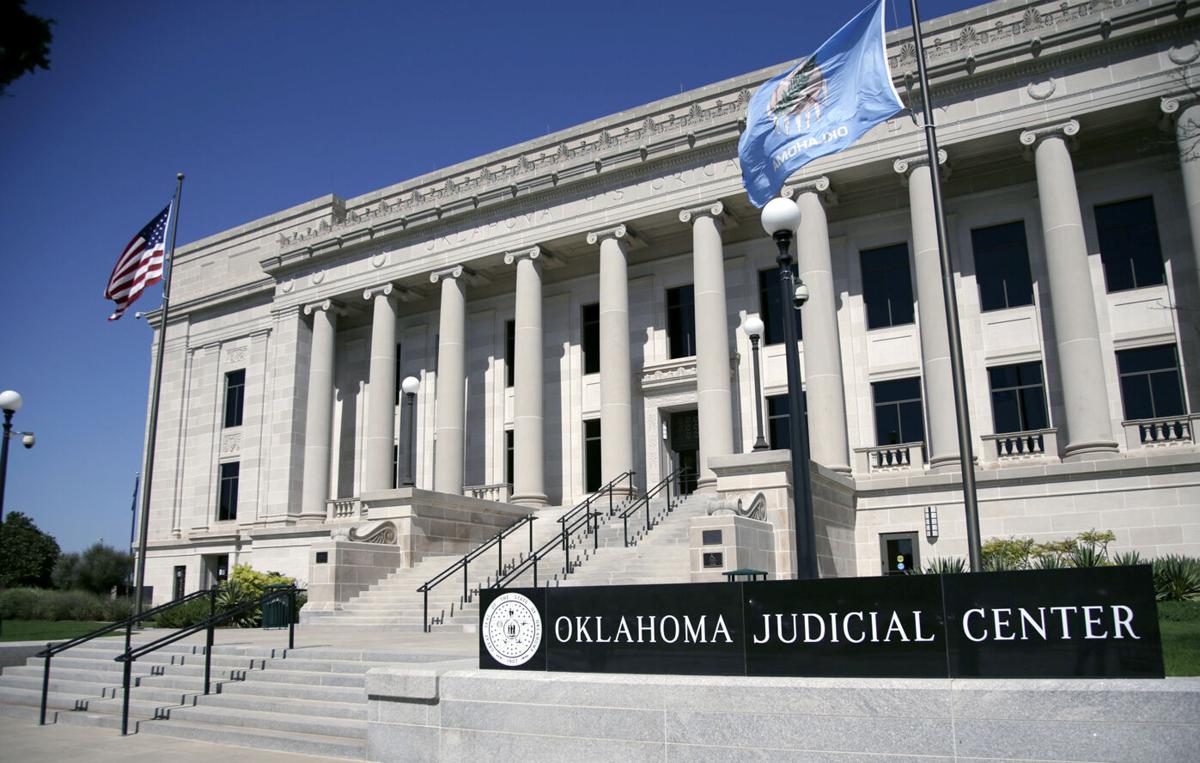 The Supreme Court of Oklahoma has agreed to a fast-track hearing of the state attorney general's appeal in the school mask mandate lawsuit.
The Oklahoma Attorney General's Office is appealing a district court's temporary injunction currently blocking the enforcement of the state's new law against school mask mandates.
The appeal was filed Sept. 9, one day after an Oklahoma County judge signed a written order that gives school districts the ability to mandate face coverings with one caveat — that they offer the same exemptions required by law for mandatory school vaccines.
"The State of Oklahoma and Governor Kevin Stitt are enjoined from enforcing certain sections of SB658 enacted in 2021 against any board of education of a public school district that has exemptions as described herein," reads the order signed by District Judge Natalie Mai.
"Any mask mandate or requirement for students in a K-12 public school must include the same exemptions that are present in (the state vaccine statute citation)."
Under state law, parents and legal guardians may claim an exemption from immunizations on medical, religious or personal grounds.
In issuing the temporary injunction, Judge Mai determined that the measure had created an unconstitutional division because it applied only to public schools but not private schools even though the risk to people at both kinds of institutions is equal.
The plaintiffs in the case are still seeking a permanent injunction against the state and Gov. Stitt.
On Aug. 13, some parents of children with serious medical conditions in Tulsa, Broken Arrow and Norman banded together with the Oklahoma State Medical Association to challenge the state constitutionality of Oklahoma's ban on school mask mandates.
The ban was passed last legislative session in Senate Bill 658 and signed into law by Stitt.
The measure bars school districts from imposing mask mandates unless the governor declares a public health emergency, but Stitt has said repeatedly that this is something he won't do despite the current COVID surge.
Oklahoma State Medical Association President Dr. Mary Clarke said in a statement Thursday: "It's disappointing to see the Attorney General appeal a decision that even Gov. Stitt supported. In the weeks since Judge Mai's temporary injunction on SB 658, we've seen several schools implement masking programs with opt-out clauses. And while some families did choose to opt out, the numbers have been very low.
"What we have seen instead is a wonderful example of schools choosing the path that is best for them to keep their students, staff and faculty safe. We applaud their efforts and will continue to support any common-sense action that works to lower the COVID-19 infection rates in Oklahoma."
Featured video: Increase in COVID-19 among younger patients since schools opened