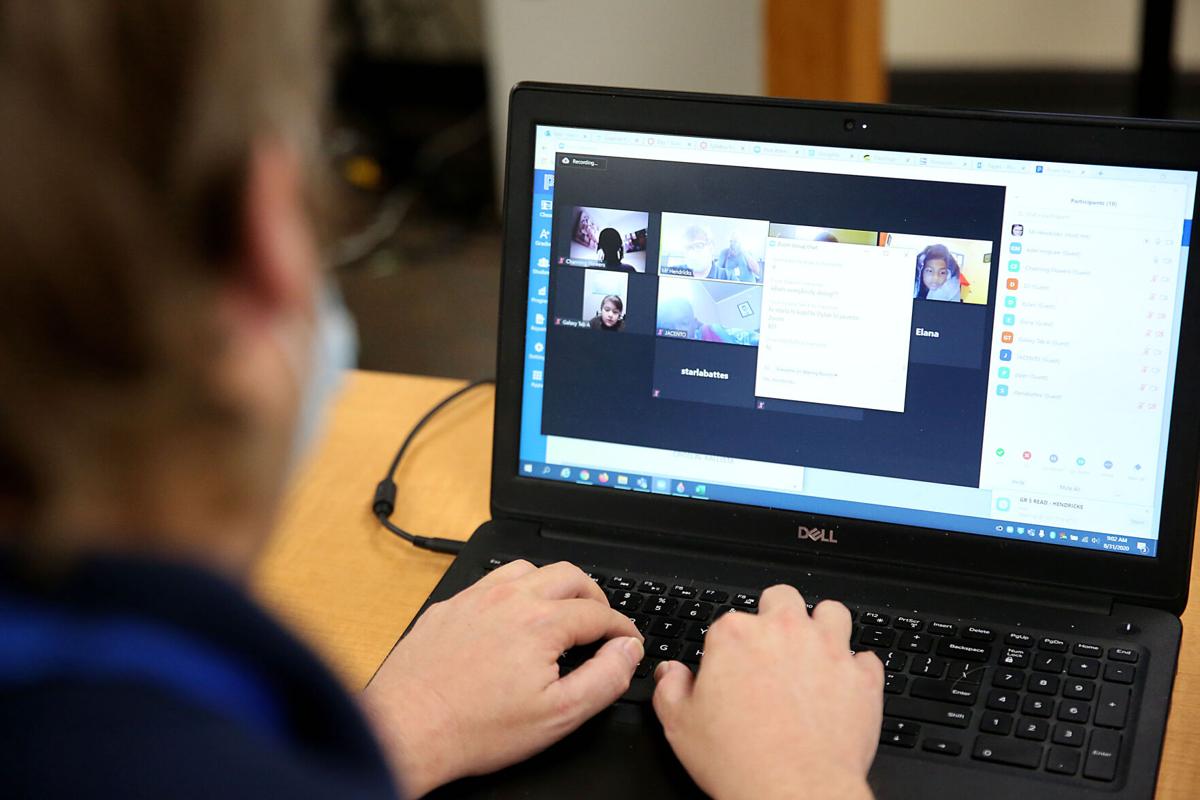 While many parents are pushing Tulsa Public Schools to revert to in-person instruction during the second quarter of 2020-21, others — including teachers — want the district to remain in distance learning.
The TPS Board of Education on Tuesday evening will vote on Superintendent Deborah Gist's recommendation involving a phased approach to returning all students to the classroom by the end of the calendar year.
Krystal Medina, whose child attends Mayo Demonstration Academy, was one of several parents who urged the district to continue distance learning during a board meeting last week. She told board members she feared the implications that a premature return to the classroom could have on students, employees and their family members.
A former TPS teacher, Medina also took issue with the district's proposal to implement a hybrid learning model. One of her largest concerns involves infected individuals being able to spread the virus unknowingly. Any number of students, she said, would create unnecessary risk.
"Them saying that kids can only go to school for two days out of the week is a joke to me," Medina told the Tulsa World, "because that's still a ridiculous exposure. If you're going to take the risk, you might as well just have everyone in the school buildings the whole entire time. I think it's silly, and I think it's irresponsible."
For parent and teacher Carrie Hefton, the district's recommendation to implement some in-person instruction wasn't surprising due to the heavy pressure from many community members. But her primary fear is that an early return to school eventually would lead back to distance learning, creating an inconsistent educational experience for students.
While one of Hefton's kids attends TPS and has spent the semester in distance learning, the other goes to Liberty Public Schools. The rural school district originally attempted in-person instruction but temporarily switched to distance learning partway through the school year due to a COVID-19 outbreak.
"They need consistency," she said. "That's my word here. If you're going to be inconsistent with the kids, that's going to lead them to traumatic experiences, and they're not going to be feeling secure in their learning."
Nikhyl Sud, a seventh-grade math teacher at Rogers Middle School, said distance learning has presented plenty of challenges for families and educators.
But Sud believes the difficulty surrounding distance learning shouldn't outweigh the risks of returning to school amid a pandemic.
"I certainly understand both sides, but I think that the safety of students and parents has to be paramount," he said. "One home might have parents in good health, and they see their doctors and know they're managing their pre-existing conditions. Their kids see their doctors. And for those families, yes, it could seem like we should be going back in person because they can do it safely.
"But there are thousands of students in TPS. There are a lot of homes, a lot of parents. And I think we have to keep in mind the entire community instead of just focusing on individual stories, even though individual stories are important."
Tulsa Classroom Teachers Association Shawna Mott-Wright said 64% of TPS teachers who responded to a recent survey reported they wanted to remain in distance learning. More than half of the district's teachers took part in the survey.
Mott-Wright said TCTA has heard several concerns from educators, including that some employees currently working in school buildings have not been following the district's protocols centered on COVID-19.
"If we can't get adults to follow protocols, how are we going to get 400 or more students to follow them?," she said in a statement. "If we quarantine like we should, won't we be on a rolling quarantine? How is that better? Teachers are terrified of what our kids might give to each other, what they could potentially and unknowingly give to their students and what everyone might be bringing/taking/bringing to and from home."
---
Video: The TPS Board of Education discusses a possible return to in-person classes at its Oct. 5 meeting.
Concerned about COVID-19?
Sign up now to get the most recent coronavirus headlines and other important local and national news sent to your email inbox daily.