Attorney General Mike Hunter and Oklahoma County District Attorney David Prater — two prosecutors who could decide the fate of charges against Epic Charter Schools — say the slow-moving pace of the investigation is unrelated to personal ties or political campaign contributions.
Hunter has been one of the top recipients of political campaign donations by Epic's founders and other school backers. And Prater is married to a top executive at one of Epic's sponsors.
Six months have passed since the Oklahoma State Bureau of Investigation last filed public records in court revealing they were executing search warrants. And eight months have passed since Gov. Kevin Stitt requested an investigative audit of Epic and its related entities by State Auditor Cindy Byrd.
A few weeks ago, an OSBI spokeswoman said: "We have been working with the district attorney, but our case is still active and ongoing."
And at that same juncture, State Auditor Cindy Byrd said it was her office's top priority, but they were still waiting on additional information from Epic.
"Our office has been working with Auditor Byrd's office in her ongoing audit of Epic, and today we filed a motion to compel documents that attorneys working for the school have refused to turn over for several months," said Alex Gerszewski, communications director for Hunter. "Additionally, the Attorney General's Office continues to provide assistance and legal guidance to the OSBI in the ongoing review of issues involving Epic, and we are also working with officials who have filed opinion requests regarding some of the school's practices.
"The investigation and audit are not complete. After they are complete, we will review the result and determine the best way to proceed."
A previous Tulsa World analysis of political campaign donations found Hunter was fourth on the list of the top 10 recipients of Epic-backed contributions from 2012 elections through 2018 elections. Hunter, a Republican, reported receipts of $15,236 from Epic backers in his 2018 campaign.
ln all, Oklahoma Ethics Commission data revealed that Epic founders, their relatives, top administrators and others with ties to them had donated about $300,000 to political campaigns during the school's first eight years of operation.
The only three recipients that received more from Epic backers than Hunter were state Superintendent Joy Hofmeister, with $52,138 total for her 2014 and 2018 campaigns; the Prosperity political action committee, which supports Republican candidates, at $21,000 total; and Roy Chaney, the father of one of the school's founders, who received $20,000 for a 2014 run for House District 38.
A check of more recent contributions turned up no additional giving to Hunter's campaign coffers.
Charter schools are public schools with independent governing boards. They are allowed to operate in Oklahoma if they receive sponsorship by a local school district, college or university, tribal government, or the State Board of Education.
In return, sponsors get up to a 5% cut of the school's state funding.
When Epic expanded in 2017-18, it received sponsorship for its new Blended Learning Centers, located currently in Tulsa, Oklahoma City and Midwest City, from Rose State College and the partnership has been a boon to the college.
Rose State furnished Epic with an old elementary school property it owns for its Midwest City learning center, and Epic has made repairs and renovations to the facility in lieu of monthly lease payments.
In addition to $1.2 million in administrative fees for fiscal year 2019, Rose State received revenue from Epic for facility rentals for Epic staff meetings and extracurricular activities for students totaling more than $16,000. Another $8,800 in revenue came from Epic's rentals of Rose State's 1,400-seat, on-campus event center.
According to annual financial disclosures statements Prater has filed with the Oklahoma Ethics Commission, his wife's income has come from Rose State College since 2015. Prater's wife, Tamara Pratt, currently serves as vice president for external affairs at Rose State.
A check with the Attorney General's Office turned up no notice of this possible conflict or Prater's intent to recuse in the matter.
Asked to address the possibility of a conflict in making decisions in the investigation or making a charging decision, Prater said, "There is no conflict, period," and he added that OSBI has not delivered "a completed investigation" to him.
"It's impossible for me to make any decision on the prosecution of this case until I receive a completed investigation with the documentation I have asked for for well over a year," Prater told the Tulsa World on Thursday. "The investigator in the case has not provided me with that documentation, nor have I received a completed investigation. If anyone were to want to criticize me after a decision has been made on the prosecution, I will address that at that time."
Pratt, meanwhile, said "My position and duties have not previously or currently been involved in the logistics of the Epic Charter Schools sponsorship contract."
---
Epic Charter Schools: A Tulsa World investigation
Epic Charter Schools: A Tulsa World investigation
Multicounty grand jury blasts use of private accounts for taxpayer money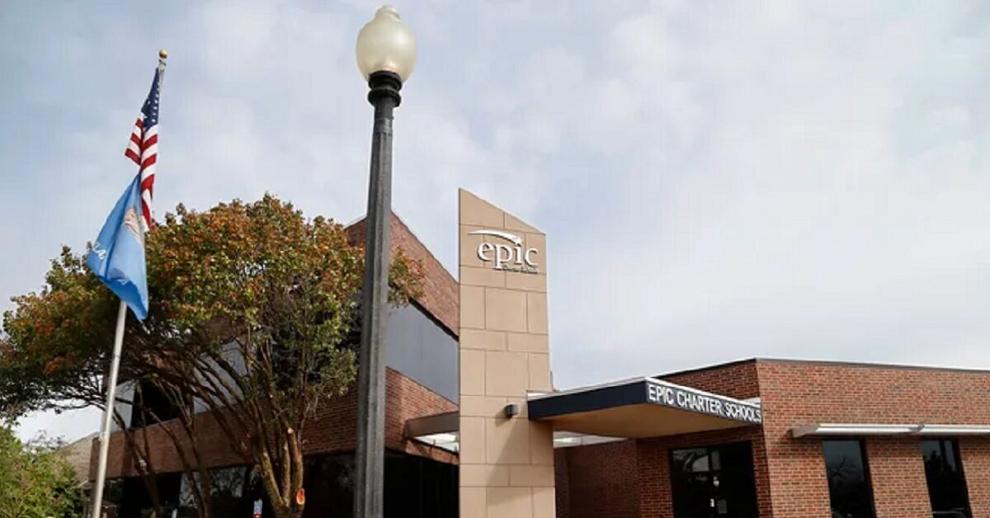 School Board ends Epic termination proceedings as part of deal
Epic Charter Schools board accepts final list of demands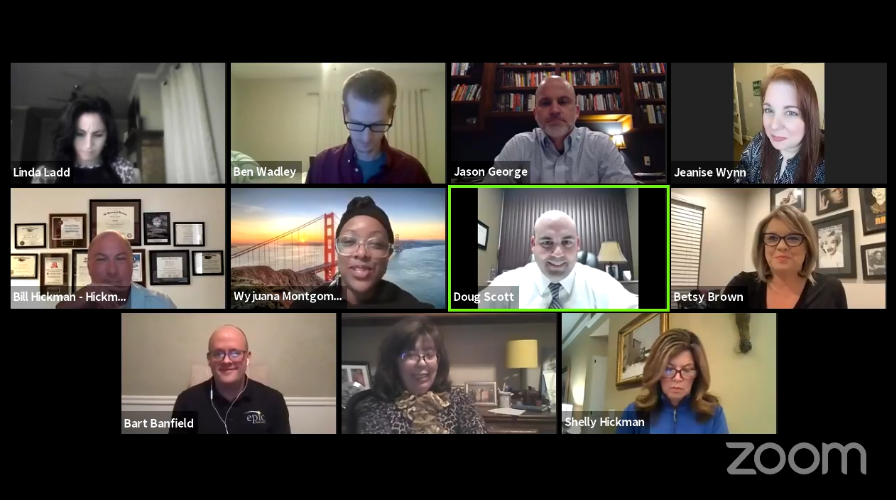 Board gives Epic's governing board final list of demands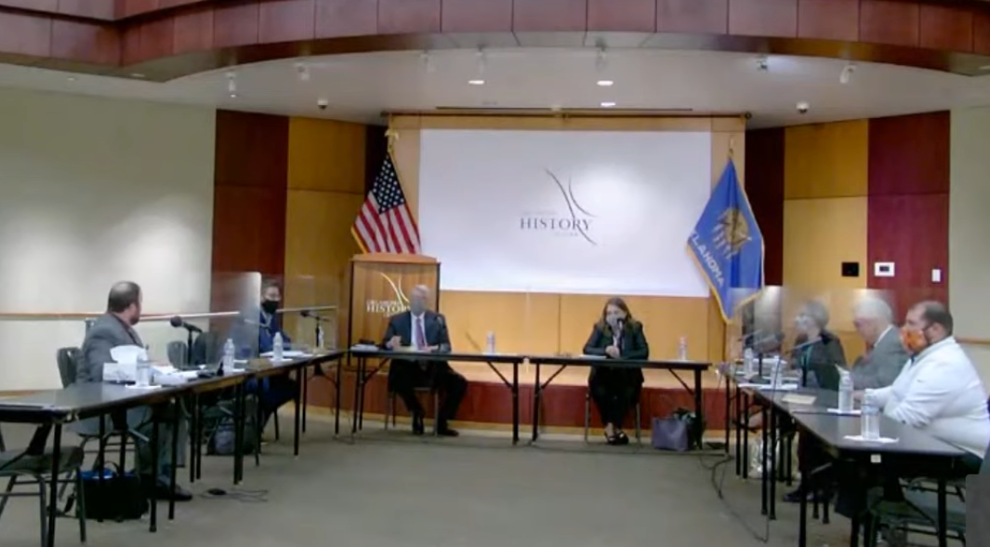 State virtual school board member sues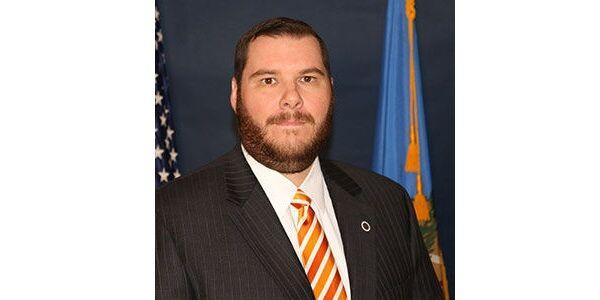 Epic Charter Schools slapped with new $10.5 million penalty
Epic Charter Schools board makes 11th-hour attempt to settle termination proceedings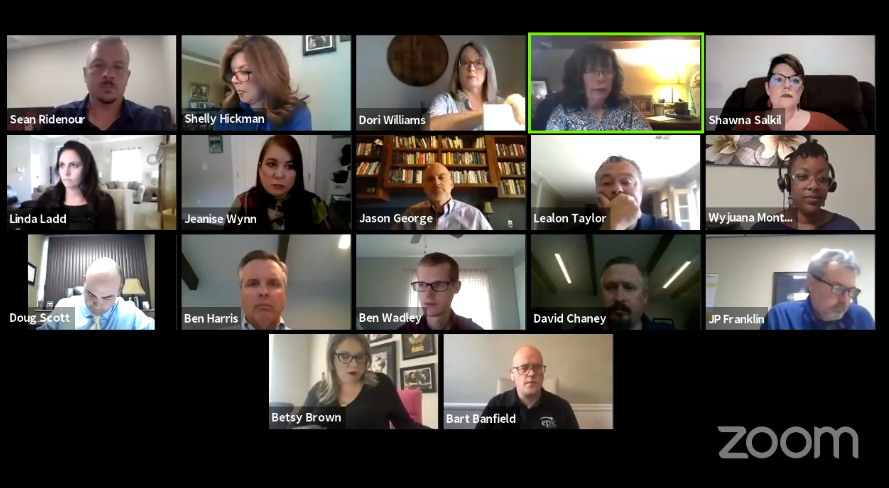 Epic board votes to change secret Learning Fund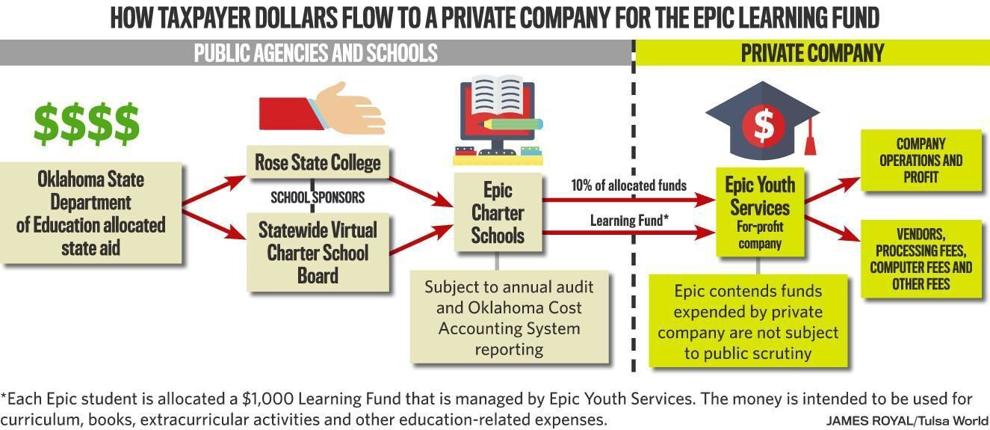 Legislation to negate board decision would send medical marijuana money to some charter schools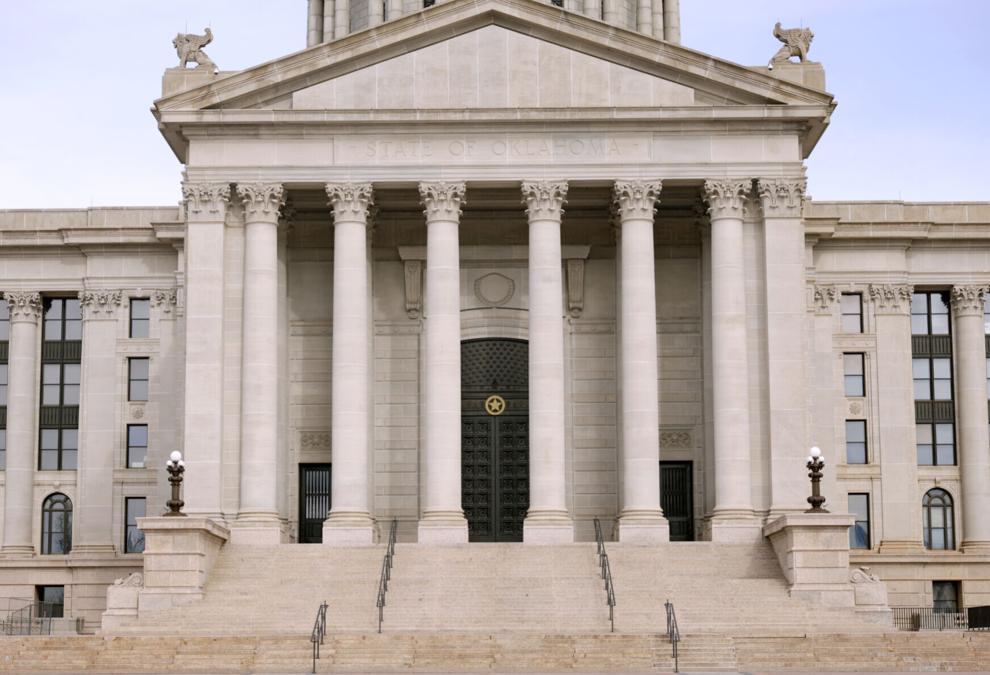 Statewide virtual school board sets termination proceedings
House to get legislation addressing issues raised by charter schools decision
TPS demands state board rescind vote on state funding lawsuit
Majority of state ed board votes to settle years-old charter schools lawsuit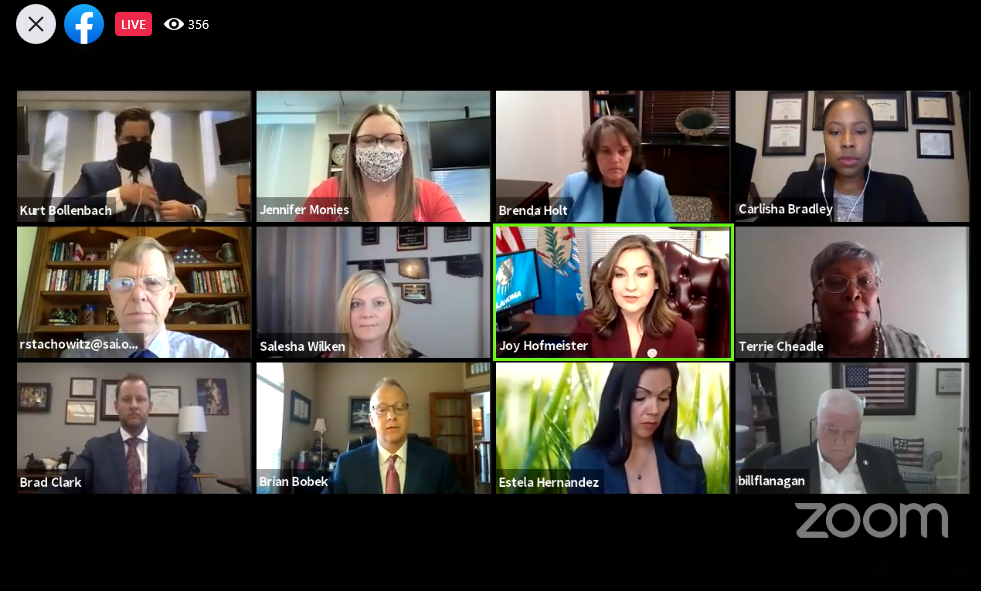 State board's deadline for $11.2 million repayment by Epic passes with no payment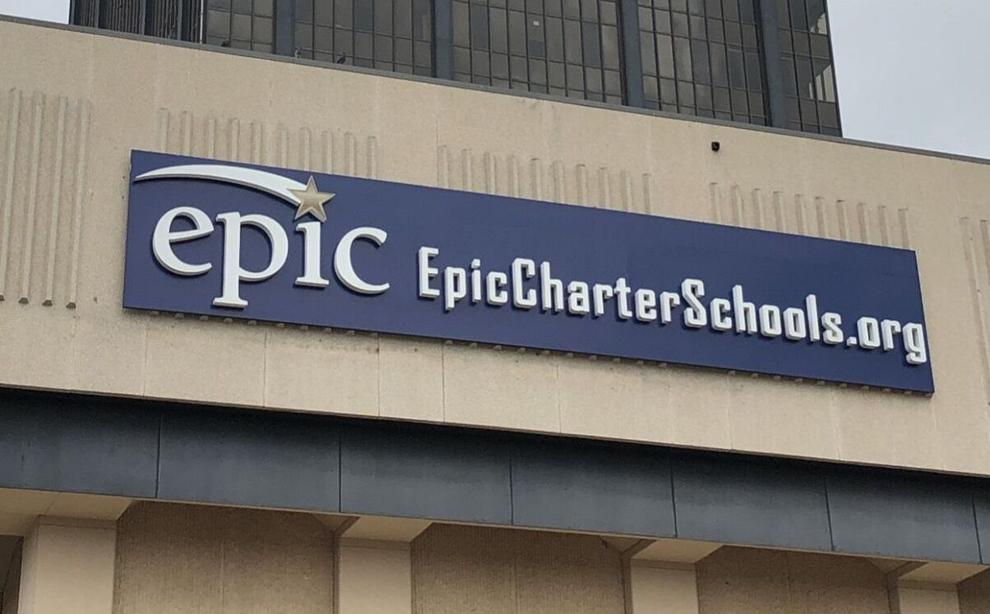 State Senate, House hear no bills related to Epic Charter Schools audit findings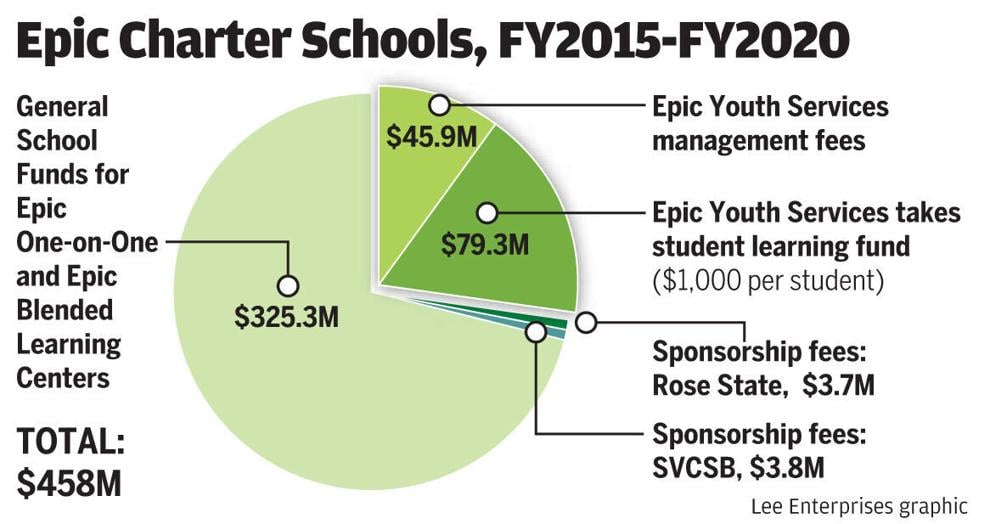 Epic co-founder's audit recommendations make it into legislation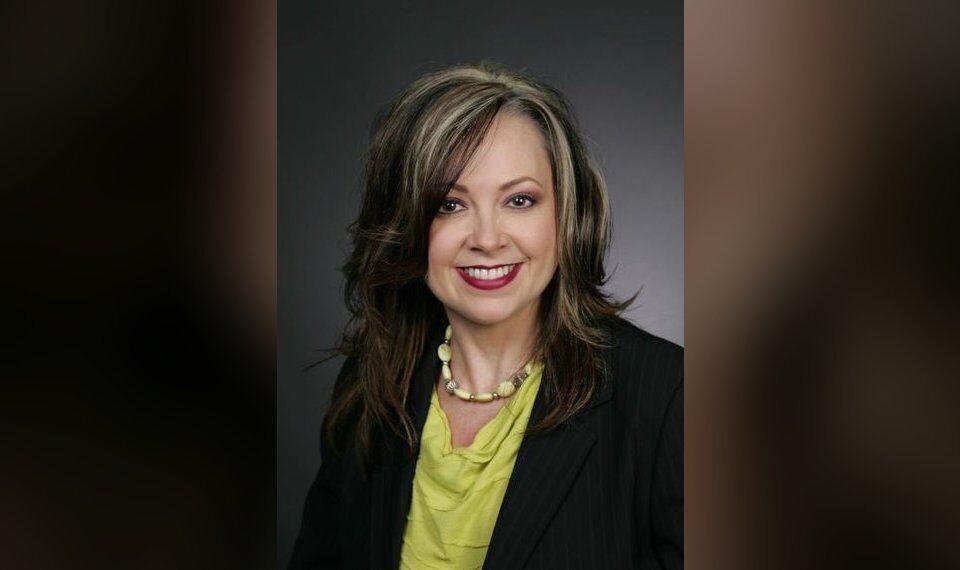 Termination proceedings against Epic Charter Schools delayed once more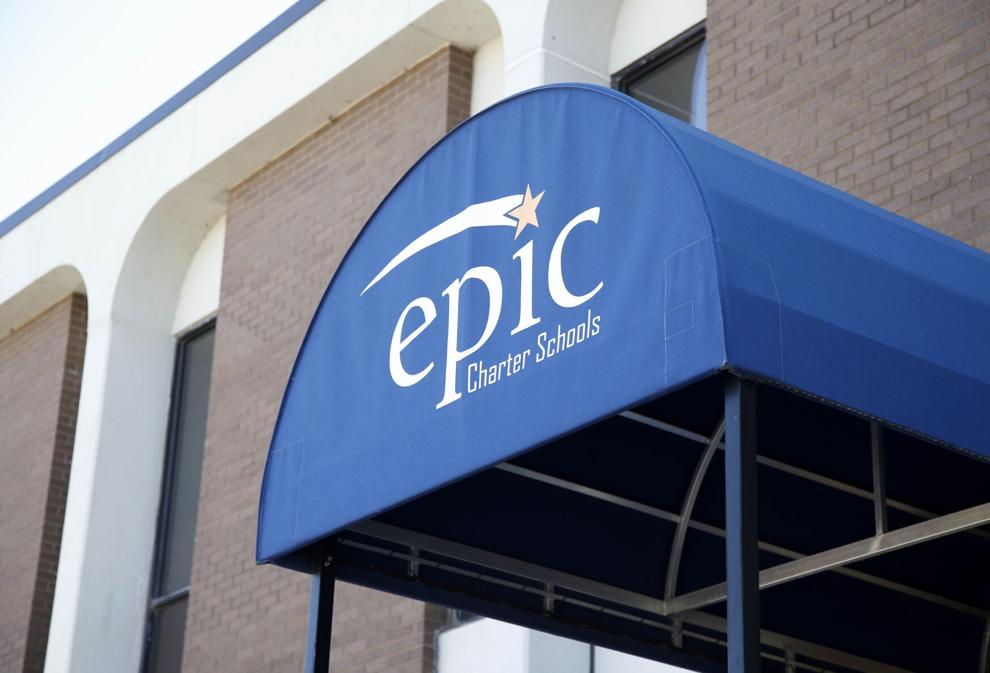 $11.2 million repayment from Epic Charter Schools to state is delayed; public records lawsuit stalls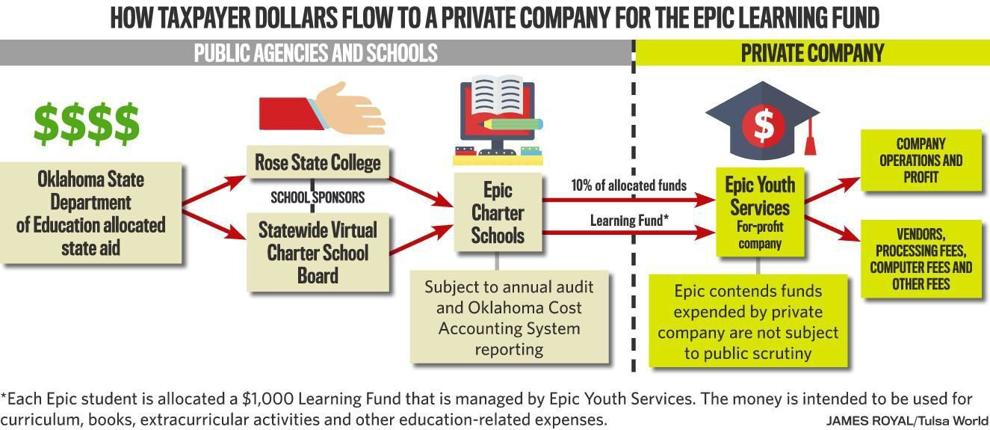 Epic Charter Schools adding human, financial resources to address deficiencies ID'd by state auditor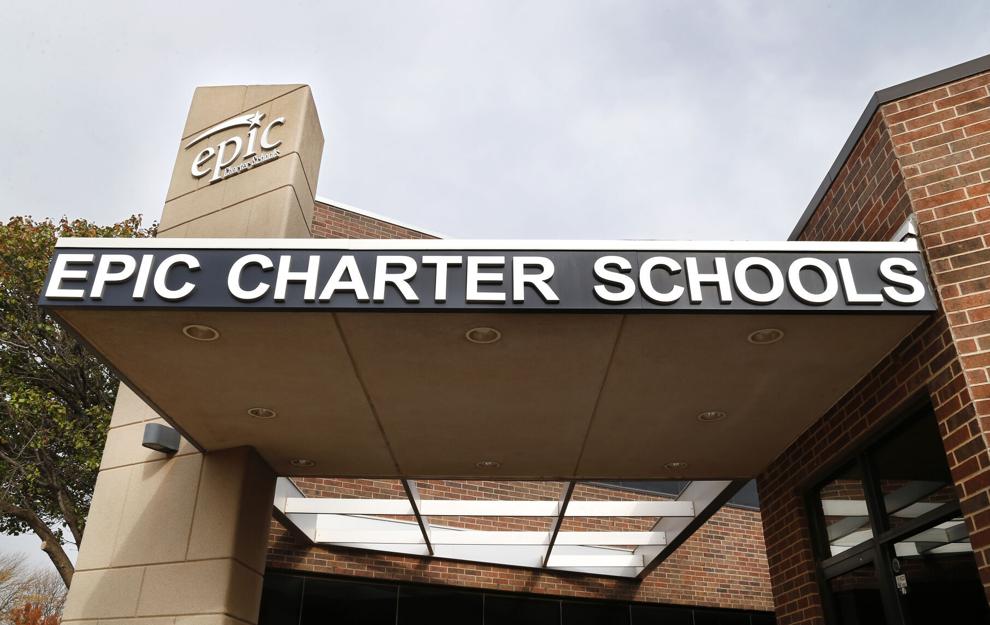 School funding adjusted: Tulsa County districts down $31 million; Epic gains $156 million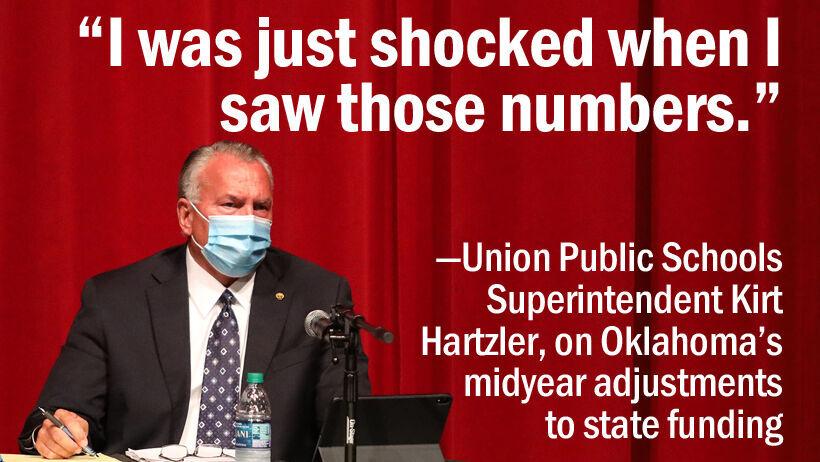 School finance chiefs call on state leaders to intervene before hike in funding to Epic Charter Schools
Two board members barred from all Epic Charter Schools matters over conflict-of-interest concerns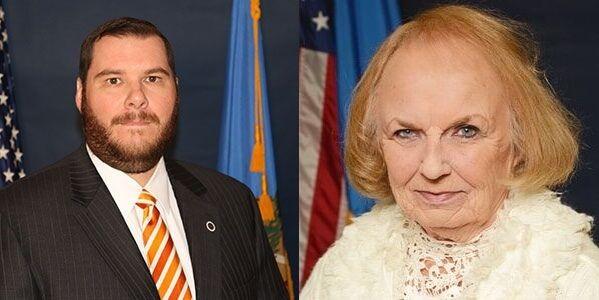 Epic Charter Schools' board amends contract with for-profit management company, directs accounting practice changes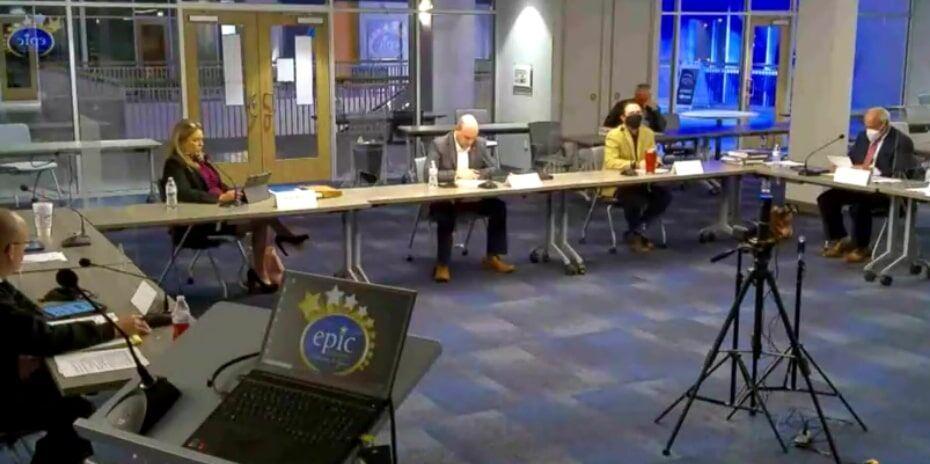 Governor removes board president leading inquiries into Epic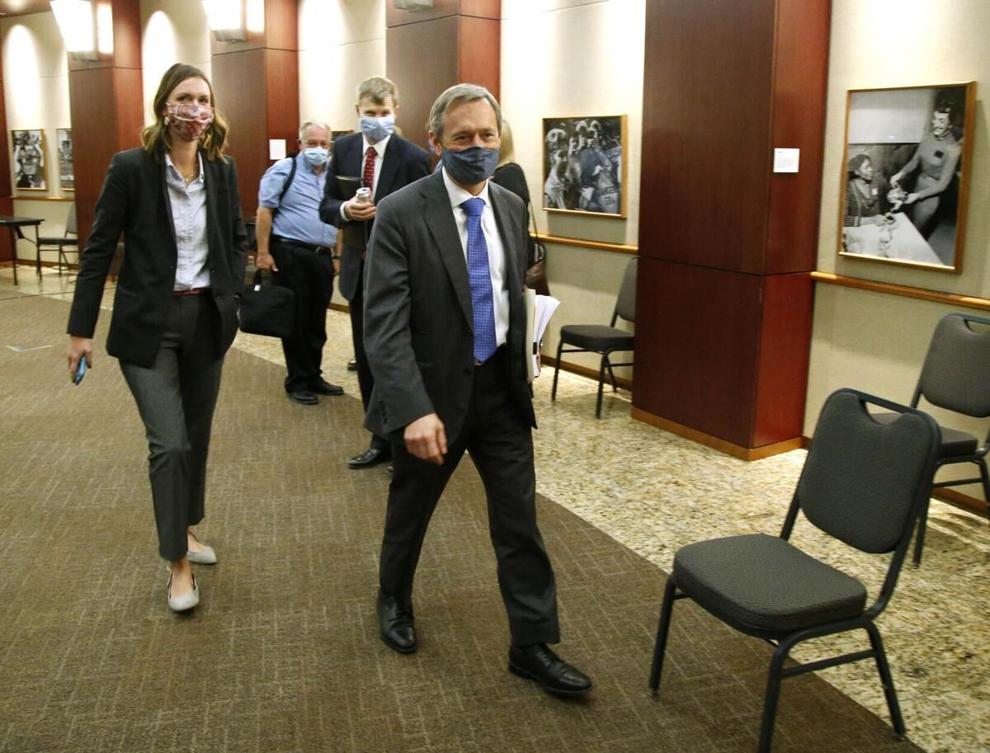 Epic Charter Schools gets a pass on accreditation downgrade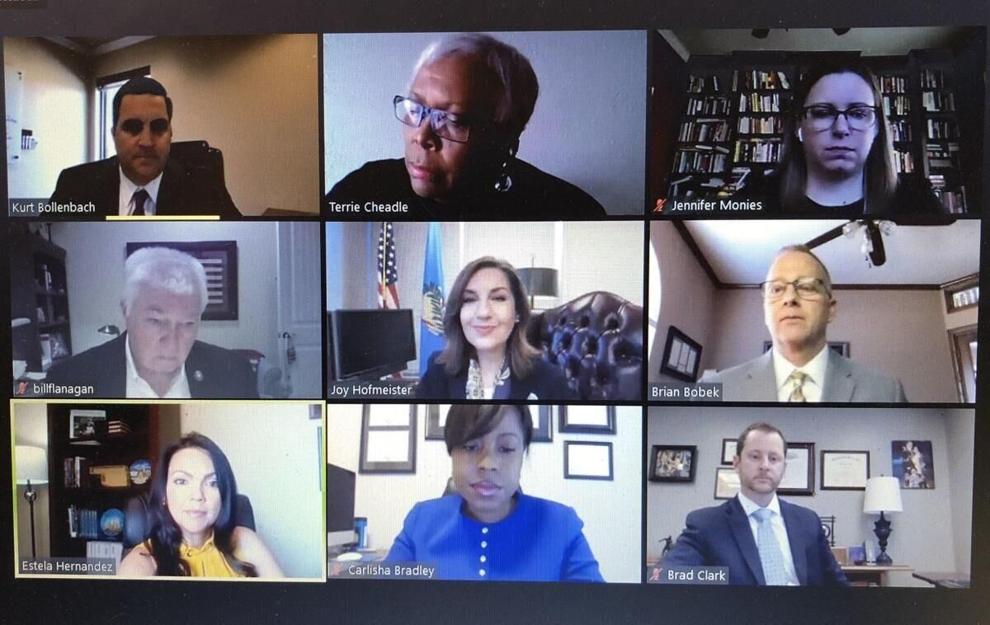 Lawmakers call for audit of State Department of Education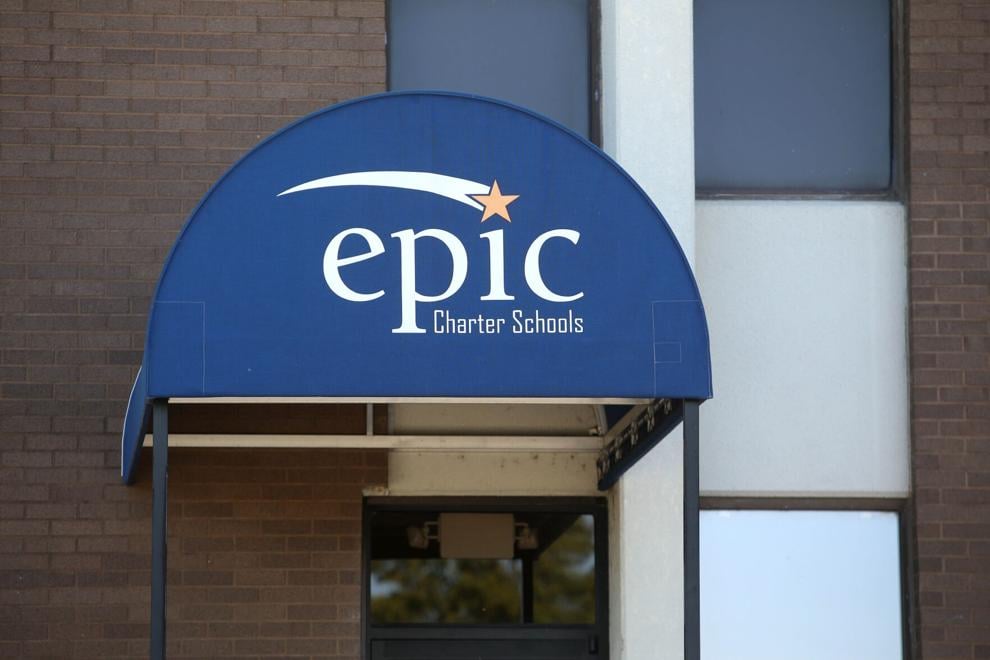 Tulsa lawmaker vows systemic overhaul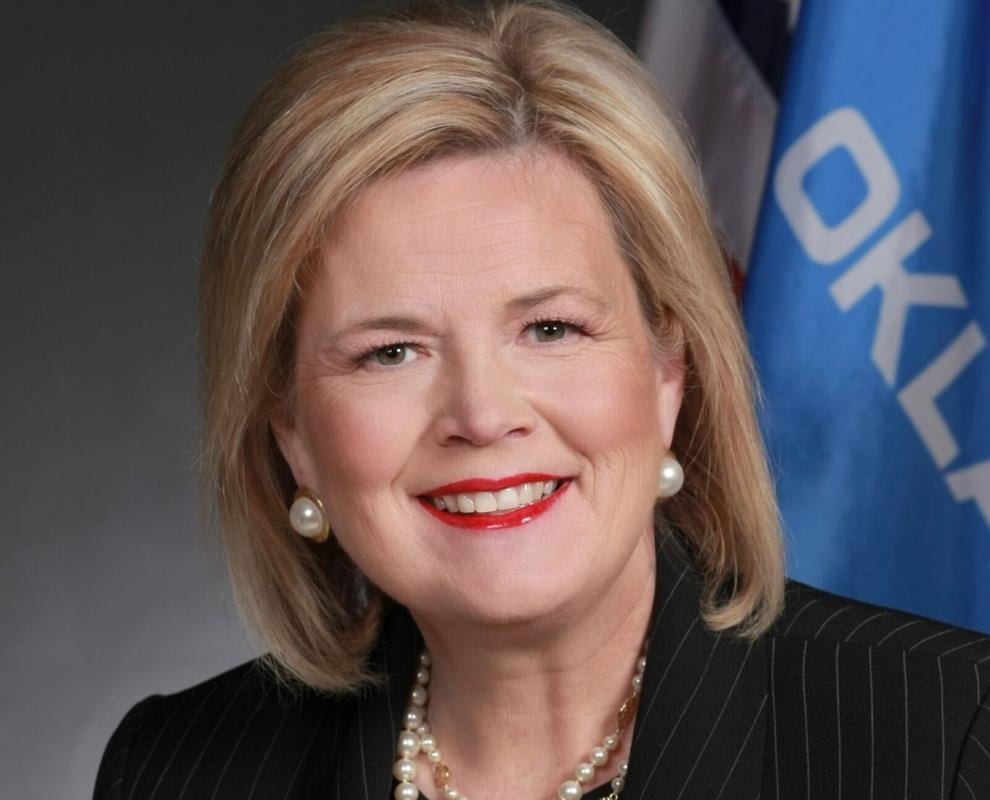 Epic Charter Schools governing boards respond to recent actions by two state education boards
Epic Charter Schools board member resigns amid state audit fallout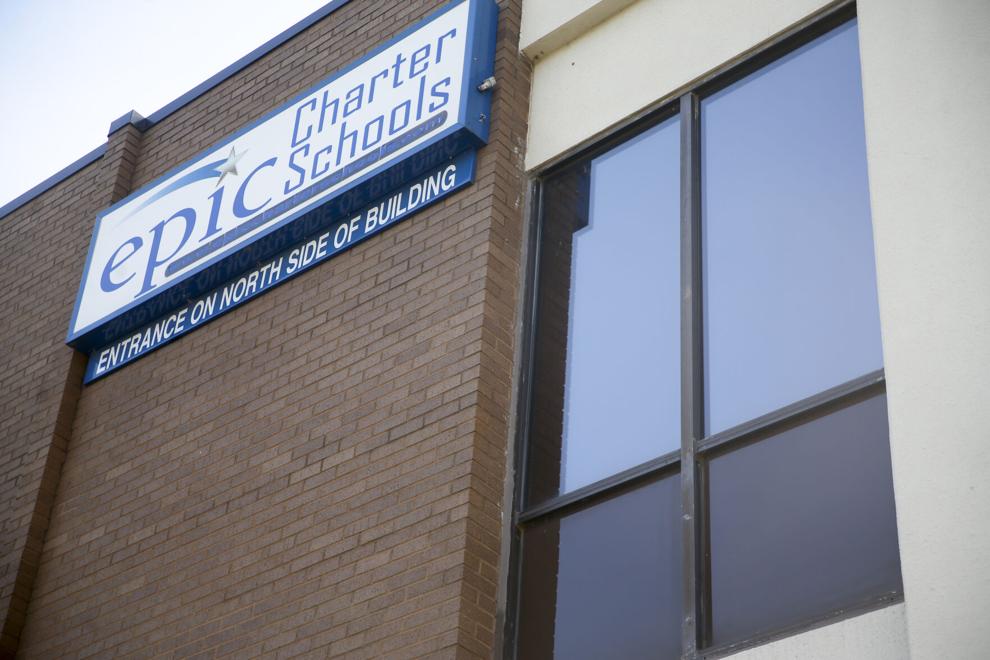 Education policy leaders from state Senate, House reflect on Epic Charter Schools audit findings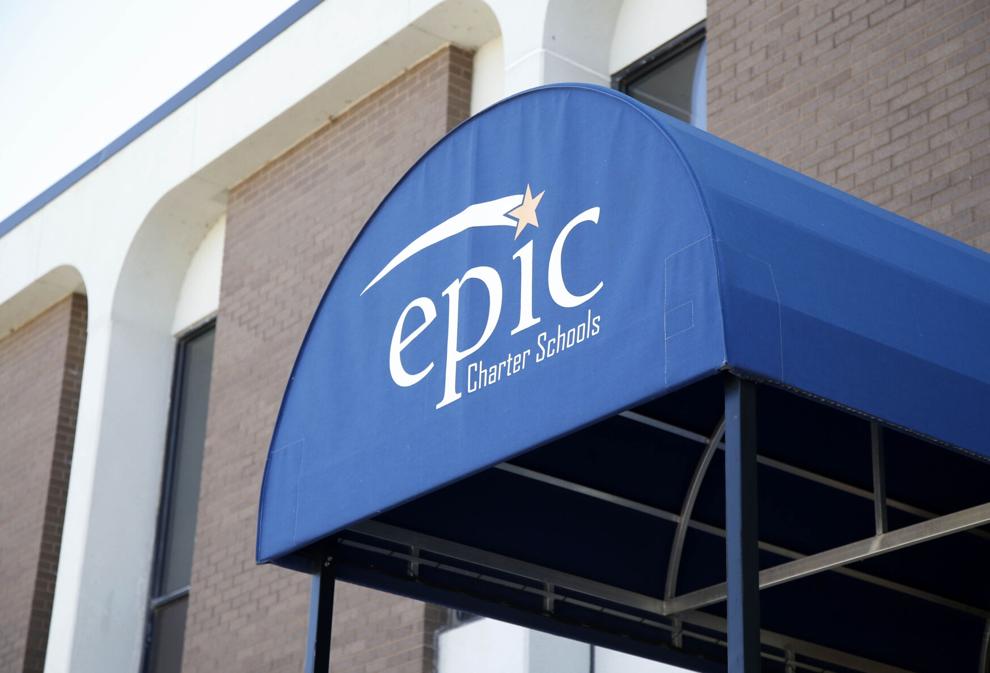 Statewide Virtual Charter School Board member is relative of Epic co-founder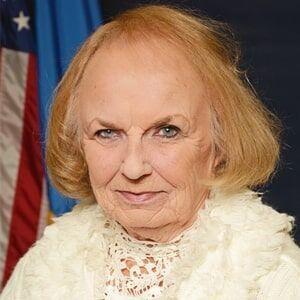 Statewide Virtual Charter School Board votes to begin contract termination process against Epic Charter Schools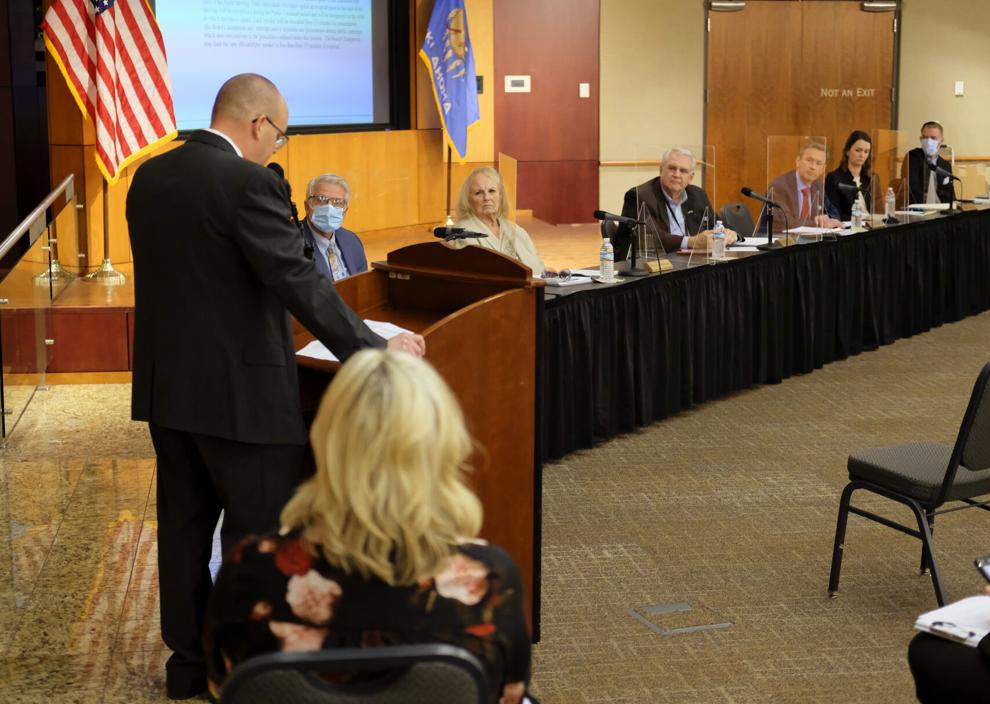 State education board demands $11.2 million back from Epic Charter Schools over state audit findings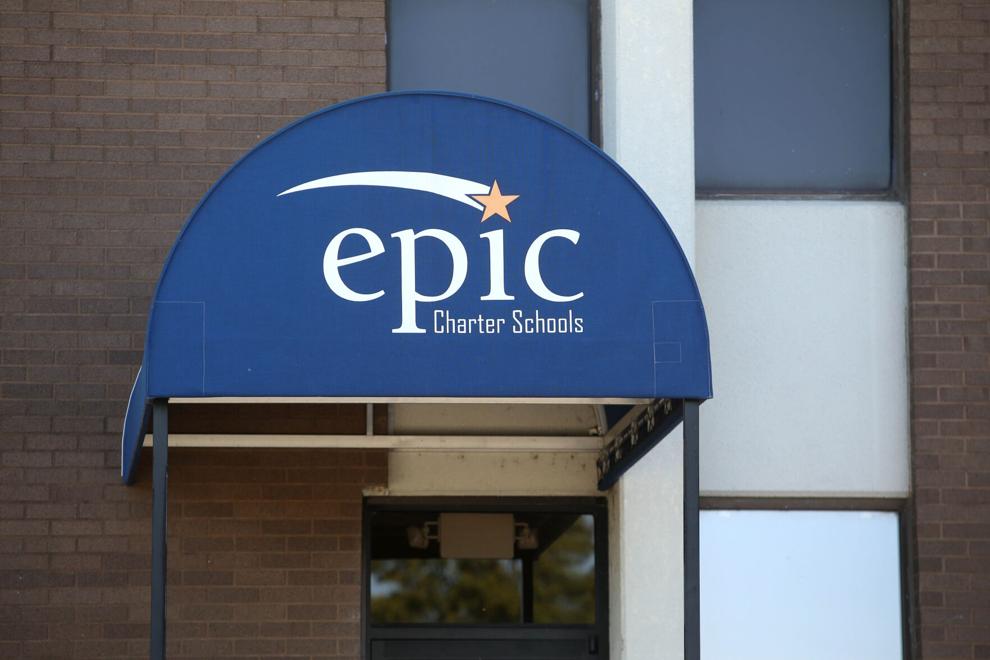 Lawmakers announce joint hearing on Epic Charter Schools audit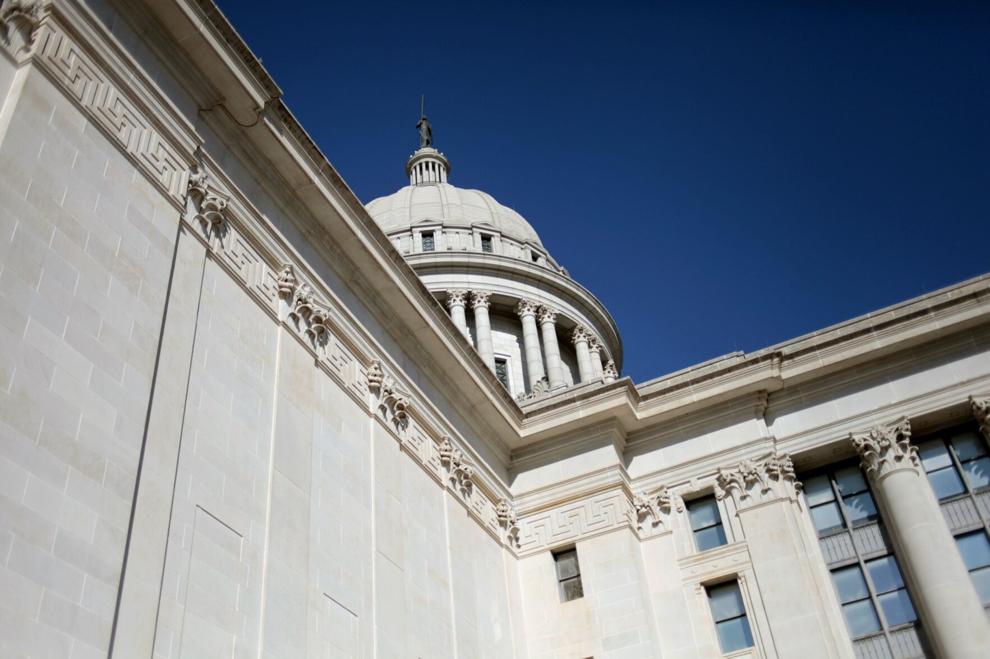 Oklahoma AG's Office takes reins in Epic Charter Schools investigation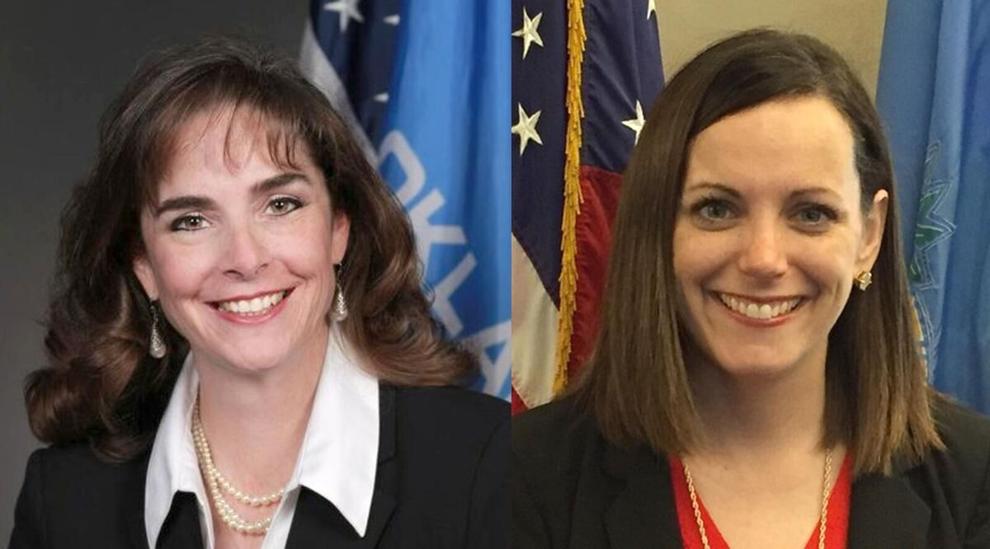 State education board calls special meeting on Epic Charter Schools audit
Superintendent Hofmeister responds to accountability failures cited in state audit of Epic Charter Schools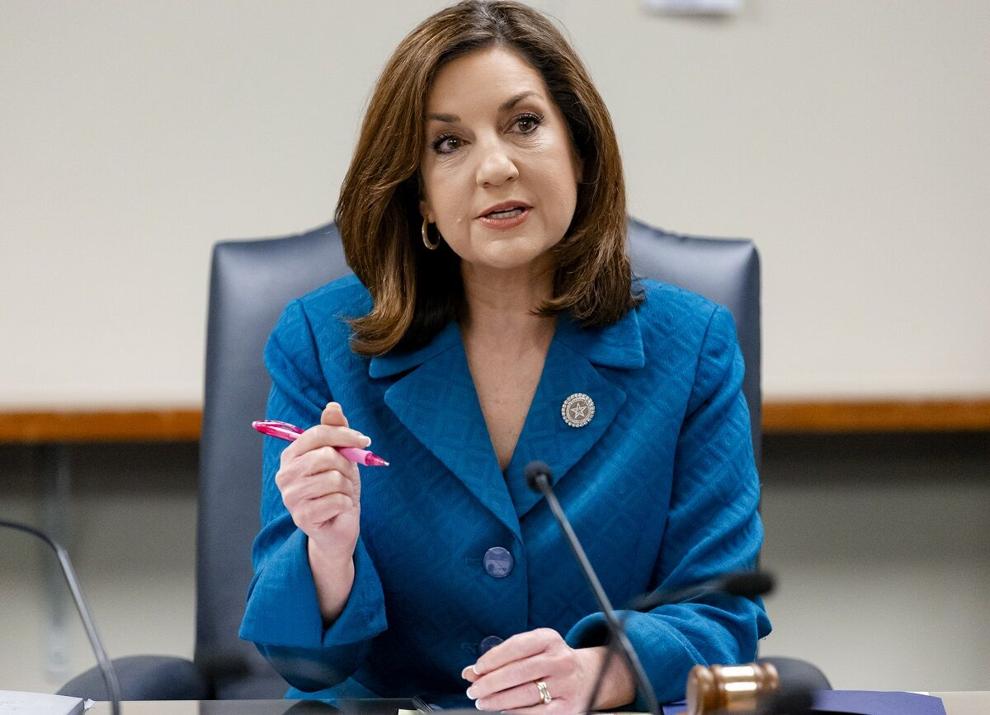 'Epic owes Oklahoma $8.9 million': Improper transfers, chronic misreporting found by state auditor's investigation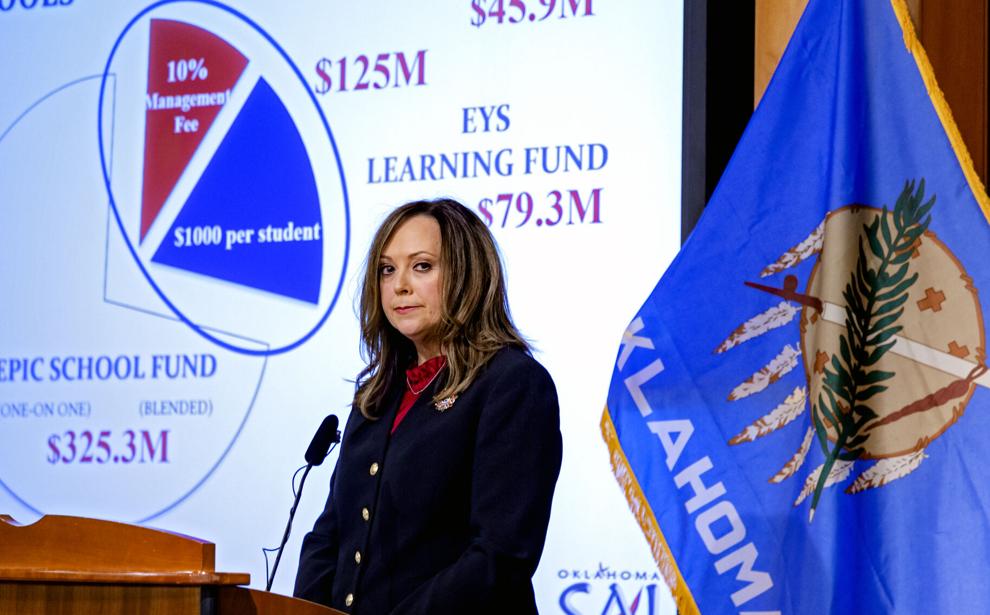 Officials call Epic audit findings 'concerning,' 'deeply disturbing,' 'troubling'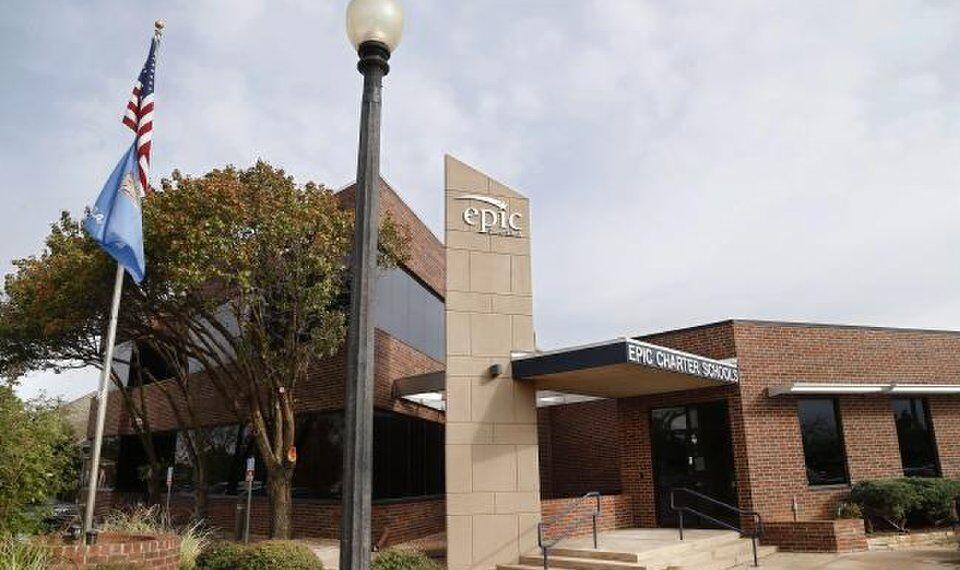 Key findings and conclusions from the Oct. 1, 2020, report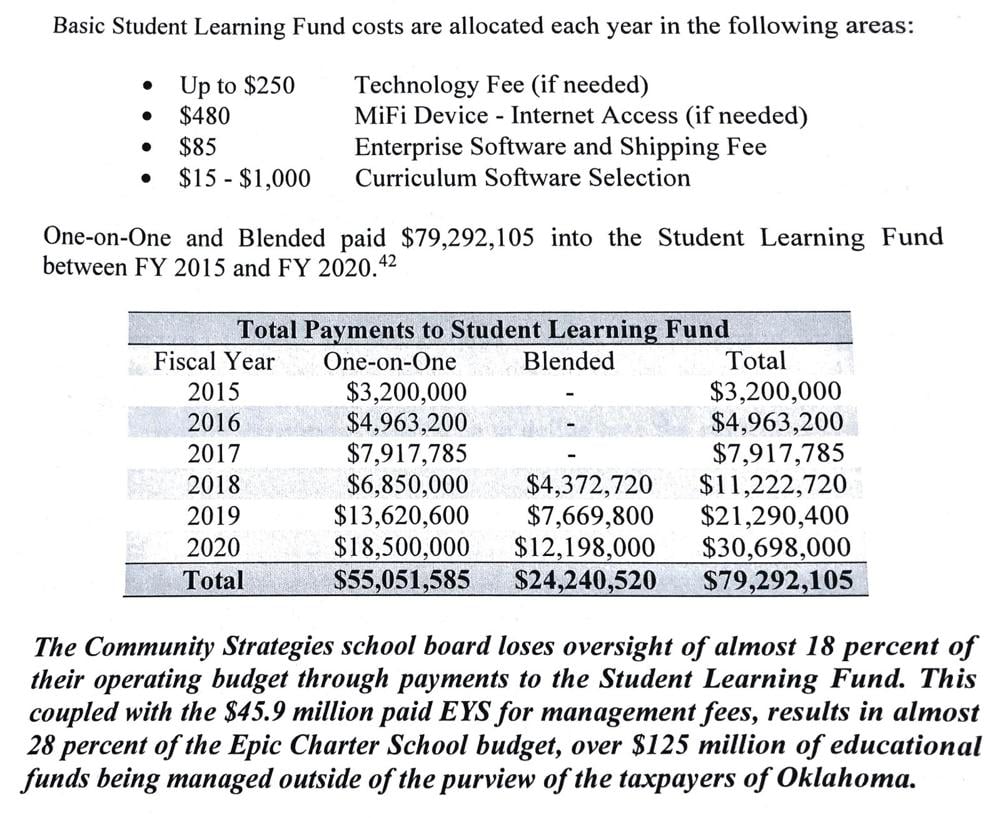 Key findings and conclusions from the Oct. 1, 2020, report
Key findings and conclusions from the Oct. 1, 2020, report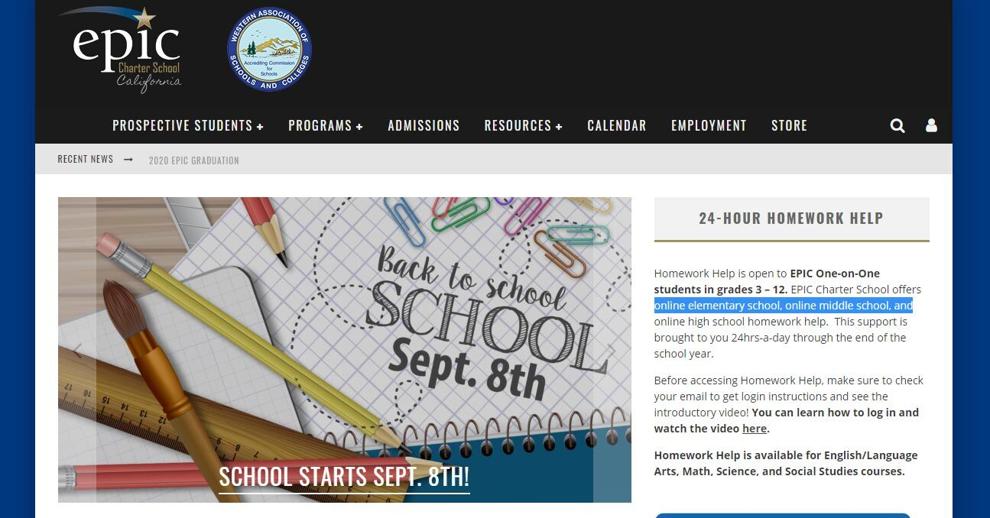 Key findings and conclusions from the Oct. 1, 2020, report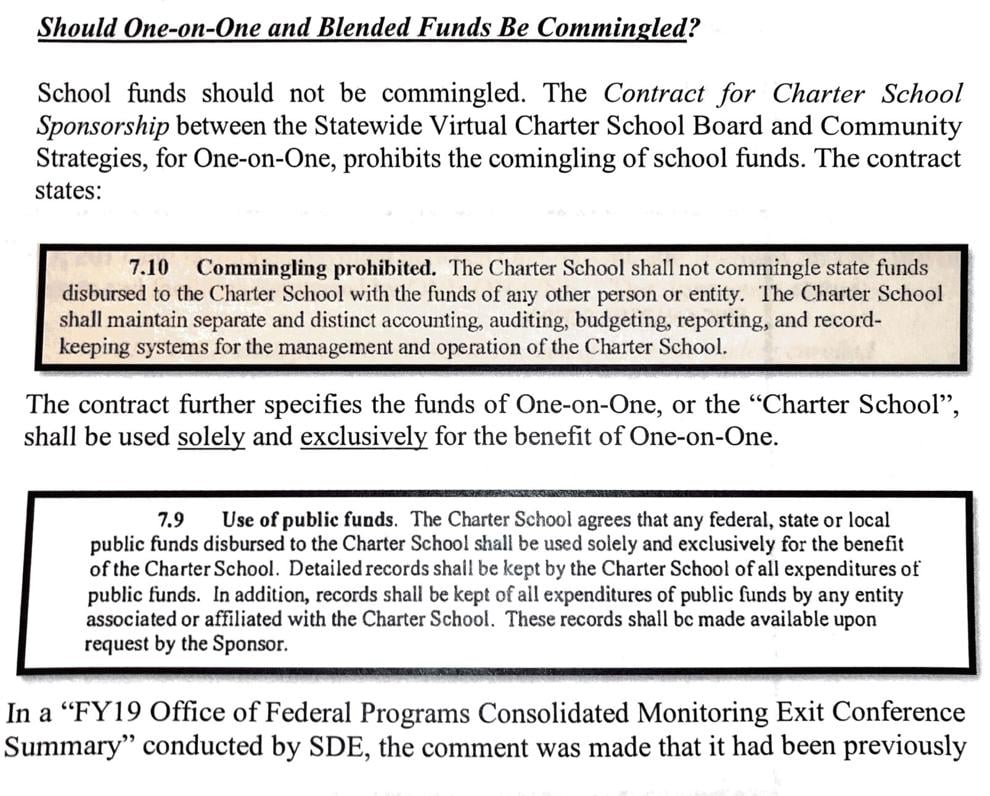 Key findings and conclusions from the Oct. 1, 2020, report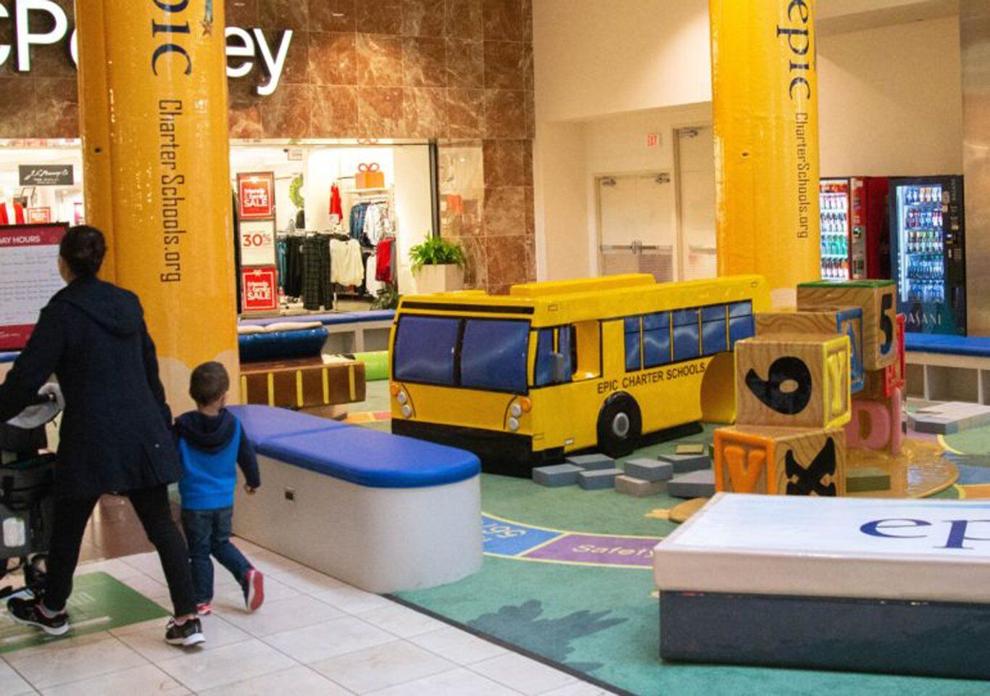 Epic Charter Schools targets state senator again in pre-election email to parents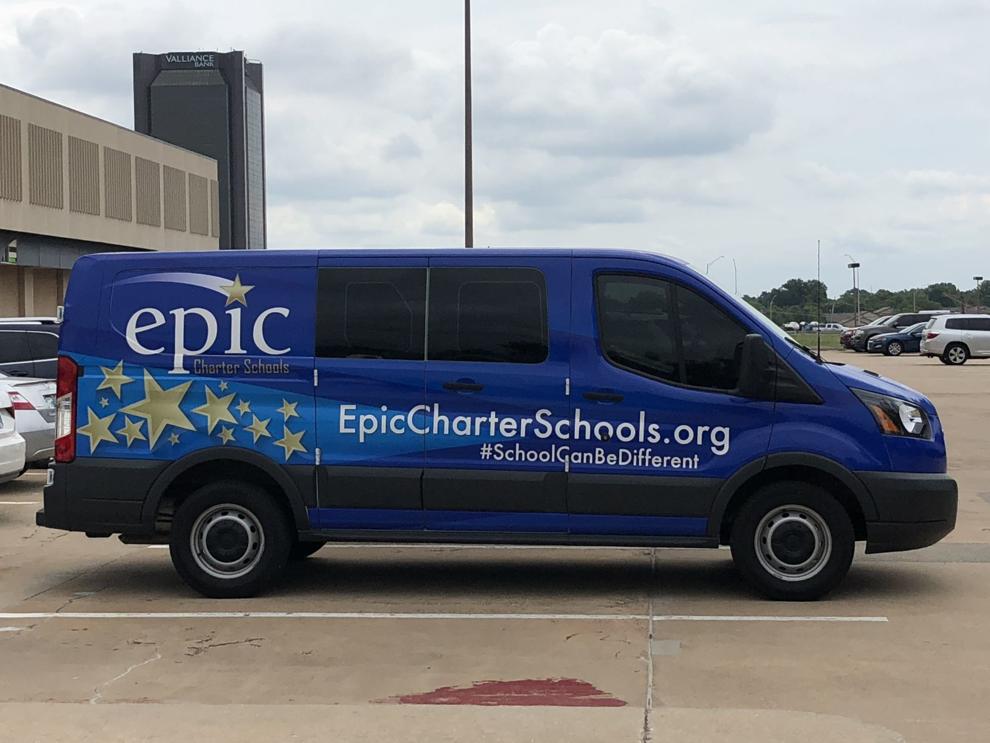 Epic Charter Schools founders and backers keep up campaign influence spending amid state investigations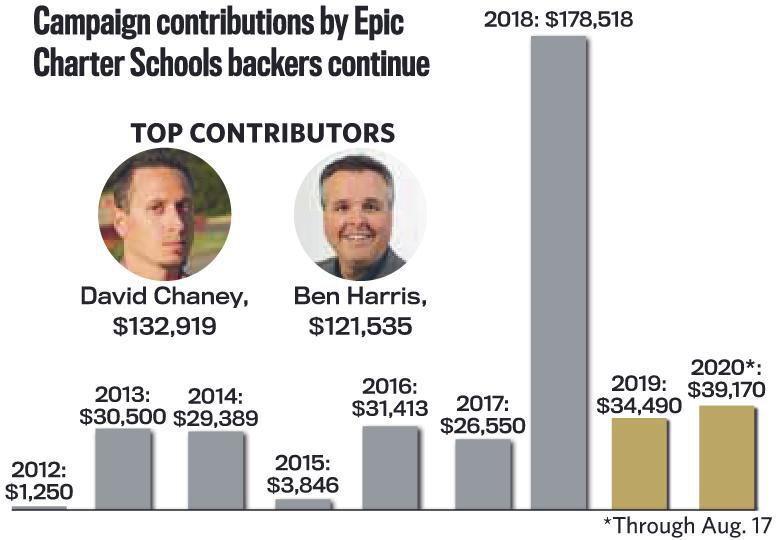 State senator sued by Epic Charter Schools awarded legal fees plus $500,000 in sanctions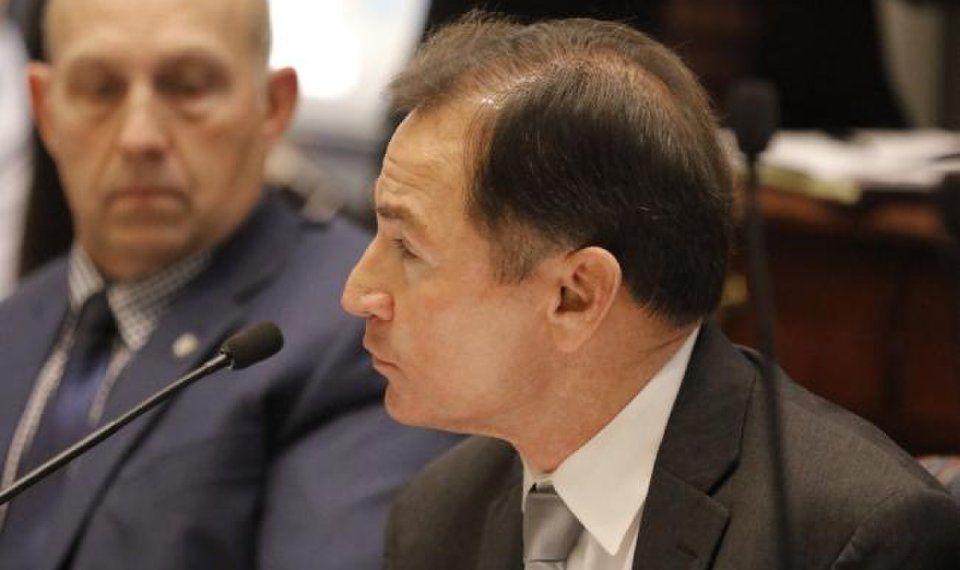 Enrollment already up 77% across Oklahoma's six virtual charter schools amid COVID-19 pandemic

Epic co-founder claims innocence in new video address amid back-to-school student recruiting drive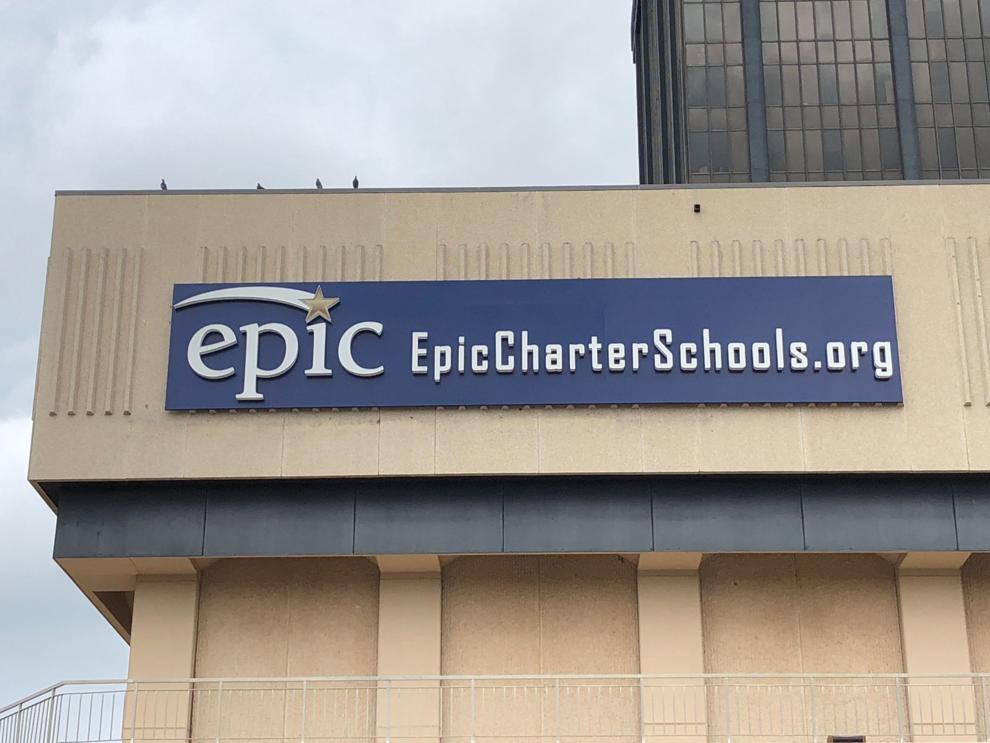 Epic becomes Oklahoma's largest school district as pandemic pushes virtual enrollment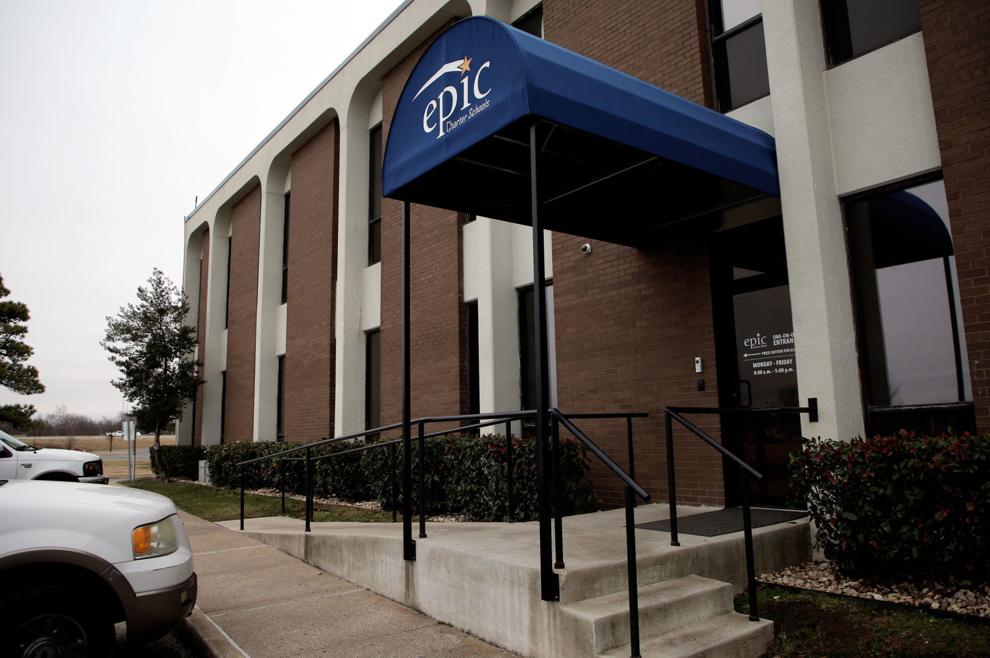 Oklahoma Statewide Virtual Charter School Board wants to weigh in on court case involving Epic
State Chamber says no conflicts of interest in legal filing despite Epic Charter Schools' membership, school founder on Chamber board of directors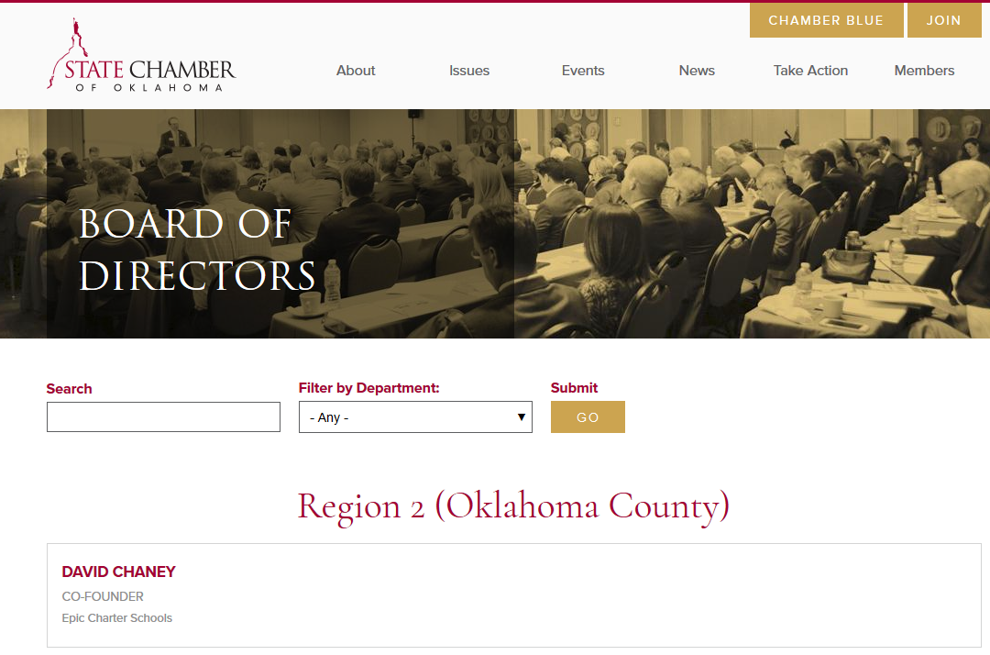 Epic Charter Schools' for-profit management firm refuses to release documents to investigators, Oklahoma attorney general says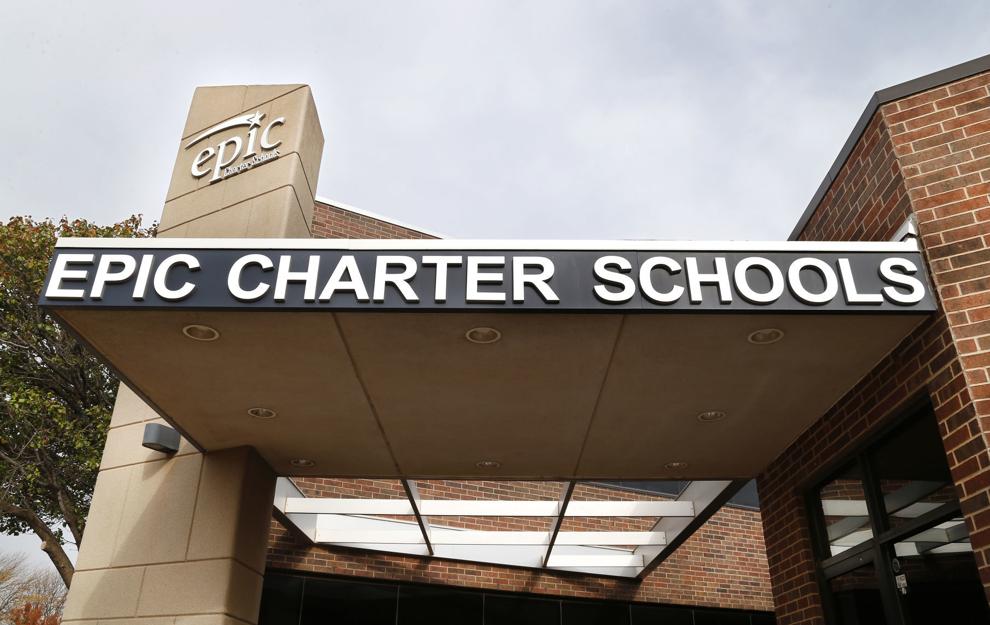 'Our kids have become a piggy bank': Epic Charter Schools shields $50M in taxpayer funds from public scrutiny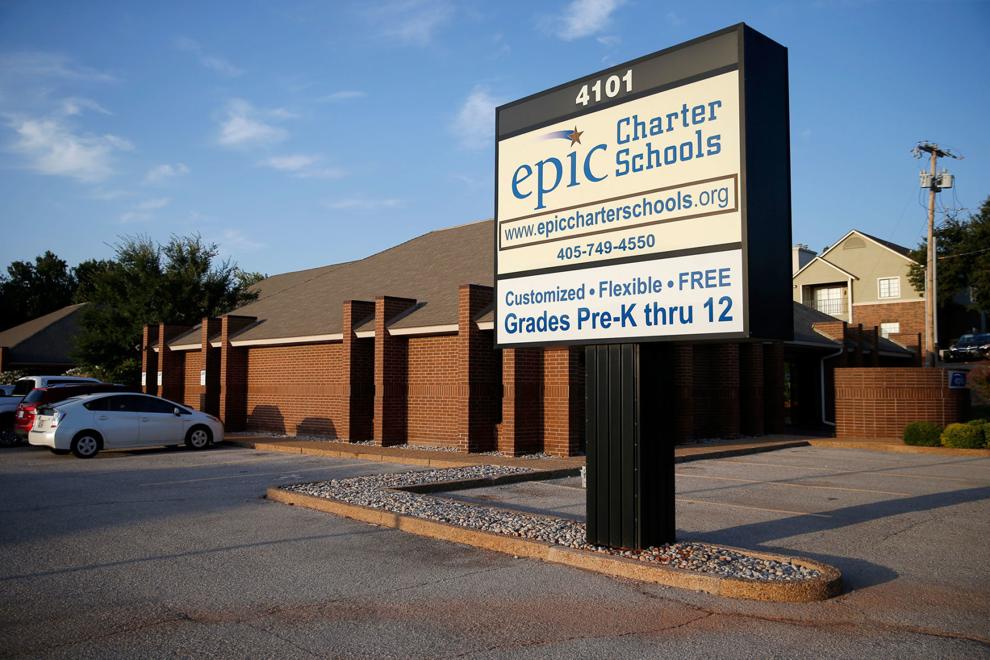 Lawmakers accuse Epic of intimidation attempt with defamation lawsuit against state senator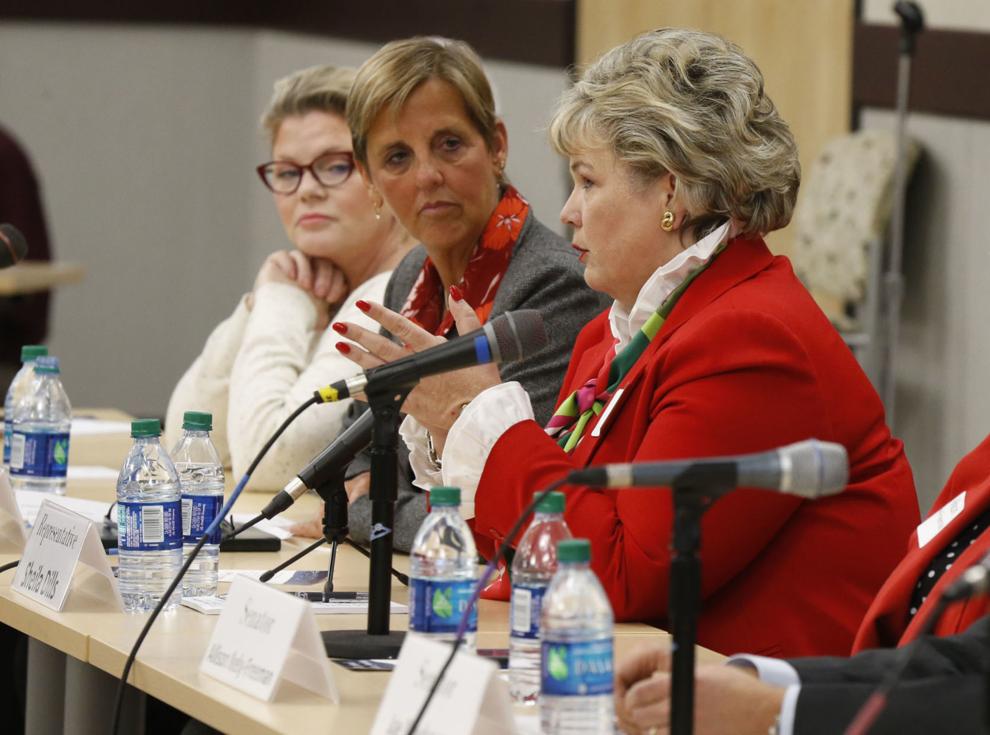 Epic Charter Schools sues state senator who questioned student attendance and funding, accusing him of slander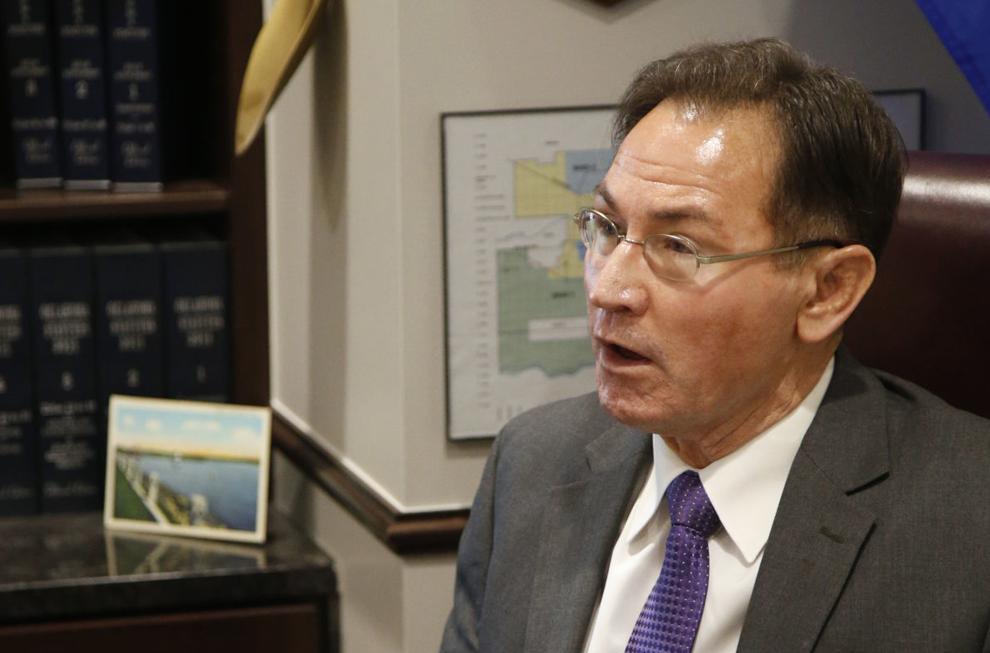 Epic Charter Schools promoting itself with multimillion-dollar advertising campaign, plus $9,000 per month shopping mall playground sponsorships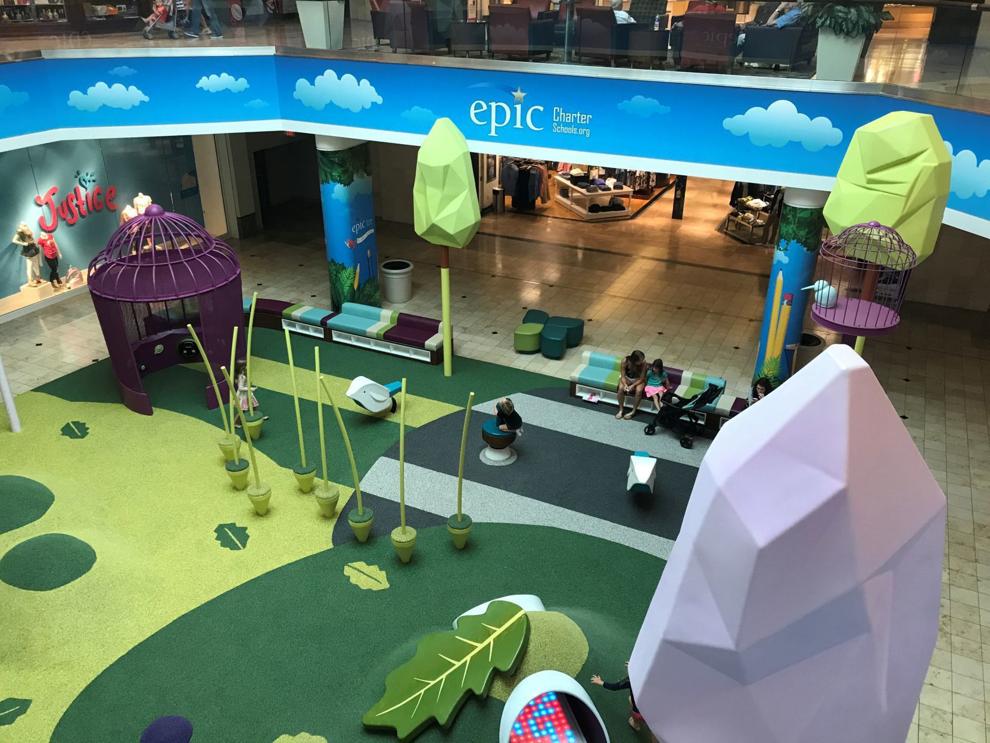 OSBI investigating new allegations of forgery by Epic Charter Schools' co-founder and CFO, willful neglect by board members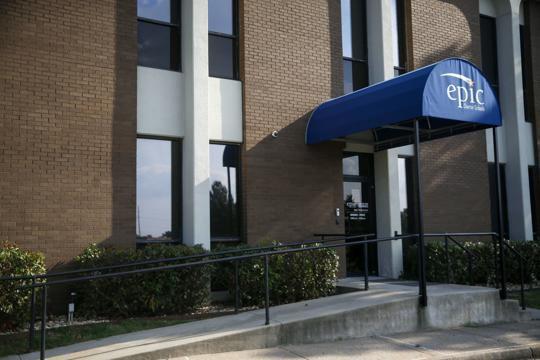 How does Epic Charter Schools stack up academically? Check out student proficiency test scores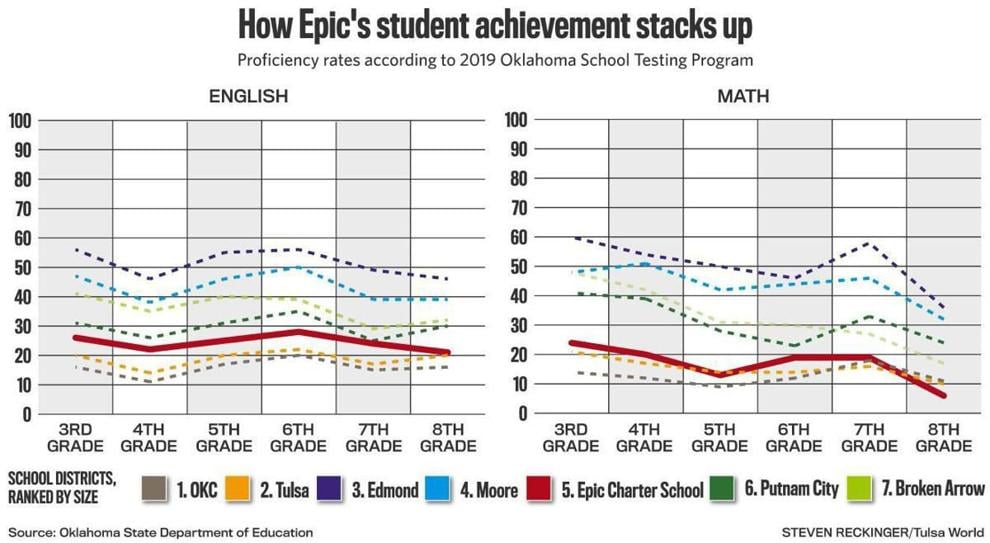 Epic Charter Schools' expansion into Texas in limbo amid new revelations about criminal investigation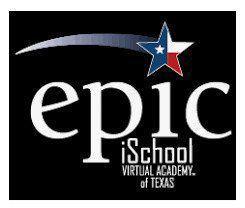 Tulsa lawmaker uses rarely invoked legal provision to attend closed-door meeting on Epic Charter Schools investigation, educators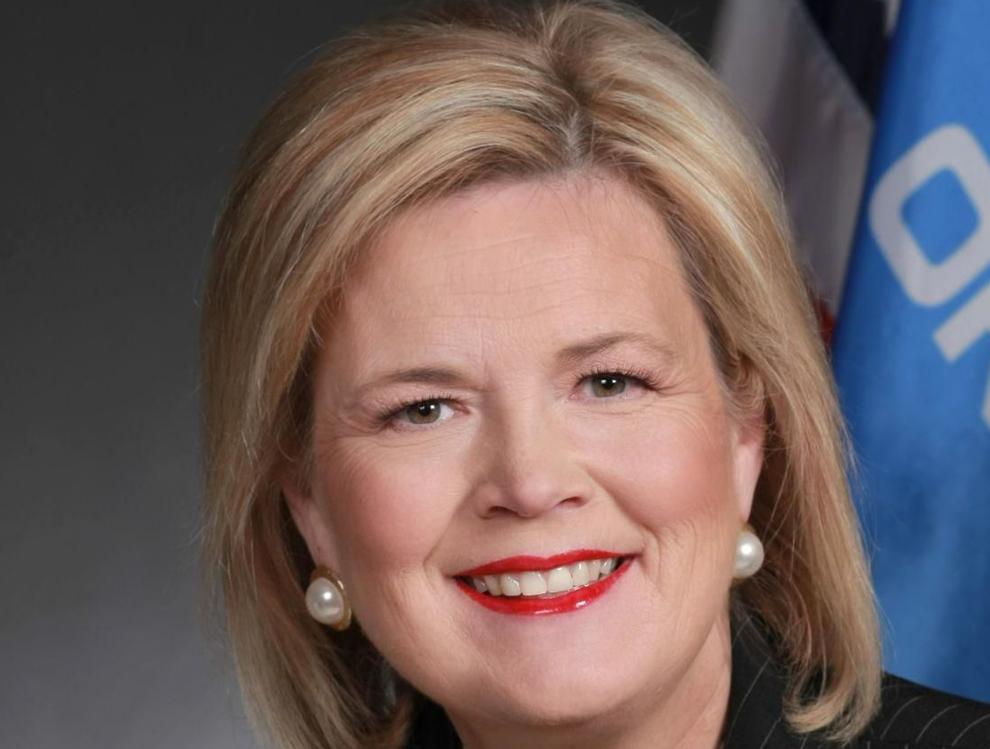 New records reveal Epic Charter Schools' sponsor was in touch with state auditor for months before scandal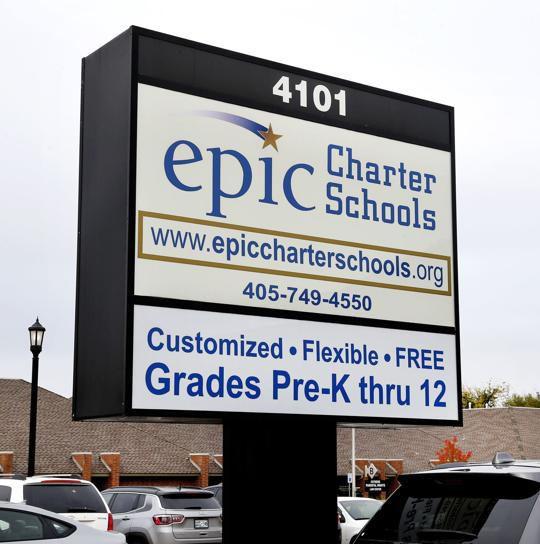 Governor requests state audit of Epic Charter Schools; school's sponsor already in touch with state auditor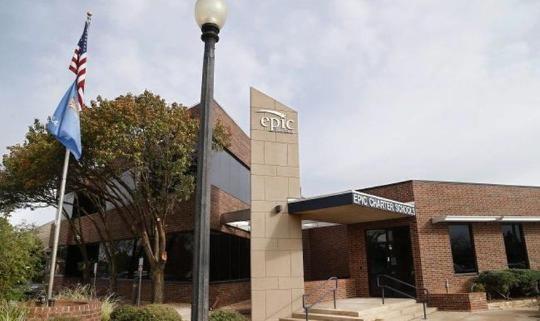 Records show FBI has also been looking into Epic Charter Schools, along with federal education investigators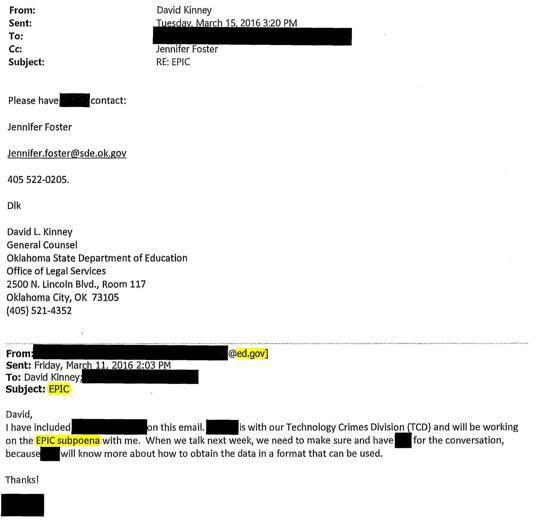 State superintendent reacts to Epic Charter Schools investigation; online school official claims innocence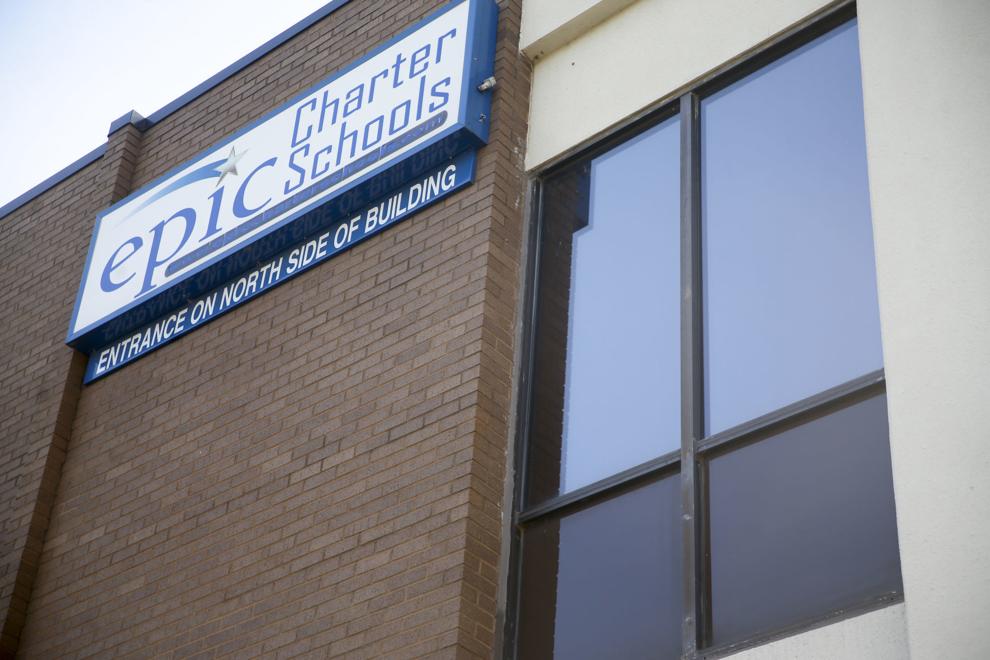 State senator raises new questions about Epic Charter Schools and oversight by Oklahoma State Department of Education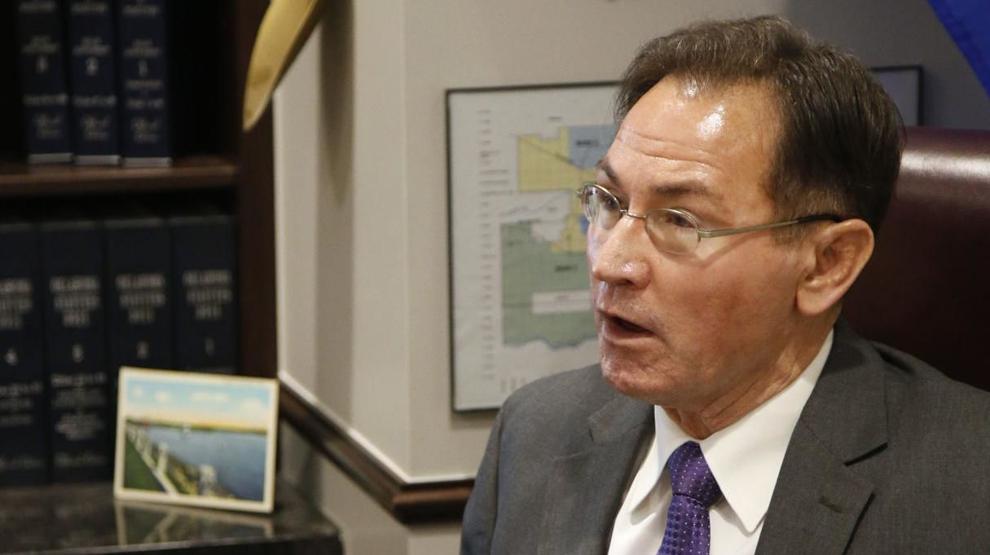 Leadership change at Oklahoma's largest virtual charter school likely necessitated by new transparency, conflict of interest law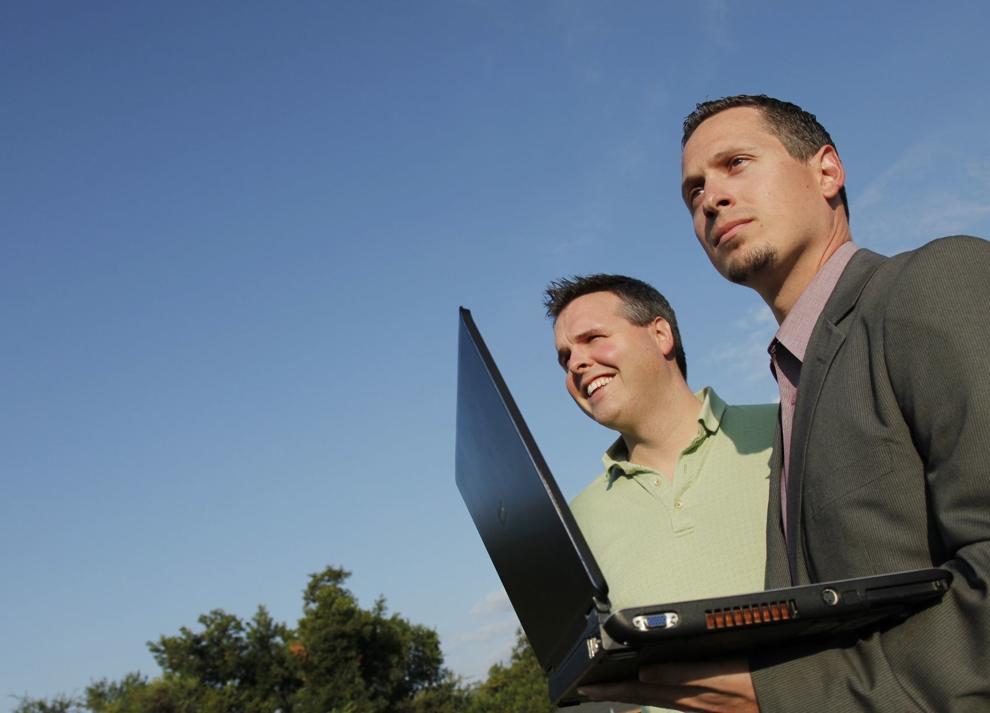 State Senate passes new transparency reporting requirements for virtual charter schools; bill headed to Gov. Stitt next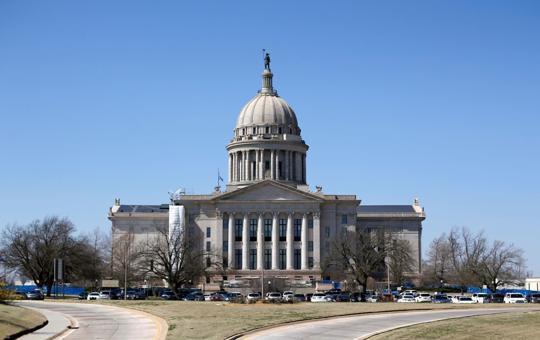 State education officials deny clearing Epic Charter Schools in investigation, despite school's new claims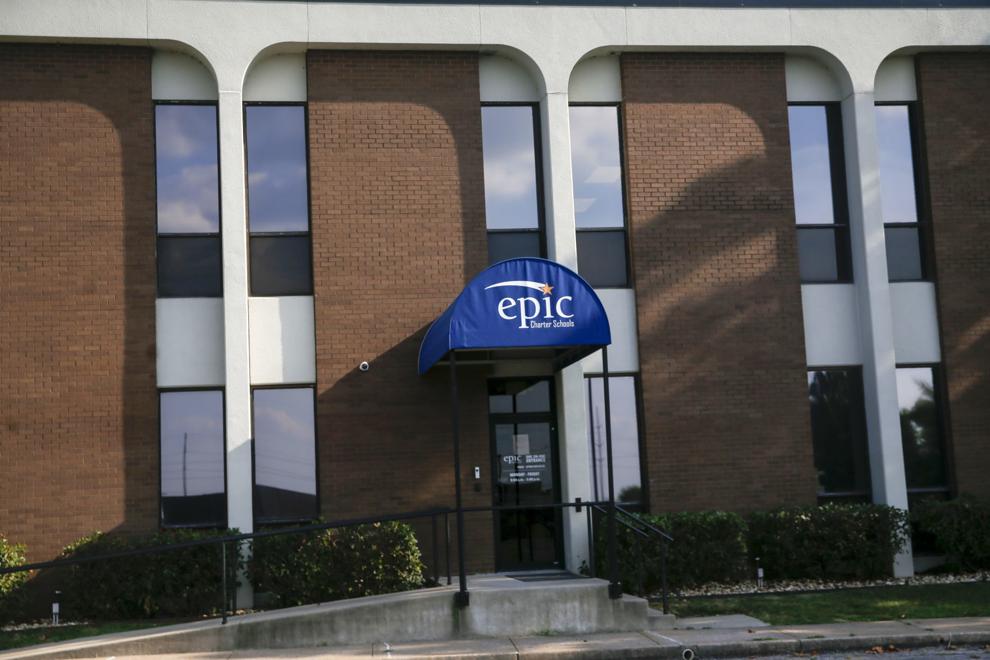 Epic Charter Schools, school reform and funding needs on the minds of Tulsa Republicans at Friday event with State Superintendent Joy Hofmeister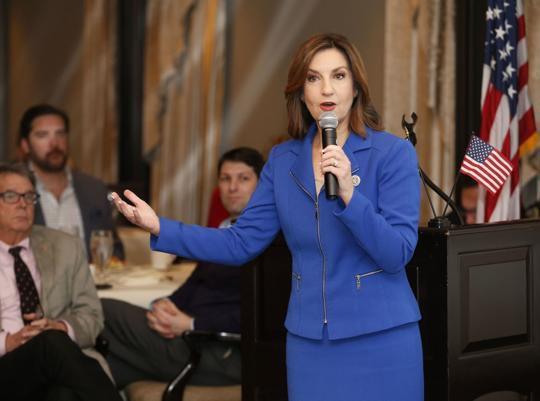 New transparency reporting requirements for virtual charter schools advance to state Senate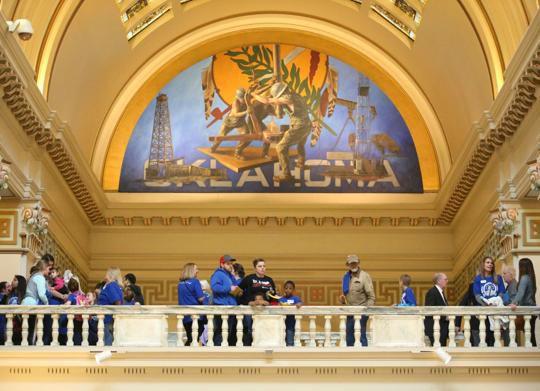 Parents, students pack Capitol to tell lawmakers about 'the array of reasons to choose Epic'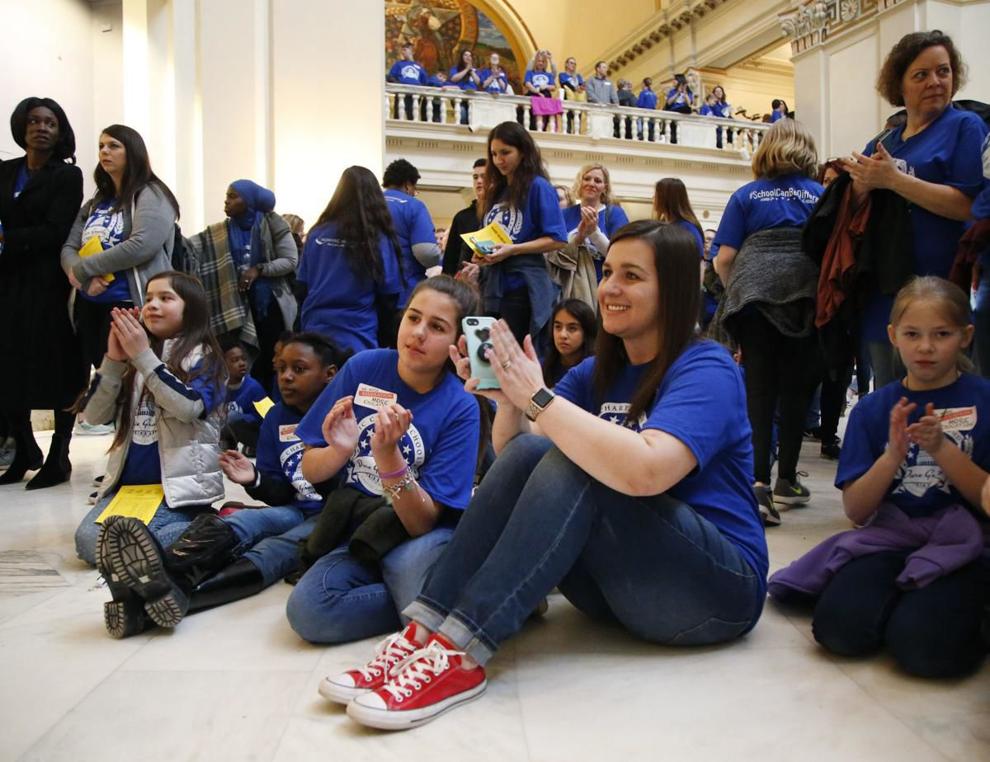 15 people with ties to Epic Charter donated $180,000 to 78 candidates for state office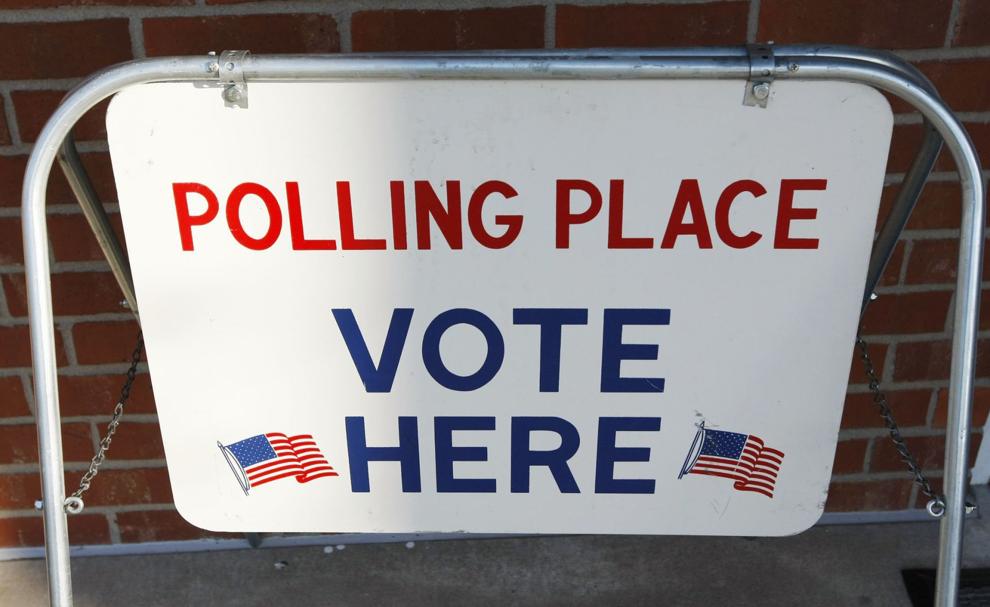 Epic Charter Schools under investigation by state, federal law enforcement agencies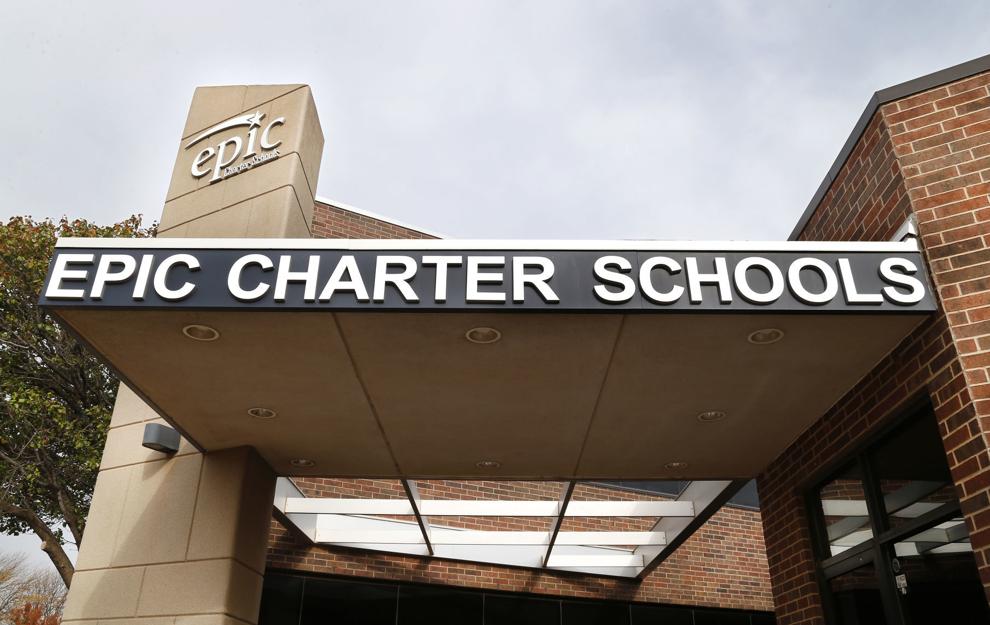 A study in contrasts: Most Tulsa County districts lose students while virtual numbers soar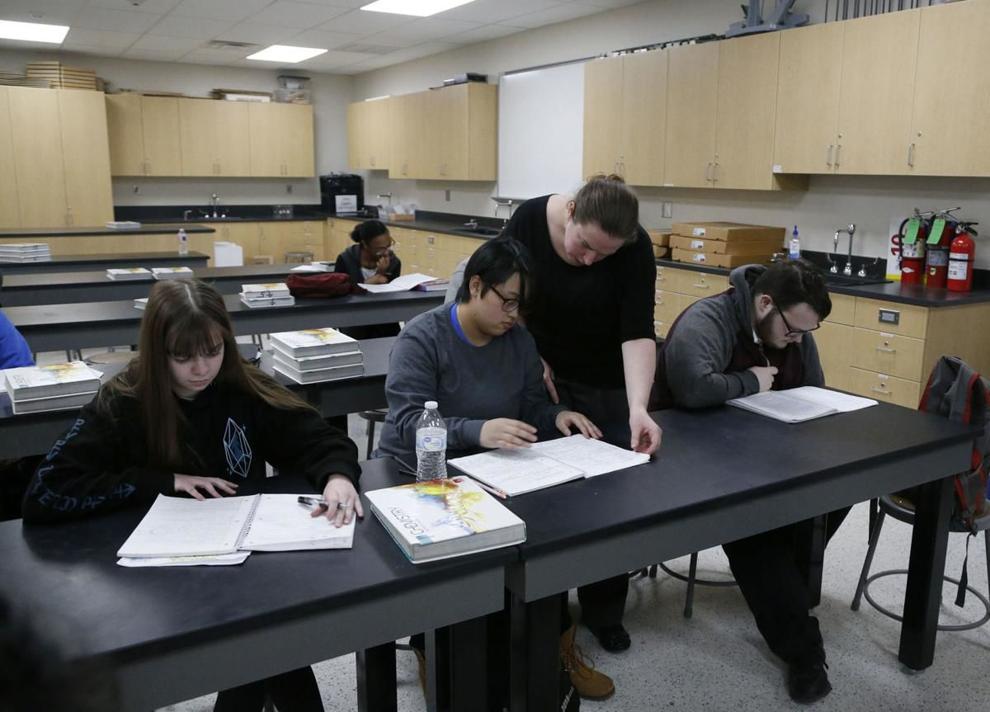 496 Tulsa Public Schools students left for EPIC virtual school since August. TPS to lawmakers: Regulation is needed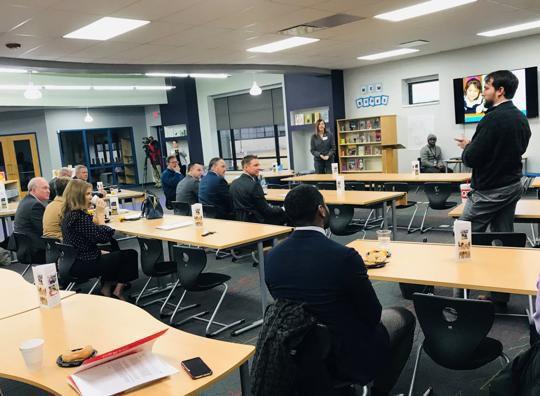 Skyrocketing student enrollment nets Epic Charter Schools nearly $39 million more in midyear adjustments to state funding for public schools
Epic Charter Schools co-founder audit recommendations make it into legislation
$1 for 6 months
---
Staff writer Curtis Killman contributed to this story
Andrea Eger
918-581-8470
andrea.eger
@tulsaworld.com
Twitter: @AndreaEger